Where and how did you spend your APEC week vacation?
I spent mine mostly at home; taking the days off as opportunity to catch up on cleaning and to do the things that were forever in my to-do lists.
It was not purely R&R though; I have to check my office email at least once a day to see if there are urgent matters to attend to, update reports and review our process manuals in preparation for our certification audit next week.  But I was happy to be doing all these at the comfort of our home.
Below are snippets of my APEC week vacation: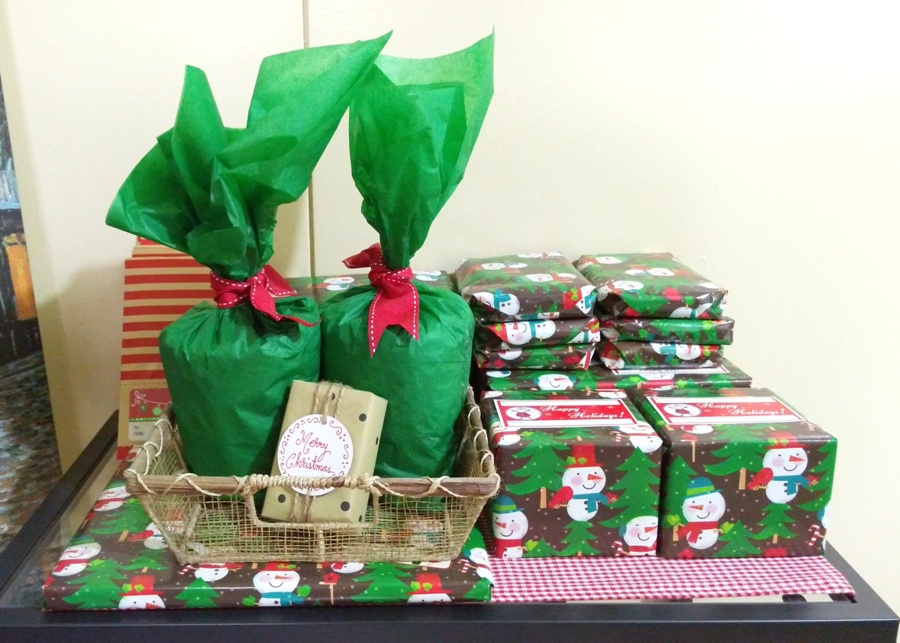 I bought this roll of Christmas wrappers with snowmen and Christmas trees in brown background at National Bookstore.  I thought it's unique because of the brown background.  I mean, brown on a Christmas wrapper?  This particular design told me, "Why not?".   I liked it and it goes well with my other choice of Christmas wrappers this year: green Japanese paper, kraft paper and money envelopes (in brown and red stripes).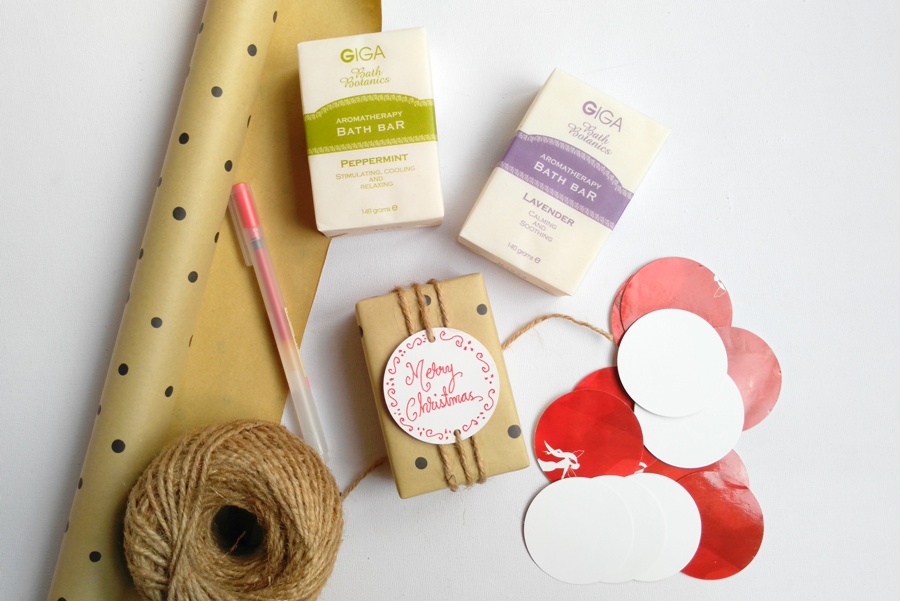 This is the second year that I will be giving GIGA Aromatherapy Soaps as holiday gifts.  Last year I transformed them into chic French soaps with the use of my wrapping paper books (check out last year's look HERE).  This year I opted for a simpler look; using my stashed 66-pesos jute string from Daiso, DIY round gift tags from paper bags (related post HERE), and the roll of kraft paper in black polka dots design that I got at a thrift store in Dumaguete for only Php25.00!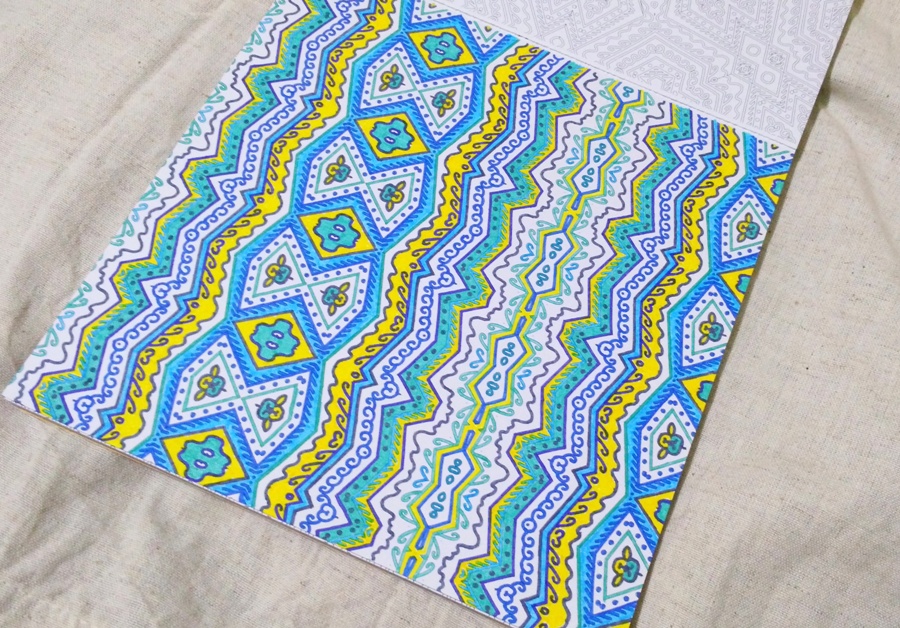 I finally found the time to finish this page in my coloring book.  I do my coloring activities at night, while watching movie re-runs and having my last cup of coffee or tea.
I was able to update my blog and immediately sat down to write about our Dumaguete trip last week (parts 1 and 2 now up!).
Oh, I was at Brown's Gourmet Cafe last Monday (1st day of the APEC Week) on my way to  report to our Pasig office (which was open that day).  AJ and I stopped at Greenfields District first for breakfast.  It was our first time to try their breakfast menu, and Brown's Gourmet Cafe did not disappoint.  You have to try their Eggs Benedict – so good!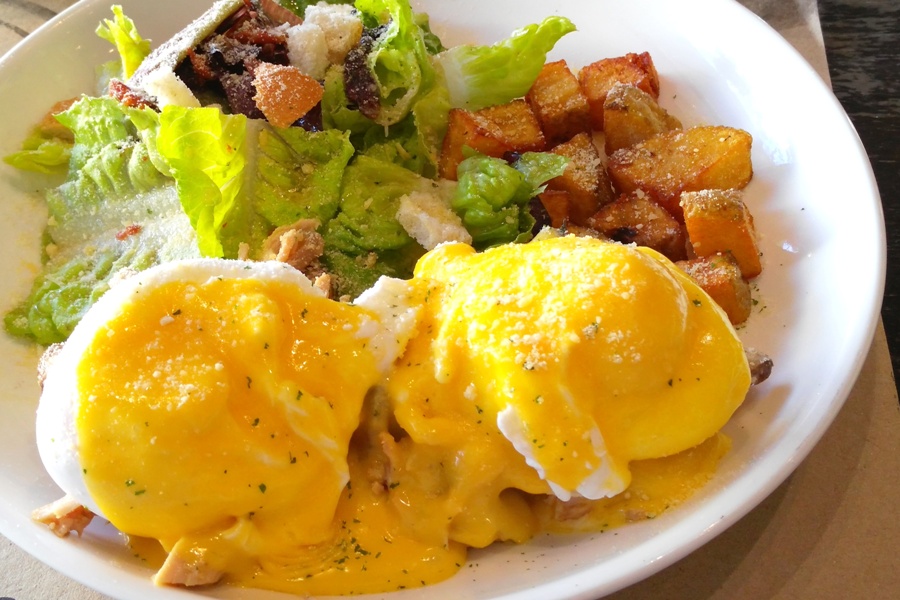 We had to buy something at Glorietta last Thursday, and I caught this sign at the Sanuk store screaming "50% Off!".  Glad to have checked it out because I got a really good deal for these yoga ballet shoes in gold that I've been eyeing for a while.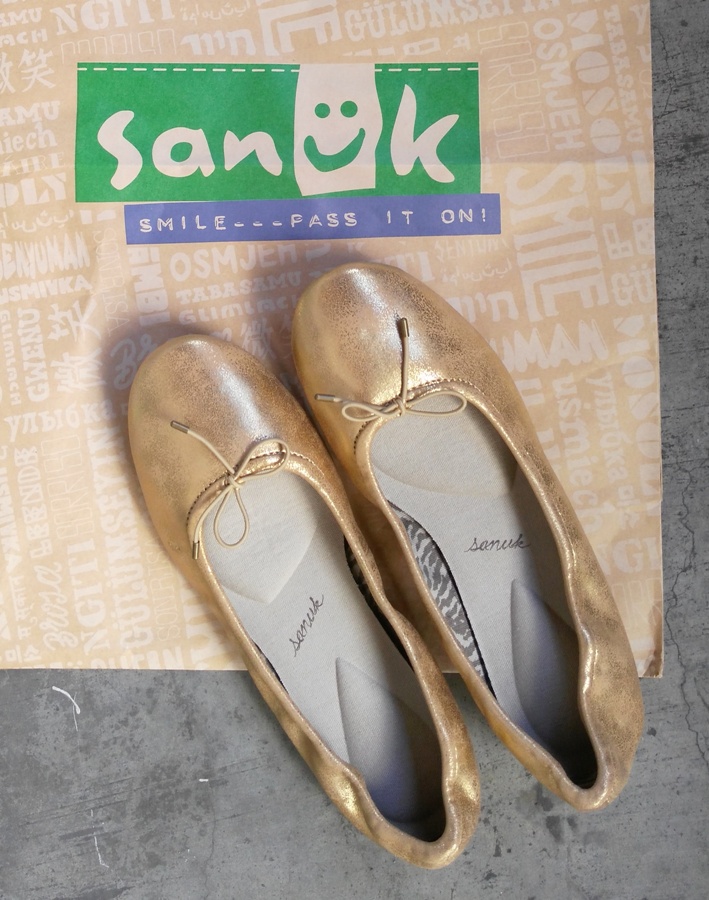 Lastly, the week-long vacation enabled me to work in our kitchen again.  I tried Ms. Daphne's recipe, Lemon Rosemary Chicken, yesterday and in AJ's opinion, we did a great adaptation of her recipe.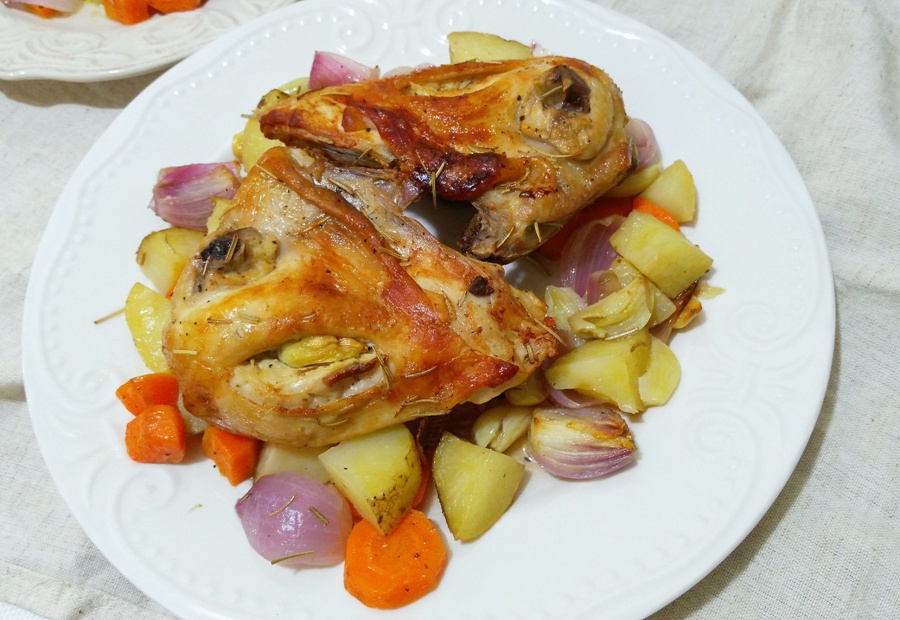 I'm sharing the ingredients we used for this baked chicken recipe:
Bounty Fresh chicken breasts  (about 1 kilo per pack)
4 tbps. Virgin Olive Oil (Daphne used extra virgin)
Dried rosemary leaves (McCormick brand)
Juice of kalamansi (make enough juice to equal 1 whole lemon)
2.5 tps. rock salt
Pepper
1 head garlic, chopped
Vegetables: potatoes, onions and carrots
For the marinade, I mixed together the kalamansi juice, olive oil, salt, pepper and rosemary.  I actually forgot to put the garlic but that's okay.  I put a lot of rosemary leaves because I wanted the chicken to smell great.
Marinate the chicken at least 4 hours before baking.  Use the extra marinade sauce for the vegetables and garlic and arrange them in a baking dish with the chicken thighs.
We used our trusty convection oven for baking the chicken.  Baking time was 1 hour, after which we broiled the chicken for 10 minutes on each side.  The broiling process is optional but I suggest you do it to brown the chicken and to turn the skin crispy.
You should try this soon – it's very easy to prepare and masarap talaga!  
So there.  Will enjoy the last 2 days of my freedom (hihi!) by feasting on cakes and doing a movie marathon later.
Have a nice weekend, y'all!