Adopting a pet is a big decision that requires careful consideration. While some people may be inclined to go to a breeder or a pet store to find their new furry friend, others may choose to adopt from a local animal shelter or rescue organization.
Adopting a stray cat, in particular, can be an incredibly rewarding experience for both the cat and the adopter. Here are some of the benefits of adopting a stray cat:
Saving a life: When you adopt a stray cat, you're giving that animal a second chance at life. Stray cats are often living on the streets, fending for themselves and facing numerous dangers such as illness, injury, and starvation. By adopting a stray cat, you're providing them with a safe and loving home where they can thrive.
A grateful companion: Stray cats who have been through a rough time on the streets often have a deep appreciation for the safety and security of a loving home. They are often more affectionate and grateful for the love and care that they receive, making for a loyal and loving companion.
Low-maintenance pets: Stray cats are often self-sufficient, having learned to survive on their own on the streets. As a result, they tend to be low-maintenance pets that require little in the way of grooming or special care. This can be especially appealing for people who lead busy lives or who are looking for a low-maintenance pet.
Improving mental health: Studies have shown that owning a pet, in general, can have a positive impact on mental health. Adopting a stray cat, in particular, can provide a sense of purpose and fulfillment, reducing feelings of loneliness and depression.
However, it's equally important to consider the responsibilities that come with it.  That means accepting the issues that comes with your cat and commit to addressing these.  Below are just some of the potential issues and concerns a cat parent may encounter in adopting stray cats:
Health concerns: Stray cats may have illnesses or infections that need to be treated
Uncertainty about their history and behavior.
Cost of initial care: While adoption fees may be low, there may be costs associated with veterinary care and supplies for the cat's initial needs.
Adjustment period: Stray cats may need time to adjust to a new environment and may require patience and understanding during the transition period.
Potential behavioral issues: Stray cats may have learned survival skills on the streets that don't translate well to life in a home environment, leading to behavior issues that require training and patience.
We have had our own share of challenges when we first adopted Catcaaat (read his story HERE).   He has health and behavioral issues and he tested not just our patience but our budget as well, hehe! But look at him now, so big and fluffy and so damn cute!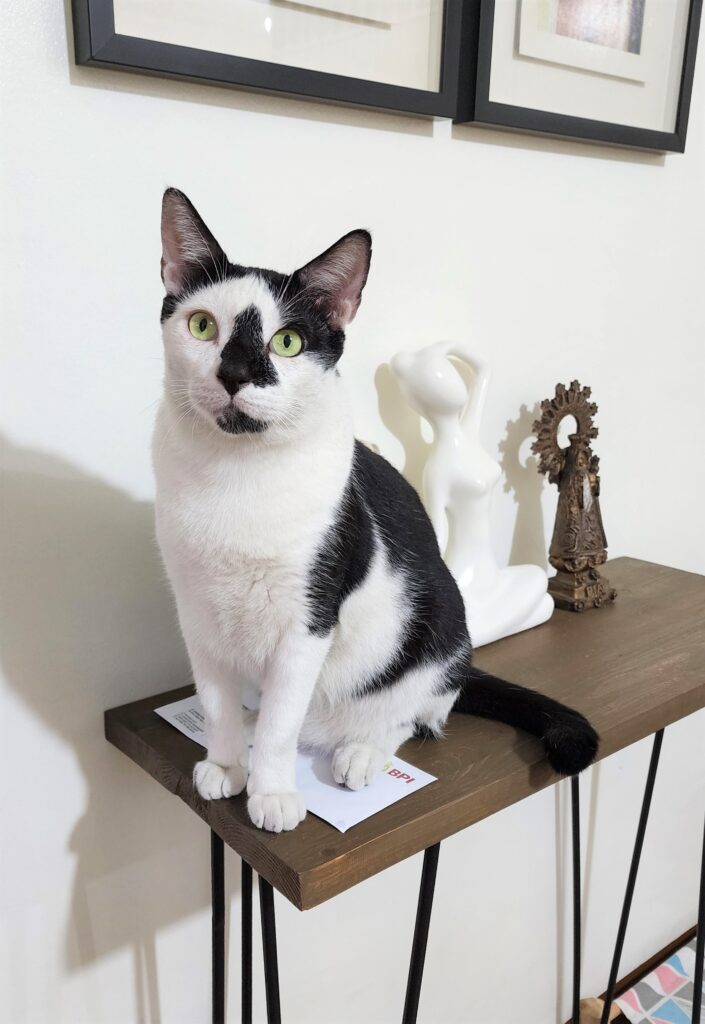 We thought he liked to have companions so we opened our home to Noodle and Gigi next (read their story HERE), only to find out that Gigi has behavioral issues that's hard to correct.  She attacks Catcaaat and Noodle out of the blue, and doesn't like to share her resources.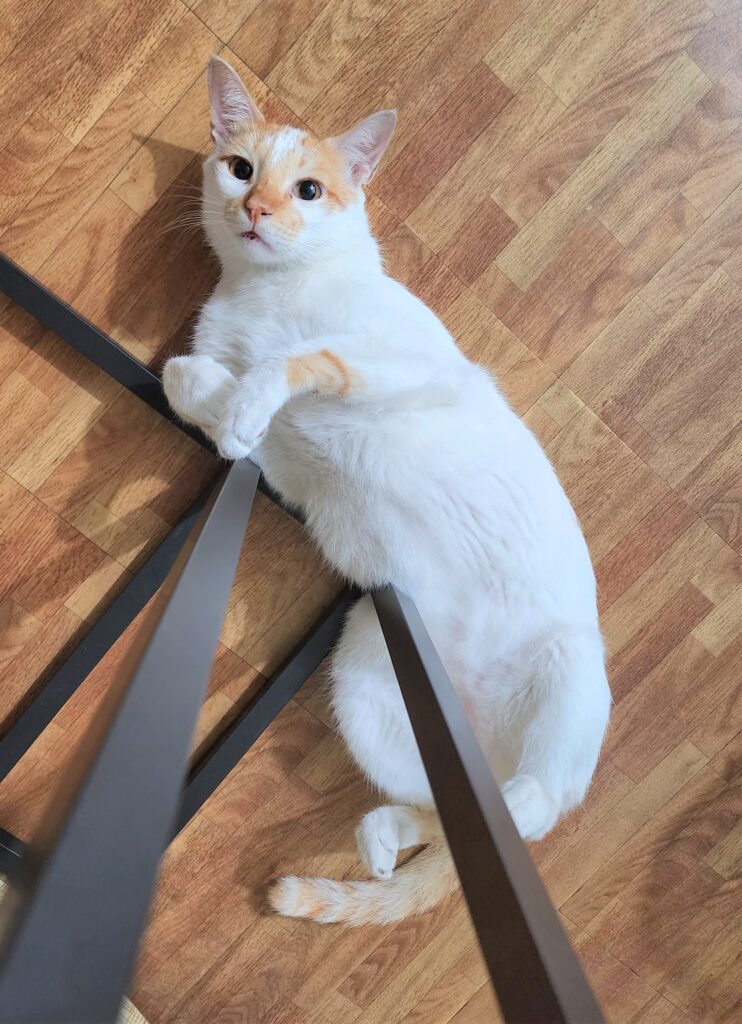 With persistence from us and patience mostly from the boys (Catcaaat and Noodle), Gigi developed into a well-behaved and friendly cat.  She just doesn't like interacting with other cats, I guess.  Good thing we have big enough space to keep the boys separate from her.  When she is alone with us, she is really sweet and loves to be pet.  She also has a strong mother instinct, but she channels that toward us and not with Noodle, hehe!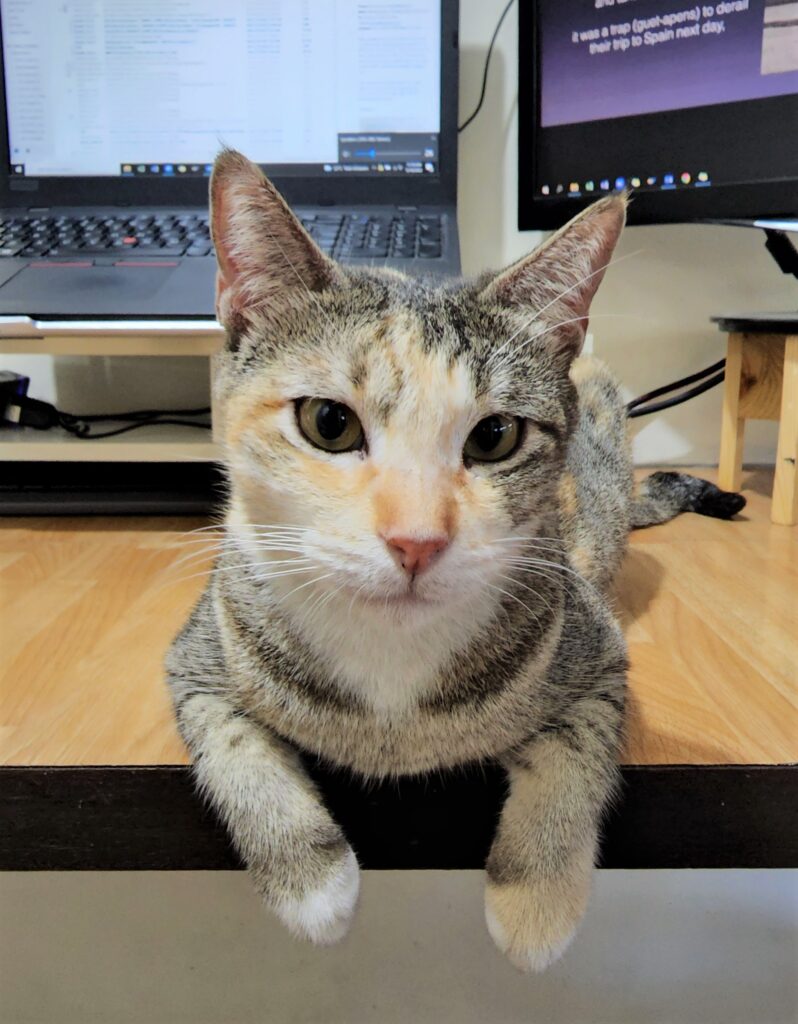 It has been 3 years since we opened our home to these stray cats, and life has never been the same.  Our home has never been the same, either. It now has various cat-friendly features, such as scratching posts, cozy cat beds, and toys scattered throughout.  We also have a dedicated pantry for their food, vitamins and meds.  But we are okay with that as long as we and our cats feel comfortable, safe, and happy.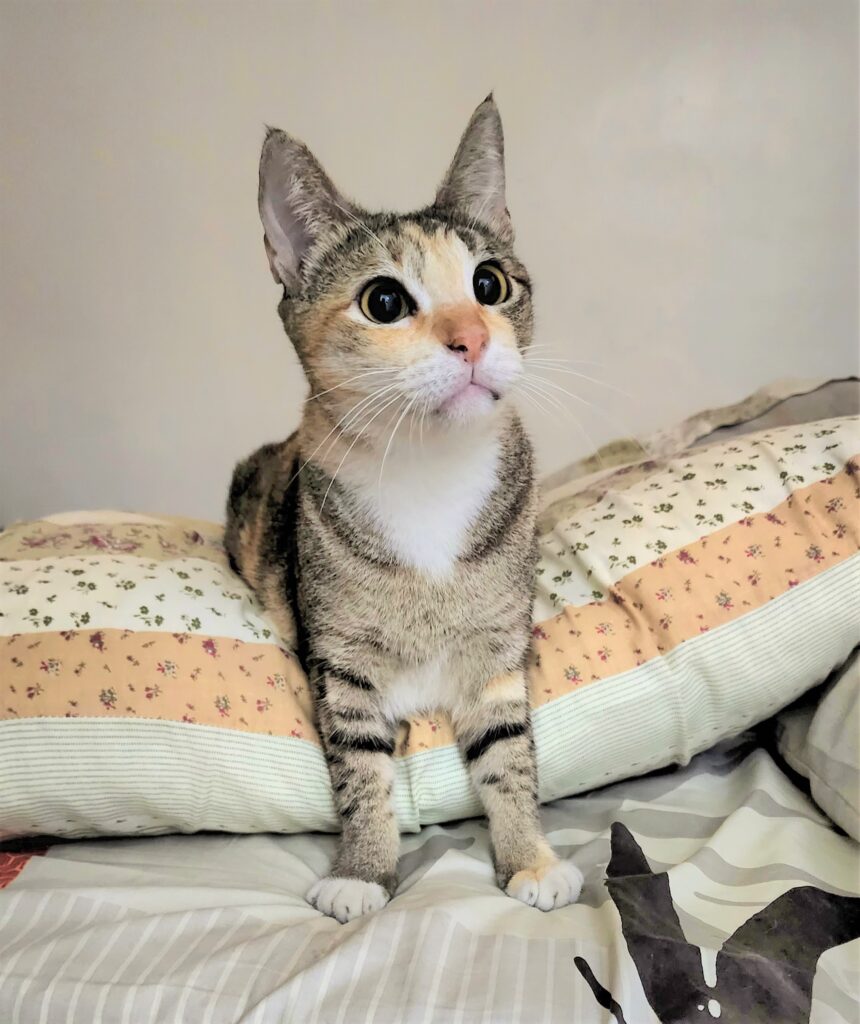 Responsible cat ownership doesn't just involve providing your cat with a safe and healthy environment, and proper nutrition.  It's also important that we schedule regular vet visits and follow the vet's advice on how to best care for our cat's specific needs.  Especially if they are diagnosed with conditions that will require special diet and medication.   Case in point, Catcaaat and Gigi who are both diagnosed with FIV.  By prioritizing their health and well-being (even if that means buying the most expensive cat food brand for their specific needs), we can ensure that they live a long, healthy, and happy life by our side.
In summary, adopting a stray cat can be a wonderful experience filled with love and companionship, but it's important to carefully consider the potential challenges and responsibilities that come with it. By doing your research, you can help ensure a successful adoption and provide a loving home for a deserving cat. Or cats.
"Time spent with cats is never wasted." – Sigmund Freud