The last museum visit we had was 2 years ago at the newly-opened Chinatown Museum inside Lucky Chinatown Mall.  We just got back from the UK and was shopping at the mall when we saw the escalator leading to the museum.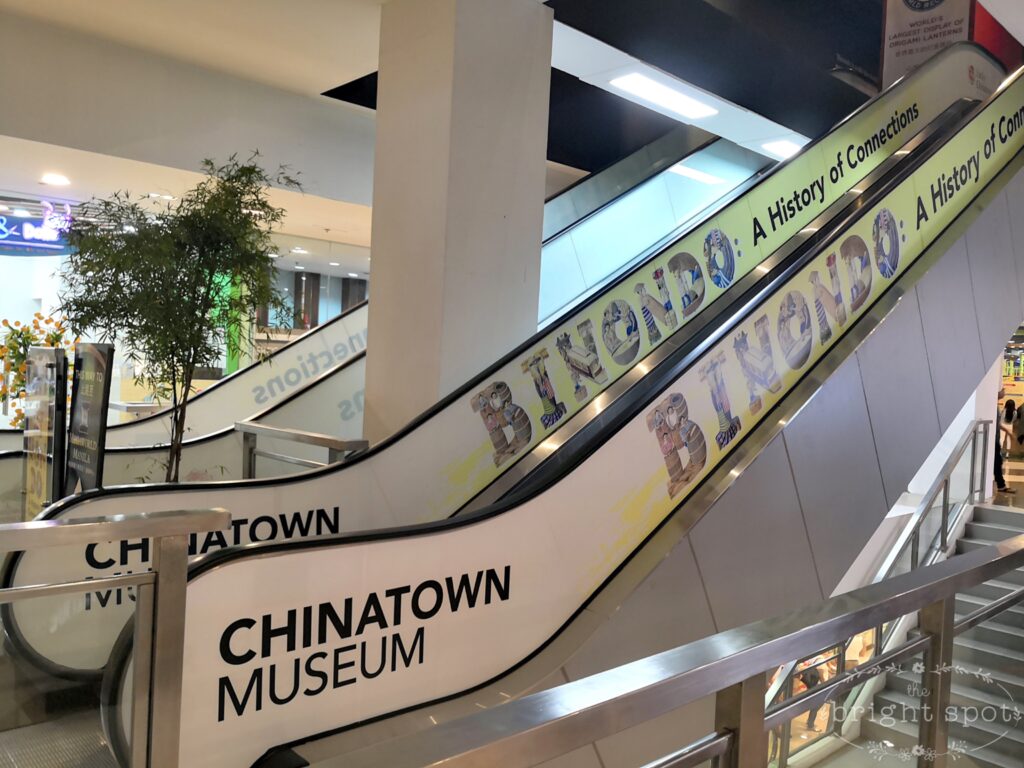 In this museum one will learn (or, in our case, re-learn) the history of Binondo and of our Filipino-Chinese ancestors in a very modern way – through multimedia and visual presentations.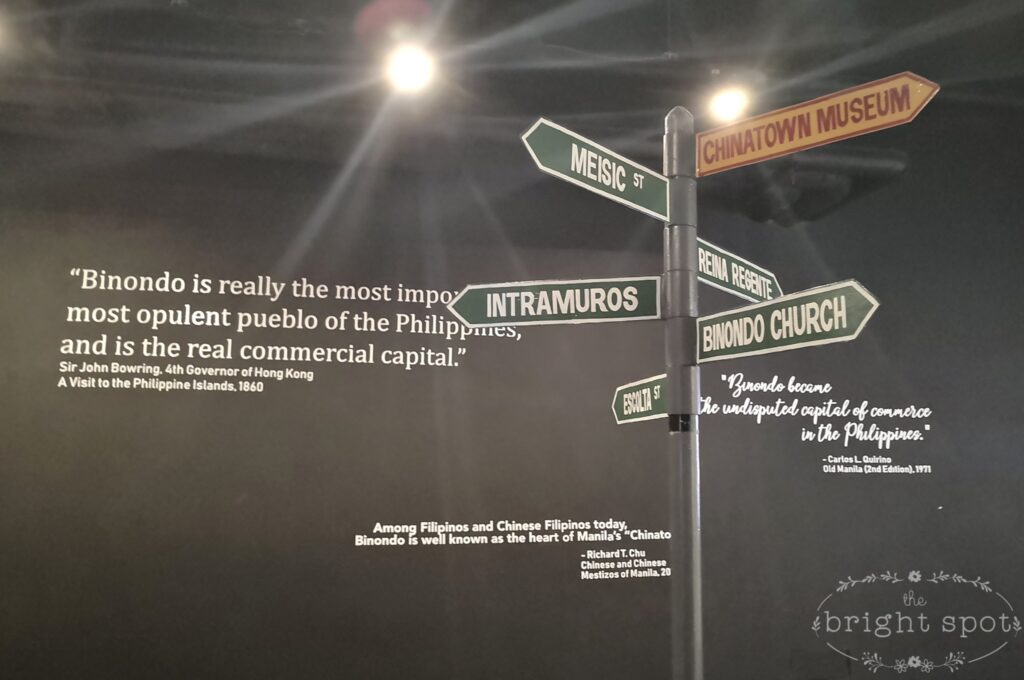 Not much museum pieces on display at that time but it was an interesting tour, nonetheless.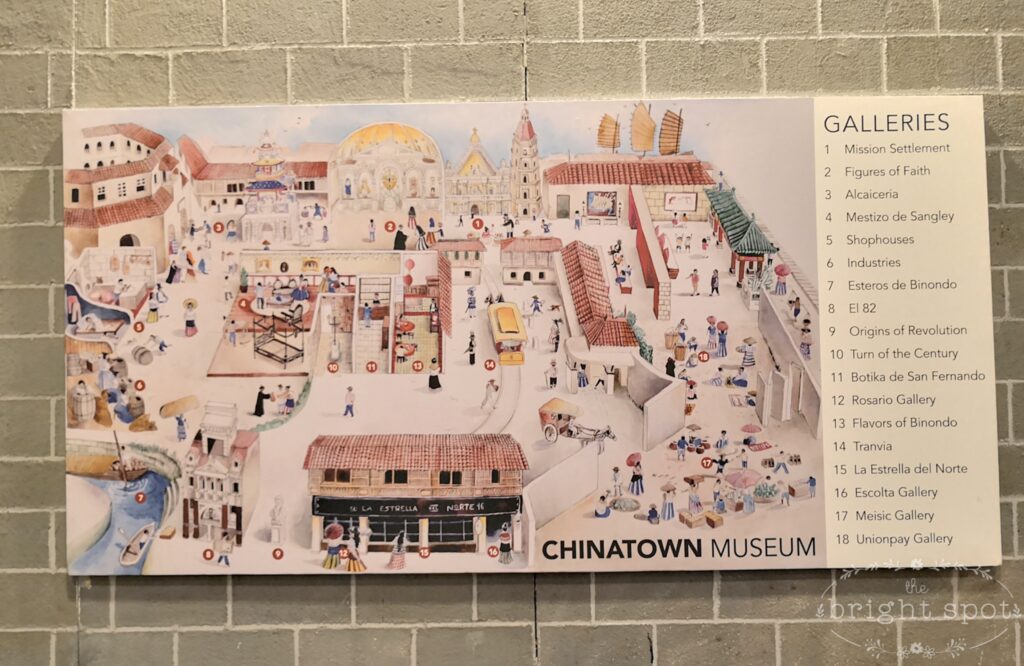 Entrance fees: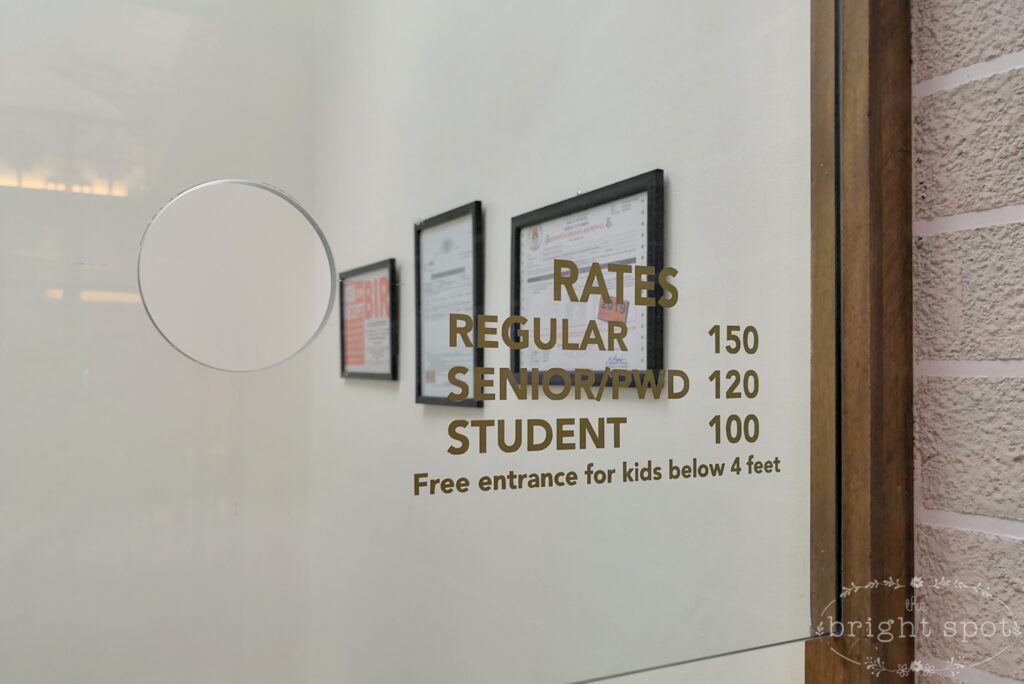 The Chinatown Museum has been closed since March 2020 due to community quarantine guidelines, and I can only ask: When the community quarantine is finally lifted, will this museum still be there?
It's a sad thought, I know, but I have seen too that Chinatown Museum has adapted to the situation and used their Facebook Page to still regularly promote the shared culture and heritage of the Filipino-Chinese community that originated in Binondo.  Children and educators alike will learn a lot about Philippine history too, as they regularly posts art cards and informational videos to commemorate or celebrate historical events.
Let me share with you pictures from our museum tour in July 2019: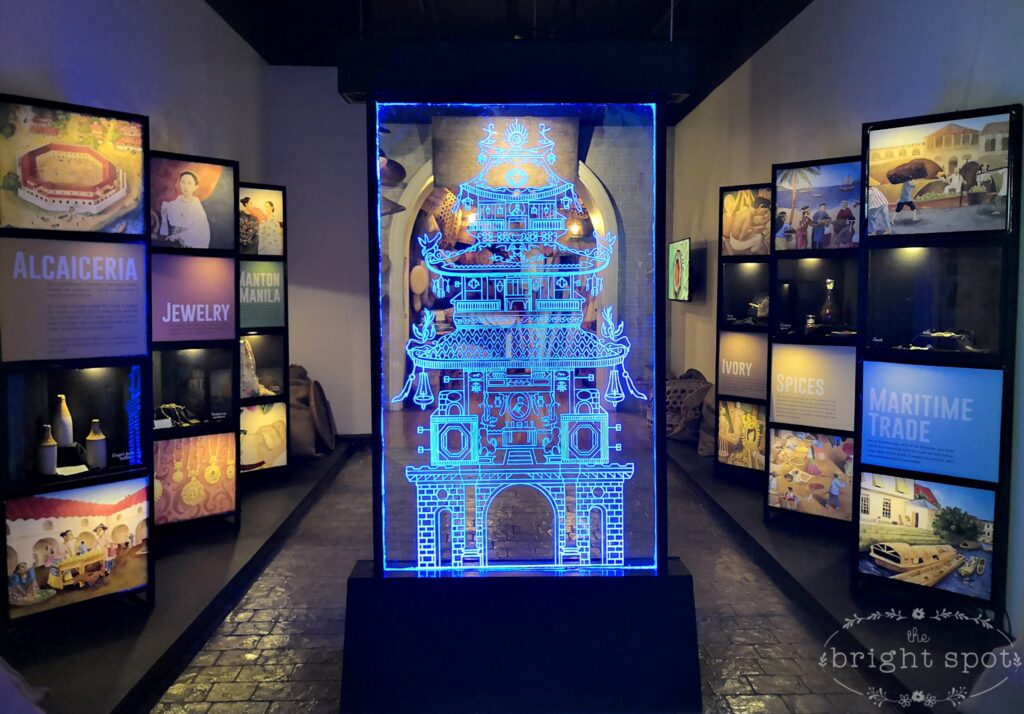 The 2nd floor of an Alcaiceria.  The ground floor was dedicated for shops selling textile and various wares, while the 2nd floor houses the merchant and his family.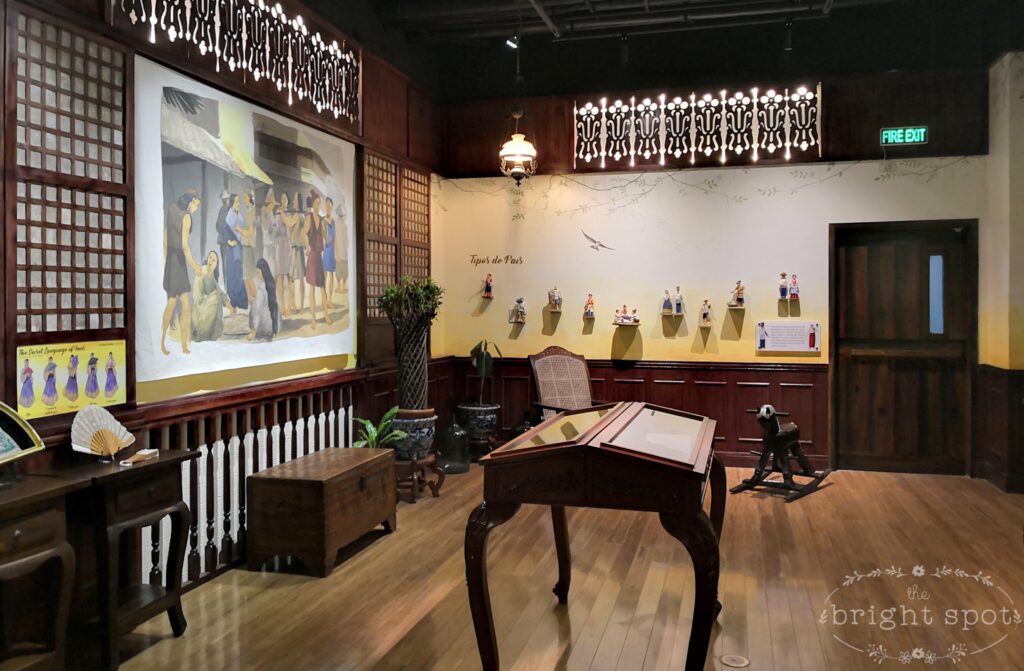 A Panaderia.  The Chinese did not invent pandesal, but introduced San Nicolas Cookies to our culture and taste buds.  San Nicolas was venerated as the patron saint of the local Chinese, and his image would be elaborately carved on the cookie mold where the cookie dough is pressed.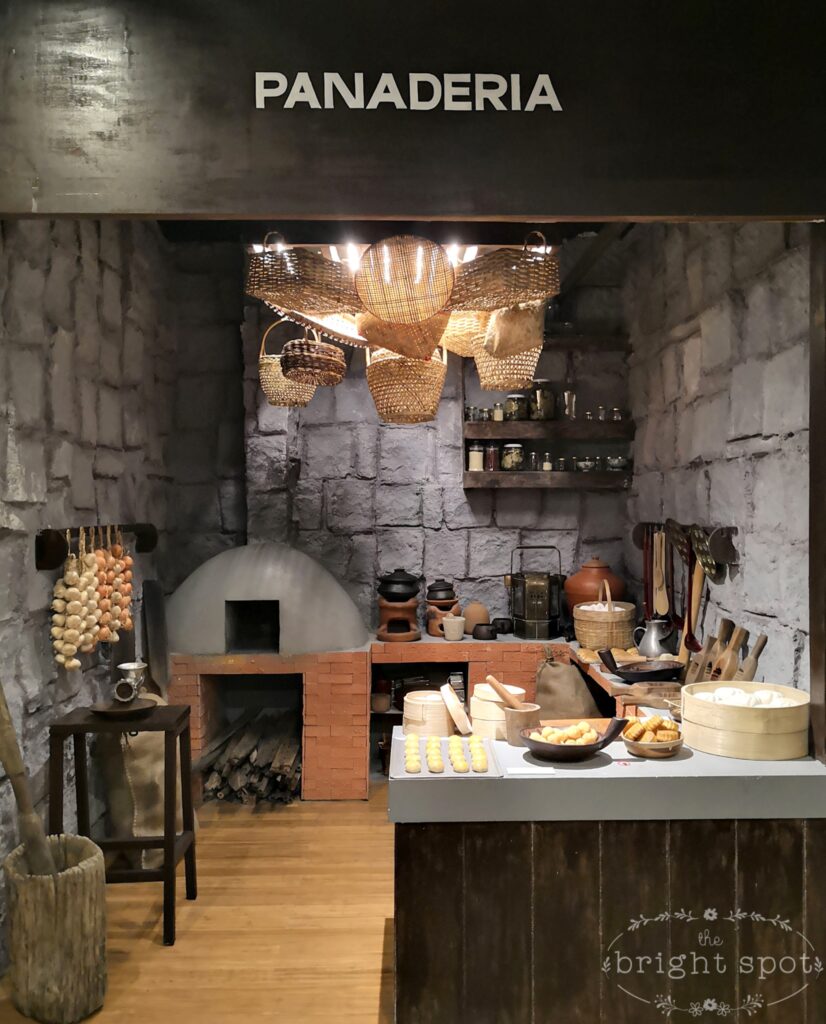 I had fun playing 'tindera' (shop lady) for a few seconds at "El 82", a famous art supply store in Calle Juan Luna that was founded in the 1880's, and frequented by famous Filipino artists such as  Amorsolo and Hidalgo, among others.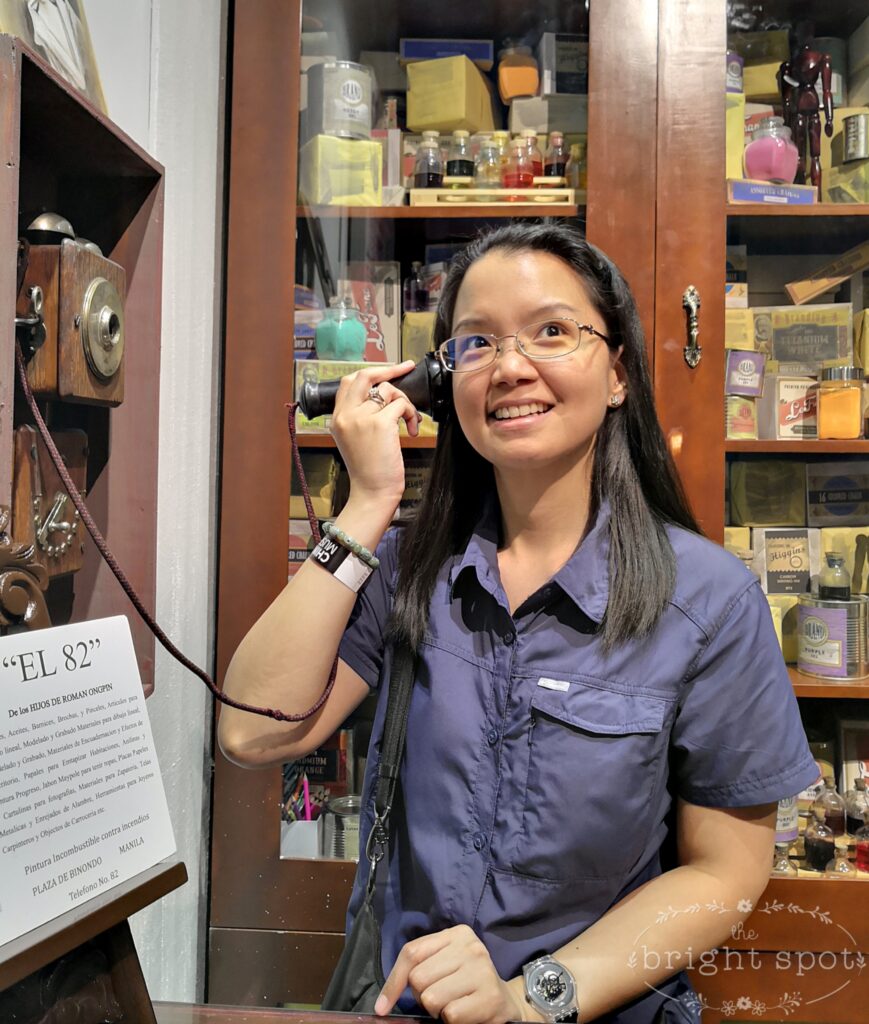 Of course, a trip down Binondo's memory lane will not be complete riding a Calesa…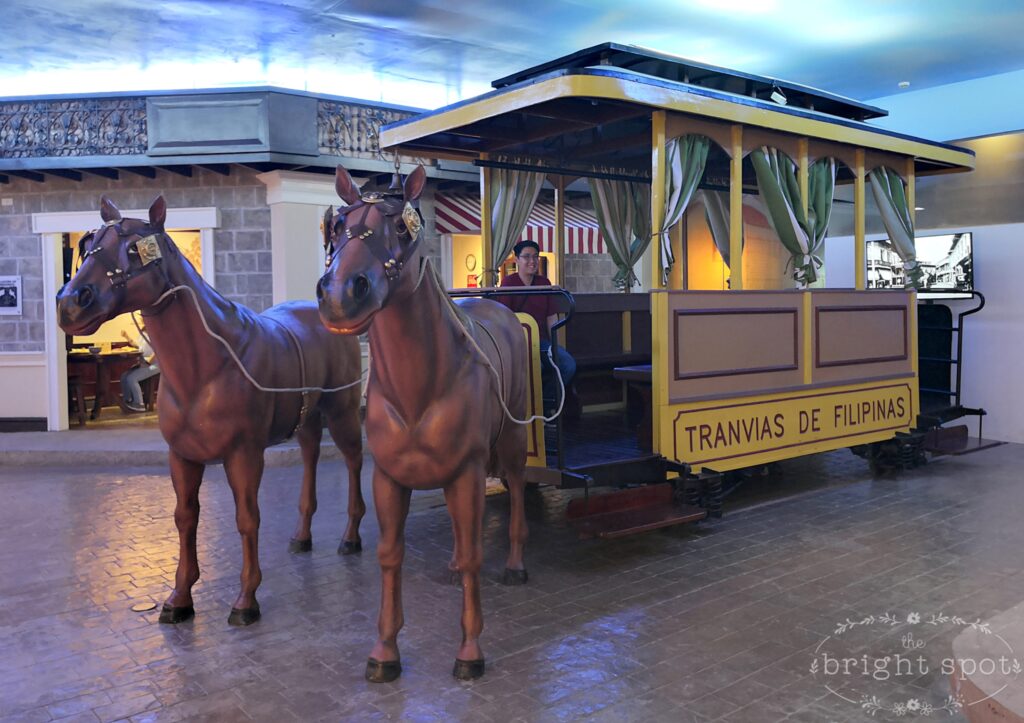 … and stopping by the original Polland shop for their famously delicious authentic mung bean cakes (Hopia) that has been part of not just Filipino Chinese homes, but Filipinos as well – here and abroad!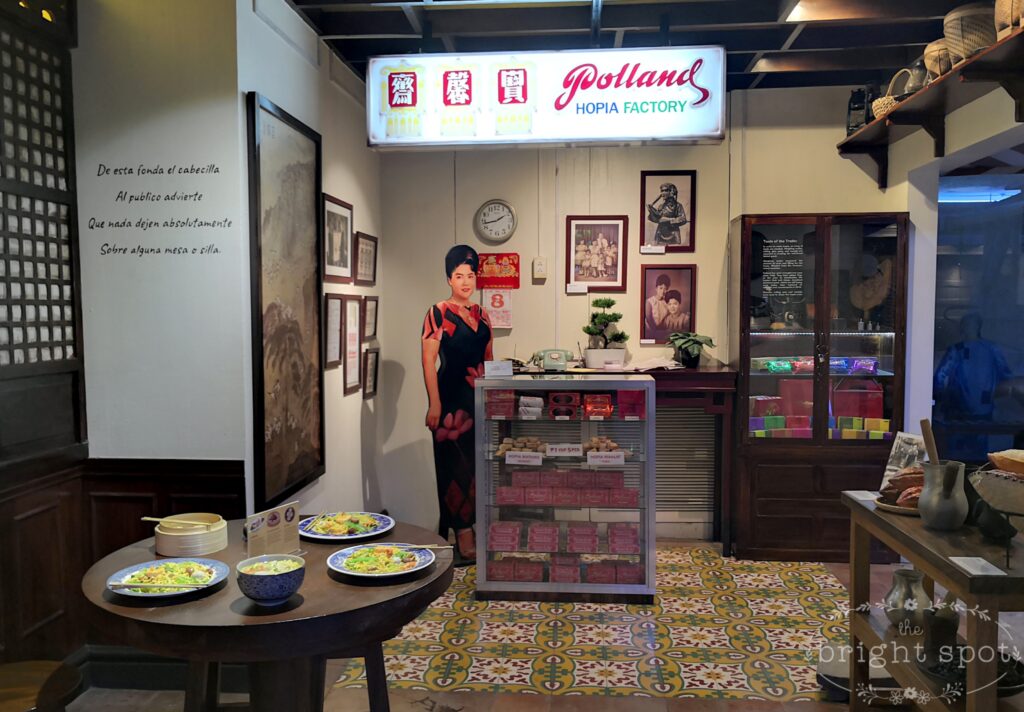 Other interesting stops at the museum: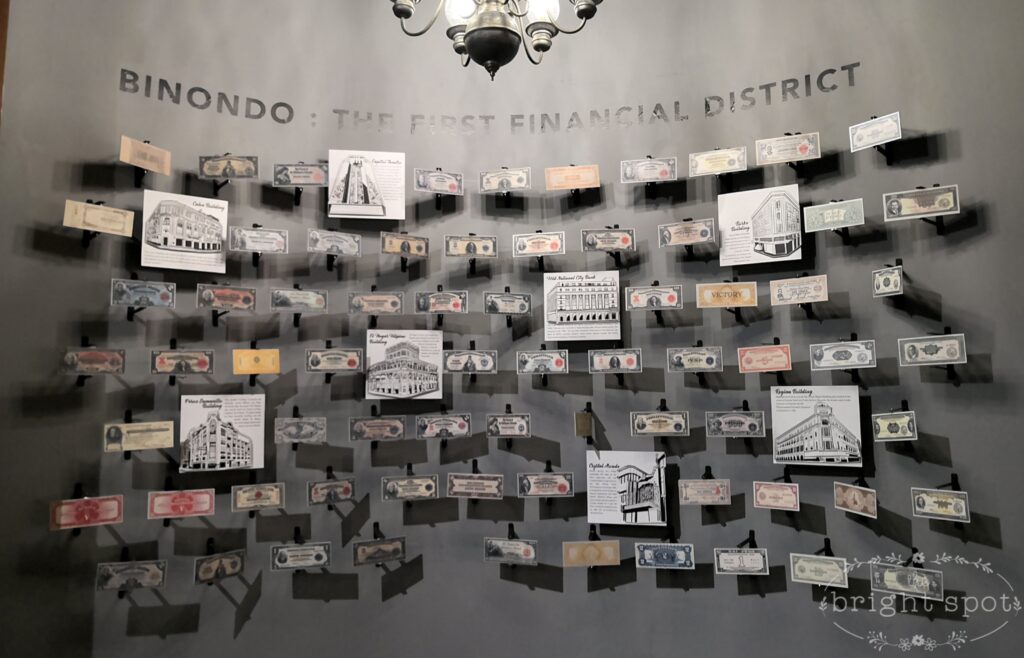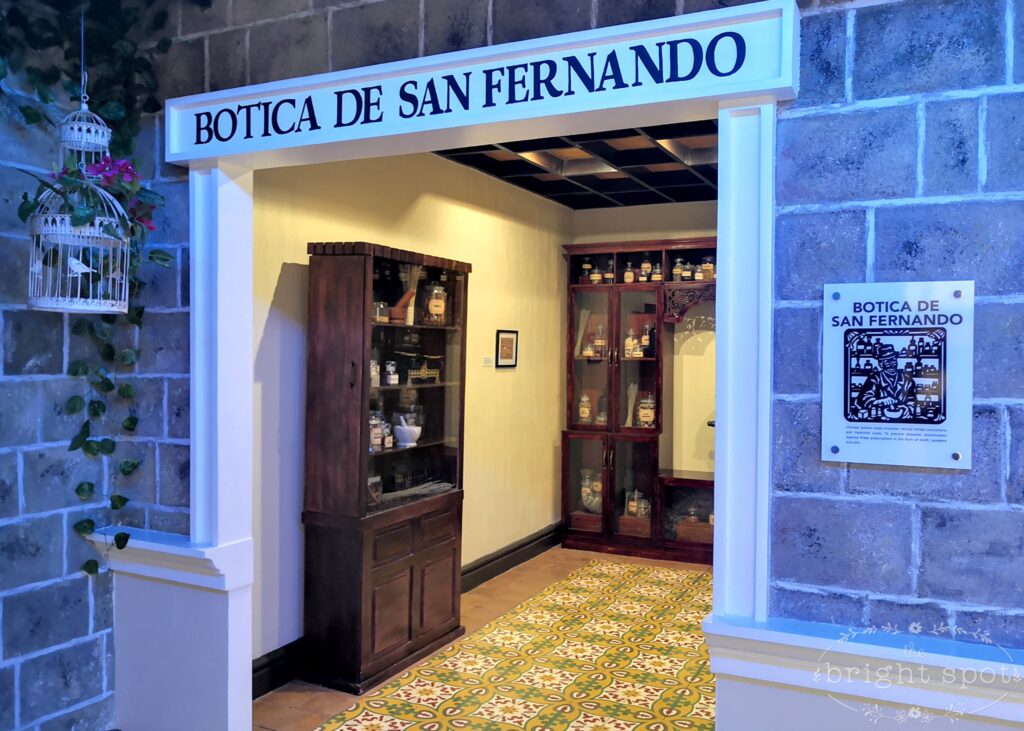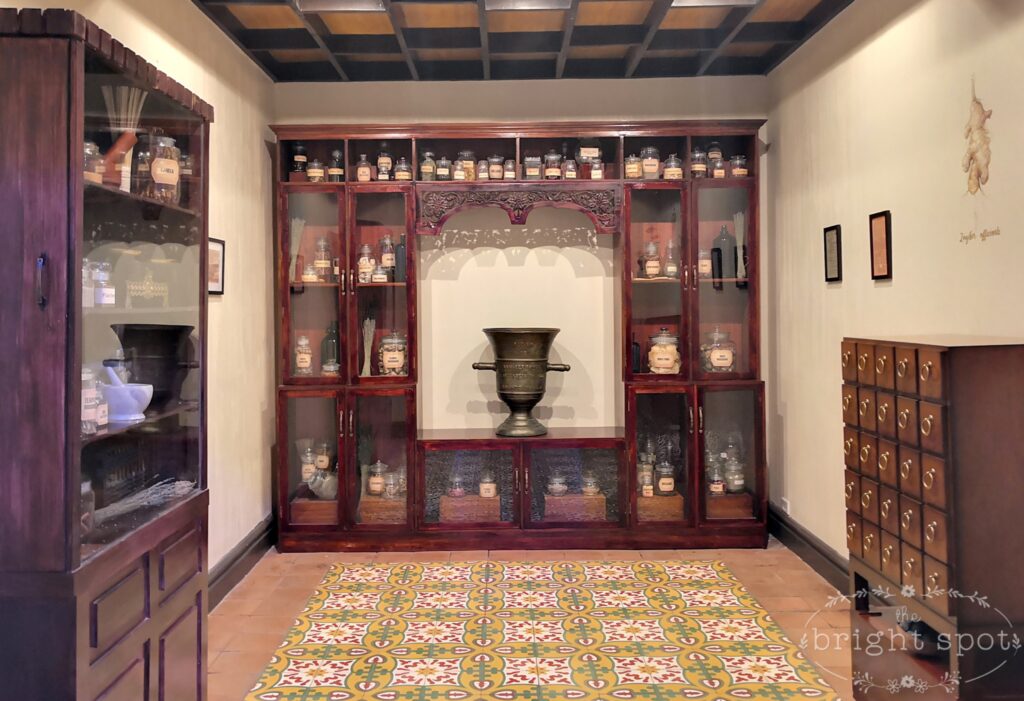 On our way out, we saw this interesting art installation entitled "In a Nutshell".  It showcased the art of Bernandette Solina-Wolf, a children's book illustrator, with coconut shells as her medium.  Here she depicted Chinatown characters in the 19th century, with array of subjects from families, children, laborers and even portraits.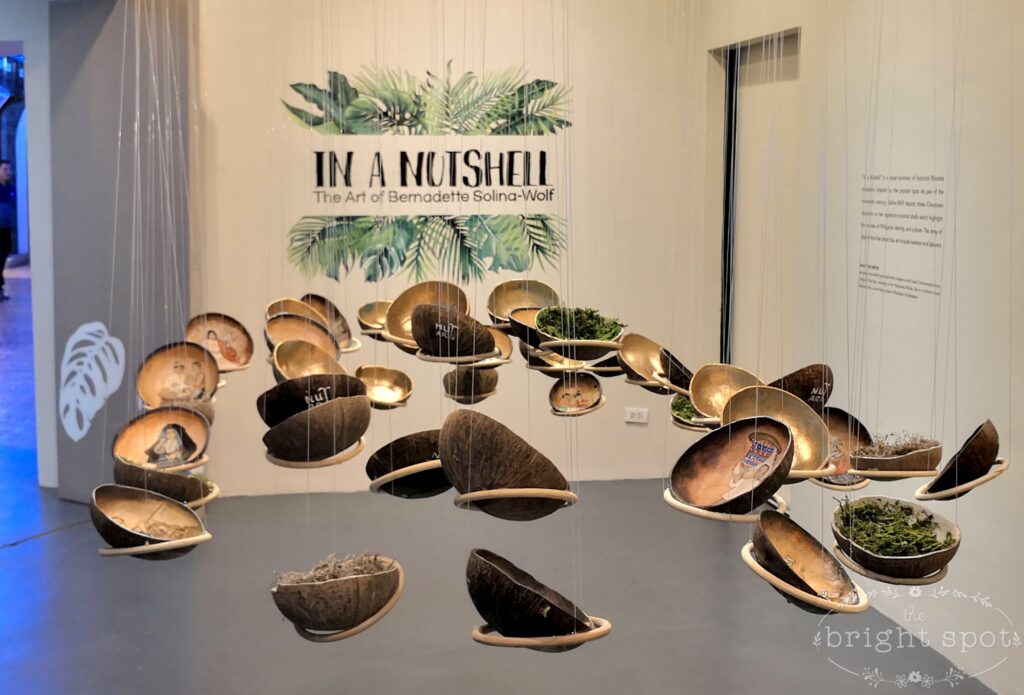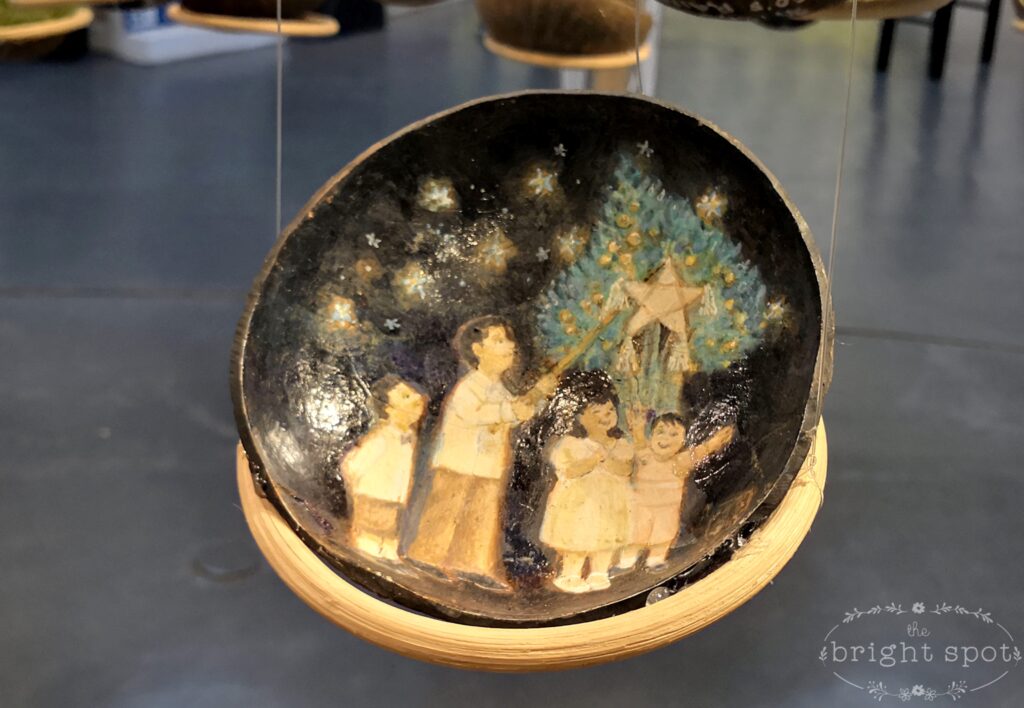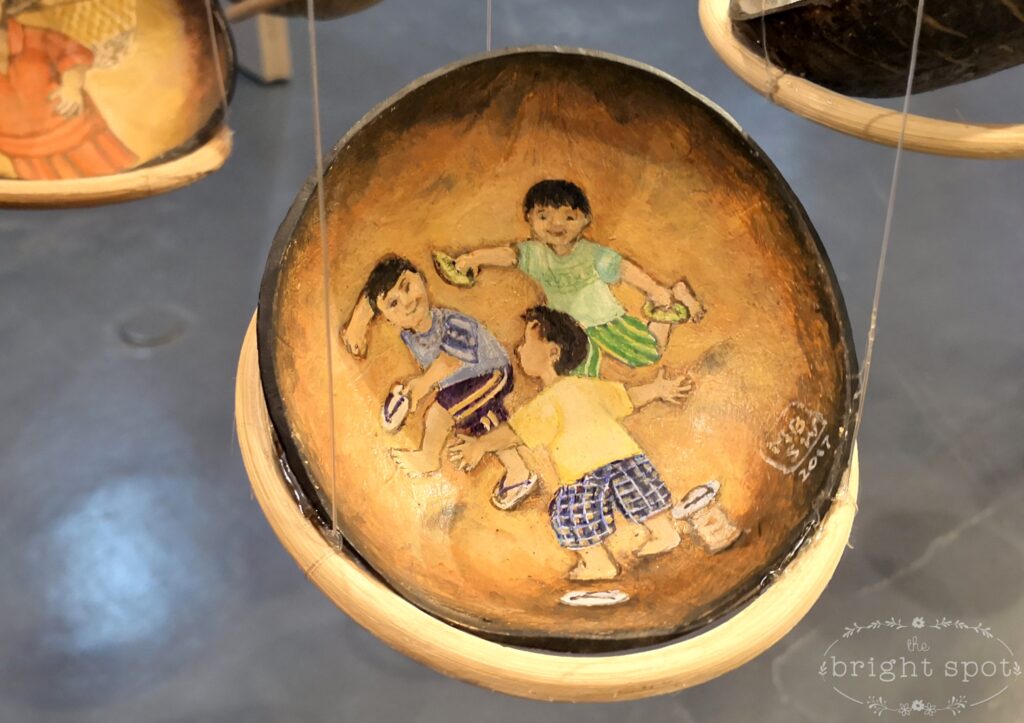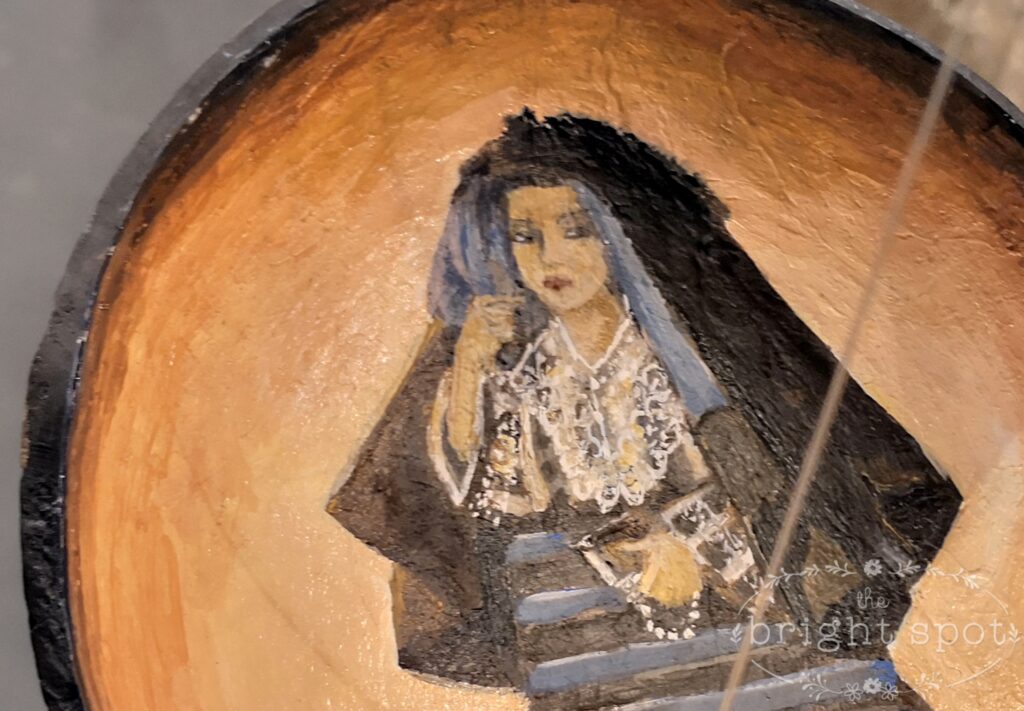 I remember feeling very excited after this museum tour, and looked forward to bringing my family here especially my Chinese sister-in-law and Fil-Chinese pamangkin.   But all that will have to wait.
In the meantime, we can continue to learn about our Filipino-Chinese heritage.  Chinatown Museum's latest activities and other events are accessible virtually.  Check their official Facebook Page for details.