This post has been sitting in my draft folder for a year now.  If you have been reading my blog for some time, you would know that I am a fan of enamel faith pendants.   I don't actively collect them but whenever a good piece comes along at a a good price and it just connects to me instantly – then I might just get it.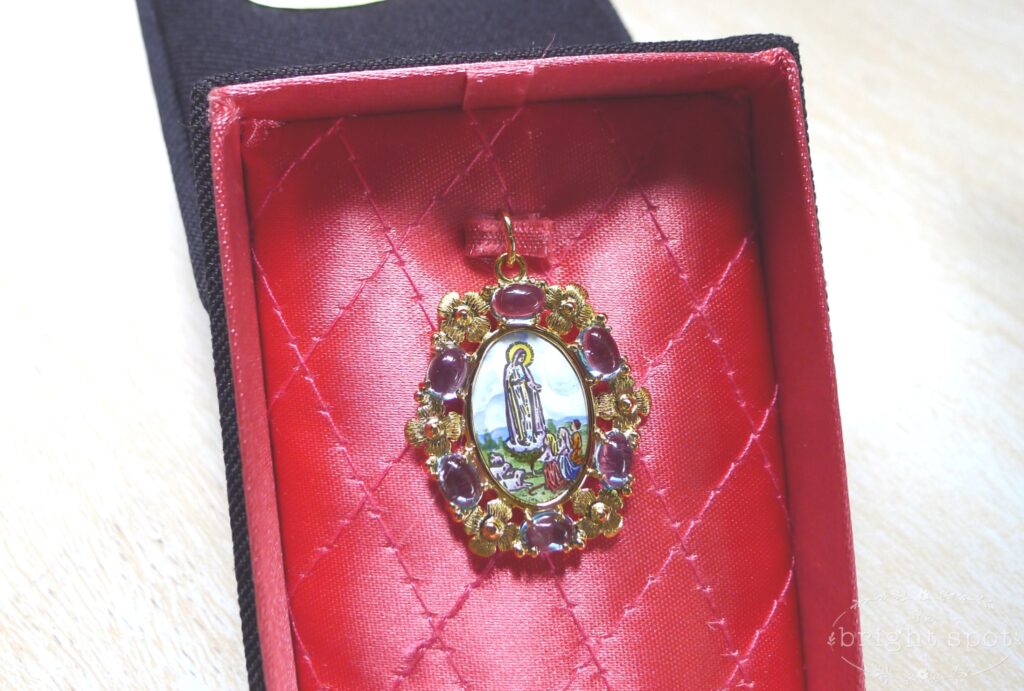 I have no plans of buying another pendant but the flash sale included this really beautiful pendant of Our Lady of Fatima with gold flowers and cabochon blue topaz in 14k gold.   Also, my birthday was coming up so that sealed it.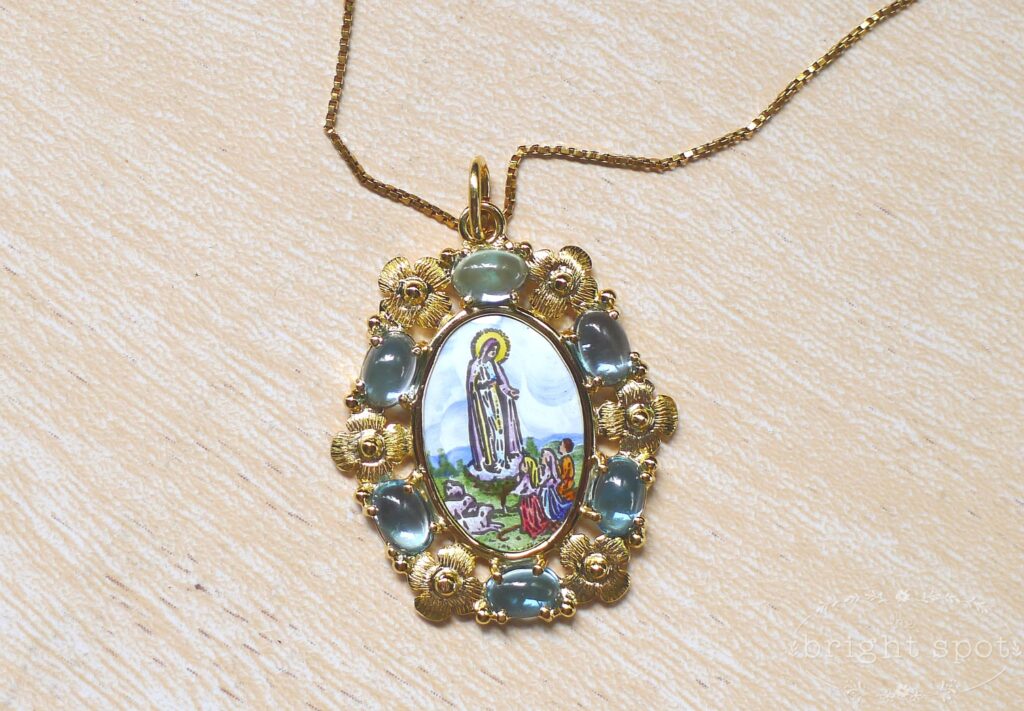 This is my second faith pendant from the Daphne Jewellery line.  I got my first faith pendant also from her – that of St. Paul with peridots – in 2013:
As a child I have always been fascinated with the Fatima messages, and in school we always celebrate the Feast of Our Lady of Fatima (May 13).  I am not a devotee per se, but praying to her has always calmed me and gave me peace.
I also love the Fatima Hymn, and I think we need the guidance and protection of Our Lady now more than ever:
You promised at Fatima, Each time that you appear, To help us, if we pray to you, To banish war and fear. Dear lady, on first Saturdays, We ask your guiding hand, For grace and guidance here on earth, And protection for our land.
My 2 faith pendants – both precious and beautiful.  Impeccable craftmanship.  Delicate details.   Faith pendants evoke faith, hope and devotion to prayer.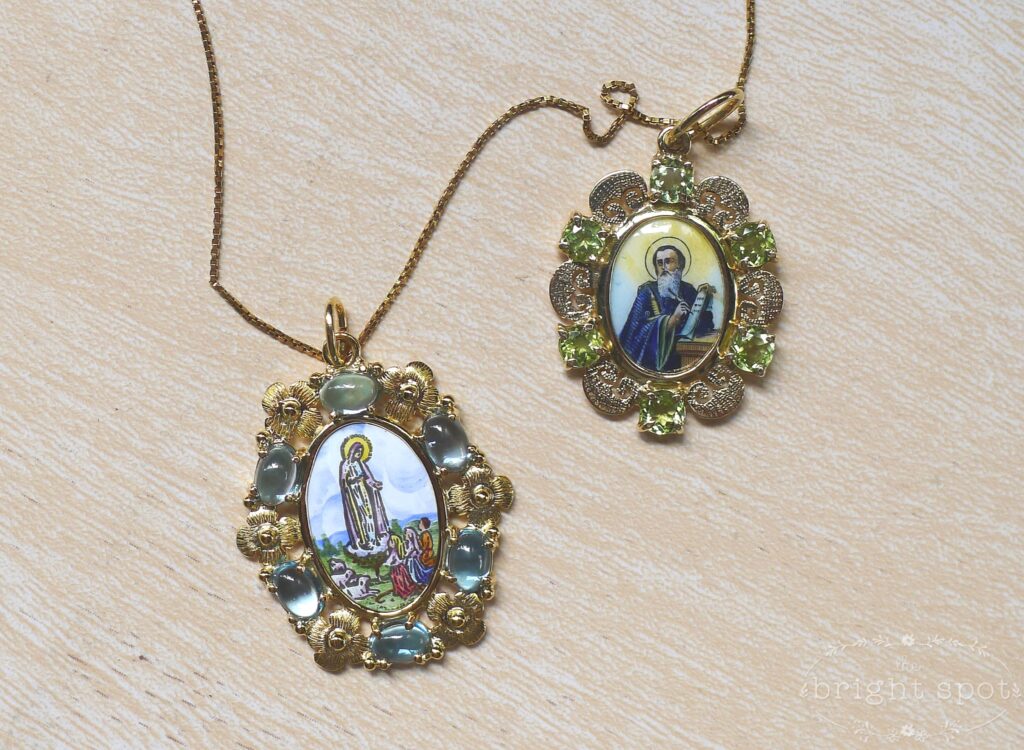 I was also gifted with a special rosary from Jerusalem.  Thanks Daphne!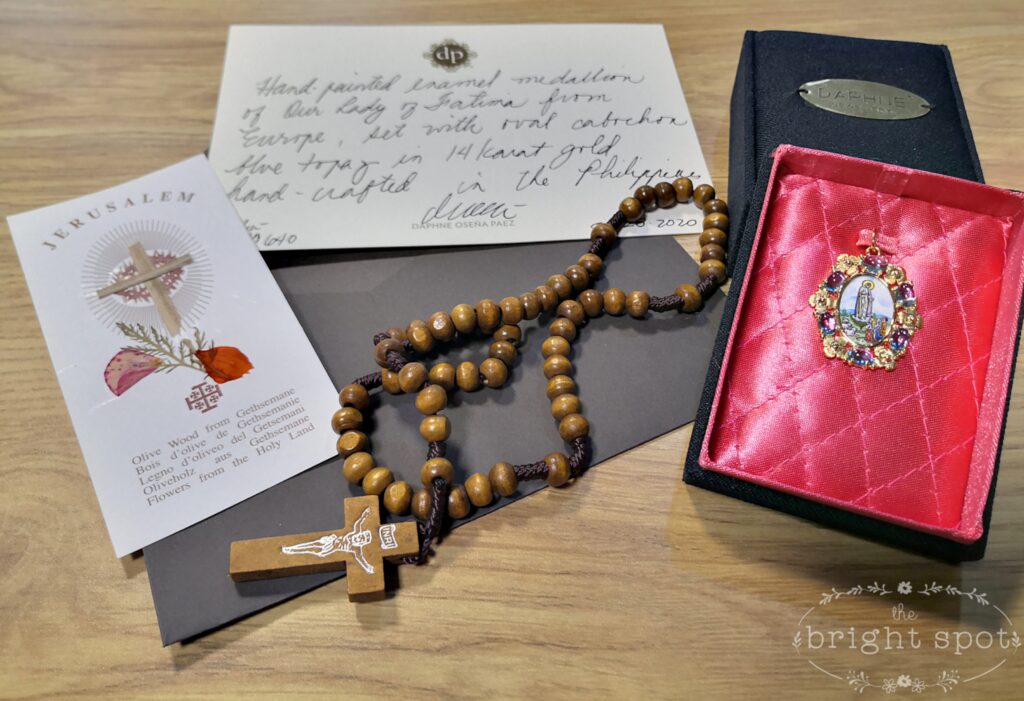 For details and inquiries about Daphne's faith icons and prayer beads, check out: