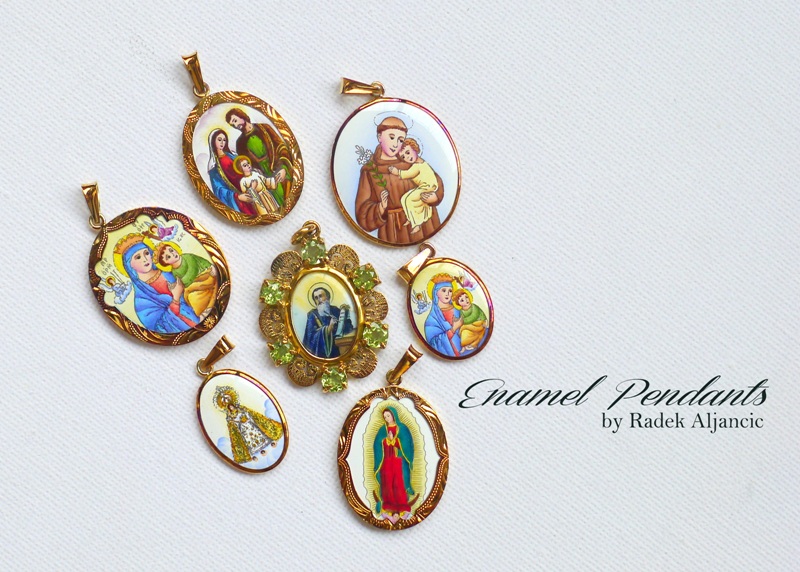 If you've been following my blog long enough, you'll know that I'm fascinated with enamel faith pendants.  I was lucky to have caught the tail end of Ms. Daphne Osena-Paez jewelry flash sale in March last year and bought her custom-made St.Paul faith pendant.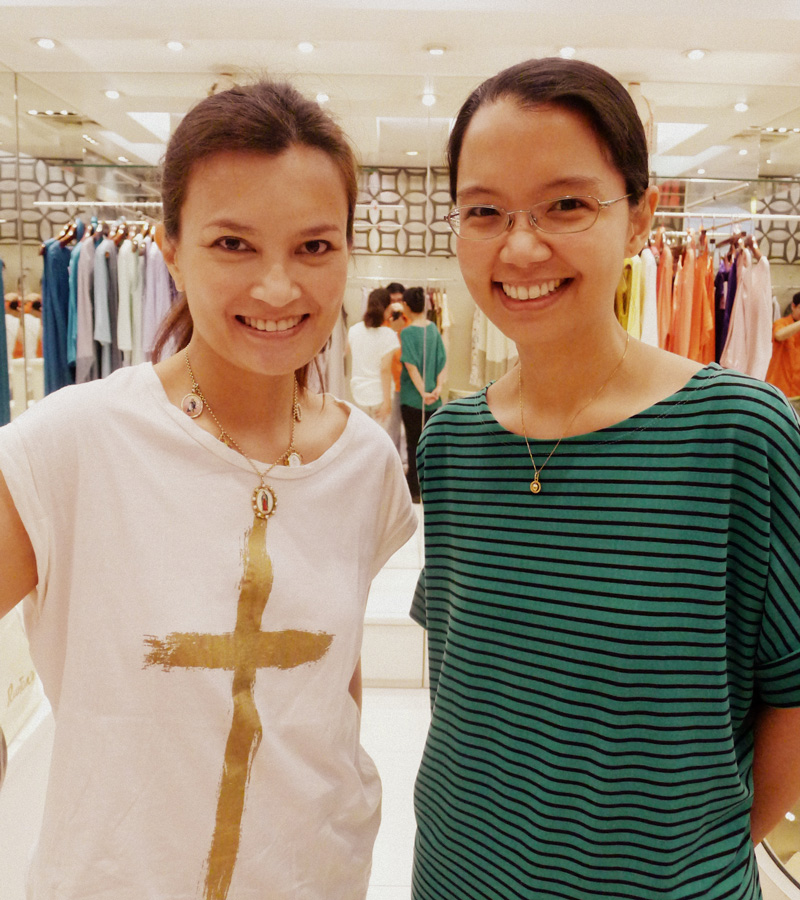 Then I chanced upon the website of this European artist where Ms. Daphne sources some of her enamel pendants.  It was truly a blessing!  I shared this discovery in my blog, and learned that there were a lot of ladies out there who wishes to own an enamel faith pendant too.
And this is exactly what I love about blogging.  It connects me to people who share the same interests that I have.  I took notes of those who have expressed interest in ordering from the same supplier, so that I can pool our orders together and then divide the shipping fee among ourselves.  That was the plan.
However, it took a good while before I was able to arrange the group purchase.  I got busy at work and at other things, that's why.  But last October, me and the ladies finally did it: we placed our orders through the owner himself – Mr. Radek.
All it took was a few emails and our orders were sealed.  What I wasn't prepared for was my bill from PayPal hehe!  All in all, I ordered 9 enamel pendants for 5 of us in the group.  I'm very grateful to have understanding 'group mates' who understood it when I said that I need to pay na my credit card hehe!  Takot k'se ako sa malalaking bills.
Our orders took about 3 weeks to be processed before they were shipped to Manila.  We also opted for a door-to-door delivery via DHL, and agreed to split the shipping fee equally.
Aside from the shipping fee (from Czech Republic to Manila), we paid duties and taxes through DHL.  No need to deal with Customs here; DHL will do it for you.
I can't tell you how happy I was when I received our enamel pendants last week!  All were painted by hand using ceramic colorants and squirrel hair brushes, then fired in a kiln to shine.
Here they are up close for you and me to marvel at.  Just look at those flawless details!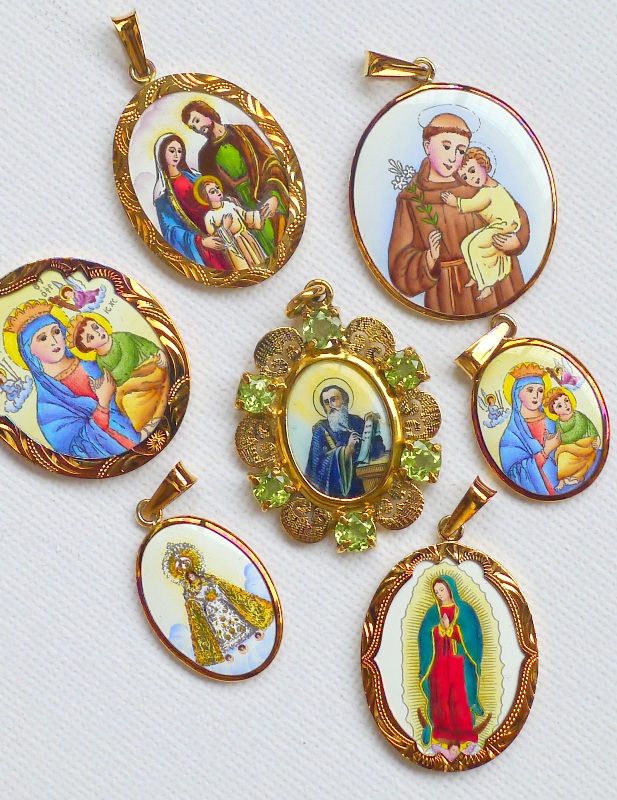 P.S.  I included my St. Paul pendant in the 'photo shoot' (it's in the middle) for comparison. This particular one is not from Radek's shop. I love Ms. Daphne's colonial-inspired frame, made of 14k yellow gold, which gave it an ornate appeal without losing at all the spiritual meaning of the painted iconography.
Some of us in the group ordered regular-sized pendants, while others opted for the larger medallions.  The details are more pronounced in these pendants.  From left to right:  Our Lady of Perpetual Help, Holy Family, St. Anthony and Our Lady of Guadalupe.  Can you guess which one below is mine ?  =)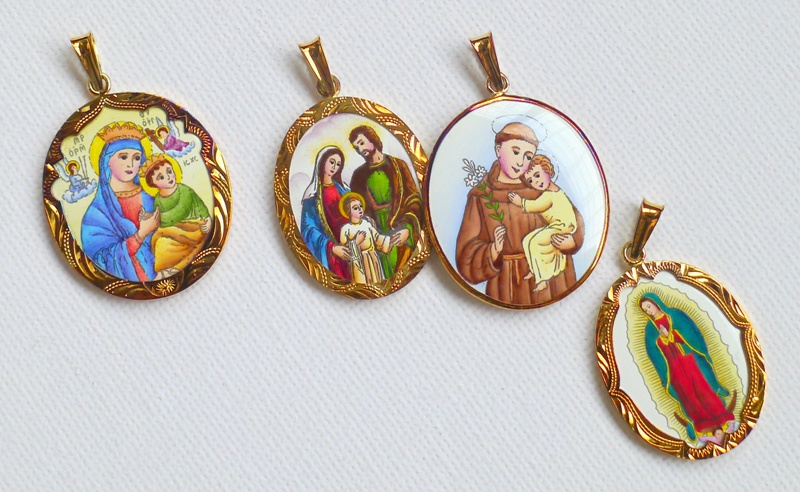 My St. Paul pendant with the other regular-sized pendants:  Our Lady of Manaoag (left) and Our Lady of Perpetual Help (right).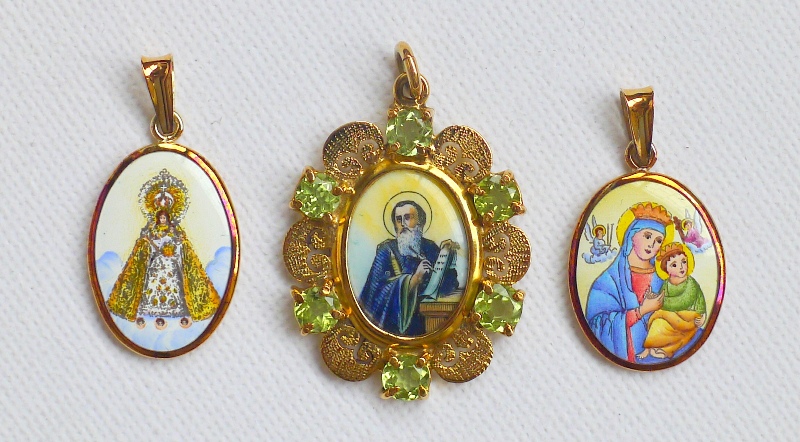 The back of each pendant has the engraving "Ora pro nobis!" which is latin for "Pray for us!".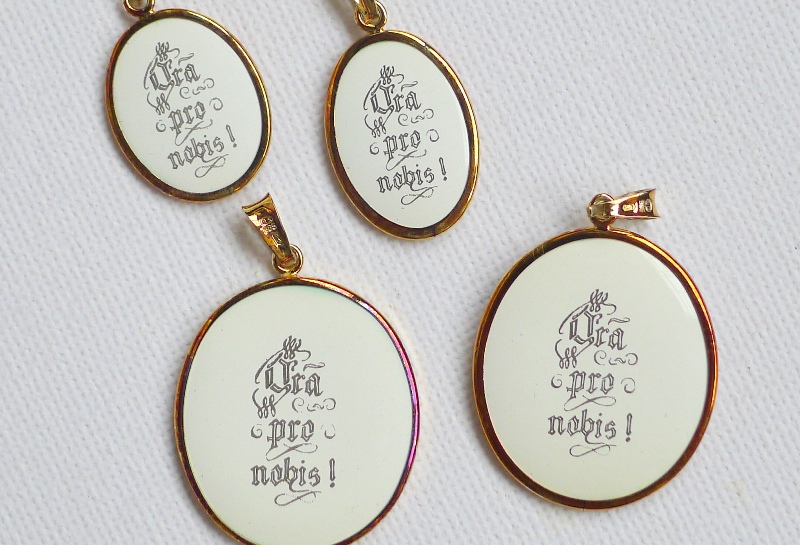 Just to show you how precise the details were on the pendants, here's a side-by-side picture of Our Lady of Perpetual Help – in large medallion (left) and regular size (right).  Again, they were painted by hand.  The colors, measurements, proportions and important details of the miniature paintings are intact in both sizes.  Ang galing diba?  You are assured of the same quality of the painting whether you are getting the bigger or smaller pendant.
Each pendant comes with a certificate from Radek Aljancic, and is stored in individual boxes.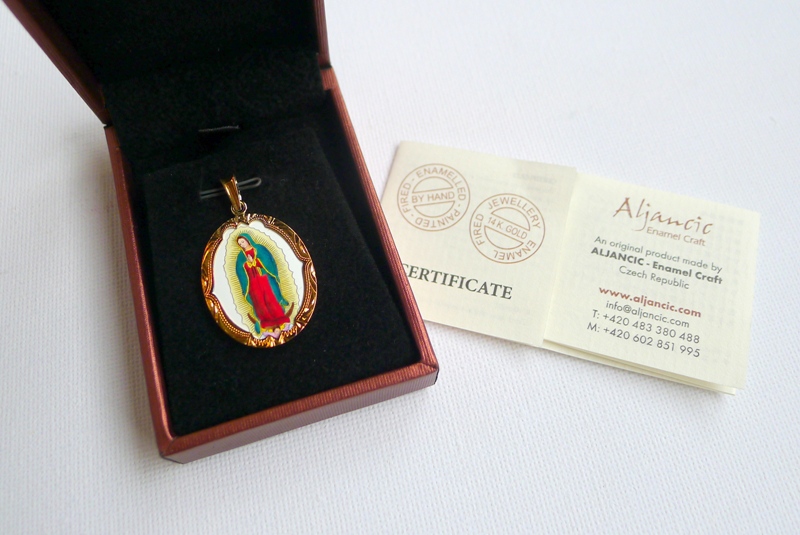 Radek uses solid 14k yellow gold for the frames.  He has both simple and ornate frames that you can choose from.  The price, of course, will vary according to the amount of gold used.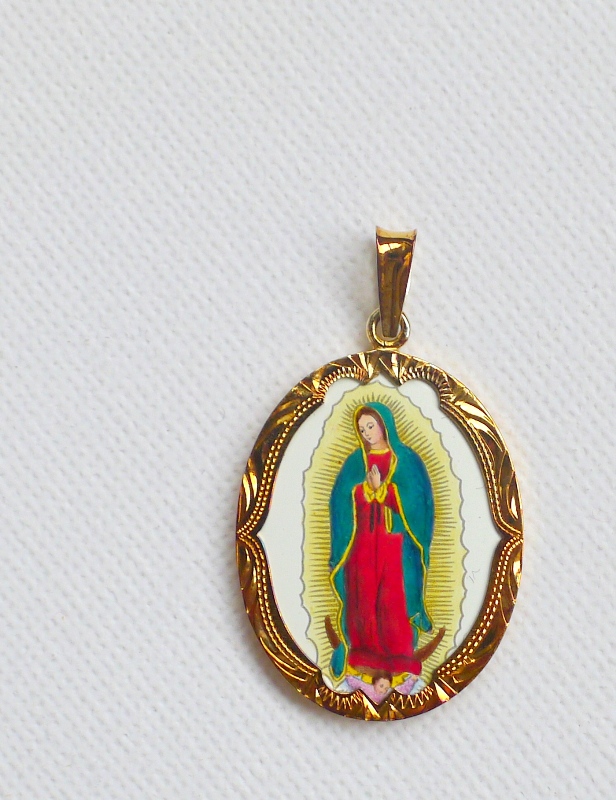 Let me thank again the ladies who joined me in this group purchase plan (that was thankfully hassle-free from start to finish): my best friend Pia, Ate Jane, Tala and Mary An (who was introduced to me by Ms. Ellen).
And a BIG thank you to Mr. Radek for being patient with my questions, keeping me updated with the status of our orders and most of all, for sharing with us this rare gift of painting miniature religious icons on enameled pendants.  They are truly precious.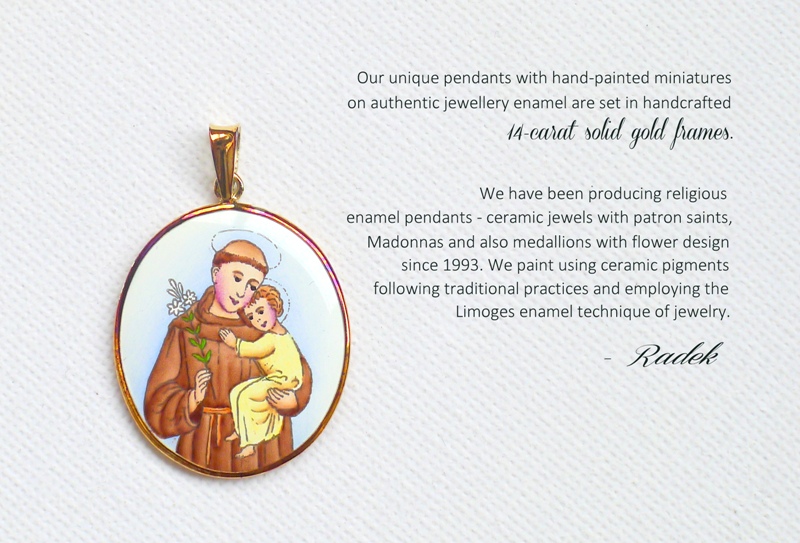 Website:  http://www.aljancic.com/
********************************************
And now, here's a little something for those who wishes to own one of Radek's delicately-painted miniature pendant:  I will be putting one enamel faith pendant up for bid!
How's that as a good start to your week?  =)
I will be giving the details anytime this week so stay tuned!
ANNOUNCEMENT:
Sorry to disappoint everyone but I decided not to push through with the bidding.  I just can't let go of the enamel pendant that I'm supposed to sell!
Those interested to join our next group buy ('cos there'll be another one, I'm sure of it!) can send me an email for the details.
Thanks for understanding.