As we bid farewell to 2021, let us not forget to thank everyone around us especially those who helped us survive this difficult year – unscathed. And if you marked yourself as "Safe" from C19, other health scare and from typhoon 'Odette'  – then that's a whole lot to be grateful for.
The year 2021 was definitely a challenging one for me.  I started the year in quarantine, having contracted #covid19 in the last days of December 2020.  I was asymptomatic but stayed in isolation until 2nd week of January.  As a result, I became all the more paranoid about going out and washing my hands every minute.  Safeguard liquid soap and ethyl alcohol were my biggest purchases this year, hehe!
Then in late August, it was my mother who contracted Covid and she battled mild symptoms for a few days. She is already 70 years old so we all worried about her.    Thankfully, she didn't have to be hospitalized and recovered at home in a week's time.
Because of these, I spent 90% of the year at home, still very much like in 2020 when the C19 pandemic started.  I am grateful that my work allowed me to work from home, because in the few times that I reported physically in the office, I found that wearing mask the whole day really drained me, and there's a lot of  disinfection ritual pa that I have to do upon getting home.
By mid-July, all of us here at home were able to get our vaccines thanks to our local government units, and that gave us extra protection especially from the Delta variant which became prevalent in the 2nd half of this year.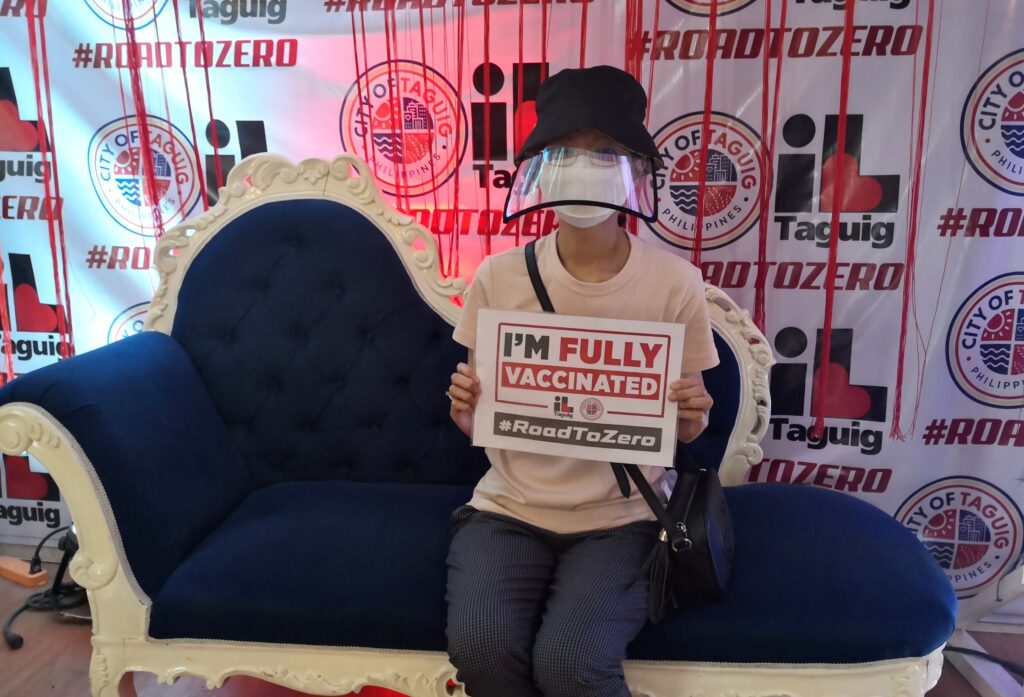 Sadly, I have officemates and friends who caught the Delta variant, were unvaccinated. and didn't make it.  There was a point where I don't want to open my social media account anymore because it's always covered in black.
What kept me and AJ busy and sane were the 2 stray cats who kept following Catcaaat to our home, and which we later adopted.  The first one was Noodle, a young male cat who came in sick from dehydration and infection, and then there's Gigi, the female cat who was secretly pregnant when we opened our home to her.
Noodle was neutered immediately after recovering from his infections.  And because he is still very much a young cat, he transitioned smoothly from a street cat to a house cat.  His urge to go out immediately waned after he was neutered, very much the opposite of Catcaaat whom, to this day, still fights his way outside especially if there are other alpha male cats roaming our compound.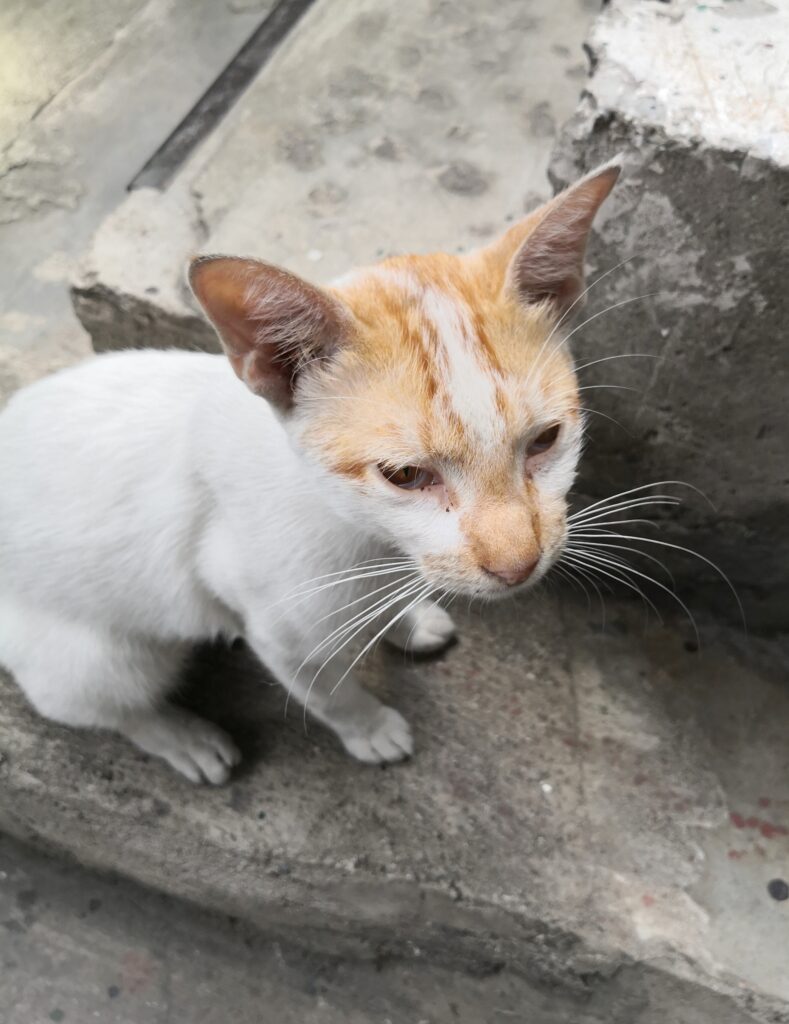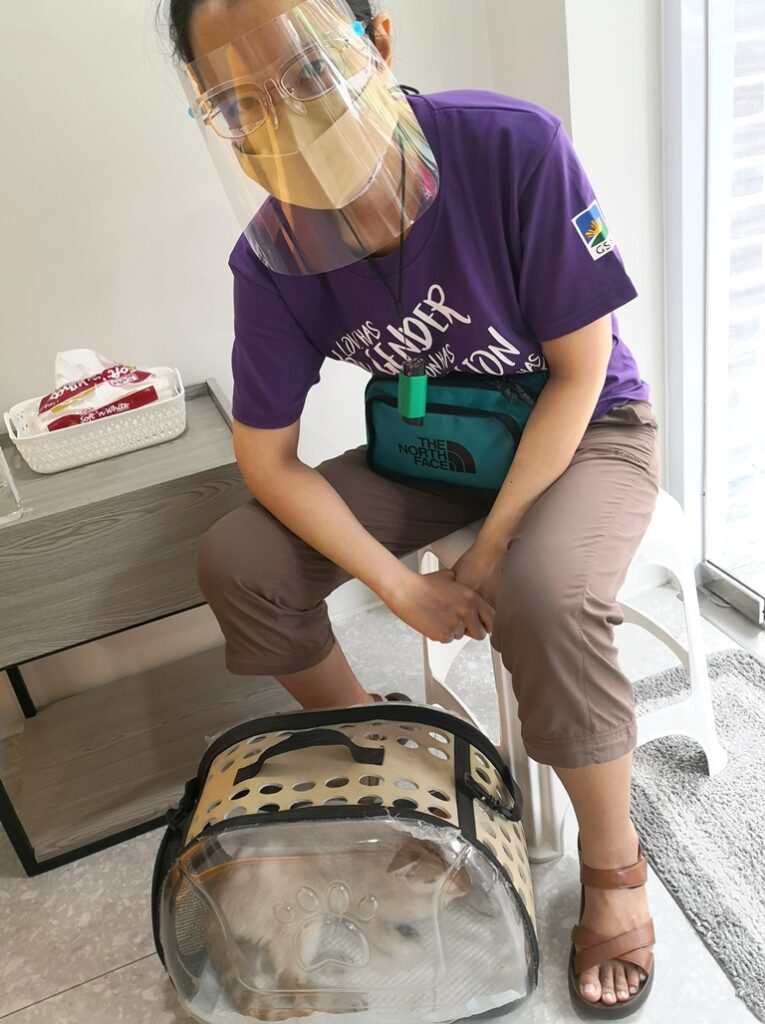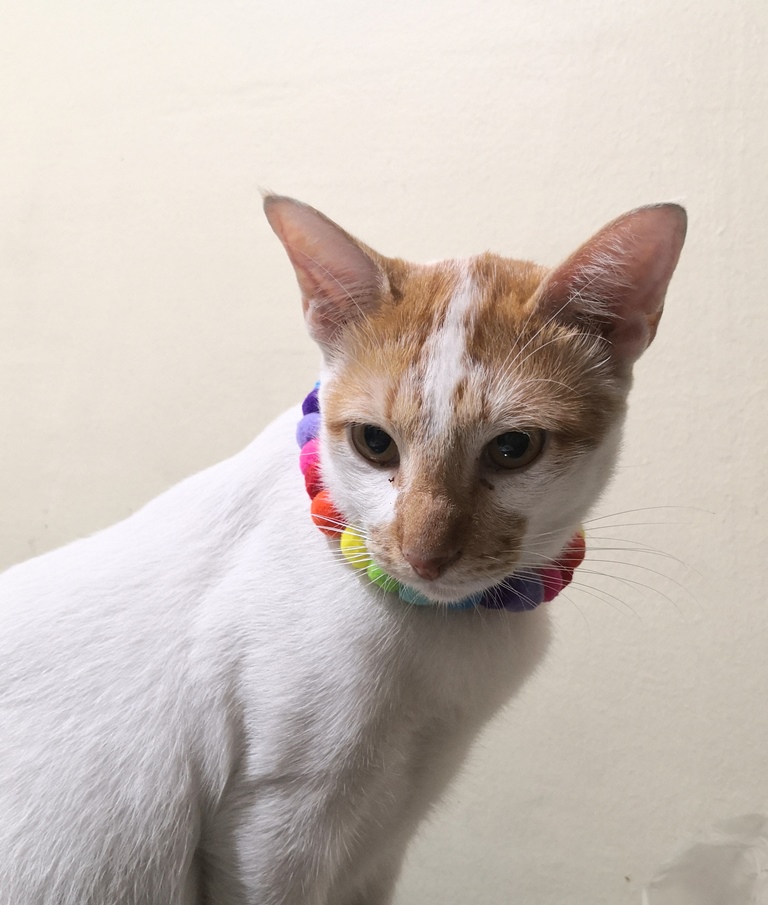 Gigi, on the other hand, has an interesting story.  She's my least favorite actually; I used to shoo her away because she's very loud!  But she is one persistent cat; guarding our gate from morning until night until we finally let her in and started feeding her.
After about 2 weeks with us, I noticed her tummy just got big and her nipples swollen.  Pregnant pala si Gigi!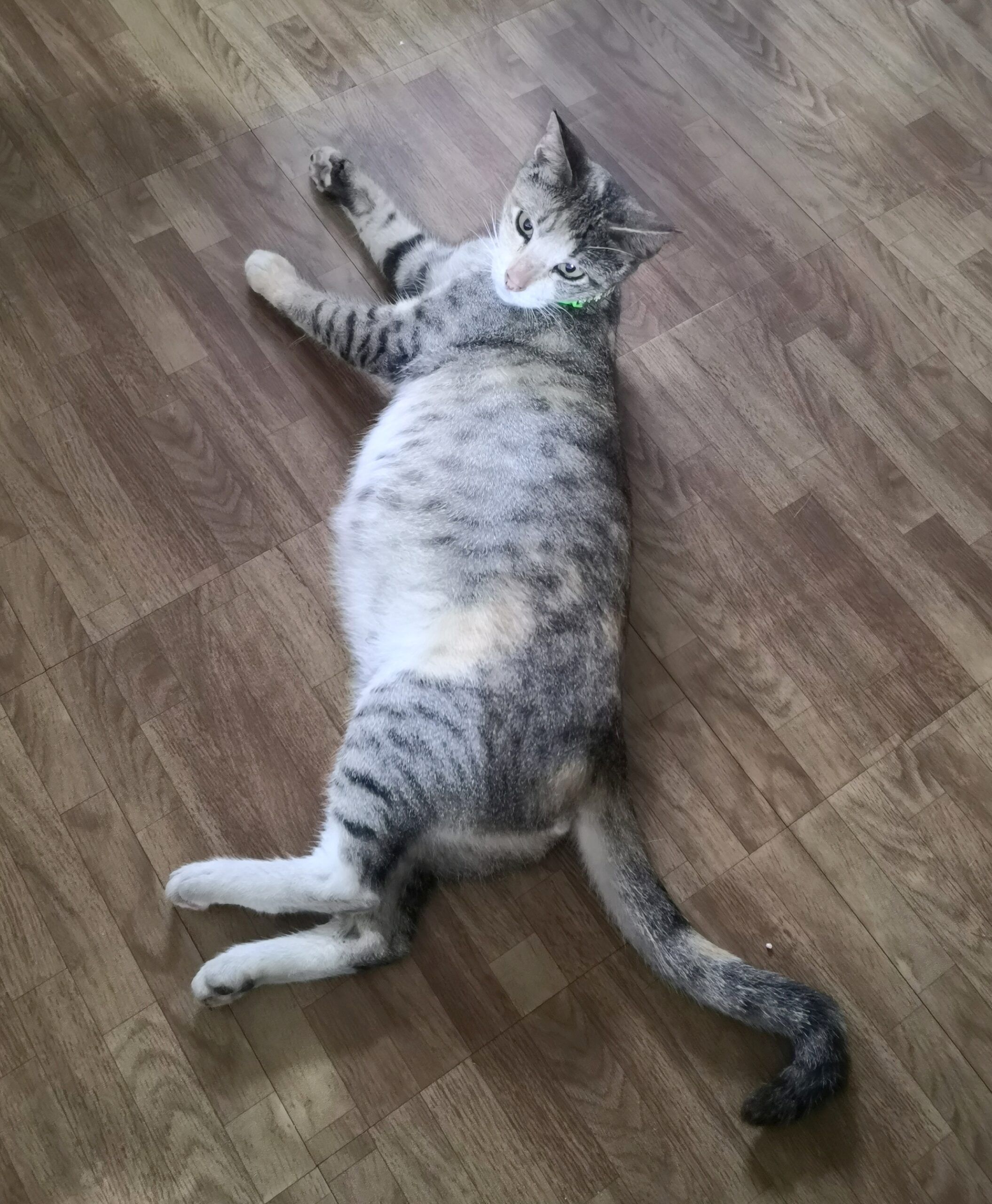 So now we were faced with a dilemma of a 'temporary' cat tenant who might give birth anytime.  We had a birthing box ready for her, nonetheless, but we are still unsure what to do with her and her kitties.
On the night of September 30, Gigi gave birth to 4 healthy kitties.  Seeing an actual cat momma give birth was an absolute thrill for me!  But ang tagal nya mag-labor and after seeing the second kitty out, tinulugan ko na sya haha!
But I woke up very early the next day to check on her.  I found Gigi at her birthing box, proudly showing off her 4 lusog kitties to me.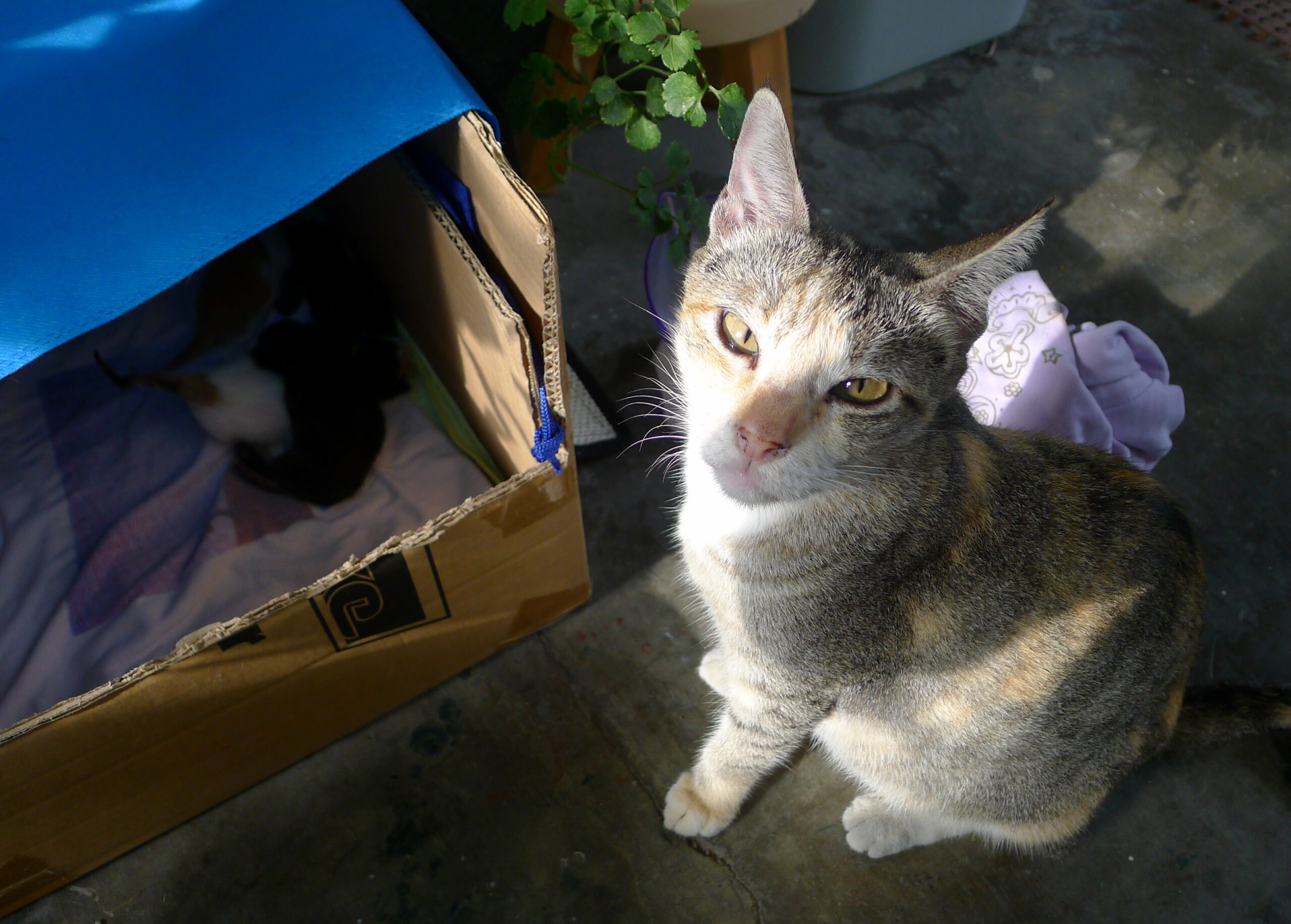 We ended up fostering the kitties, and it was really hard!  We already have 2 grown male cats and momma Gigi became hostile to the two.  So aside from caring for 3 grown cats (plus 4 kitties), we have to act as referee pa every time the adult cats cross path.
Caring for kitties was not easy-peasy; although we are thankful that Gigi is here to nurse and clean them.  But the moment they opened their eyes and started walking – it was riot na.  After 3 weeks, the kitties have learned to run around, and hide behind my plants.  It was always panic time when one of them is missing.  Litter training the kitties was a huge fail because they didn't like pooping in the cat litter, and they keep playing with it instead!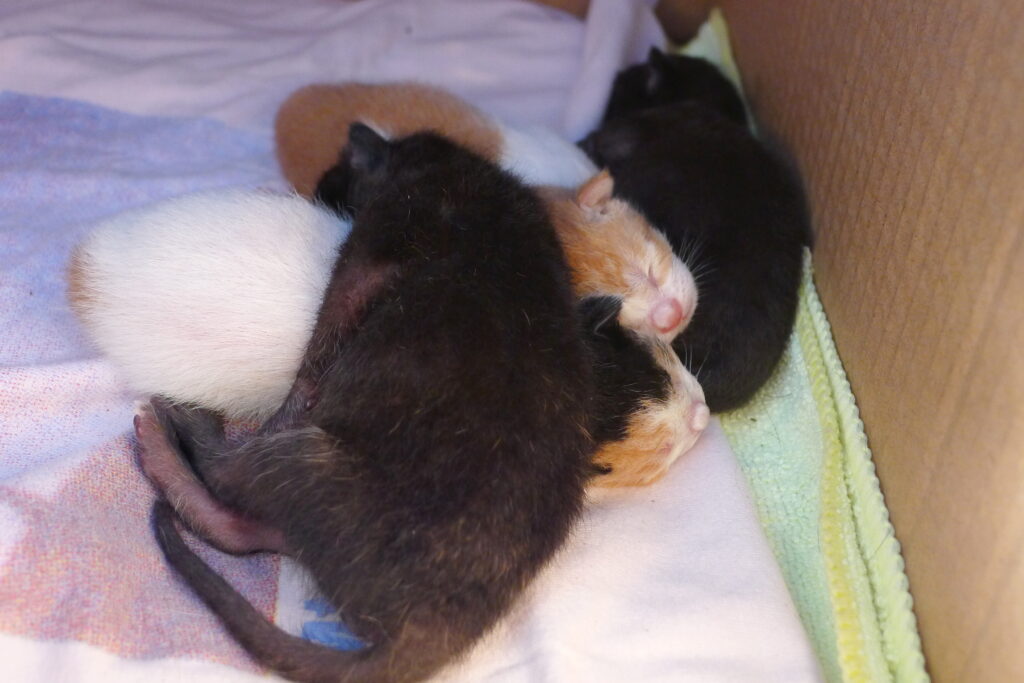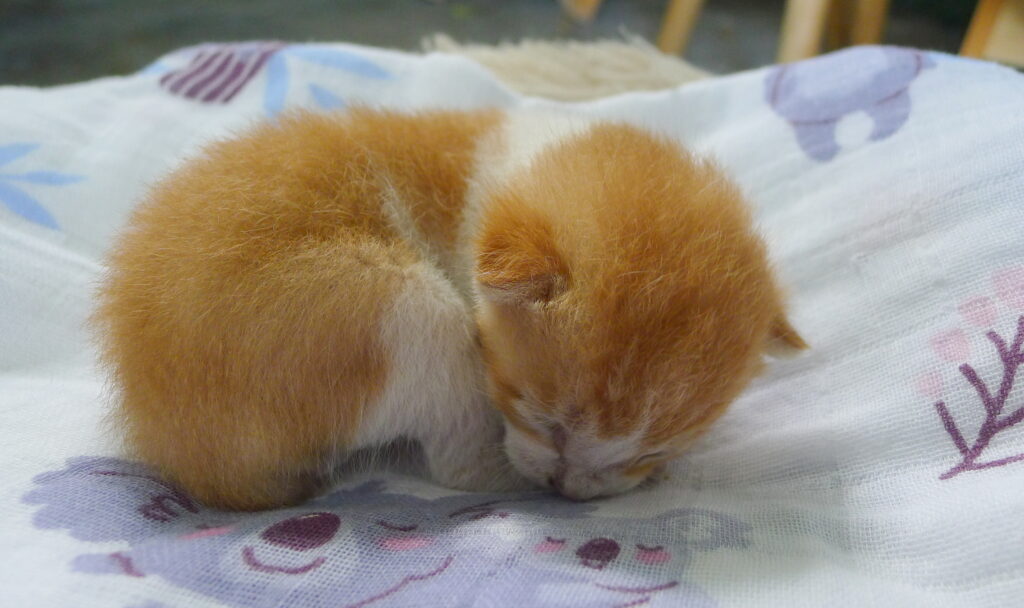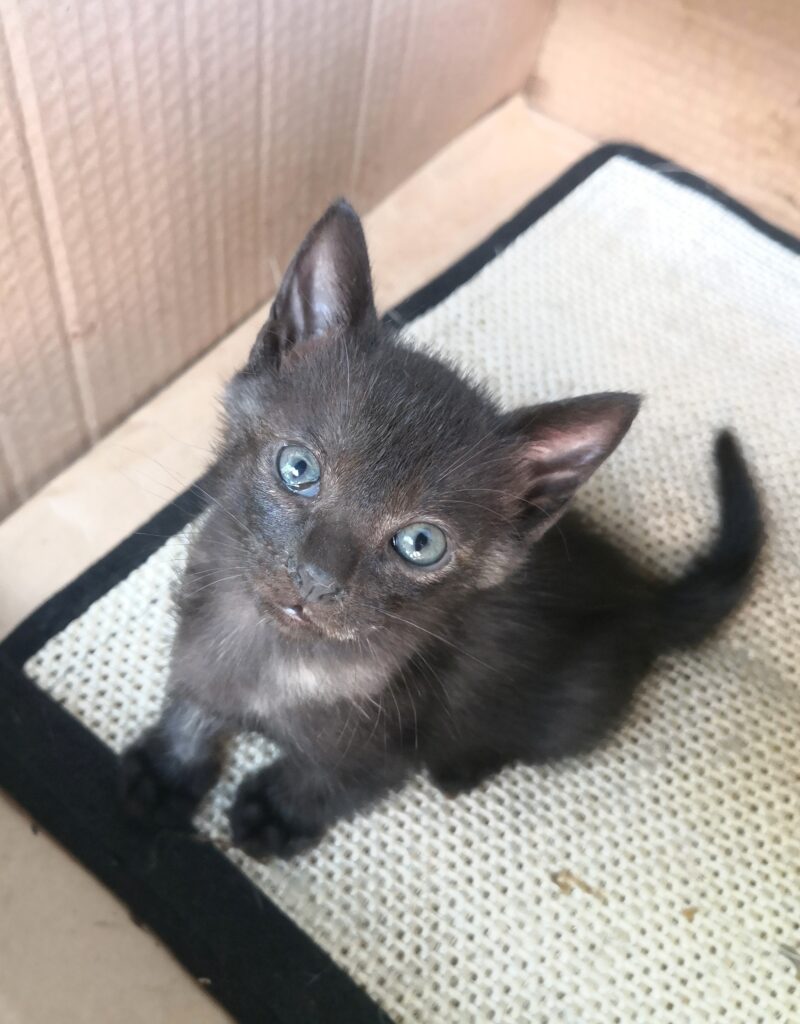 Gigi's milk started to run out at this point too; she would be out for hours but would be back in time for the kitties's milk time: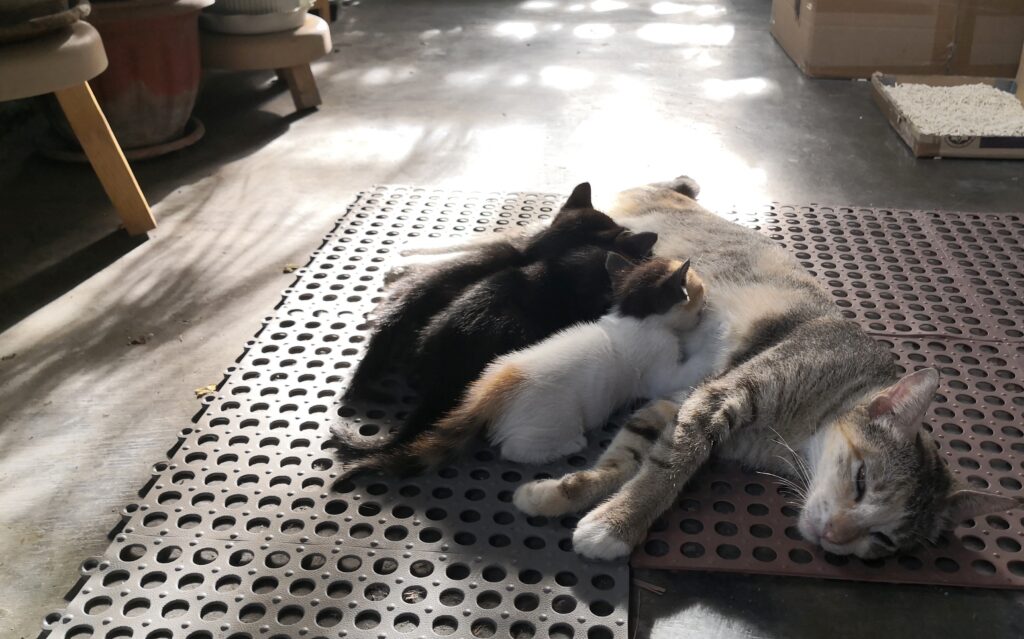 Thankfully, my good friend Honey who is also a cat lover offered to adopt all 4 kitties.  What a huge relief for us.  We were able to focus on getting Gigi into good shape (she was malnourished and infested with worms) and later on had her spayed.
Gigi is now a healthy and tamed cat, still hostile towards Catcaaat and Noodle but so, so sweet to me!   She loves following me around (even in the CR, hehe!) and is my constant work companion: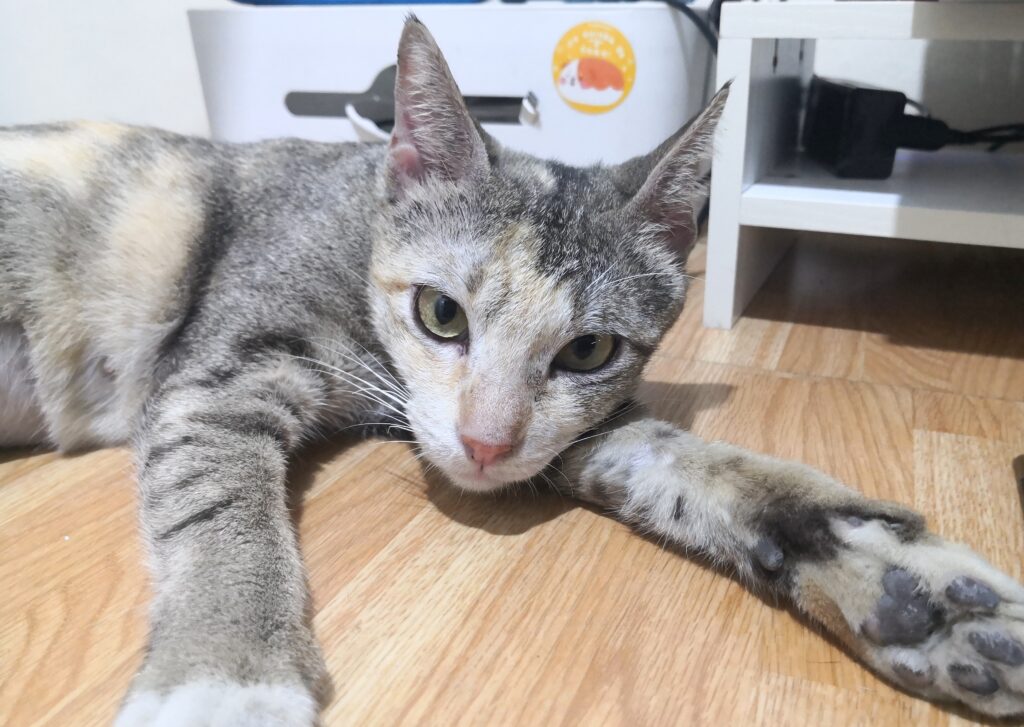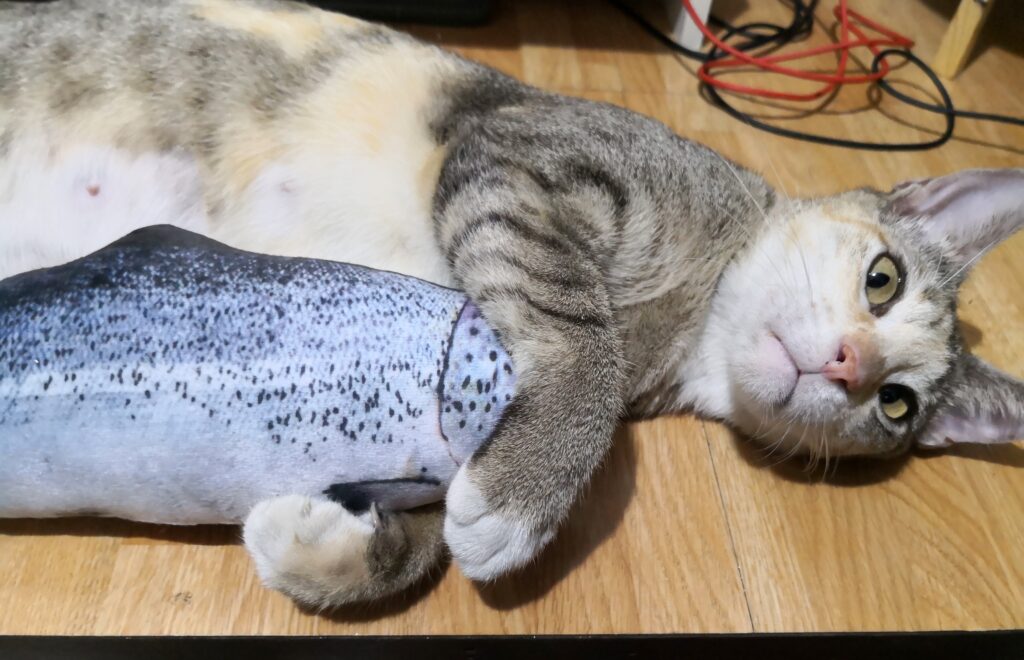 Of course, there is still Catcaaat, our first cat baby, who has since gotten bigger (hehe!).   He is also our biggest 'expense' this year, with 3 confinements for him alone!  You see, he is FIV+ and so requires stronger antibiotics and longer recuperation time every time he is wounded from cat fights.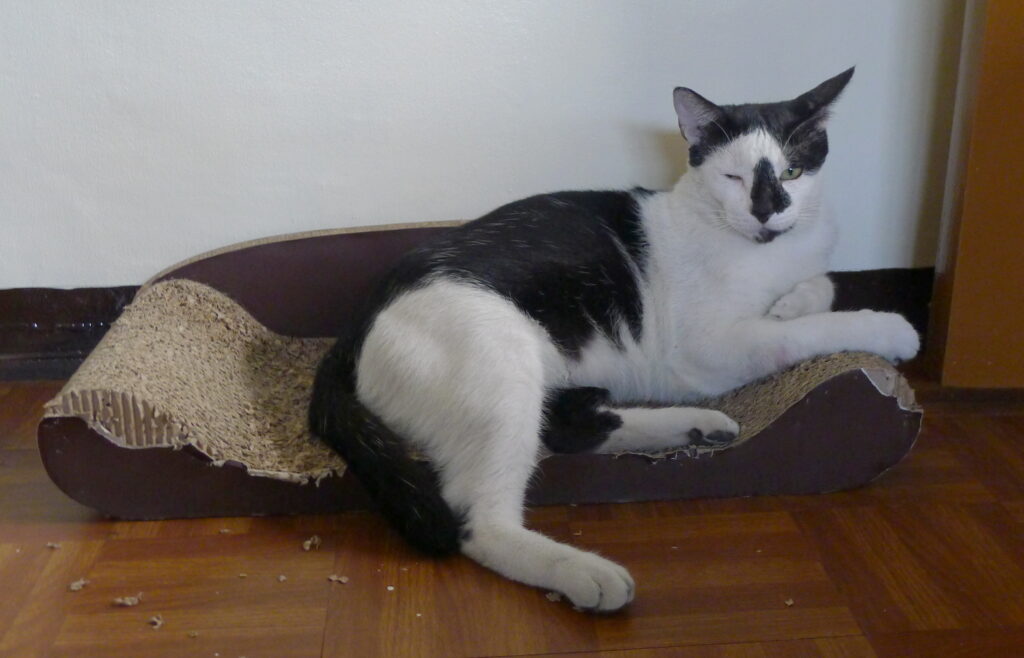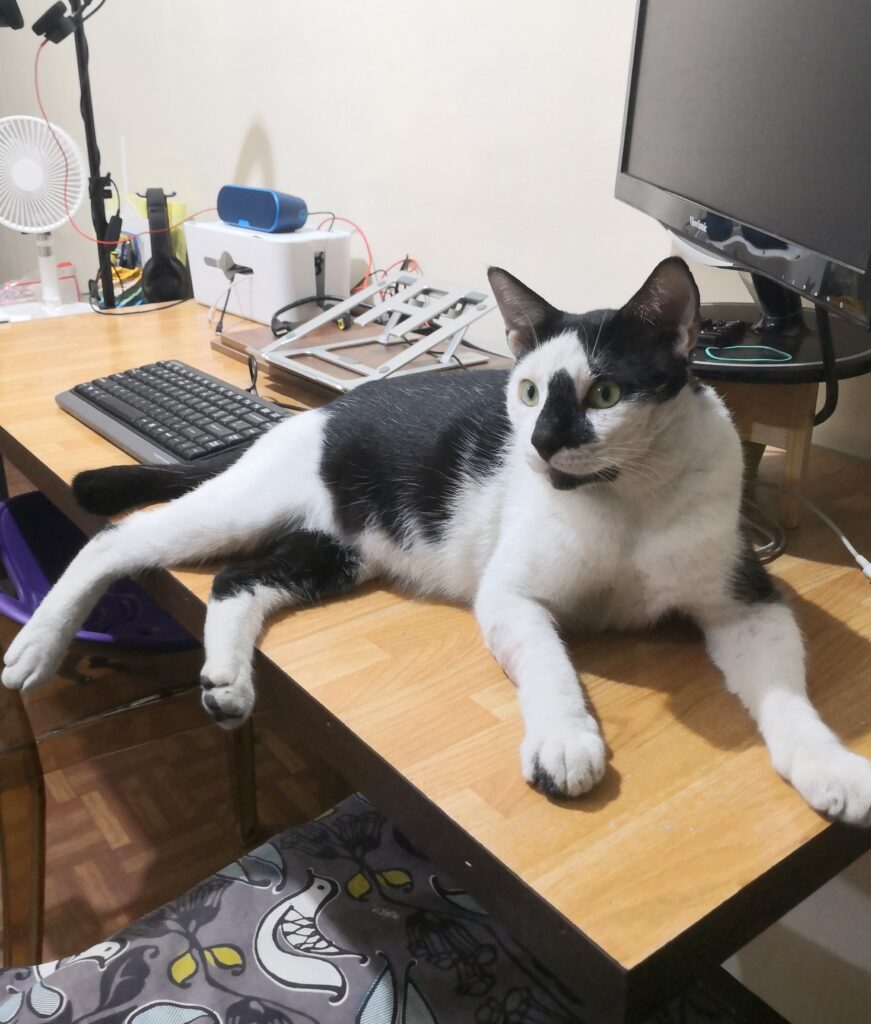 By the end of the 3rd quarter of 2021, the country has started to recover from the Covid Delta surge.  Good thing it did because I have to attend a wedding in December to stand as one of the primary sponsors #WeddingNinang of my very good friends from work.
I was able to find this beautiful Debbie Co dress online, and completed my look without going to the mall.  Even the contact lens I wore were bought via Grab Pabili, hehe!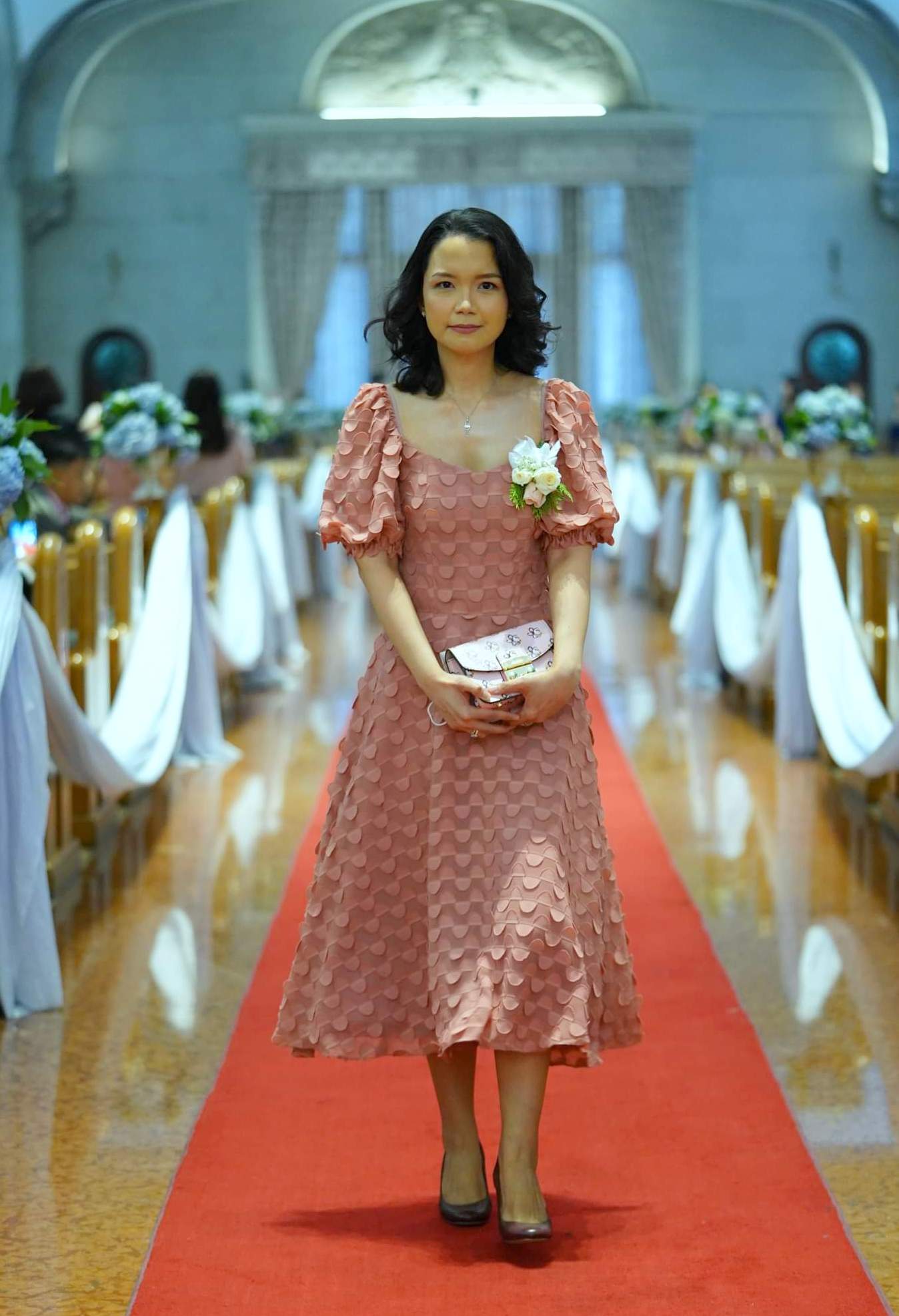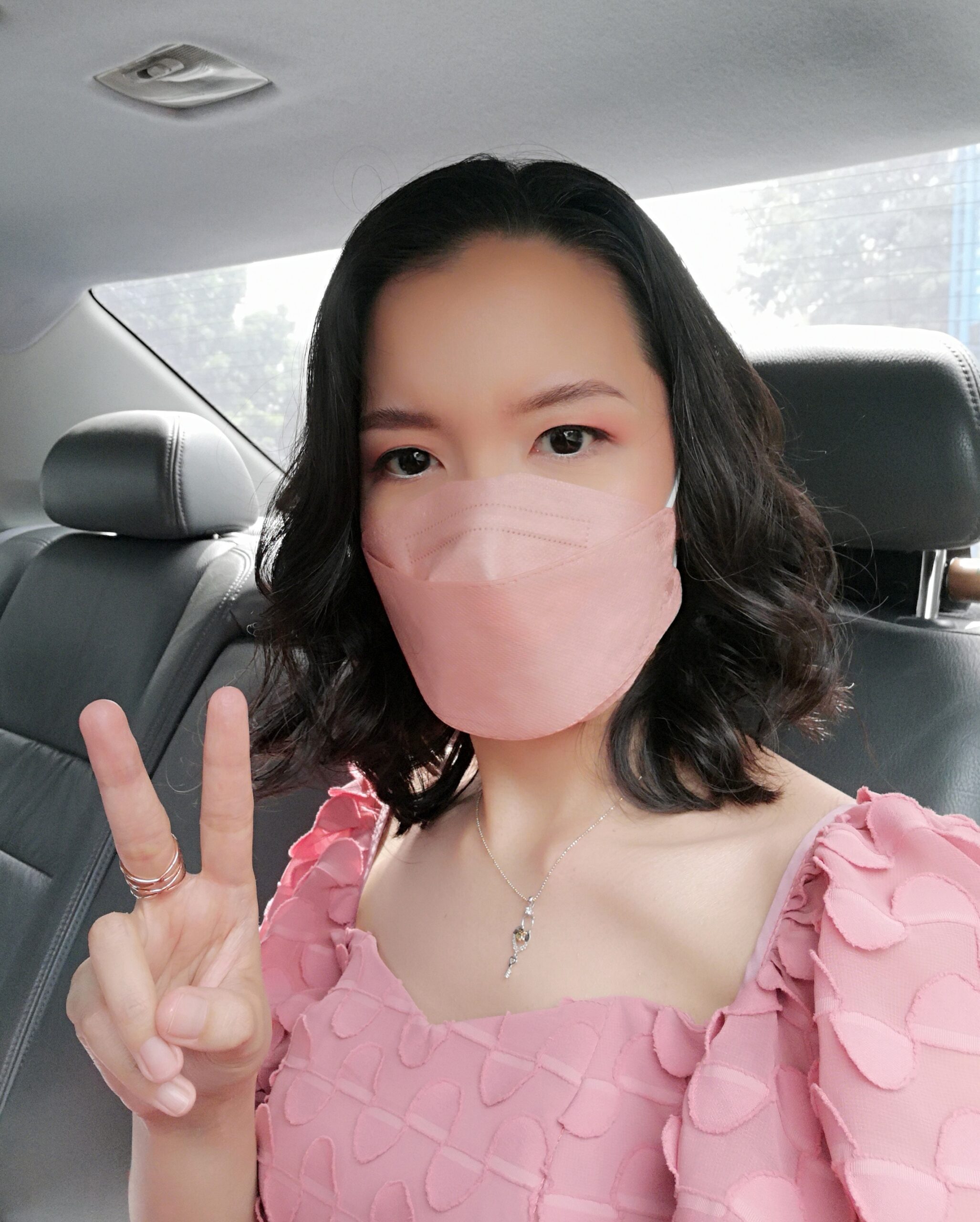 The church has strict health protocols and we were asked to take off our masks only during this processional walk, receiving of Holy Communion and quick picture taking at the end.
So imagine that: Only 1 event attended during the entire year, zero travels outside Metro Manila, zero shopping at a physical mall or grocery, and zero gatherings or meet-up with friends and family relatives.  I went out only to go to work and to doctors' appointments and other important errands like getting my booster shot yesterday. Yehey!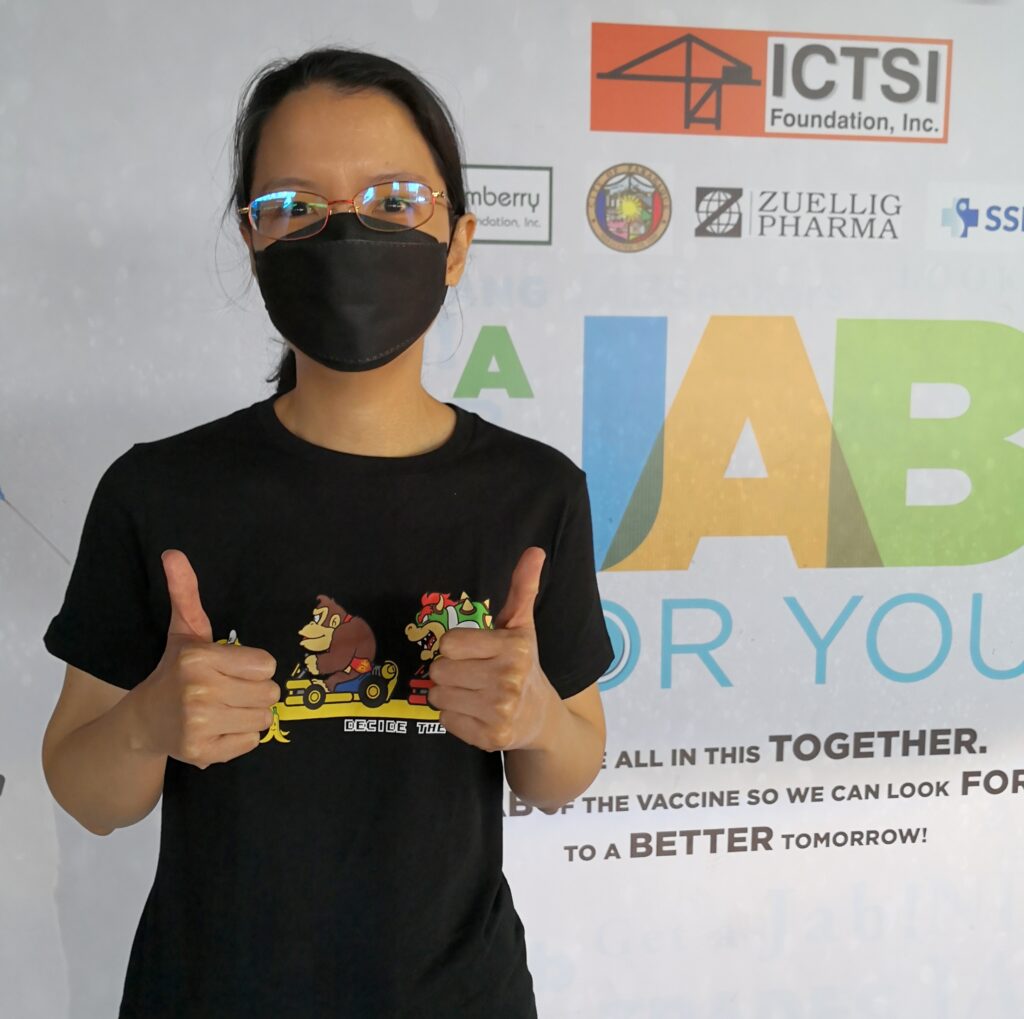 Limited to zero social interaction was definitely not what I had hoped for in 2021, but I am beyond grateful nonetheless because we survived the 2nd pandemic year at the comfort of our home, and not worrying about being in the hospital or being alone in isolation.
So thank you, 2021!
My only hope for 2022 is that the world will be a safe place again. So let us all take care of ourselves!
Cheers!