434 days have passed since the Philippines announced the #ECQ #lockdown starting March 16 last year, and here we are – still at it.  The community quarantine classifications have been modified so many times already but because I am praning, I still behave and move around as if we are still under ECQ.
One reason for adopting this pragmatic mentality is my own experience with #covid-19.  I was tested positive for #covid-19 last year, three days before we welcomed the new year 2021.  I had to isolate myself from AJ and my mommy, and I celebrated New Year's Eve in isolation.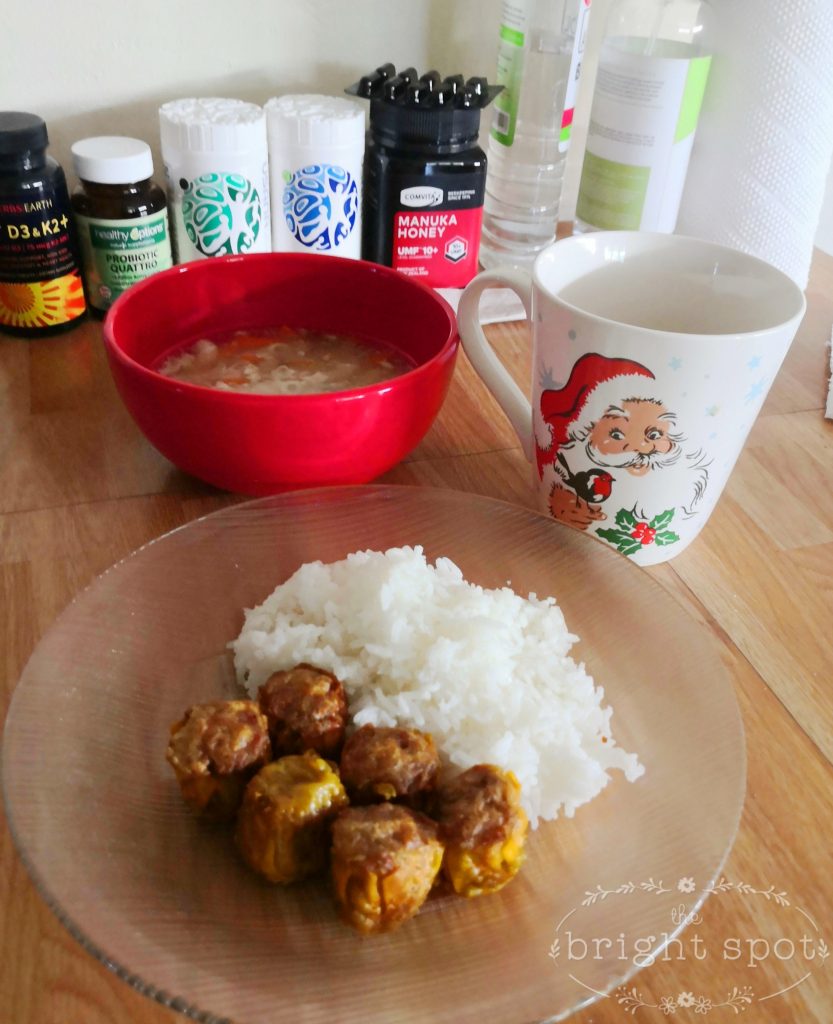 I don't know where could I've gotten the virus, but I reported in the office up to 2nd week of December and went to check on my colleagues too by going around (Big mistake. Should've stayed in my room only).  It could also be at the mall because we do grocery every other week, and last December  there were lots of people outside talaga.
Thankfully I was asymptomatic, and while I was in isolation my mommy and AJ monitored themselves for symptoms.  I took leave from work so I could rest well and boost my immune system.
This experience made me realize that we should always be prepared for the unexpected.  It's a good thing we have a spare unit here where I could isolate, and the only thing I needed to worry about was washing my clothes!  I cried on my first 2 nights because I don't know what will happen to me or if I have infected the others, but I was quick to change that mindset and focused on getting well.  I was not worried much about my mommy because I wear a face mask every time I see her.  AJ, on the other hand, tested negative so that probably meant my viral load is not significant (but was still detected in the RT-PCR test).
I must admit that my brush with #covid-19 have made me more phobic now of airconditioned public places and crowds.  Before this, I am already super OC with cleanliness and following the health protocols and after what happened to me, ayaw ko na talaga lumabas ng bahay kung maaari.  I also try not to be too caught up with work nowadays, because stress compromises our immune system and a load of vitamins will not cover up for that.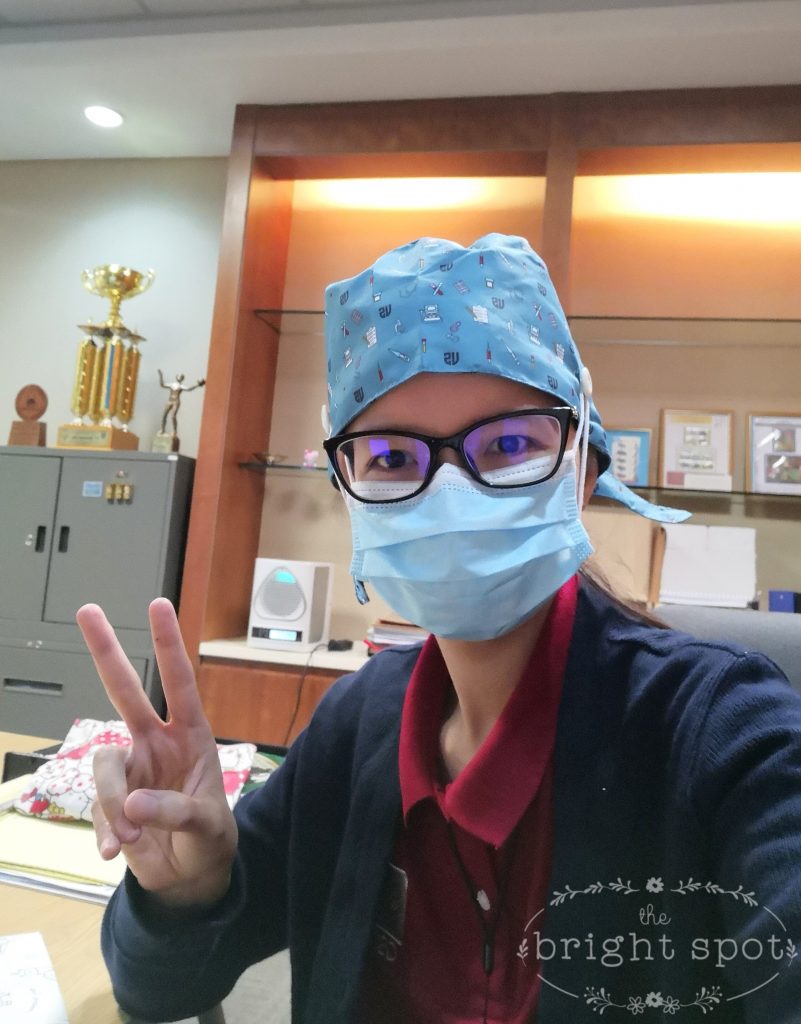 So what have changed for me since then?  This pandemic proved to be test on one's agility, resiliency and resourcefulness.  Like you, I have to unlearn some things I am used to doing before, and learn new things so I can survive not just #covid-19 but more importantly, this #NewNormal.
Here are some of the things I learned and unlearned in the past 434 days:
The convenience of cashless wallet apps like GCash and GrabPay.  Prior to the  pandemic, I don't have Gcash and I am not registered in GrabPay.  I use my credit card to pay for my Grab transpo and food deliveries. But with GrabPay, I can also send and receive money like in Gcash, and also pay bills!  Same with Gcash, which covers more billers from utilitiy companies to insurance companies.  Such convenience!  Reazlied then that I should've have shifted to contactless payment apps way, way back pa. These would've saved me a lot of time from doing the errands myself.
Embracing online shopping. I have previously written about my experience with online shopping in the time of pandemic.  After my episode with #covid-19, I decided to maximize the convenience of online shopping to include our groceries, Catcaaat's food and supplies, and even palengke items I now shop online.  Wala na akong kailangan bilhin sa labas on my own because now I can do the shopping online, or I can hire someone online to do the shopping for me.  My go-to shopper for grocery items is Metromart.   I'm so happy to find that they have expanded their partner stores to include Landmark, S&R, and Rustan's Marketplace.  Specialty shops like Daiso is also their partner, and I've done some shopping at Daiso online already – thanks to Metromart!
You should have a pulse oxymeter at home.  The pulse oxymeter is needed to monitor one's oxygen level especially if tested positive for covid.  My sister-in-law gave to us her spare pulse oxymeter when I was in isolation.  She was able to buy this from a medical supplies store in Bambang (those you can find in Shopee or Lazada are not always accurate).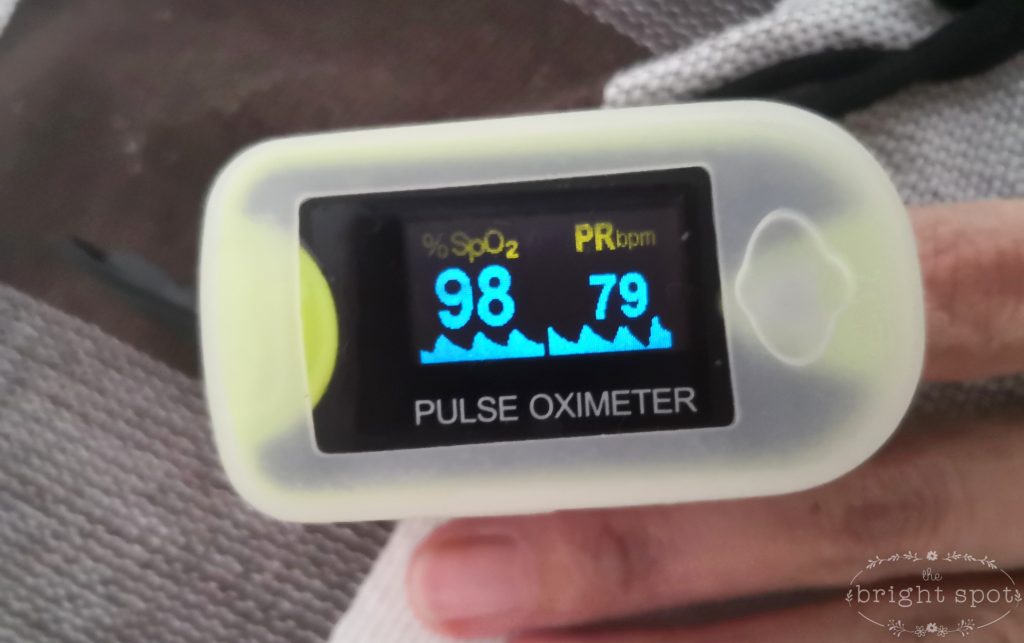 Manuka Honey is good for me (and maybe good for you, too). Also, do not skip nor scrimp on your vitamins.  When the pandemic started last year, I started drinking Manuka Honey (with warm water) once or twice a week.  When I got infected with the virus, I upped my intake of Manuka Honey which has antiviral and antibacterial properties to soothe sore throat.  I took Manuka Honey daily with my ginger lemon tea daily during my quarantine period, and I'm glad I didn't develop sore throat and other symptoms until the end of my 14-day quarantine.  As for my vitamins, I'm religiously taking vitamins (Healthy Options and Usana are my preference) and while they're a bit expensive, they proved to be the most hiyang to me.  Usana, in particular, really improved my energy level (kahit gabi na, hindi ko ramdam na super pagod ako) and it helped my constipation.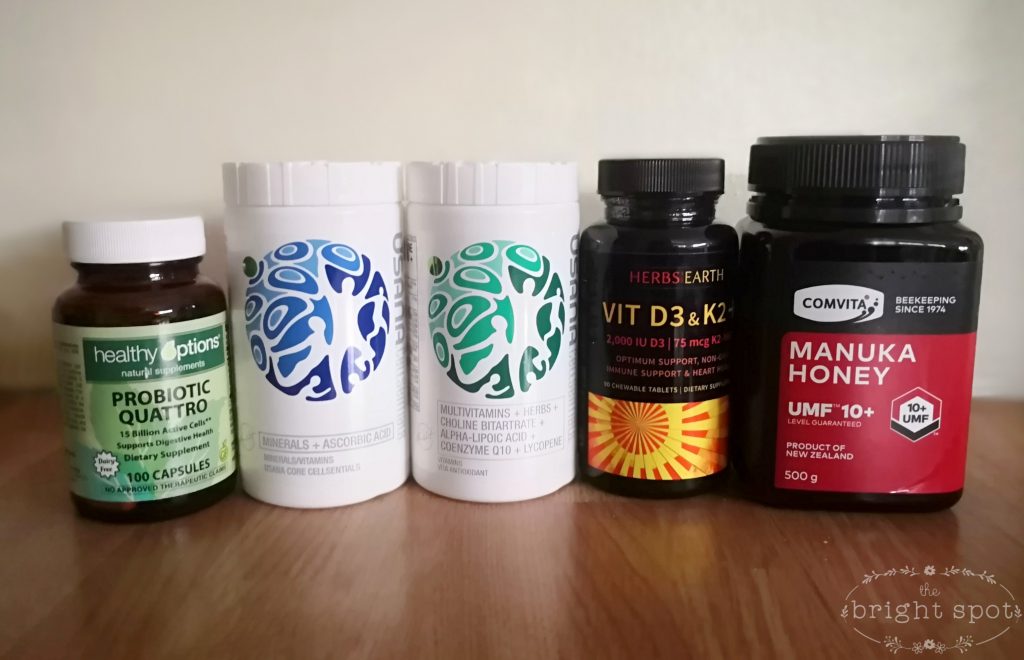 I embraced the work-from-home (WHF) set-up and developed my own workspace. At first, I had no plan of having a separate space for my WFH hours, because I have been taking home work as far as I could remember so I was thinking the transition will not be that significant or a big deal to me.  But because now I have to work longer hours at home, I started to feel different especially with working on just a small computer table and well, with lots of distraction like the TV, the sofa (sarap mag-nap in between hehe!), the pantry and the refrigerator!  So we decided to rent as well the unit next to us (which served as my isolation area) and converted it into my work space, and also as our extended storage area.  Now I have what I call my office from home na talaga, with a bigger space and which Catcaaat approves as well, hehe!  He likes to accompany me while working, but every time I'm in a zoom meeting, tutulugan na nya ako, haha!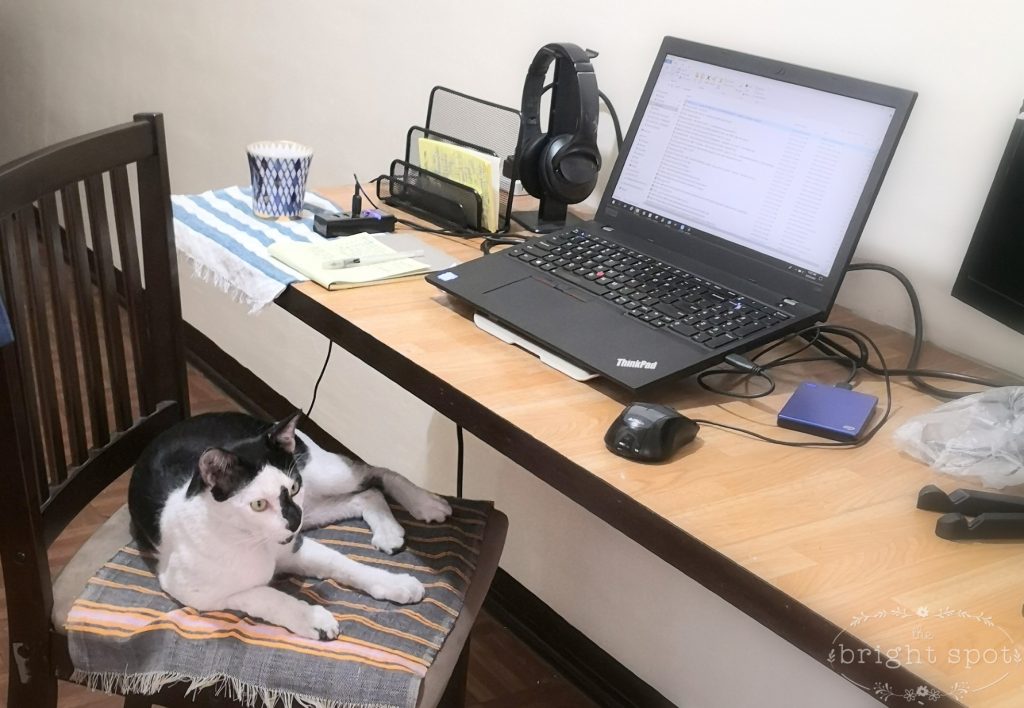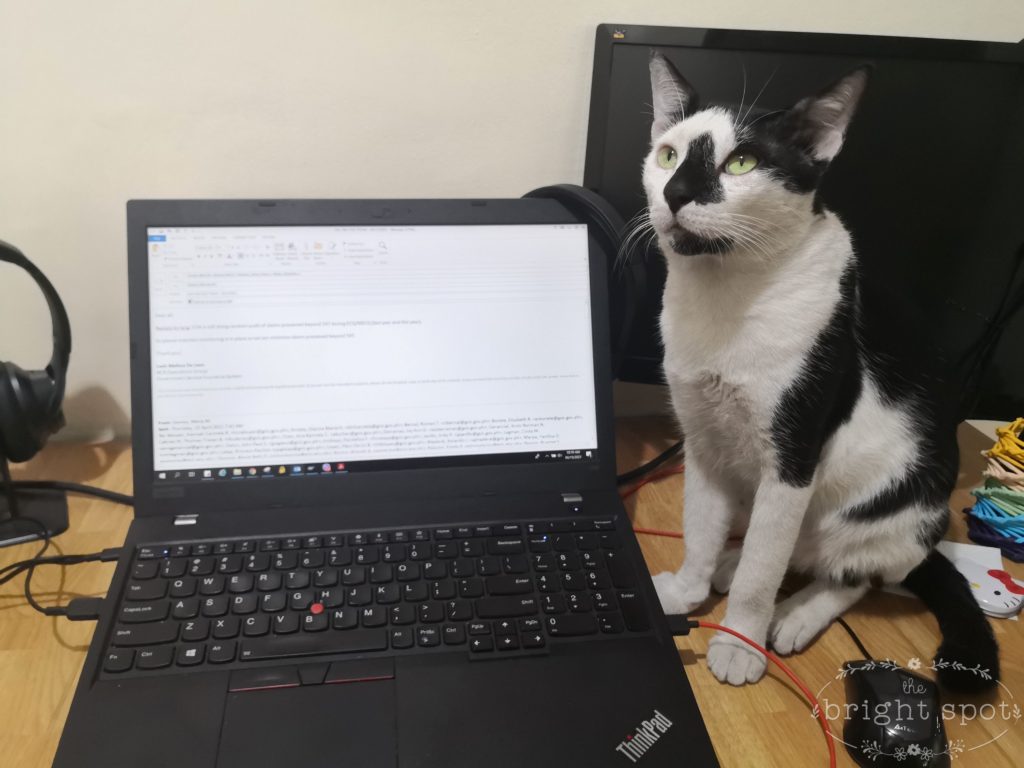 Shopping is now purposeful, not on impulse.  Because I stay mostly at home now, I don't have to shop anymore for my favorite items: bags, shoes, office and pang-gimik clothes.  And because I have more time now to organize our stuff at home, decluttering was a never-ending activity.  I could not believe of the many stuff I have collected over the years, the gifts I have kept and sale items that I bought and kept, so I did lot of editing over the course of the year.  Having an extra unit now (to serve as part-home office and part-storage unit) really helped free up space in our main apartment, so the ambiance is now lighter and more relaxed than before.   Thanks to Lazada and Shopee, I was also able to find these organizers at very affordable prices.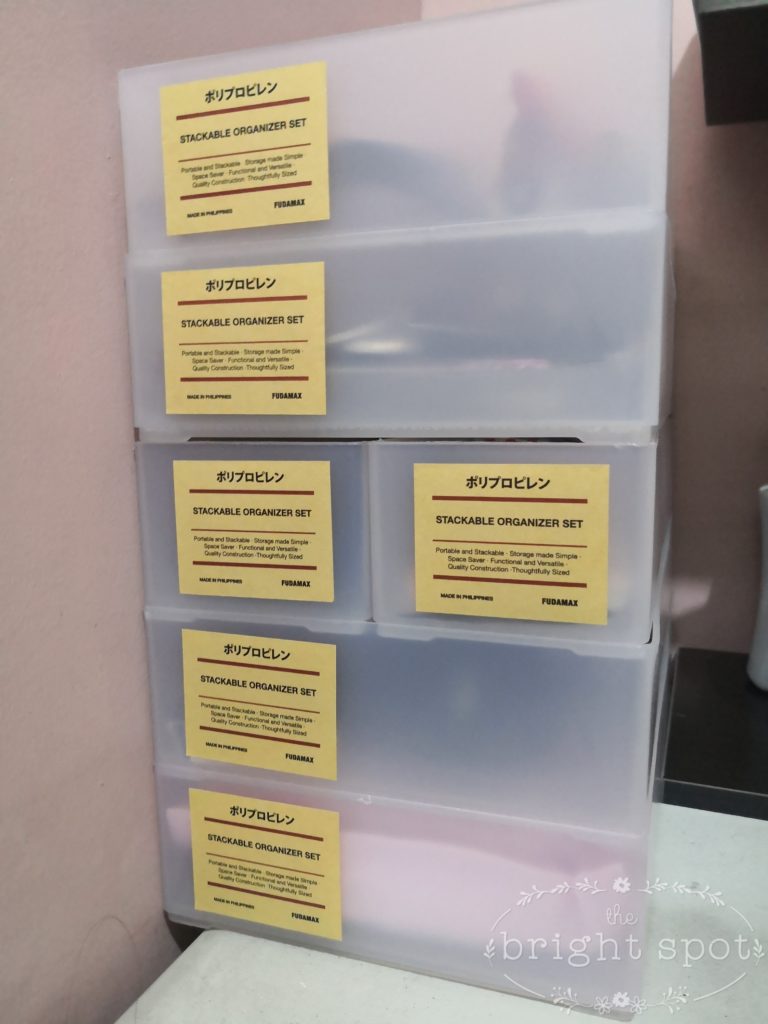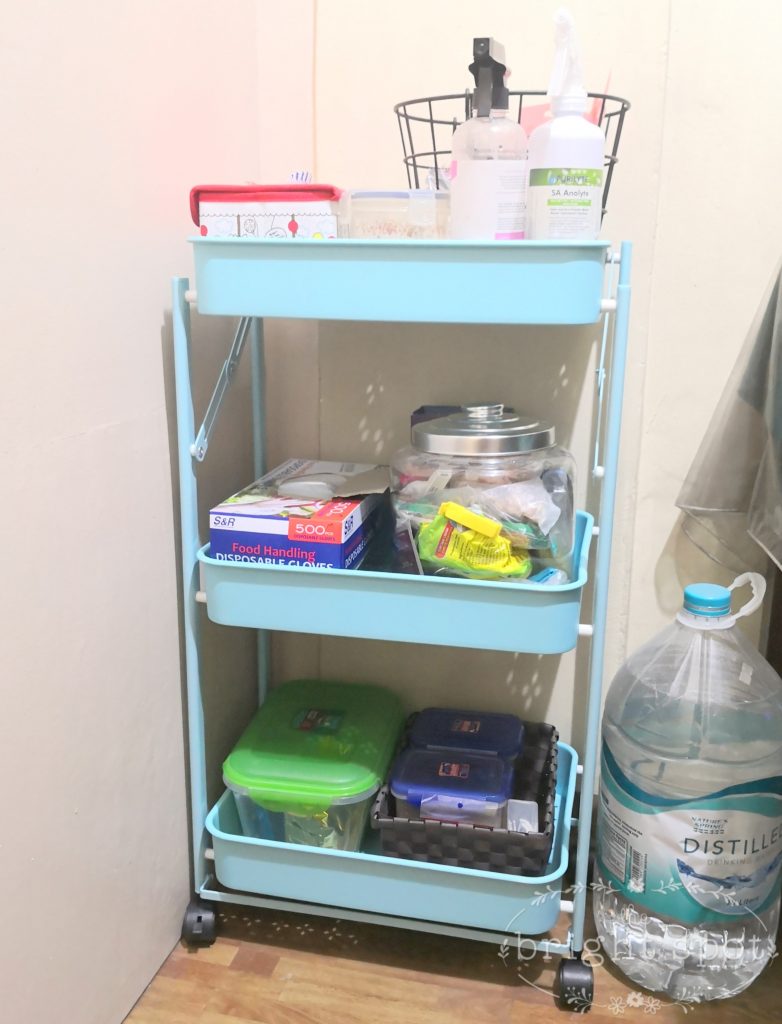 Sunday visits to Daddy.  This is the only time we go out of the house – to visit daddy's new home at the NSSH here in Makati.  And during special occasions I make sure to decorate his 'condominium' with flowers.  The church is kinda strict with the decors we place on the columbarium niche, and their no. 1 rule is no sticking of flowers or anything on it.  So sourcing for his flowers have become an 'event planning' for me, and madami-dami na din akong na-discover na options and suppliers hehe as we look for that perfect hanging flower decor for daddy's place, which is church-approved at the same time.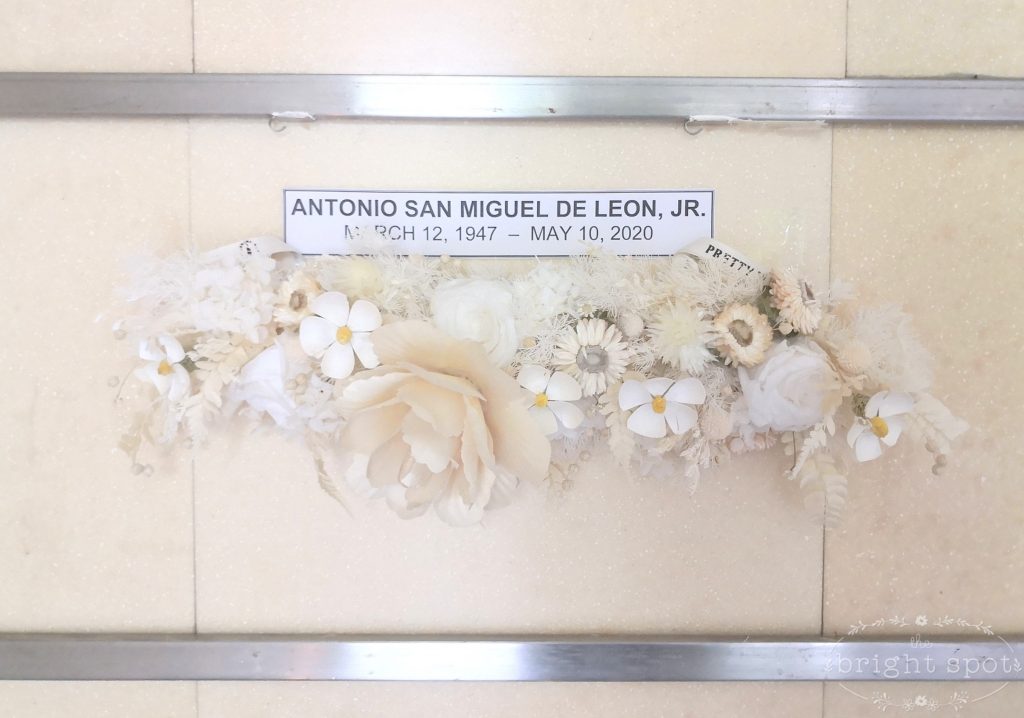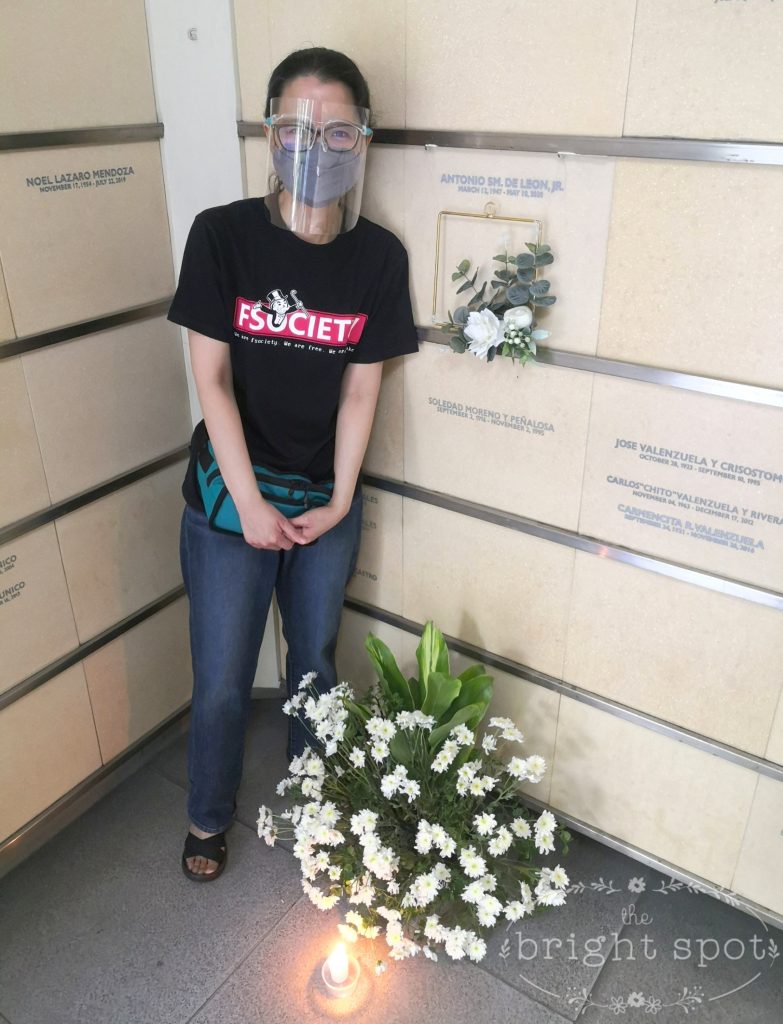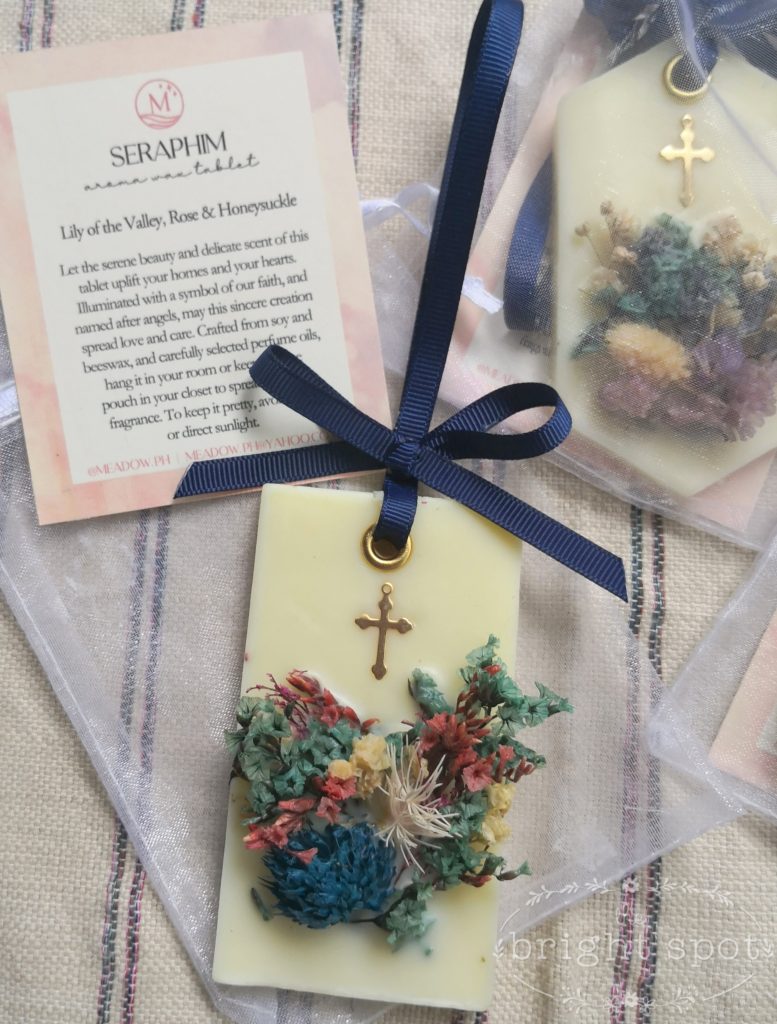 Becoming a Plantita.  Like many others who have been stuck at home for the most part of last year, I bloomed into a "plantita".  It started with me taking over daddy's plants here at our veranda.  So every morning before I start my work, I water them. And then one day I started seeing new buds on his plants and this excited me no end!  After that, I started buying new plants to add to what we already have, but it was hit-and-miss for me for some time as I was given plants already infested with bugs, while the others simply died on me.  Sayang ang pera.  Thankfully, the caretaker-gardener at NSSH was very kind to give us a few plant cuttings he has, and I planted these at home.  They strived at home (to my relief!) and now our veranda is filled with different green variety of plants.  Then early this year I rewarded myself with the plant of my dreams: the philodendron birkin which I have been crushing on since last year because of its gorgeous leaves.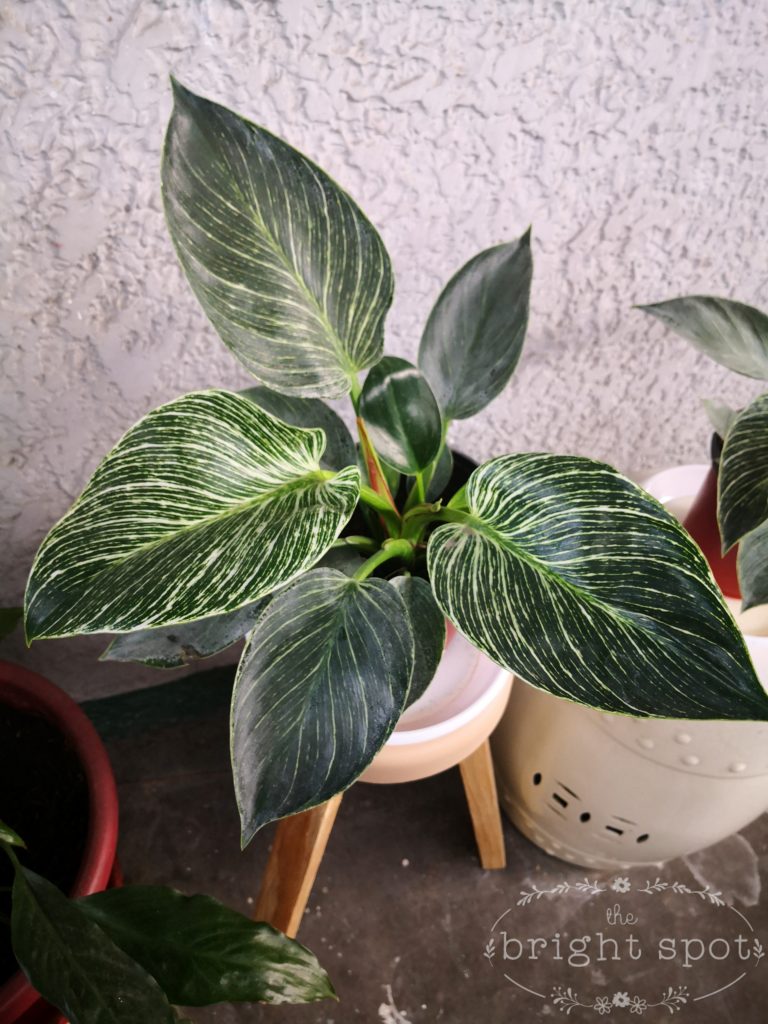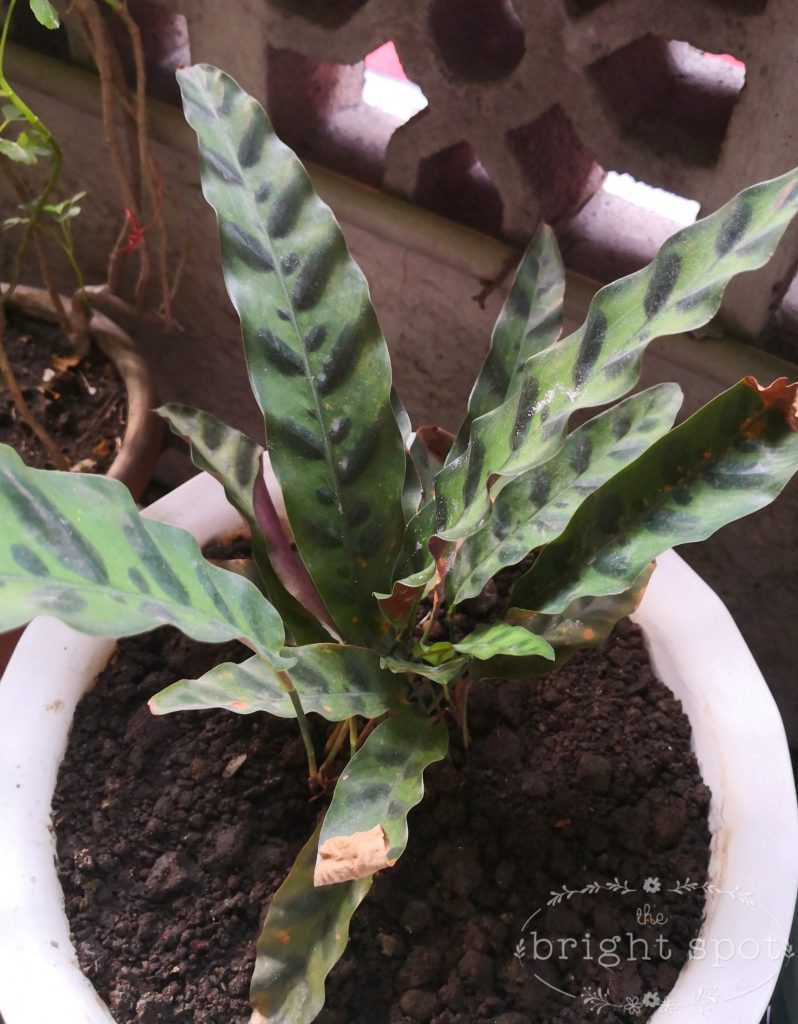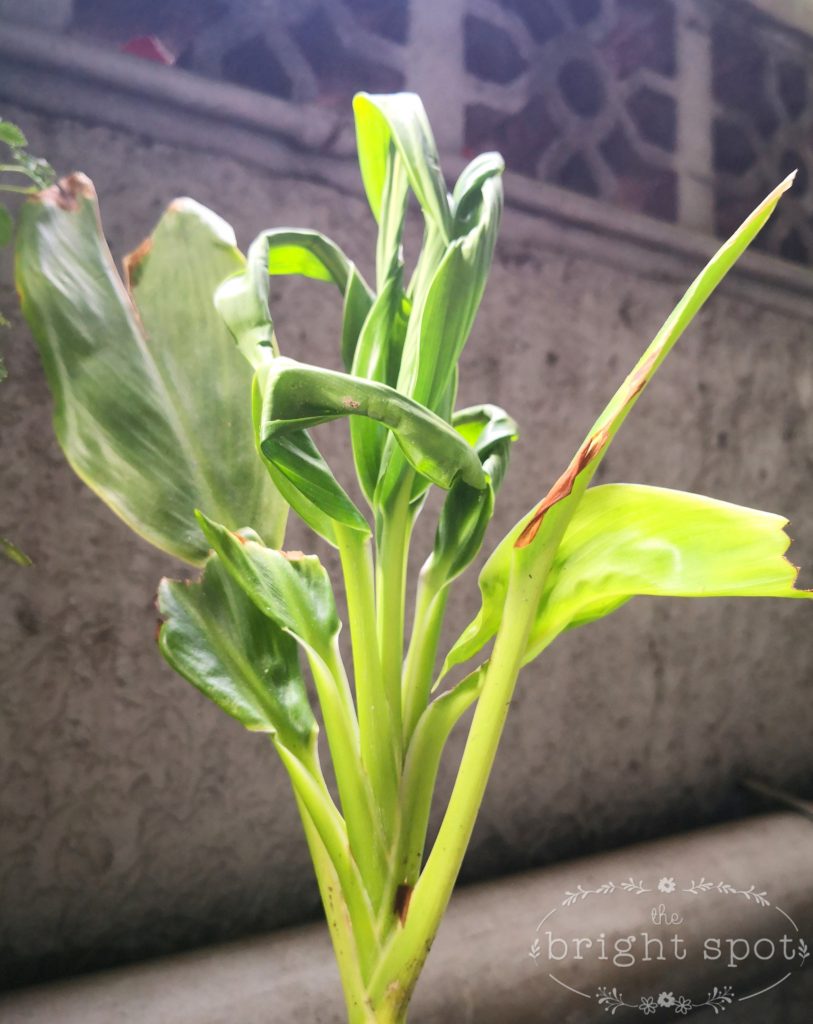 Now, my weekends are also dedicated to not just watering the plants but removing dried leaves and counting the new ones, hehe!  Our Catcaaat knows I love our plants so he has stopped eating them, too.  Thank you, Catcaaat!
Leveled up our take out food choices.  I thought working from home meant having more time to cook at home, but it's quite the opposite.  Working from home meant your work has access to you 24/7.  I experienced a different kind of work burn-out last year as physical meetings and coordination with work colleagues have been replaced by online meetings, and because internet connectivity is still a challenge to some of us, our work discussions happen mostly in emails now. Anyway, having to spend more time at work (than before, pre-pandemic) meant for me not having the time to plan, prepare and cook our meals at home.  So thank God for restaurants and trained chefs for introducing take-out meals from their restaurants or planned lunch packs for the week.  My favorite is @NikoCina, whose weekly lunch menu are always exciting (he does a mix of Filipino and Asian cuisine), with really generous portions and the flavors are always on-point.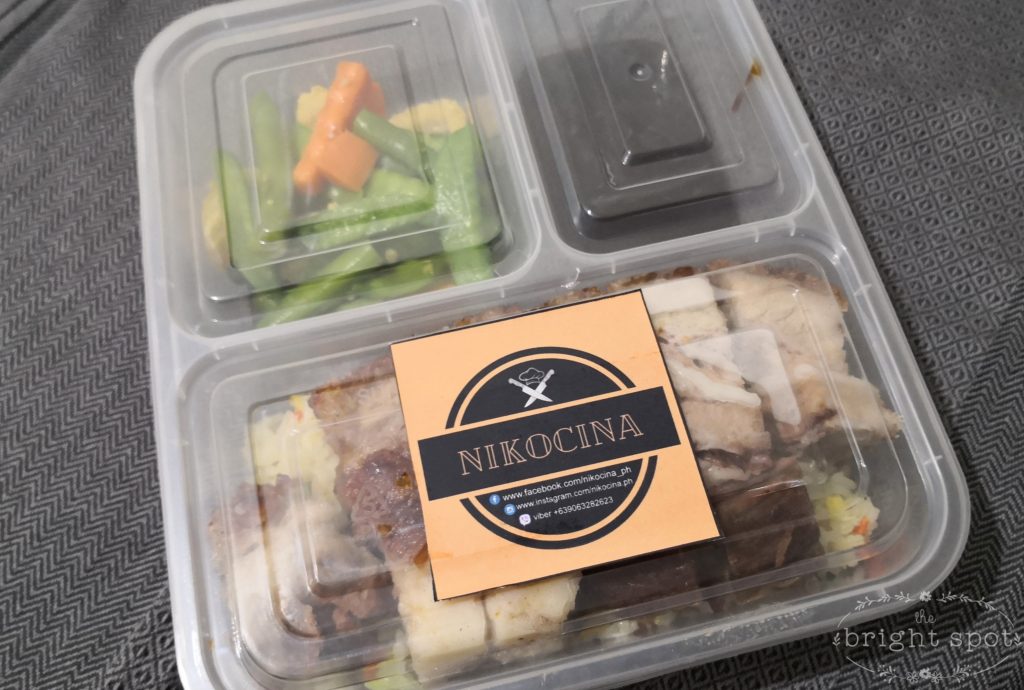 You should try his Dinakdakan, Chicken Mushroom Salpicao, Chicken Masala, Kimchi Rice and Bulgogi, among others.  Babalik-balikan talaga.  His Italian Lasagna is also a must-try; one of the best I've tasted.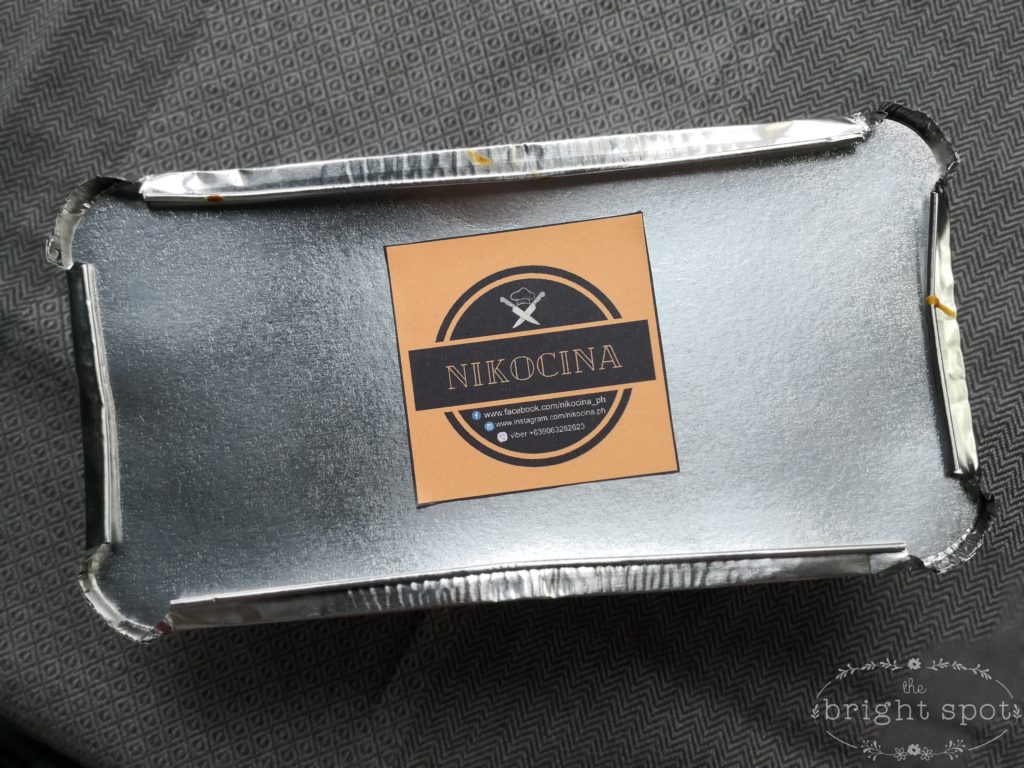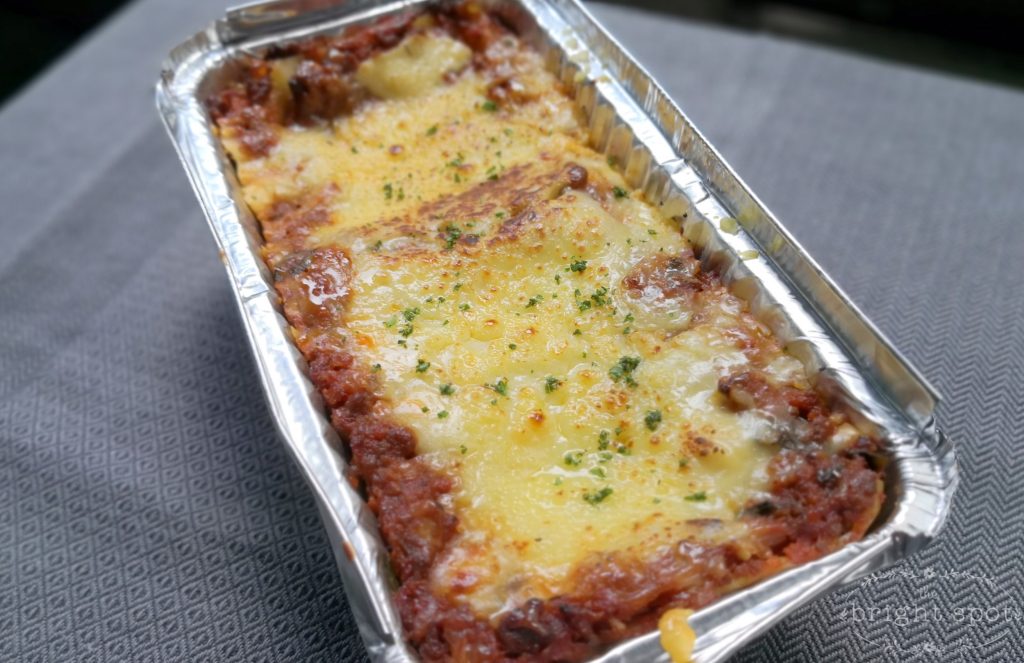 Another favorite of mine is the kakaibang Tofu Sisig and Japchae from Uncle Jeff's Kitchen.  Kahit nasa Cavite pa ito, inoorder ko talaga.  It's so worth it!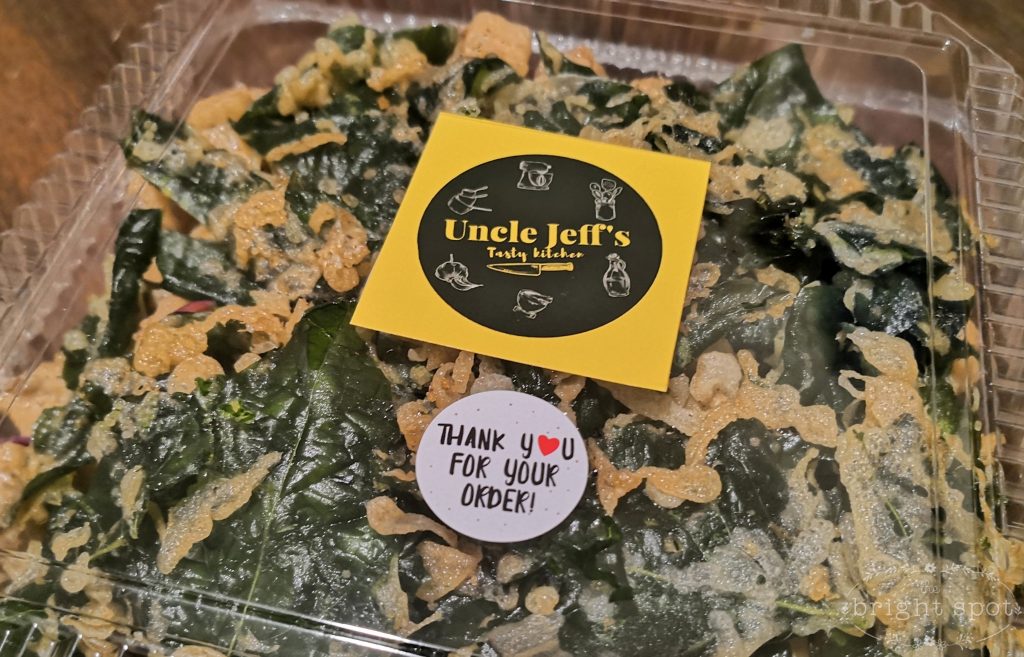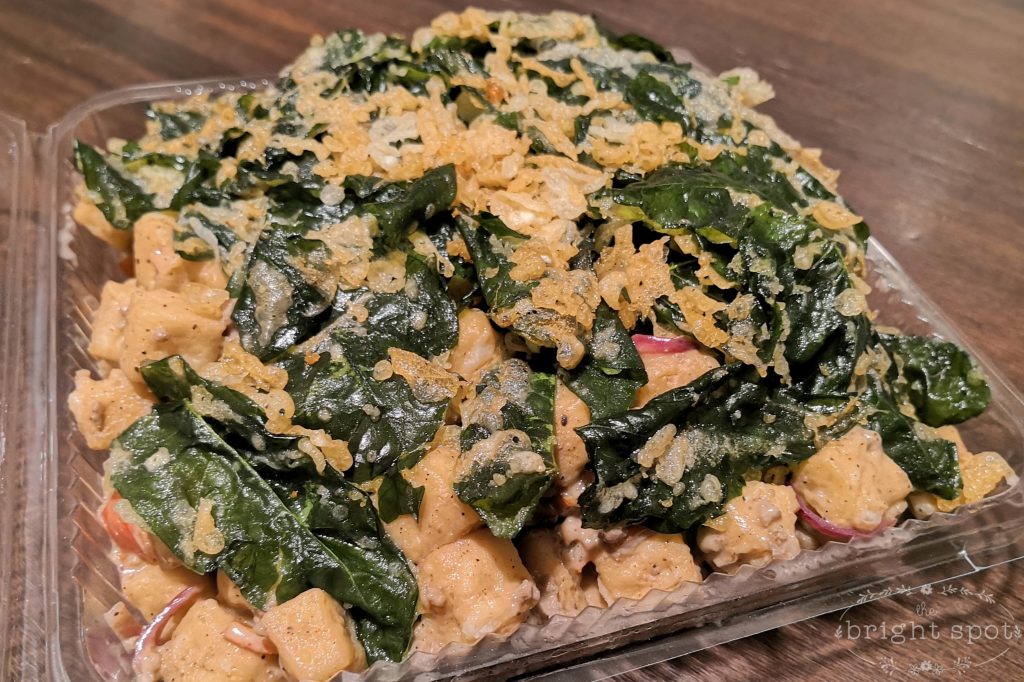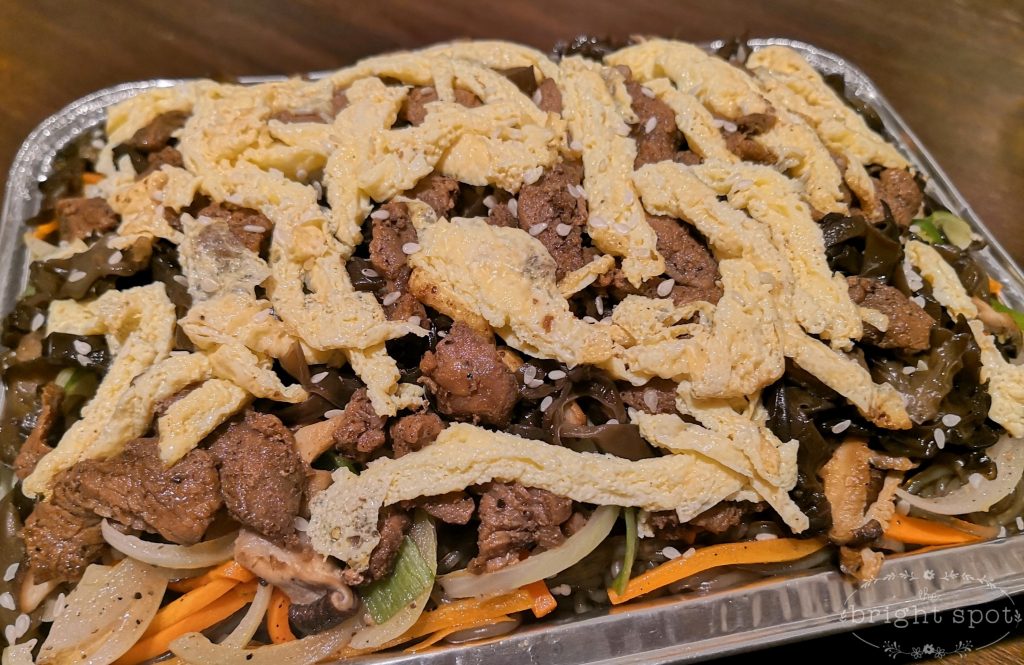 For authentic Japanese bento boxes, we order from Kimono Ken and Ikomai Street.  The latter serves duck so when I want a rewarding weekend meal I order this.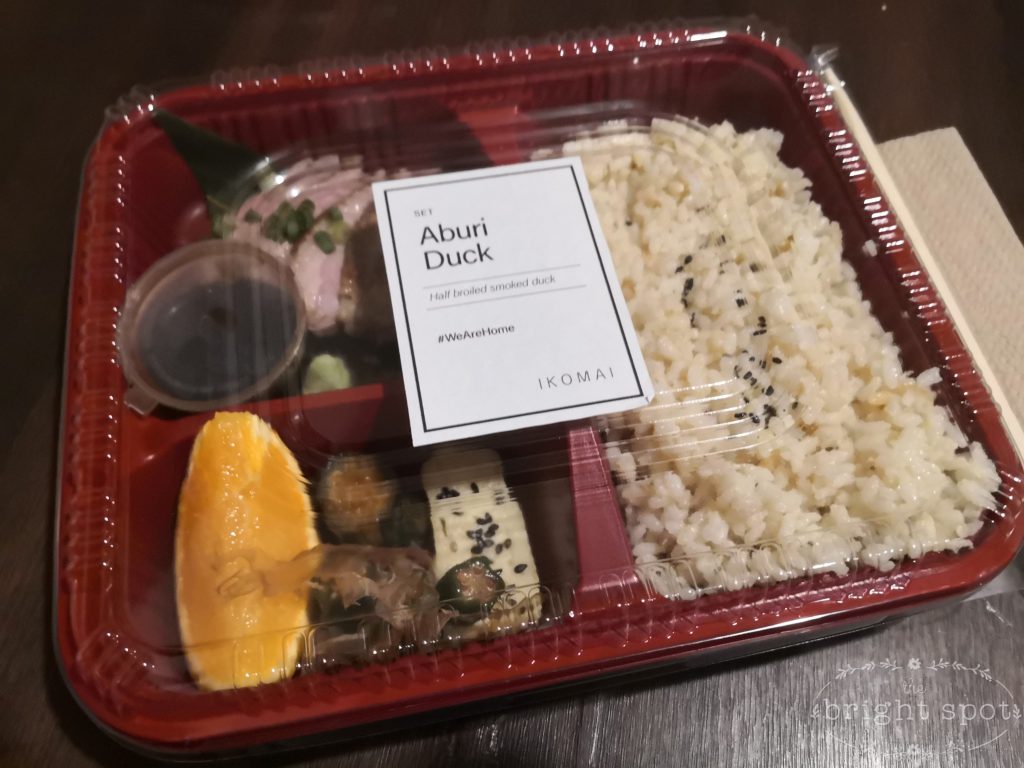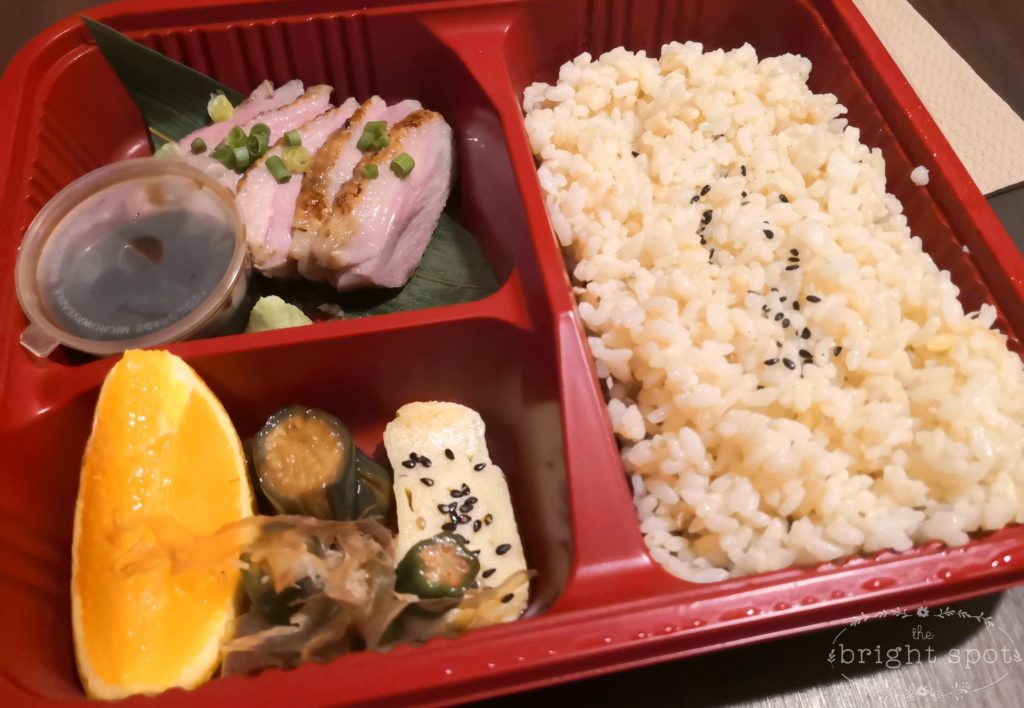 If craving for a festive meal or there's a special occasion to celebrate, we treat ourselves to this really crispy, mouth watering Spanish Porchetta from Calle Nakpil.  It's very flavorful and generous and smells so, so good!  You can choose to order this with the Spanish Paella Rice for a complete meal experience.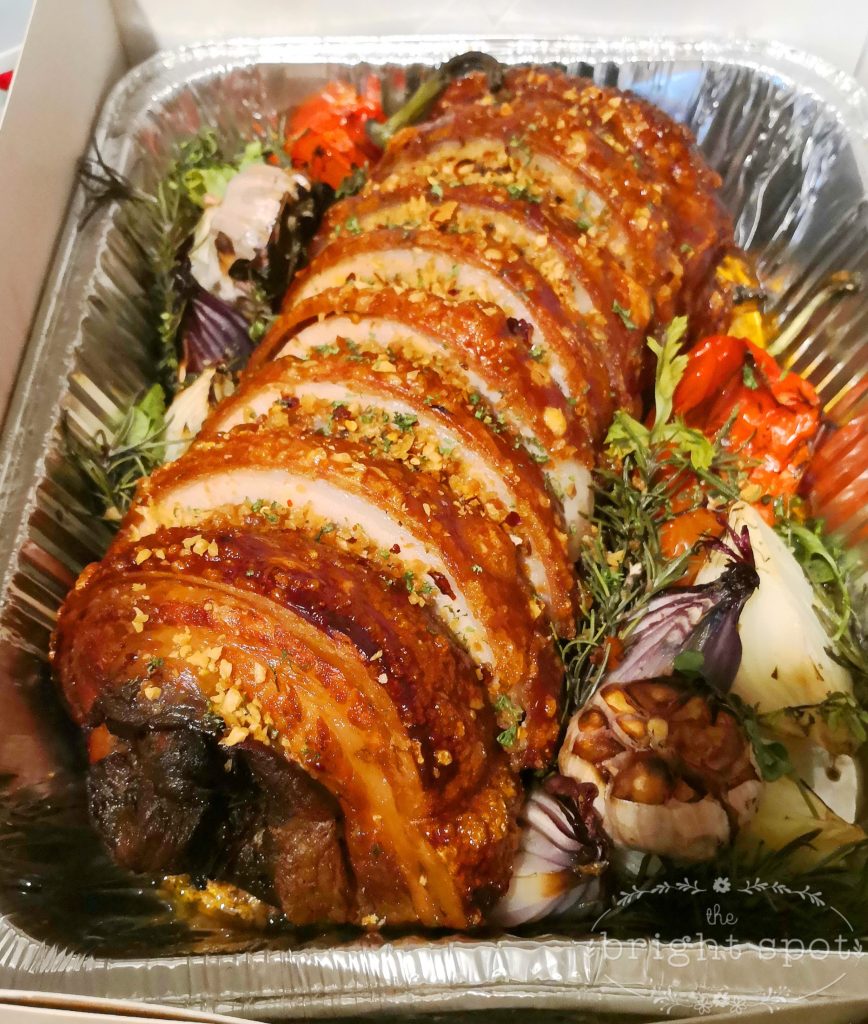 So many birthdays and other occasions have come by, which we celebrated at home, where else?  Of course, hindi mawawala ang cake. That's how we discovered Pasteleria Manila and Ms. D's Carrot Cakes.  If you love Estrel's caramel cakes, then you will love Pasteleria Manila's even more.  Ms. D's carrot cake, on the other hand, is moist and flavorful.  Both these bakers make wonderful personalized cakes at a very small cost.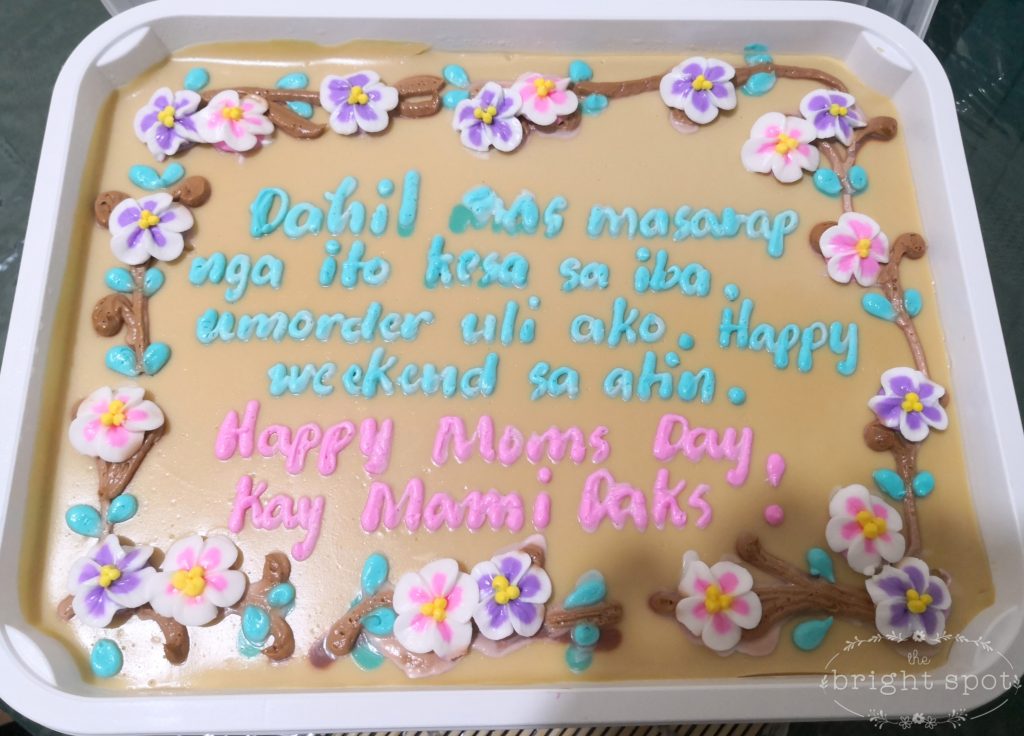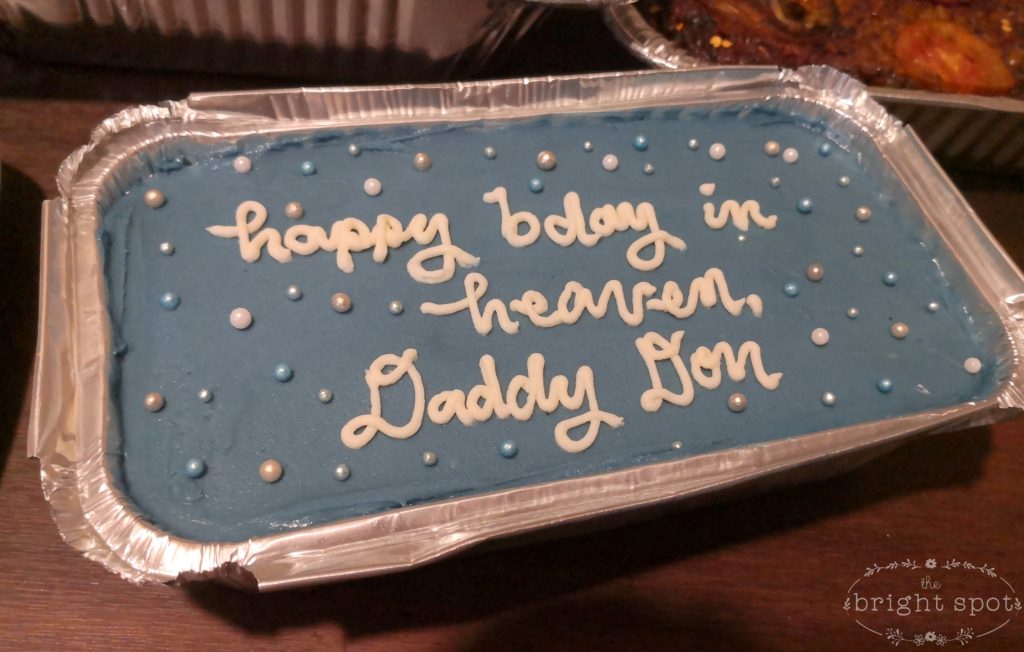 So that's #MyNewNormal.  Parang it's all about work, online shopping, tending to plants and eating in lang ano?  Hehe!
What's yours? How are you all doing and what have become your daily grind after March last year?
#StaySafeandHealthyAlways