You all know that I collect south sea pearls but set in earrings and rings.  Many times I've been tempted to buy a necklace but I am not a necklace person, and will probably wear it on special occasions only so I thought it might not be a good investment.
But this year saw me attending formal events for work, and there are weddings to attend as well.  Also, we have transitioned to full work week this month and it was back to wearing our regular uniforms.   A single strand pearl necklace would make my pre-pandemic uniform look crisp and new again, I figured, plus it is a really beautiful accessory to pair with any blouse.
So when I was asked to go to Davao City last week for work, I took this opportunity to scout for south sea pearl necklace that suits my budget. My office colleague recommended Hafilan's Gift Shop (0917-6323470) at Poblacion Market Central.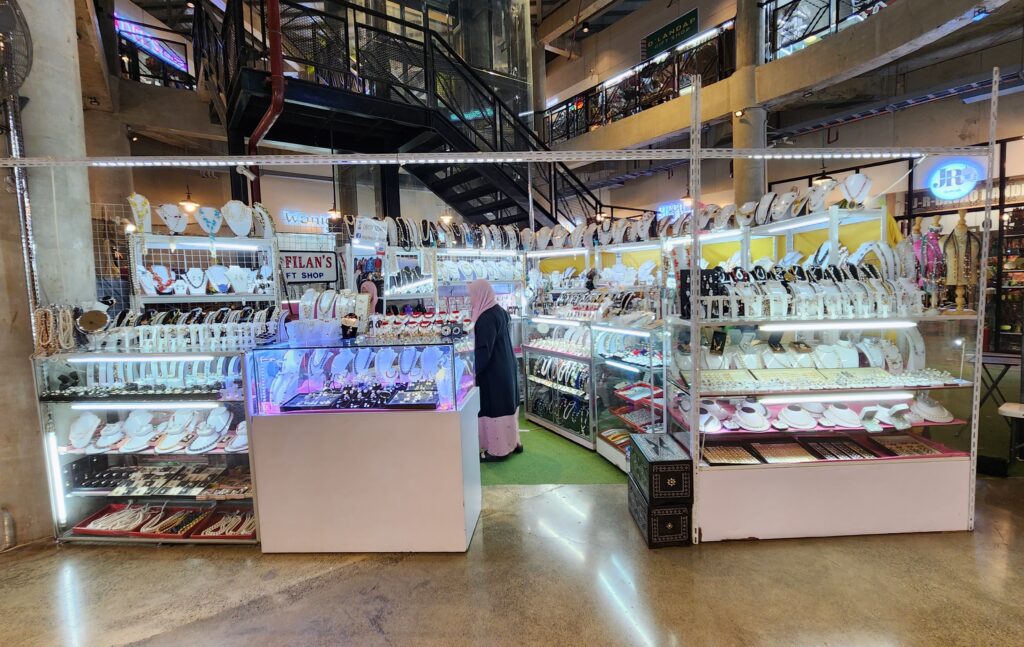 My choice of necklace was single strand, graduated pearls in off-white color with sizes ranging from 9mm to 12mm.  My budget was 25k, which I know was not enough to get me perfect south sea pearls.  I looked at so many necklaces I thought I'll go home empty handed. Then I was shown this necklace (not on display) with perfect round pearls and very good luster, and from afar it was so good-looking and perfect talaga.
But when I inspected it up close, I finally saw the dents and fish bites.  Still, I couldn't let go of this one because of the pearl shapes and superior luster.  So I asked for the price and it was not cheap!  The thick nacre layer was the selling point of this necklace but after some haggling, it was right on the budget na, hehe!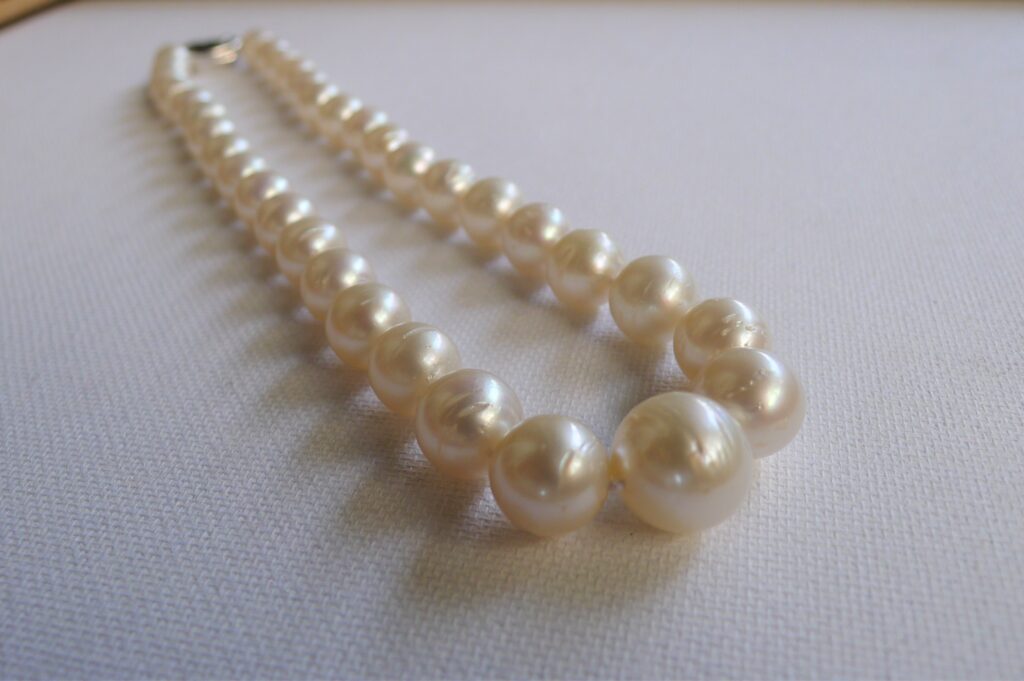 When I got back to Manila I pulled out my white baby south sea pearls and imagine my happy surprise when I saw that the color and sizes matched.  Whee!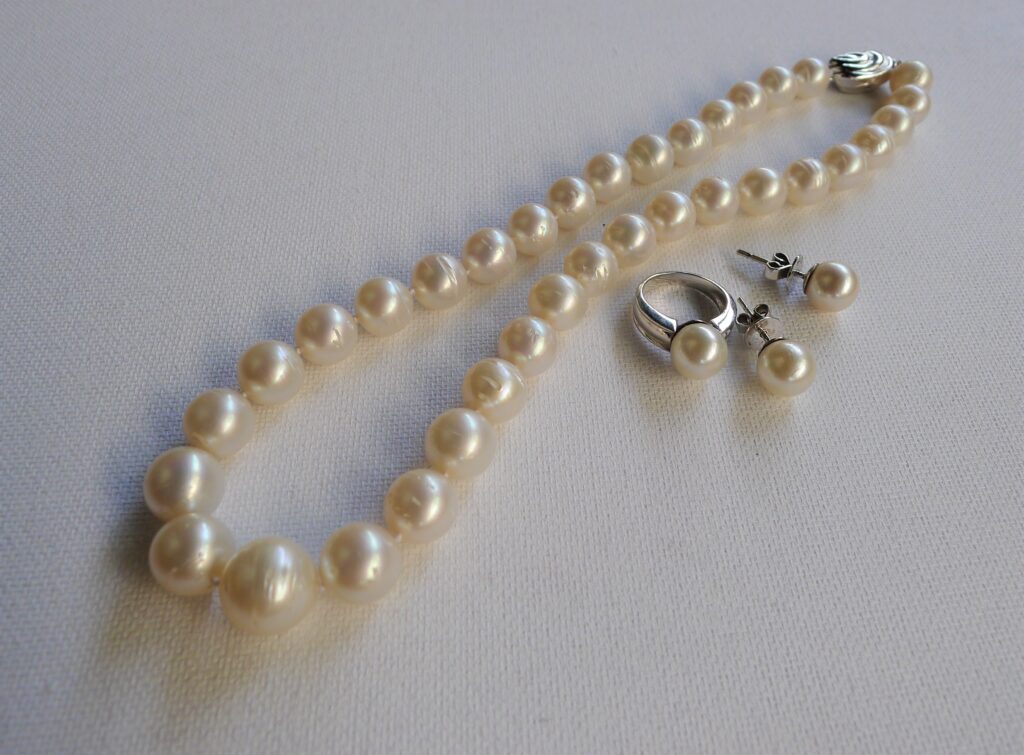 Here's the necklace, earrings and ring on my hand.  Look at the light reflection for the luster test.  Not hazy and not dull.  The nacre layer of the pearls is thick, and for me that is enough to compensate for the fish bites and dents.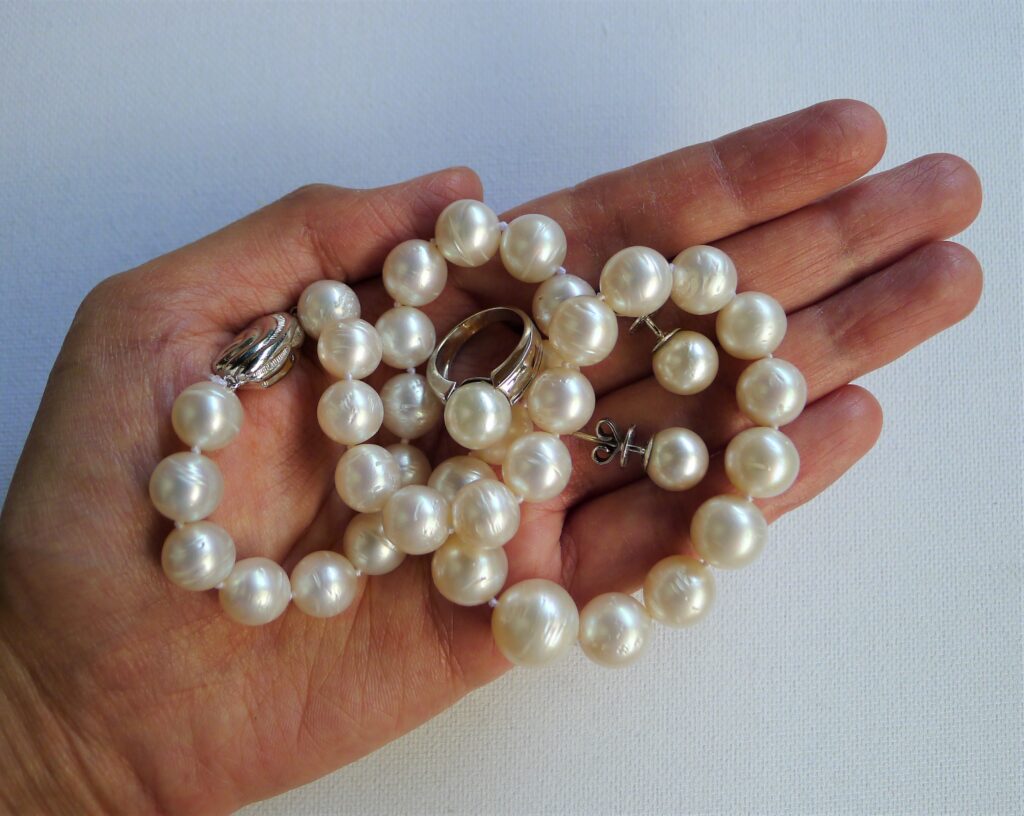 The largest center pearl is 13mm, which was more than what I bargained for.
I am very happy with my pearl necklace, and it was indeed worth the long wait (and think)!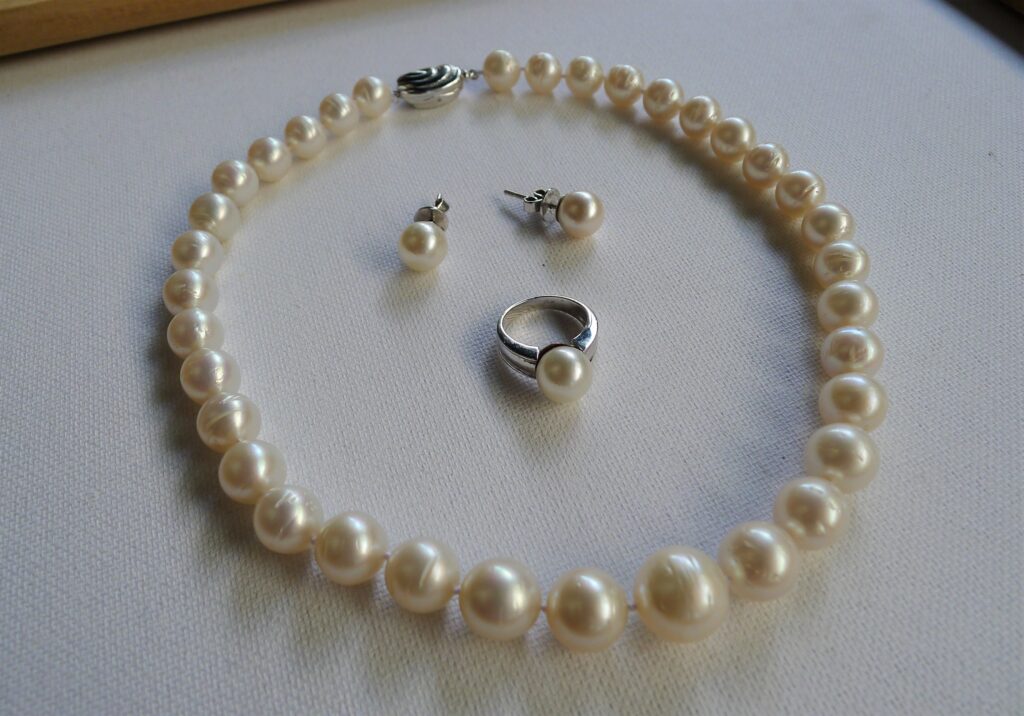 I will update this post once I have a good photo of me wearing the necklace   =)
'Till then, and thank you for dropping by!