There's a different kind of excitement when I rode the airplane again last August, for a weekend trip to Cebu to visit my brother and his family.
I'm glad that Philippine Airlines (PAL) offered a "neighbor-free" seat for less than Php500 (per one-way trip); giving me an added peace of mind for my first plane ride after the pandemic.   I also opted for an early morning flight so there's less passengers and my flight departed on time.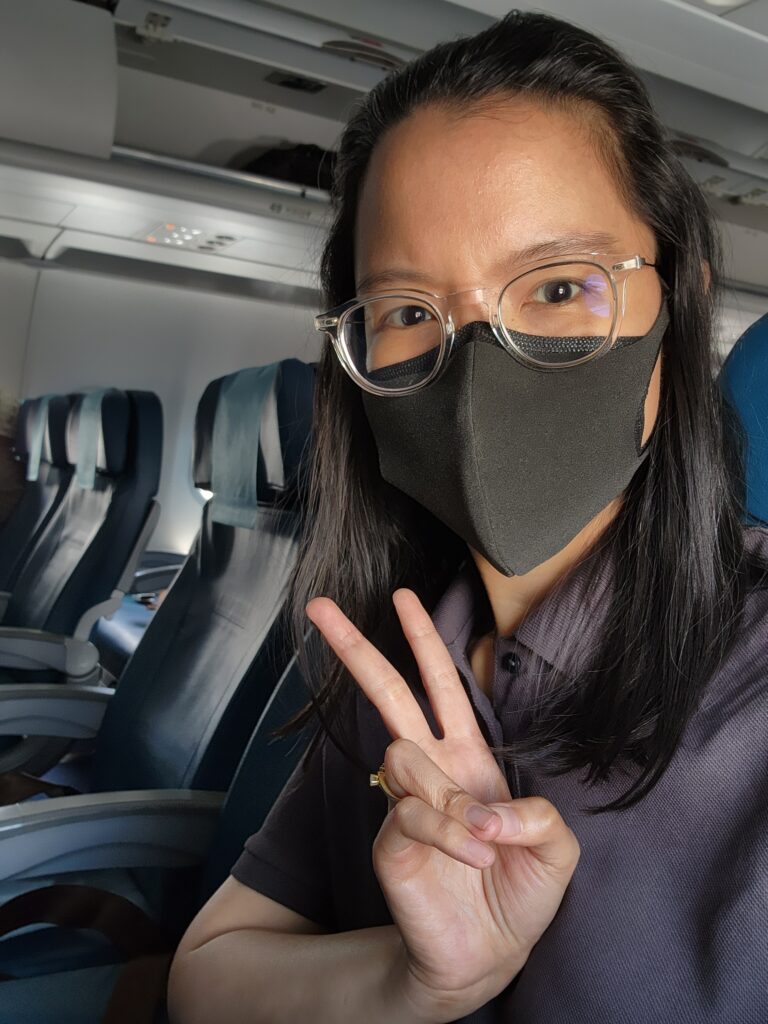 The view of Mactan shoreline from the plane.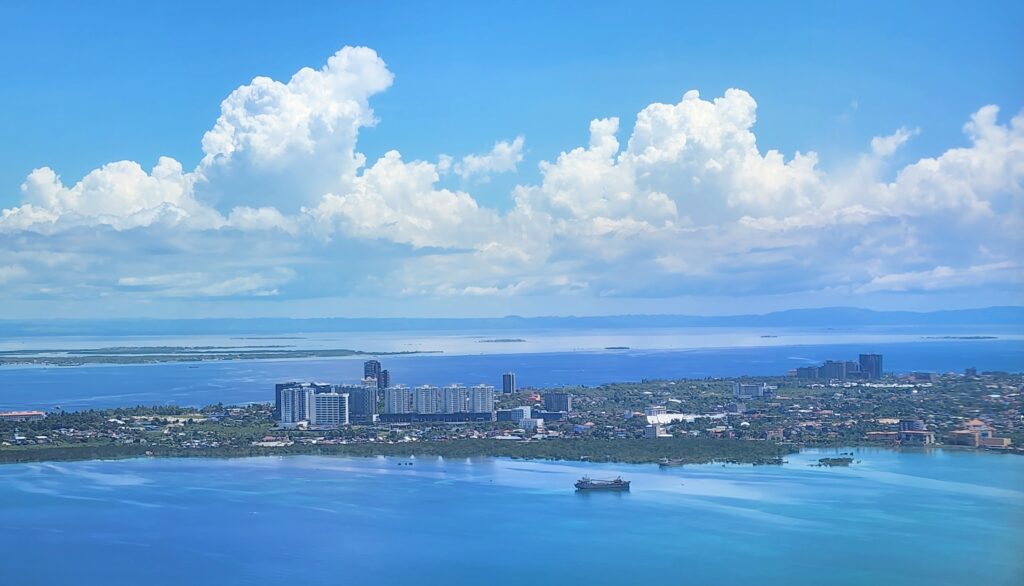 My trip was purely for R&R and bonding time with my family and Liam whom I last saw in December 2021 when they flew to Manila in the aftermath of Supertyphoon Odette.  The typhoon left them with no electricity and water for weeks, so I booked them a flight to Manila a few days before Christmas and we ended up having our first reunion and first Christmas together post-pandemic and without Daddy.
One of my "to do" things there was to visit my sis-in-law Juvvy's Avo Bravo stall at SM City Cebu.   It was a refreshing dessert to have since the weather there in August was very much still like summer: hot and humid even in the evening.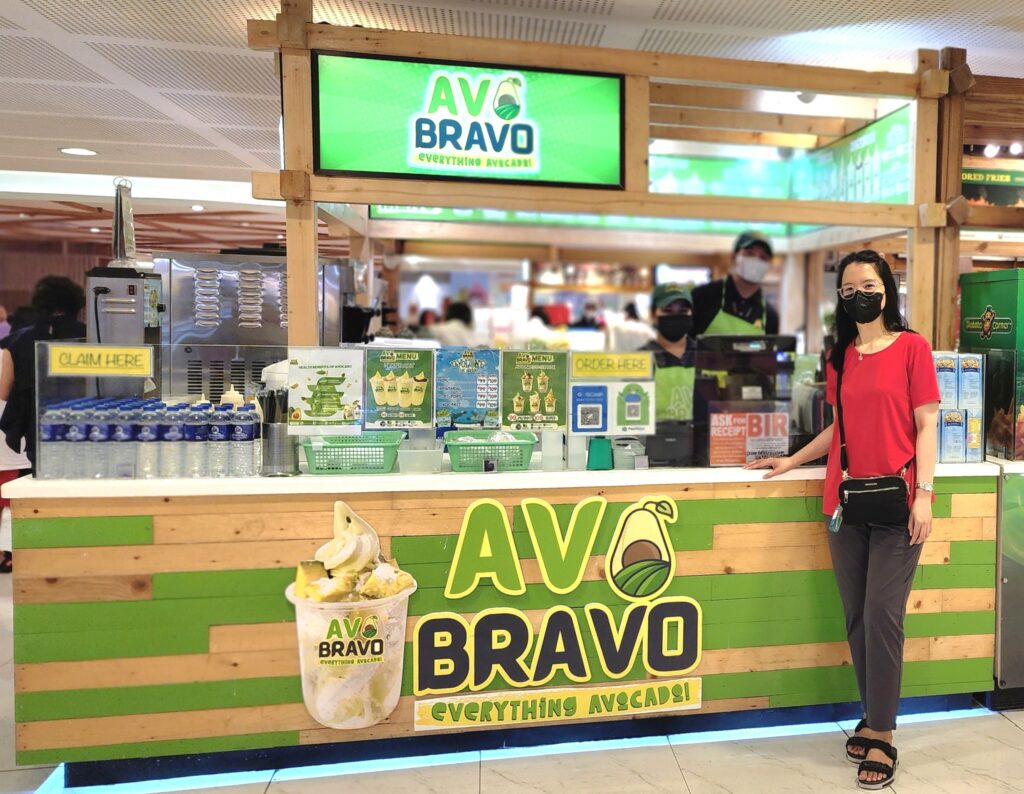 I have tried both Avo Bravo and Avocadoria, and I'd say the Avo Bravo has more avocado flavor and it's not sweet! That's the best part. Less sweetness means I can finish a cup and I did!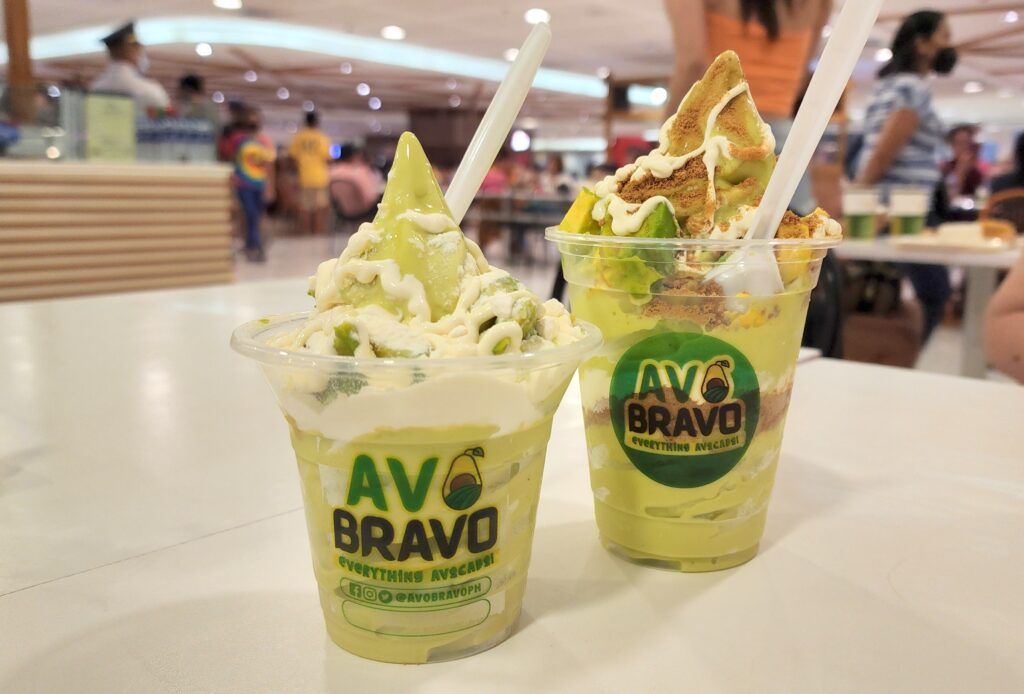 The food scene in Cebu is definitely thriving again; and I was able to go back to the original Phat Pho Vietnamese Restaurant in Crossroads Mall Banilad, Cebu and get treated to their famous Homemade Fishcake Rolls.  This appetizer dish is almost always unavailable at their branch here in Rockwell Powerplant Makati.  Ako na yata ang umubos nitong serving.
The classic Cafe Georg is also a family favorite; and we have to visit the cafe branch in Ayala Cebu for our classic favorites like the Aglio Olio, Oriental Chicken Salad and Steak, Mushroom and Cheese Sandwich.   But it was a bit of a lackluster meal; perhaps because the mall-based restaurant is still under-staffed.
But during my second trip to Cebu last October, I was introduced to Seared Steaks and Chops (located just across USC Seminary) and boy, their Aglio Olio topped all the aglio olio pasta I've tasted there in Cebu and in Manila.  It was so good we have to have it again on our last night in Cebu.
Anyway, I enjoyed so much my fuss-free and restful weekend in Cebu last August (hubby AJ has to stay home to take care of the house and the cats) that I booked a weekend trip last October to reunite with my mom there and to celebrate Liam's 12th birthday.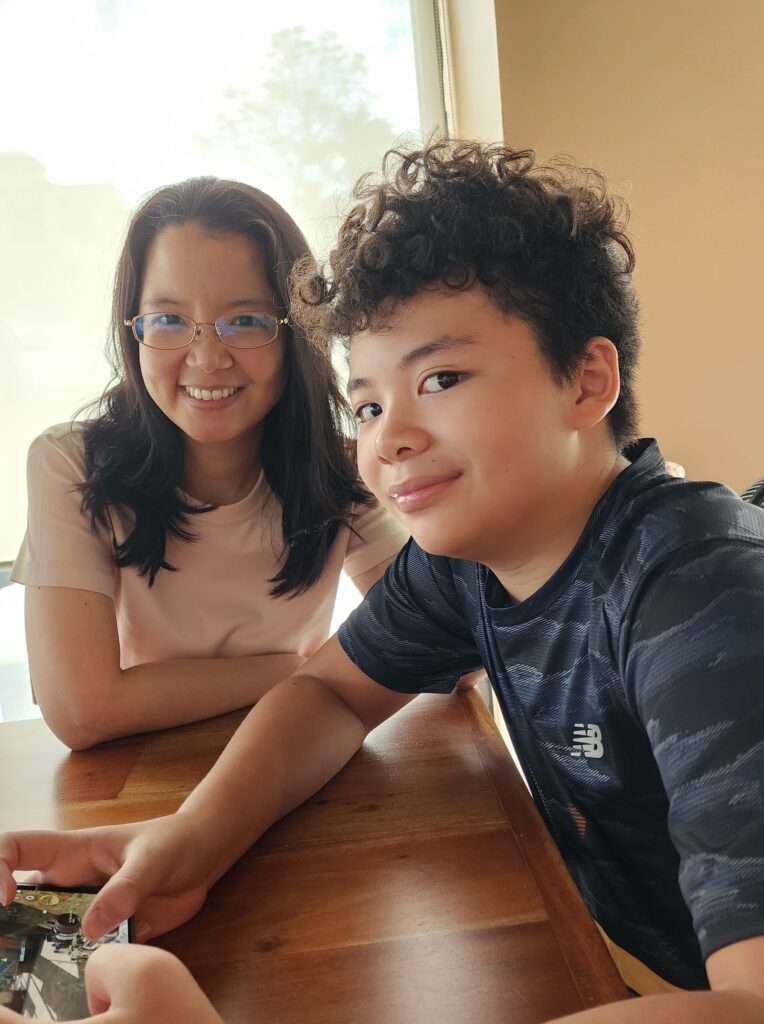 The weather was so nice on that Saturday morning en route to Cebu: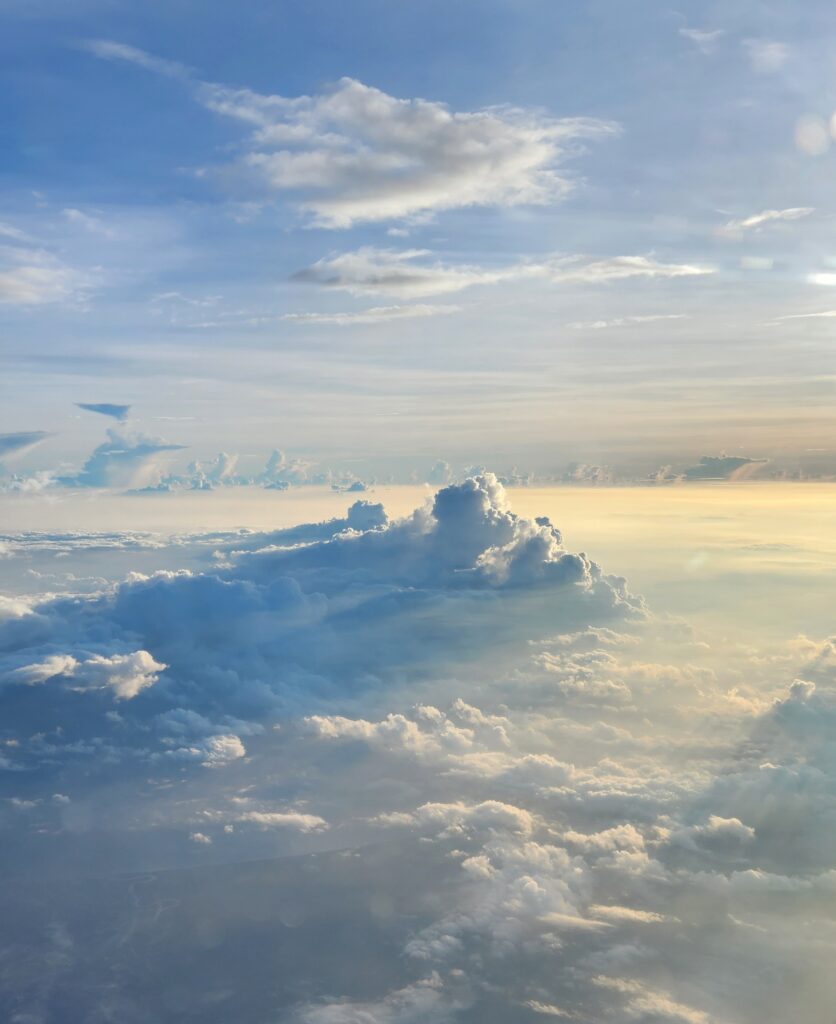 Then Sunday was spent wonderfully with the family traveling to Lakeview Le Jardin in Sitio Inaad Barangay Tabunan (an hour drive from Banilad) to sightsee and eat!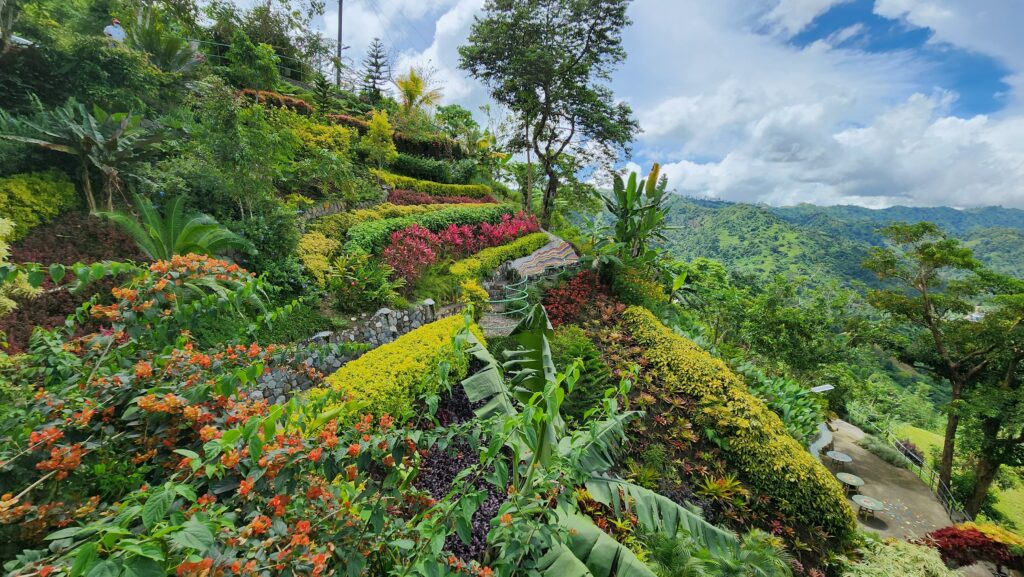 Liam highly recommended their salad and pizza menu so we have to get 2 of each!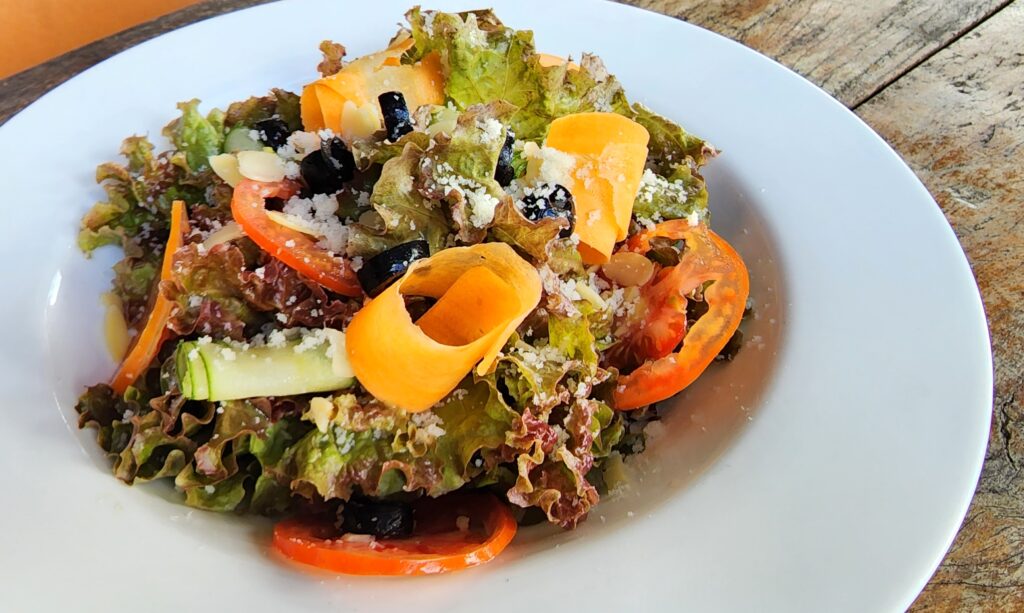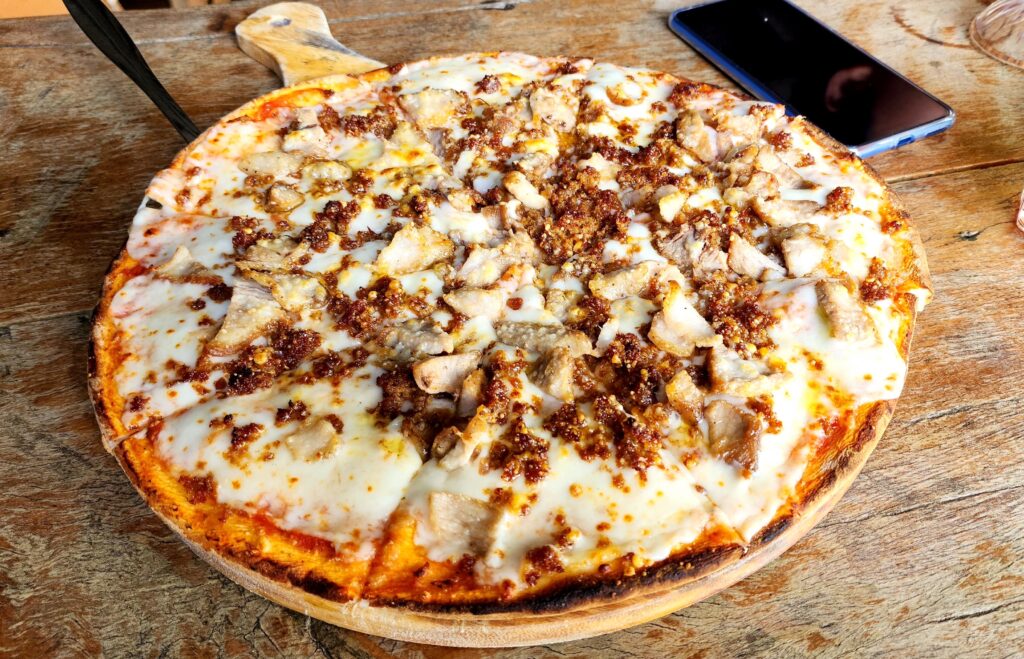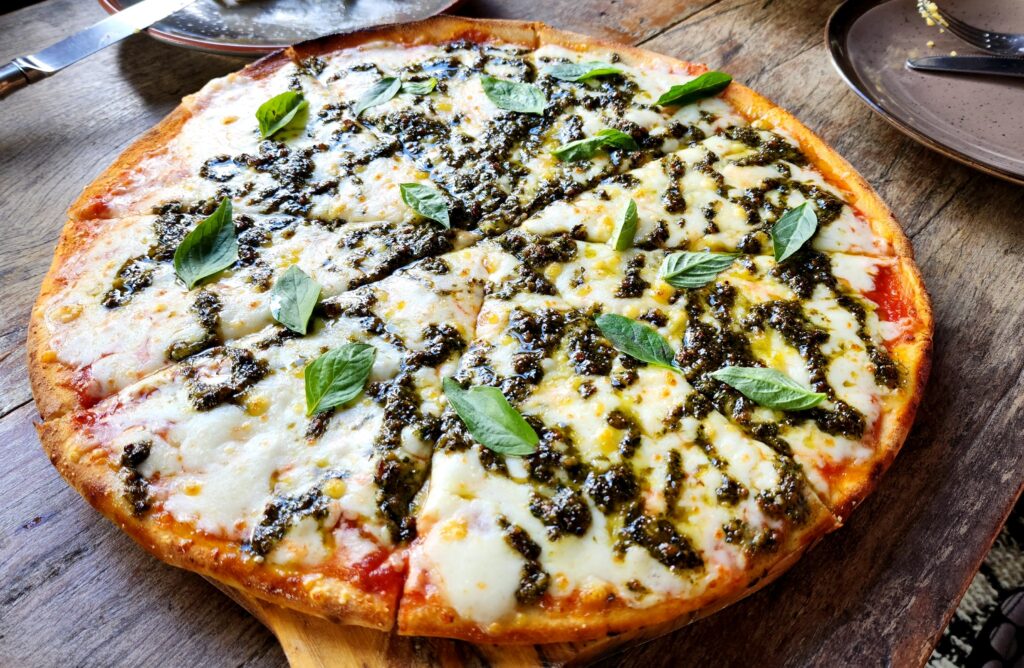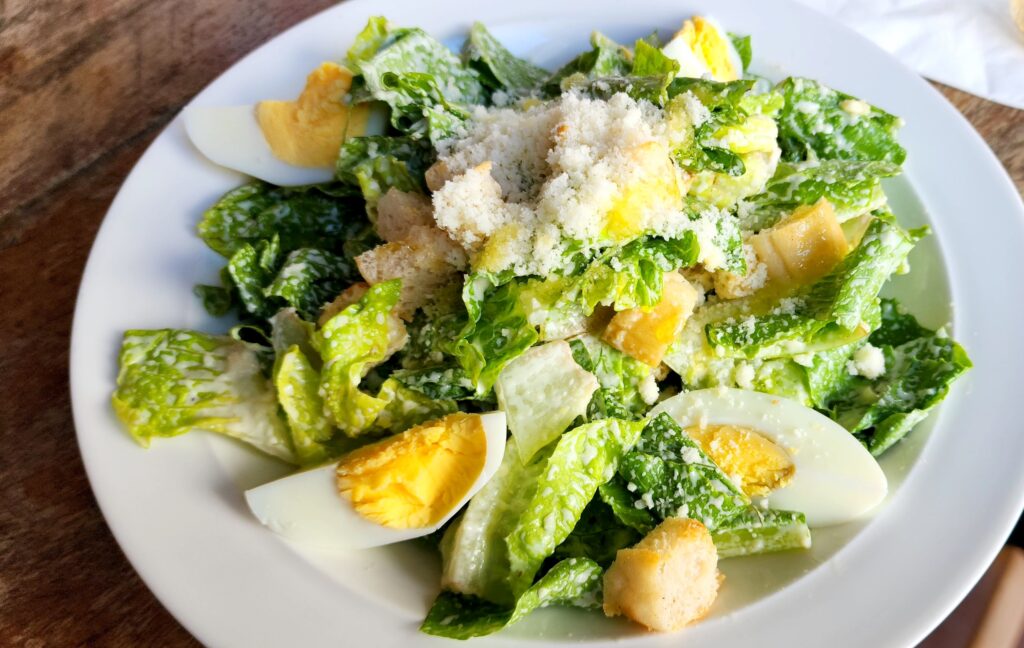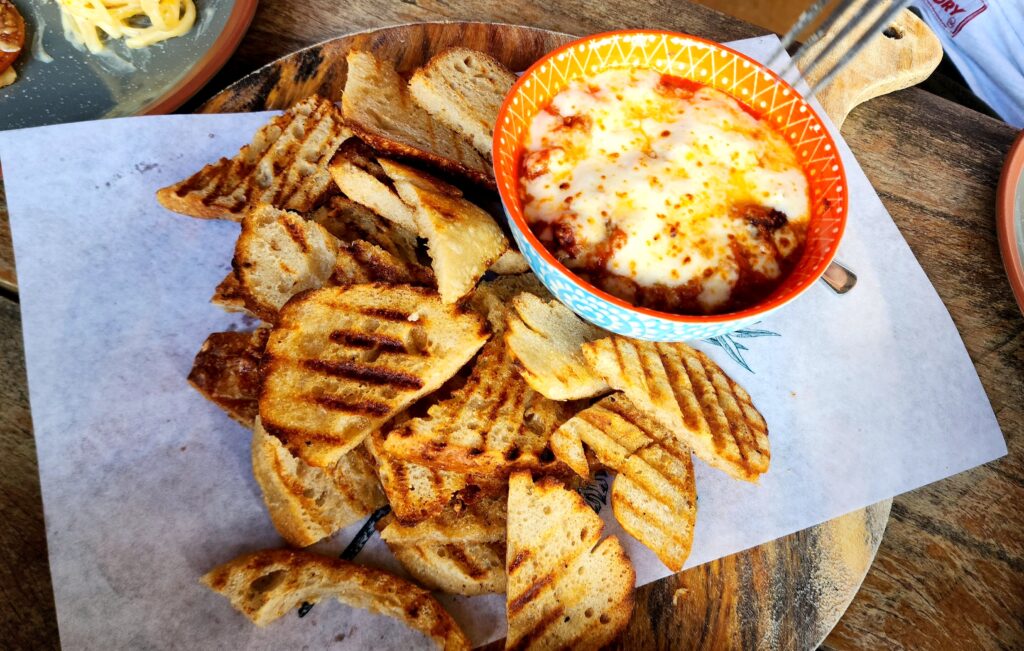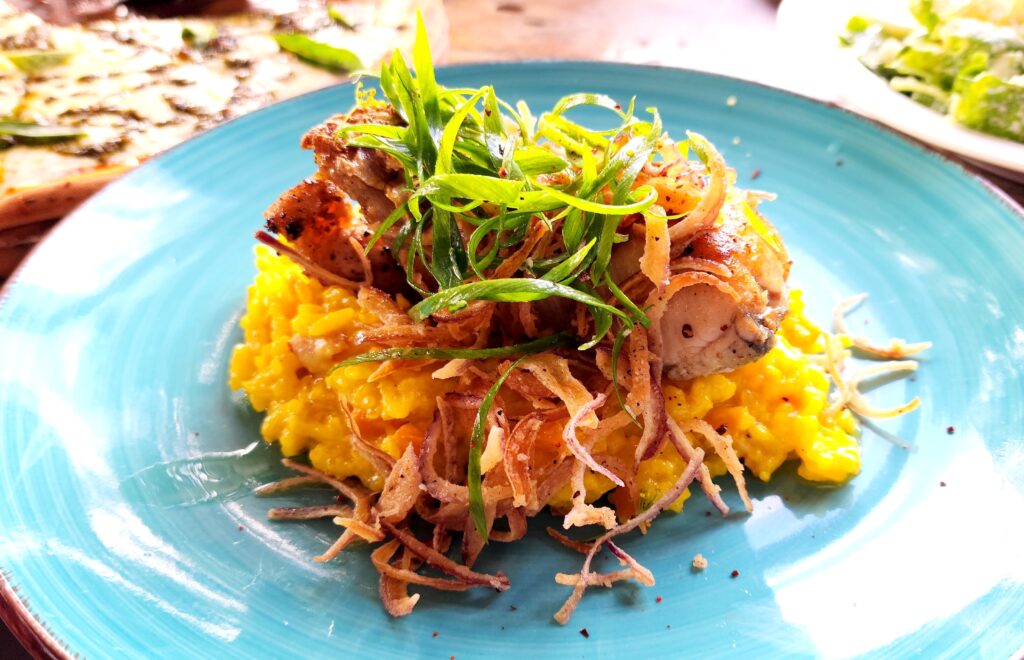 We were a group of 6 and our total bill was less than Php4,000 (with the drinks, coffee and ice cream dessert).   Ang mura, grabe!
But our ultimate indulgence would be Soba Kamakura in Casuntingan, Mandaue, Cebu – an authentic Japanese restaurant that has a strict reservation policy.  The restaurant is very small, about 14 seats available only, and prides itself in serving fresh ingredients and some are imported straight from Japan!  We have to place our orders the day before our reservation because the chefs will prepare and cook them in time of our arrival.  Talk about precision!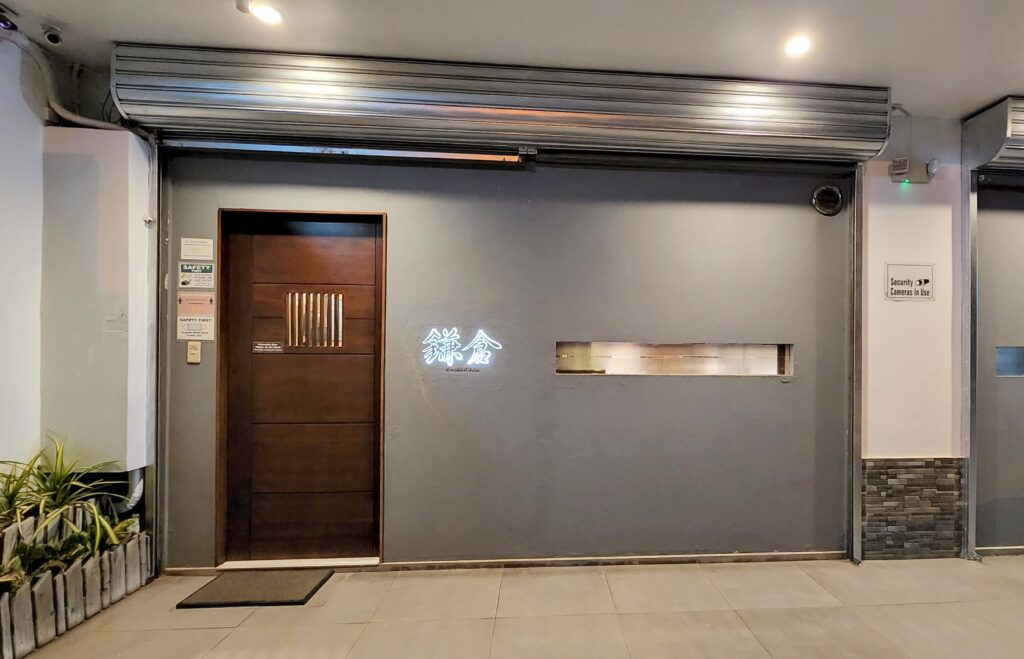 Because this is my first visit, Juvvy recommended that I get their "Kamakura Gozen" (Php1,980.00) which has all their best seller dishes put together.  I wished AJ was with me here because he would enjoy this for sure.  But as usual, ikinain ko na lang sya hehe!
The set meal has 7 items served one after the other, in leisurely pace.  You will not feel rushed at all while eating, which made this dining experience all the more special.  Here are some of the highlights of the menu: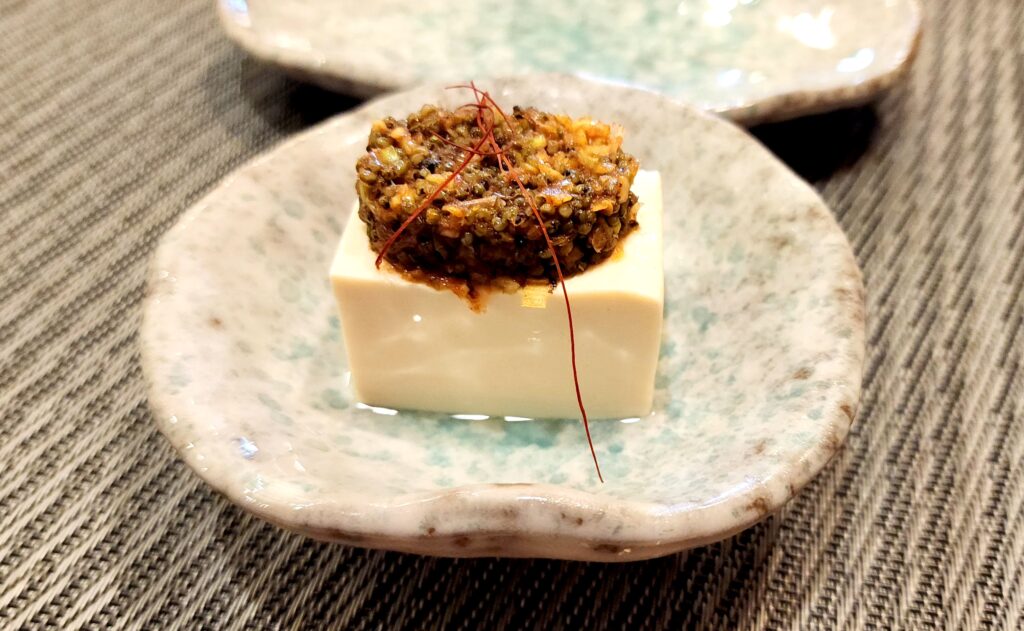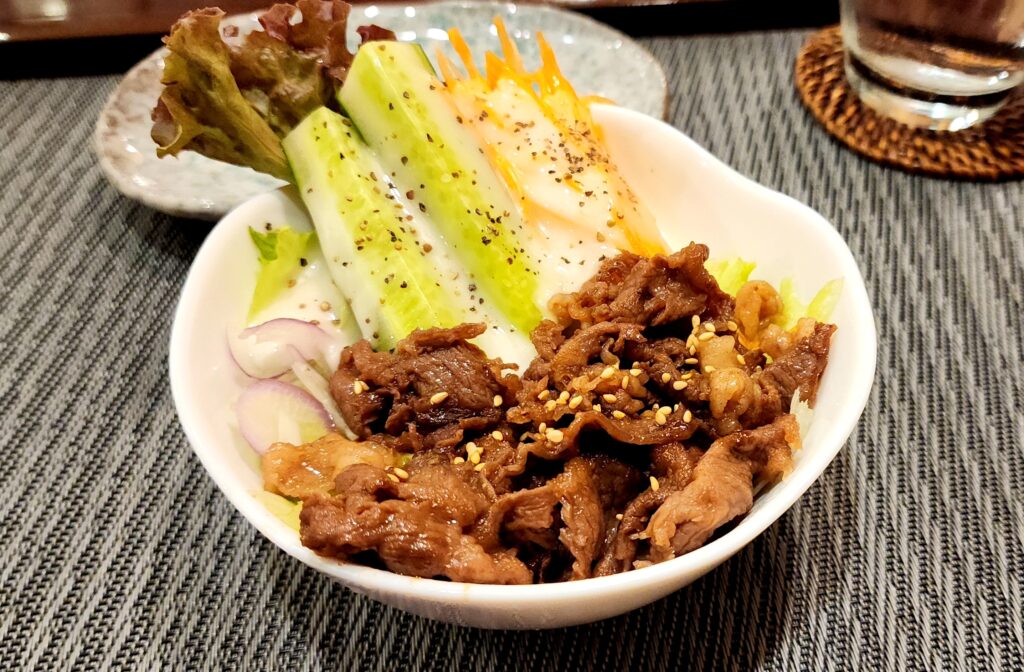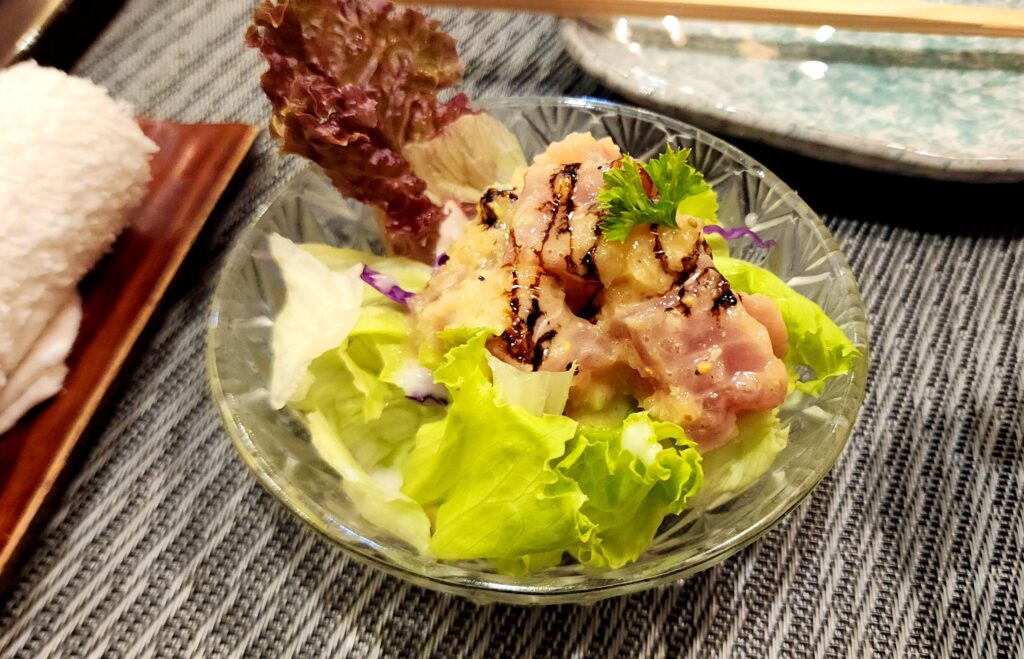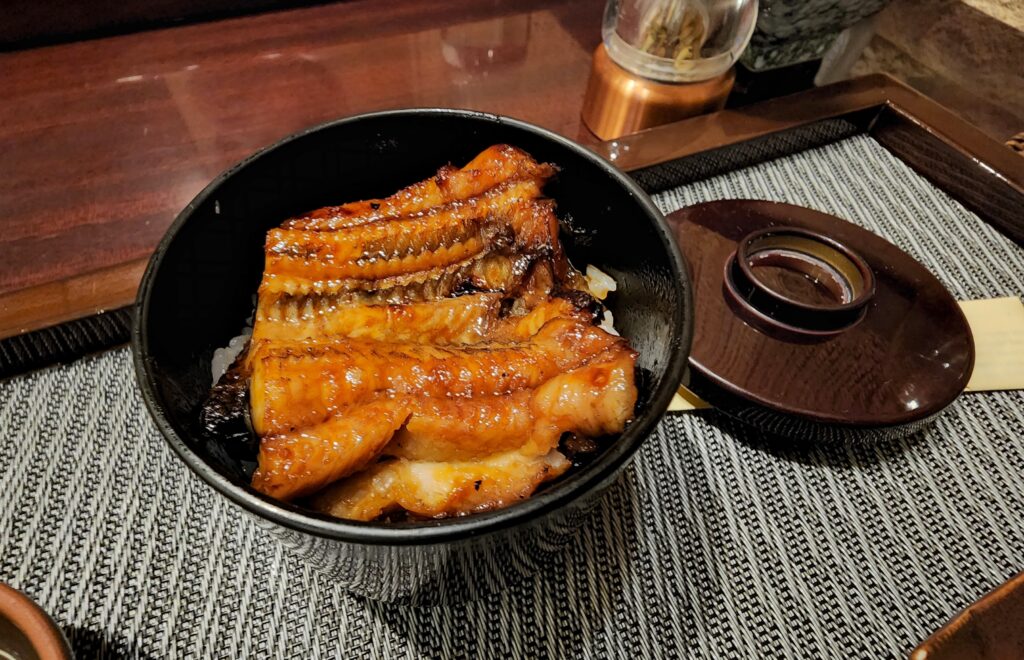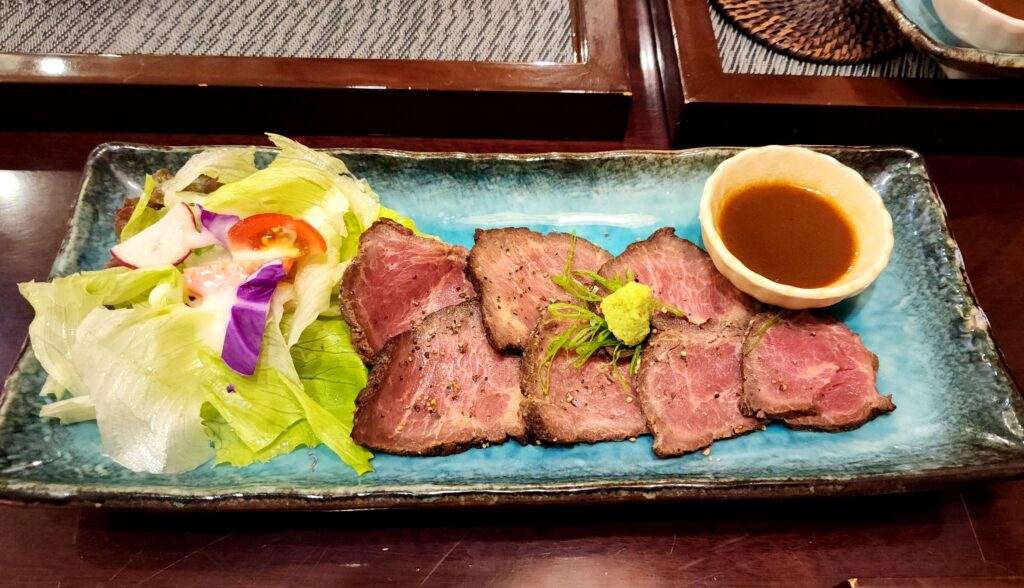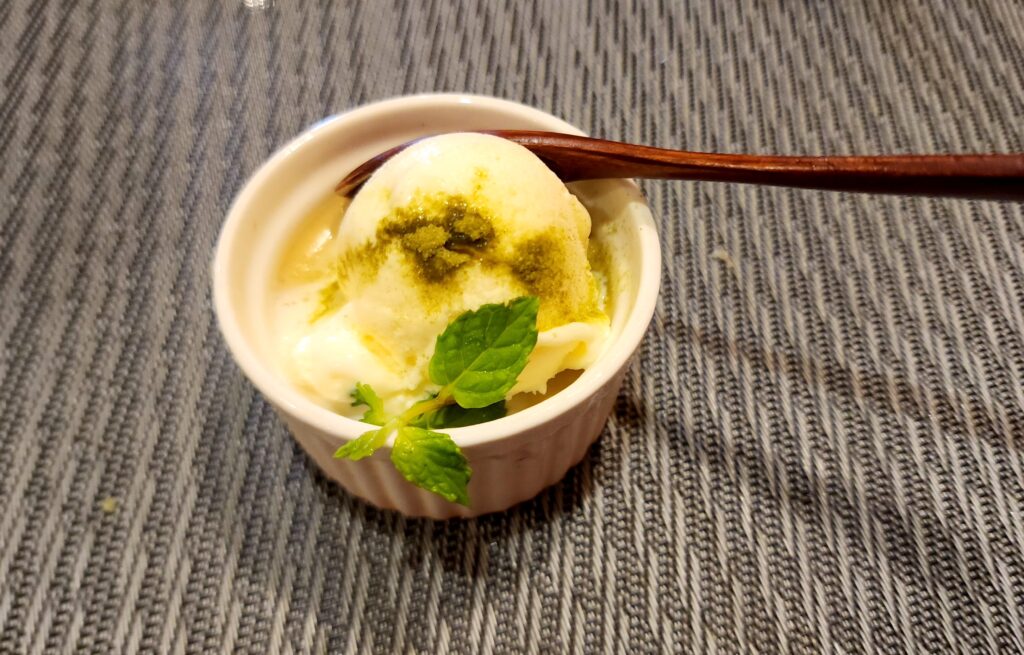 My mom and I were  to fly back to Manila on Monday morning (October 24). I woke up really early to prepare but learned that our flight was cancelled because of the Korean Air aircraft that overshot the airport's runway on Sunday evening, October 23.  And with the inclement weather brought by typhoon Paeng (international name Nalgae), which was expected to be a tropical storm only at that time, we were rebooked to fly back to Manila on the afternoon of October 26, Wednesday.
The extended stay in Cebu was a blessing in disguise because it meant more bonding time with my family, but at the same time I was stressed with missing work because I didn't bring my work laptop with me and I brought enough clothes for the weekend only.  Good thing there's Ate Marlene who kindly washed my clothes so I have something to wear that Monday and until Wednesday.
I was also able to carry on with work using my office email that I was able to access remotely, but not enough to do my other tasks there in Cebu.  I've thought of going to our Branch Office in Cebu or borrowing their spare laptop but decided against it because I was hoping PAL might be able to find us an earlier flight pa rin (I have a senior citizen traveling with me and senior citizens are a priority in the rebooking process).
Then Wednesday came, and it was raining hard in Cebu!  I was already bracing myself for another flight cancellation that day; especially after learning that most of the morning flights have already been canceled.
But we still left for the airport, and it's a good thing my brother drove us there because some of the roads are already flooded and my mom and I would've have panicked already if we were riding a regular Grab car siguro at hindi na makagalaw yung sasakyan.  My brother's mini-SUV car was able to wade through the flooded roads and we got to the airport safely and with enough time to spare.
The check-in counters at Mactan Airport (Terminal 1) were in chaos; we walked straight to the boarding gates because we have boarding passes already (that's the benefit of checking-in online and traveling light without any check-in baggage).
I was praying for our flight to push through, never mind if it was delayed, because going back to Banilad in this bad weather is really going to be tricky and we might be forced to book a hotel nearby to avoid the crowded airport.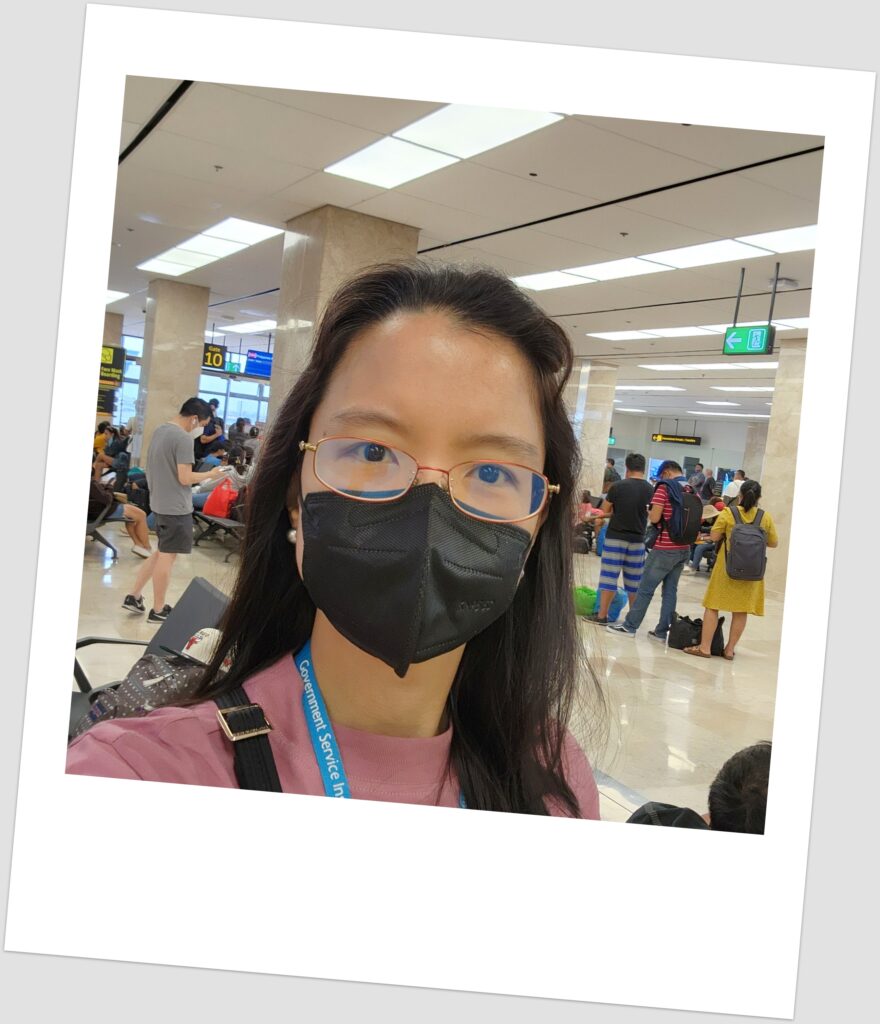 Thank God our 2 pm flight to Manila pushed through with only minimal delay, and the air turbulence was manageable.  We were back in Manila a little after 4pm, and I reported back to work the following day, Thursday.
Then Paeng became a severe tropical typhoon by Saturday, and both Mactan and Manila airports have to close and cancel flights again, leaving many passengers stranded over the weekend when many are expected to be traveling in observance of the Undas.
What a week that was!  Stressful but not one to dampen the good memories I've had in my short stays there.
'Till next time, Cebu! Weather permitting!