Remember the enamel pendants I purchased last year?  I have been receiving requests for another group buy and I am beyond flattered for these.  But since I took on a new job responsibility last January, my work schedule has been taking most of my free time that I could not find time for it anymore (boo!).
So allow me to make bawi to some of you who have been looking forward to that 2nd group buy.  I am now selling the enamel pendant that was supposed to have been auctioned off last year.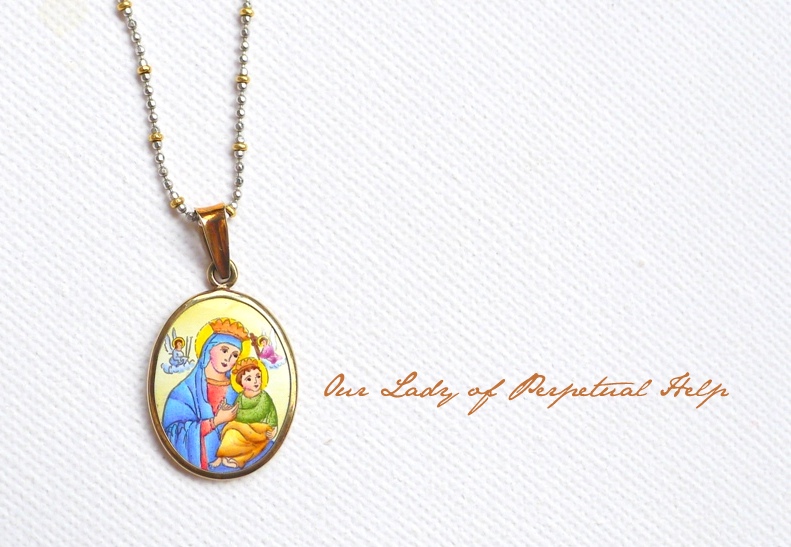 For the details, you only need to read back on my blog post last year about these handmade enameled pendants – purchased straight from the Czech Republic.
The medallion pendant on sale has Our Lady of Perpetual Help on cover, and has the size of a 5-centavo Philippine coin: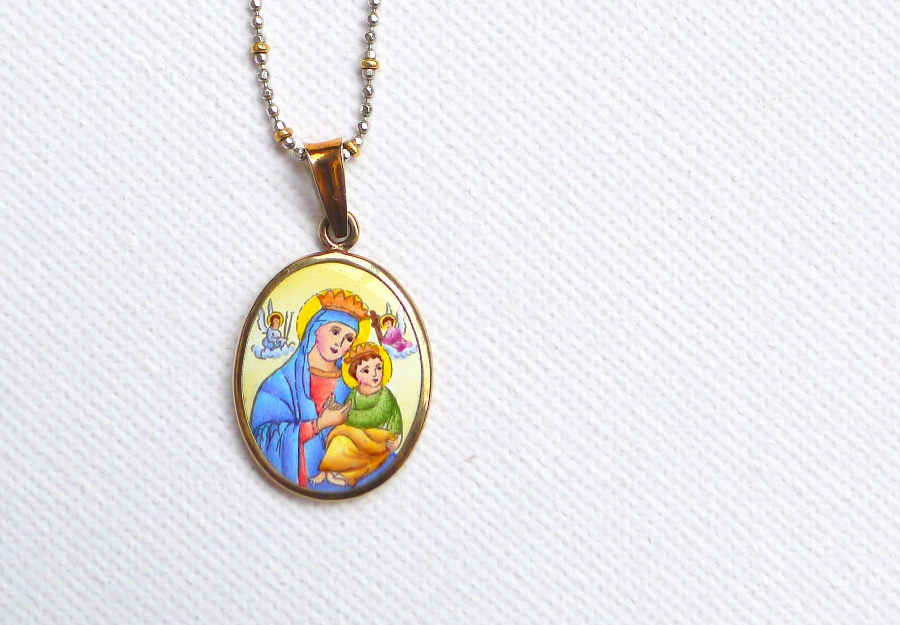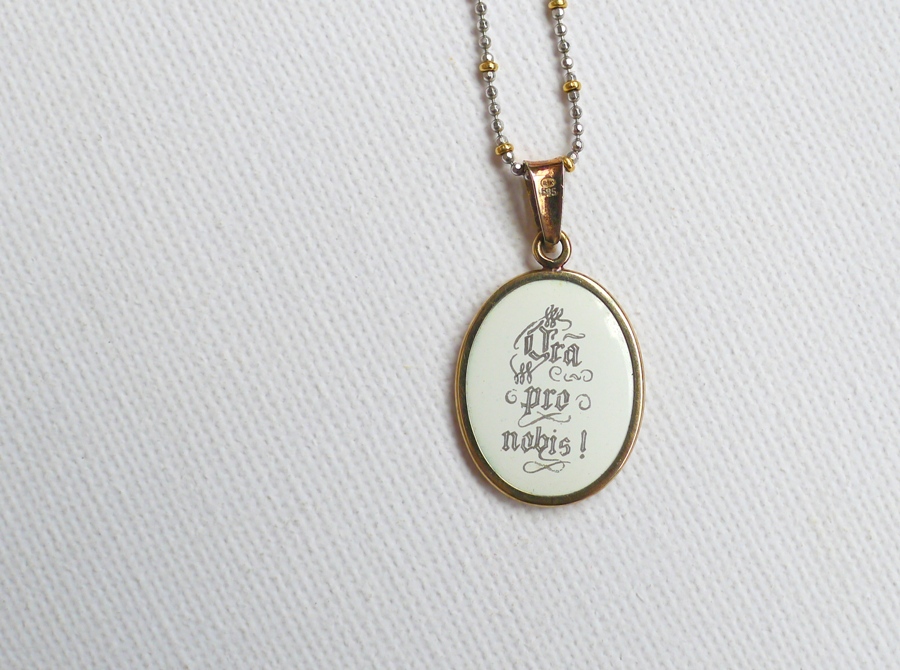 I just have to let you know that the original jewelry box is no longer available, but I will give you free jewelry cleaning cloth along with the purchase of this pendant.
This beautiful enamel pendant is now on sale for only Php 9,000.00.
And because it is a valued jewelry item, it will be available for pick-up only.  We can also decide on a place to meet (Makati, Manila or San Juan area) for COD.
Drop me a message at [email protected] if you're interested!