Thanks to Cebu Pacific's Piso Fare sale last June, AJ and I were able to take a much-deserved 4-day vacation and we chose to spend it in Dumaguete City, the City of Gentle People, but more famously known for the following: Apo Island, Silliman University and the numerous dive and snorkeling site around the province.
Another equally good reason to visit Dumaguete is its easy access to the following nearby provinces in the Visayas: Oslob in Cebu (where the famous butanding or whale sharks are) and Siquijor (famous for its pristine white sand beaches).  In fact, I highly encourage you to include in your itinerary side trips to these provinces because they're so near, you can be in another province in the morning and then go back to Dumaguete in the afternoon.
I will share with you our activities and itinerary during our 4-day trip in Dumaguete, which also took us to Oslob and Boljoon, both in Cebu.
But before anything else, I'd like to give a shoutout to my Mother E for all the helpful recommendations, encouraging us to do a DIY trip (which also saved us a lot of travel money, yey!), and for graciously welcoming us in this beautiful city. A big, big THANK YOU, Mother E!
Now, let's begin with DAY 1 of our trip!
We took the early morning flight to Dumaguete (7:00 a.m. flight) but because of some delays in take-off, we arrived at our destination at past 10 a.m. already.  The flight was only 1.15 hours long, but enough for AJ (who works in a night shift) to catch some sleep.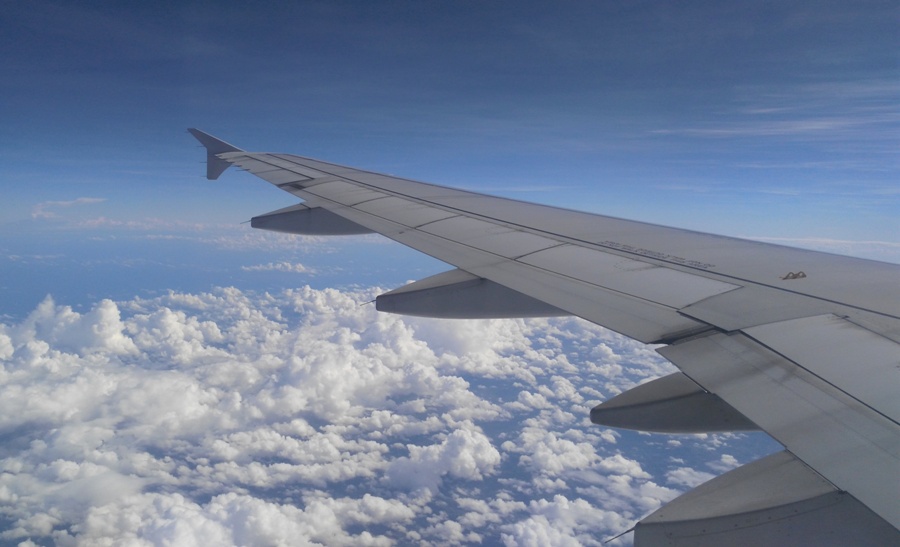 Dumaguete is a fairly small city, thus easy to navigate.  From the airport, we walked our way to the main road and hailed a tricycle transport taxi from there to take us to our hotel.  We had 2 tricycle trips going to the hotel. Fare rate ranges from Php9.00 to Php10.00 / person.  You can also hire them to take you around the city.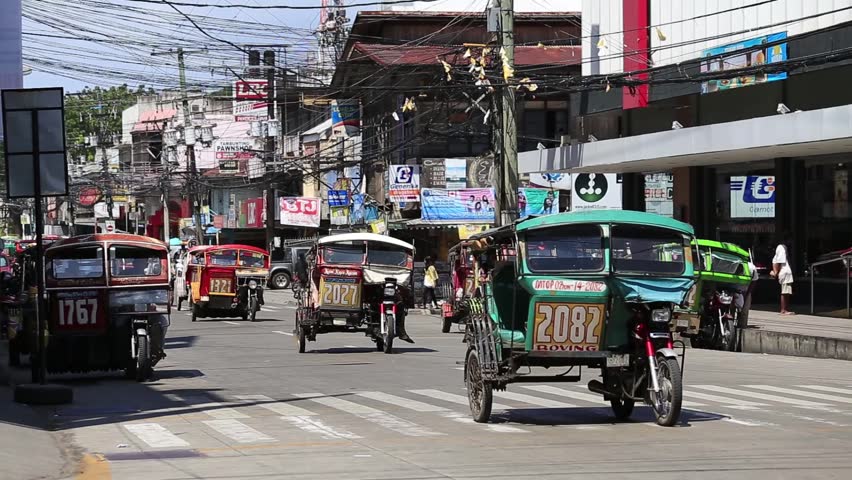 We chose to stay at the budget hotel GoHotel because we only needed a place to sleep in.  I booked our 1st night stay online (rate for a regular room was less than Php1,000 / per night, with tax), but paid the rest on our second day.
Note: I highly suggest you book your stay online because it's cheaper!  I booked online our 1st night stay only because we had planned on staying overnight at Apo Island for our 2nd night. But that plan was scrapped and when we decided to extend our stay at the hotel, we have to pay the walk-in rate already which is Php200 more expensive than the rate online.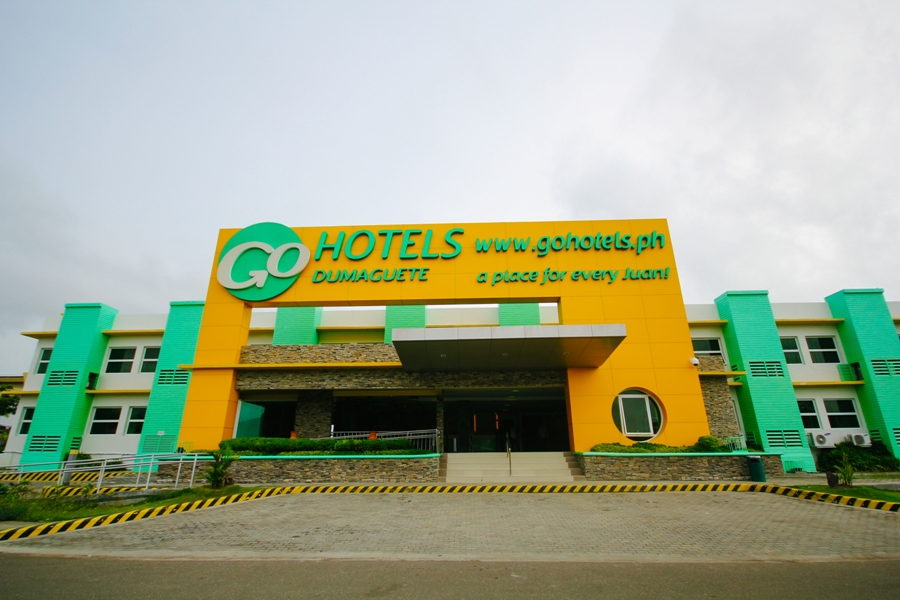 I love, love our room! Not exactly spacious but the bed is super comfortable (with hotel-grade sheets and comforters), and the bathroom's immaculately clean – with hot water, overhead shower and free towels to boot! There's also free and unlimited wifi in our room (although the signal is not stable). Hotel na hotel talaga ang feel, you won't think you're in a budget hotel.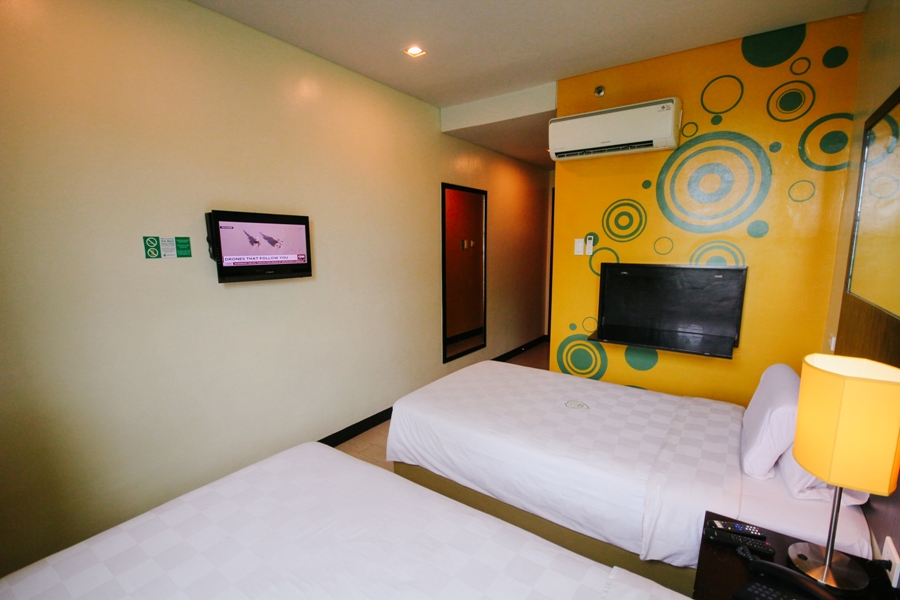 The hotel staff are courteous and accommodating.  We requested for clothes hangers, clean towels and even tabo late in the evening and got them all without hassle.  They even offered to put our silvanas (pasalubong to our families back home) in their refrigerator which we appreciated so much because these pastries have to be kept frozen and there's no ref in our room.
Going back to my travelogue, we arrived at the hotel at past 10 a.m. and was allowed to check in early.  AJ and I decided to settle in na muna while I finalize our meet-up with Mother E for lunch.   Since our hotel is just beside Robinson's Mall, we met there for lunch.  Mother E suggested Mooon Café, located in the al fresco area of the mall.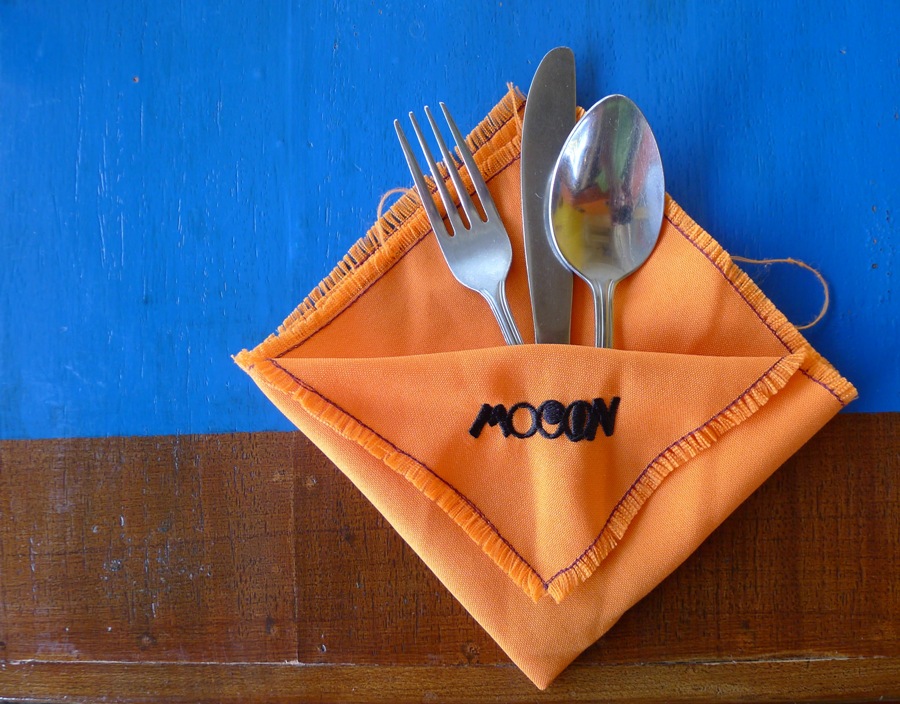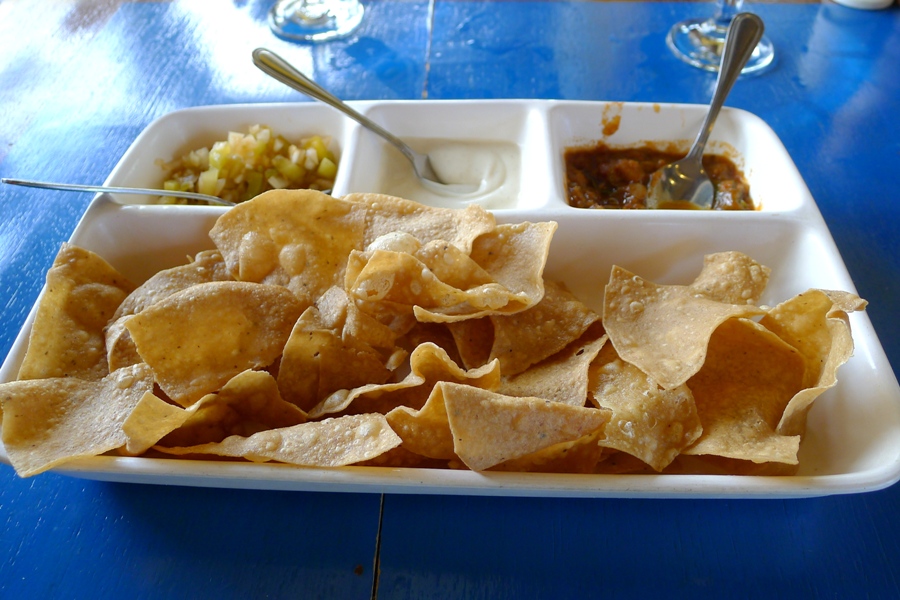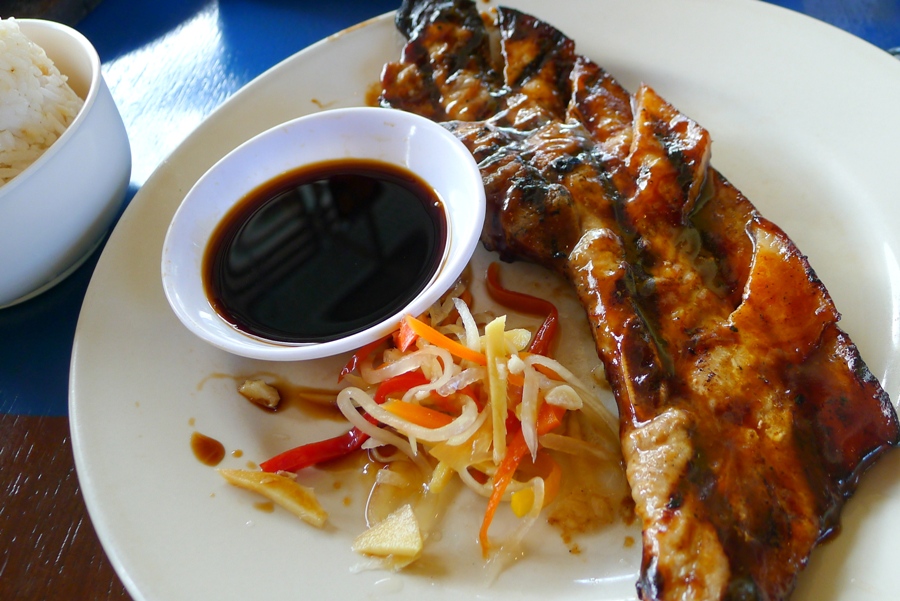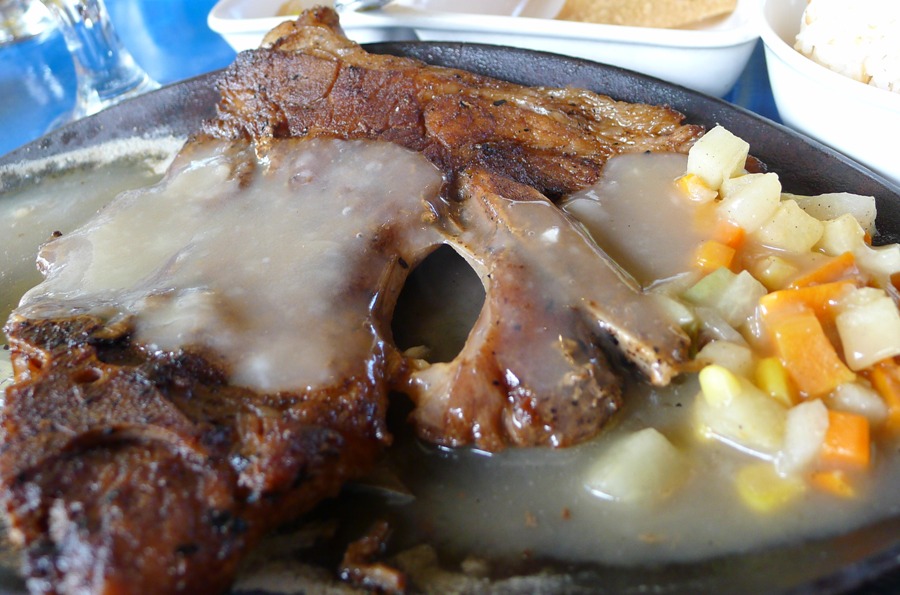 I forgot to take picture of Mother E's pasta dish but this is what you should know about food tripping in the Visayas: forget about your diet and enjoy the food k'se ang mura!  Total bill for the 3 of us (AJ, Mother E and me) was less than Php800.00.  That amount already includes our shake and smoothie drinks.  In Manila, aabutin ng almost Php2,000.00 ang ganitong dami ng food good for 3 persons.
AJ and I officially started our city tour after lunch, starting at Silliman University.  It's a good thing Mother E lent us her blushing pink umbrella, 'cos it was scorching hot outside and when we got there at Silliman biglang umulan!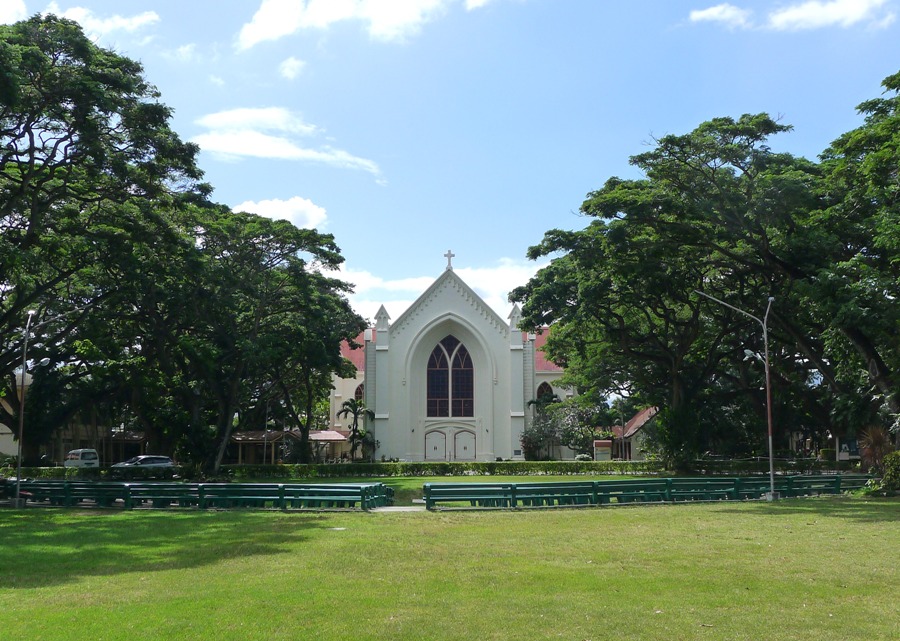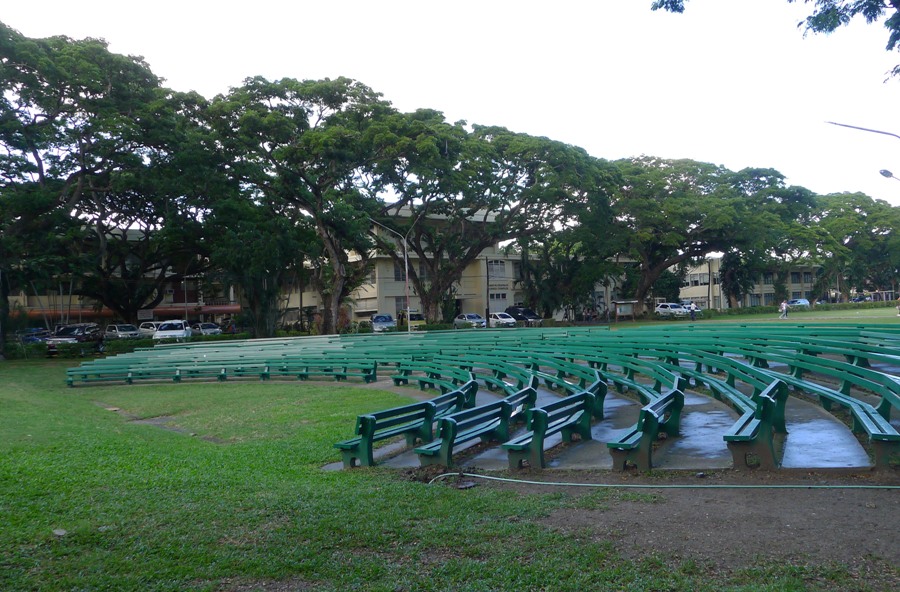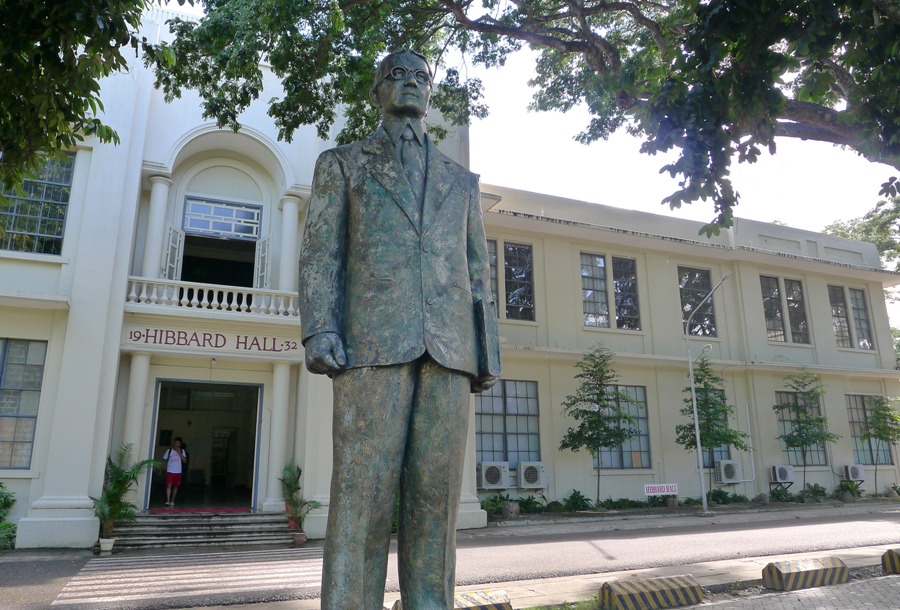 There are 2 museums sprawled along the university compound: the Anthropology Museum and Marine Mammal Bone Museum.
The Anthropology Museum is inside the  L-shaped Silliman Hall, a university landmark considered as the oldest wooden structure of Eastern Stick Style of American architecture in the Philippines (source).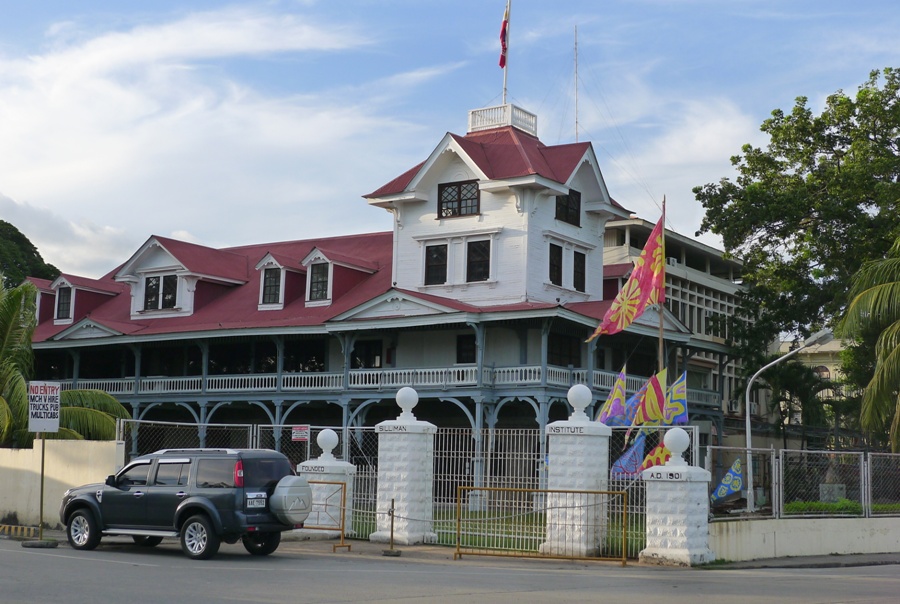 The Silliman Hall, built in 1903, is now the oldest building in the campus.  It used to hold the classrooms and other facilities of the university.  At the height of World War II, the Japanese army used the hall as their sleeping and eating headquarters (source).  The hall now houses the anthropology museum, and is also a tourist attraction along Rizal Boulevard.
Unfortunately for us, the museum's undergoing construction that day and therefore closed to all visitors.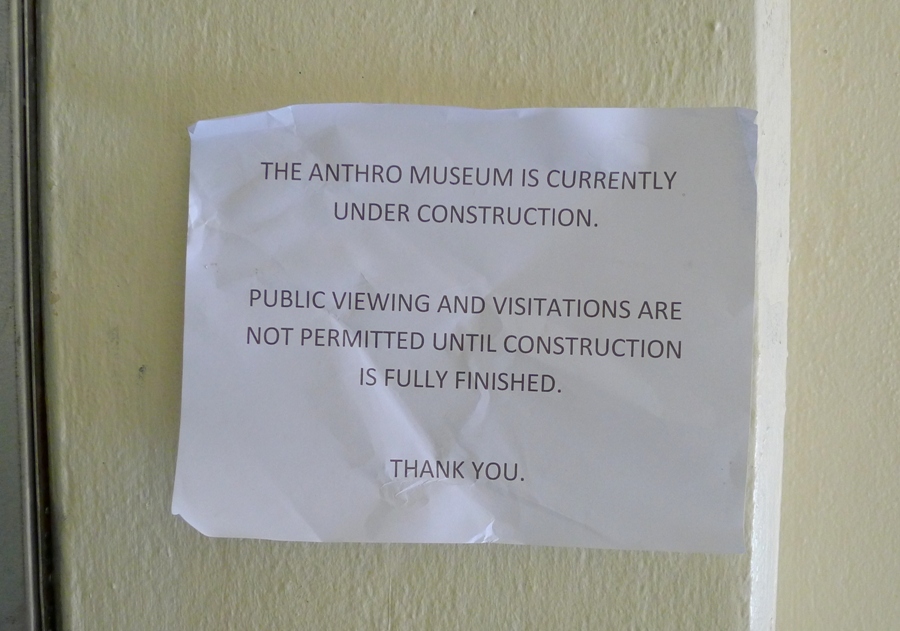 We decided to check the Marine Mammal Bone Museum instead.  We were told that we cannot walk our way to this museum, so we traveled by tricycle motor taxi.
Having just seen the grandeur of the Anthropology Museum, we were shocked to find the Marine Mammal Bone Museum in a totally opposite condition: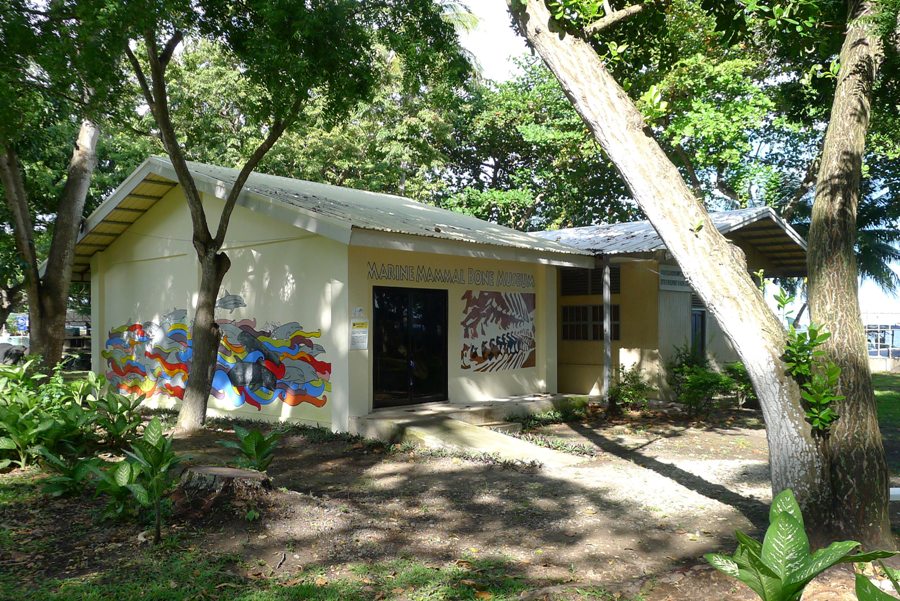 Entrance fee is Php25.00 per person, collected by the guard at the gate and without issued receipt.  There was no tour guide in the area.  Parang enter at your own risk tuloy ang dating =(
Note: Bring citronella spray with you because the museum is not air-conditioned nor well-ventilated, and there are mosquitoes inside.  
What we found inside: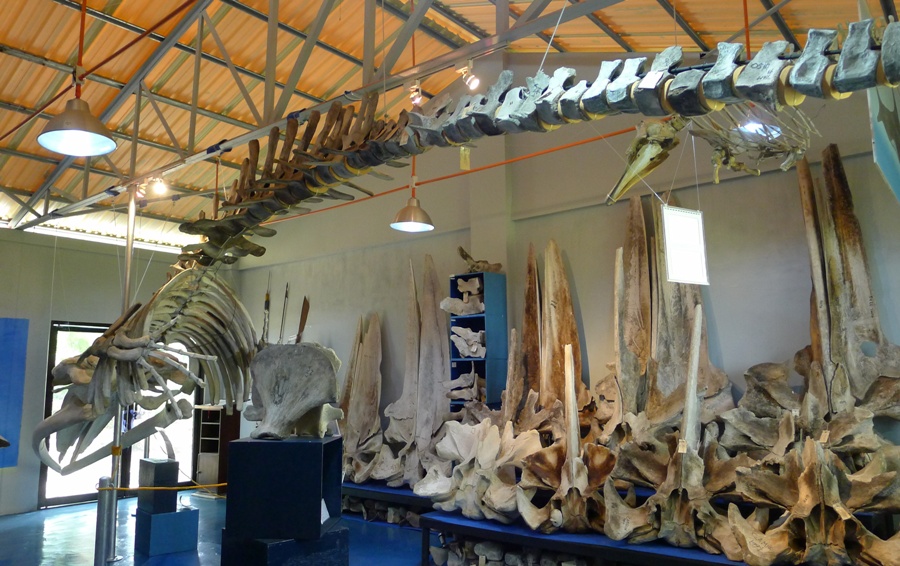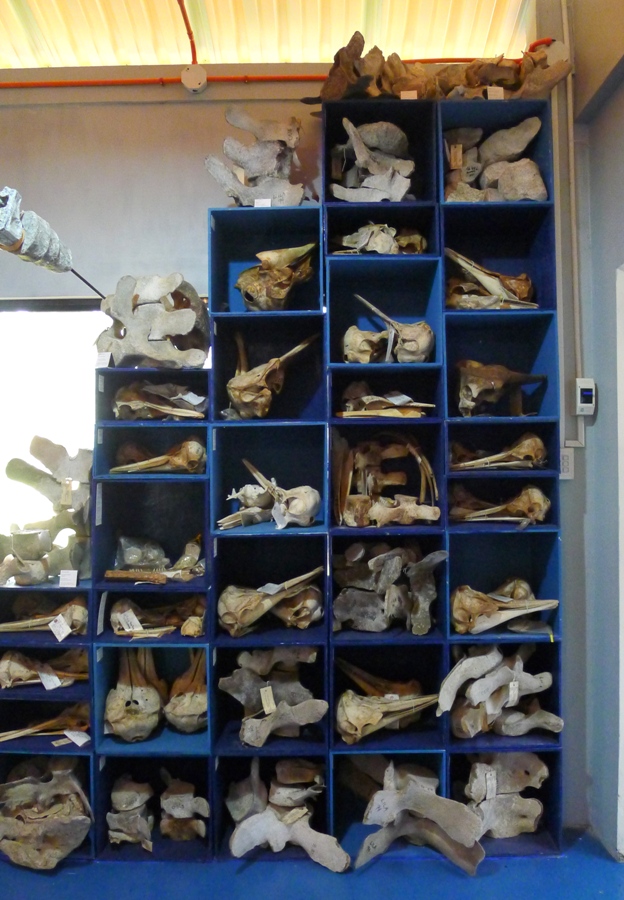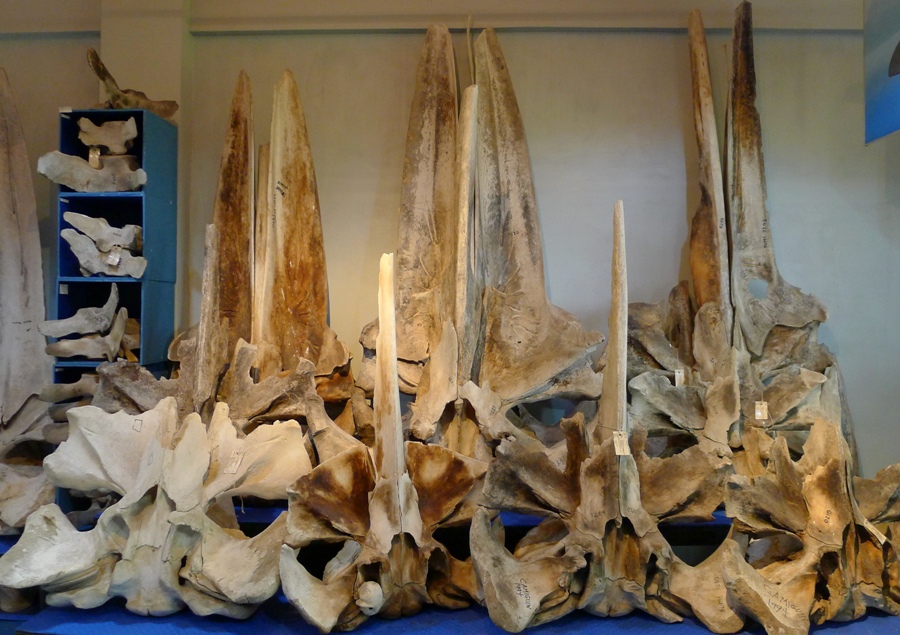 I honestly didn't enjoy this part of the trip, mainly because there's no tour guide to assist us and the museum looked more like a storage room than a museum!
We left soon after taking some pictures, and headed off to Sidlakang Negros Village, again through tricycle.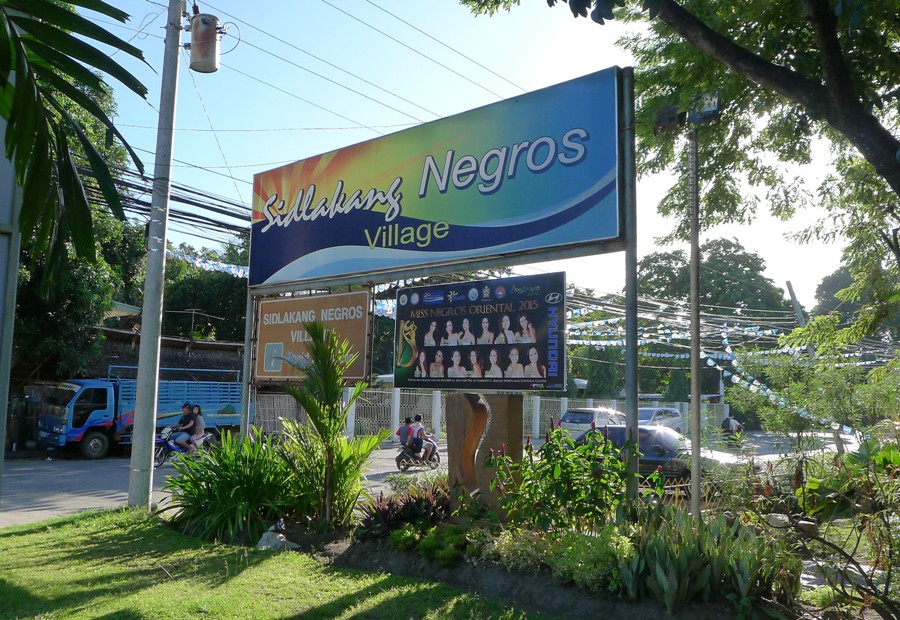 At first I thought it's just a souvenir shop because doon lang may tao.   I looked around the shop and found beautifully made bags.  I controlled my shopping urges because it's only our 1st day there.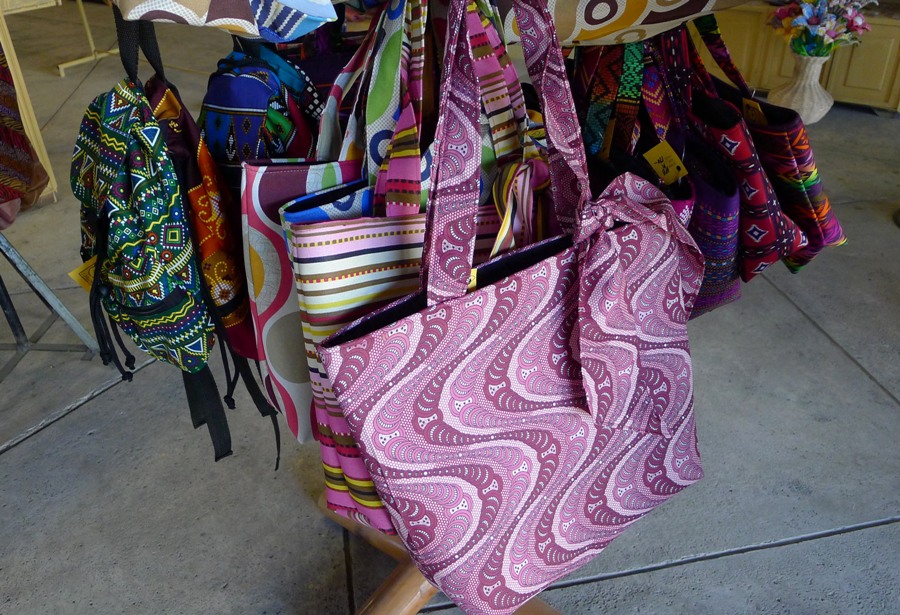 It was my search for a comfort room that led me to this compound behind the souvenir shop, which I learned has once been a cultural village with one-stop shops or stalls for Negros Oriental arts, crafts and delicacies.
I don't know what happened here, but shouldn't these fire-destroyed stalls taken down already?  The other stalls not destroyed by the fire were empty.  There's no signage saying that the area is already closed, so we do not know if it's still operational or not.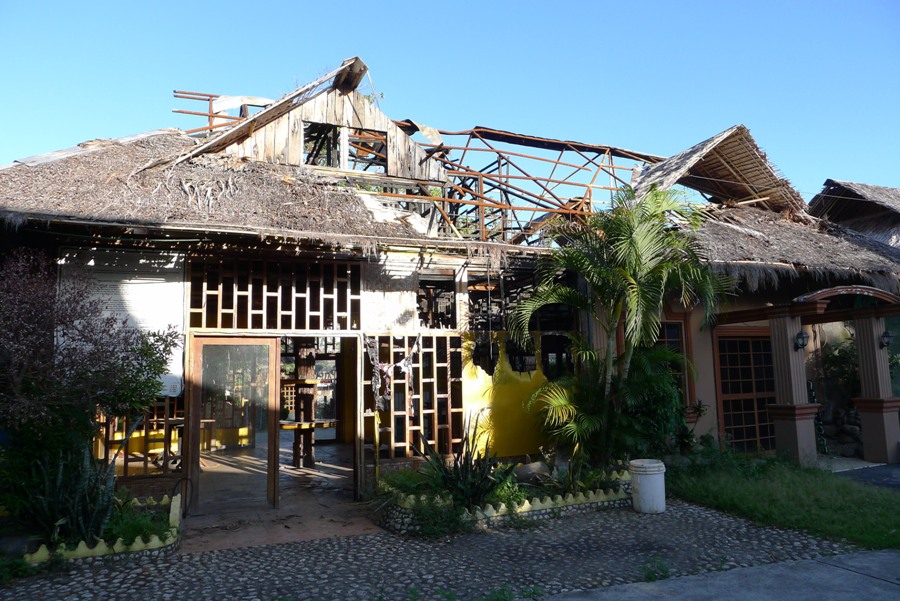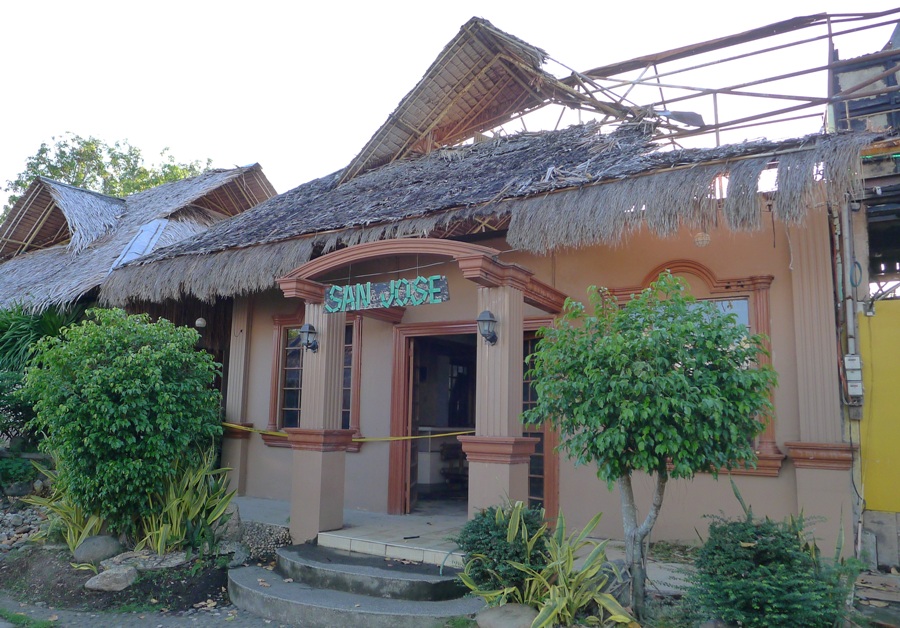 After this, AJ and I met up again with Mother E for a look around this outlet store called AlyMae, which sells overrun items from the U.S.  I had a great time window shopping there but wasn't in the mood to buy because of my runny nose.  But still I was able to take home a roll of kraft paper, hehe!  Too bad isang roll na lang sya, ang mura Php25.00 lang hehe!
When in Dumaguete, be sure to check out their treasure troves (a.k.a. ukay-ukay stores) and try your luck at finding vintage Chanel or LV bag, Ferragamo shoes and even vintage crystal decanter and candle holders.  It's fun!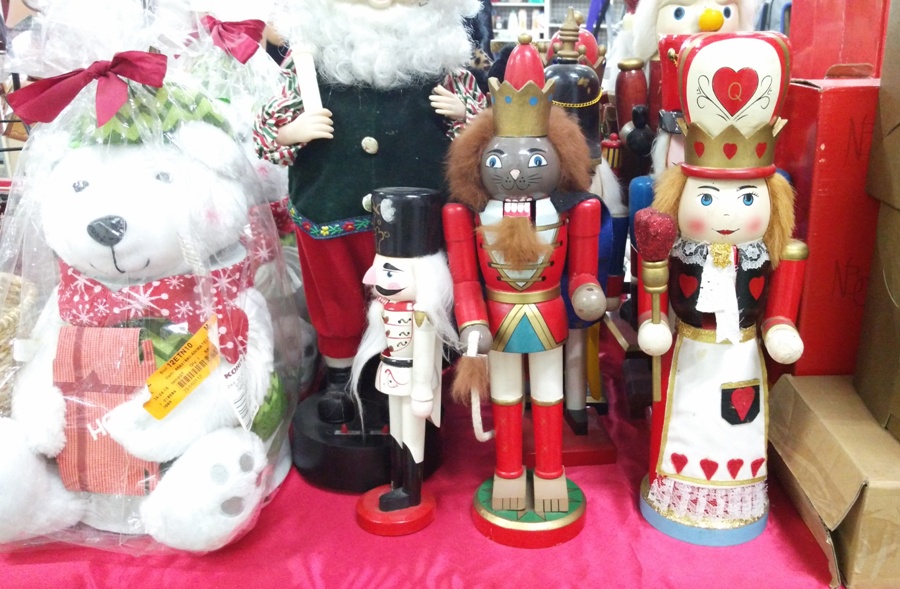 We said goodbye to Mother E after this, and then went back to the hotel to freshen up.
Dinner was at Why Not, a restaurant / discotheque along Rizal Boulevard with a curious name but spectacular menu.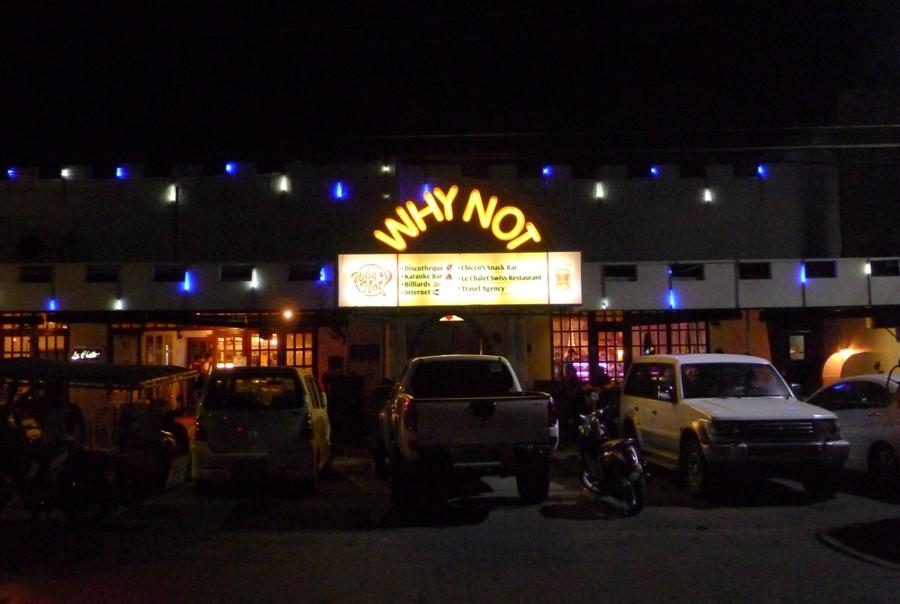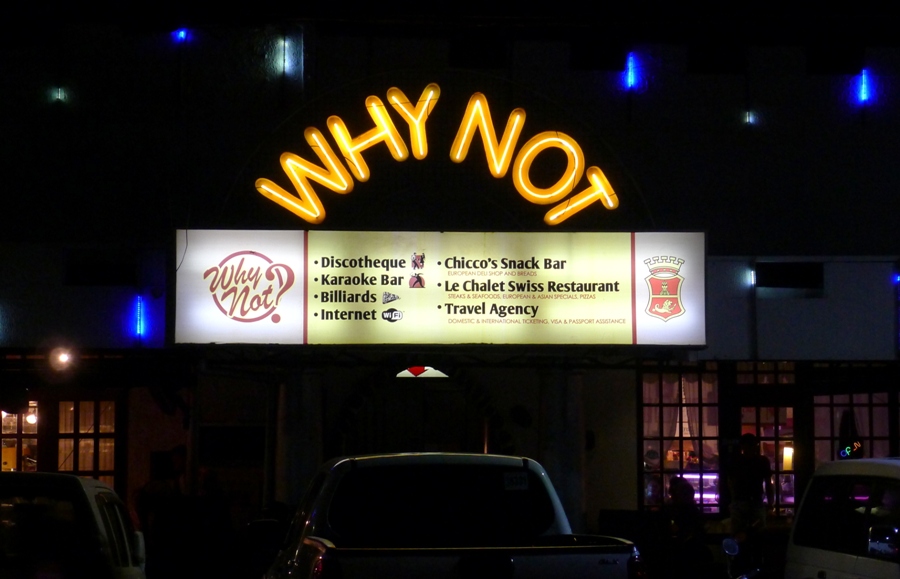 We dined at the Le Chalet Swiss Restaurant, and this being a deli restaurant, we thought the serving sizes would be small (like in Manila). AJ and I ordered one dish each.  We also ordered their French Onion Soup which, at Php145.00,  I expected to be in soup cup-size only.
Imagine our surprise when we were served a bowl of soup. Ang dami! Good for 4-5 persons 'ata ito!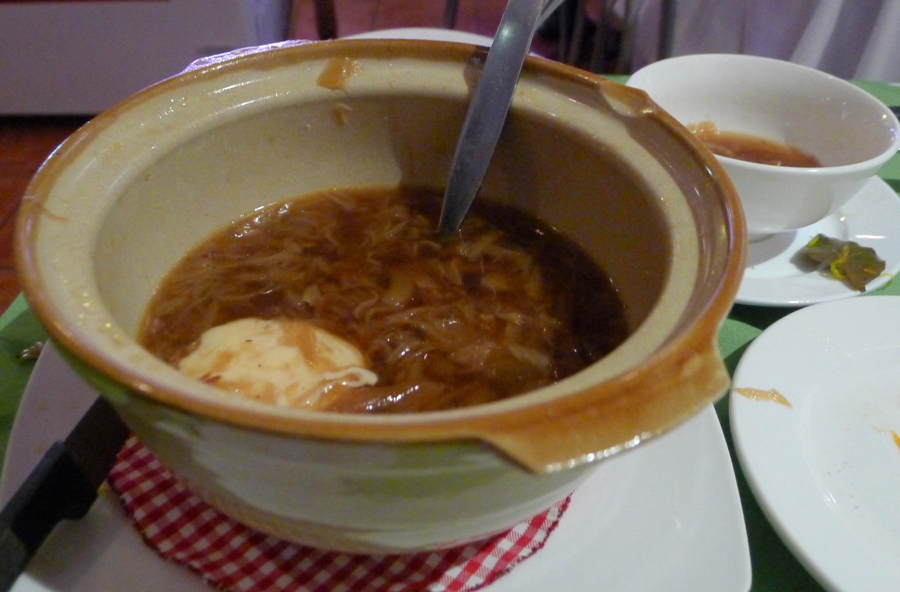 The complimentary appetizer of freshly-baked french bread with dip.  Sarap!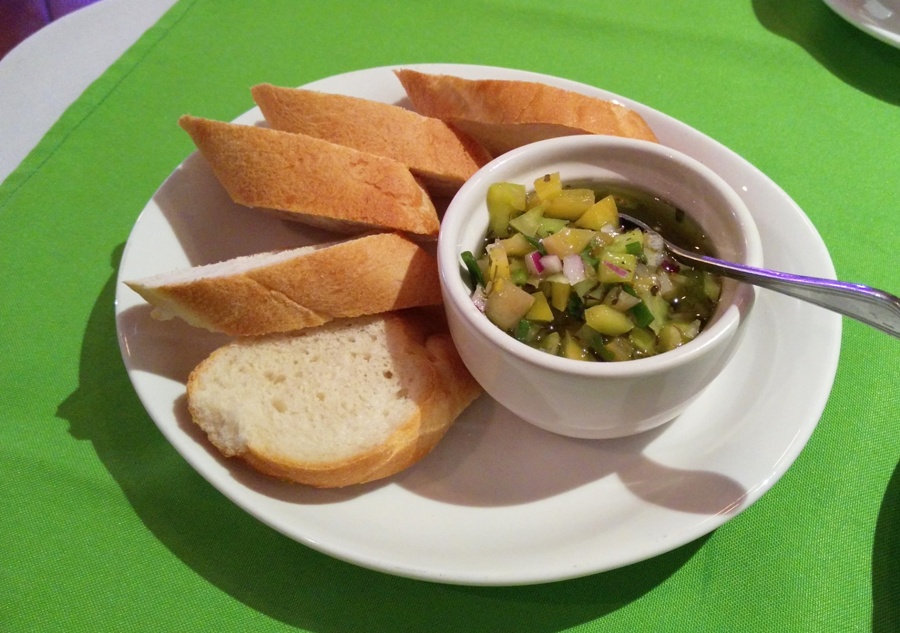 And now our main course: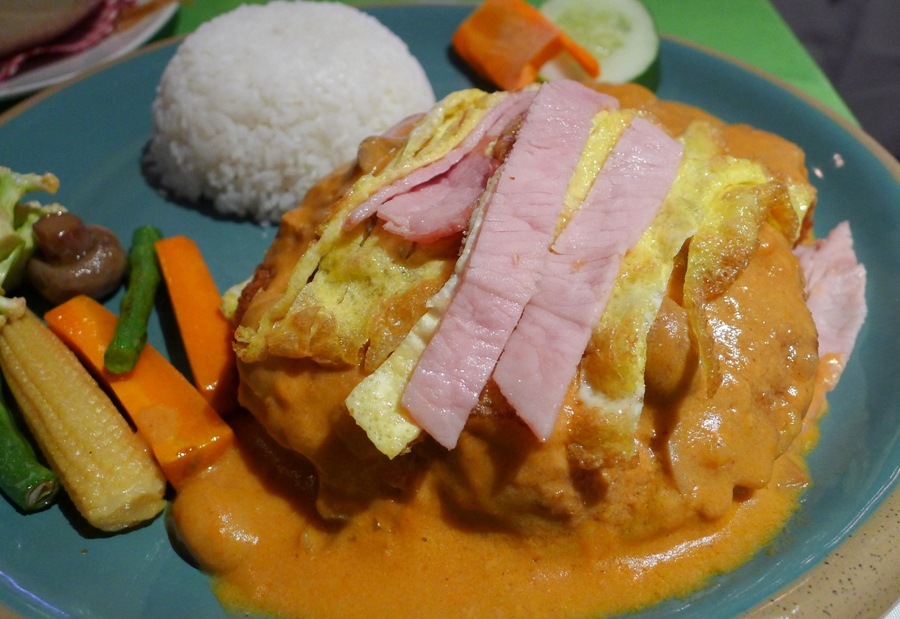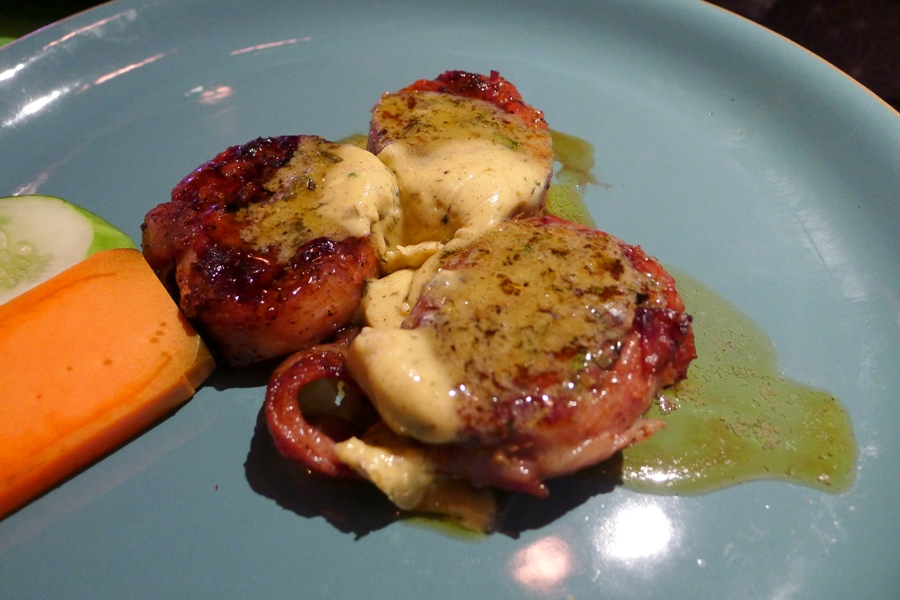 Nalula k'me sa laki ng servings!  The Swiss Schnitzel comes in 2 big portions of breaded pork loin, and can already be shared by 4-5 persons.  Same with AJ's order – 3 big chunks of meat wrapped in bacon, and can be shared by 3-4 persons.  Super value for money talaga.  Food bill was less than Php900.00; really cheap considering that serving sizes are good for up to 5 persons.
Everything we ordered tastes good, but we really couldn't finish all of them.  We took the extra food with us back to the hotel and gave them to the hotel staff.
We decided to rest early since we have to be up at 5:30 the following day for our day trip to Apo Island.
If I have to re-do our itinerary for the first day I would skip the Marine Mammal Bone Museum at Silliman University and the Sidlakang Negros Village.  I would use the time to check out other ukay stores na lang hehe or check out the downtown area.
Up next:  DAY 2 of our Dumaguete Trip (Apo Island Day Tour).