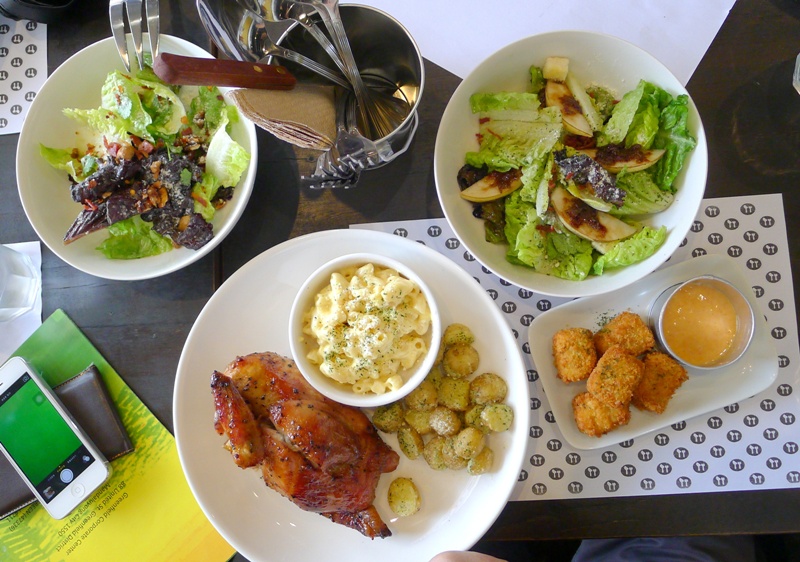 Celebration lunch at Brown's Gourmet Cafe.
AJ and I were invited to try out selected food establishments at The Portal and The Hub, two (2) of newest dining/retail zones to open at Greenfield District.
I've not checked out this place until last Saturday, so imagine my surprise when a saw a new city brimming with excitement and lots of potential!

The Portal is a well-planned retail zone at Greenfield District with various cafes, bars, dining establishments and specialty stores surrounding the area with an open green space in the middle, while The Hub is Greenfield District's newest dining strip.
Brown's Gourmet Cafe, one of the new restaurants to open at The Hub, had its soft opening and we were among the few bloggers invited to try it out.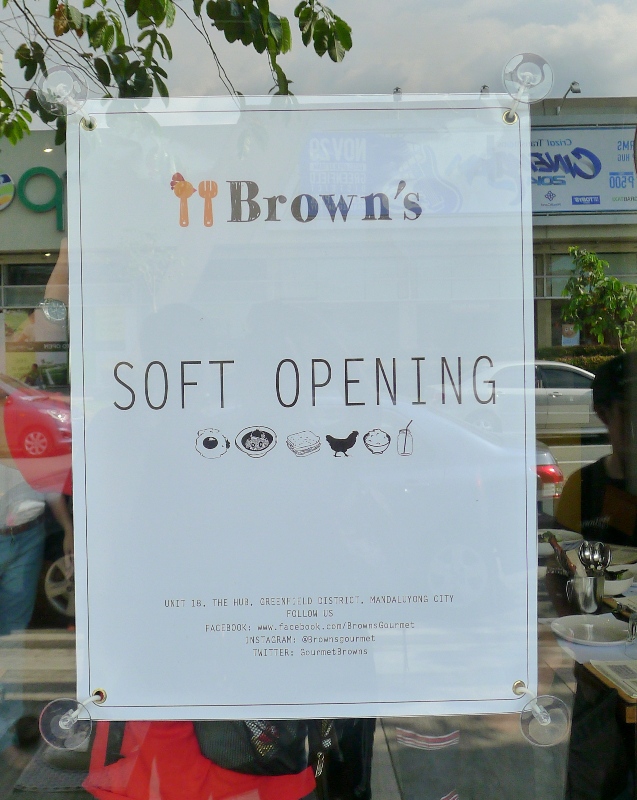 You will seriously love this place with its loft-type setting.  The extra floor on top provides a separate dining area for guests who prefer an intimate or small celebrations.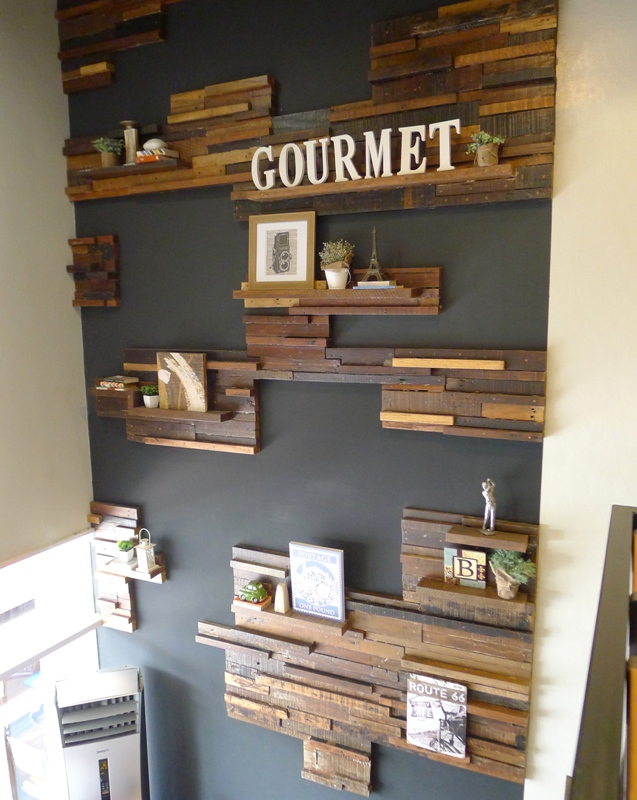 And now, the food:
Chili-Calamansi Salad + Candied Nuts (P135.00).  It's good for sharing, so share!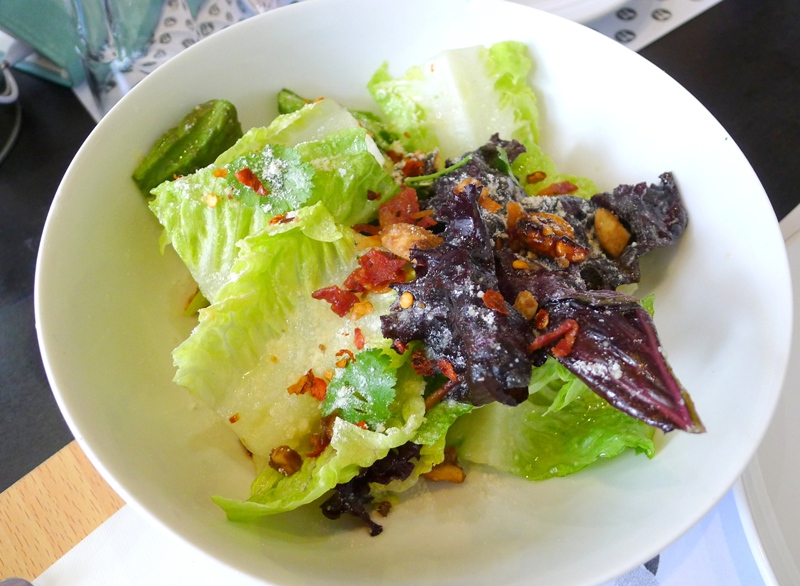 Mushroom + Spinach Croquette (P90.00).  You might not want to share this (because masarap talaga sya) so if you're dining in group, better make an extra order of this.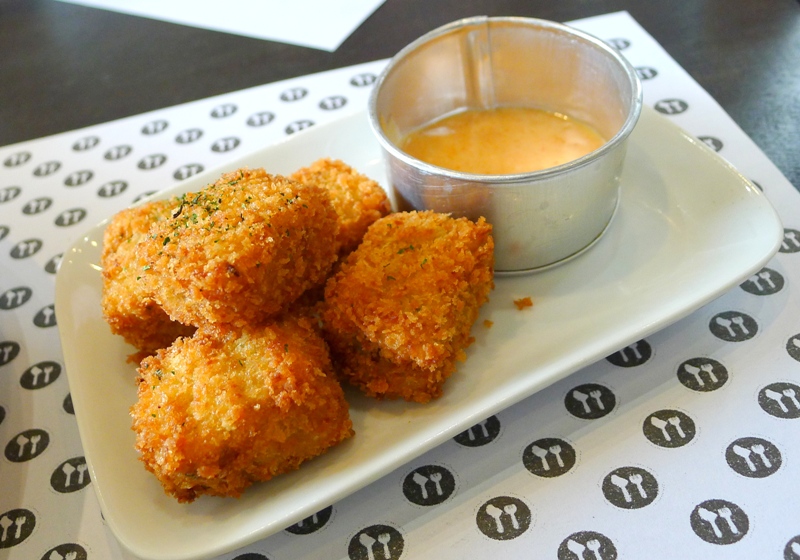 Roasted Tomato Pasta (P165.00).  You had me at your perfectly al dente pasta noodles.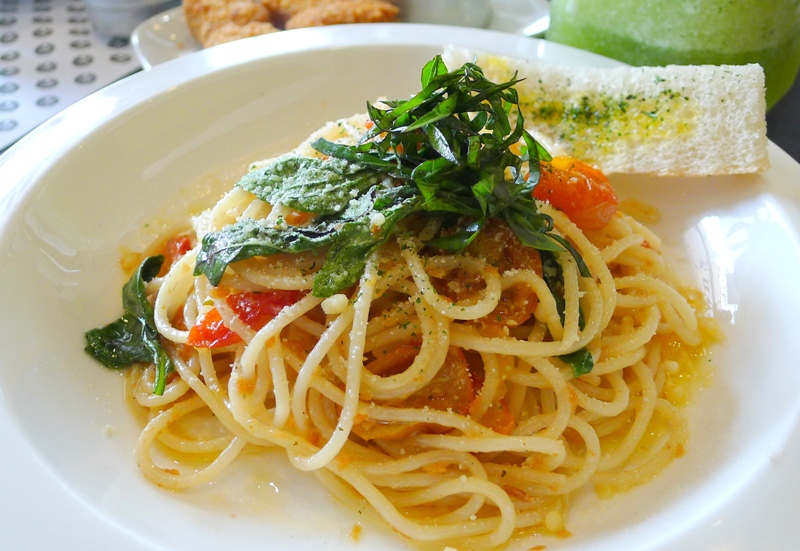 Brown's famous roasted chicken with Mac and Cheese + Parmesan Potatoes (P249 for half-chicken).  A house specialty.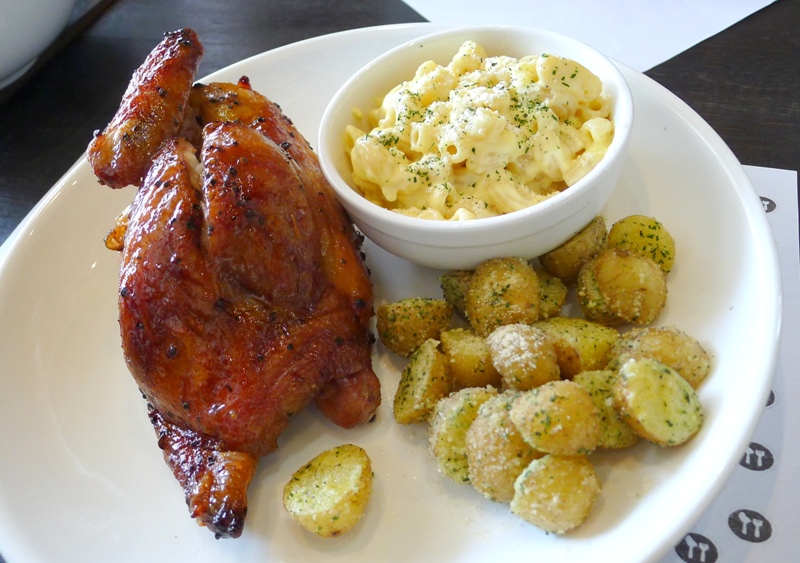 The thirst quenchers:  Brown's mixed fruit shakes (P110.00 each).  Mine was the green one, which is a mix of Basil + Ginger.  Other flavors available are Mango + Mint (in yellow) and Mixed Berry (in red).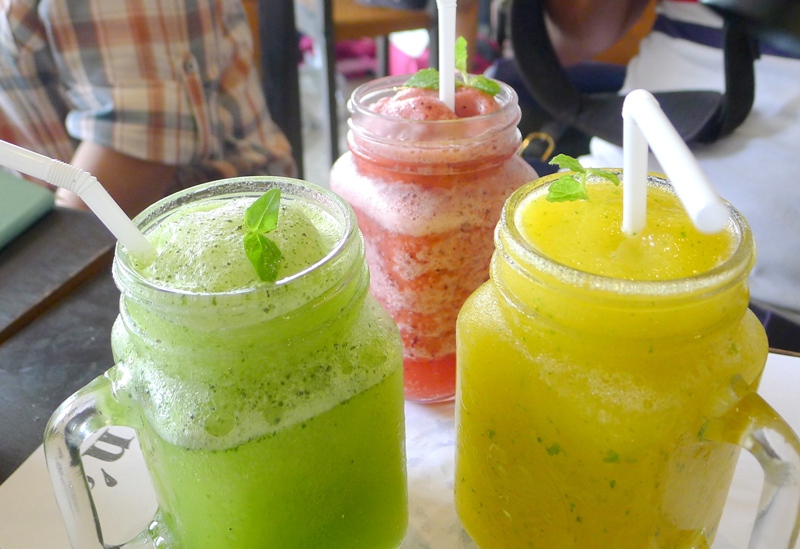 If you are a fan of Japanese Omelet Rice (like me!), then you just have to try Brown's omelet rice meals (called OMM Rice).  There are different flavors to choose from, but all of which are guaranteed to please your taste buds!
My favorite: Beef Bulgogi Omelet Rice  (P170.00), with sirloin beef, Brown's homemade sauce, leeks and carrots.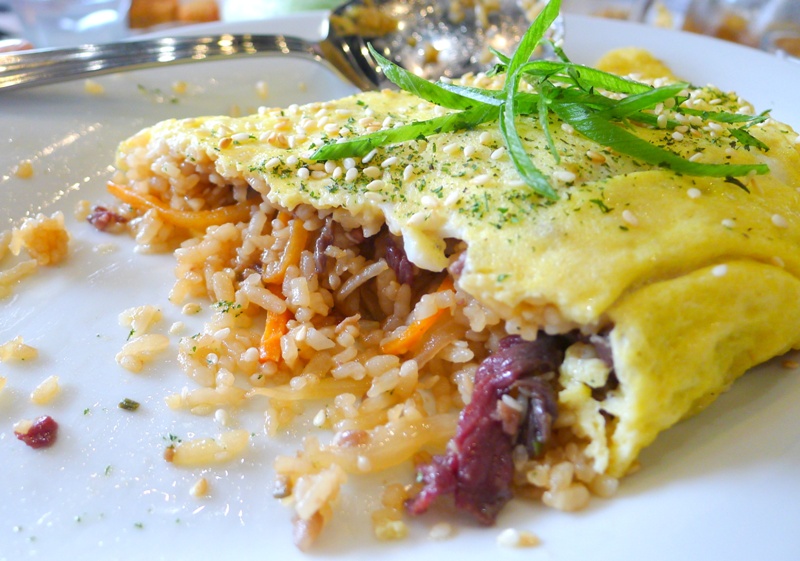 Ang nakaka-intriga at nakaka-adik:  Smoked Fish + Olives Omelet Rice (P155.00).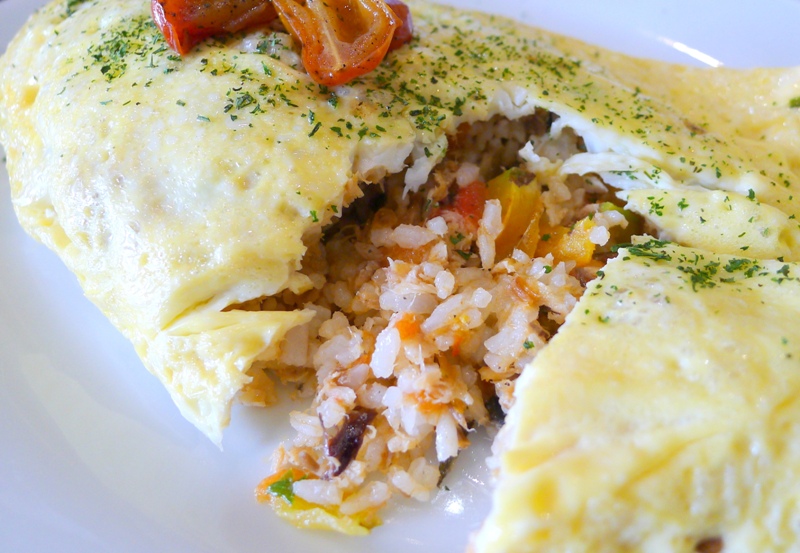 We capped our hearty lunch with Brown's signature desserts:  Deep Fried Cookie Dough (P95.00) and Churros + Blonde Mocha (P90,00).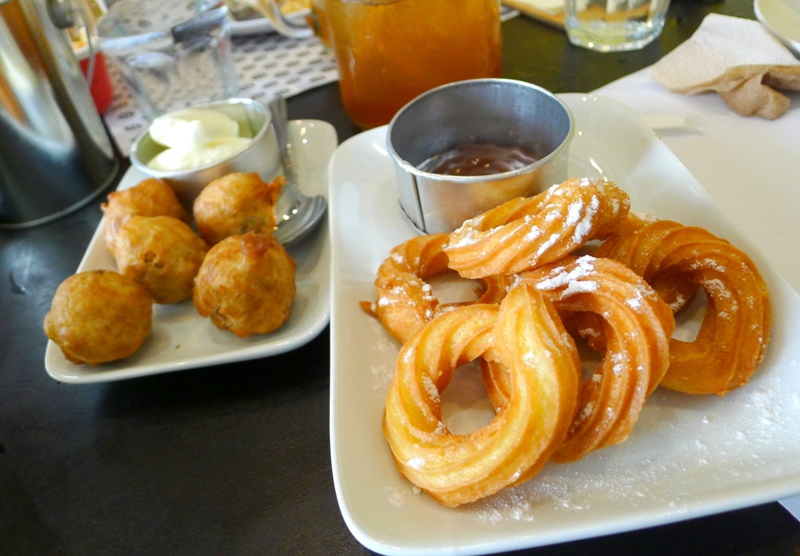 Don't be fooled by the squid ball appearance of their deep fried cookie dough…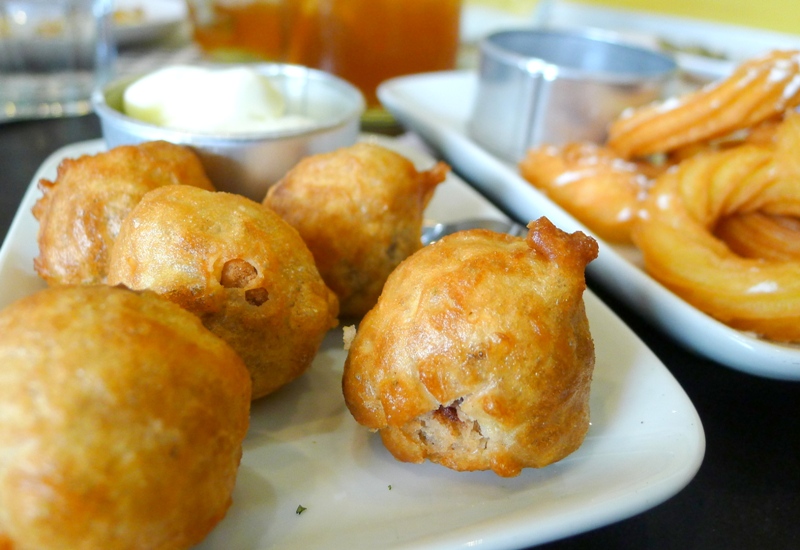 …because inside each ball of this chewy cookie is a gooey chocolate chunk that has a rich taste of cacao.  Truly enjoyable!  An explosion of goodness, I must say!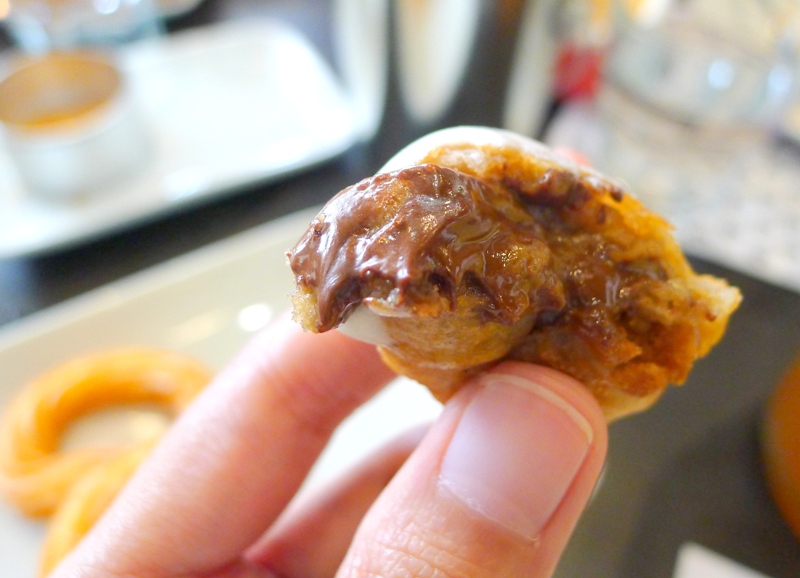 Don't leave Brown's Gourmet Cafe without trying this cookie dough!
More on our food trip around Greenfield District in my next blog post! I will feature a restaurant that serves authentic Persian cuisine, then a cute Korean-French patisserie for that sweet ending.
Can't express enough here how excited I am to go back to these establishments, this time to share good food with my family and friends, and also the good cheer of Christmas!
Are you all ready for Christmas, folks?