Since our city adopted a ban on the use of plastics in establishments like groceries, stores restaurants, I have been collecting the paper bags that are used as packaging for the stuff we buy.
And since it'll be only 8 weeks before the "-ber" months set in, I thought of "up-cyling" them into Christmas paper bags!   I used the typeletter stamps I bought at 168 Mall in Divisoria, the tree and lace stamps I got from 10A Alabama, and these pretty little floral stamps from Office Warehouse at the Landmark.
Here are what I came out with: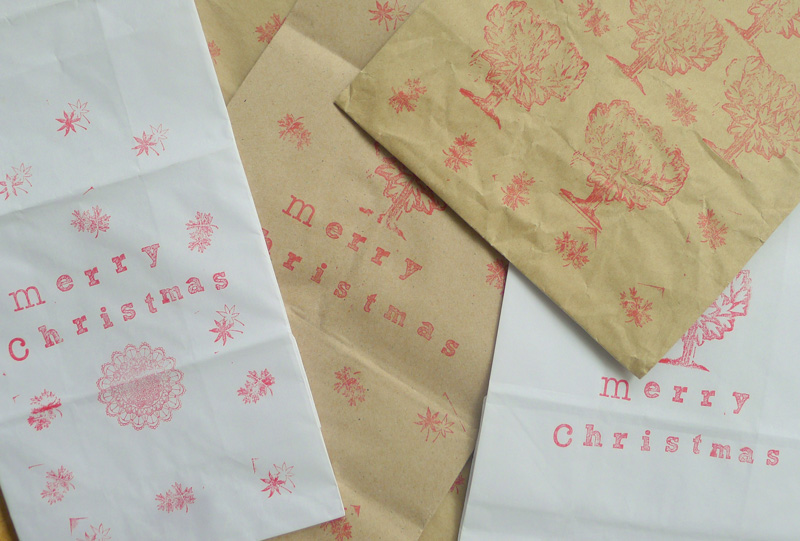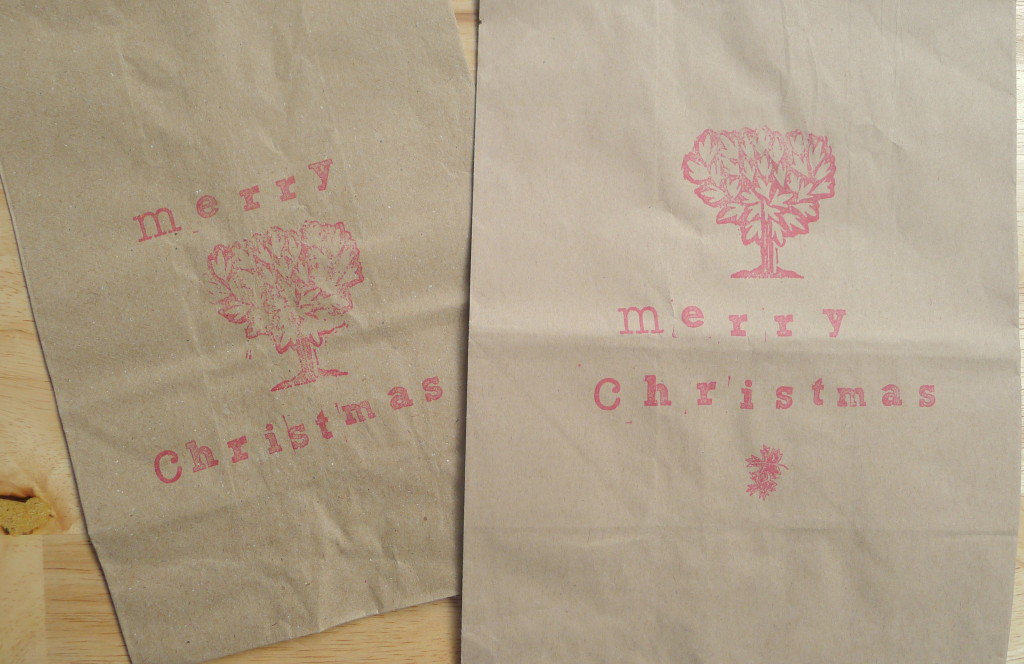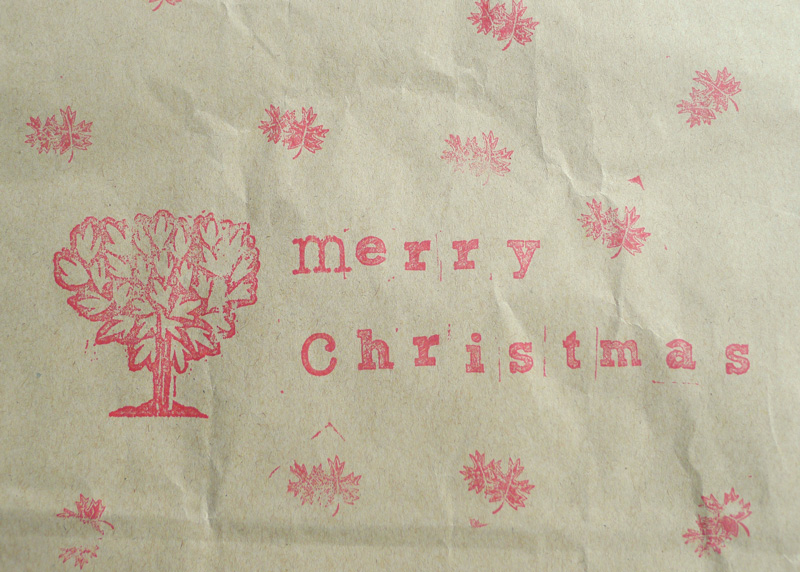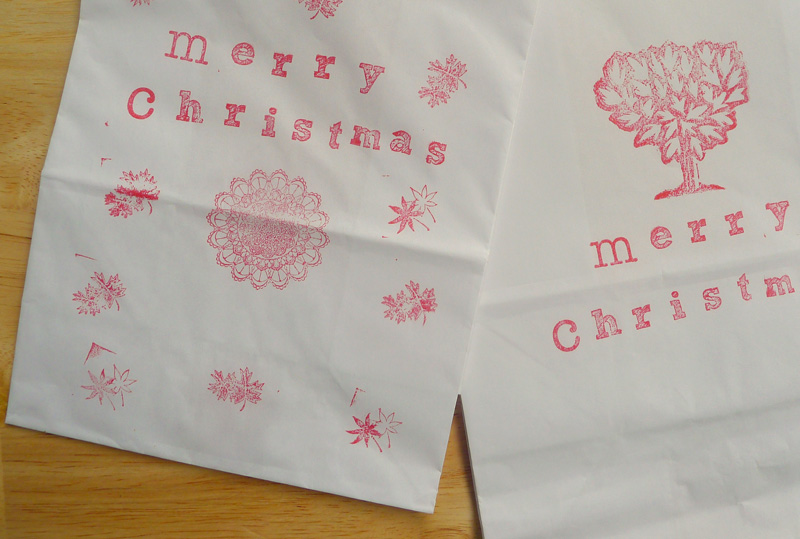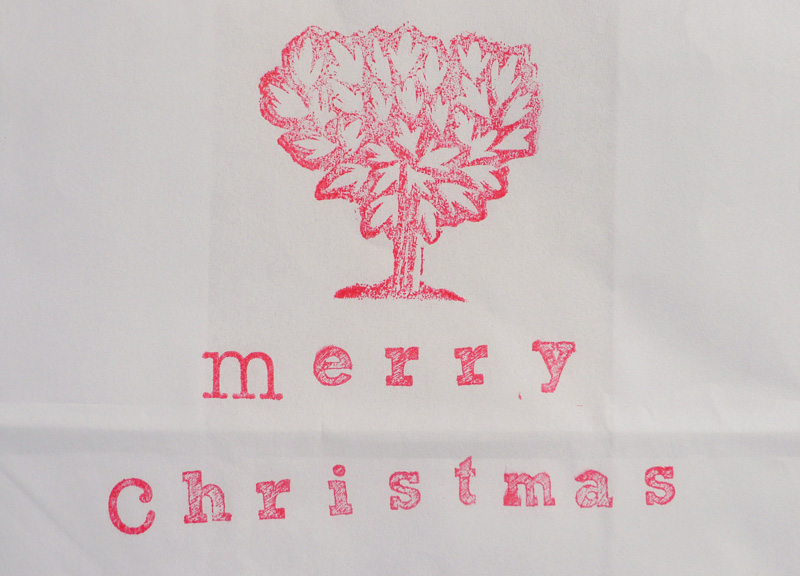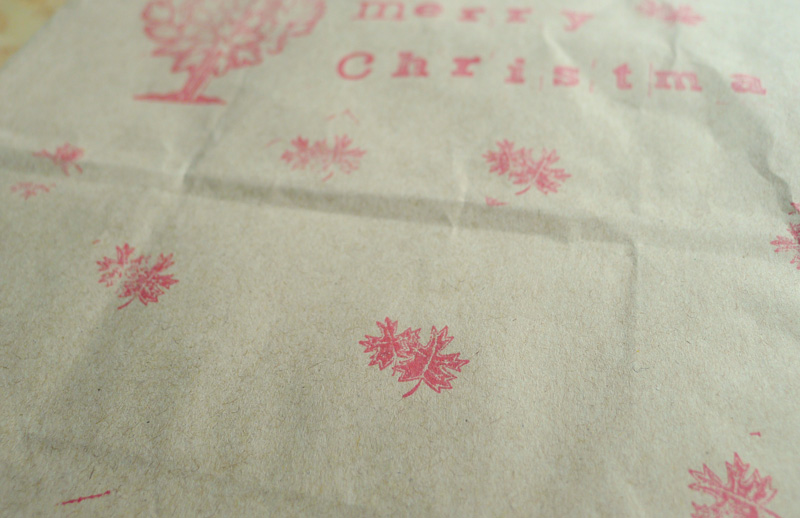 Notice how I used the 2 kinds of typeletter stamps I have for the text, "Merry Christmas"?   I think it's cute   =)
I still have to learn how to use the little floral and leave stamps with more ease, to minimize the edge markings of the stamps on the paper bags.
So when last year was all about recycled paper shopping bags, this year is going to be all about up-cycled brown paper bags (and crafty paper gift wraps, too!).
Going green is good!    Try it!   =)