Just sharing with you this little craft project I did last week: DIY wrapping paper that I used to wrap some birthday gifts.
I used a pattern paper as the 'wrapping paper', which I got from National Bookstore (only P19.75 for 5 sheets).  I like the paper because it's smooth, durable and easy to work with stamp (the ink dries out easily).
This is also my first time to use the stamp patterns that I bought at the Handmade Arts and Crafts Fair at 10A Alabama  =)    The tree pattern is from Rubber Ducky Stamp Co. and the lace pattern is from Sitting Pretty Crafts Studio: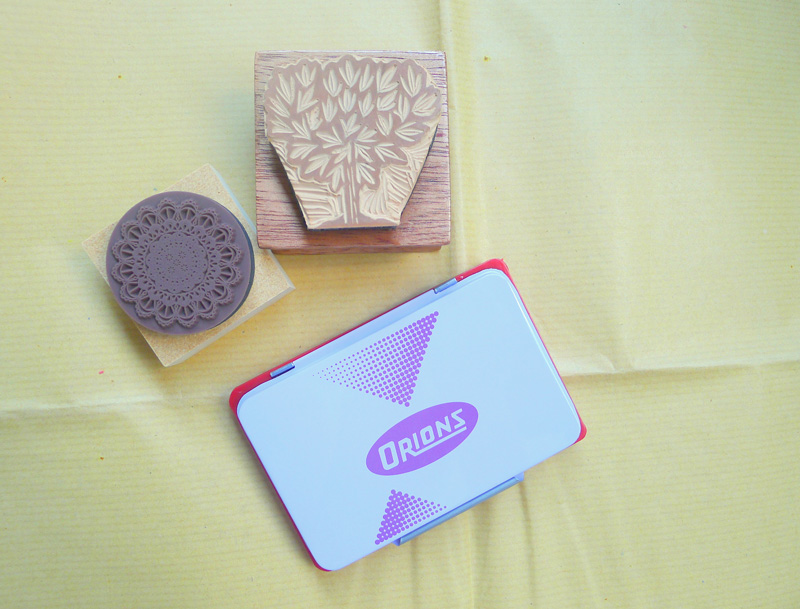 Stamping time!   I did not have a design in mind and just stamped and stamped until I'm satisfied haha!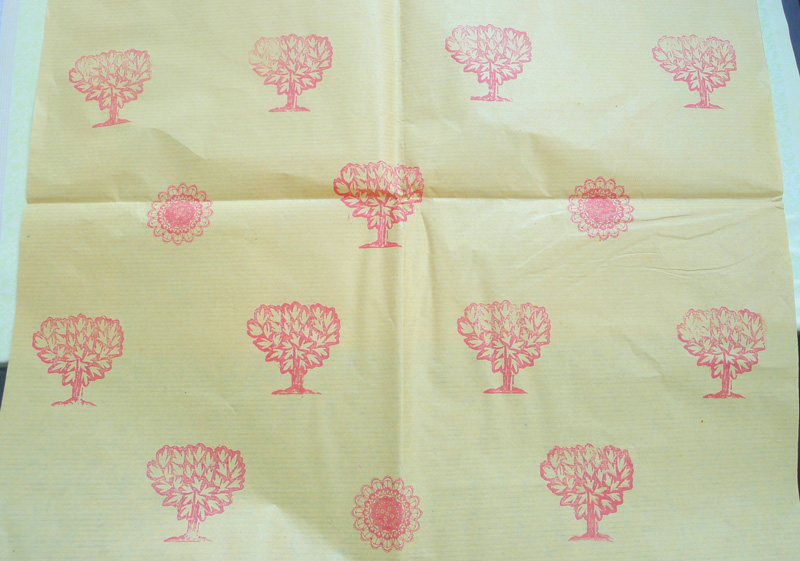 Amazing details of the stamp patterns.  The tree rubber stamp is hand-crafted, by the way.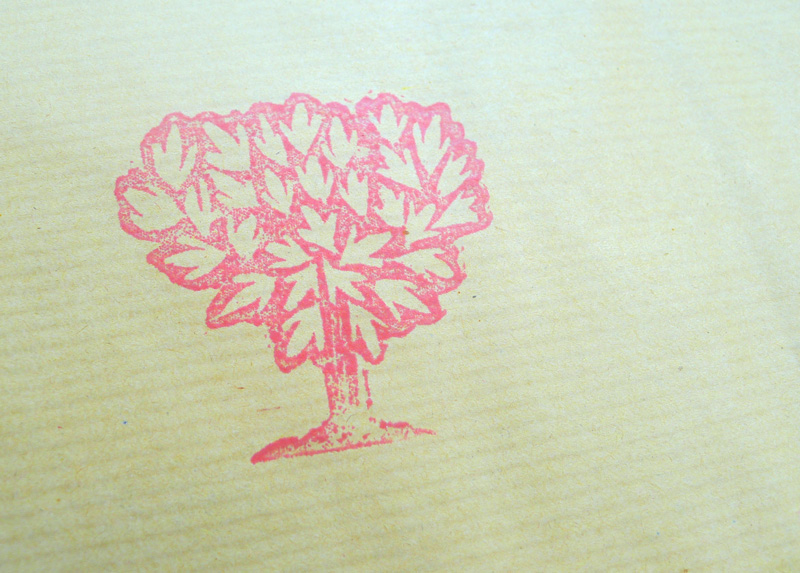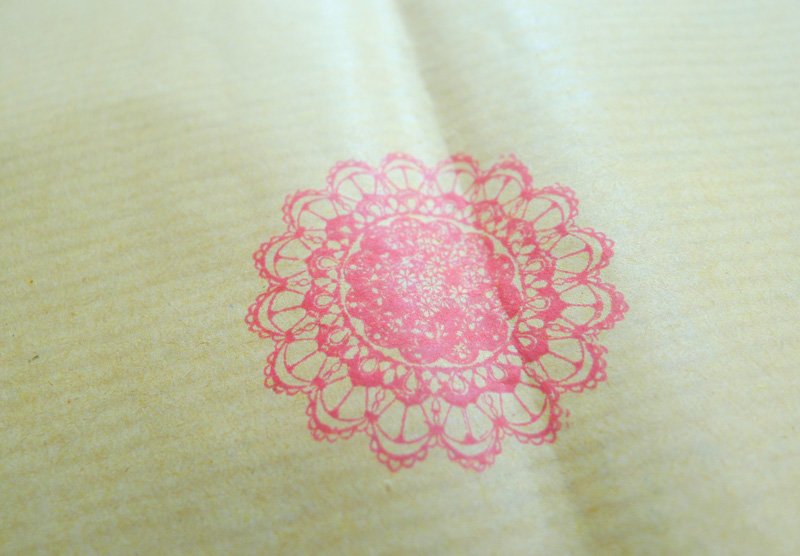 I used the checked red-and-white washi tape I bought at 168 Mall Divisoria to tape the sides of the gift box and then tied it up with the baker's twine from Paper Chic Studio.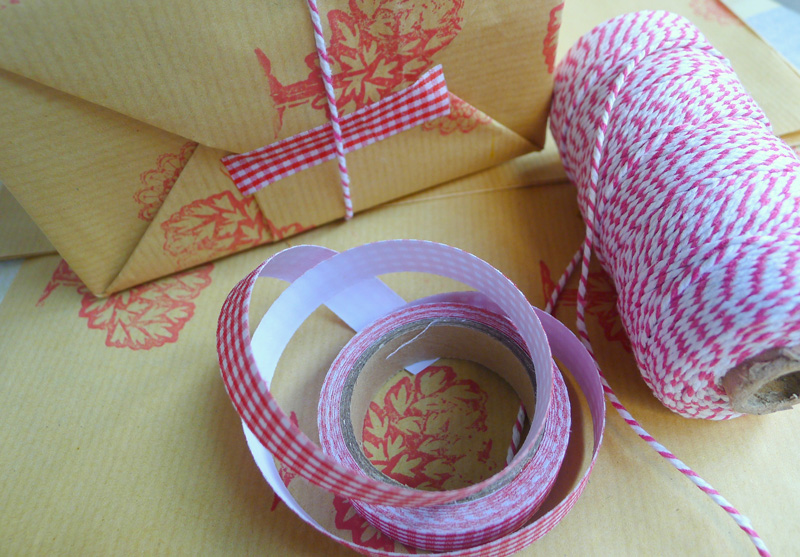 My labor of love   =)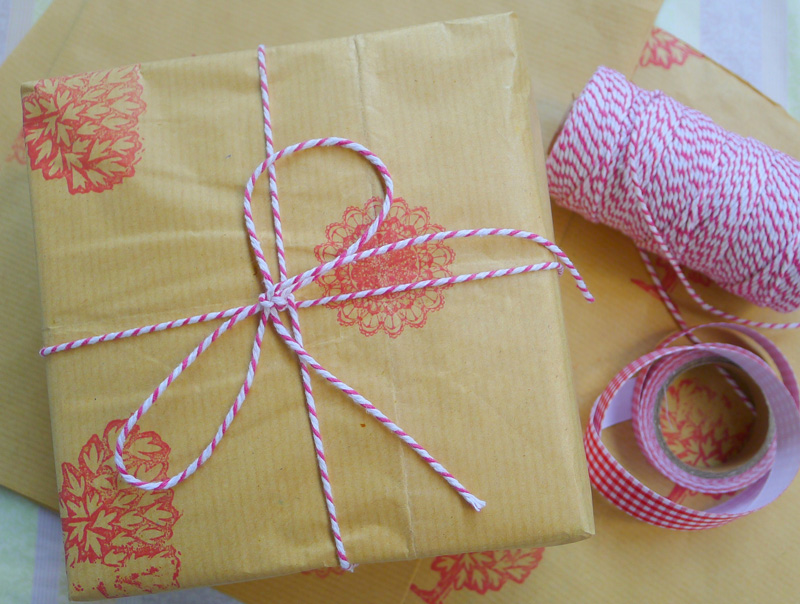 This happy craft project inspired me to do more DIY projects with my stamps.  And there's just so much you can do with them!  Note cards, gift tags, identity cards – the list could go on.
I hope you enjoyed this post.   Aren't we all glad it's Friday?  Some of you may have planned your summer vacation starting weekend until Wednesday (which is Labor Day – a regular holiday). That means only 2 days off from work (Monday  to Tuesday).  I wasn't able to plan any but my cousin and I will make use of the free day on Wednesday by scouting for more stamps and washi tapes at 168 Mall!  This time, I will get the exact stall number of that vendor I found last time selling cheap washi tapes =)    My cousin will also help me shop for some beach clothes which I will definitely need when AJ and I celebrate our 2nd wedding anniversary at some paradise in this southern part of Luzon.  More on this soon!