Last Sunday, AJ and I braved the summer heat to check out the Handmade Arts and Crafts Fair at 10A Alabama Street.  I've read countless blog posts about this fair which is like a treasure trove of handmade and DIY products by creative and resourceful artists.  Here you will find lots of paper craft, handmade jewelry, craft materials, handmade dolls, etc.   You will also find vintage furniture, frames and even chinaware.  If you love interesting things then this is a must-see place for you.  And if you love paper craft then beware – you will definitely not go home empty handed!
You will not miss the address – 10A Alabama Street – because of its gate which is very striking and is an artwork in itself: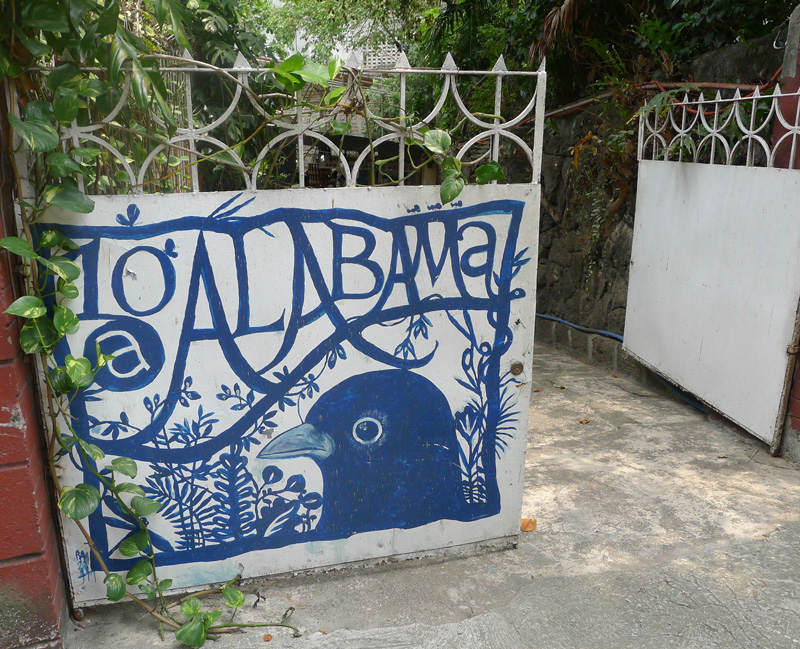 Even the cemented front yard  sidewalk was turned into a whimsical art work.  it's a tea party!  I love it!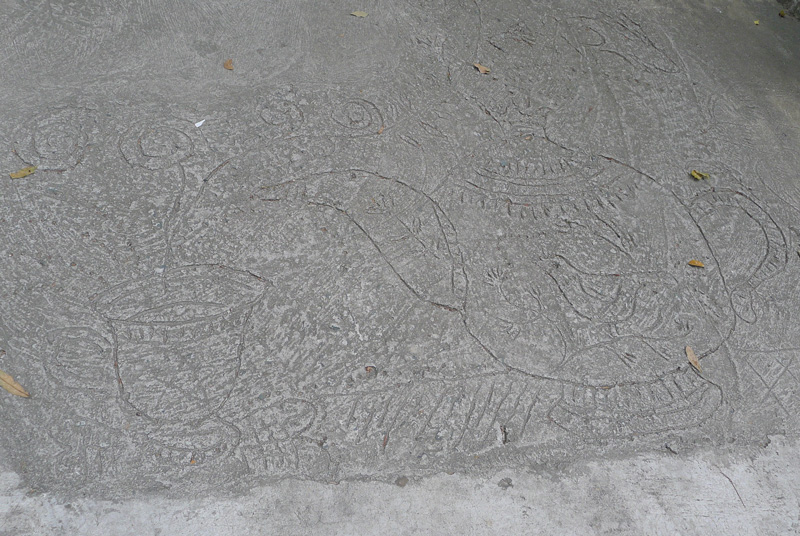 10A Alabama is actually a home that was converted into a gallery/shop for vintage furniture and other home knick knacks.  So it is essentially the Resurrection Furniture and Found Objects Gallery.   And now the home too of handmade artists who participates in the Handmade Arts and Crafts Fair.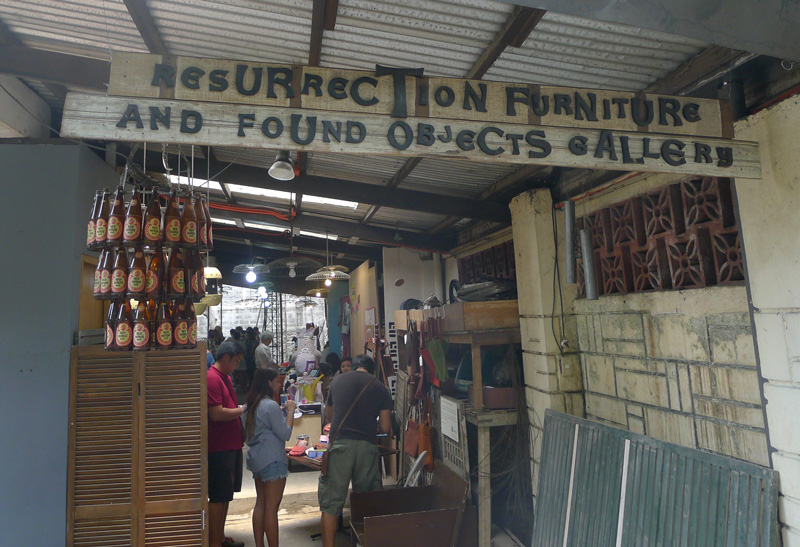 Below are just "some" of the lovely, Etsy-like items I found inside this wonderful house (this is gonna be picture heavy  so the web page might take a while to load).
From Pop.Junk.Love:  handmade stuff toys, plushies and even fashion earrings.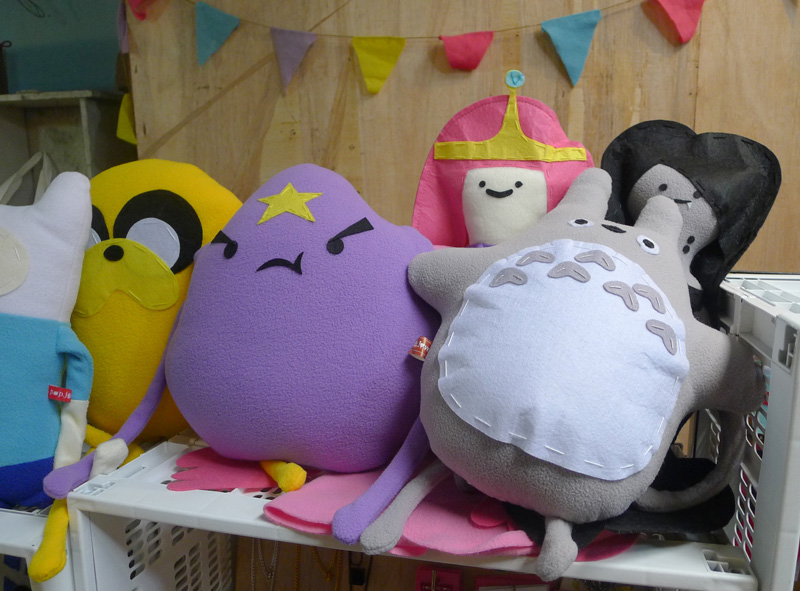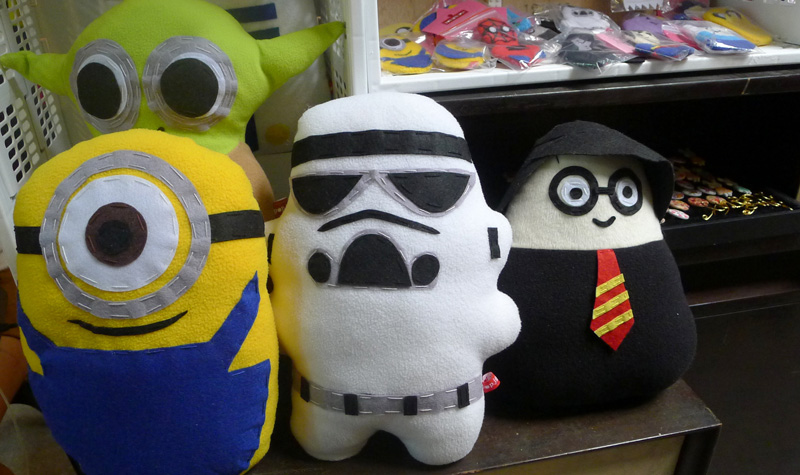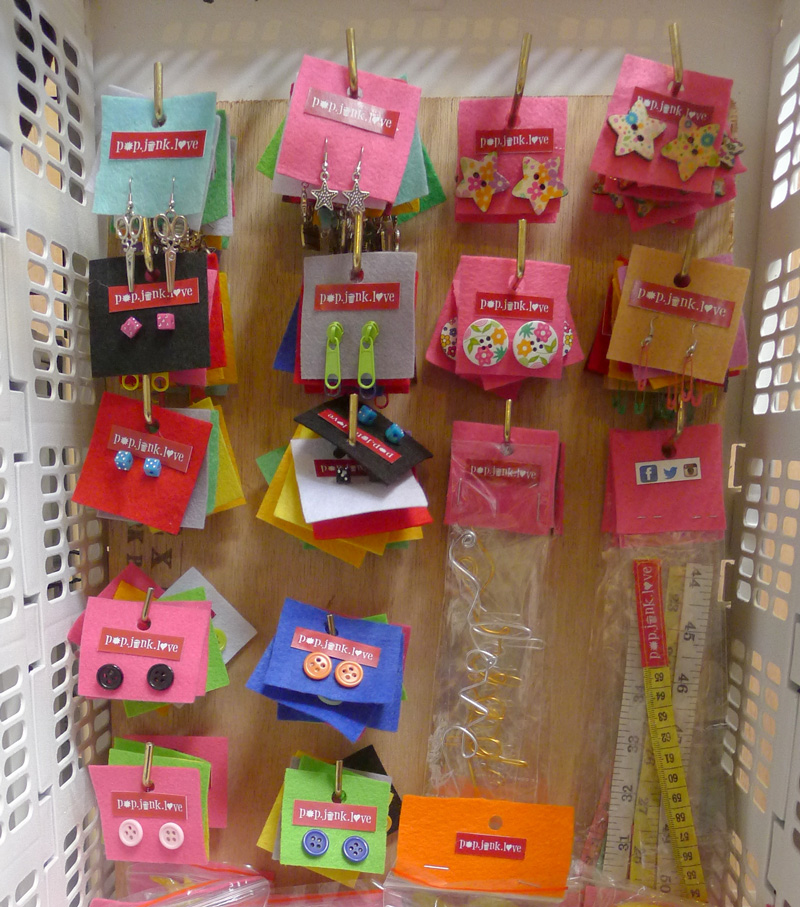 From Rubber Ducky Stamp Co.: hand-carved rubber stamps mounted on handles of tanguile wood.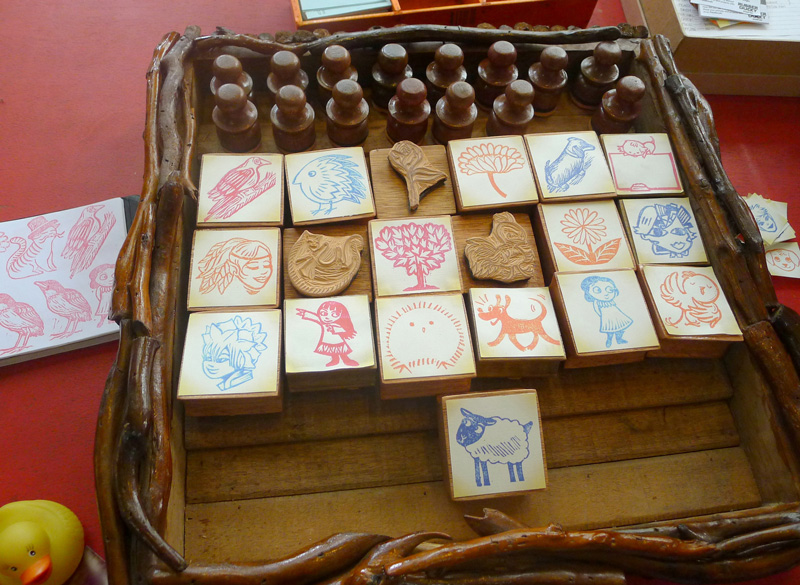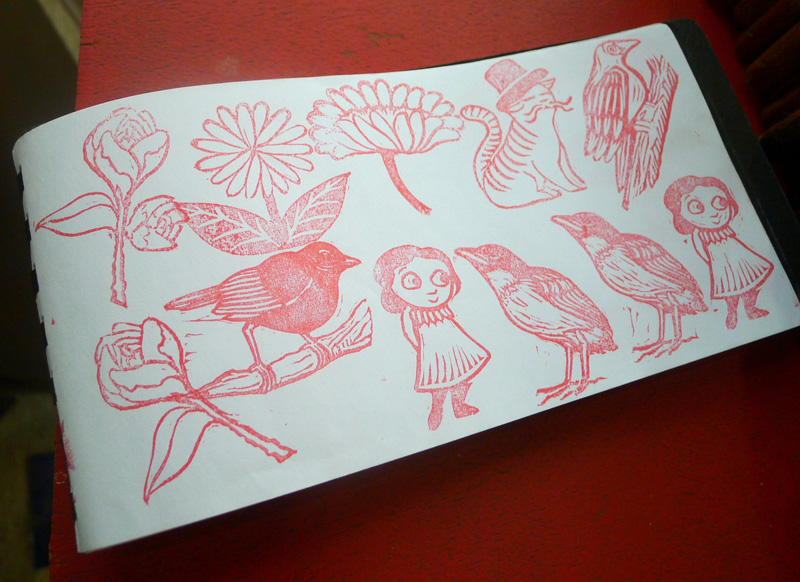 From Sitting Pretty Crafts Studio:   Arts and craft materials at very friendly prices.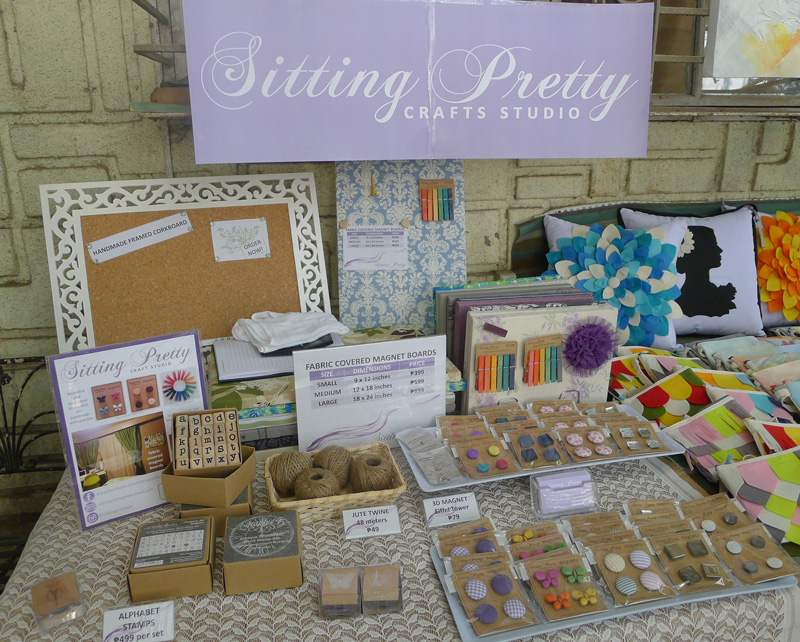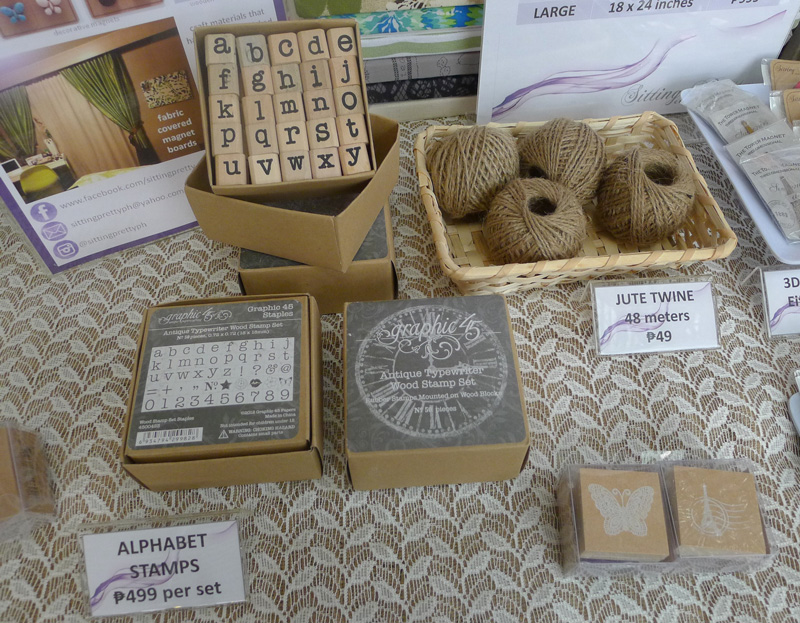 From Hey Kessy:  washi tapes and more washi tapes!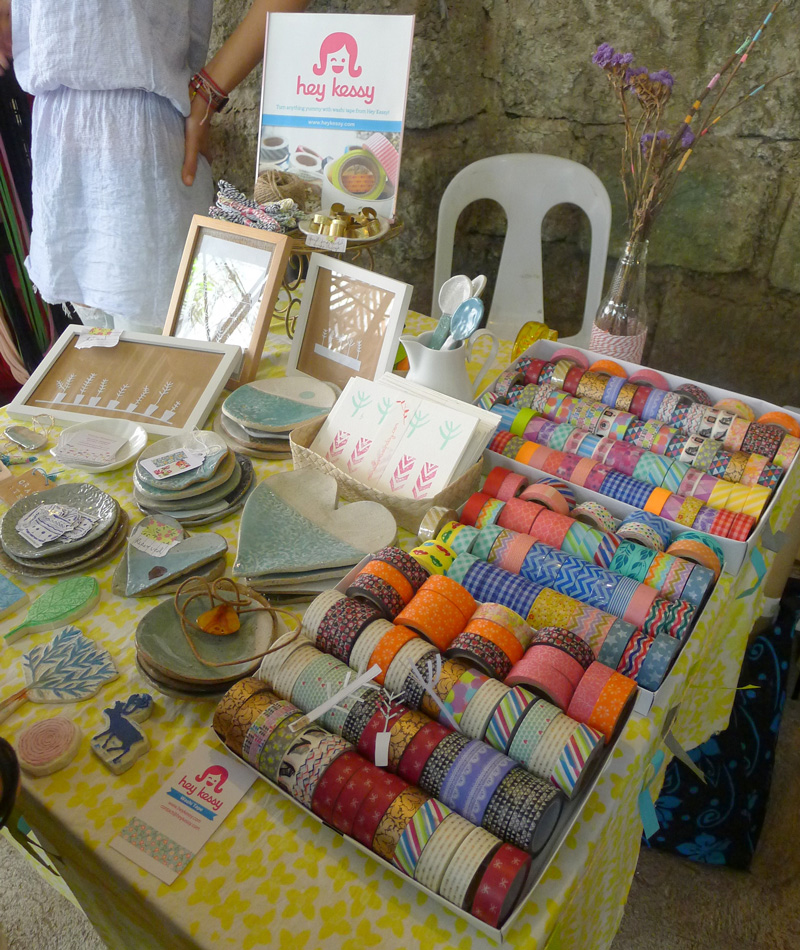 From Asa Montenejo:  artful stationery in very luxurious paper.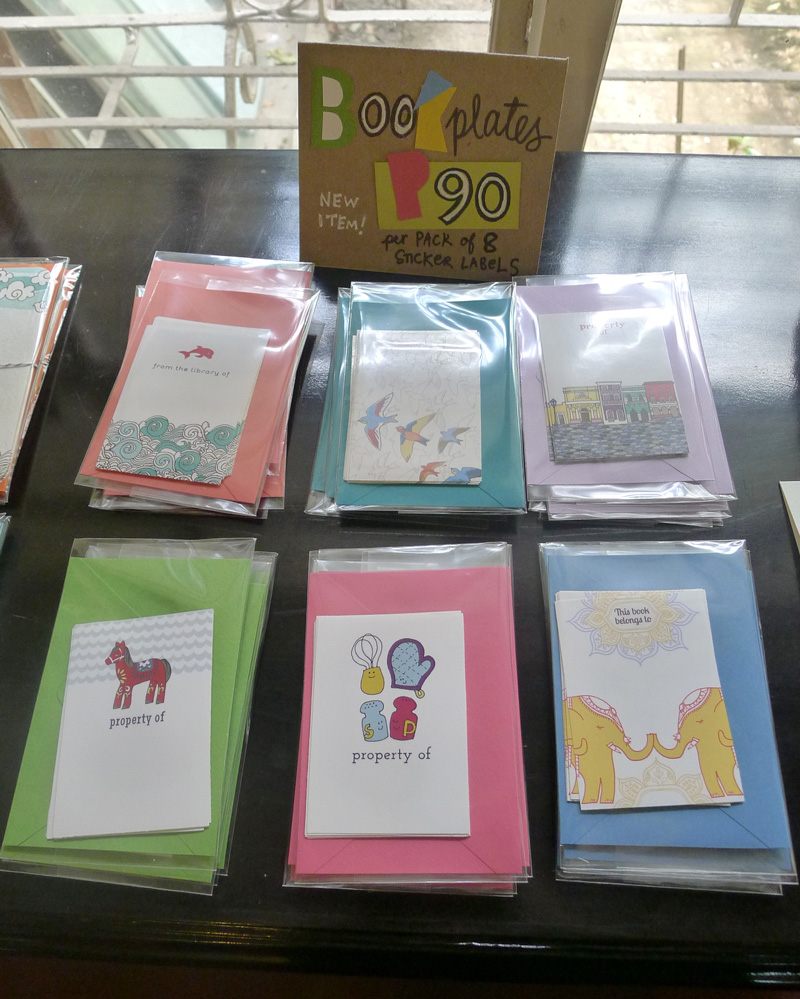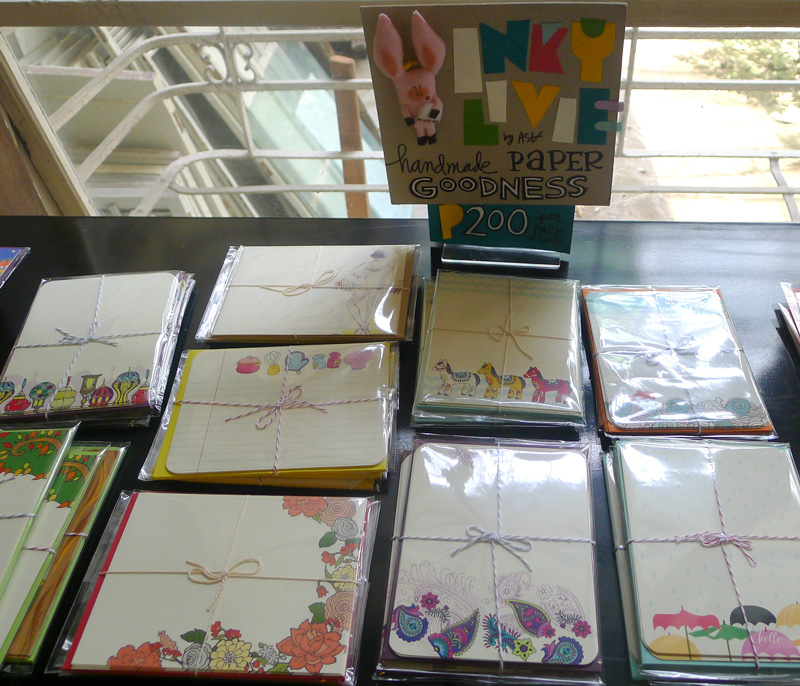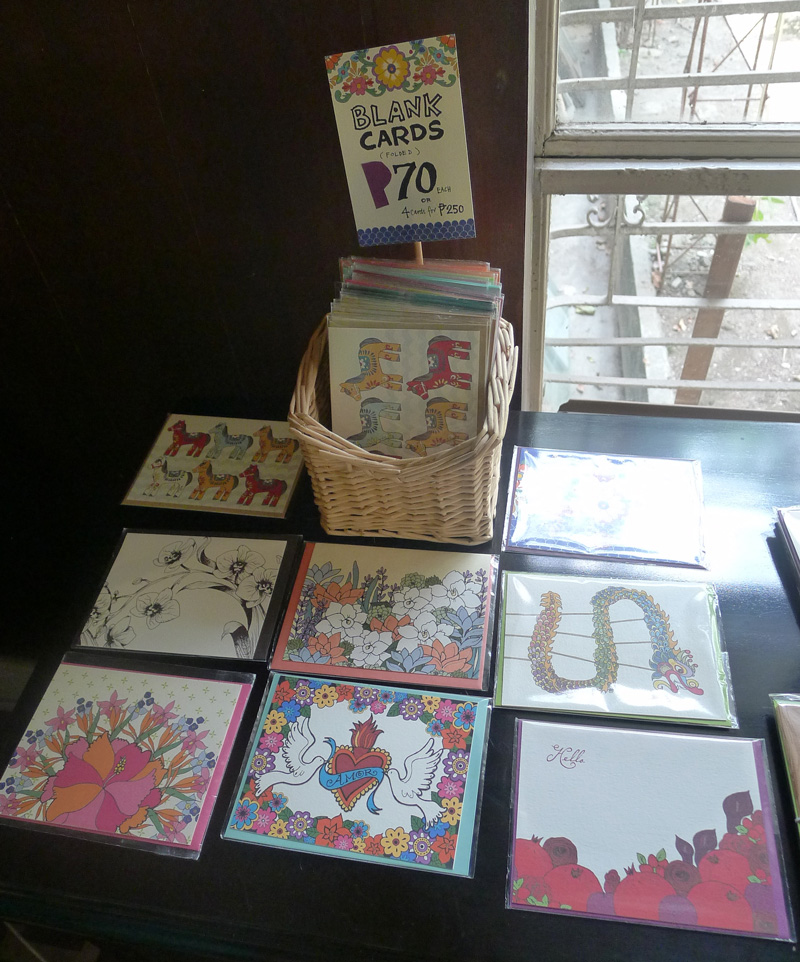 From Thingamabobs:  Whimsical and colorful jewelry trinkets, wallets and home decors.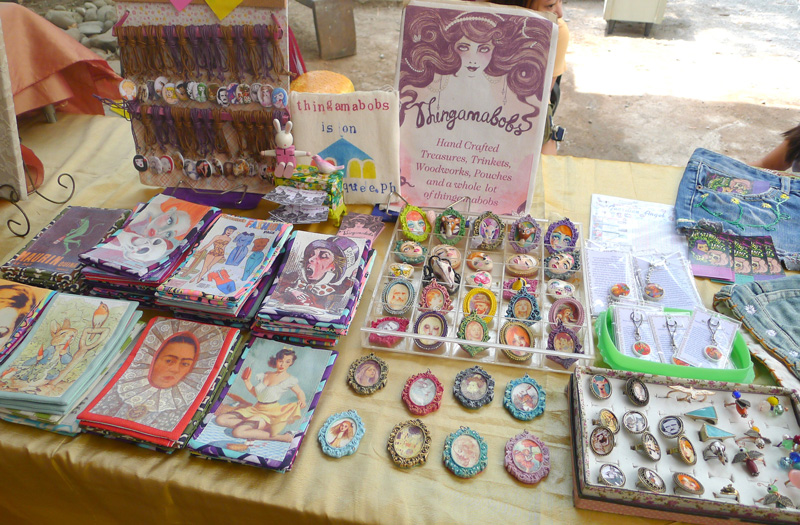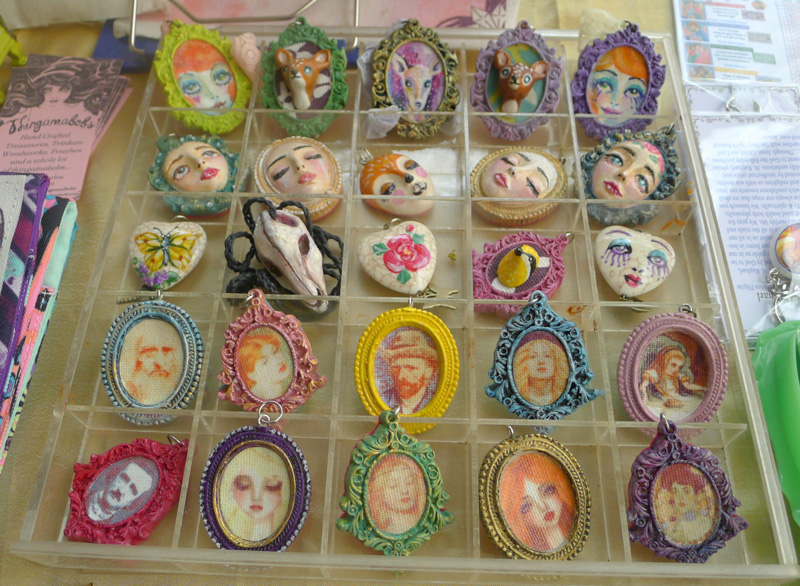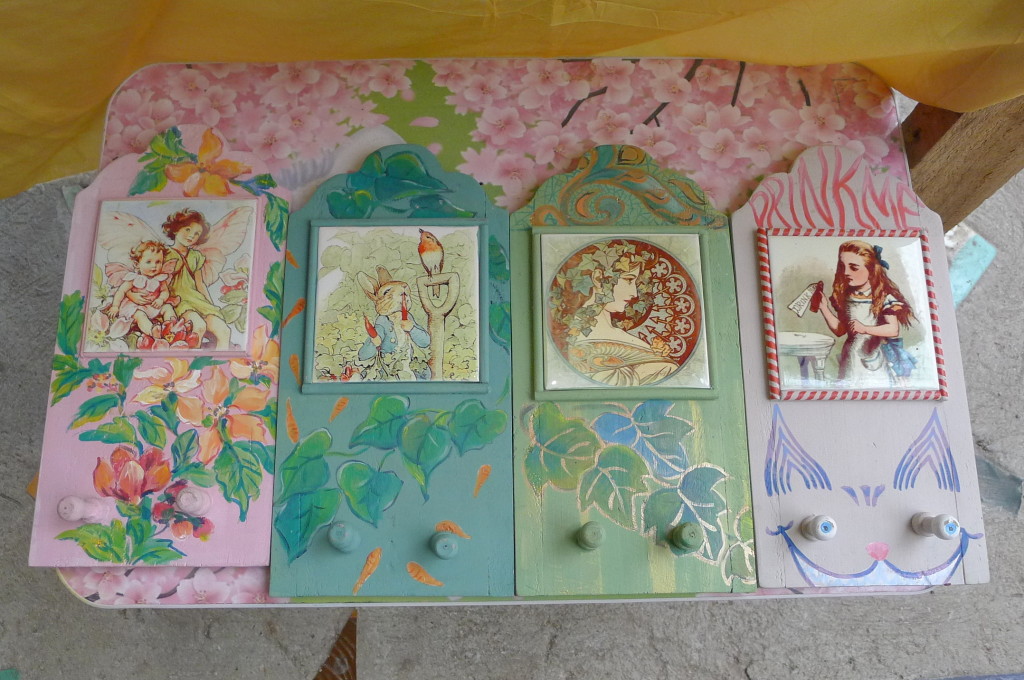 From Dolldalita – hand-made dolls!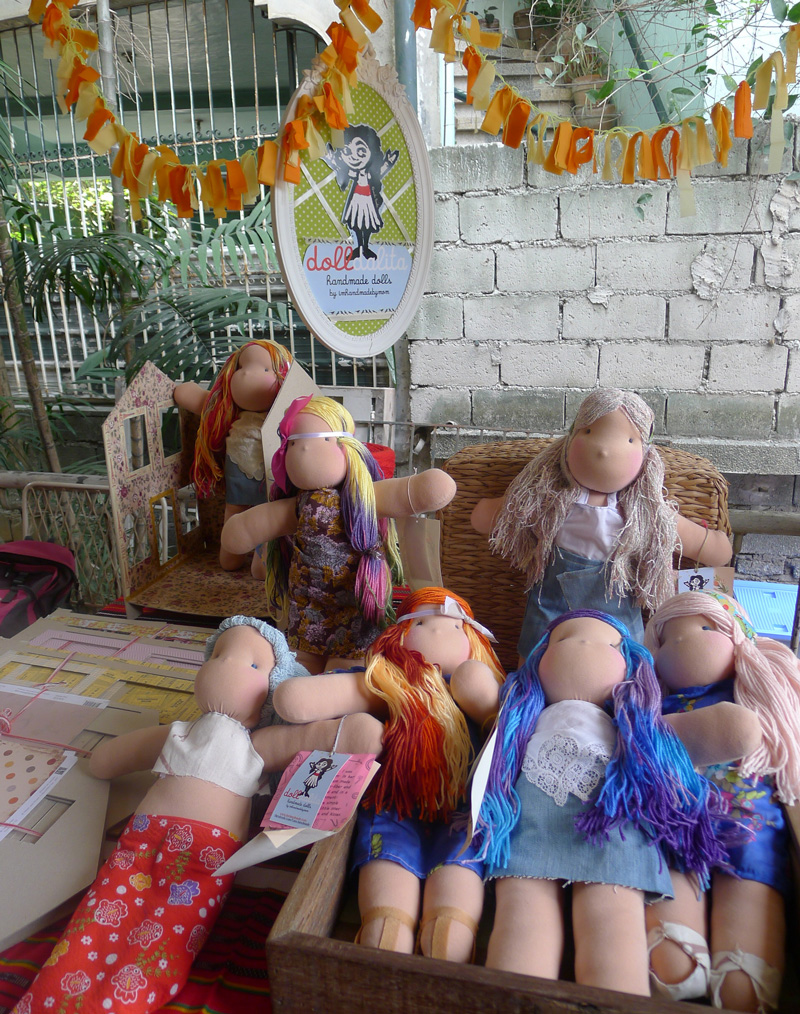 I forgot the name of the shop selling these super cute felt-cloth pendant jewelry and they also have a felt-cloth version of the iPad and Canon camera too!  I love the Totoro pendant!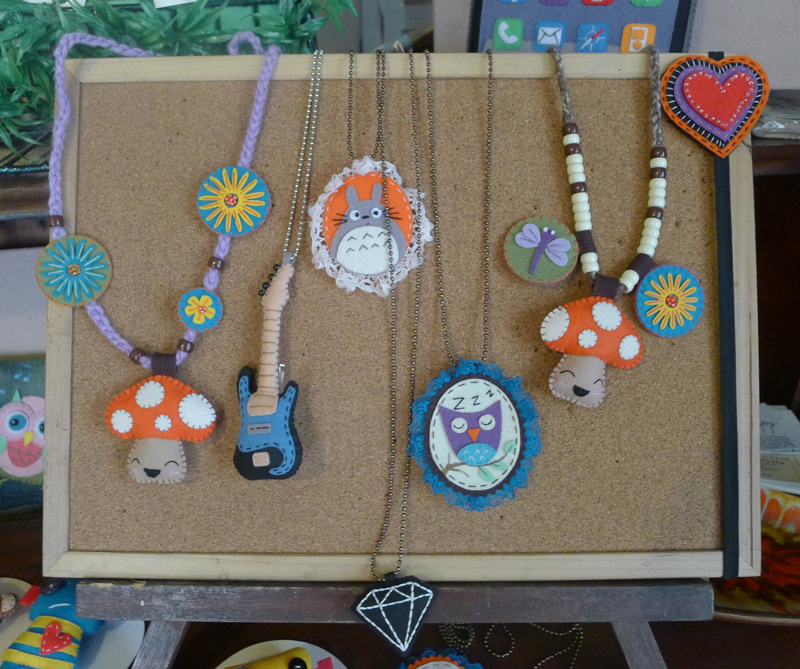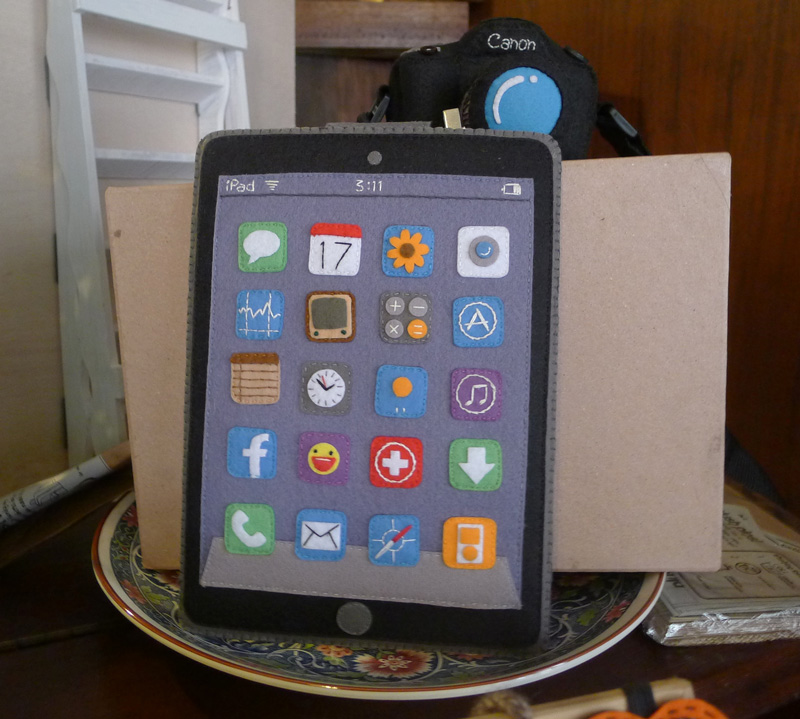 Can't get enough of this cuteness overload?  There's still a lot to discover at 10A Alabama and the pictures above are just a fraction of the products you will find there.
I bought only a "few" items from the fair:  rubber stamps from Rubber Ducky Stamping Co. and Sitting Pretty Crafts Studio, note cards from Asa Montenejo and a Darth Vader plush keychain (not in picture) from Pop.Junk.Love.
Had I brought more money with me, I would have grabbed some of these vintage plates.  They sell at P200 a piece.  Do you find that expensive or just right?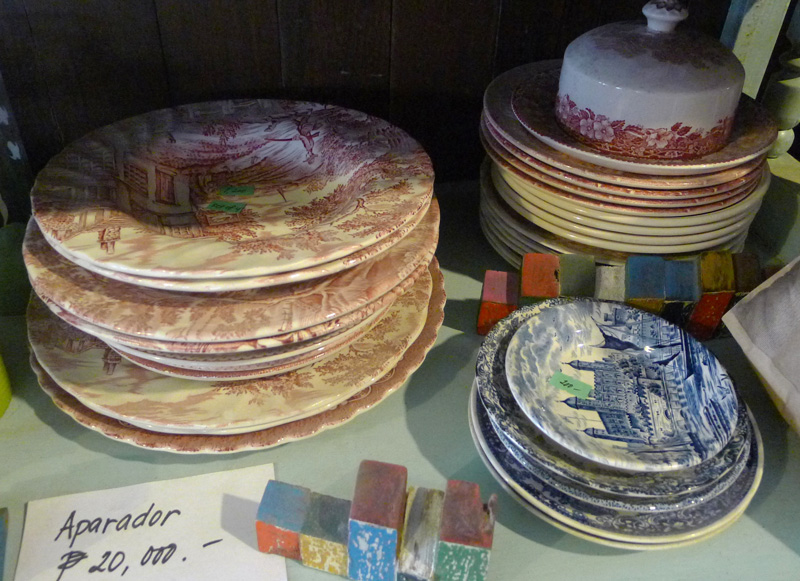 I hope you all enjoyed this virtual tour of the Handmade Arts and Crafts Fair at 10A Alabama.  But still, nothing beats the satisfaction of seeing the actual stuff and bringing home some hehe.
Catch the next Handmade Arts and Crafts Fair at 10A Alabama.  Like their facebook page for the fair schedules and to check out the "resurrected" vintage furniture and home decors  on sale by the  Resurrection Furniture and Found Objects Gallery.