On our last day in Tokyo, we took the train going to Odaiba, (お台場) a popular shopping and entertainment district on a man made island in Tokyo Bay. It originated as a set of small man made fort islands (daiba literally means "fort"), which were built towards the end of the Edo Period (1603-1868) to protect Tokyo against possible attacks from the sea and specifically in response to the gunboat diplomacy of Commodore Perry. (source)
From our apartment in Naito-machi, we walked going to Sendagaya Station and followed Google Map's train routes going to Tokyo Teleport Station.  The train rides took 40 minutes only, and we were at Tokyo Teleport Station before 10 a.m.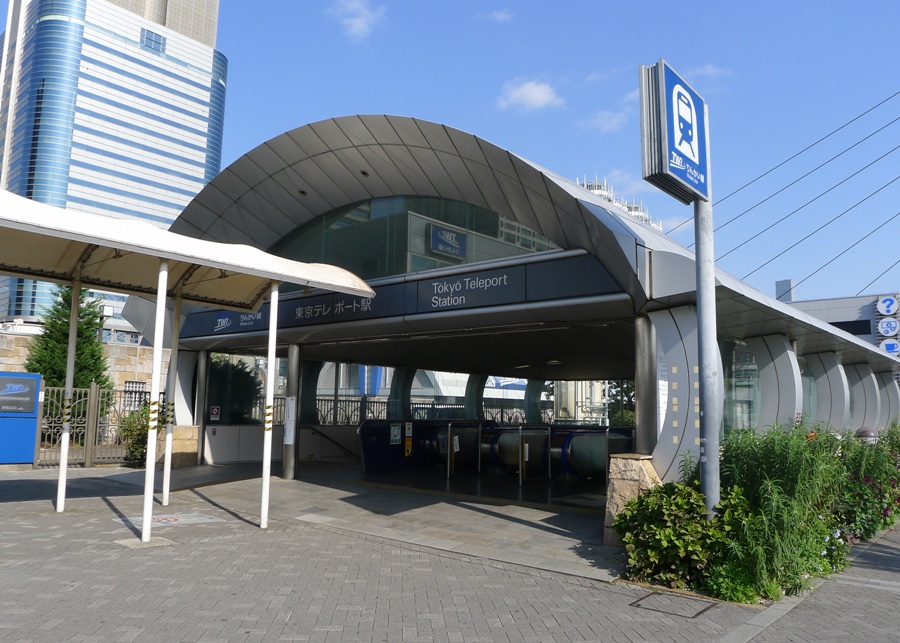 I thought we were there too early, but we're happy to find that Diver City Tokyo Plaza (ito talaga ang sinadya namin dun, hehe!) is already open!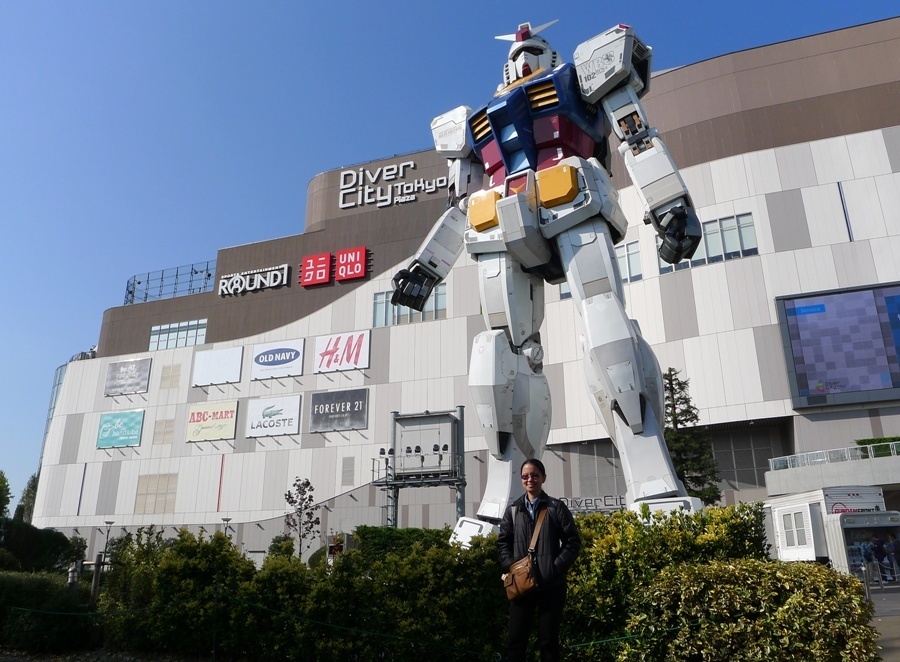 Diver City Tokyo Plaza is just one of the many attractions you will find at Odaiba.  But this one is the tourists' favorite because of the big Gundam statue in front of the mall, and because the mall houses Gundam Front Tokyo (GFT) – a museum and store themed after the Gundam franchise.  Gundam fans will have a hard time leaving this place, hehe!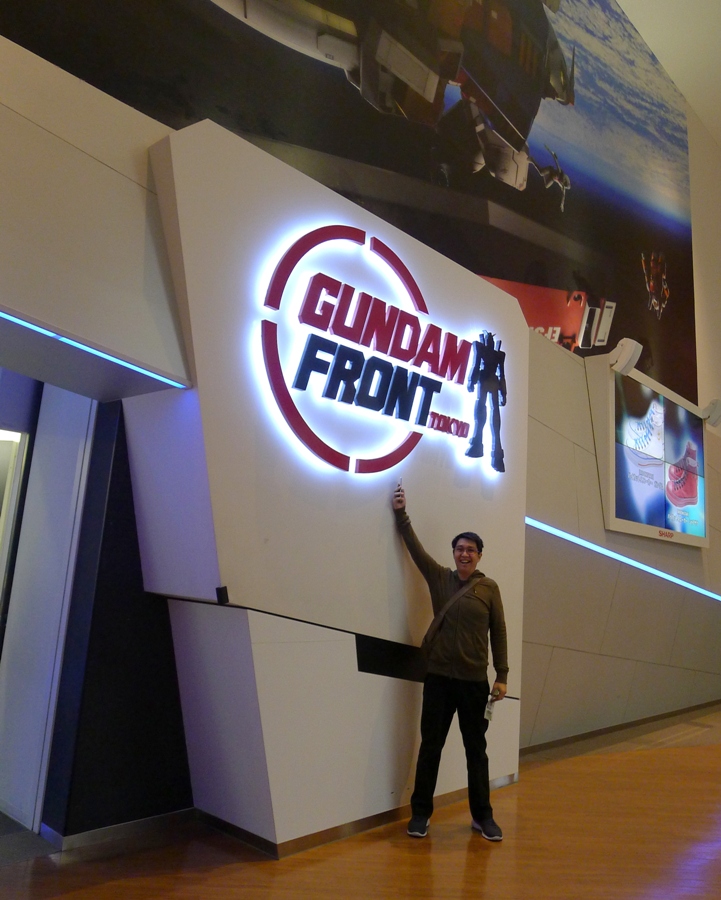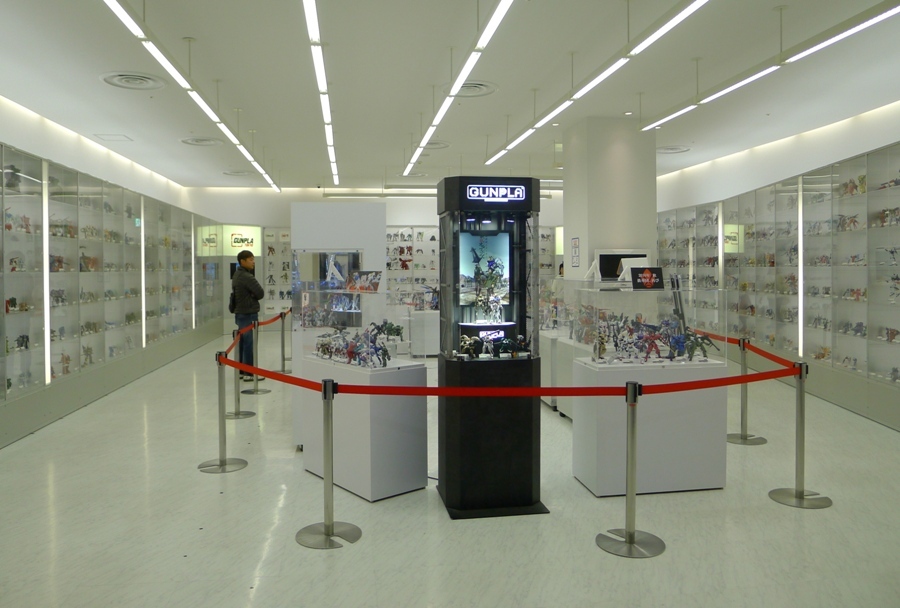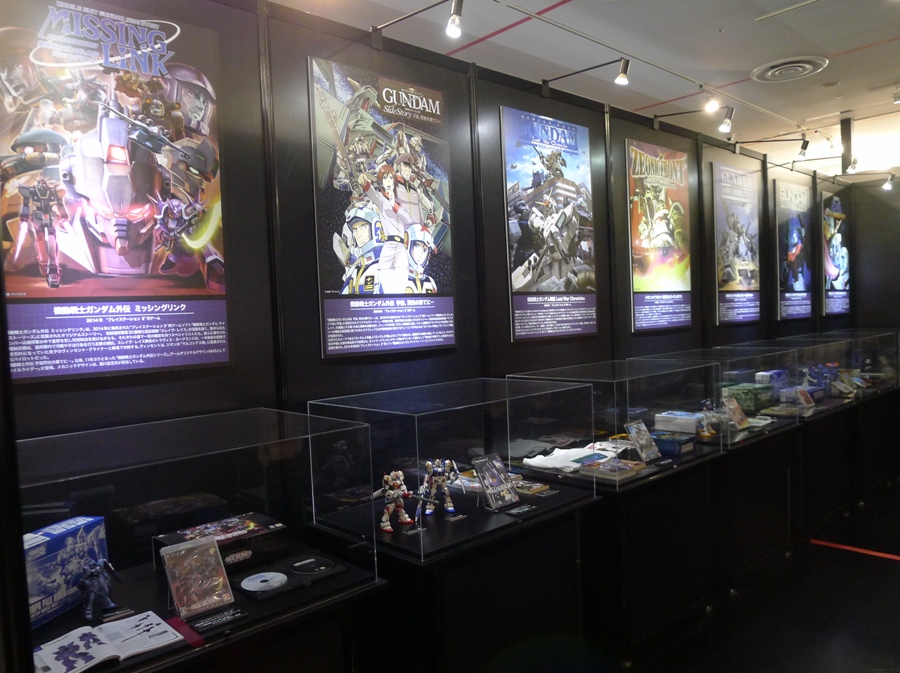 There are so many other interesting shops at Diver City, and half-a-day is not even enough to explore them all.  But I made sure to spend some time at my happy place =)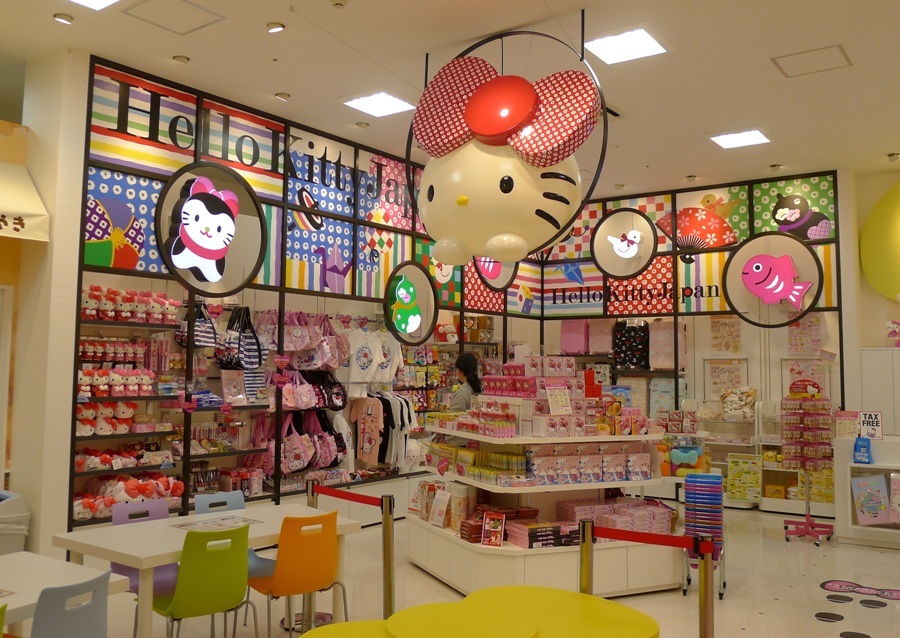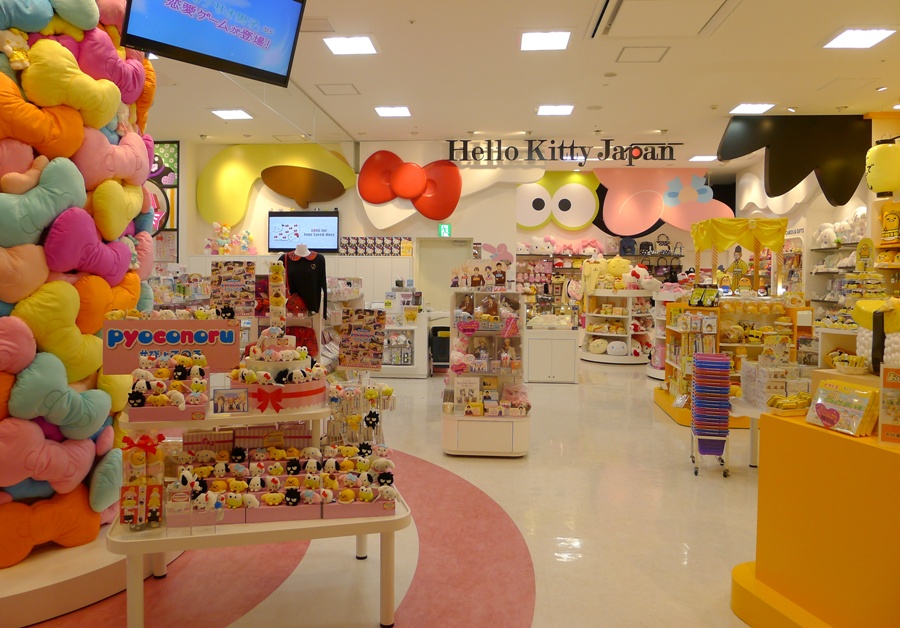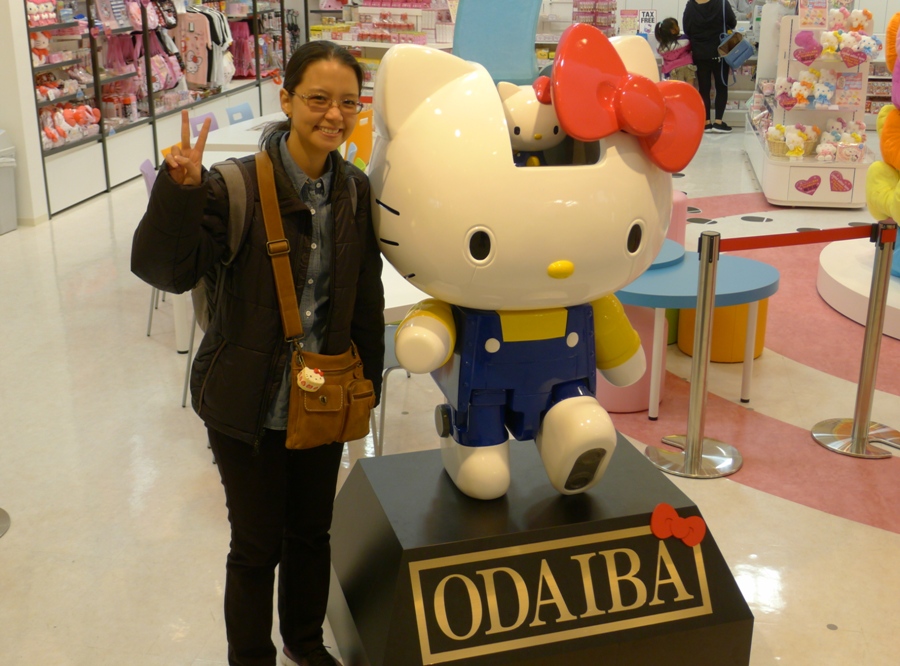 We saw a Godiva Shop inside the mall and made a stop there for their luxury Belgian chocolate soft ice cream.  So heavenly!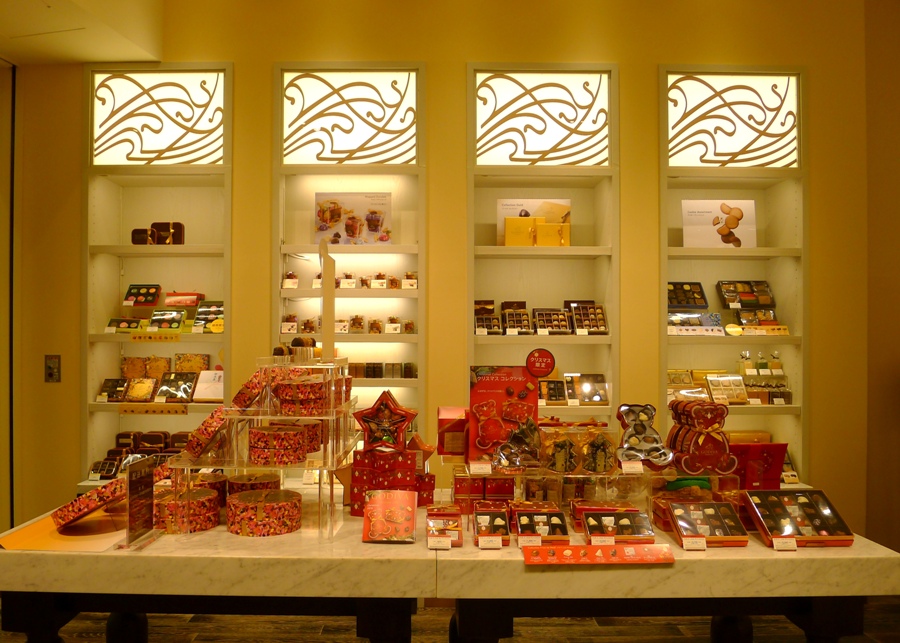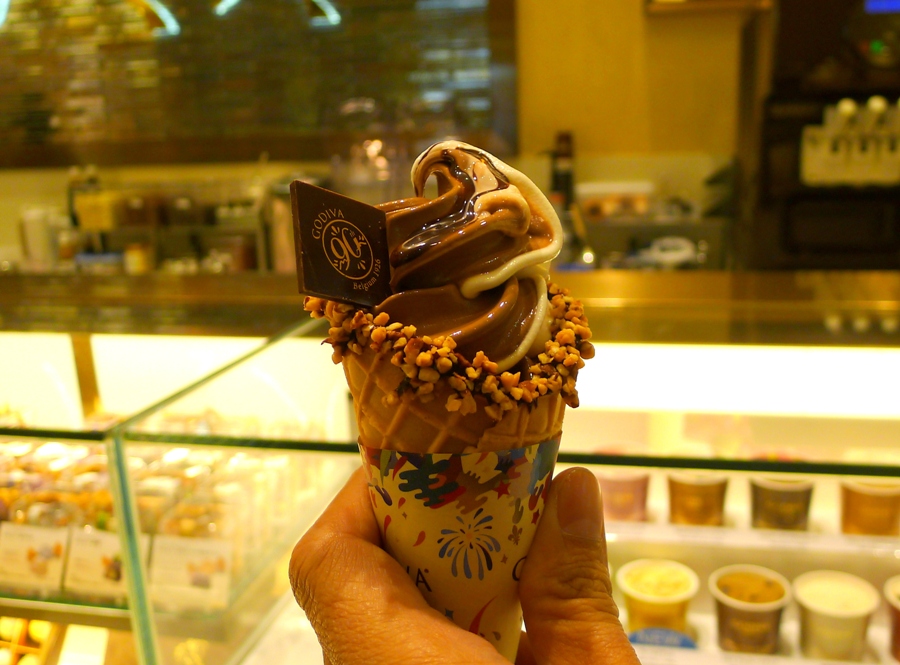 For lunch, we ate at Kimukatsu also at Diver City.  This is a pork cutlet specialty restaurant famous for its 25-layer mille-feuille katsu.  Fantastic meals at surprisingly reasonable prices!  Around Php500/head.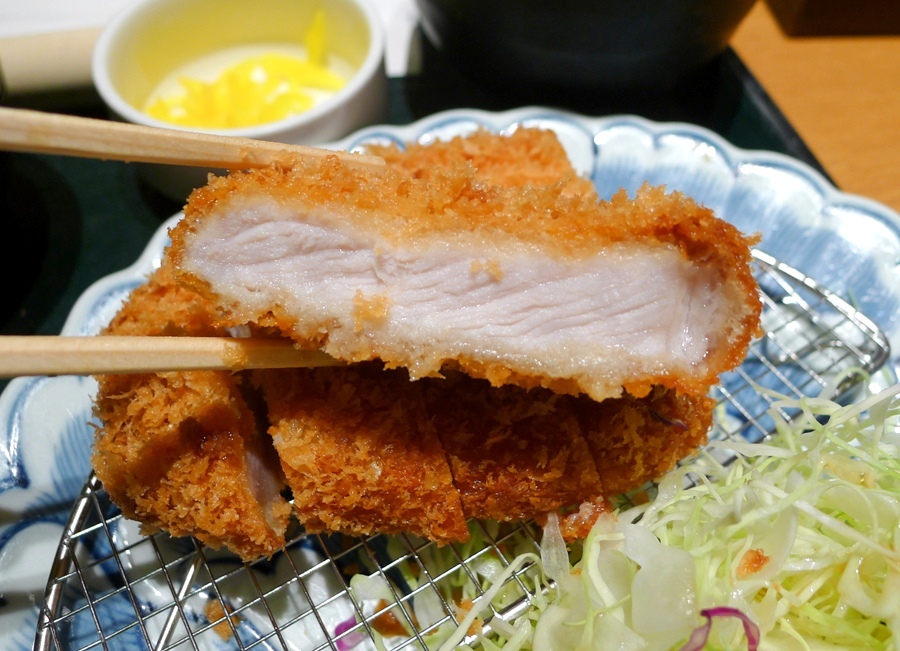 We continued to explore Odaiba after lunch.  There's a bay shuttle outside the mall which we took to get to the Odaiba Seaside Park and Odaiba Statue of Liberty.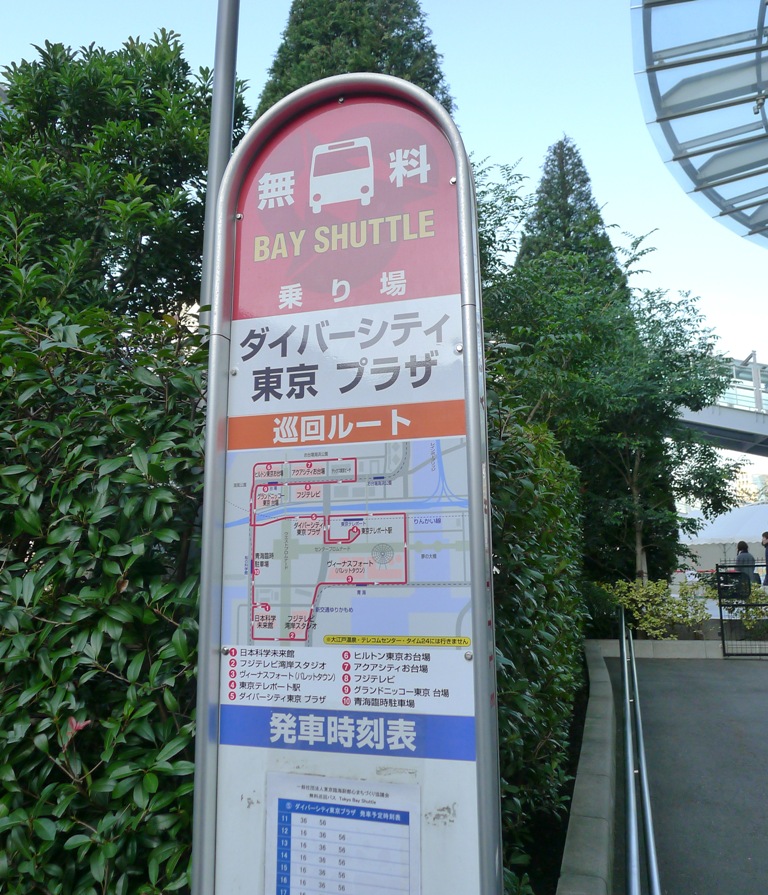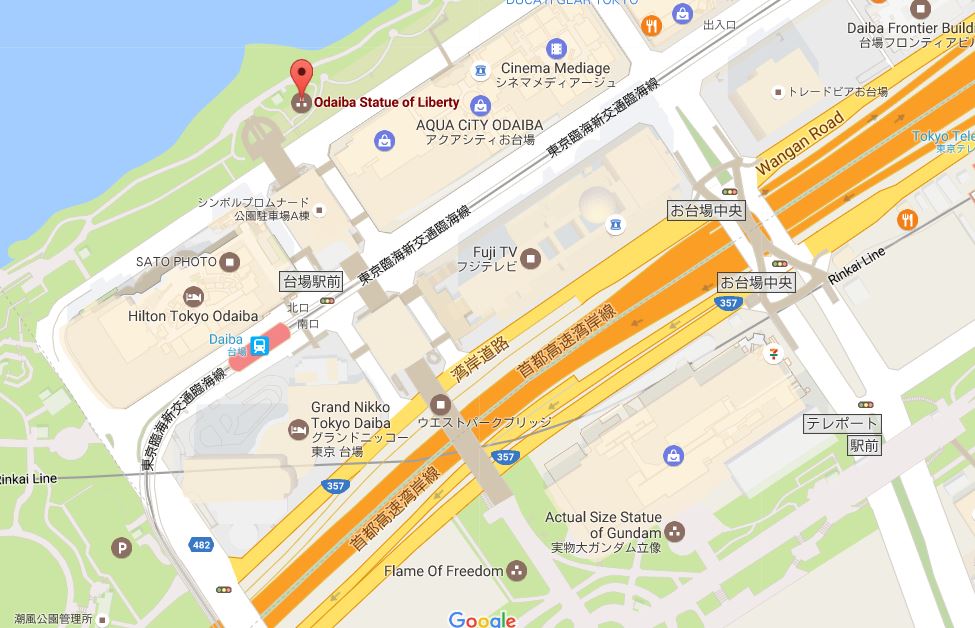 We passed by Fuji TV building on our way there.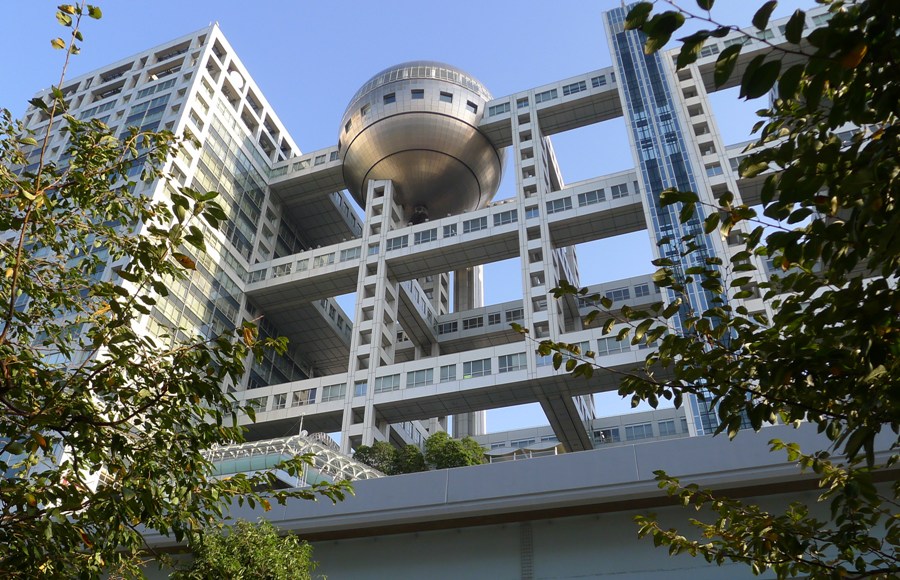 The Odaiba Seaside Park gave us a stunning view of the Rainbow Bridge (which illuminates in rainbow colors at night), the Odaiba Statue of Liberty and a peaceful seaside view where water buses can also be seen (going to Asakusa – which is actually our last stop for the day).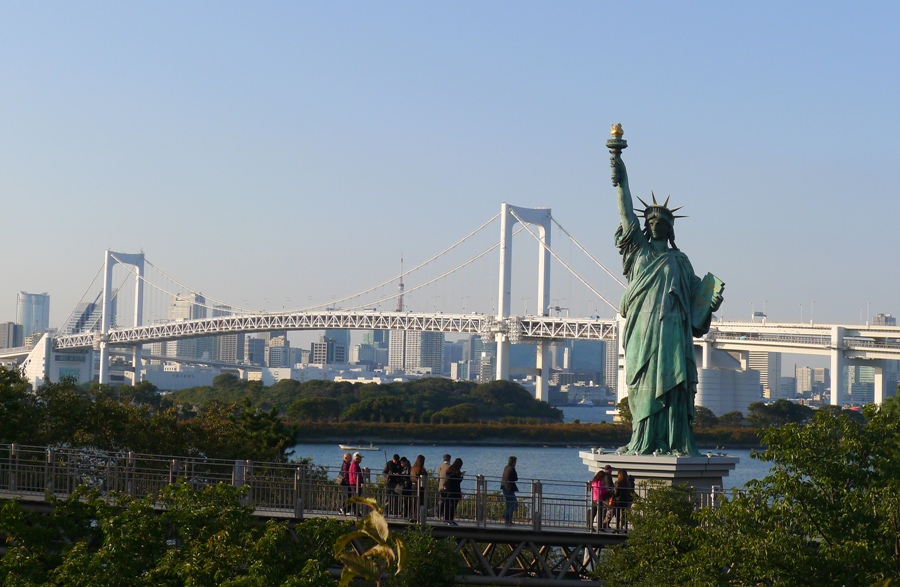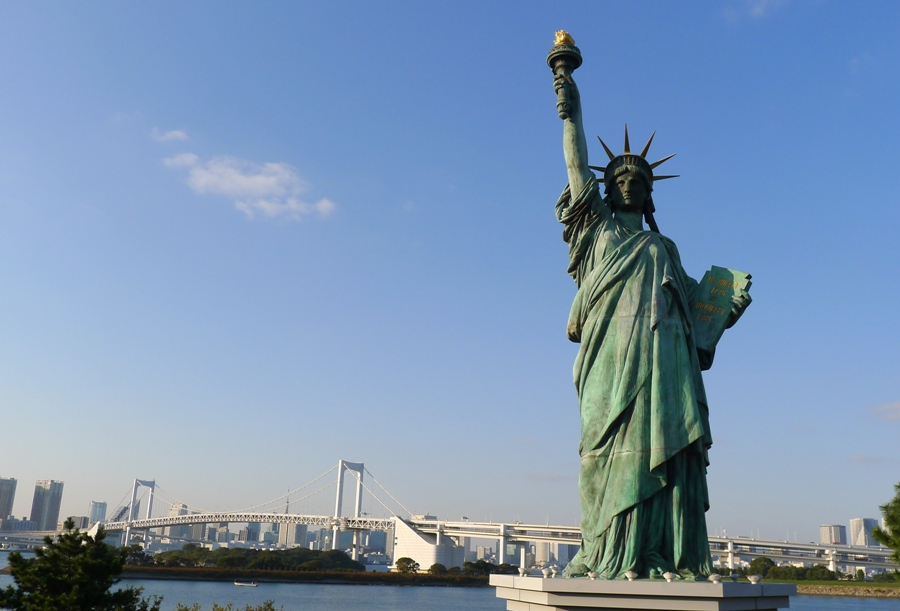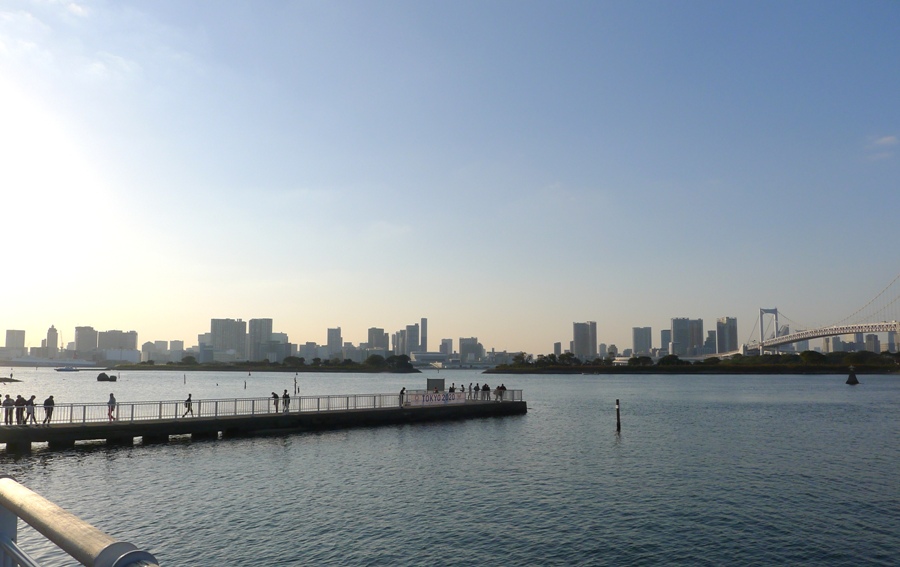 From the seaside park, we walked going to Aqua City to have coffee and snacks, and I could not resist going inside my happy place (space) there again, hehe!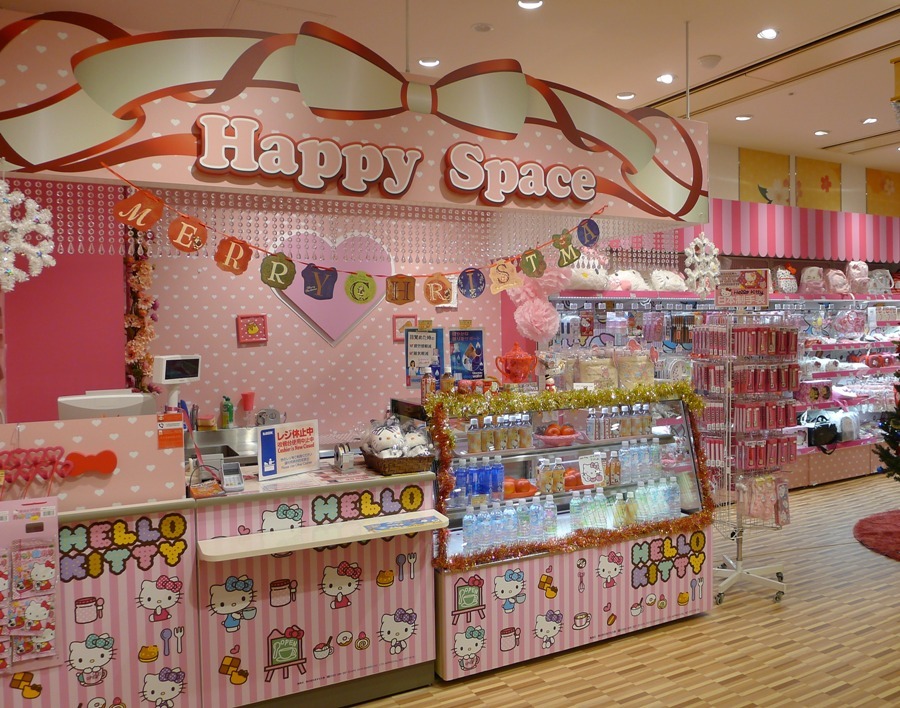 I did consider buying this Hello Kitty electric toilet because Japanese toilets are the best!  But for this we might have to renovate the whole bathroom at home, so huwag na lang muna hehe!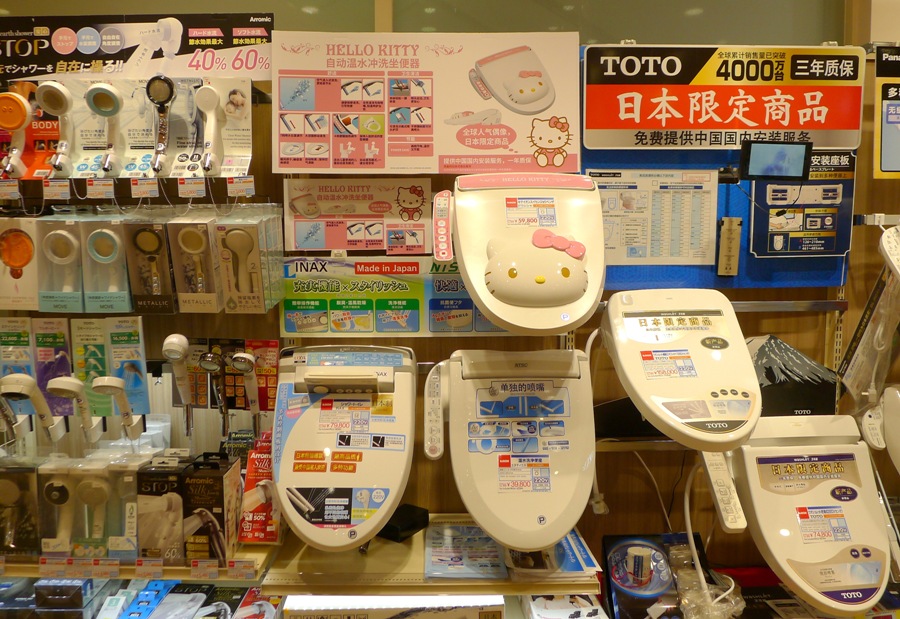 From Aqua City, we walked towards Daiba Station and took the train ride going to our last 2 stops: the Tokyo Skytree and Asakusa Temple.
We chose to get off at the Tokyo Skytree Station (the original plan was to get off at Asakusa first), and we didn't have to walk far to see the Skytree. It was right outside the station!  So pretty at night!
As we were looking for the entrance to the Skytree, I was distracted by this Studio Ghibli Store right outside the Tokyo Skytree Solamachi Store.  So dito ko na hinila si AJ, hehe!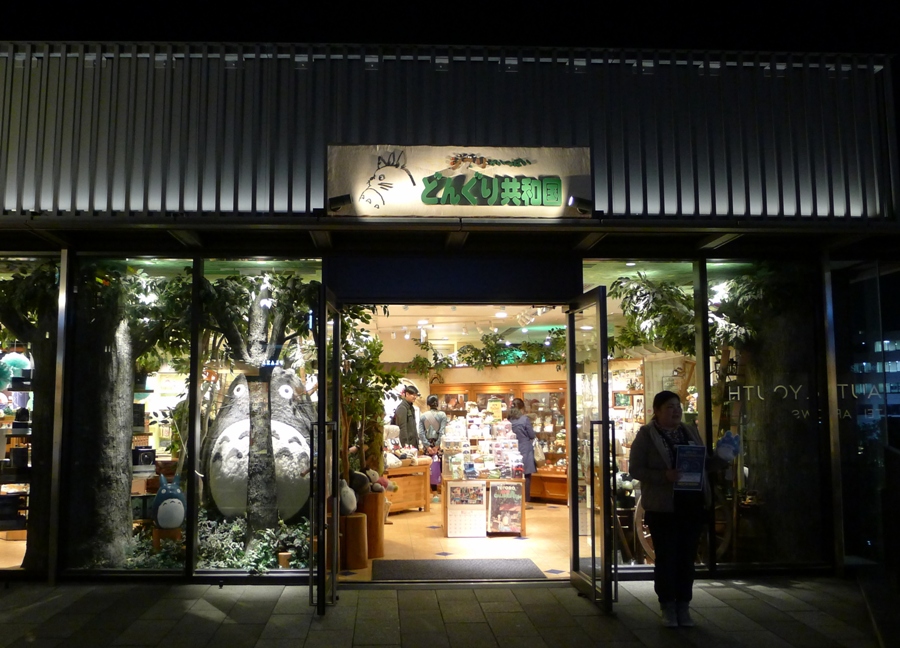 We love Studio Ghibli!  AJ and I are big fans of Spirited Away, Princess Mononoke and My Neighbor Totoro.  We bought a few items here as souvenir from our Tokyo trip.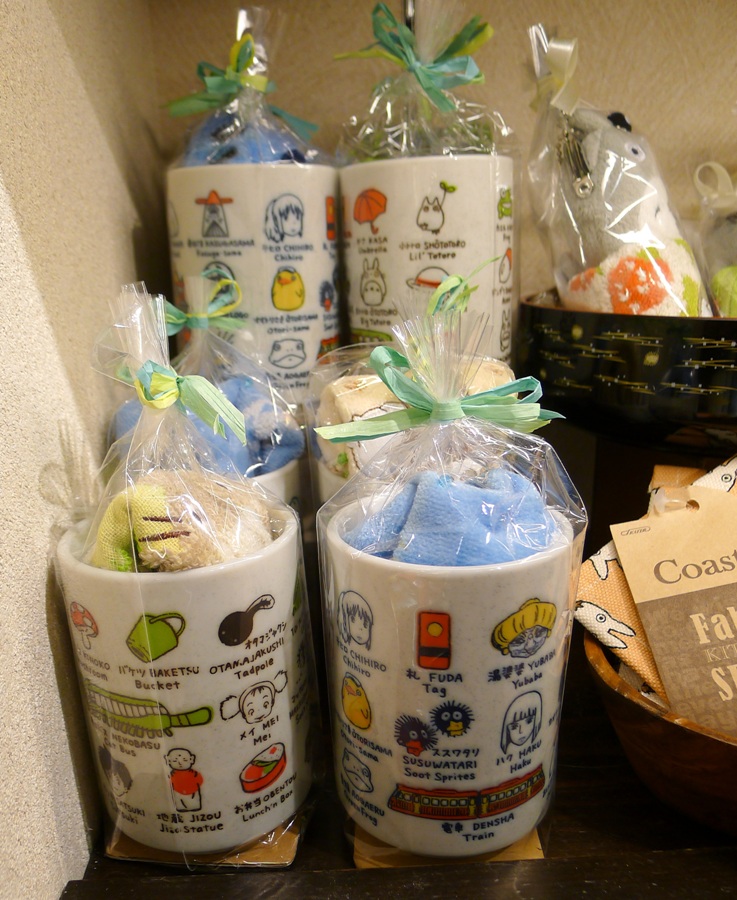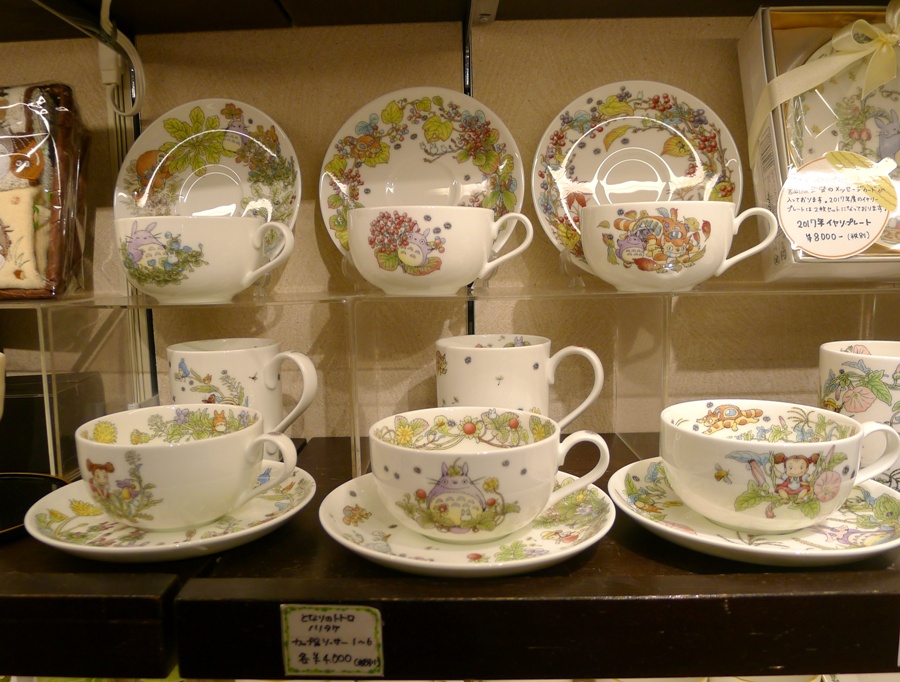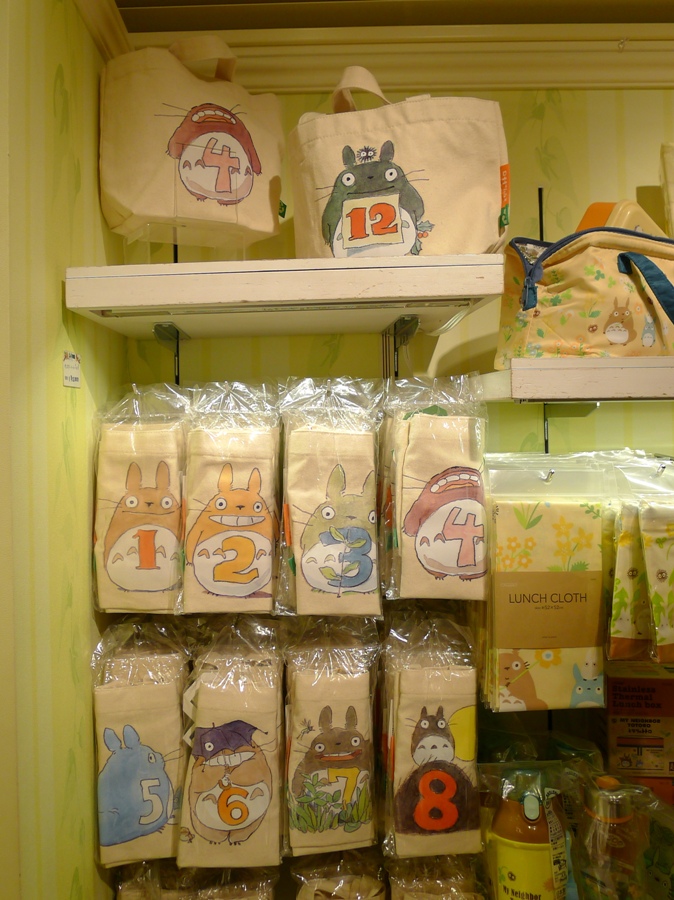 Pressed for time, we skipped touring Tokyo Skytree and took a very short train ride going to Asakusa Temple.  I was soooo excited to shop at the tourist market outside the temple (Nakamise Shopping Street) that I reserved most of my souvenir shopping money for this.
But wala palang shopping na magaganap because this what we saw when we got there: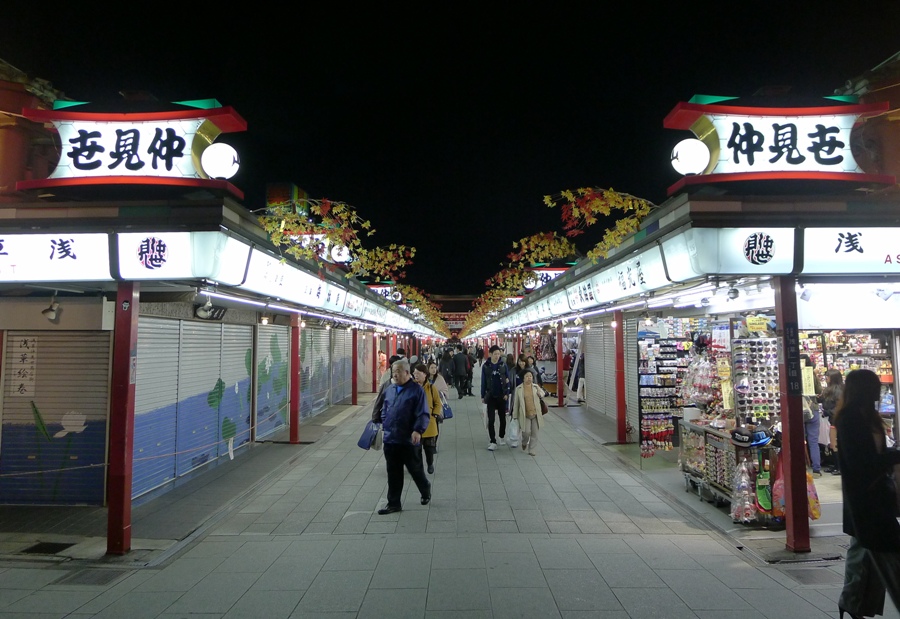 It was noticeably crowd-less on a Monday night (we were there before 7 p.m.), and here I realized that I should have checked the shopping hours before coming here!  I learned from Google that the shops here close at 5 p.m. (ang aga diba??) so wala na talaga k'me halos maaabutan when we got there.  I really wished we stopped here first after Odaiba, and made Tokyo Skytree the last in our itinerary.
Anyway, instead of fretting, we toured the beautiful Asakusa Temple which, for me, looks more beautiful at night.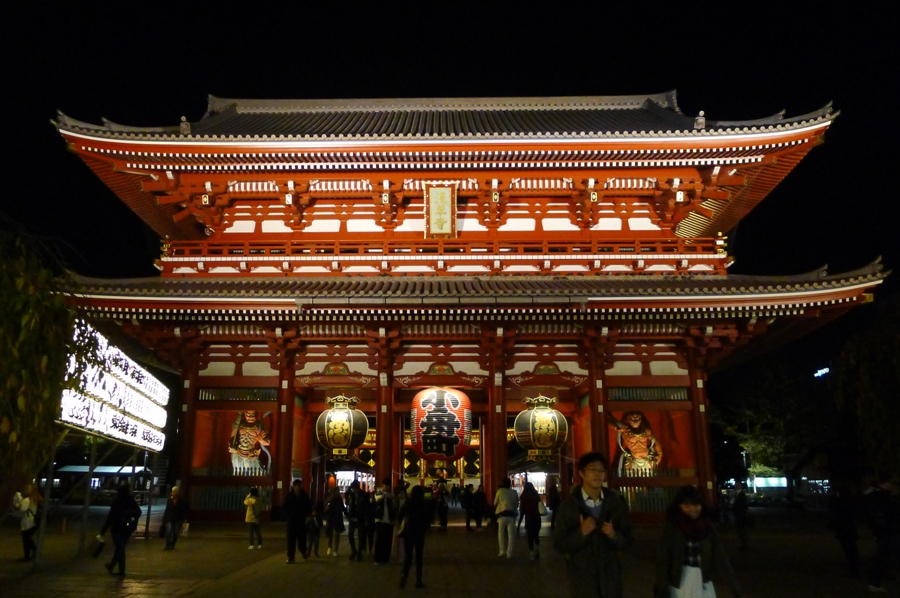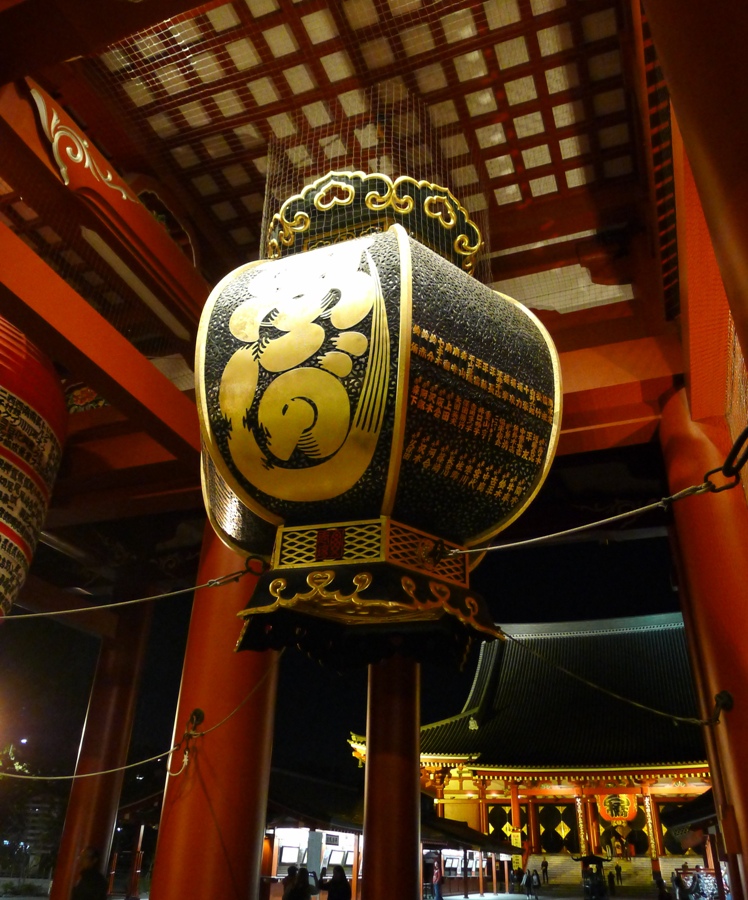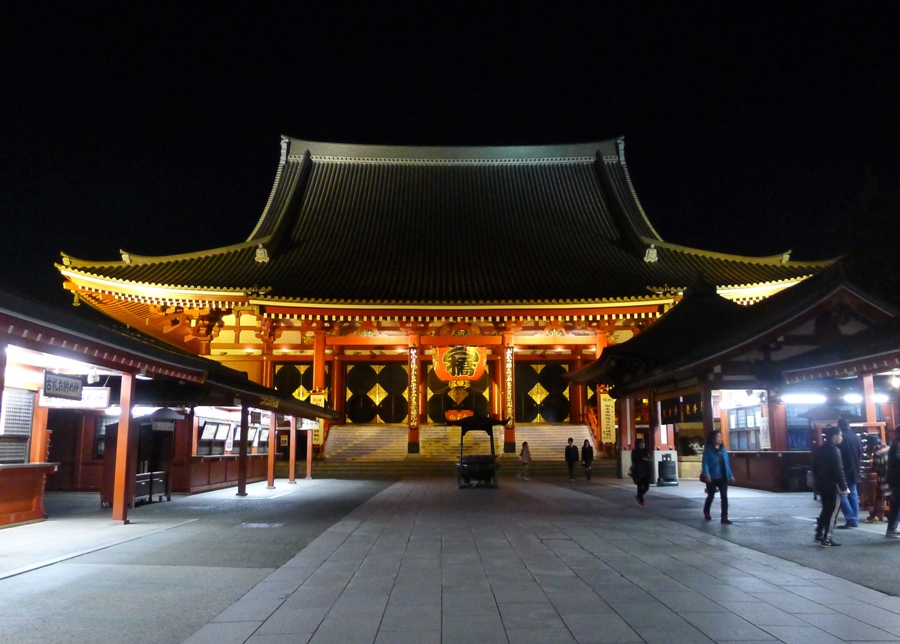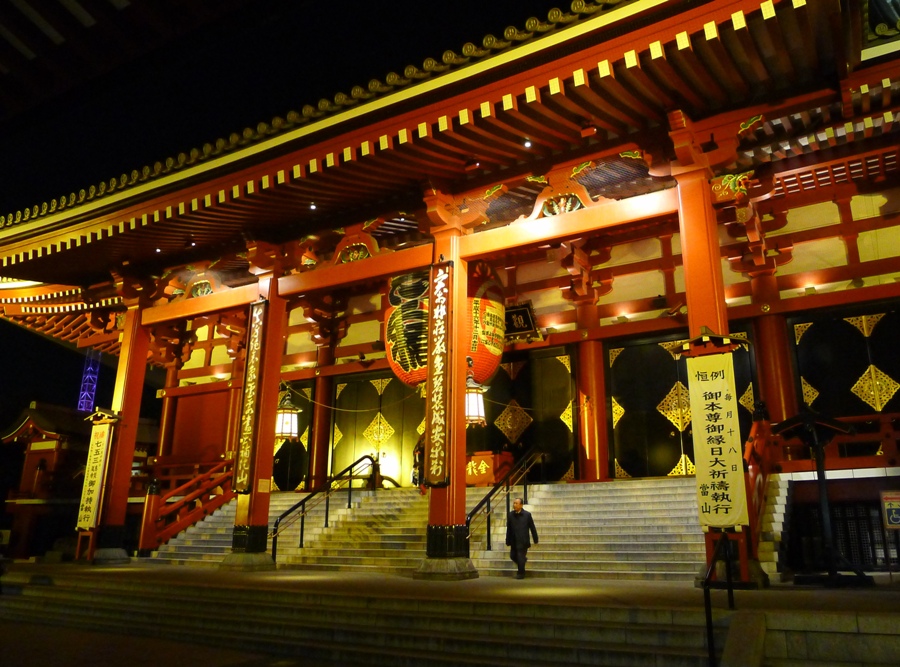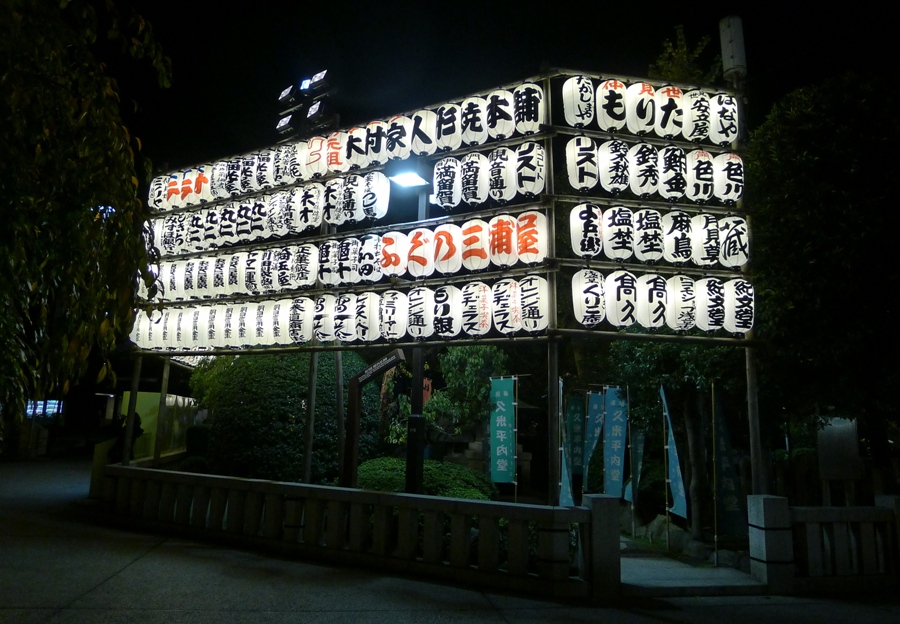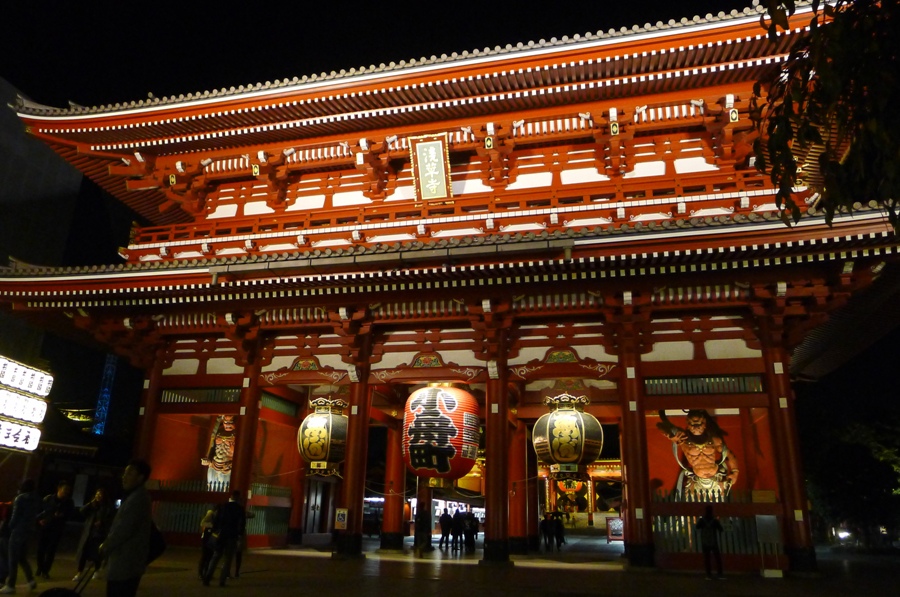 We wanted to have dinner at Asakusa sana but the restaurants were closed early, too.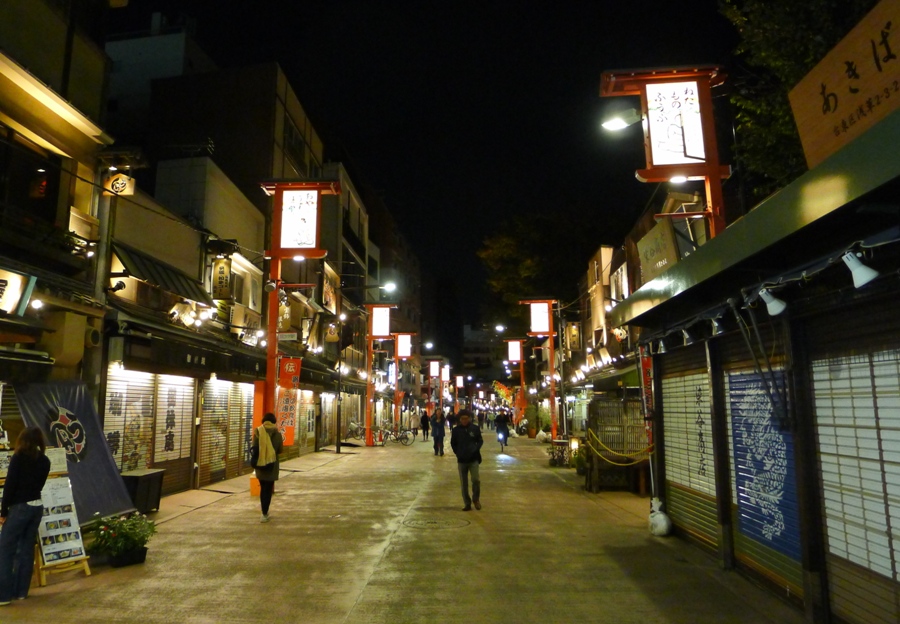 So with nothing else to do there, we decided to head home.  But en route back to Shinjuku-Gyoenmae, I saw that we will pass by Ginza Station so I asked AJ if we could stop at Ginza and have dinner there instead.  Buti game sya hehe!
Ginza is so pretty at night, with lots of interesting buildings and lots of luxury shops!  Fortunately, I was not there for the shopping experience but for dinner hehe!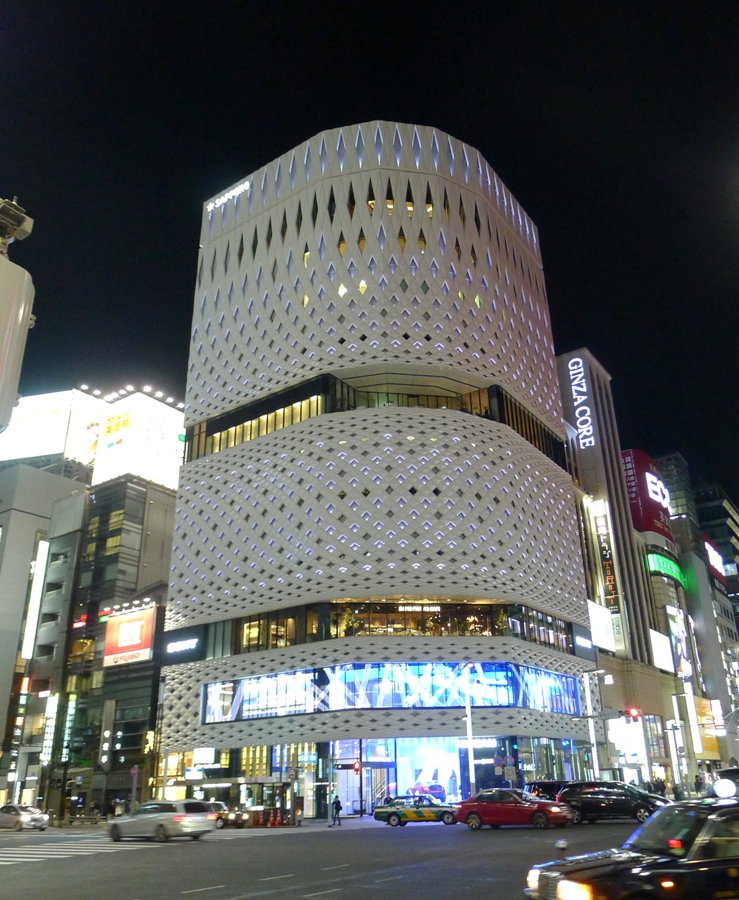 We found this tempura place while walking around, and I think we hit another jackpot with this one.  Fantastic tempura meals at very affordable prices!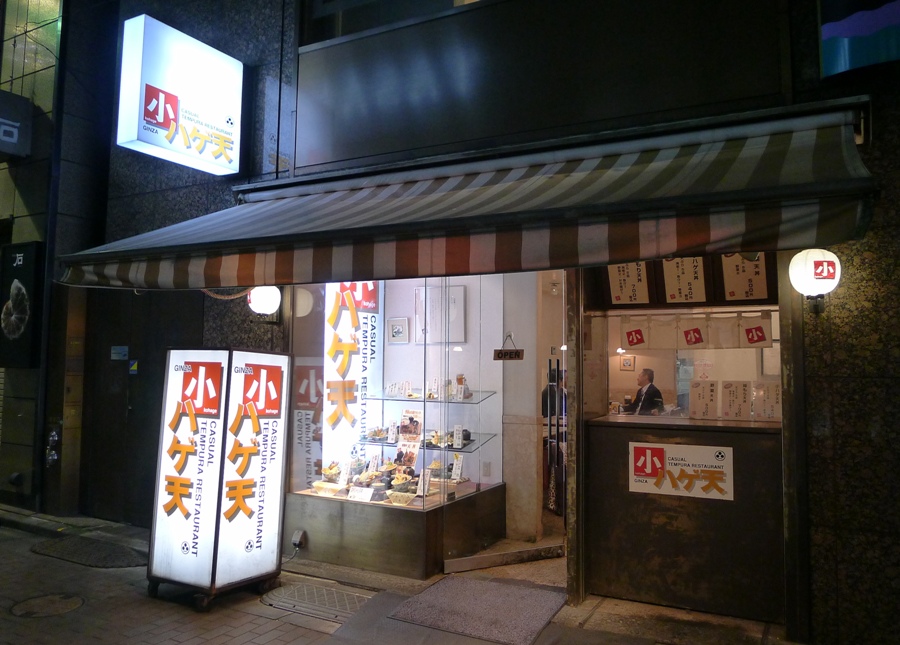 AJ and I had a bowl each of this complete tempura set meal which has prawns, baby shrimps and lotus roots.  It comes with miso soup, rice and pickles.  If I can recall correctly, we didn't spend more than Php1,000 for our tempura set meals!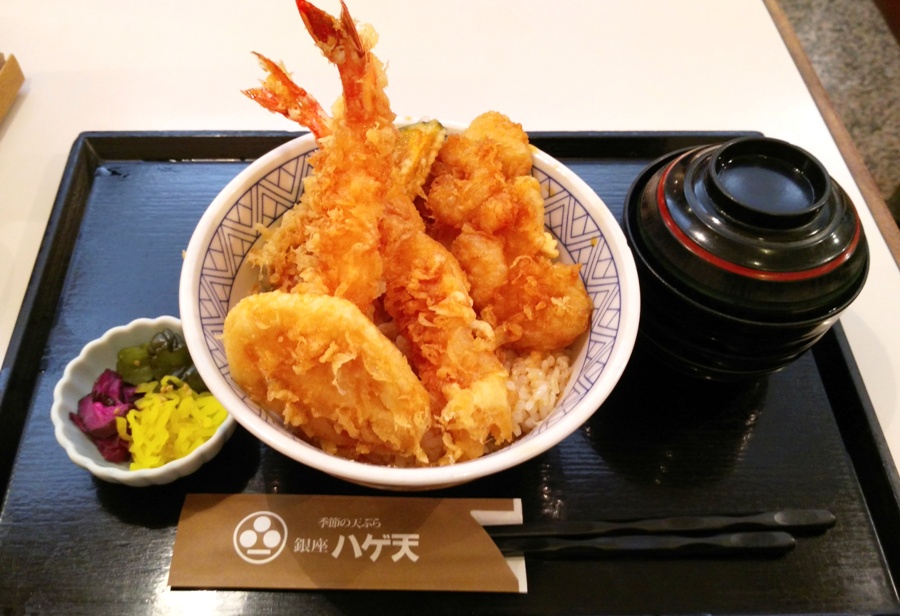 We celebrated our last night in Tokyo with …. Sake!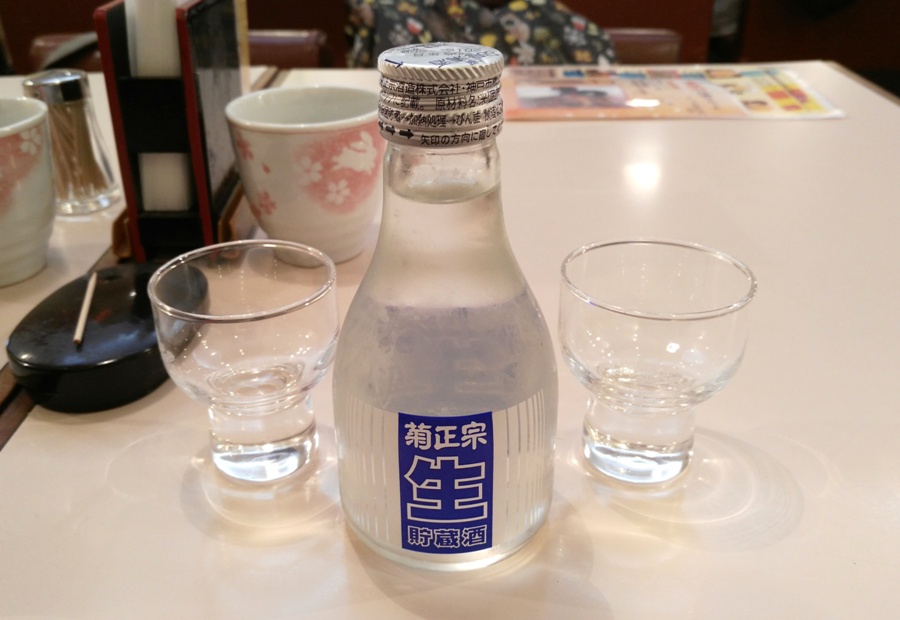 What a busy last day we had touring 3 different cities in Tokyo (Odaiba, Asakusa and Ginza), and even though some activities that day didn't work out as planned, we were able to check most of what's in our travel itinerary.
If you will take this same itinerary as ours, try doing Asakusa/Tokyo Skytree tour in the morning, and Odaiba at night.   In that way, you can be sure that the Nakamise Street Market in Asakusa is open, and you will get to see the illumination at Rainbow Bridge in Odaiba at night!  =)
Thanks to everyone who patiently waited for my last Tokyo travelogue!
To back-read on my previous Tokyo posts, click here: