Our 2nd day in Tokyo was full of commuting, walking and picture taking!
Breakfast was at Tully's Coffee, which is just a few blocks away from our apartment.  Obvious bang bagong gising k'me dito?  Hihi.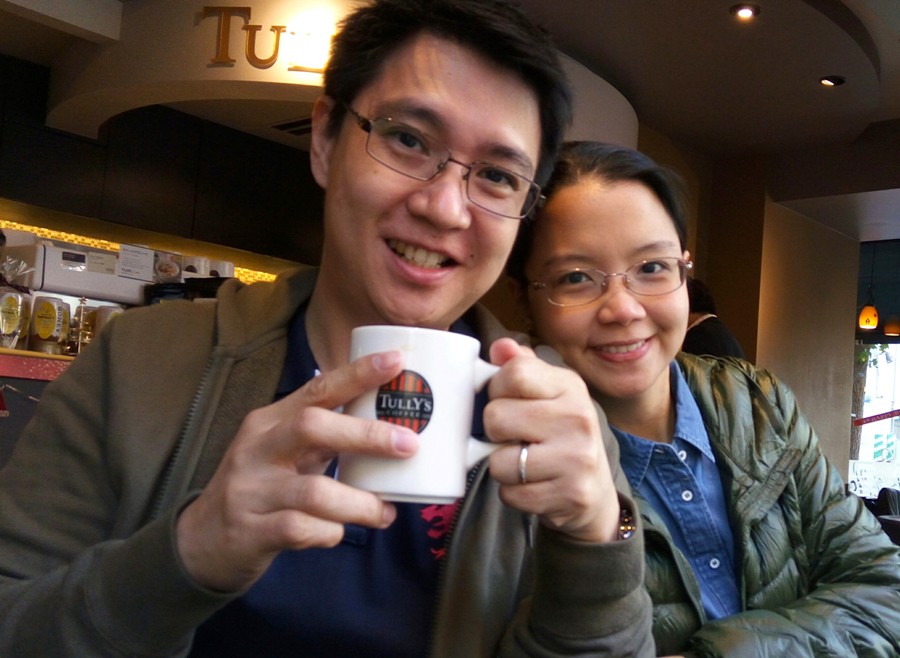 After breakfast, we walked going to our first stop for the day: the Tokyo Metropolitan Government Building.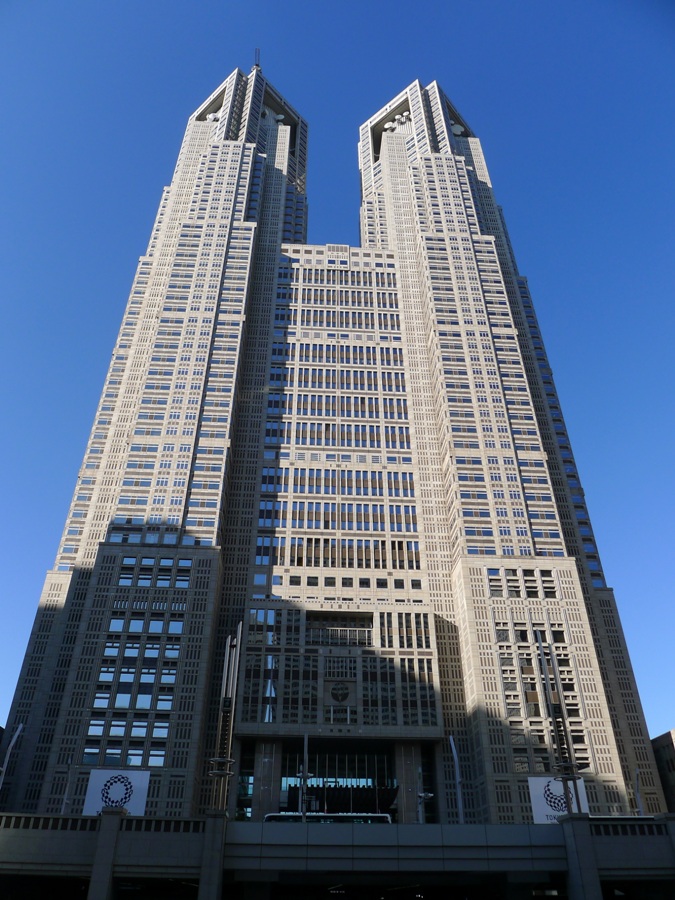 Oftentimes referred to as the "Petronas Towers of Japan", the 48-story building "houses the headquarters of the Tokyo Metropolitan Government, which governs not only the 23 wards, but also the cities, towns and villages that constitutes the whole Tokyo Metropolis." (Wikipedia)
But what tourists like us come here for are the observation decks located at the 45th floor of the building.  There are two (2) observation decks there: the South Observation Deck which travel reviews say will give you a great view of Tokyo in daytime, and the North Observation Deck which gives a lovely view at night.   Entrance to both observation decks is FREE, so you definitely should not miss visiting this one.
The observation decks open at 9:30 a.m. and closes at 11:00 p.m. (more info on the visiting hours may be found here).  We were there before 9:30 a.m. so we had to wait a little outside, were we feasted our eyes on these structures that are a mix of conservative and modern architecture: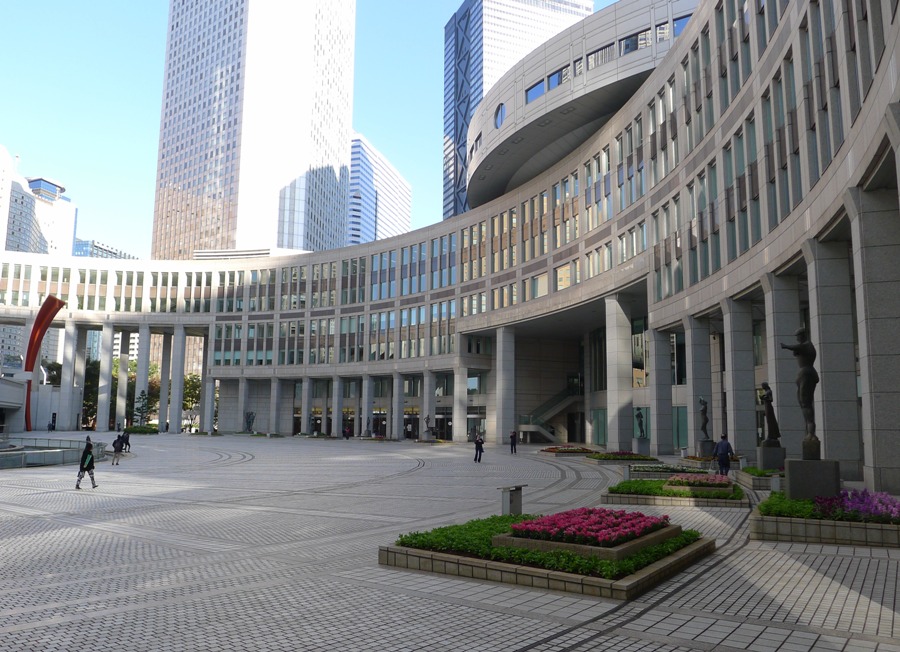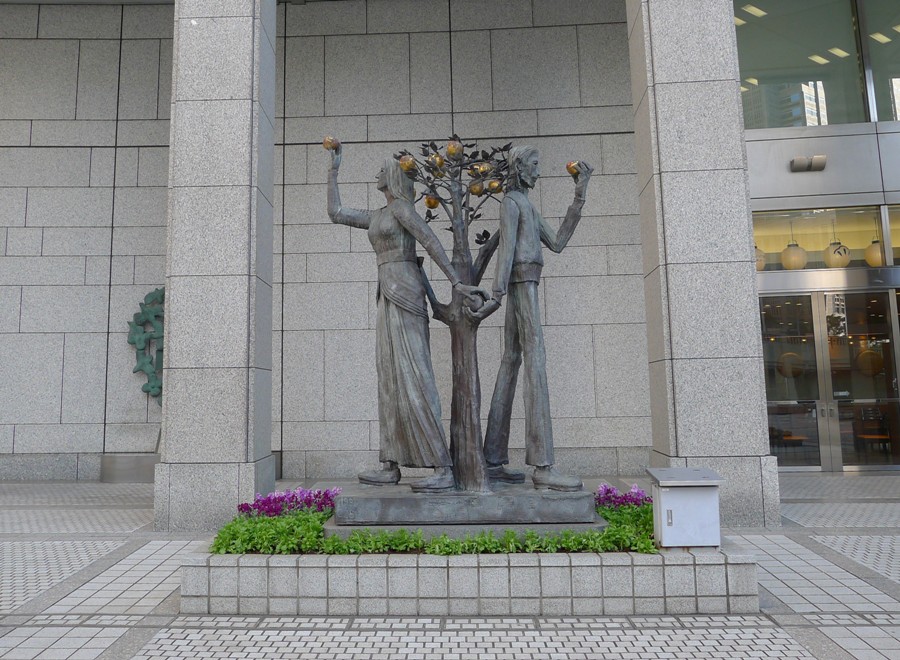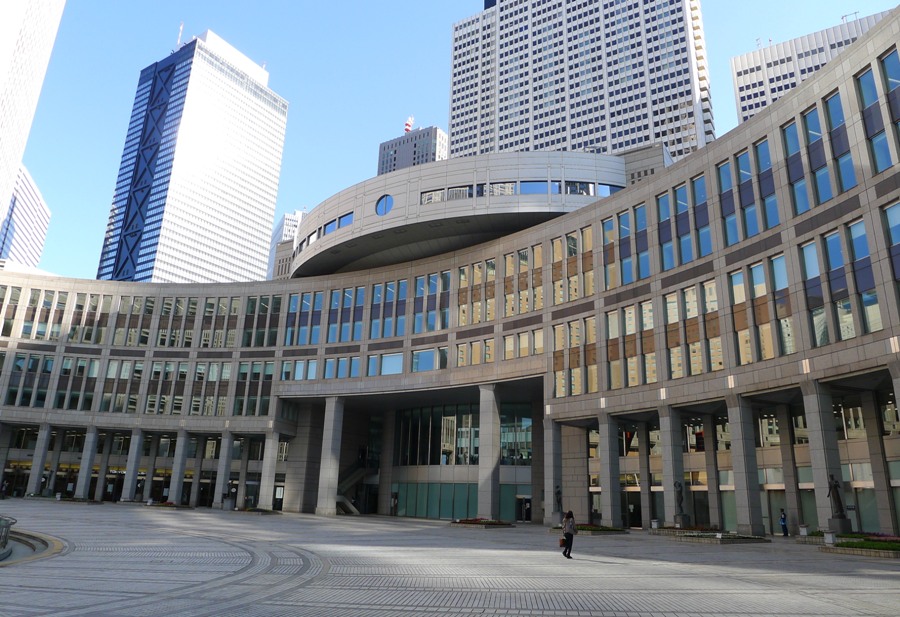 We visited the South Observation Deck (as recommended by most travel sites and bloggers) which gave us an amazing view of Tokyo in the morning.  Here you will see here how spotlessly clean Tokyo urbanscape is.  Had it been a really clear and cloudless day, we would be able to see Mt. Fuji from afar too.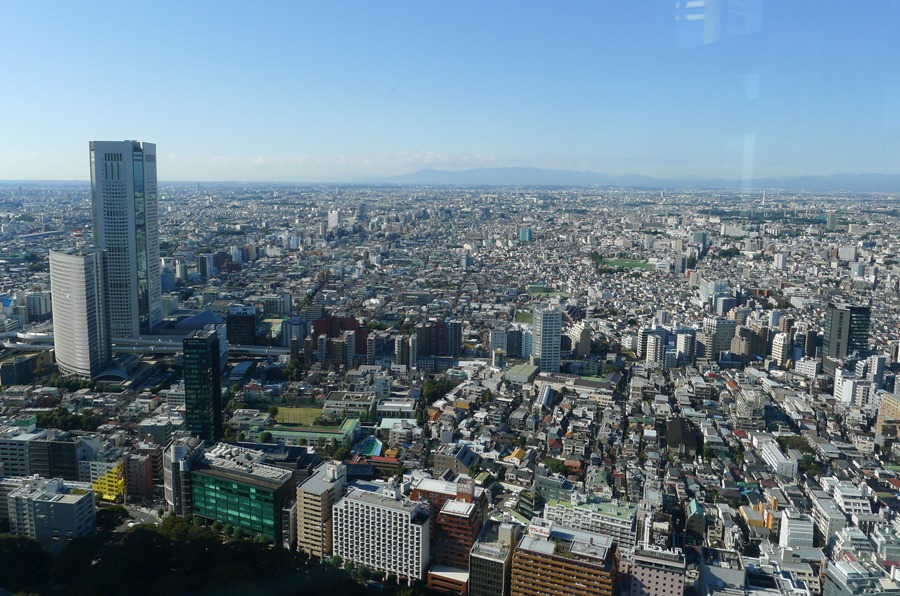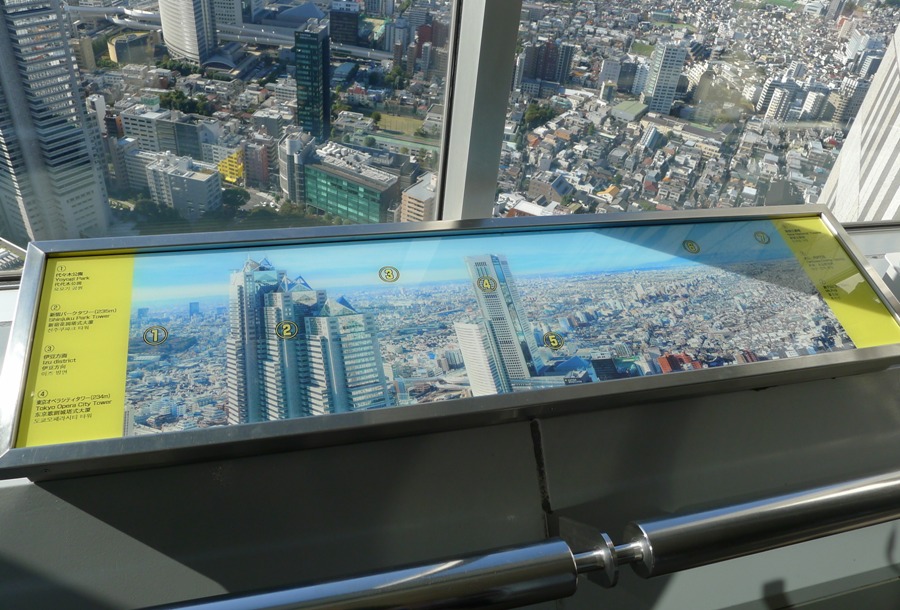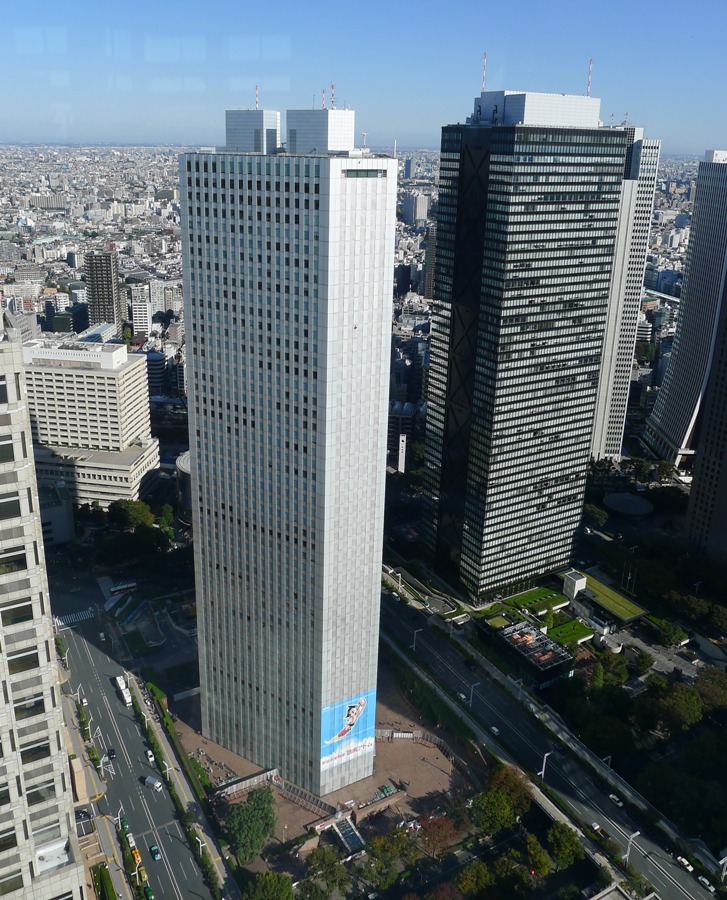 We spent about an hour at the observation deck, then moved on to our next stop / agenda for the day:  Odakyu Mall to buy our Hakone Free Pass.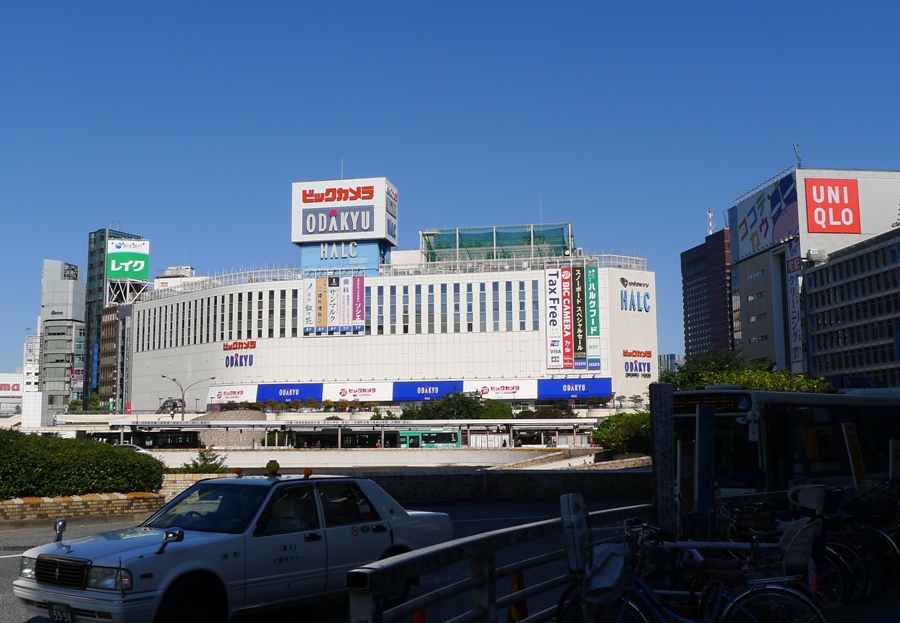 We initially planned on booking a Mt. Fuji and Hakone Tour via Japanican.com but after reading about the Hakone Free Pass at 2AussieTravellers.com , AJ and I decided to take the 'road less travelled' and do a DIY trip all the way!
Hakone Free Pass is your all-in-one ticket to the different sightseeing destinations at Hakone, a well-known holiday resort popular for its hot springs and of course, a very good view of Mt. Fuji.  More information about the Hakone Free Pass can be found here.
As we were exploring Shinjuku that morning, we decided to make a stop at Odakyu Sightseeing Service Center located inside Odakyu Mall to buy our Hakone Free Pass(es).  Cost of the ticket / pass is 5,140 JPY each (about Php 2,500.00 per head).  We also bought one-way tickets to the Limited Express "Romancecar" going to Hakone (additional 890 JPY each) for more comfortable seats and faster travel time.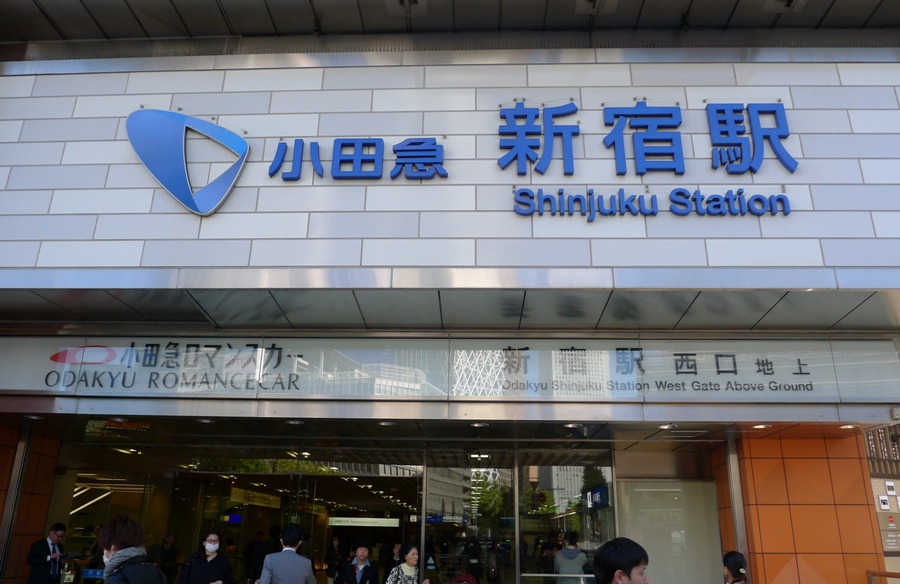 It was almost lunch time when we finished at Odakyu Mall (Tip: the Sightseeing Service Center opens at 8:00 a.m. so better if you go there first thing in the morning).  I asked AJ if we could look for a Muji Cafe near the area so we could have lunch there.  I was curious to try the Milk Ice Cream that Chuvaness has blogged about.
Turned out there's a Muji Cafe also in Shinjuku so we just followed the directions from Google Map to go there.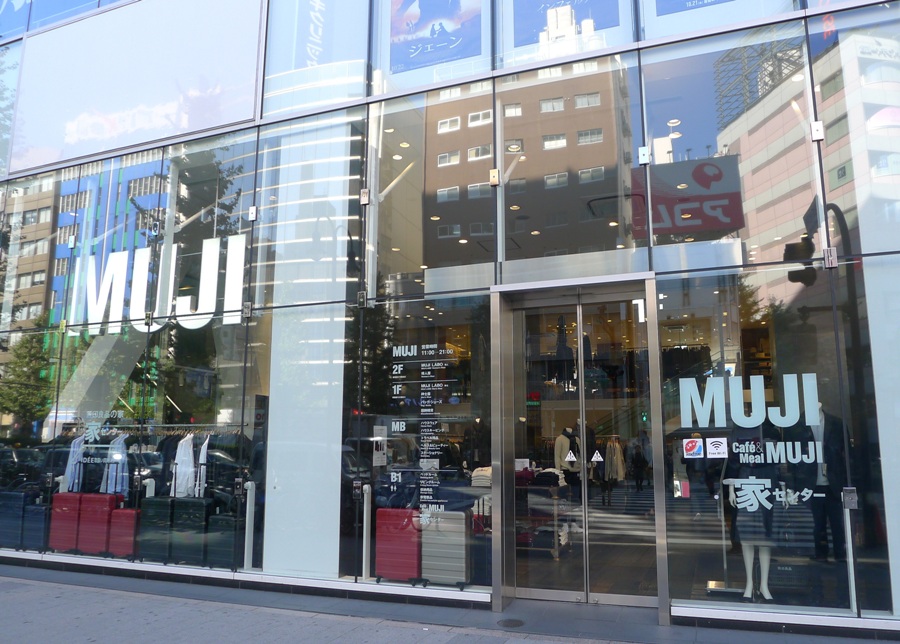 Cafe & Meal Muji is an upscale cafeteria-style resto with all the Muji design elements.  I love this place so much!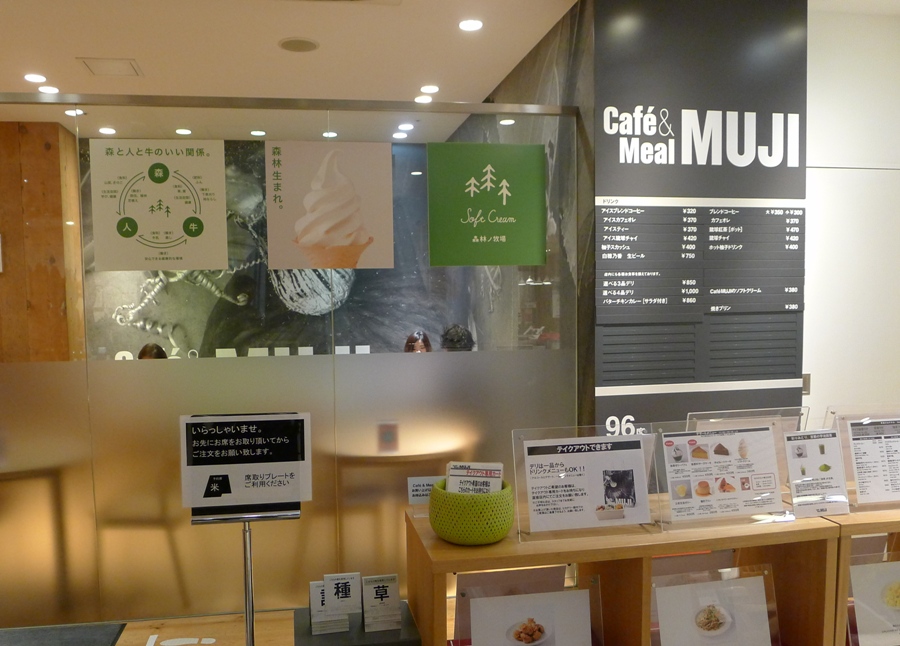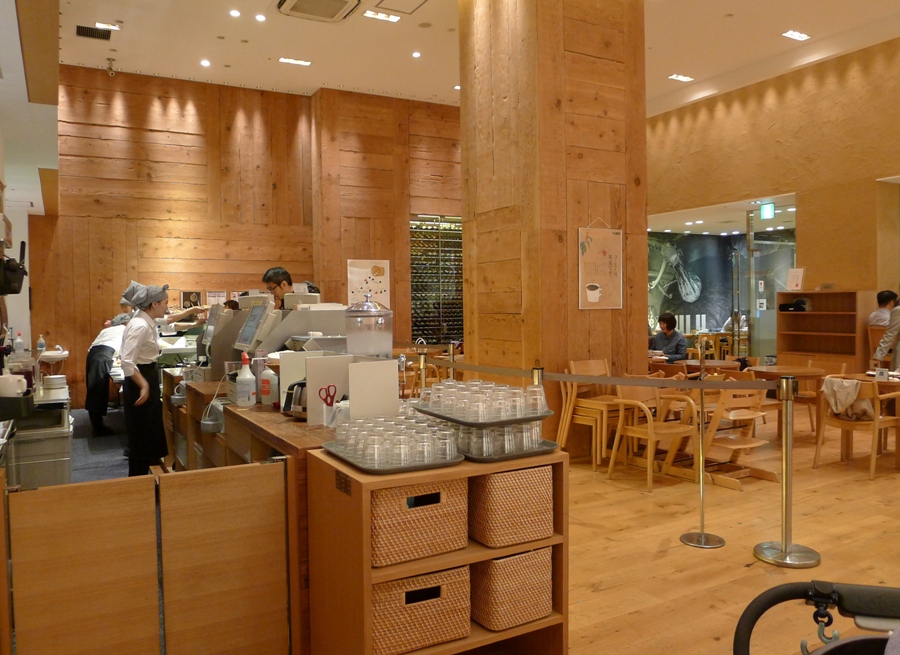 Ordering food was easy. We got their lunch set consisting of Japanese white rice (you can also choose bread over rice), and 2 hot deli + 1 cold deli that you can choose from the food-serving counter.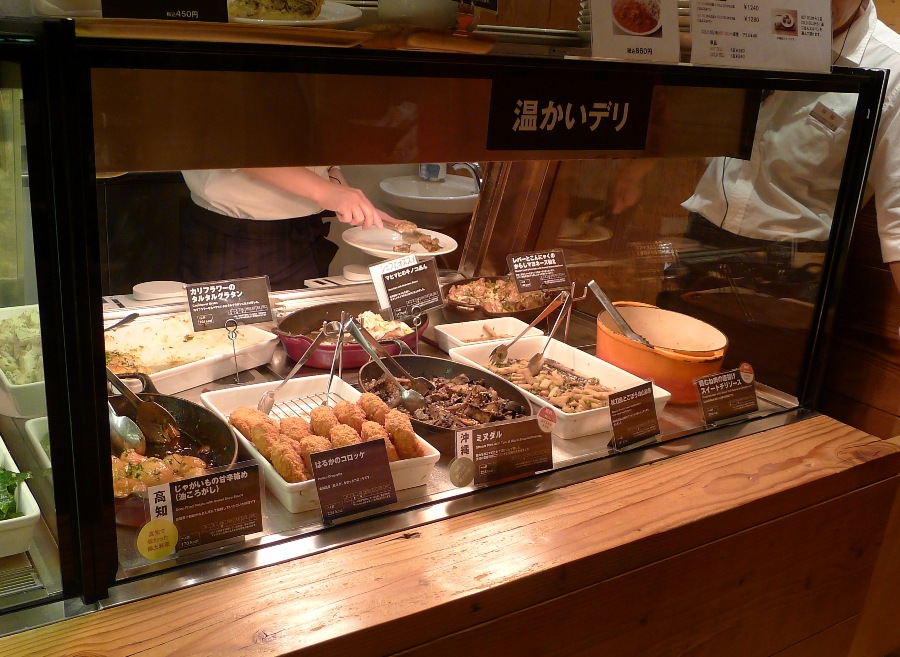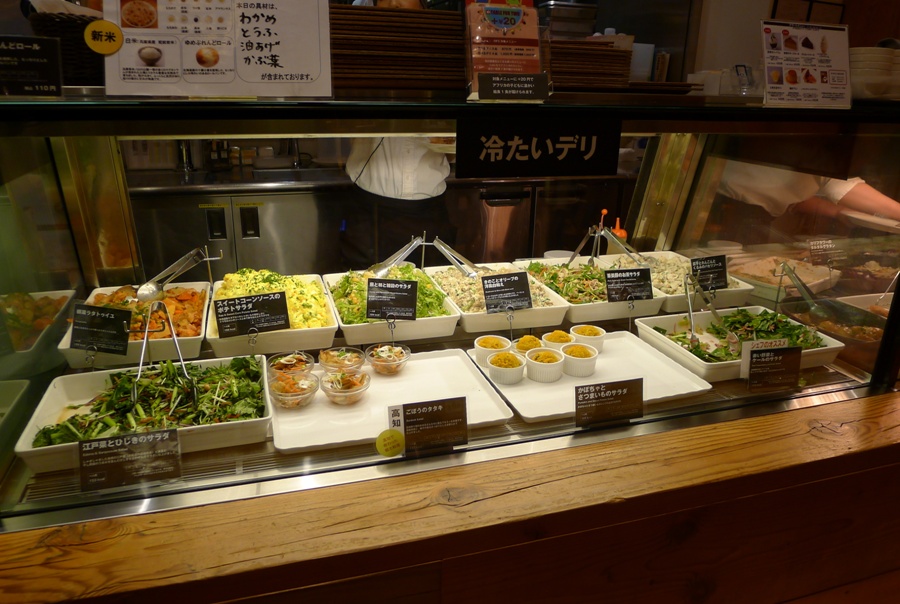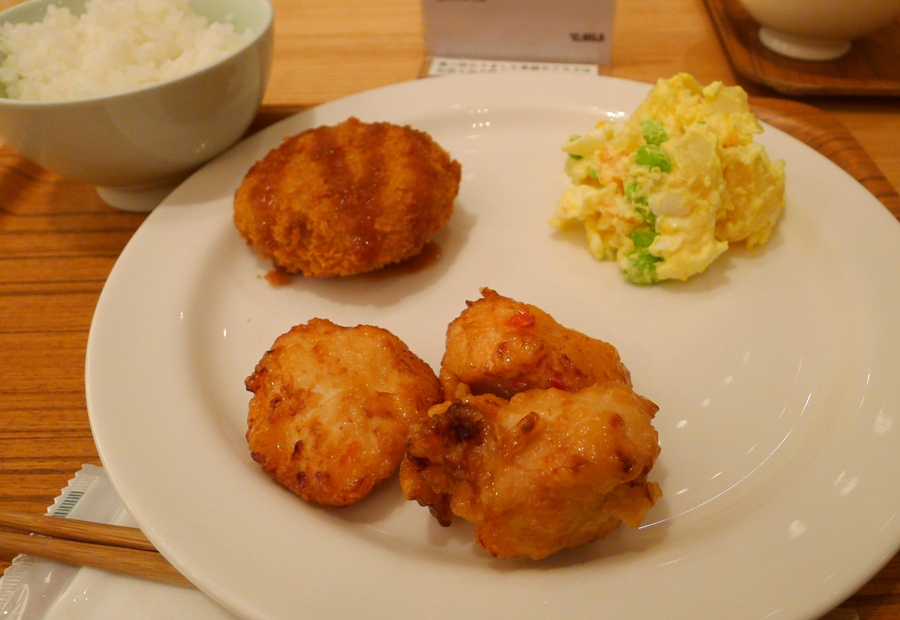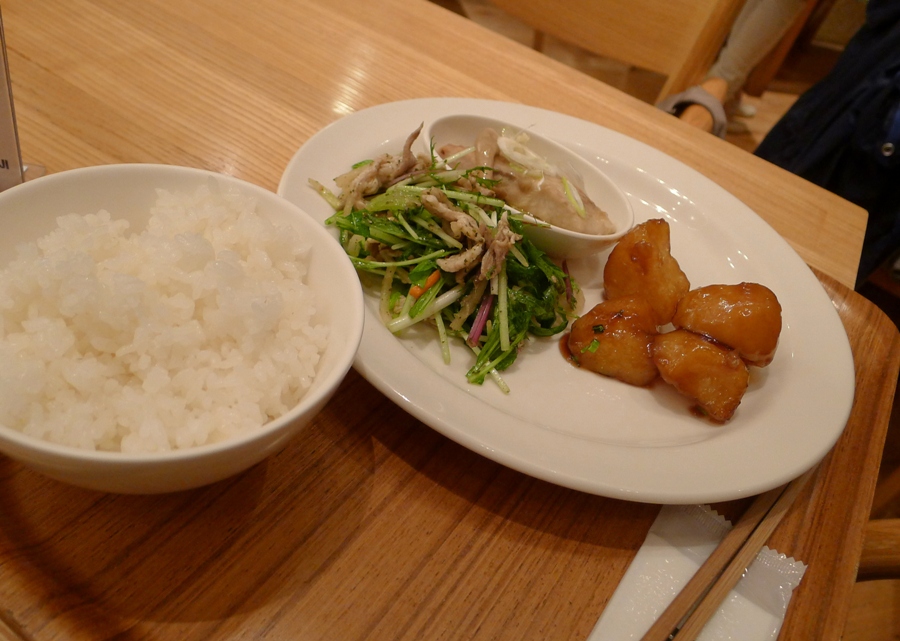 For dessert, I had the popular Milk Ice Cream while AJ tried their Matcha Cheese Cake.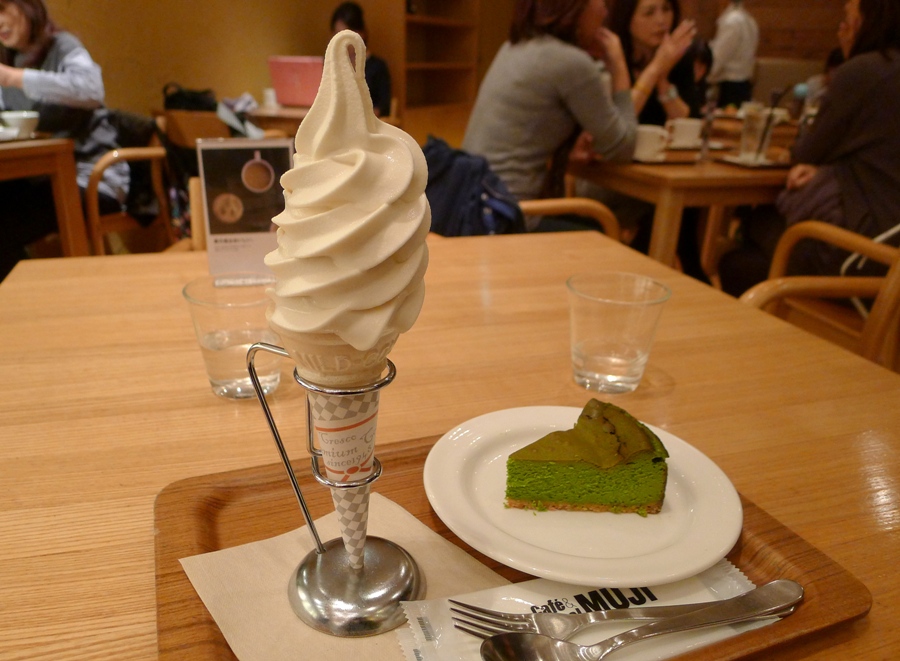 My verdict on the Milk Ice Cream: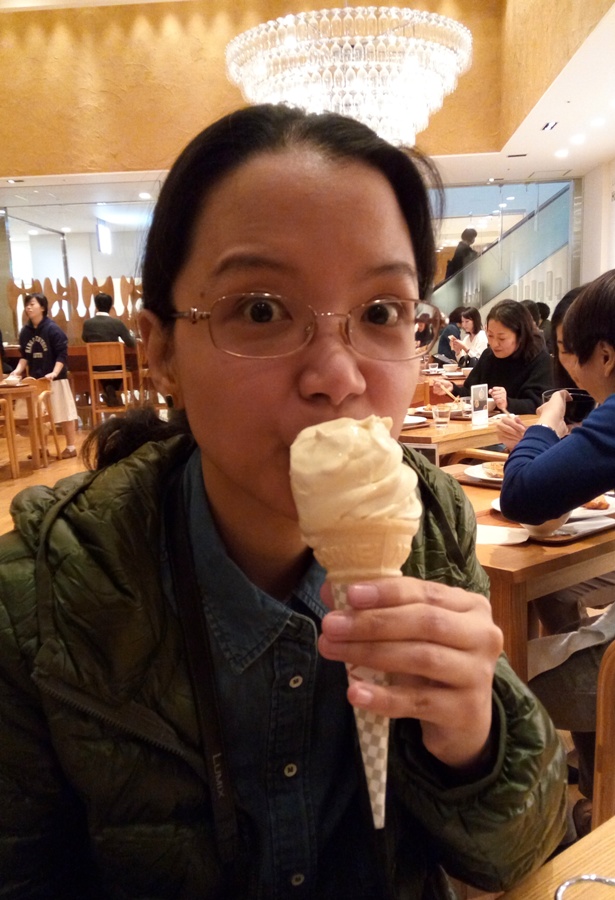 The Matcha Cheese Cake is also very good, but it has a strong Matcha flavor that takes time getting used to.
After a filling lunch at Meal & Cafe Muji, we went to our next destination which is Takeshita Street in Harajuku.  We took the metro train this time (k'se buong morning na k'me naglalakad!).
Takeshita Street is a shopping mecca for teenagers, with shops lined up selling fashionable clothes, accessories, shoes, bags and other cute stuff.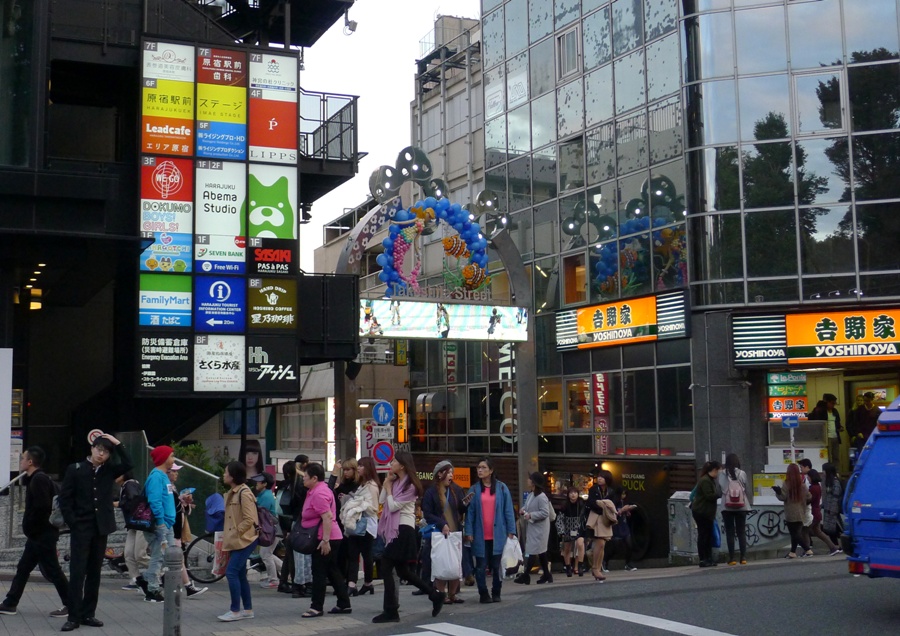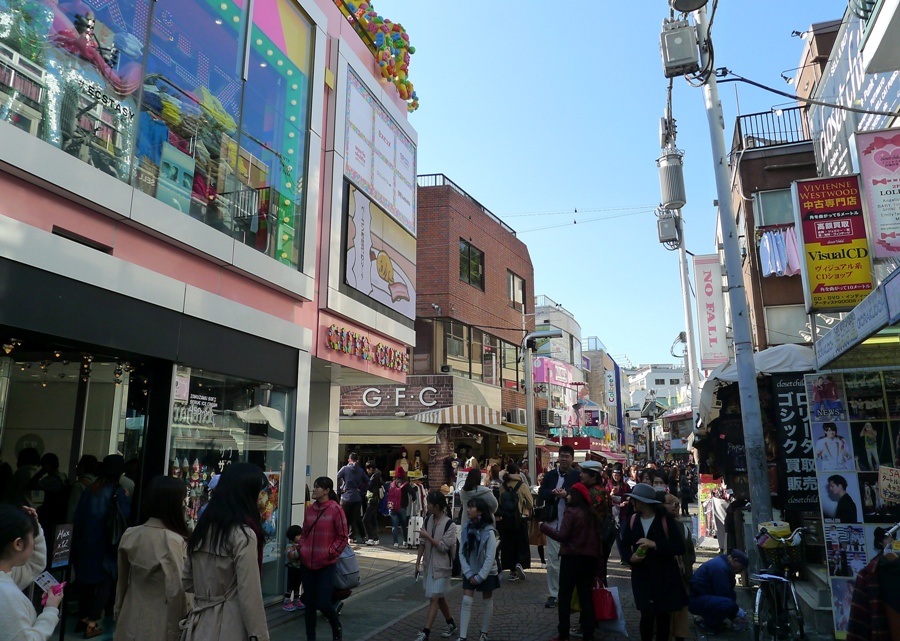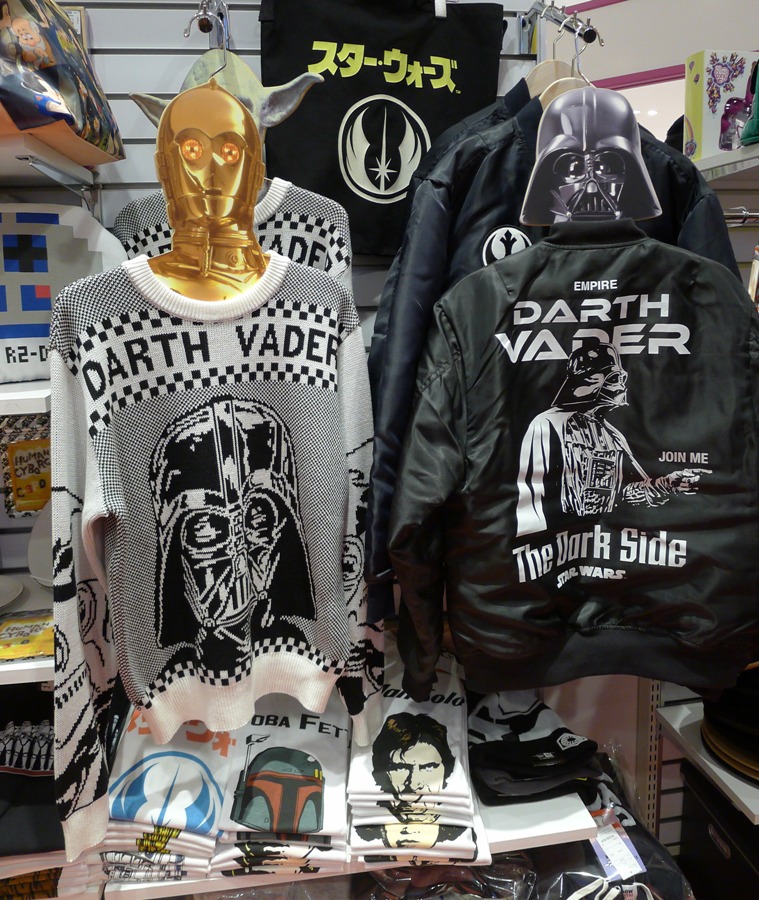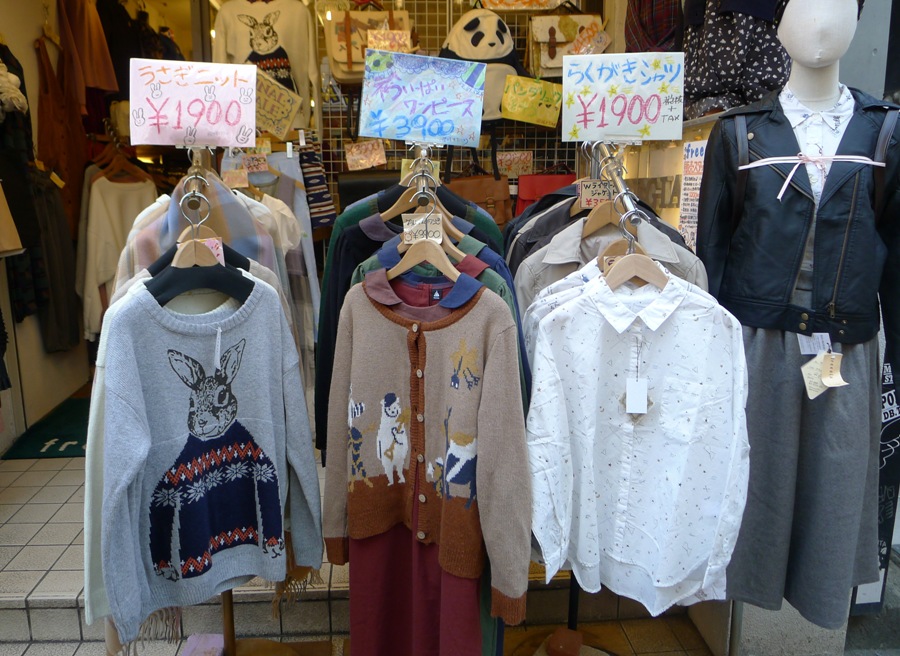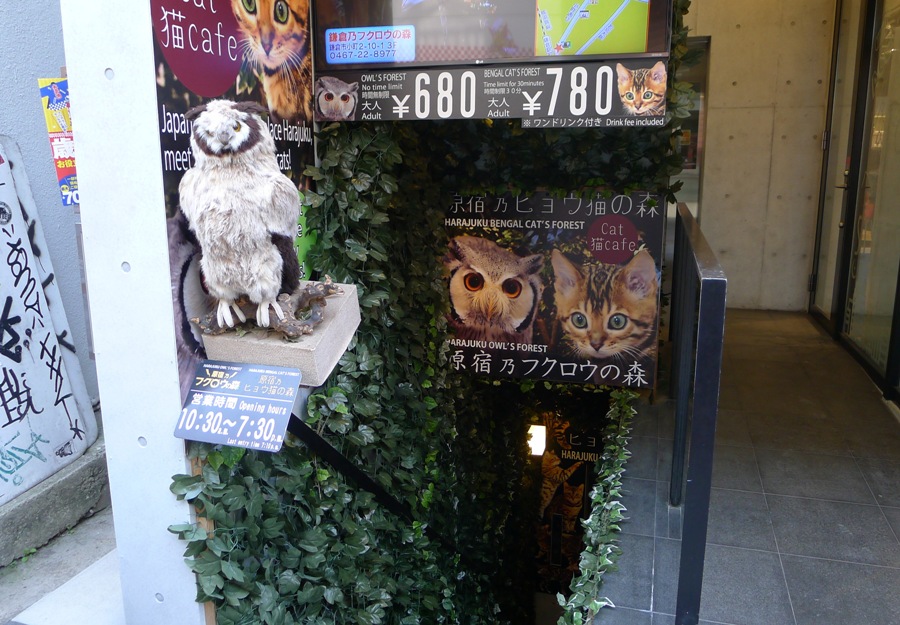 We wanted to try the popular crepes there but we're still feeling full from our Muji lunch.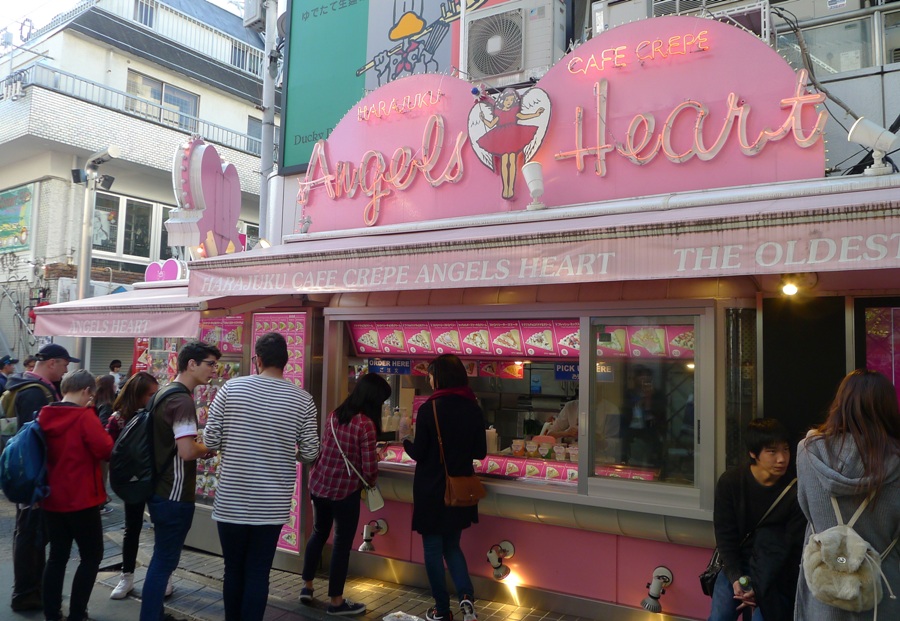 There's this stall though, filled with locals and tourists alike, where the smell of freshly baked cream puffs enticed us to come check it out.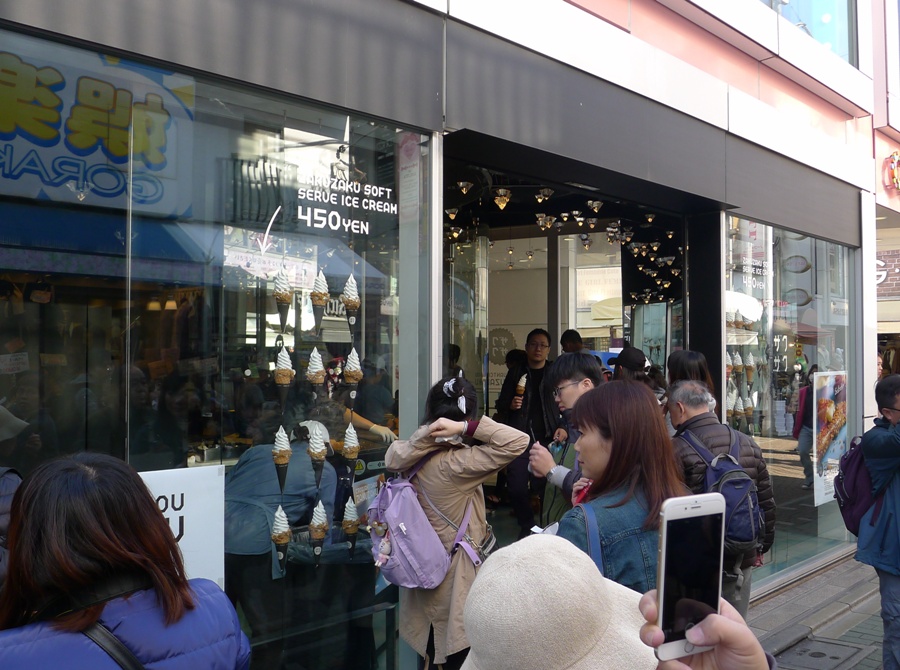 The store is for Croquant Chou Zaku Zaku, which we would learn is very popular now in Japan.  Their chou a la crème (cream puff) is a best seller.  It's a cream puff pastry shaped like churros with a crunchy texture outside and filled with the creamiest, freshest custard cream.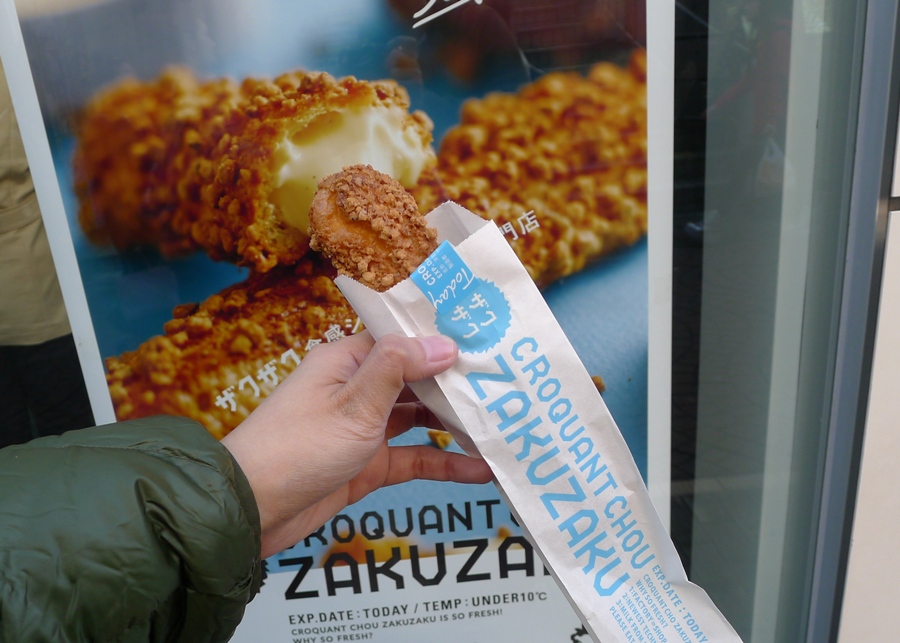 We gotta eat it right away because sabi nga sa poster: "Exp. Date: Today".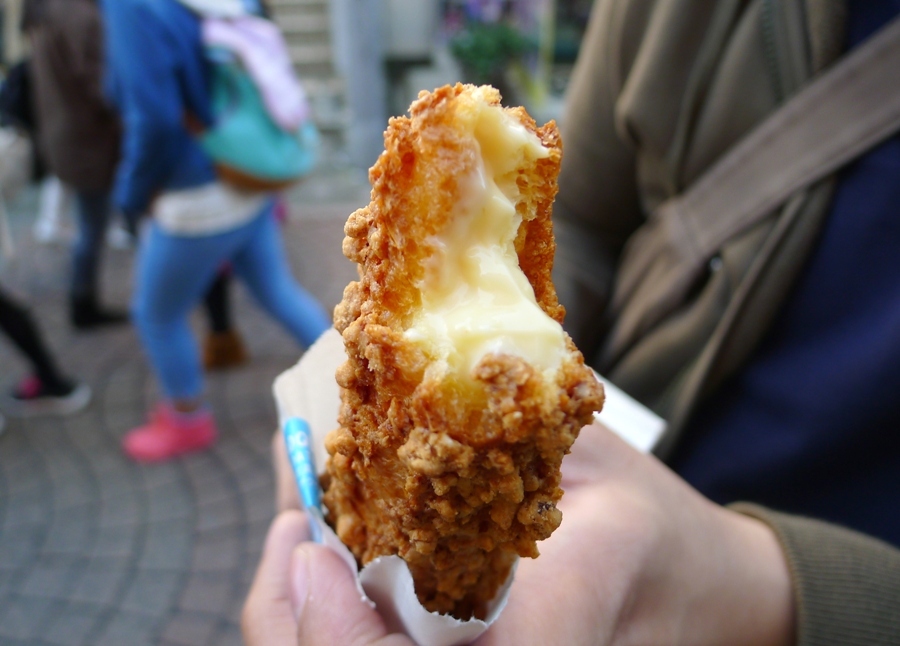 After Takeshita Street, we walked our way to Kiddy Land.  Their flagship store is in Harajuku so this is one of the town's major landmark too.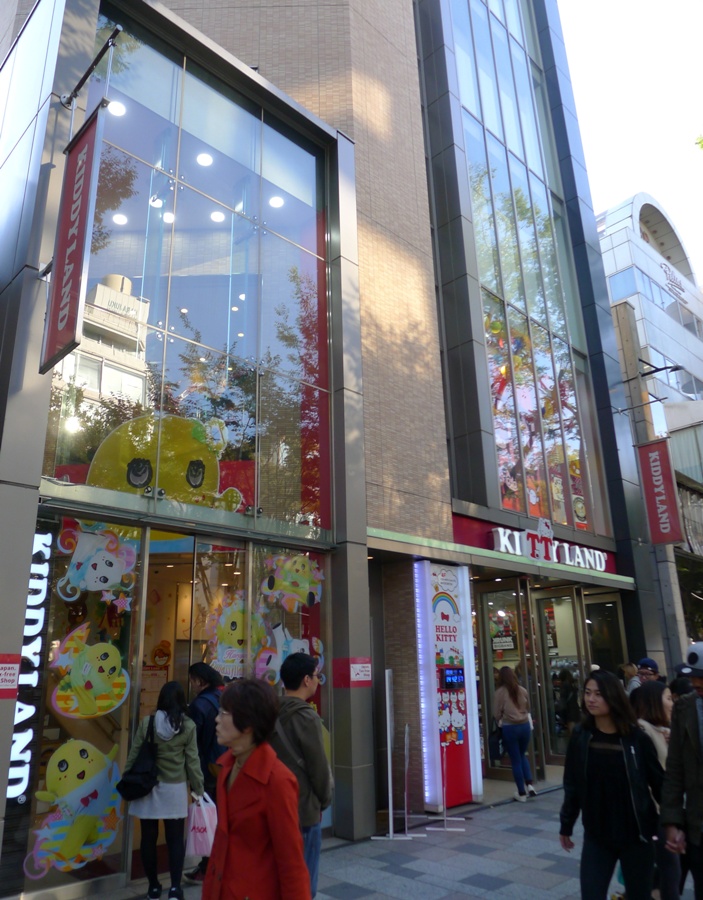 AJ and I really enjoyed our time at Kiddy Land, checking out each floor for our favorite toy or cartoon charatcters – like kids!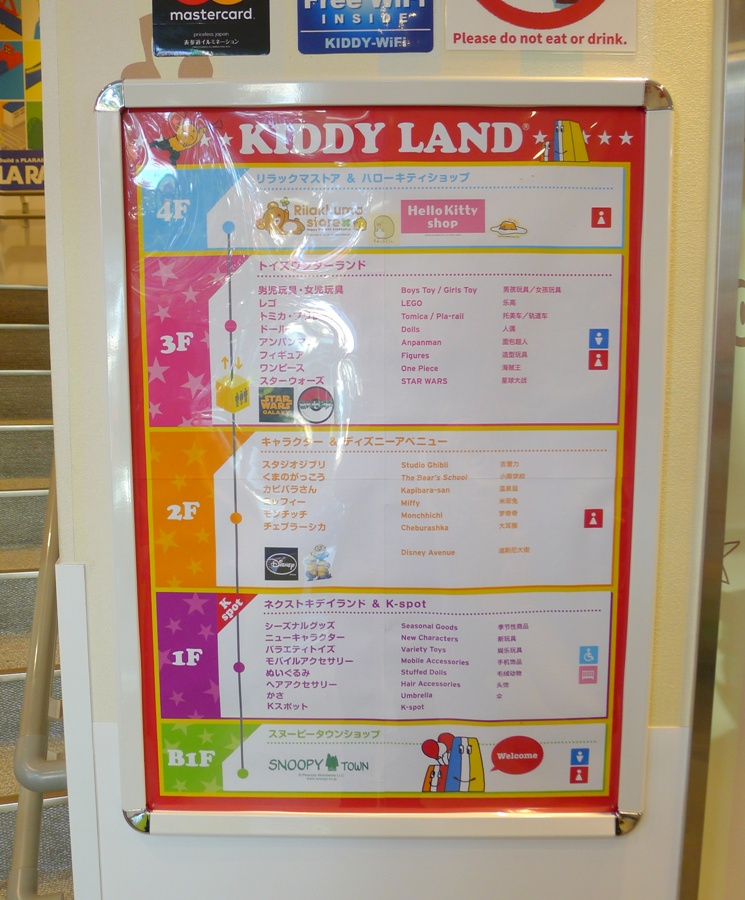 The Studio Ghibli merchandise excited us no end!  We are big fans of 'Spirited Away' and AJ is crazy about 'No Face' hehe.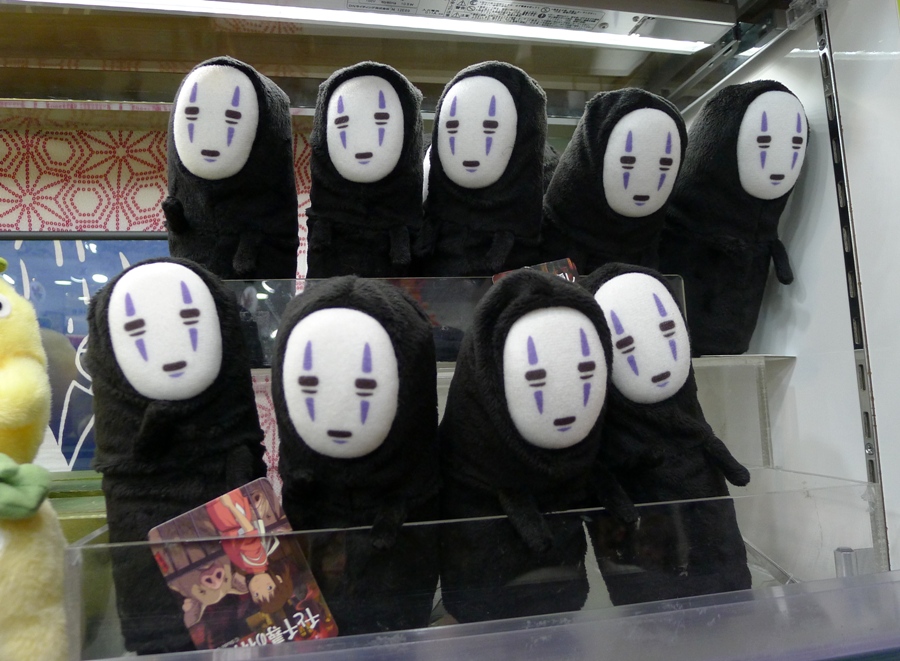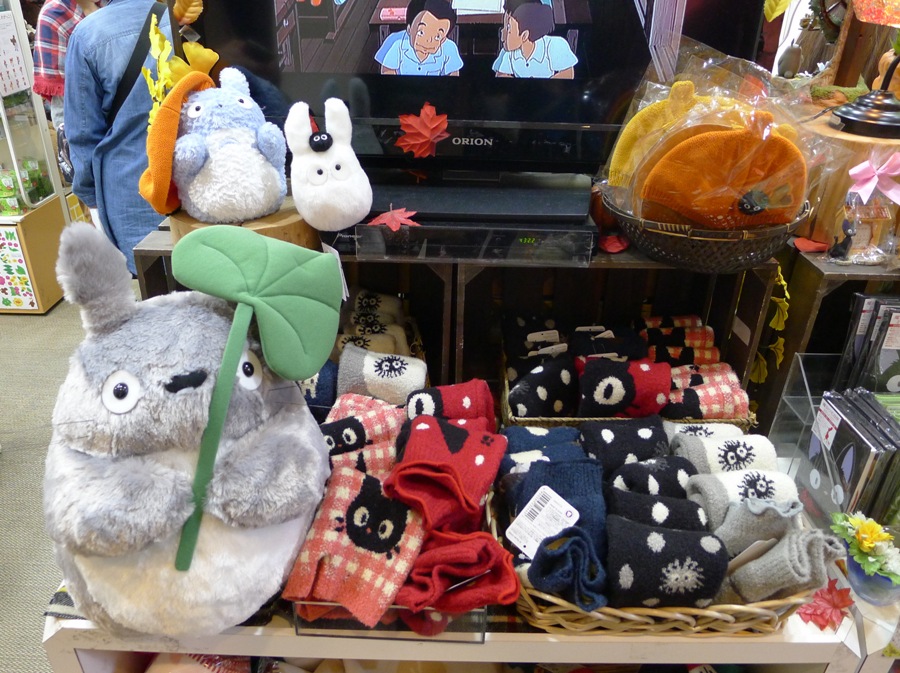 Of course, I have to have my "alone time" at the 4th floor, where the Hello Kitty Shop is.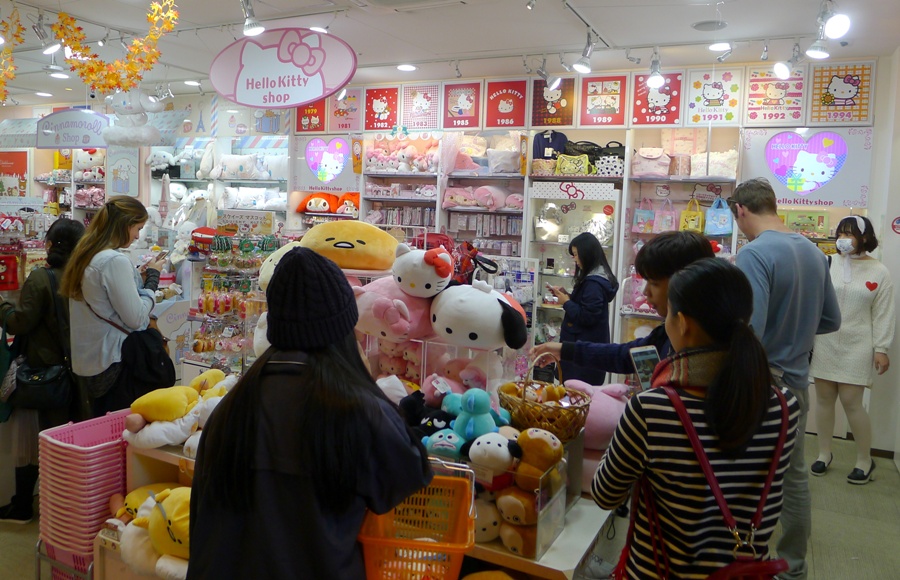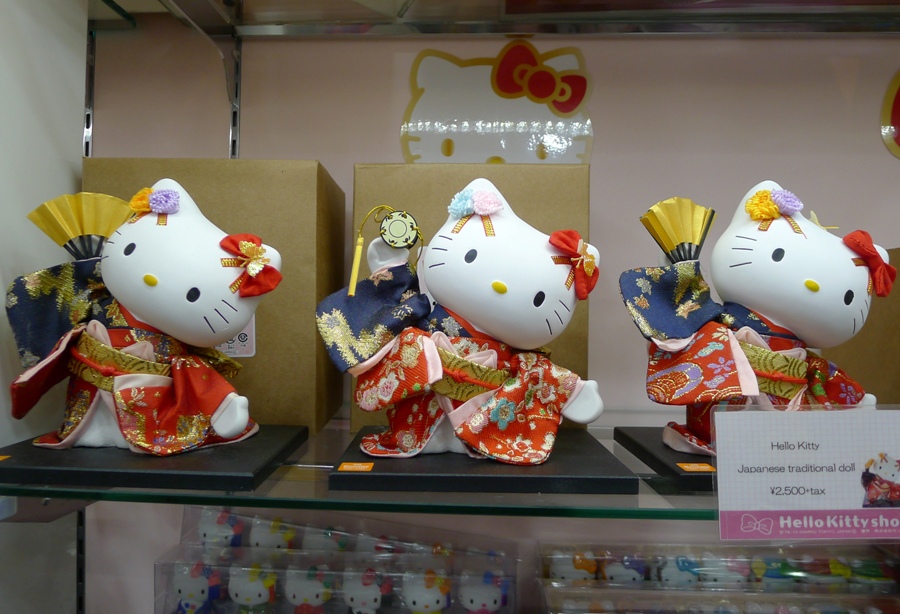 I guess seeing a lot of Hello Kitty merchandise overwhelmed me that I had a hard time deciding which items to get for me, as Japan souvenirs.  Ended up buying a bag keychain and pouches that I would not have a hard time packing, and could bring with me to work everyday.
My souvenir photo with Hello Kitty and family!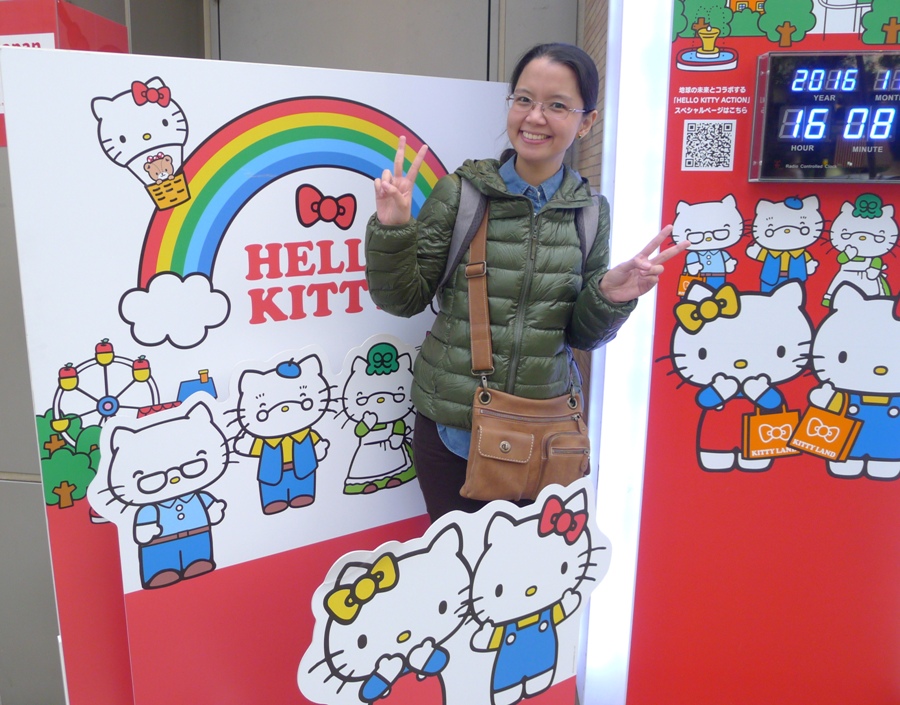 After Kiddy Land, we checked out the nearby Oriental Bazaar (a big souvenir shop in Harajuku that I came to know about through Helene's blog).  This being our second day only in Tokyo, I couldn't decide yet what to get as souvenirs to our family and friends but we bought a very nice shirt for AJ and a Hello Kitty 2017 calendar for me.  The shop now has a "No Camera / No Photo" policy inside so I wasn't able to take pictures inside.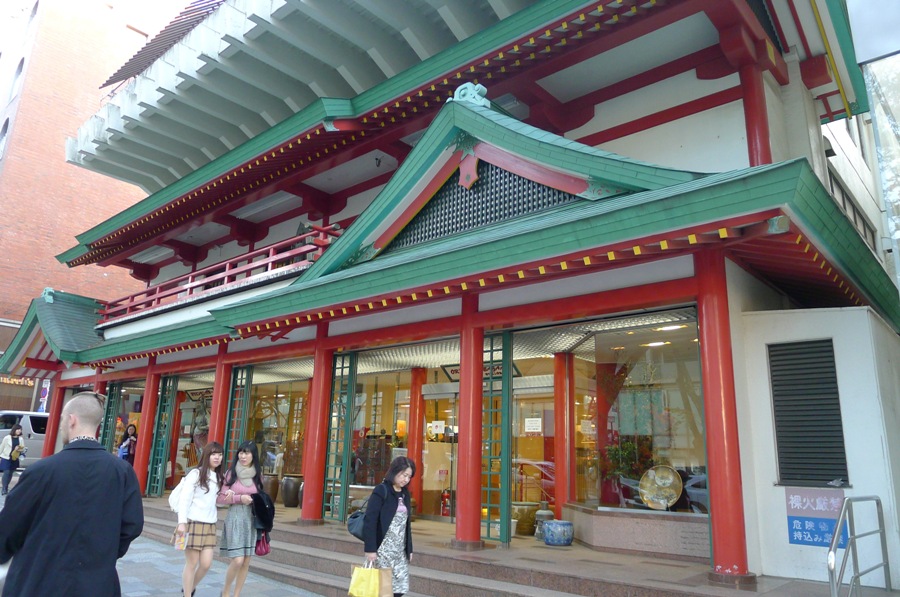 After Oriental Bazaar, dun na ako nakaramdam ng pagod (sa paglalakad).  But I wanted to go to the Meiji Shrine badly and it's already past 3 in the afternoon, so we  have to walk na ulit if we want to get there before the evening sets in.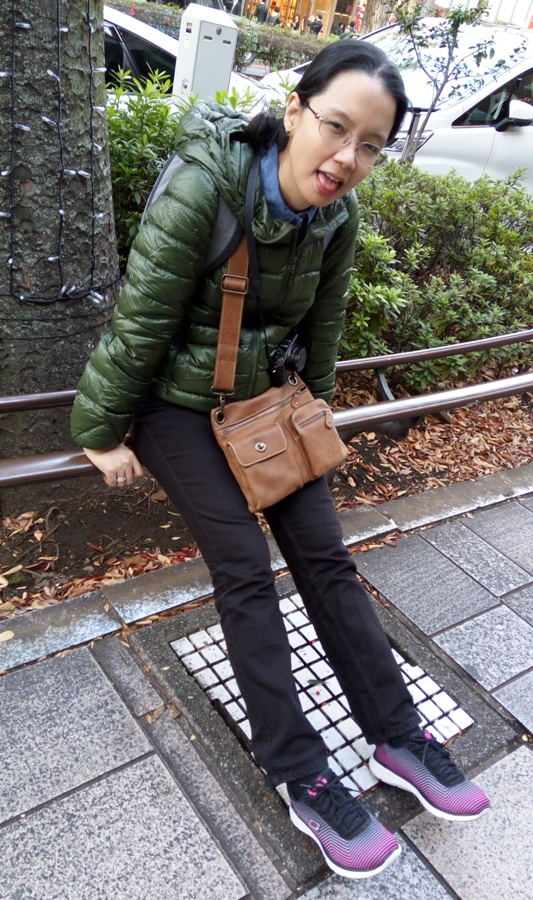 It was on our walk going to Meiji Shrine that Google Map first failed us.  It directed us to a very long route that ended up nowhere hehe! Parang duon k'me sa likod ng shrine unang itinuro at napadpad, and we have to do another 15-18 minutes walk to get to the other side.  By then, it'll be past 4 p.m. and the Yoyogi Garden – which is what I really wanted to see there (the garden is just next to the shrine) – would be closed already.
Bigo k'me kay Meiji Shrine and Yoyogi Garden.
So we searched for a nearby metro train station na lang and headed to Shibuya.  It was a little after 5 p.m. when we got there and ang madilim na agad.  Perfect timing k'me because ang ganda ng Shibuya crossing at night!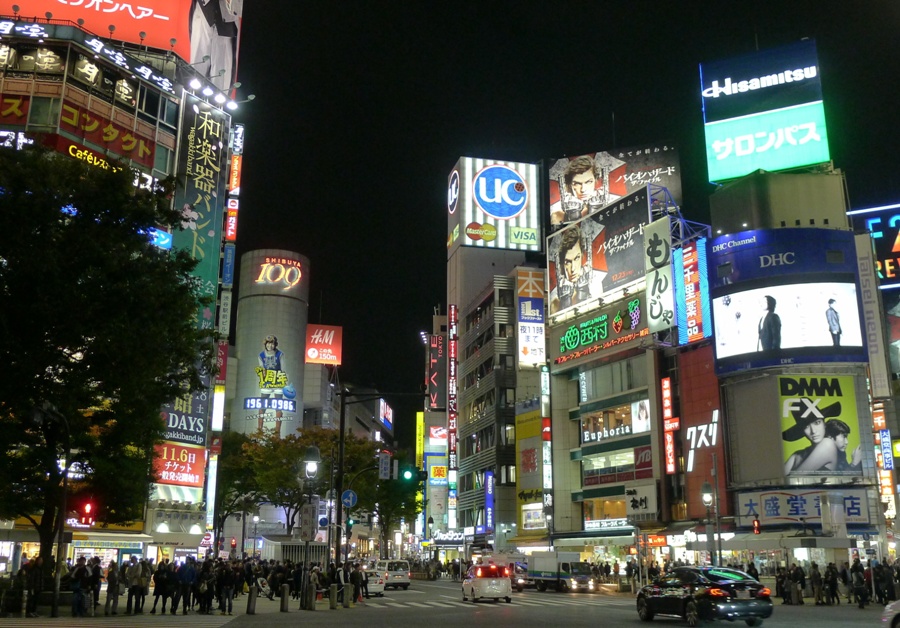 We were thrilled to have crossed the Shibuya intersection multiple times that night!  Naka-ilang attempt k'me ni AJ to get still shots of us in the busy intersection – but failed lahat hehehe!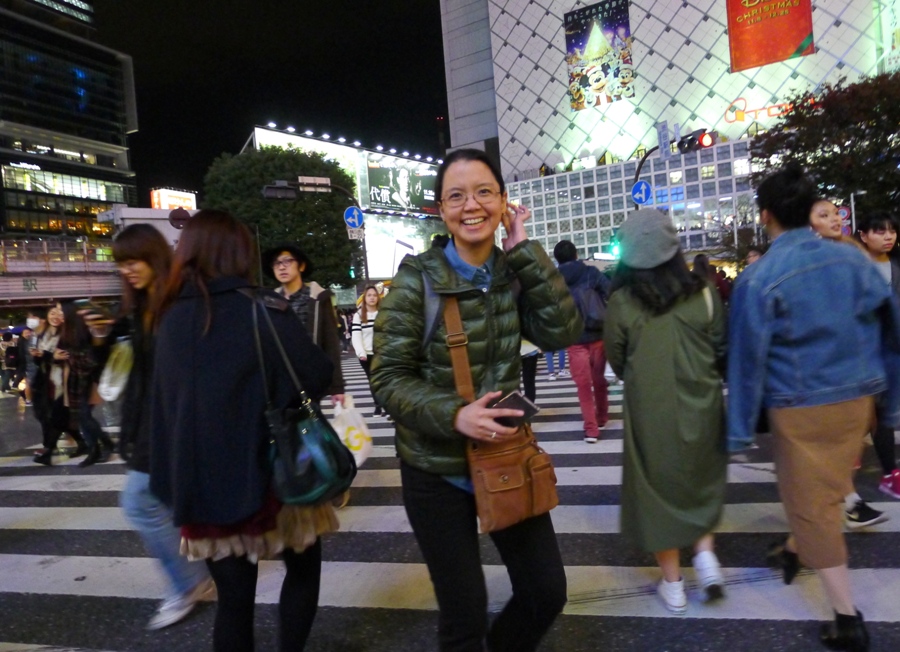 The famous 'Shibuya Scramble' – best viewed from the Starbucks Tsutaya store.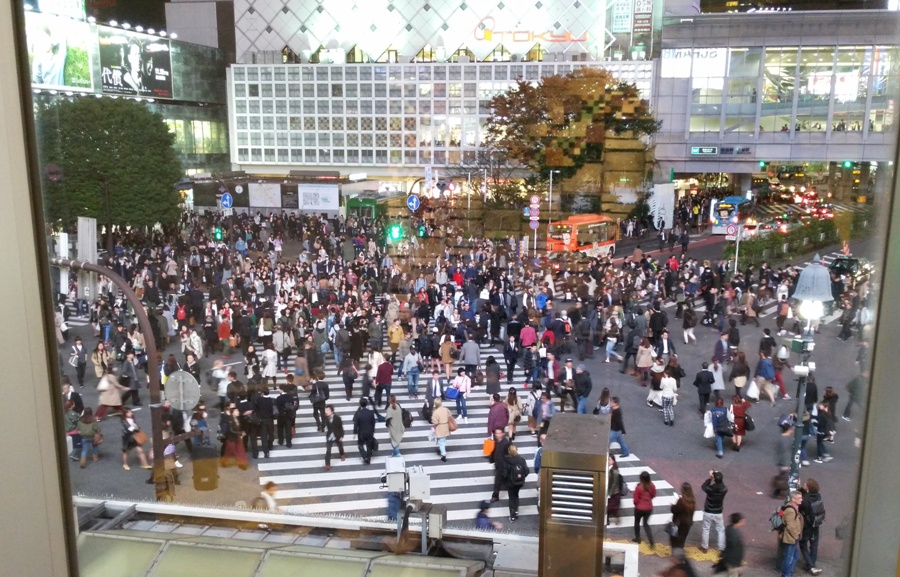 Update:  Here's the video of the actual "scramble", captured by AJ =)
We paid Hachiko a visit too: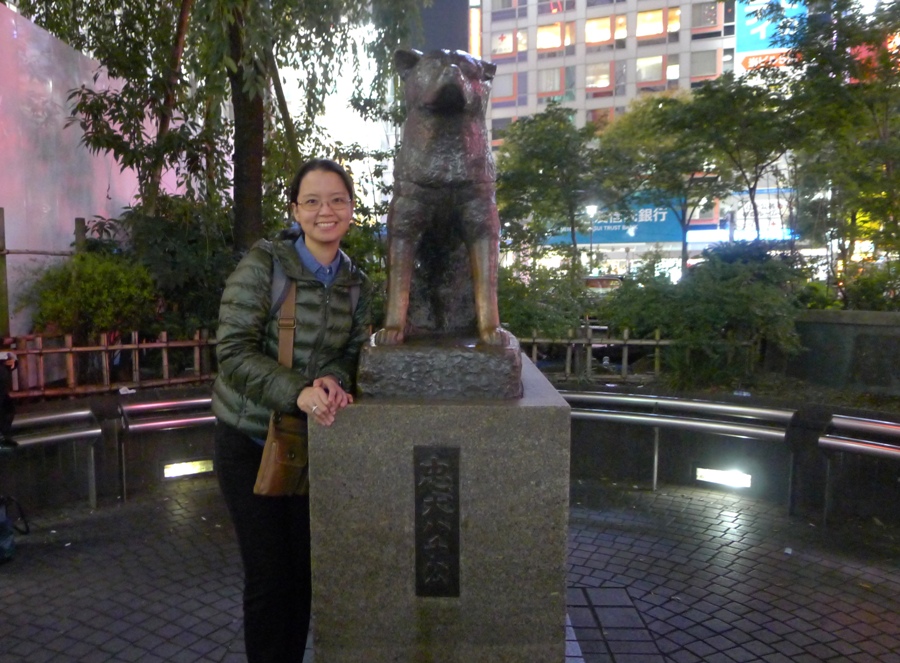 We had early dinner at one of the Yakitori restaurants in Shibuya which turned out to be serving chicken only.  We learned about this when we were already seated inside the restaurant hehe!  So I had chicken for lunch and dinner that day.  Their Chicken Karaage was my favorite.  It's like buttermilk fried chicken – deep fried to perfection.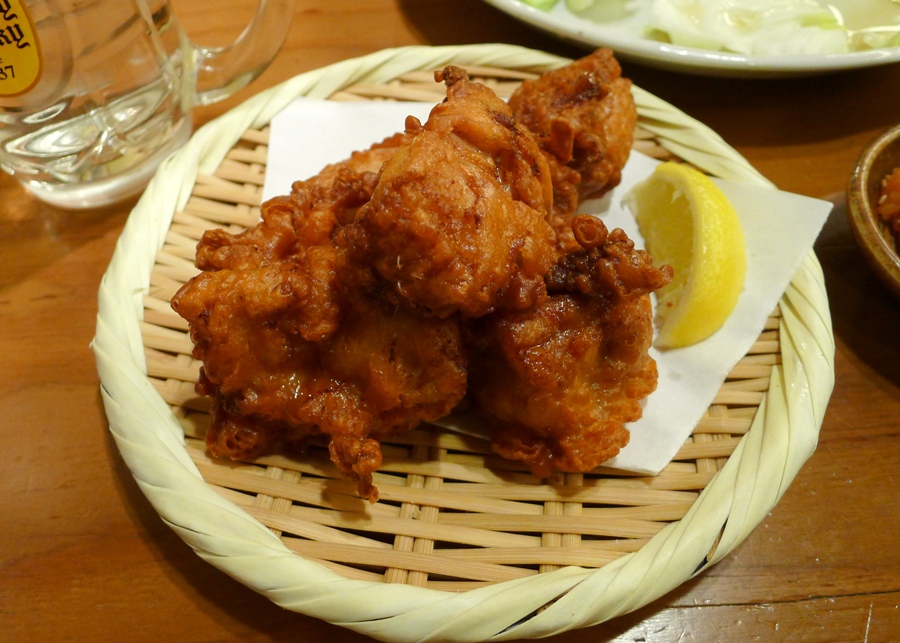 After dinner, we explored more of Shibuya and guess what?  Tokyu Hands was just around the corner pala!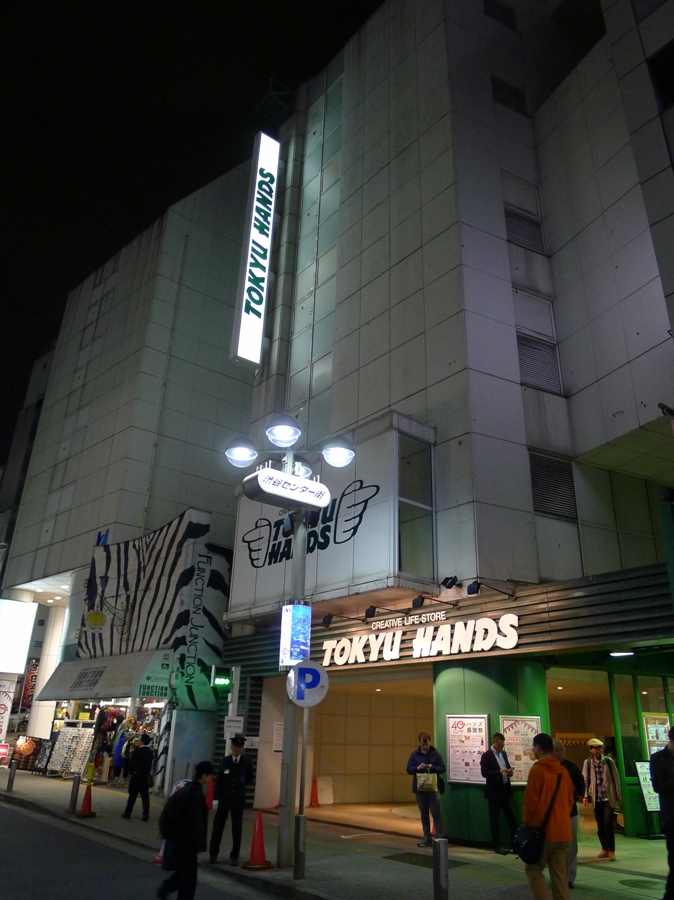 Oh my goodness, I don't know where to begin here.  Each floor houses different items (Design Tools, Health & Beauty, Kitchen, Bath & Toiletry, Cleaning & Laundry, Home Décor, Stationery, etc.).  I went straight to the Stationery section, and nawala ang pagod ko sa paglalakad when I saw this:
A whole floor dedicated to stationery, paper, paper craft and pen products!  My dream land!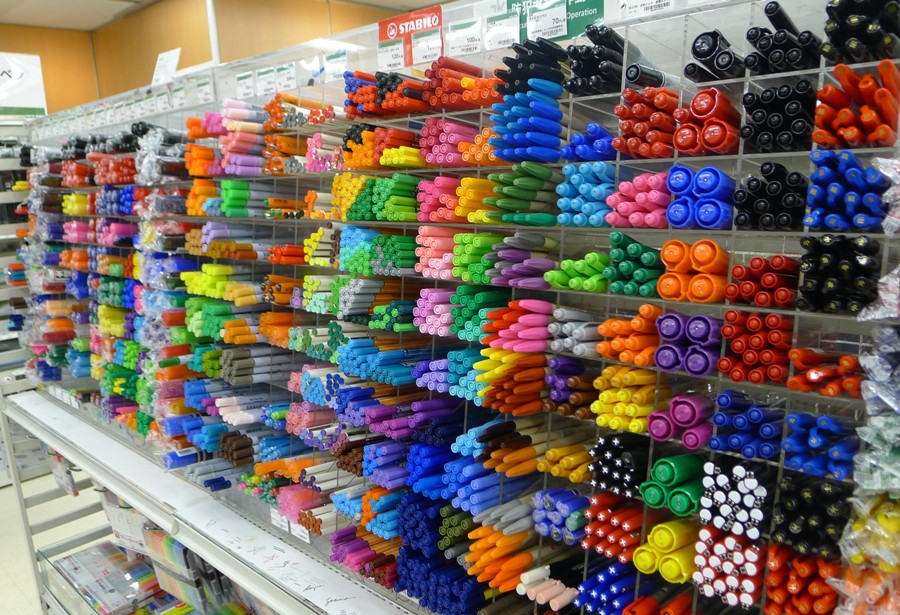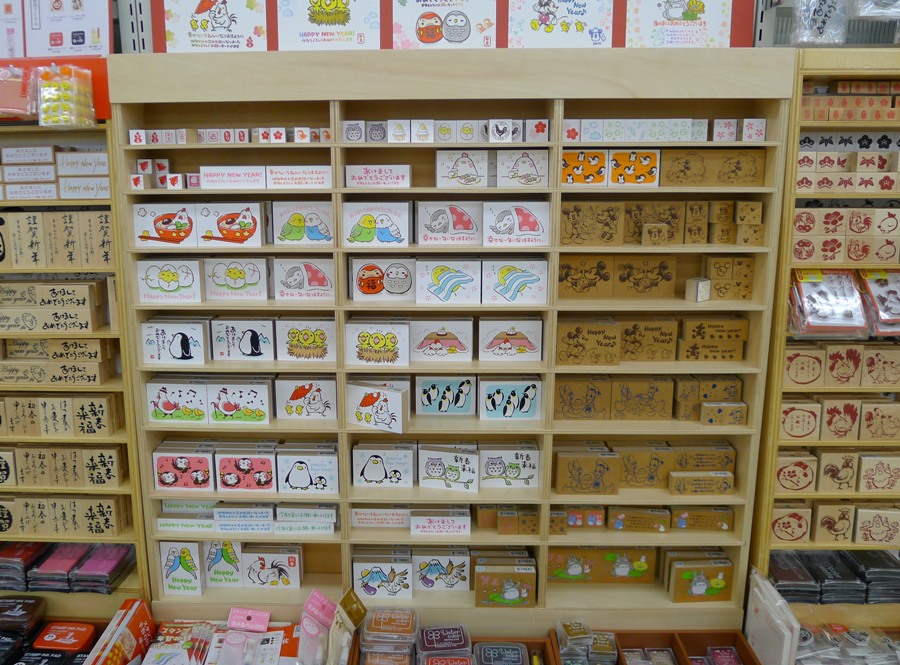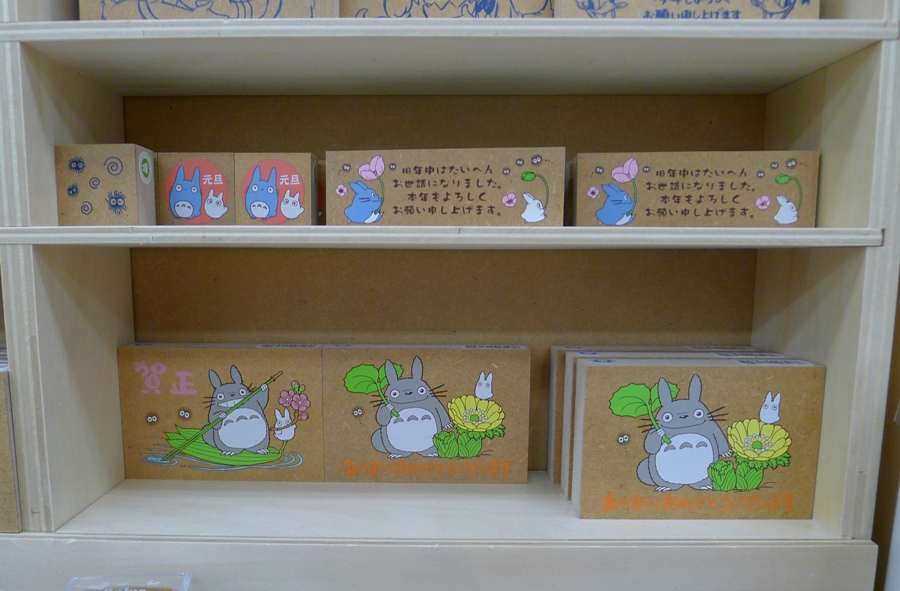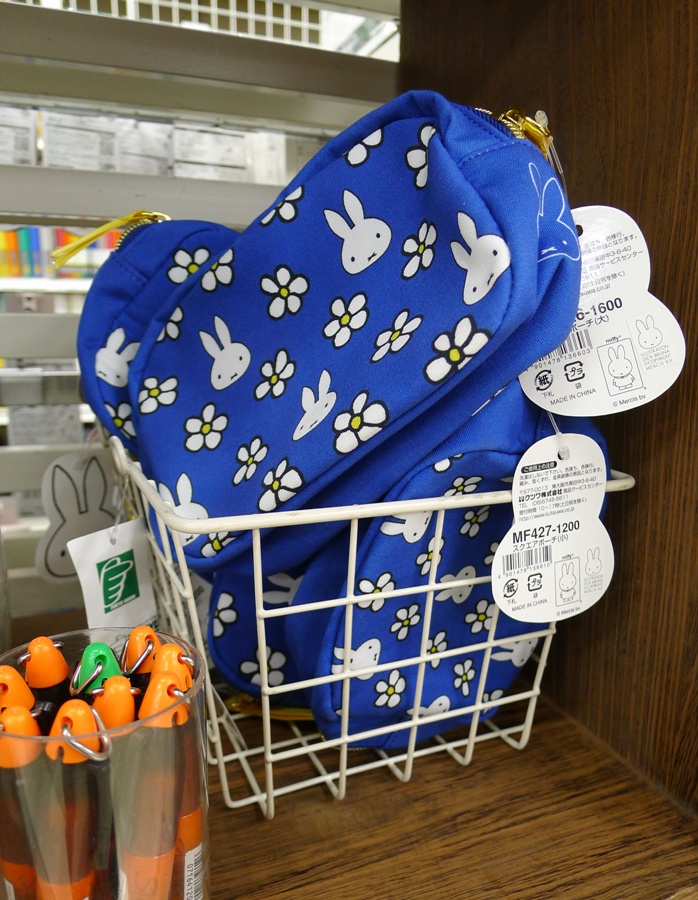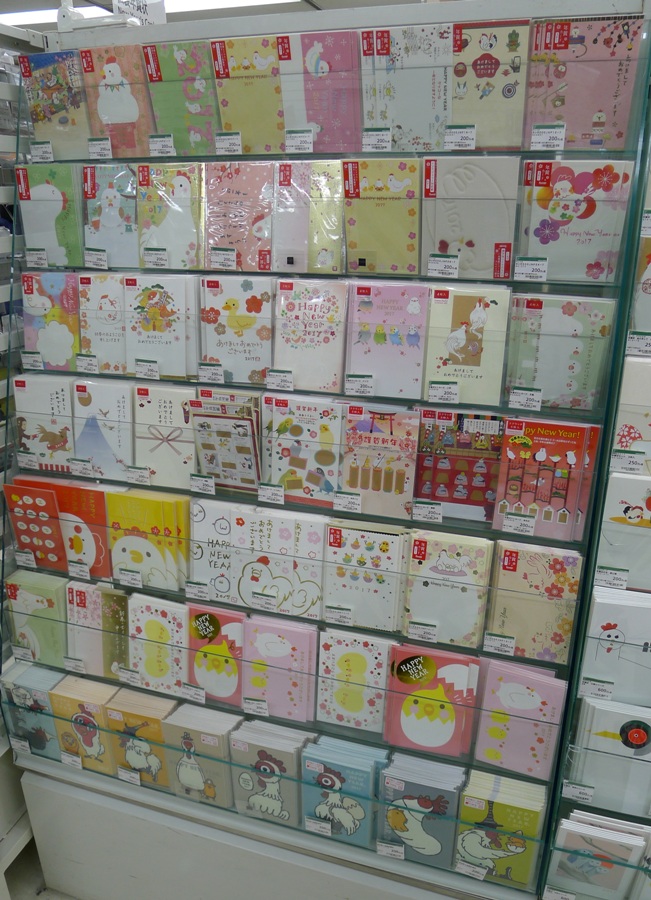 This was our last stop for the day, and while at Shibuya Station finding our way to the train platform, we chanced upon the Tokyu Food Show Store after following the smell of freshly baked bread.  It was here where I found and tasted the best-tasting biscuits ever: the Tokyo Milk Cheese Factory in Salt and Camembert flavor.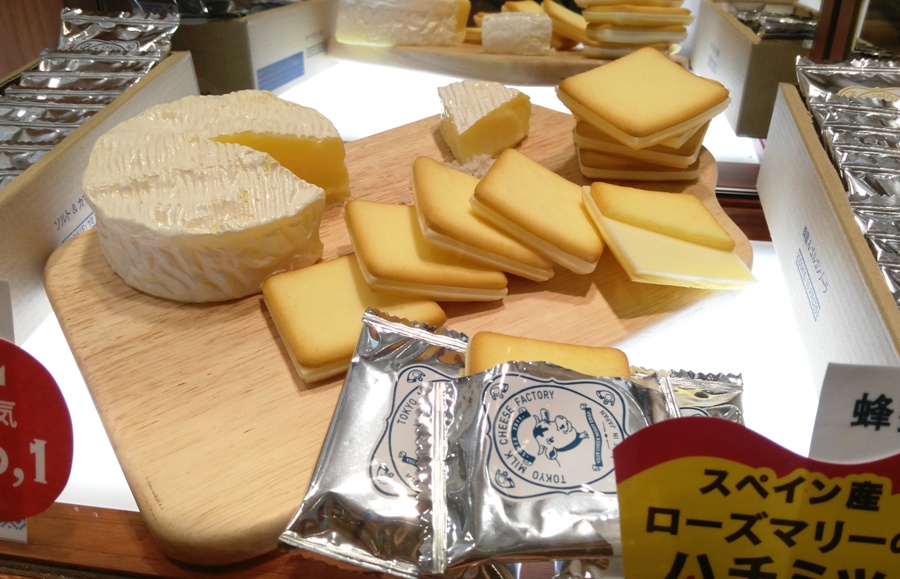 We went home tired but very happy and busog that night.   Good thing our itinerary for the next day (Hakone) will give us a break from all the walking we did on Day 2.  I feared that I will get muscle cramps already if I do a tour of the city on foot again for 3 straight days.  We're very excited also to try the following transpo on our way to and around Hakone: an express train, a cable car and a ropeway – all in a day!
Up next: Exploring Tokyo, the DIY Way (Day 3)