Our 3rd day in Tokyo (a Saturday) was spent at Hakone, a mountainous area west of Tokyo that is also at the foot of the magnificent Mount Fuji.
The initial plan was to book a day tour package through Japanican.com but after reading about the Hakone Free Pass at 2AussieTravellers.com , AJ and I decided to take the 'road less travelled' and do a DIY trip all the way!
Hakone Free Pass is your all-in-one ticket to the different sightseeing destinations at Hakone.  It includes a return trip to Shinjuku and allows unlimited use of all of the transport facilities within Hakone for several days.  In addition, pass holders can receive discounts at many hot springs, museums, restaurants, and other locations by showing their pass.

We chose Shinjuku as our departure station since it's the nearest from our apartment. We got the 2-day validity passes, even though we do not have plans of staying there overnight.  You can choose between 2-day and 3-day validity passes only.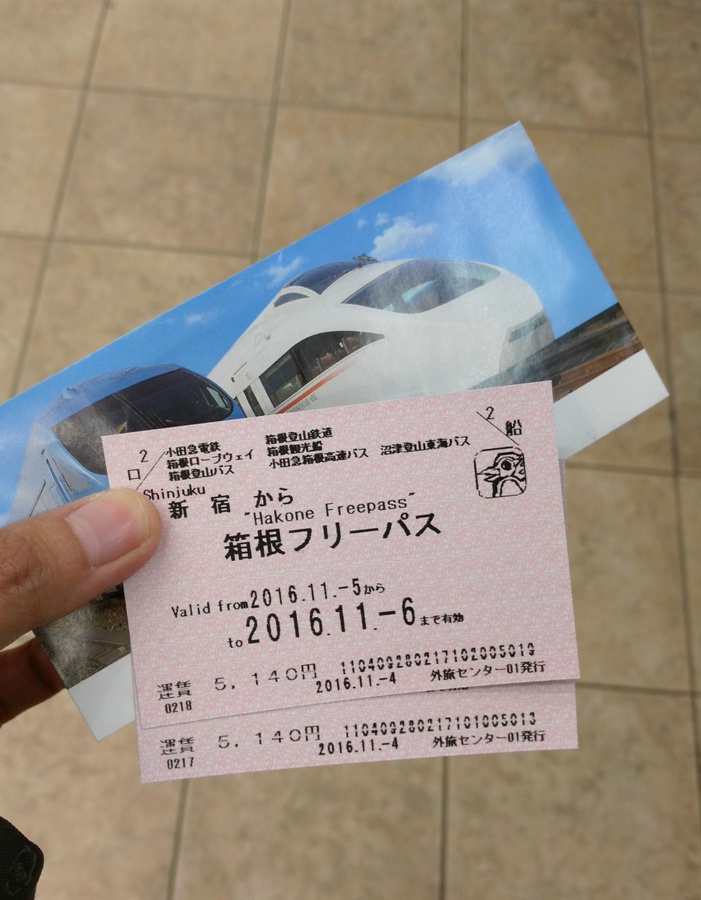 We also bought one-way tickets for the Limited Express "Romancecar", para mas comfortable ang aming seats and to be able to enjoy the shift in Tokyo scenery from highly urbanized Central Tokyo to the beautiful countryside in Western Tokyo.  We paid additional 890 JPY each for these.
Tip: Reserve your tickets to the Romancecar in advance because limited lang yung seats, and choose to depart early so you can enjoy more of Hakone.  We got tickets for the 7:30 a.m. express train.  I suggest you get tickets for 7:00 a.m. or even the earliest (6:45 a.m.) if kaya, so you can do more activities in Hakone.
Waiting for our express train and having take-out coffee and day-old scones: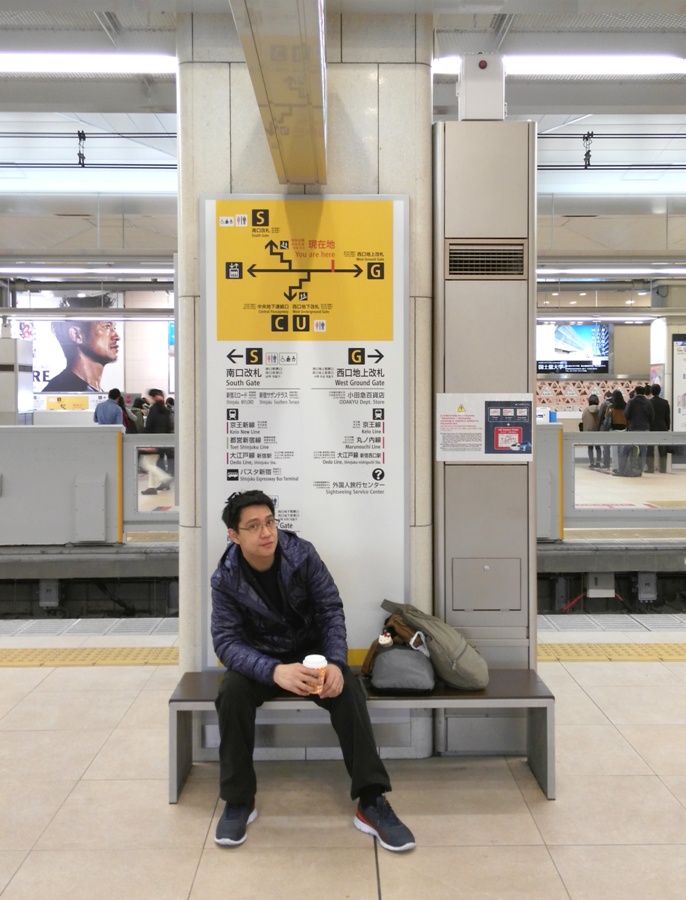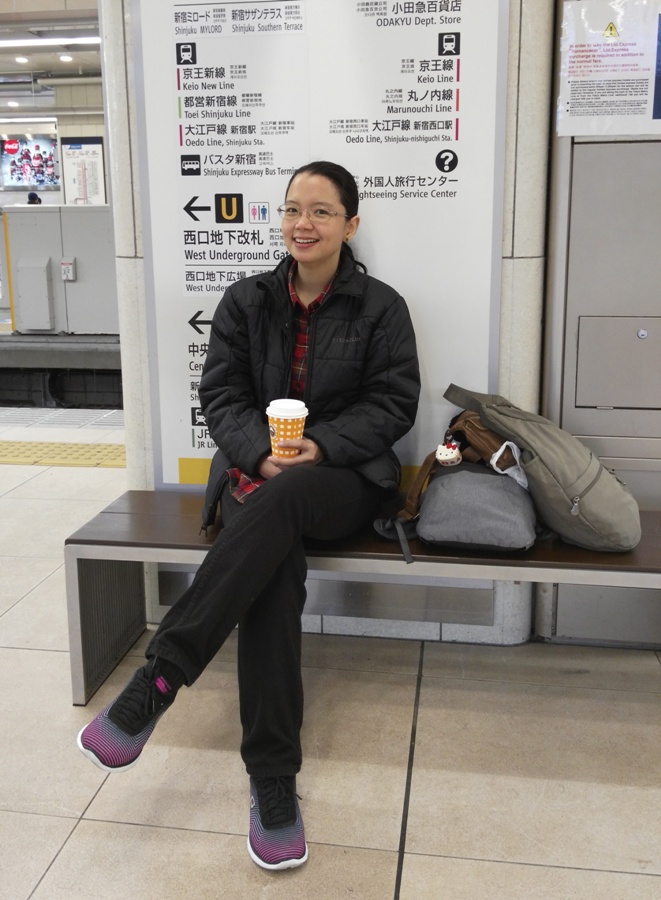 Inside the Romancecar.  Good thing we purchased these; we had a very comfortable trip going to Gora, where many travelers transfer to the cable car for Mt. Fuji and Lake Ashi.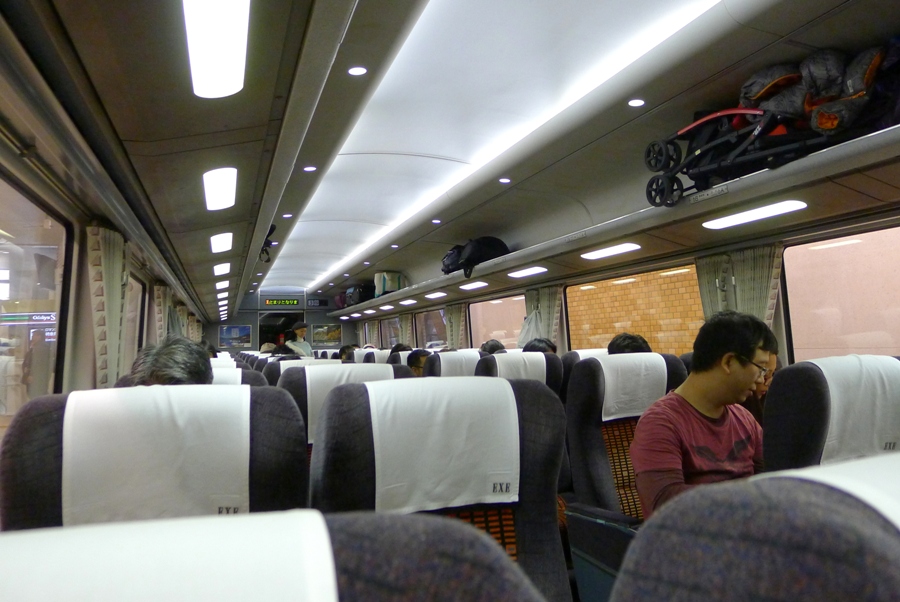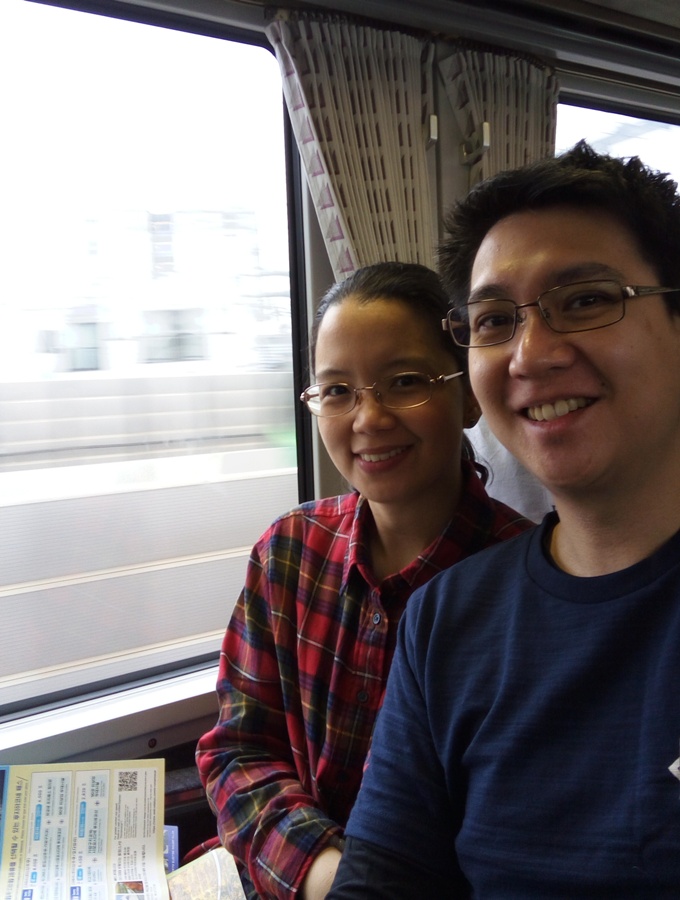 There's food and drink service inside the Romancecar, but having had breakfast already, what we did during our 1.5 hours trip was to enjoy the scenery from our window, nap, and nap again hehe!
Our stop was at Hakone-Yumoto Station.  We walked a little to get to the Hakone-Tozan Railway (going to Gora Station).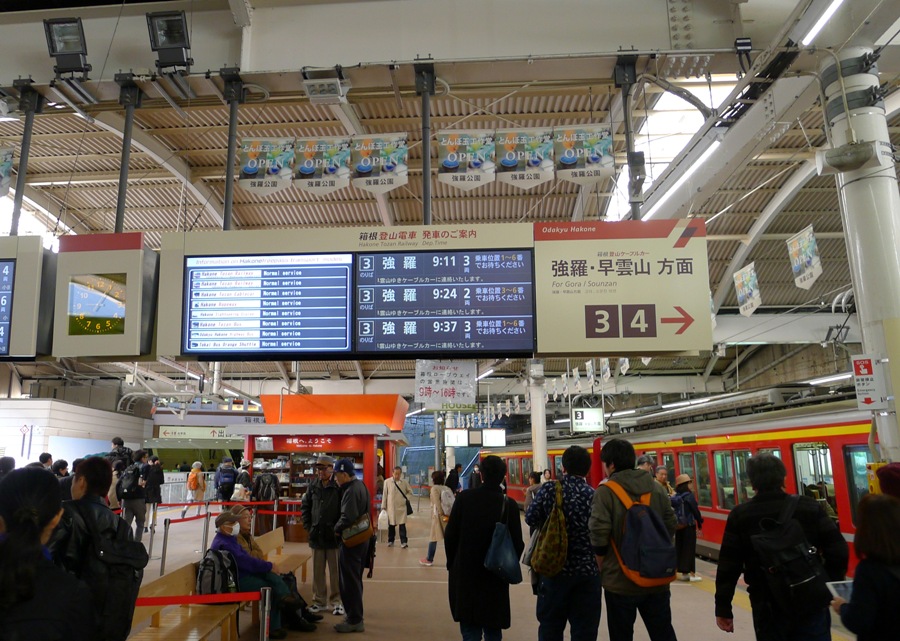 The train ride was not as smooth as in the limited express Romancecar, but special in its own way because the Hakone-Tozan line is a mountain railway, and here we experienced the switchbacks – wherein the driver and the conductor change shifts and the train switch to reversed travel direction.  Ang galing!
A ride on the Hakone Tozan Railway (箱根登山電車, Hakone Tozan Densha), Japan's oldest mountain railway, is a treat for more than just railway fans. The small trains wind themselves through a narrow, densely wooded valley over many bridges and tunnels, stopping at small stations along the way and changing directions at three switchbacks. (source)
The train ride was 40 minutes long, but not at all boring because we saw a lot of beautiful scenery. Much better experience nga daw kapag autumn season na, or "June and July when thousands of hydrangea (ajisai) are in bloom along the tracks and are illuminated during the evenings".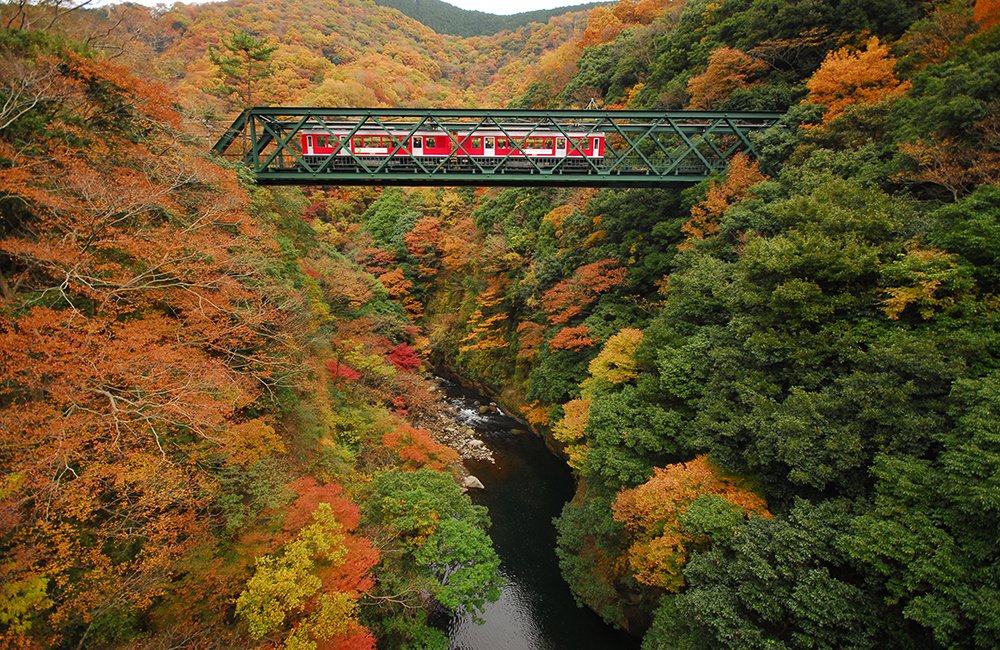 From Gora Station, we transferred to the Hakone-Tozan Cable Car, which took us Souzan (the last stop) for the much awaited ropeway rides!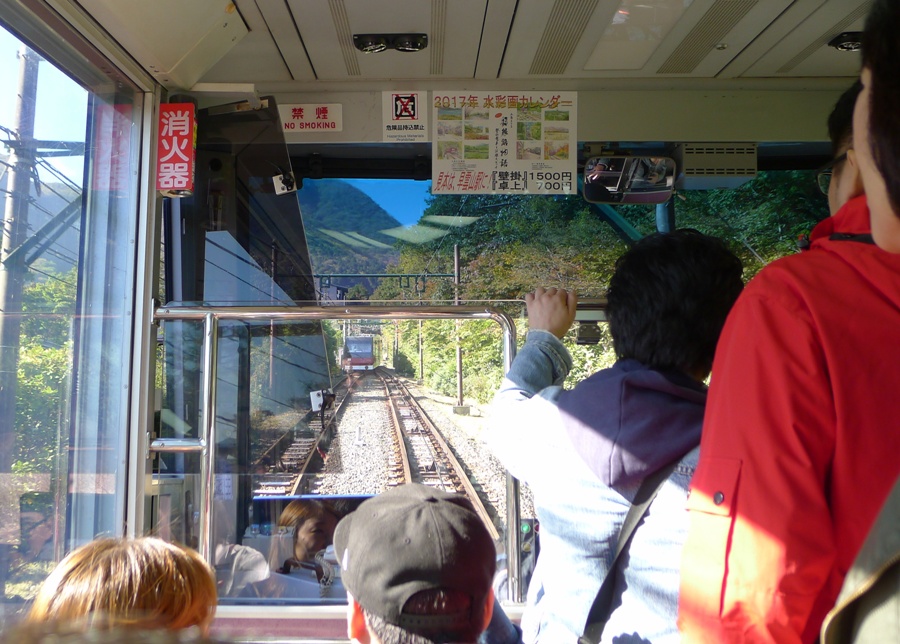 There were tourists who chose to stop at Koen-Shimo or Koen-Kami Station for some sightseeing before going to Souzan.  But for AJ and me, it was straight to Souzan for the ropeway experience.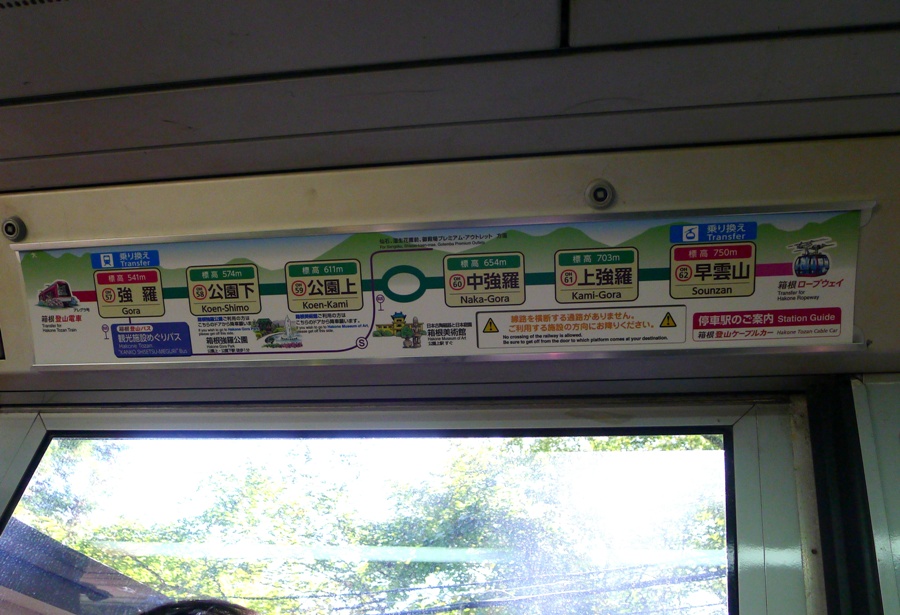 Finally, we are here in Souzan!  We only have to follow the signs to the Hakone Ropeway.  The Hakone Free Pass really saved us time because we only have to show our passes and we can already hop in the train or cable car. But for the ropeway, we have to fall in line with the other tourists, of course.  But the waiting time was very minimal, we were inside our ropeway car already in less than 5 minutes!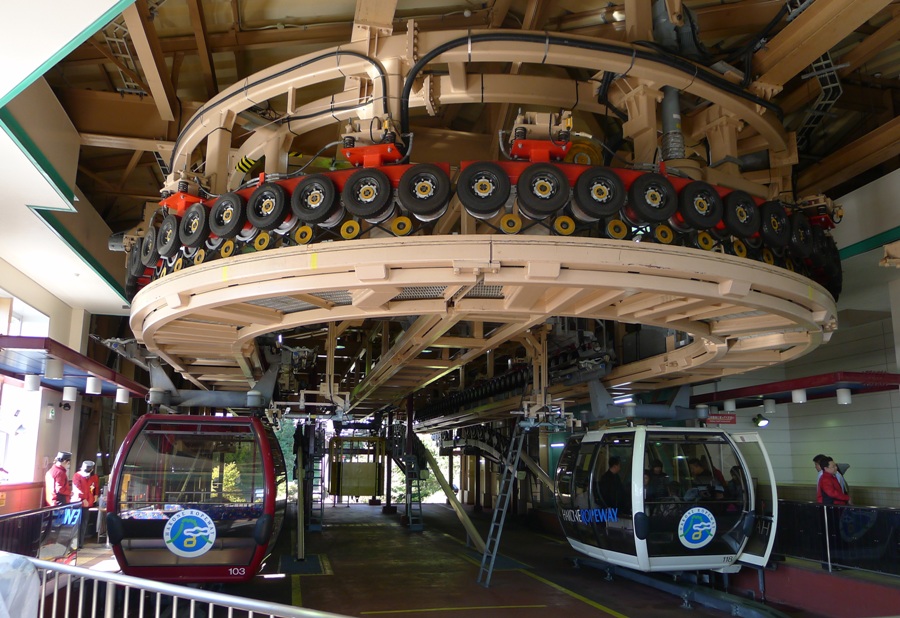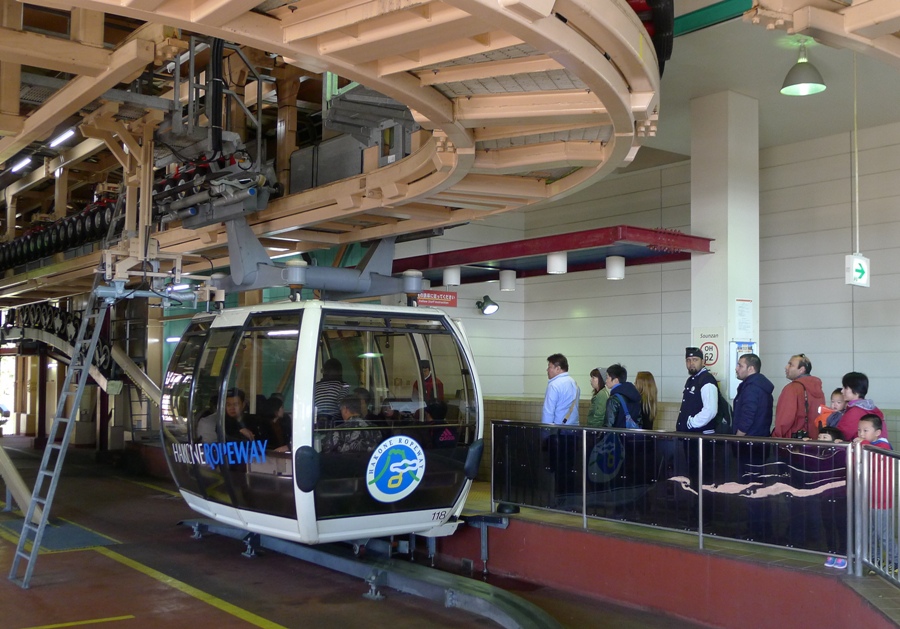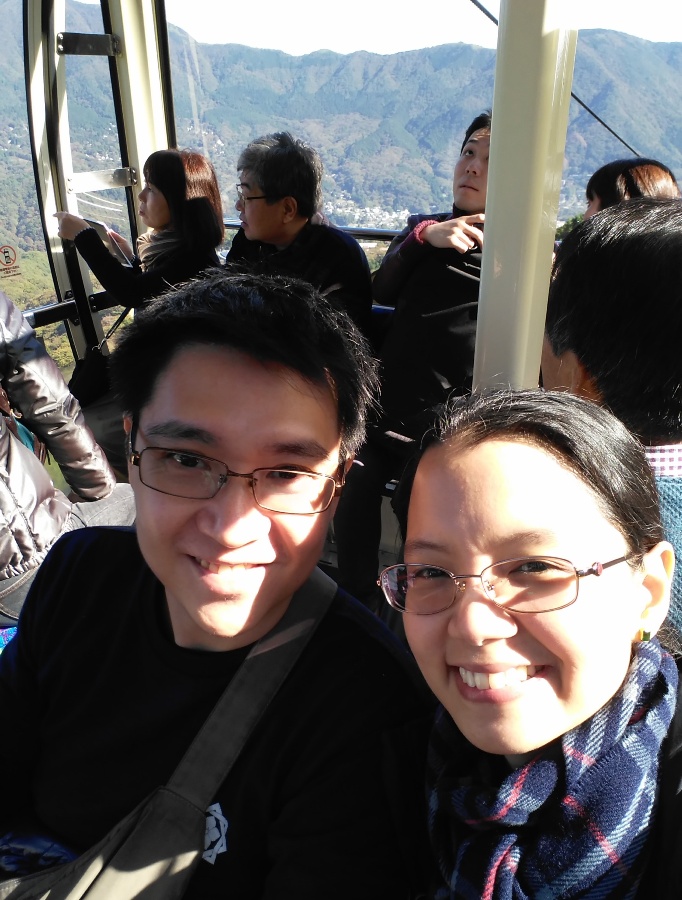 Hello Mt. Fuji!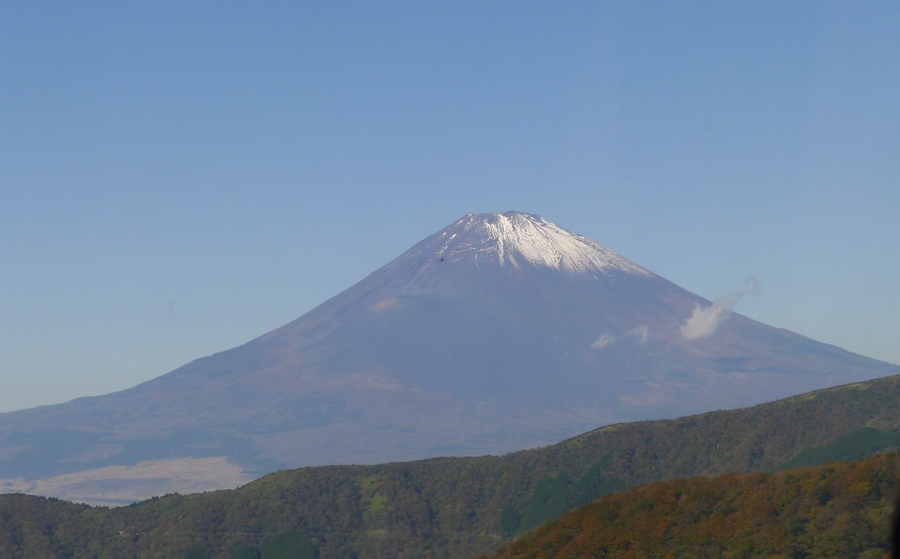 We also experienced the steaming thermal vents of Owakudani from our ropeway car.  Owakudani is an active volcanic zone where sulfurous fumes, hot springs and hot rivers can be experienced.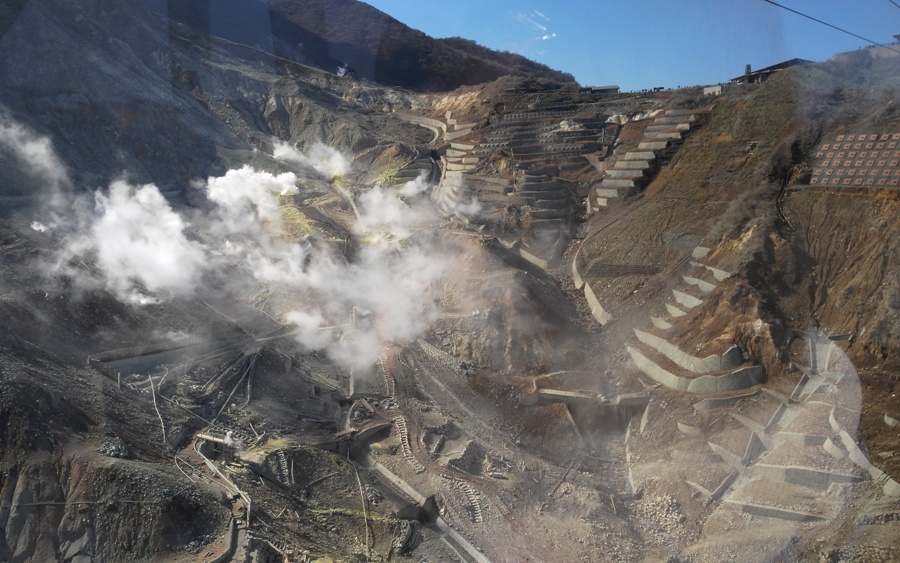 We stopped at Owakudani for lunch, some sightseeing and of course, for this rare treat of experiencing a volcanic valley while affording us a good, full view of Mt. Fuji.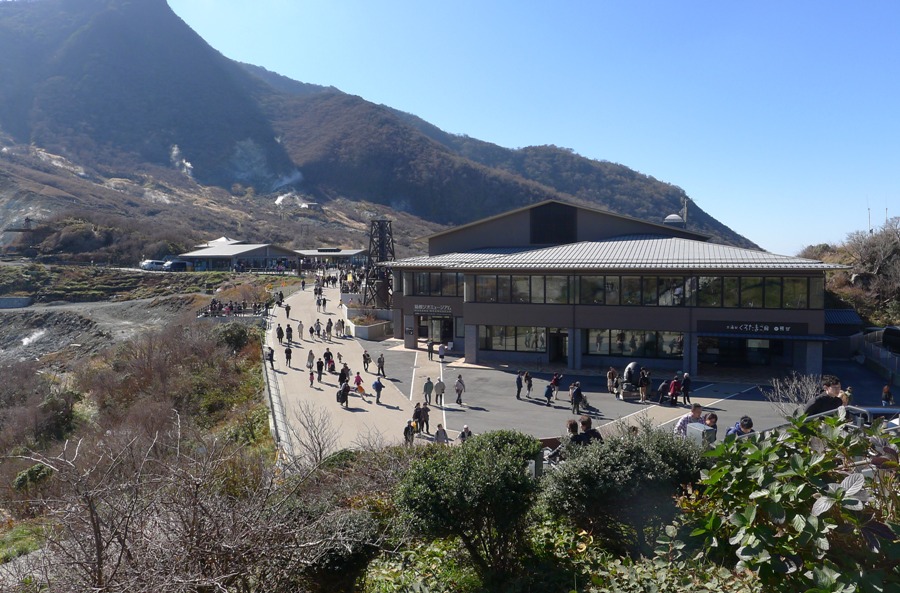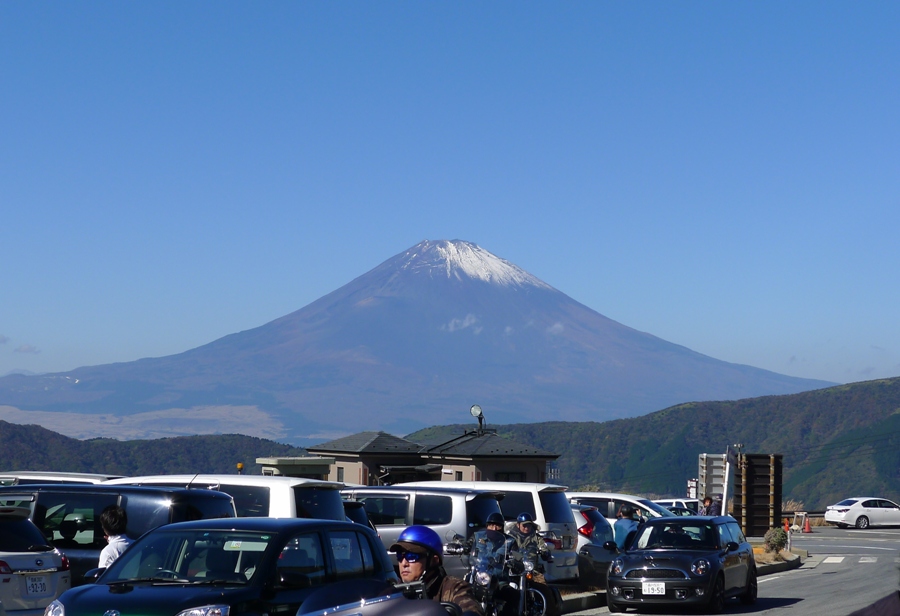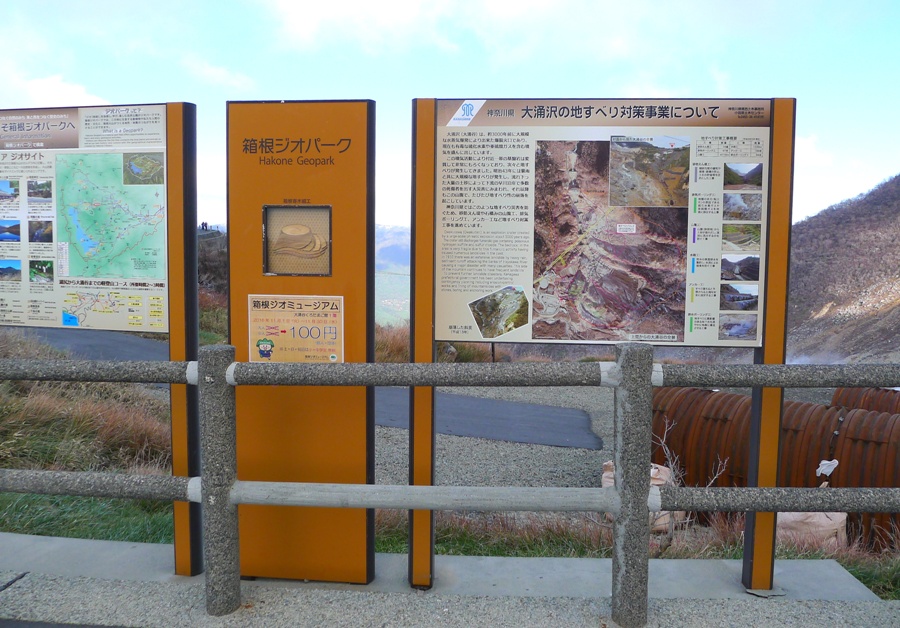 We tried the vending machine-style lunch, and it was cool!  The kind Japanese lady also seated us by the window overlooking Mt. Fuji.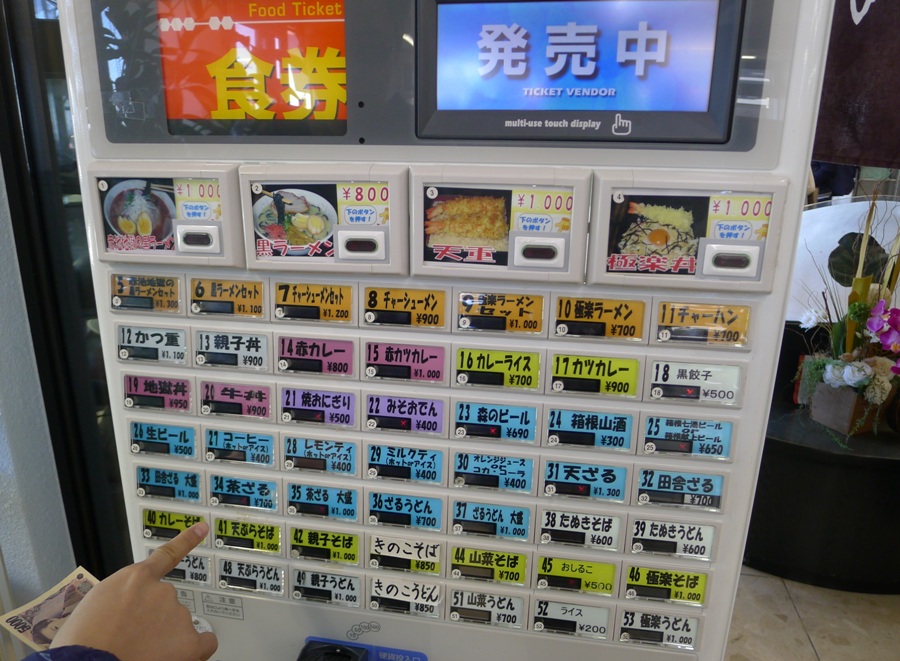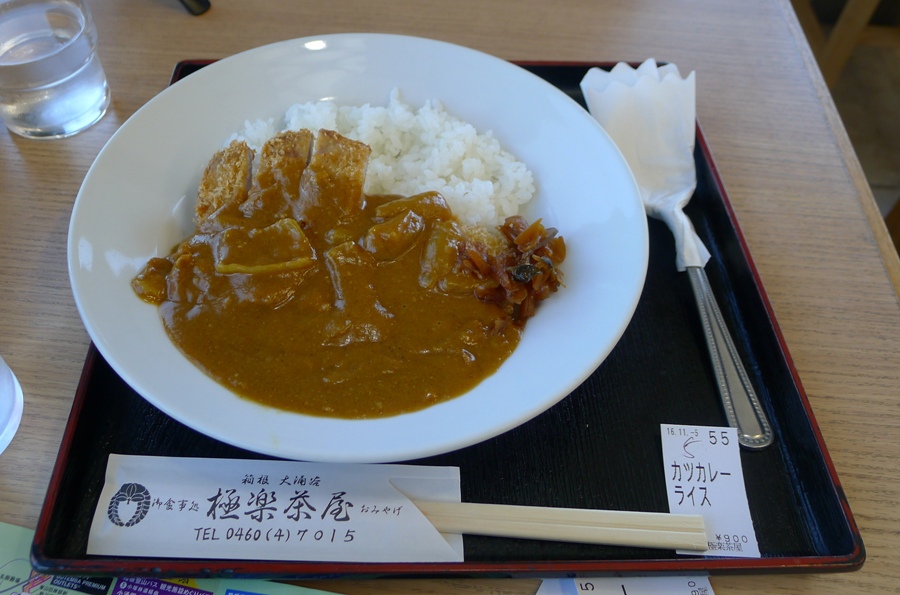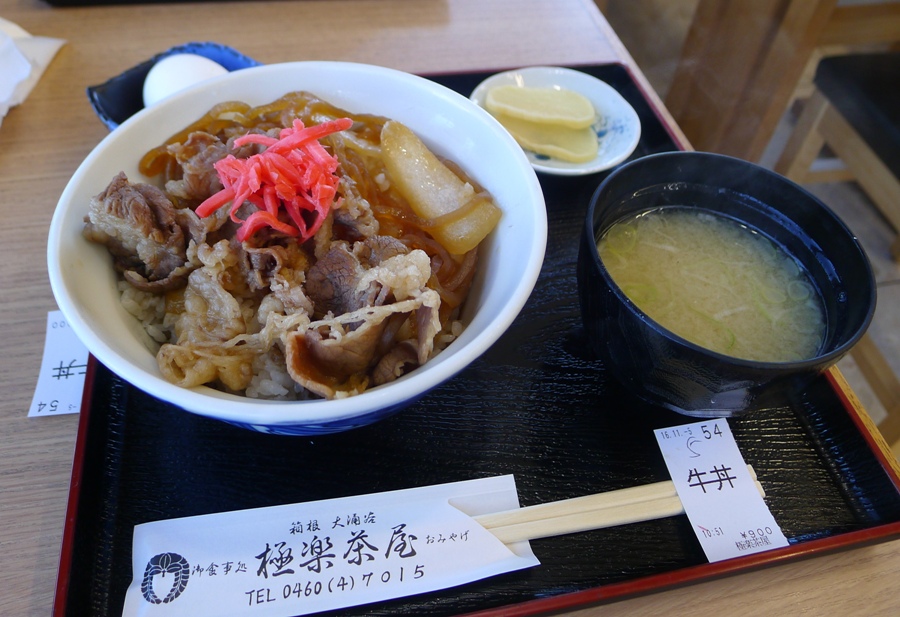 Sarap dito, ang lamig! Brrrr….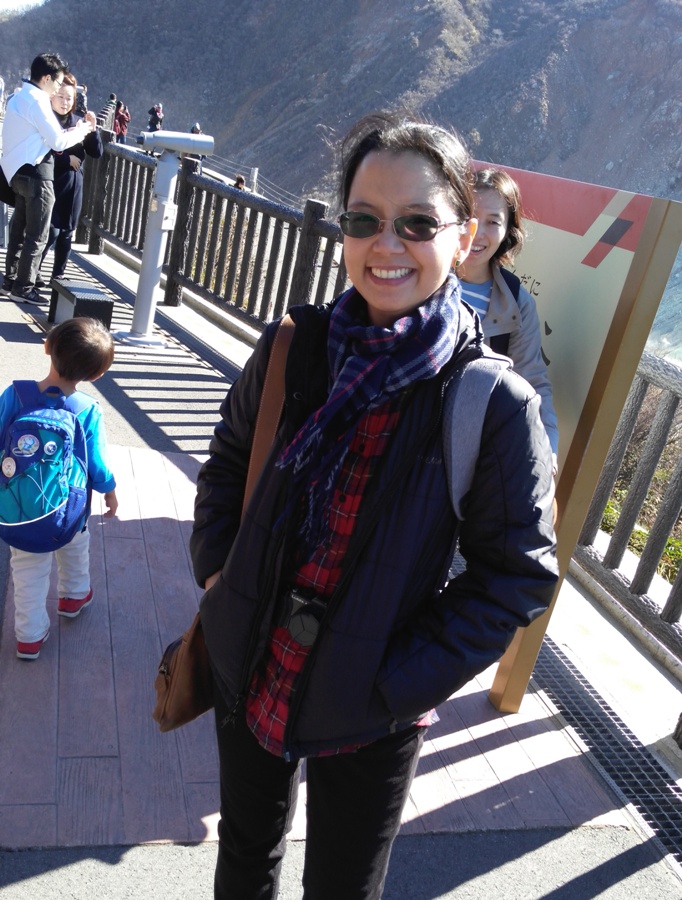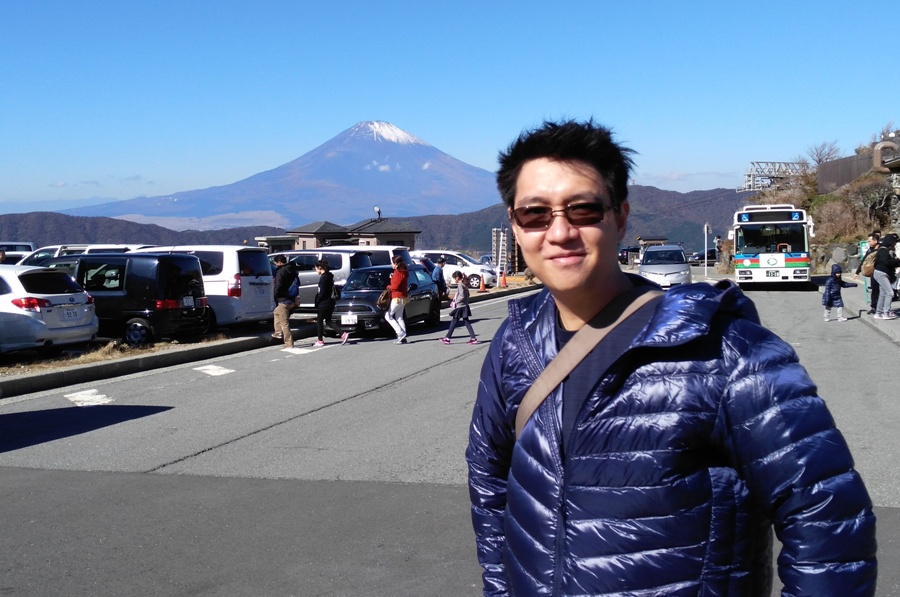 Owakudani is also popular for its eggs (Kuro-tamago), cooked in the naturally hot water, whose shells are blackened by the sulfur and which are said to prolong one's life by seven years.  Hello Kitty sure must've liked it, too!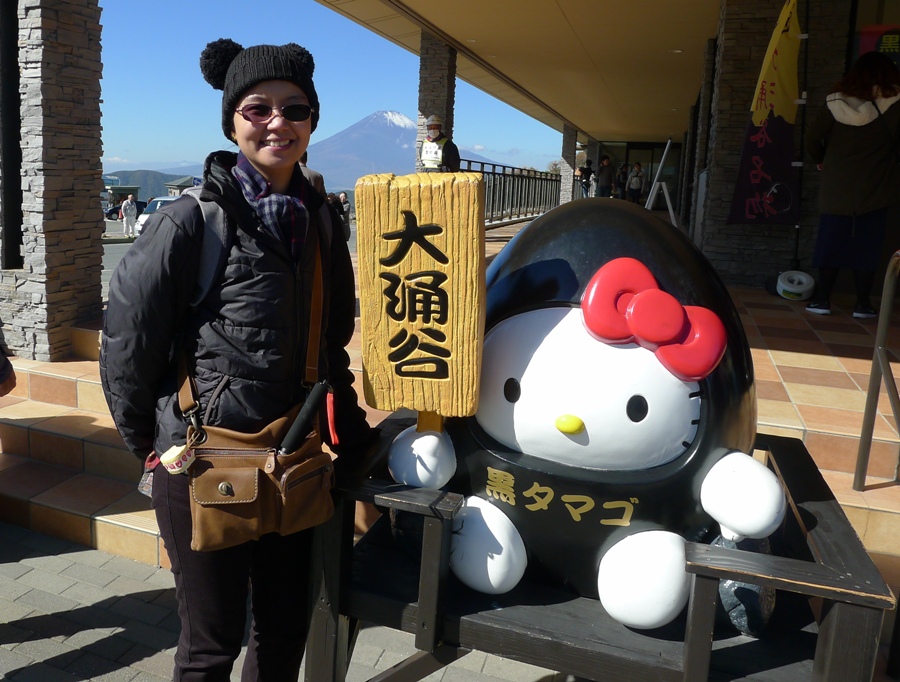 We didn't taste the black eggs, but the black ice cream – Yes! Hehe!
Soon it was time for our Mt. Ashi Lake Tour.   I was so looking forward to seeing and capturing this view: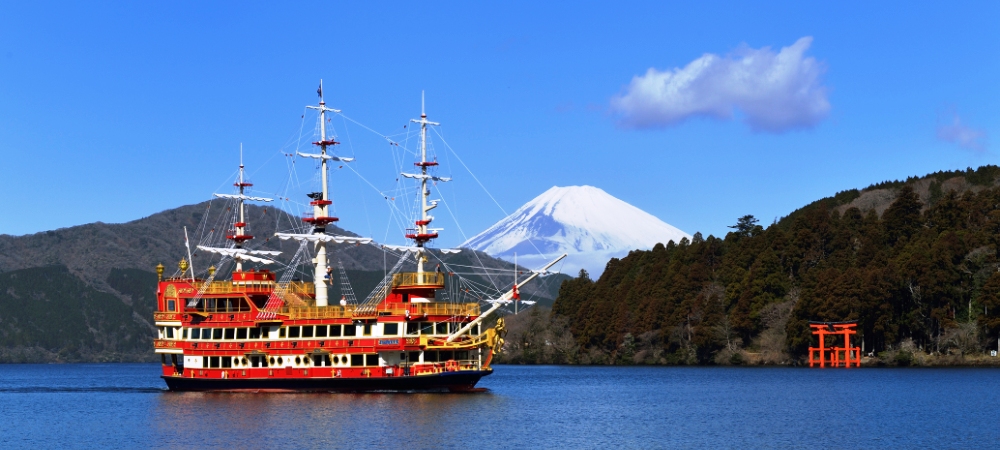 We just walked back to the station and looked for the sign that says "Lake Ashinoko".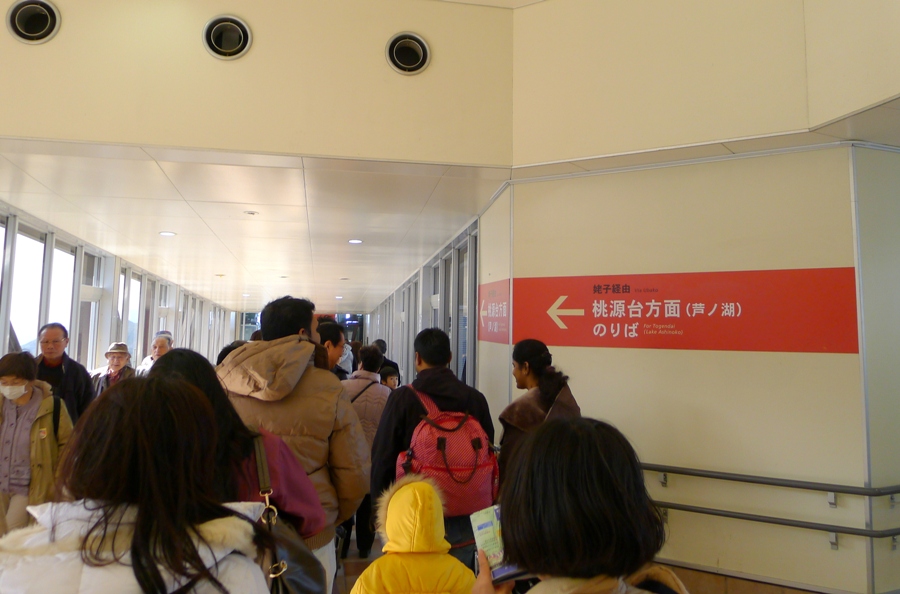 We rode another ropeway (yey!) going to the lake for our pirate ship sightseeing tour.  Hello again, Mt. Fuji!
Excited na for our Lake Tour!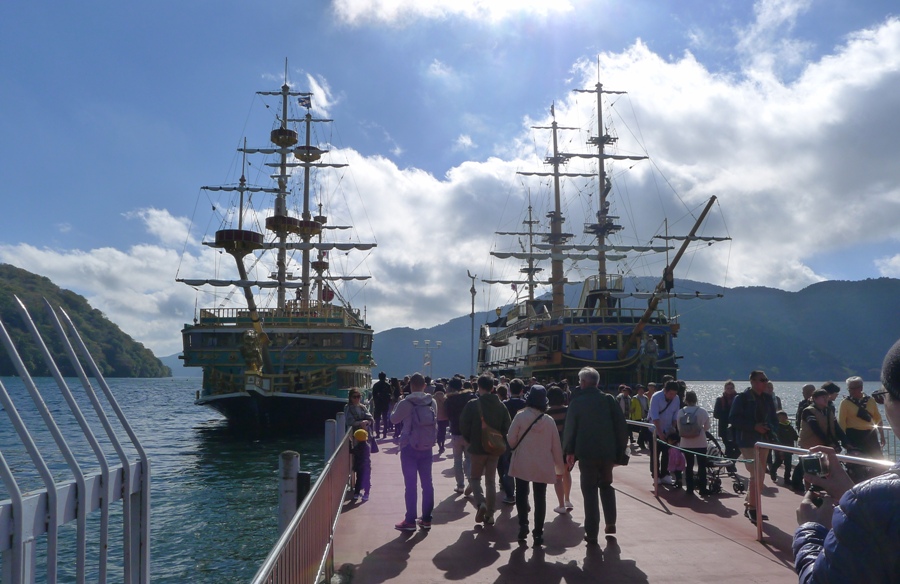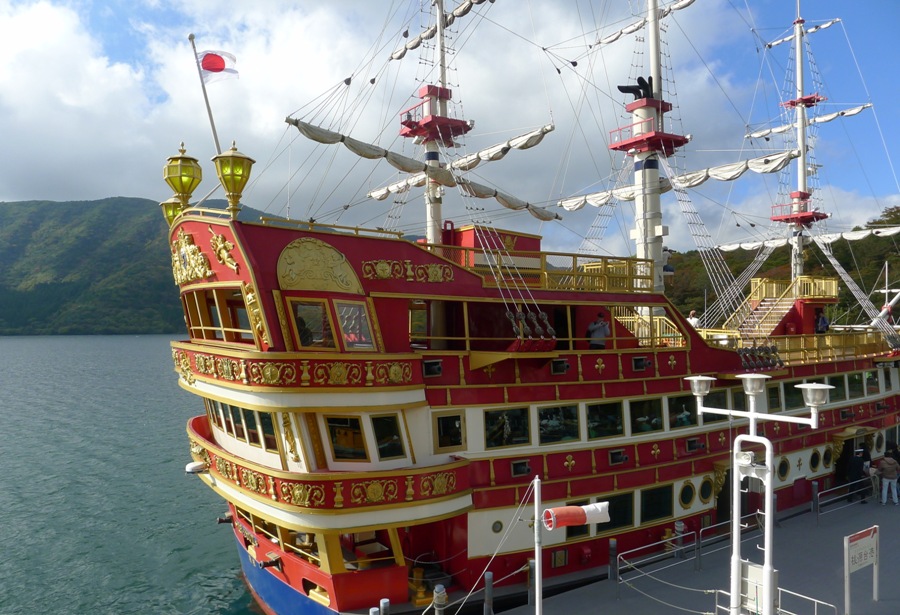 So many tourists that day but everything's organized and hassle-free, even for a DIY trip such as this.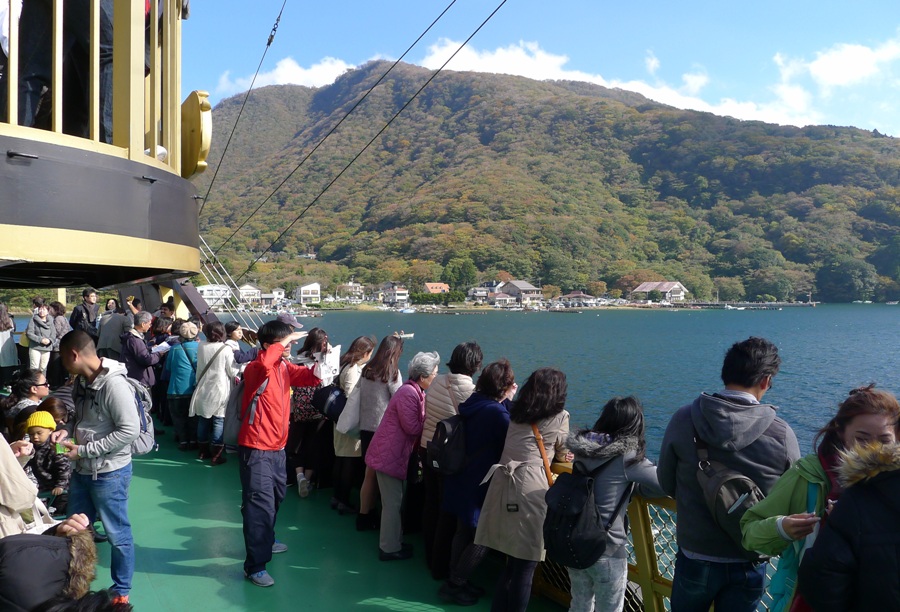 Lush green landscape.  So beautiful.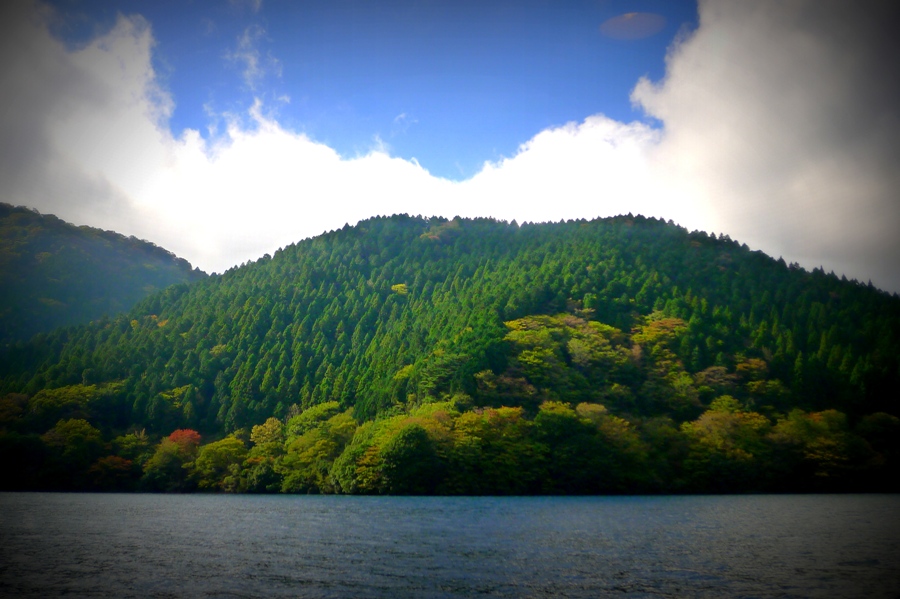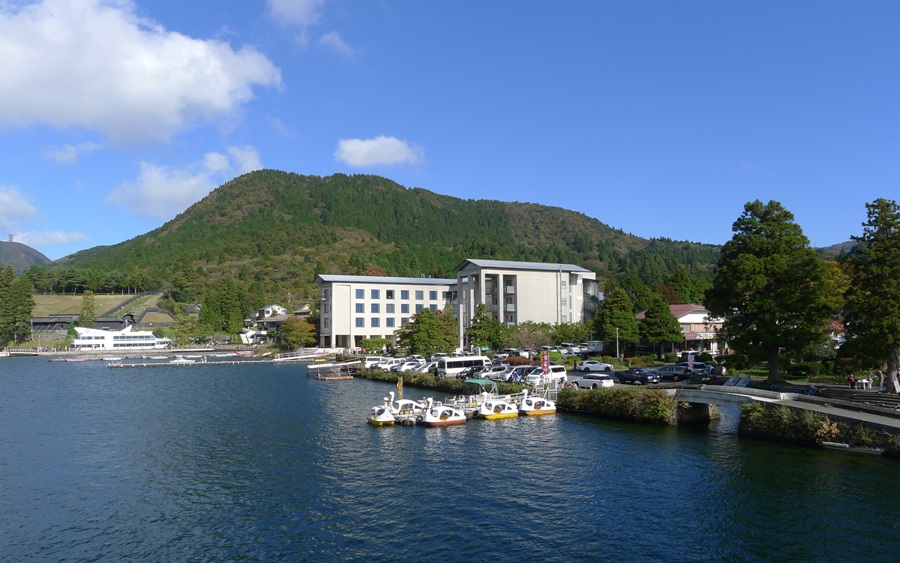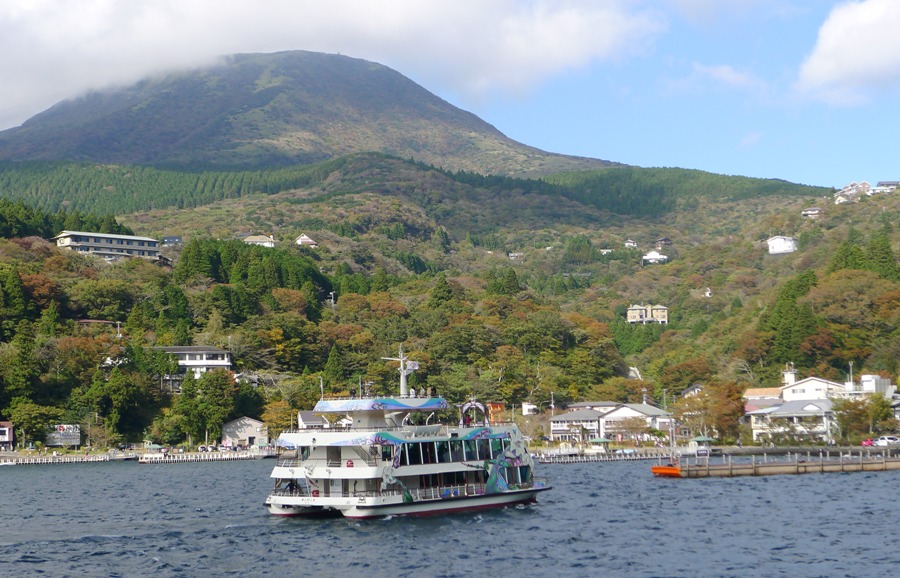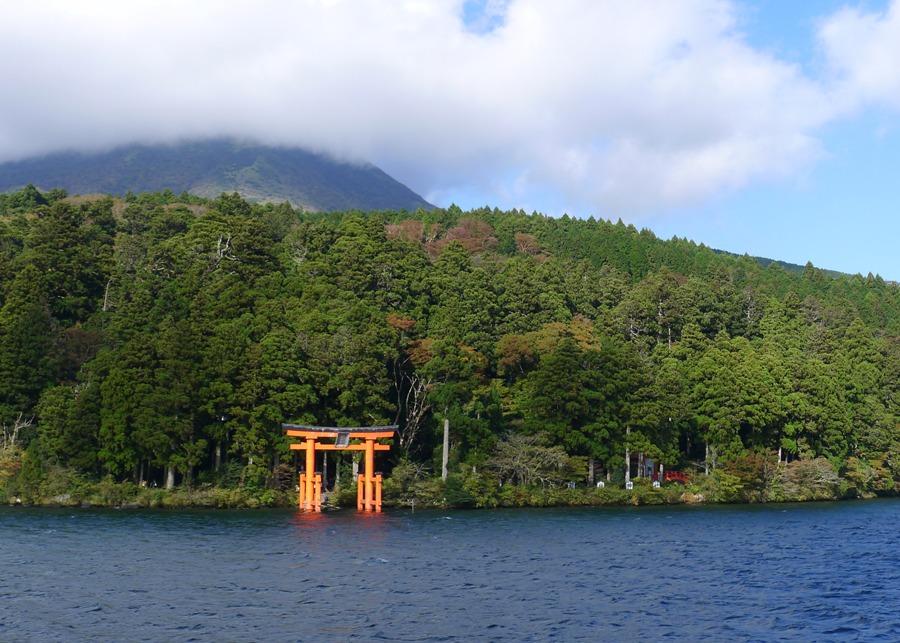 But where, oh where, is Mt. Fuji?   =(  It's supposed to be just behind the thick forest where the Hakone Shrine is located.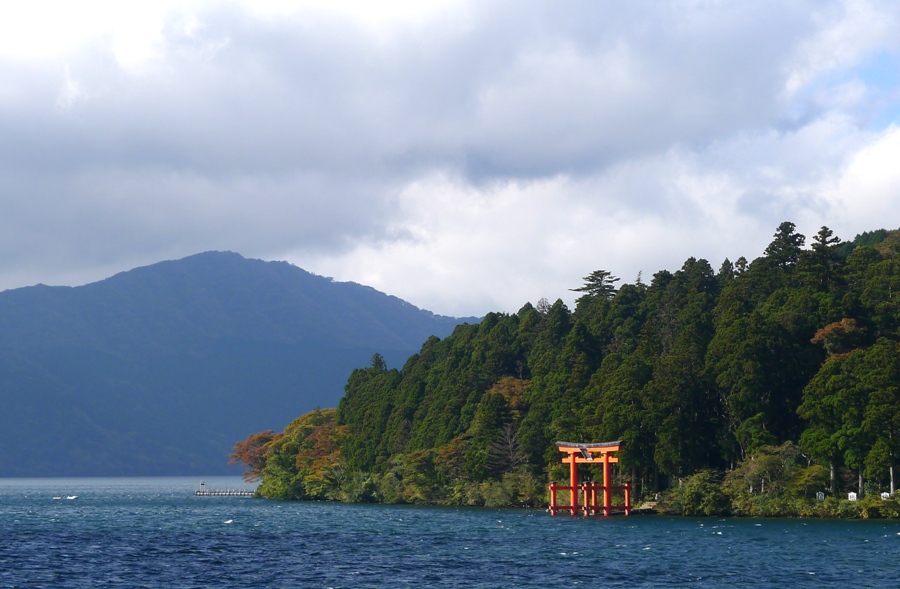 Bigo k'me sa close-up view of Mt. Fuji.
By the time we got back at Owakudani Station, it was nearing 4:00 p.m. and the thick clouds have settled in.  The same spot where we took pictures of Mt. Fuji in the morning is now nothing but a parking lot.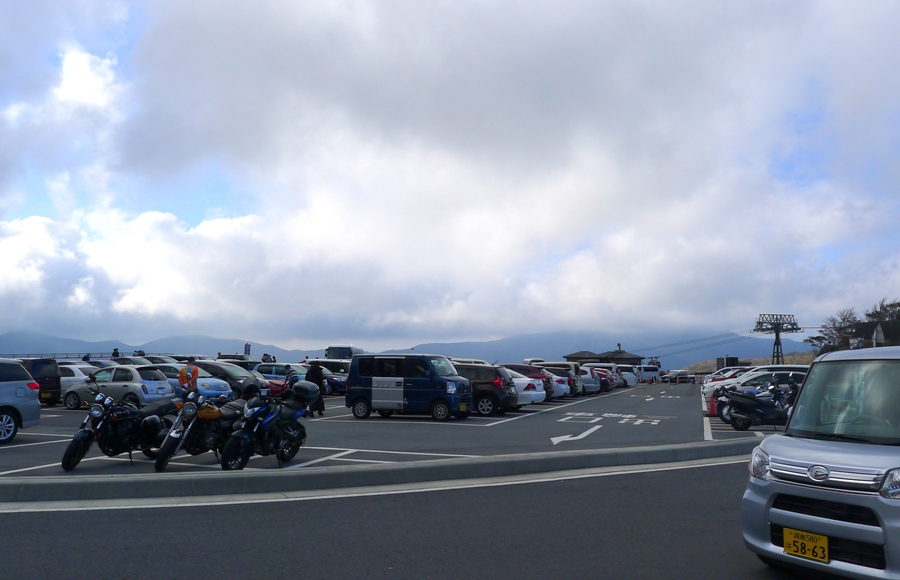 We were able to take the last cable car trip (which leaves at 4:00 p.m. sharp) back to Hakone-Yumoto.  From there, our plan was to buy Romancecar tickets back to Shinjuku.
But then, all Romancecar trips back to Shinjuku have been suspended because of an accident that happened earlier in the day.  We were directed to the platform where the Odakyu Line express train going to Shinjuku is already waiting.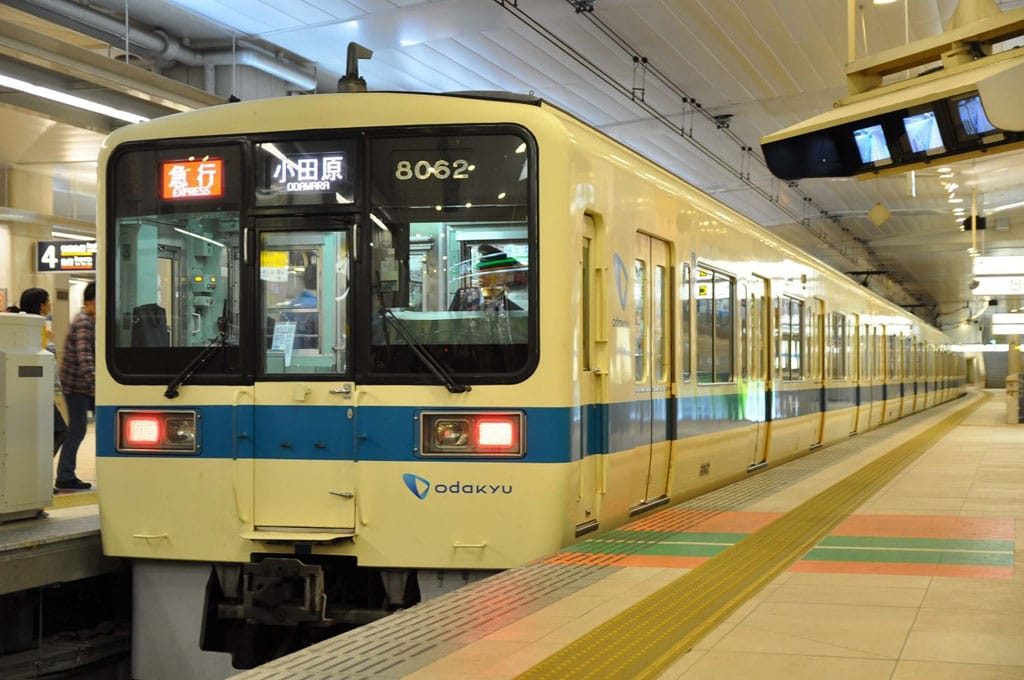 The train ride was 2 hours long (not bad, considering ito na ang byahe ko from Makati to Quezon City kapag rush hour), and we were glad to be seated on the whole duration of our trip.  We were able to rest our feet and to plan our evening itinerary.  We decided to get off at Shibuya (instead of Shinjuku) and to have dinner there.
We were at Shibuya before 6 p.m., with enough time to look around for where to eat.
We settled on this restaurant serving Yakitori.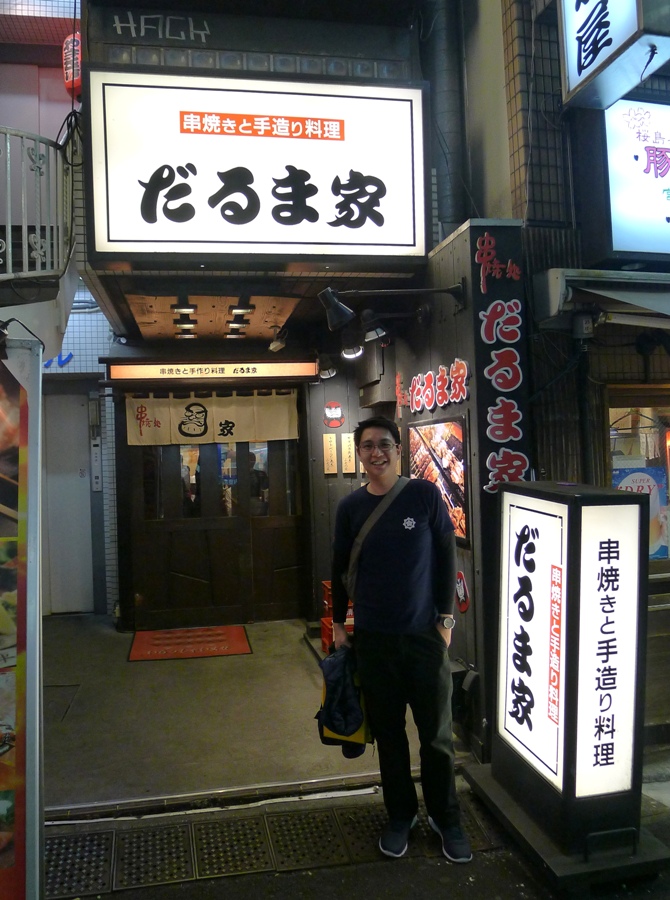 Ahh, everything we ordered were good!  I especially liked the bacon wrapped in tomatoes.  Sarap!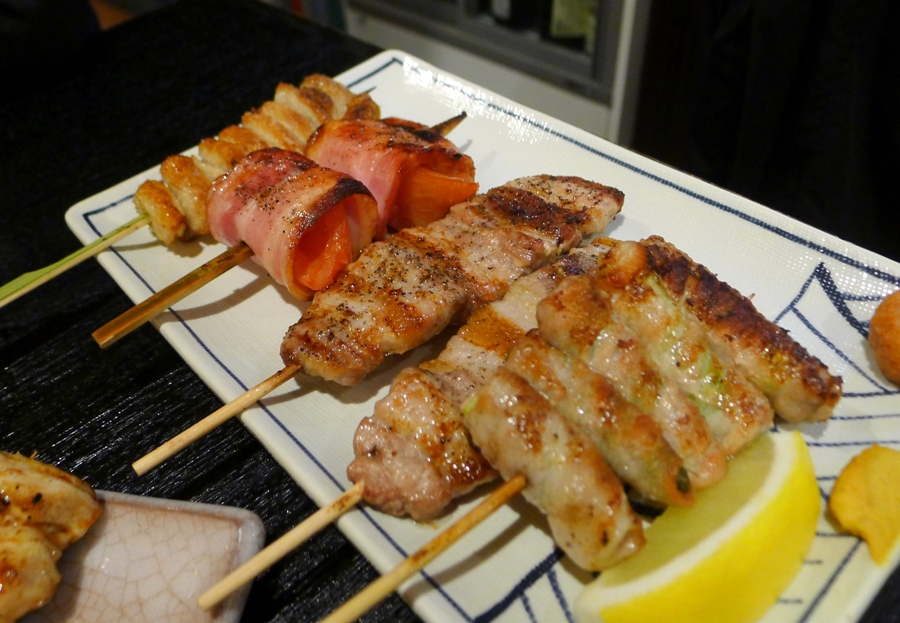 Of course, we have to have Asahi Beer in Japan.
After dinner, we walked around Shibuya where I found the popular discount stores such as Don Quijote (or "Donki", as it is called there) and 100 Yen Store.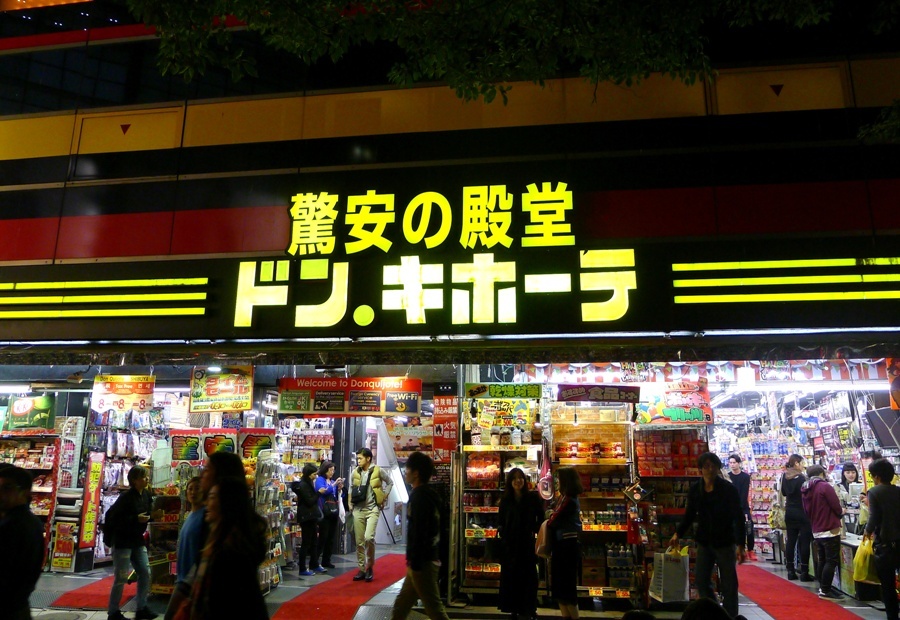 We bought some pasalubongs here but we were not tempted to hoard because we brought medium-sized luggage only for this trip hehe!
By this time we have better orientation and understanding already of how the railway system works in Tokyo, so going back to our apartment was easier na.
Watch out for our Day 4 itinerary, which was spent in beautiful parks and in a zoo where we saw a polar bear!
To back-read on my previous Tokyo posts, click here: