Longtime readers of my blog know that I heart everything Cath Kidston, and that I've bought most of my CK items online.  Thanks to my Cath Kidston sisters Ellen and Diane, who are also avid CK collectors and online shoppers like me, I was able to get the mugs, bags and other CK accessories that I like – straight from the UK shop.
Even when the first Cath Kidston opened in Manila in 2014 at Bonifacio Global City, me and my friends continued to shop online and we are still able to save (a lot!) by waiting for a good sale and pooling our orders.
About 2 months ago this Bowler Bag in classic buttons print debuted in the Cath Kidston website, and I was instantly smitten!  So much so that I have to write a blog post about it kaagad hehe!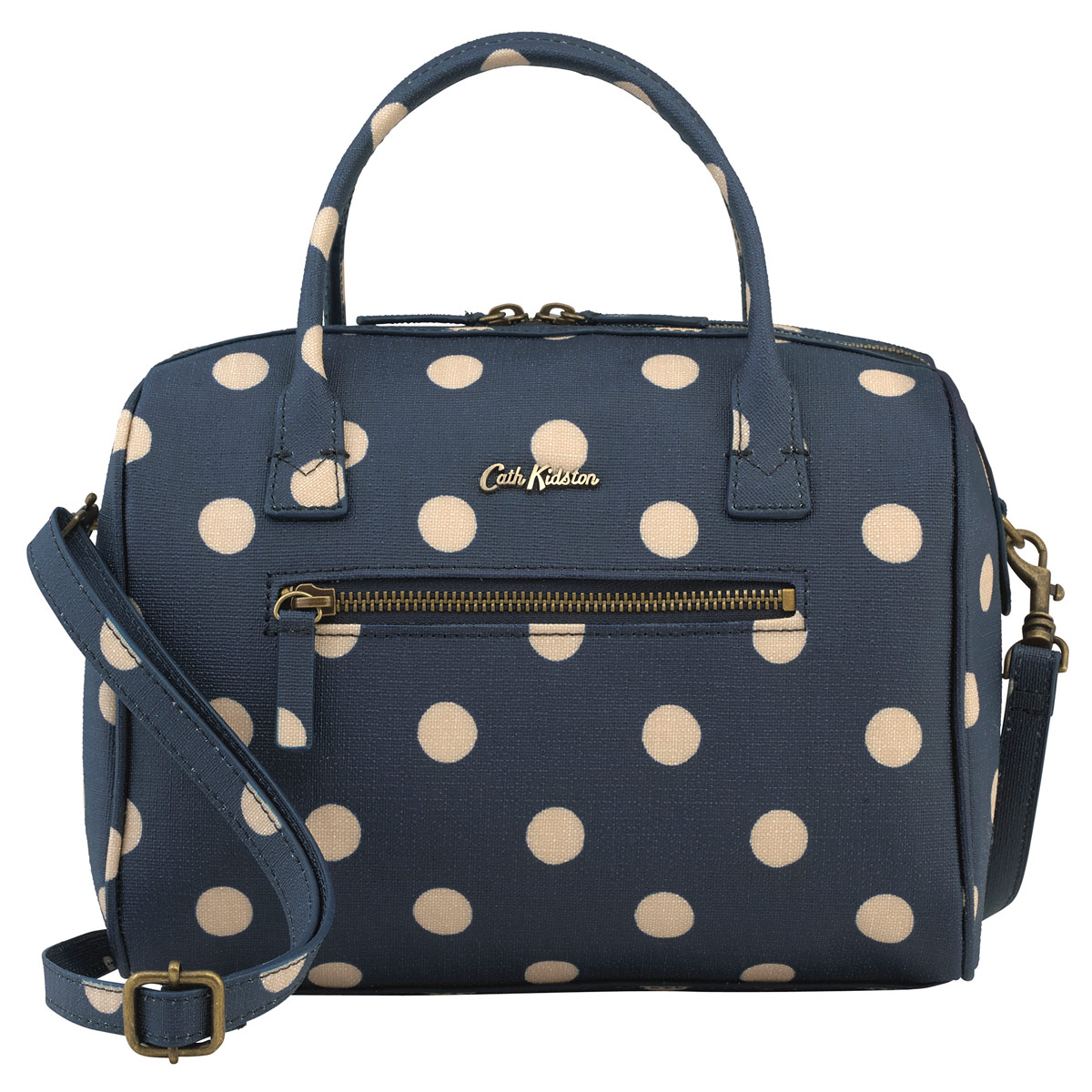 I teamed up with Diane for the purchase of this bag.  I initially did the ordering myself (after all, this is my 3rd online purchase already but it was a major fail.
First, I tried to do the exact same thing I did before (entered my BPI Mastercard for the payment and used the Johnny Air address in New Jersey as my shipping address) but their system did not accept it.
I tried again and entered by BPI Mastercard for the payment, but this time used my home address as the shipping address.  It was denied again by their system.  It seems that the credit card is the problem.  Maybe they don't accept local credit cards anymore.
I relayed this to Diane and she offered to do the ordering online.  Hers thankfully got through the system (whew!).
Our bags were dispatched on May 23, and we estimated that they'll be in Manila by end of June.  The cost of the bag after conversion was Php3,231.93 (UK price was £45.83 when it was bought last May but, by the time the credit card billing came, the conversion was lowered to £1 = Php70.52).  Naabutan k'me ng Brexit so I would say that our purchase was timely.
Note:  Had we delayed the purchase by another 2 weeks pala, we could have bought them cheaper pa!  By the 1st week of June, the bag was on sale already (huwwaattt??) at £36.00 and when the Brexit's effect hit the market 2nd week of June, the conversion rate was down to £1 = Php65.00.  Sayang!  
Anyway, going back to our purchase.  We decided to have the bags delivered straight to my Makati address (we ditched the idea of using a 3rd party shipper to save on costs) and under my name, so I can claim it from the Makati Central Post Office.
Fast forward to July, we still didn't get any notification from the Makati Central Post Office about our package.  I even went there last July 7 to check on our package but nobody could help me unless I have the registry no. or parcel no.  Unfortunately, our parcel was shipped by Cath Kidston using regular international mail so there's no tracking number available.
Diane and I discussed our options (over FB Messenger) and in the end, decided to ask for replacement (or reshipping, as they like to call it there) instead of refund.  Mas makakamura pa rin k'me talaga (instead of buying the bag here in Manila).  Also, Diane requested for registered shipping this time and to ship the items to her Manila office.
Thankfully the Customer Service team at Cath Kidston's very efficient and prompt in replying to Diane's email requests.  Without much questions, our requests were granted.
But but but… my coveted bag is already out of stock (waaah!).  The good news is, the bigger size is available and they will give it to us without additional cost!  Aba eh, kunin na yan!  
After all, alam ko ang price nyan sa Greenbelt: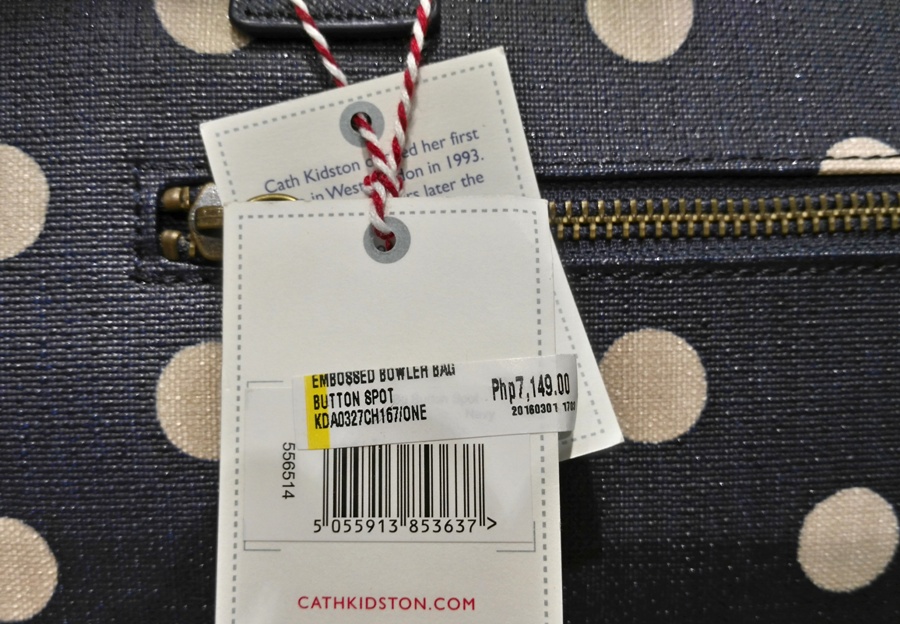 Magkano ko nga ulit nabili yung bag?  Hihi!
Cath Kidston shipped the replacement items through DHL and in less than a week, they're here na. (Yyyeeessss!!)
The only downside with having DHL as shipper is that you shoulder the shipping and custom fees (as I've previously experienced when I ordered enamel pendants from Czech Republic.).  But okay lang, the important thing is that my coveted bag is finally here! Also, even after factoring in the shipping fees and custom duties, mas nakamura pa rin ako ng bongga.
Diane and I met up at Conrad Hotel two weeks ago so I could get the bag, and I was really happy that everything came out well in the end, too.  Despite the inconveniences we encountered along the way (and a still missing package at the PhilPost office in Makati), we still came out as winners here.
After all, I got my dream bag at almost 50% off its retail price here in Manila!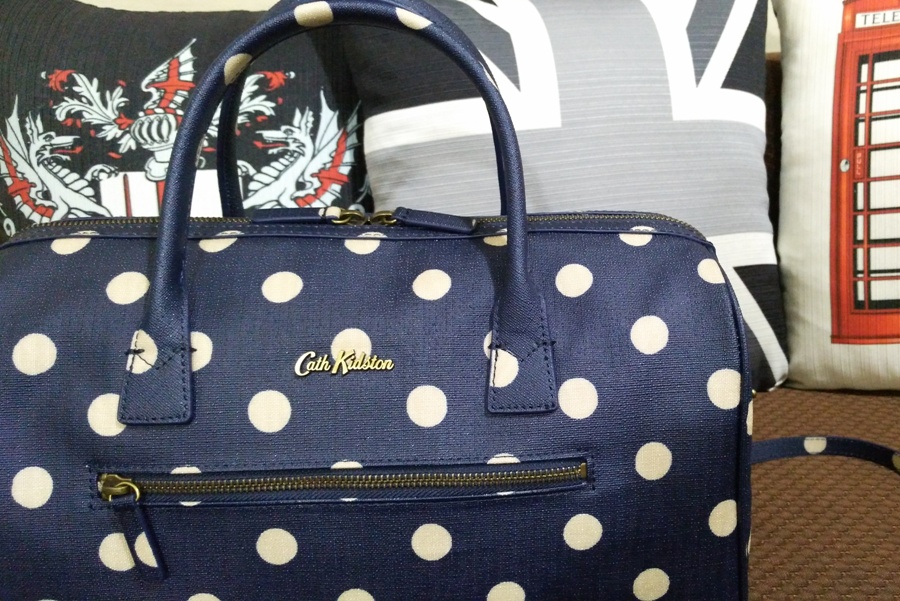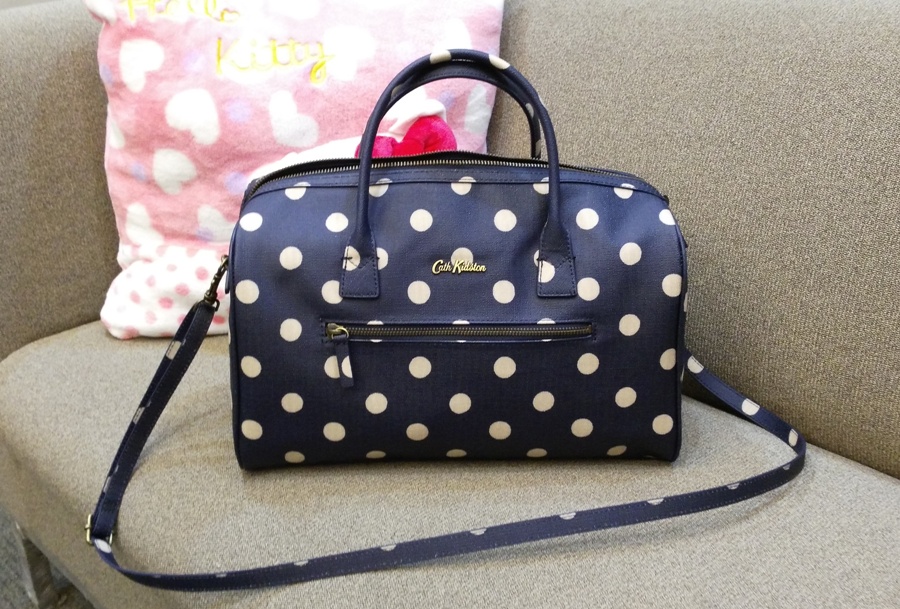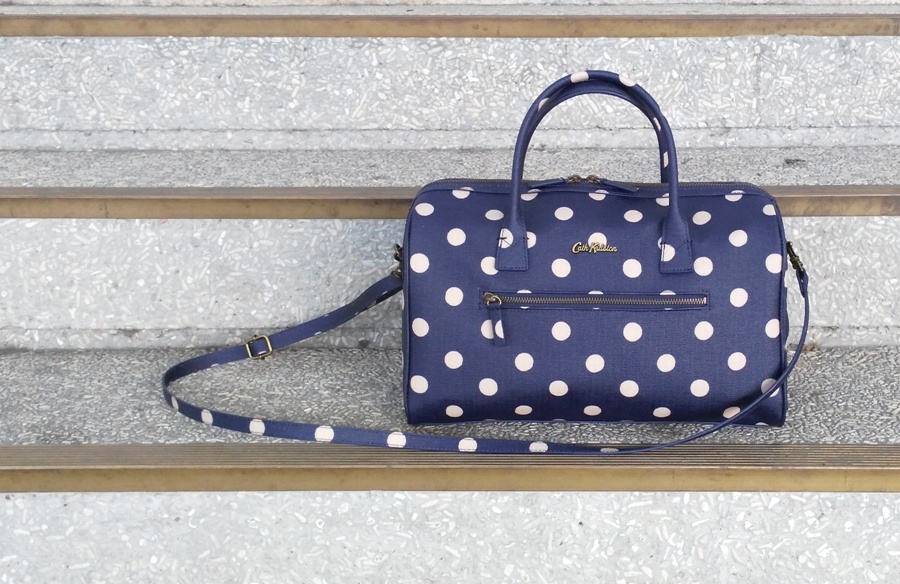 I love everything about this bag: the structure, color, material (PVC but has that saffiano leather texture), and the strap width is just right (it doesn't hurt my shoulder even if I carry it a bit long).  At first, I thought the size is too big for me, but I eventually got the hang of it.  I ended up loving the bigger space this bag offered  and now I can also pack in a foldable umbrella, cag in a bag, and even a bigger tablet.  The structure of the bowler bag also holds up well even if I opt to carry only a few things inside.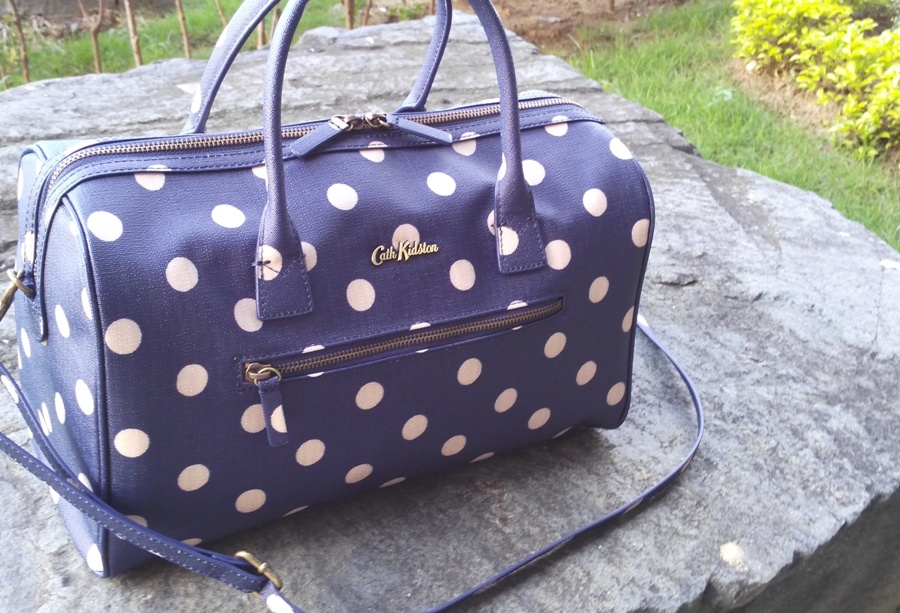 Sobrang happy ko talaga with this bag, but I am also sad at the same time because I feel that after this, purchasing Cath Kidston items online will no longer be the same.  A lot has changed since my first purchase in 2014 (read about it here).
Aside from the UK online store imposing stricter rules about credit card payments, our options for reliable shipping have lessened too.  We wanted to ship through PhilPost because the cost of third party shippers has increased over the past years, that sometimes you end up paying more (like in my last experience with Johnny Air).   But in our attempt to lessen the shipping cost, we ended up losing our parcel.  Diane and I are still clueless up to this day as to what has happened to it.
I hope my post is useful to some of you here who have previously asked me about shopping directly from the Cath Kidston website.  I would still recommend it though, despite the limitations now imposed, if the items you really want to buy is not available here or is available but is priced 2x-3x higher.  Just be prepared to have your patience tested.