As I mentioned in my previous post, I'm going to share with you my recent online shopping experience with Amazon.com and Johnny Air Plus, which was triggered by my desire to complete the Dream Tomica x Hello Kitty cars collection.
It all started in Instagram, actually.  I accidentally clicked the hashtag #hellokitty and the search came back with loads of Hello Kitty photos – from stuff toys to bags to school, baby and kitchen items – until I saw the Tomica cars with Hello Kitty's cute face in front.  It was love at first glance!
I was eyeing the Dream Tomica x Hello Kitty 2016 set and before I knew it, I have posted a question in my Facebook page asking everyone if they knew how and where I could get this set.  It was my brother who answered by giving me the link to this Japanese online shop (through Amazon.com) selling the exact set.
While shopping at Amazon.com, I saw the other car designs from this collab and they're so cheap(!) I just clicked buy, buy, buy, not knowing that I was buying from different Japanese online sellers!
I was also lured by the "free shipping (within the US)" promo of these sellers (and Amazon.com) so chose to have the items delivered through a third-party shipper with U.S. address – Johnny Air Plus.
I was very happy with my purchase  Sabi ko pa sa sarili ko, wow ang laki ng natipid ko!  Total purchase amounted to less than Php6,000.00 for 9 Dream Tomica x Hello Kitty cars.  The 2016 collection alone costs Php4,000++ already.
Shortly after that, I learned that some Tomica Hello Kitty cars are actually available at Toy Kingdom and at Rustan's Department Store.
But that's okay because I was still able to get the individual cars cheaper at Amazon.com.  When converted to pesos, each car (not those part of the 2016 collection) will cost less than Php300.00 each.
I bought my first Dream Tomica x Hello Kitty car (Happy Birthday Hello Kitty) at Rustan's for Php399.00.  I didn't get this design when I was shopping at Amazon.com so I was happy to find it there.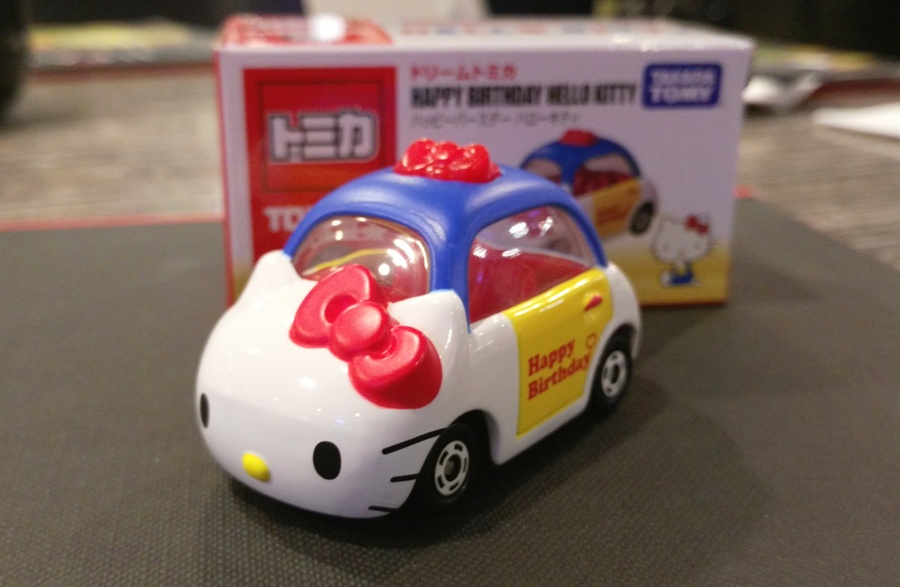 Then my birthday came up and I was very elated to receive as gifts two (2) more Hello Kitty cars from my friends at work.  They were the same ones I ordered at Amazon.com hehe but nonetheless, I was really happy to have gotten them earlier.  They're all so cute and adorable!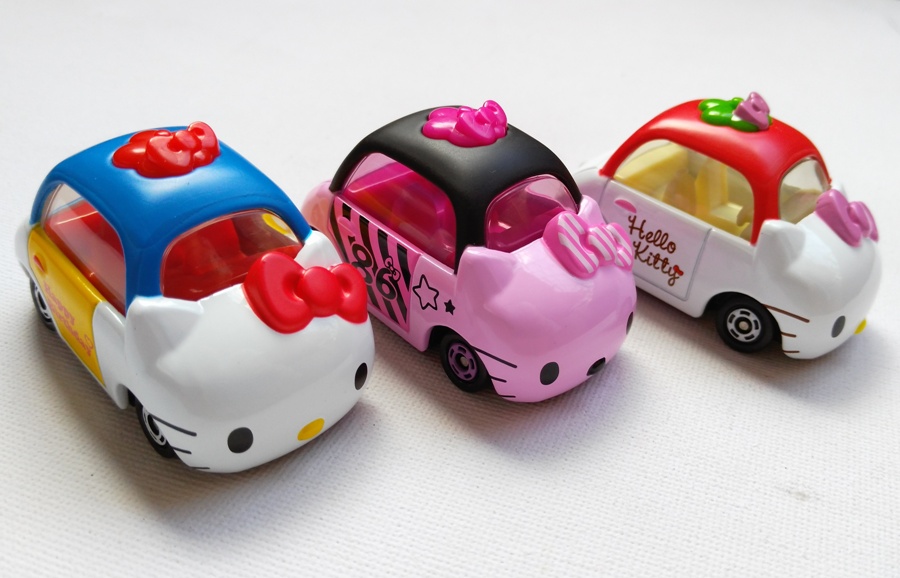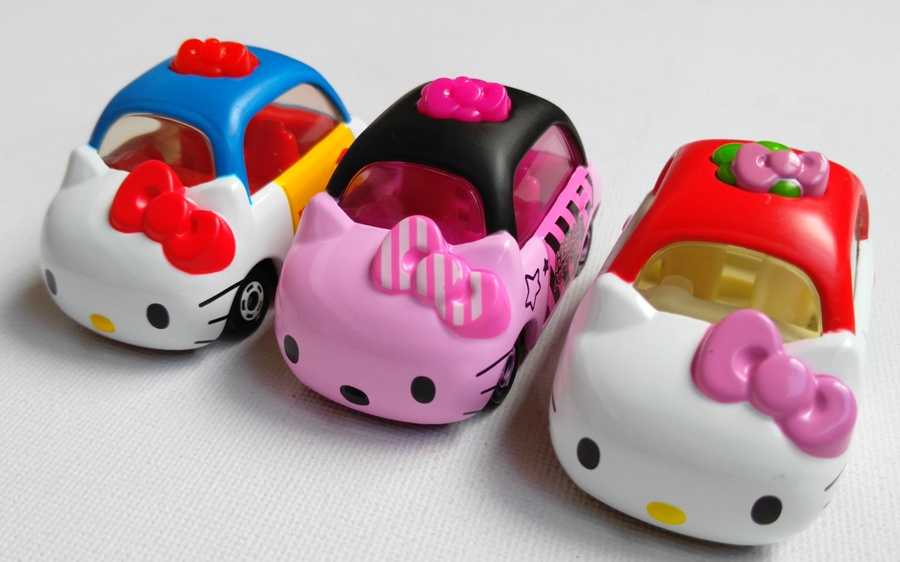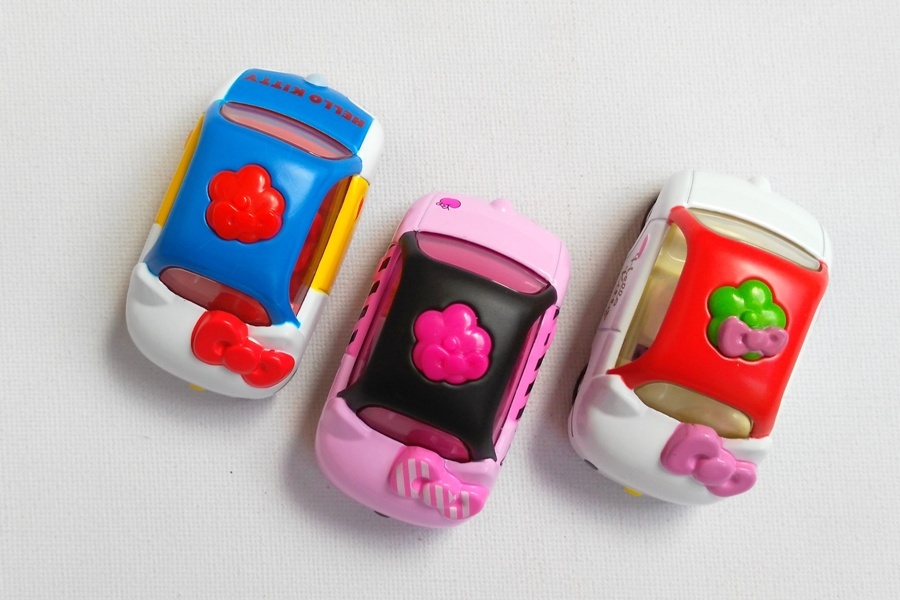 These Dream Tomica x Hello Kitty cars are made in Vietnam, and are supposed to be for sale in Japan only.  That's why I was sort of surprised to find that they're available at selected department stores here in Manila.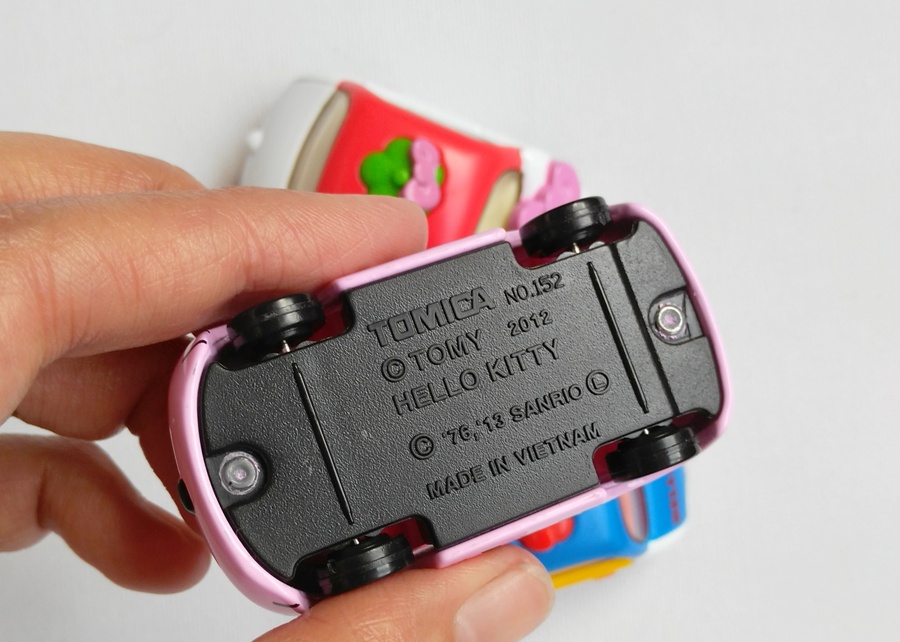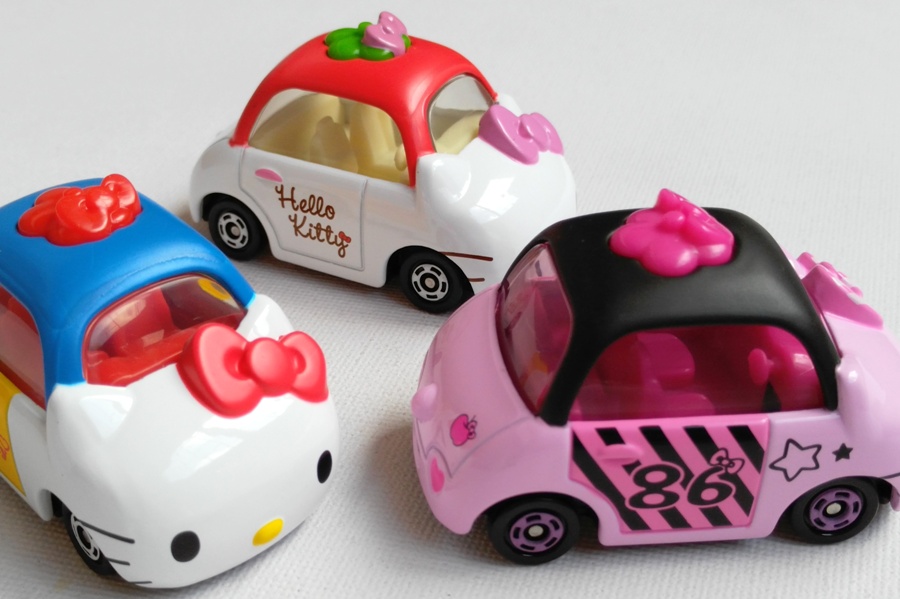 Fast forward to April, I got notification from Johnny Air Plus that all my purchases have arrived.  But I almost had a heart attack when I learned that I will be paying Php2,200++ in shipping fees!
The reason for such exorbitant fees?  I can count plenty of them, and I only have myself to blame here for not researching first before choosing Johnny Air Plus as my third-party shipper. (na-over excite k'se kay Hello Kitty!)
For one, it was too late when I realized that Johnny Air Plus doesn't consolidate items for shipping.  I later regretted not having this information before making the purchases at Amazon.com.  When I realized that I bought from 3 different Japanese sellers and they will be arriving at Johnny Air's New Jersey address on different dates, the realization that I will shoulder separate shipping fees for each package also hit me.  And mind you, the 2 others are in packets only – they're that small.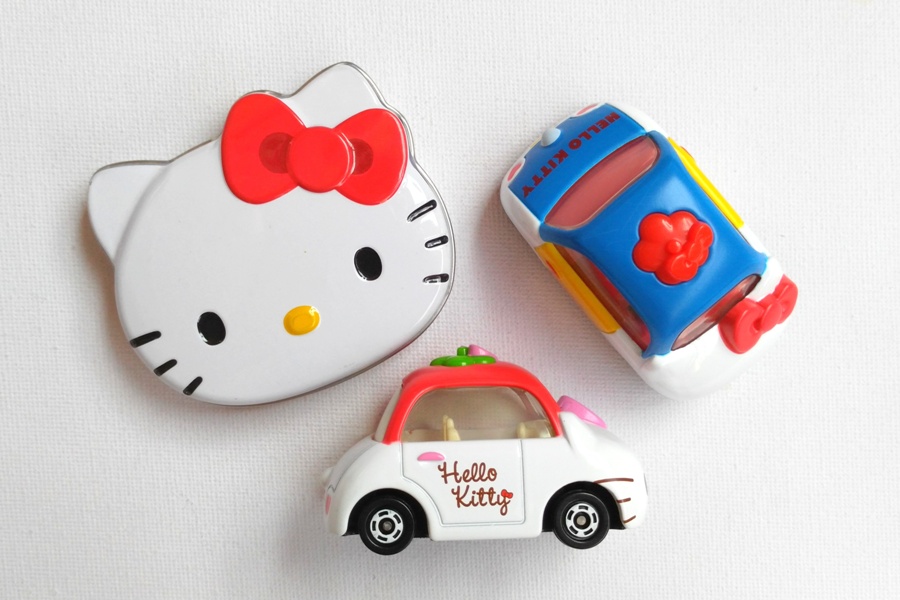 In short, nalugi ako nang bongga sa shipping.  And while I chose not to dwell on it anymore (because nabayaran ko na eh), I just couldn't let this experience pass without documenting it.
The only good thing from this purchase was that my packages arrived on schedule. Amazon.com has a good tracking service, but I can only see the status up to when the packages are delivered to Johnny Air's New Jersey office.
Oh, I almost thought of leaving the packages permanently at Johnny Air Plus (thinking that in this way, I don't have to pay the shipping fees anymore) but I just couldn't do that.
And I'm glad I didn't.
When I unboxed the Dream Tomica x Hello Kitty Set 2016 yesterday, pakiramdam ko sobrang sulit naman ng binayad ko because each car is really special.  Each detail is gorgeously cute!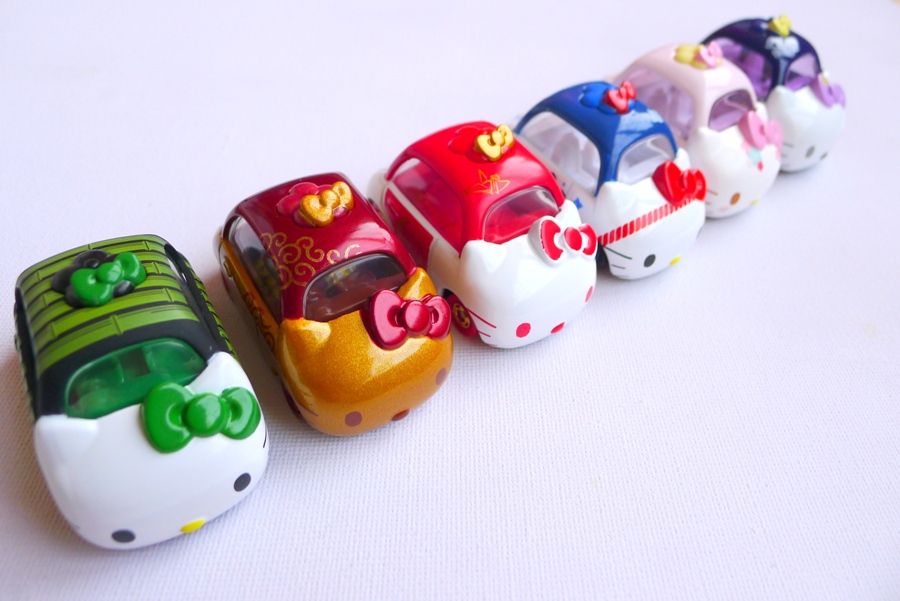 I guess only Hello Kitty fanatics like me will understand this "super happy" feeling I'm having right now, like a kid having a taste of her first cotton candy or seeing her favorite character in person.
I never really outgrew my love for Hello Kitty, and I'm thankful that I have money to sustain this luho up to now hehe!  Had this collection been available in the '80s, I think 50%-50% pa ang chance of me owning it because I have to work extra hard at school to get this reward from my parents hihi.
I hope you enjoyed this feature on my online shopping, Tomica cars and my favorite feline character in the whole world!
Have a great week ahead!