After months of antagonizing wait, I finally got my hands on these limited edition Dream Tomica x Hello Kitty collection 2016!
I ordered them from a Japanese online store (through Amazon.com) last February and had them shipped through Johnny Air.  Big big mistake there.  Will tell you the story in my next post as I don't wanna spoil my excitement here.  I believe this collection is not yet available in Manila so if my hunch is correct, then I'm the first one here to have it!
I did the un-boxing today and I couldn't stop gushing about the cute details in each car!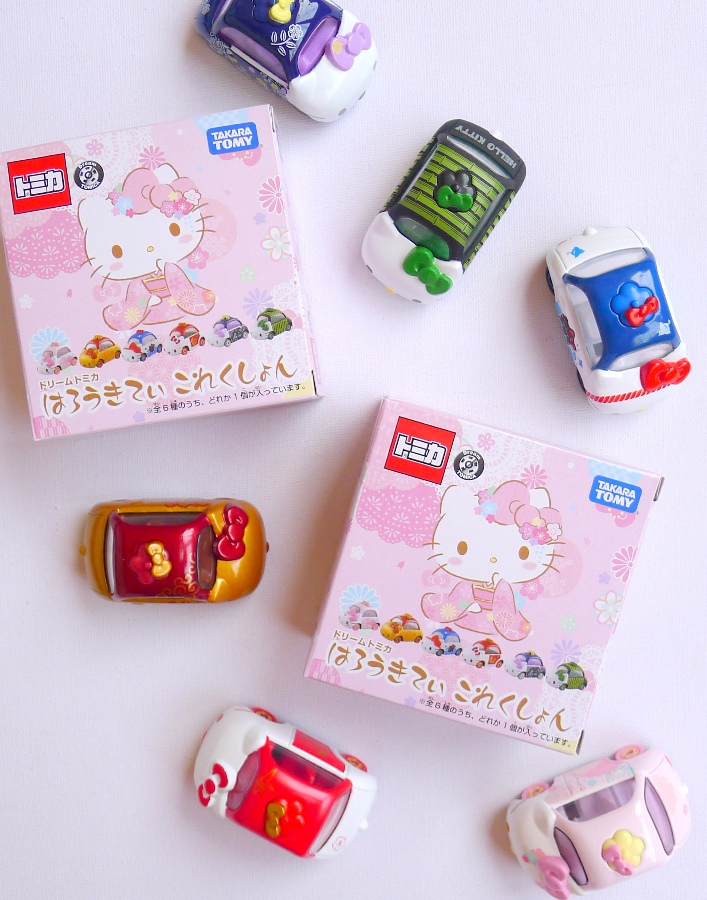 Released only last January 2016, there aren't much details online about this Dream Tomica set.  But obviously the unifying theme of the cars is Japan's art and symbols, as seen in the familiar baby pink sakura (cherry blossom), green bamboo, blue ocean water, etc.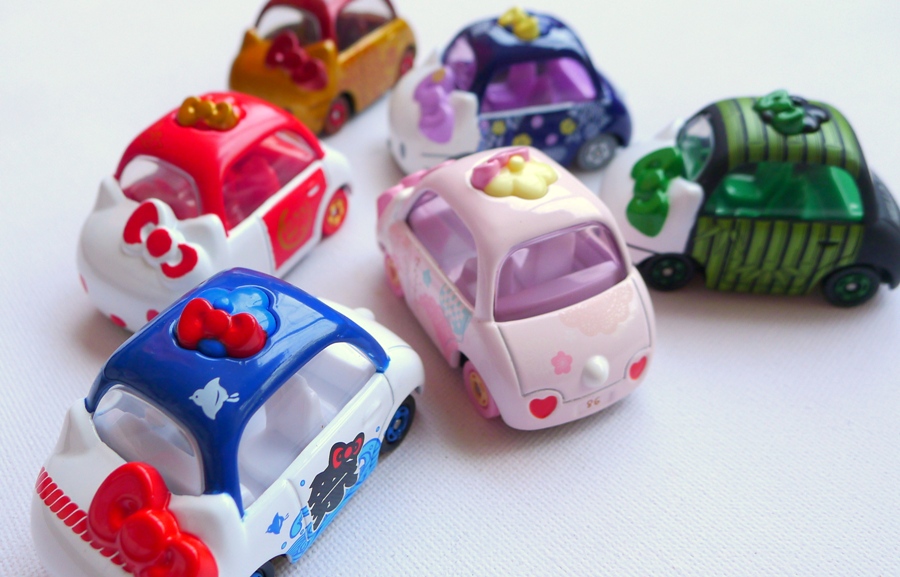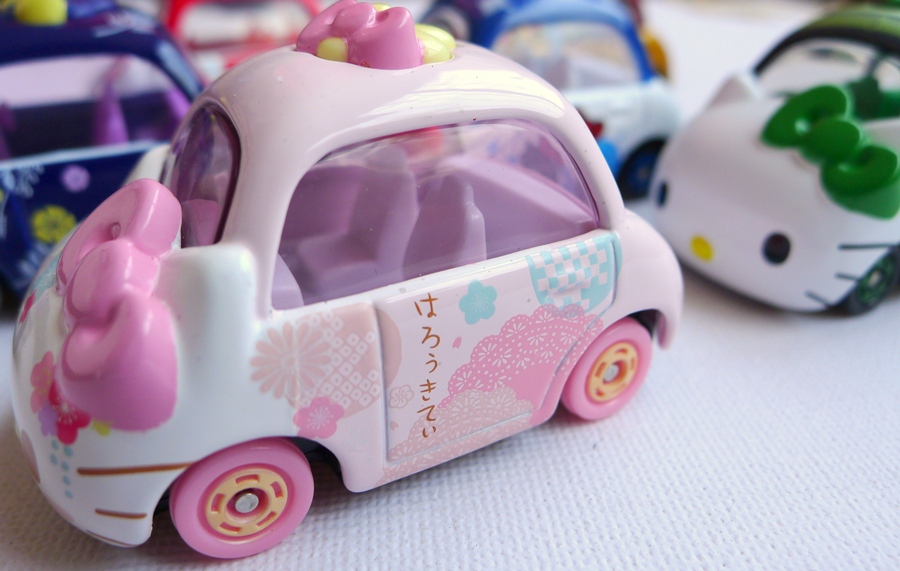 Here are tighter shots of the Dream Tomica x Hello Kitty cars (my dream collection!), taken with my 5-year old Panasonic Lumix LX5: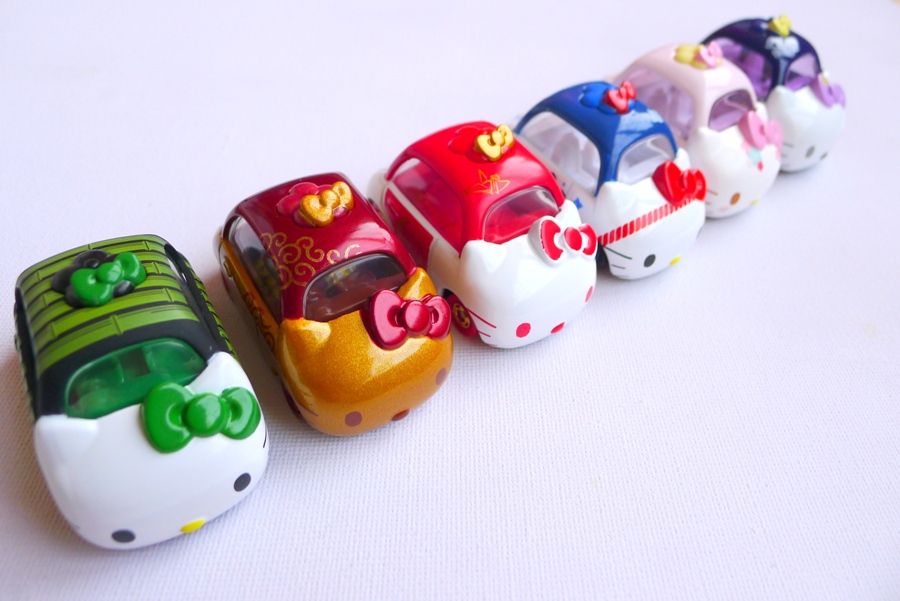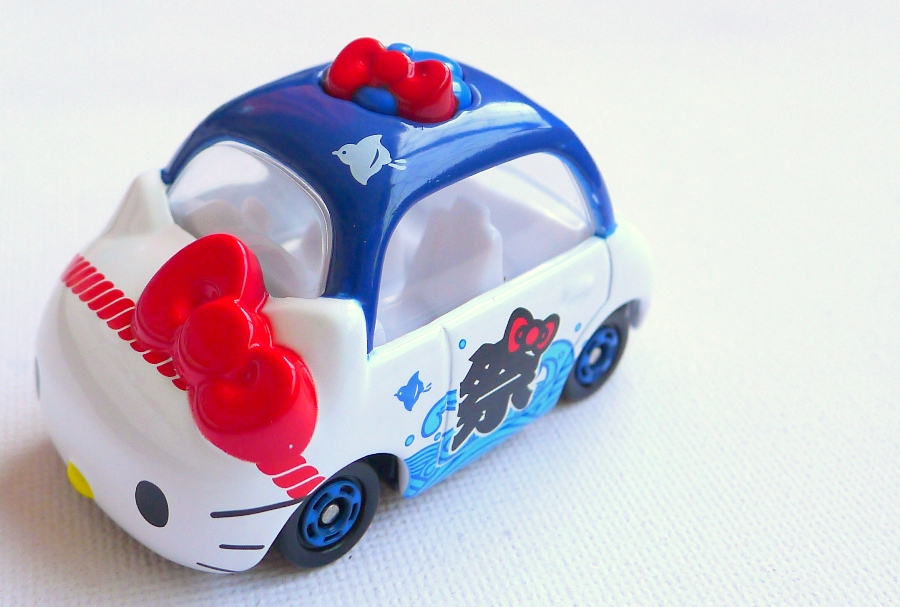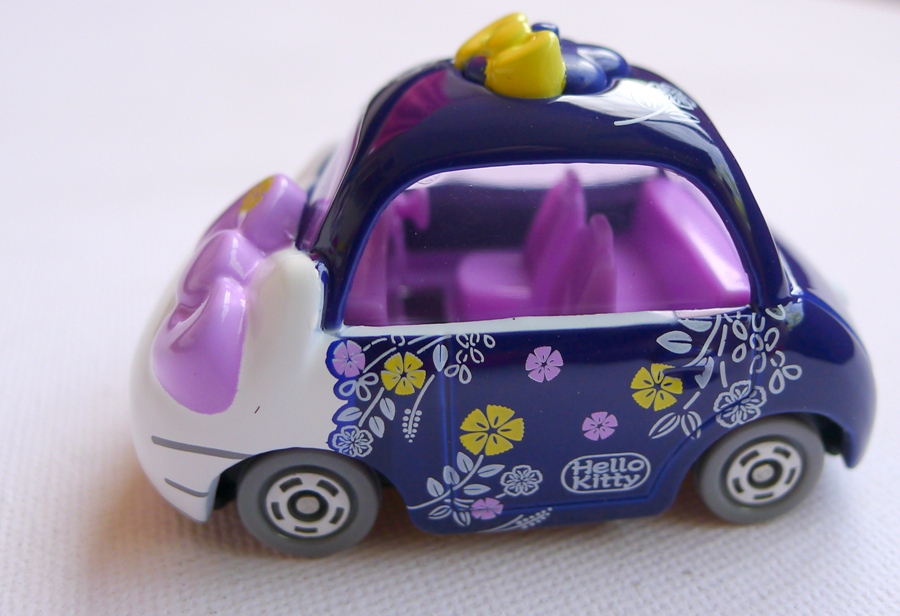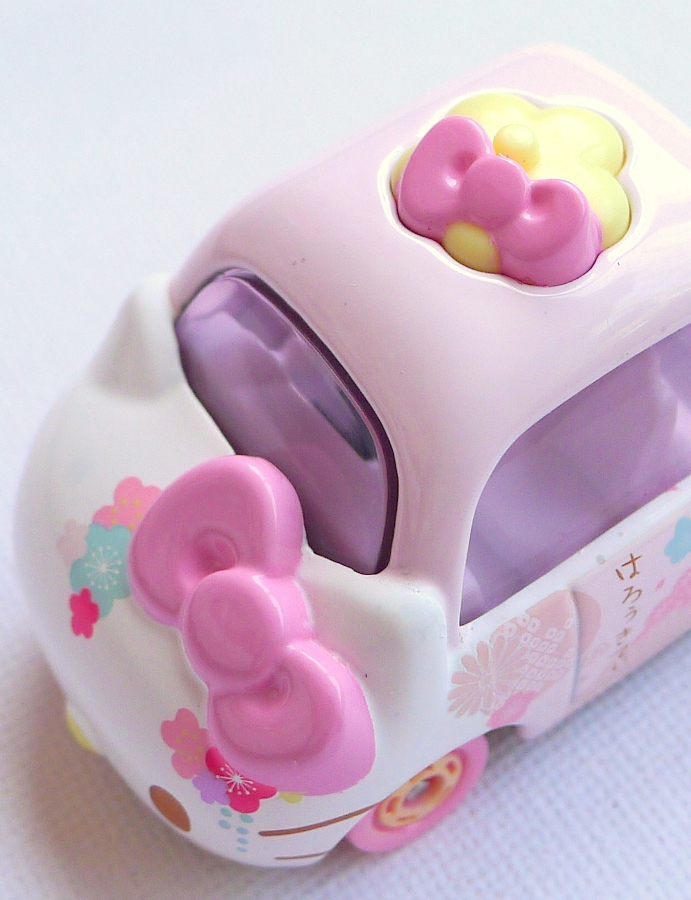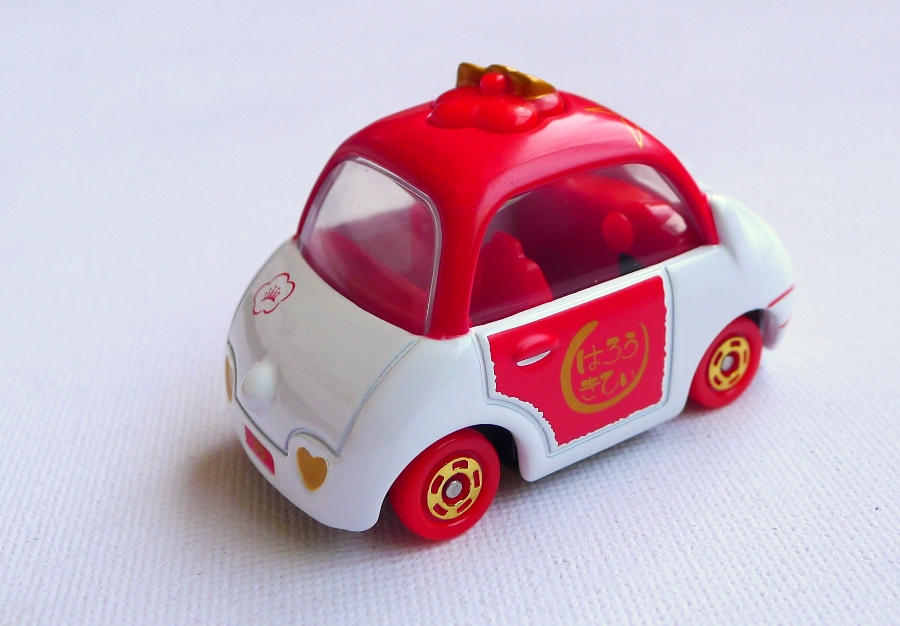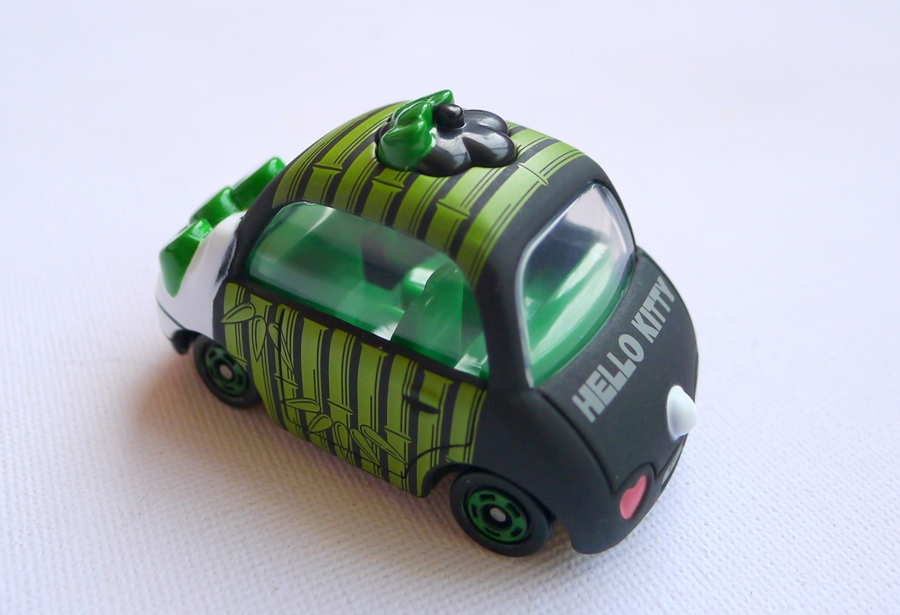 Couldn't decide which one is my favorite.  They're all so cute!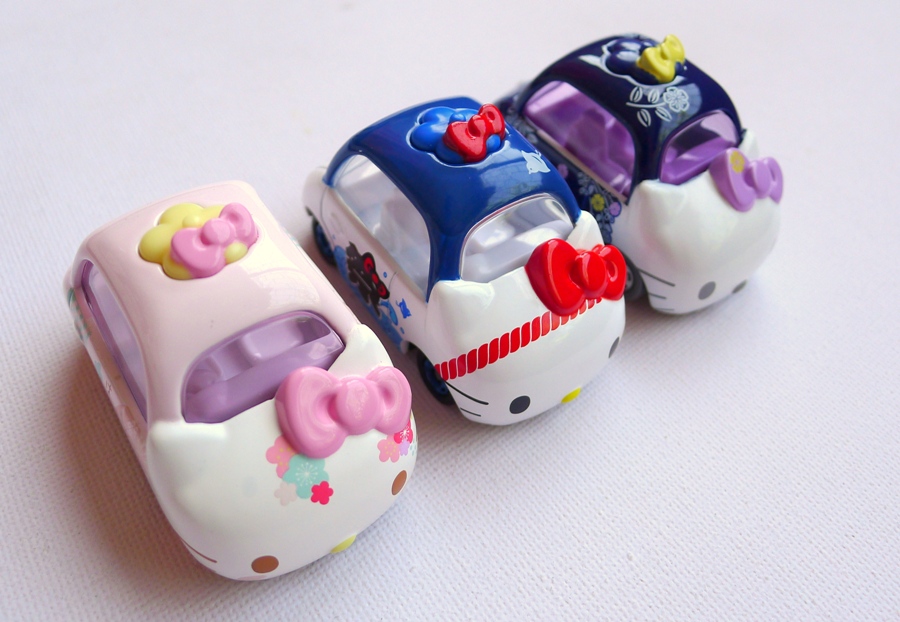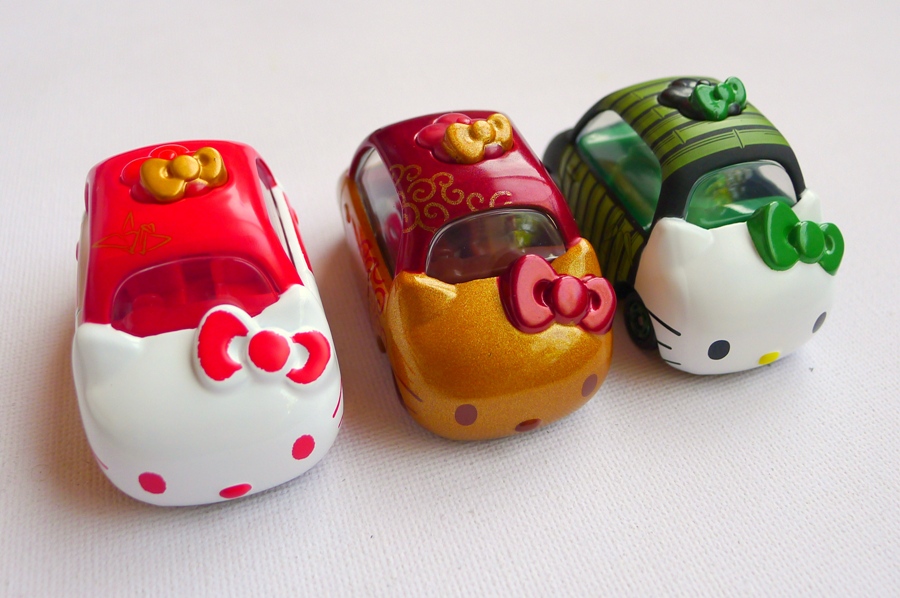 Each car is housed in a pink square box with a Kimono-wearing Hello Kitty on cover.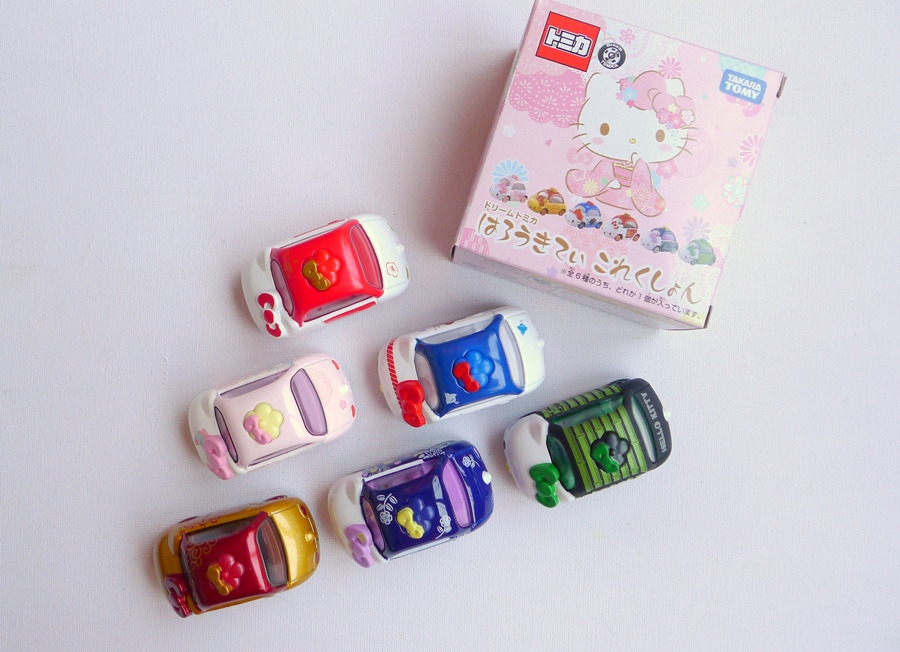 I'd say that seeing 'em cute-sy Hello Kitty cars all lined up made me forget about the exorbitant shipping fees I forked over to Johnny Air yesterday, hehe!   Oh well, basta happy ako because my collection is now complete.  Buying the set was a bit more expensive (than buying it individually), but I don't want to take my chances with blind boxes.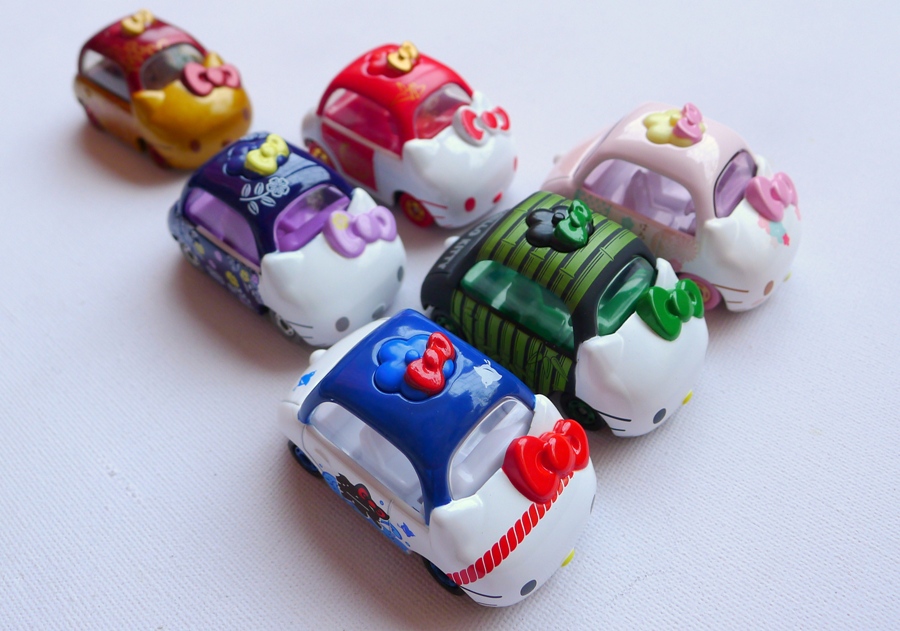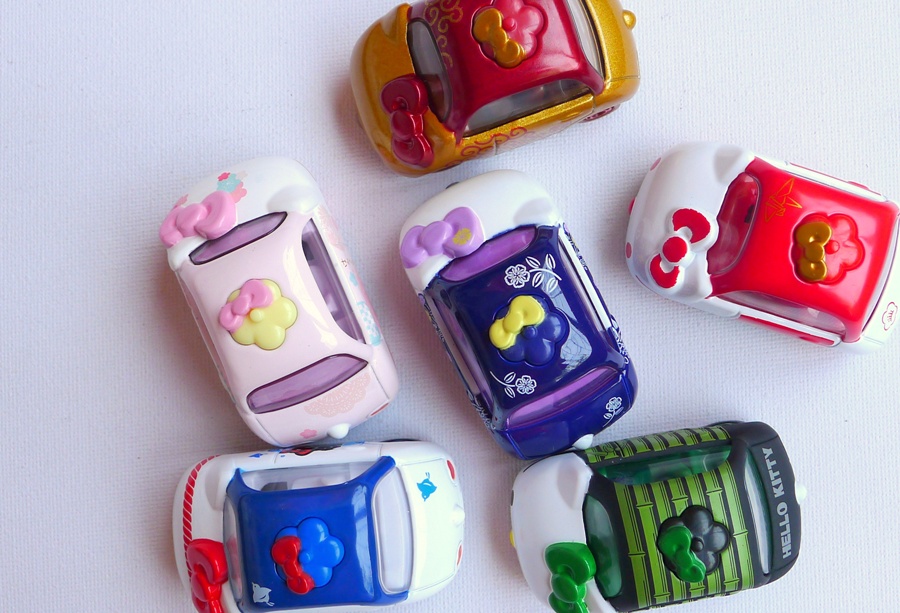 If you're a Hello Kitty collector like me and would like this Dream Tomica set to be yours too, here's the link to the Amazon page that started the buying frenzy (of Hello Kitty Tomica cars) for me hehe!  Just opt to have the items delivered straight to your doorstep (instead of using a third-party shipper) because the items are really small, they don't have to be subjected to unnecessary handling fees.