Random searching at Zomato Philippines led me to Nolita, a gourmet pizza place located at Bonifacio High Street.  The words "New York-style pizza" immediately caught my attention, because that means their pizzas must be are large and thin and crispy at the base.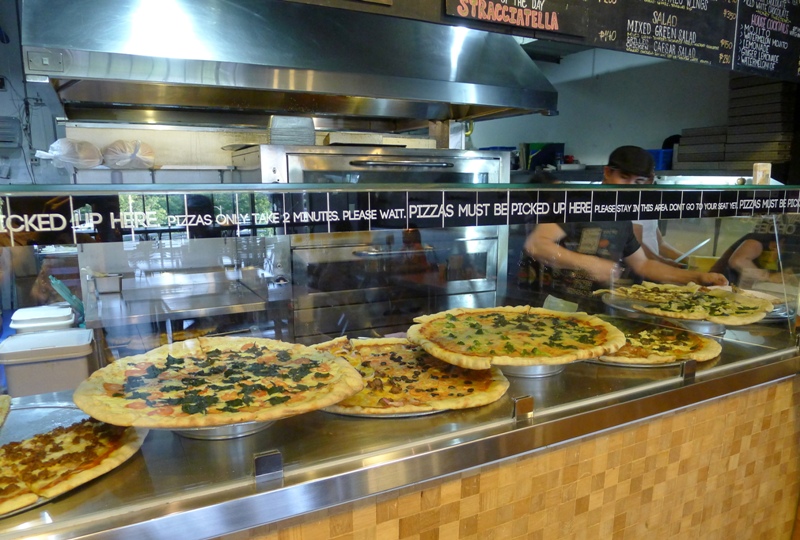 What we were not prepared for was the price.  Mahal sya ha!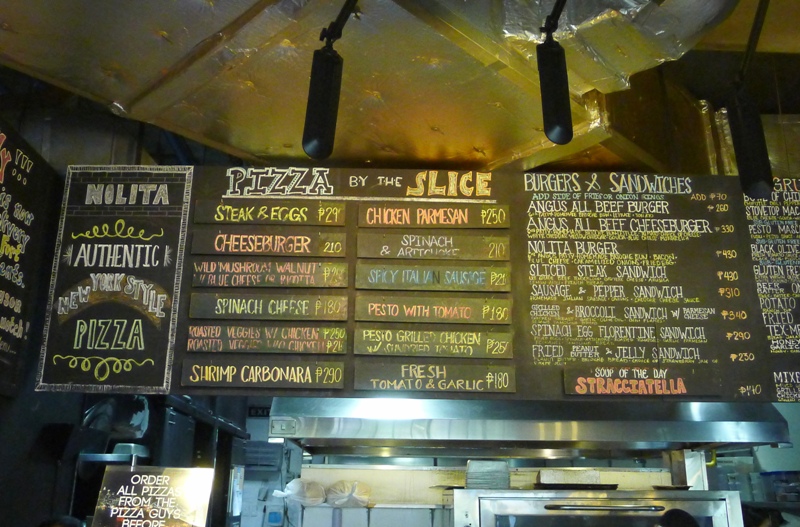 But the pizzas look inviting so gave them a try.
Pesto-Grilled Chicken with Sun-Dried Tomato (P250.00 per slice).  Pikit-mata kong in-order ito because its price can already buy me 2 slices of pizzas and an order of french fries at S&R.  But I was curious to find out why it's so freaking expensive, plus there's only 1 slice of this available when we ordered so I figured that it must be that good.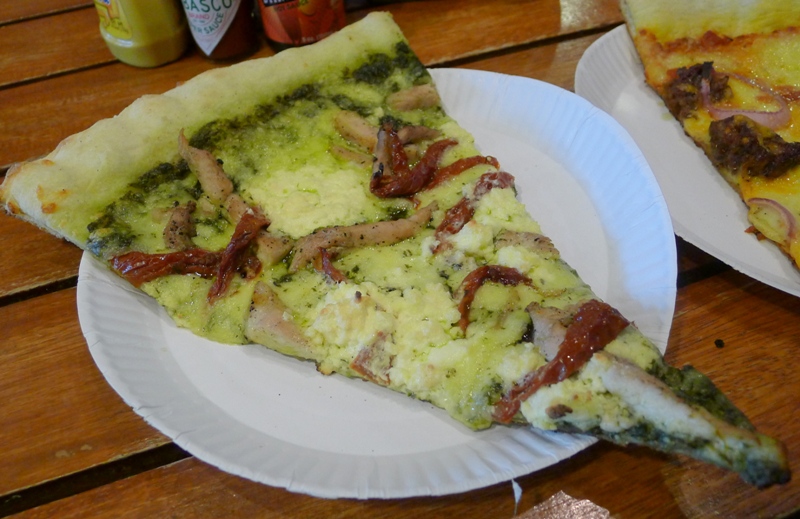 It turned out to be really good!  Real pesto sauce was used (the same sauce used in making pesto pasta) then topped generously with cheeses (I tasted 2 varieties here but totally forgot to ask what they are!), grilled chicken and sun-dried tomatoes.  The pizza base was baked well but not that crispy as I expected it to be.  However, I appreciated that there were no burnt parts because I dislike eating those in a pizza crust.  Pwede na for P250.00.
Cheeseburger (P210.00 per slice).  This was AJ's order.  Compared to the Pesto-Grilled Chicken / Sun-Dried Tomato pizza, this one lacked oomph.  The chunky burger bites tasted so-so.  Better skip this one.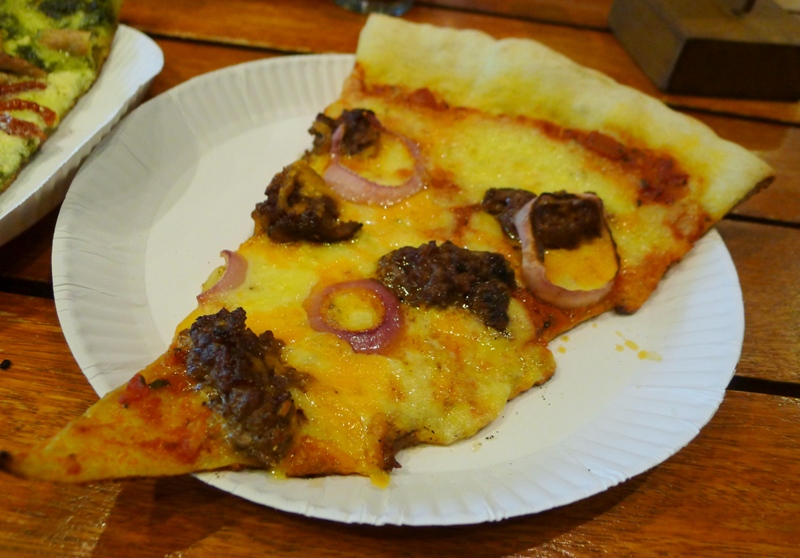 We also ordered their Honey Garlic Buffalo Wings (P330.00), which were served hot and tasted okay.  But for the price of P330.00, I can already have a dozen-size order at Wingman or Frankie's.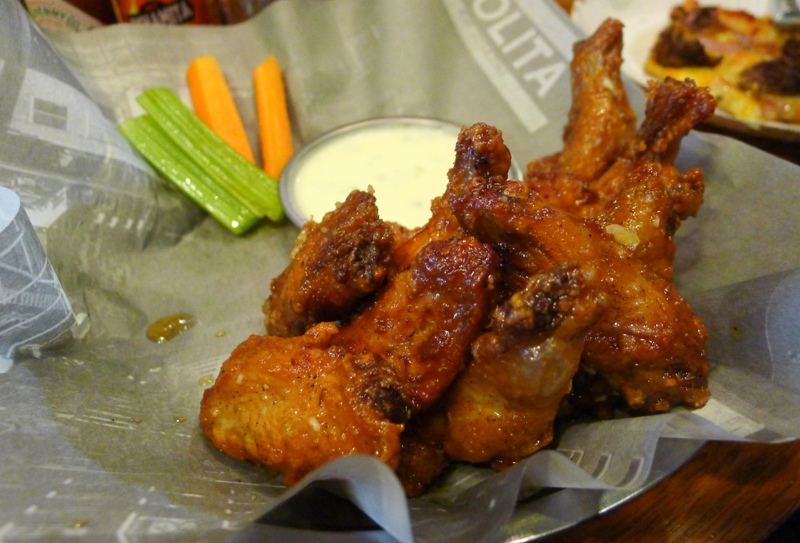 Sorry but I wasn't overall impressed with the food at Nolita.  The P200++ price tag for a pizza slice is too much.  For P400.00, we can order this famous rolled-up pizza by Chef Chris at Recess: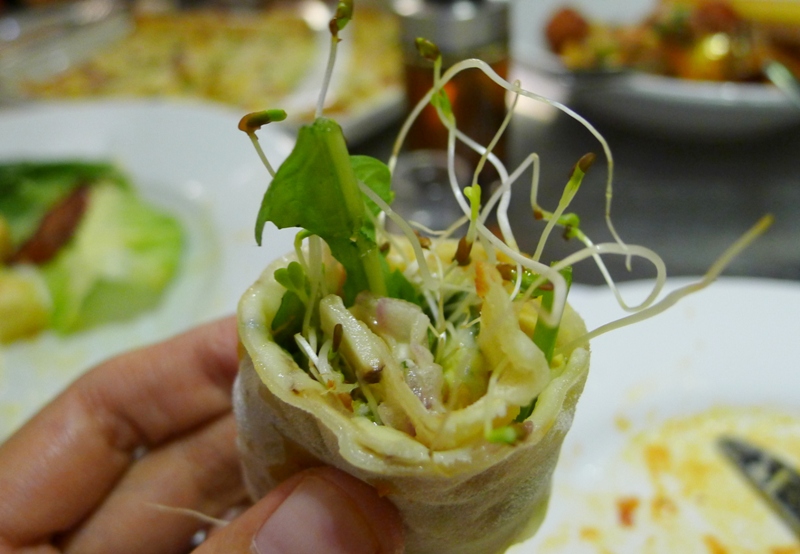 May pizza ka na, may alfalfa sprouts and arugula leaves ka pa  =)  Now that's an epicurean delight worthy of its price!
Nolita  |  UG/F, Bonifacio High Street Central, West Superblock, 7th Avenue Corner 29th St S, Taguig