AJ and I celebrated our 3rd wedding anniversary last week.  Since our anniversary day fell on a weekday (and I was not sure then if I can take a leave from work), we decided to celebrate it in advance last Saturday.  We had a lunch date at Recess by Chef Chris, located at Jupiter Street in Makati.
We were very excited to try this restaurant because of Chef Chris, whose Original Crisp Dough Pizza (which I was able to try last year) made us instant fans of rolled up pizzas!
The restaurant reminded me so much about school.  Para nga syang mix of cafeteria and chemistry lab – with lockers and blackboards filling up one side of the restaurant.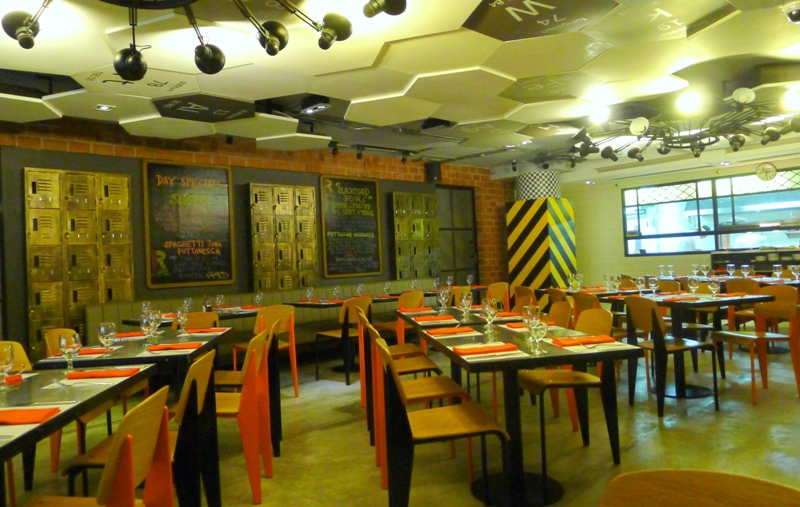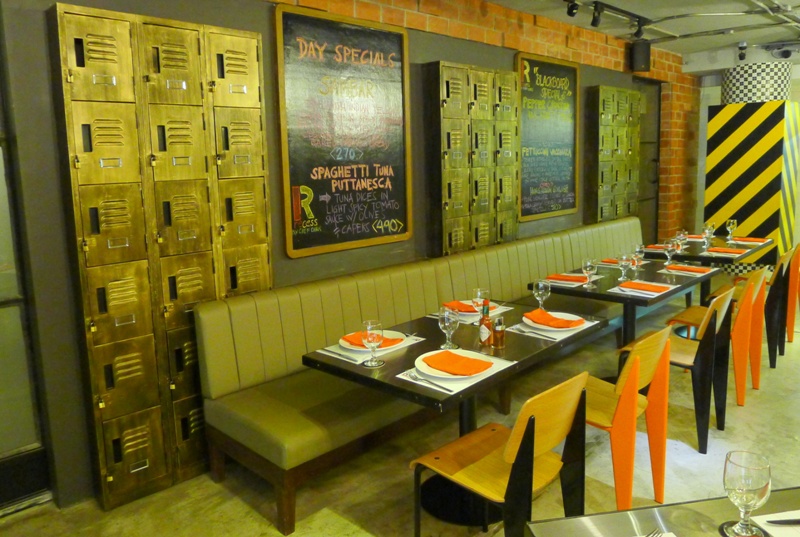 And oh, you can't miss the periodic table of elements painted at the ceiling.  So cool!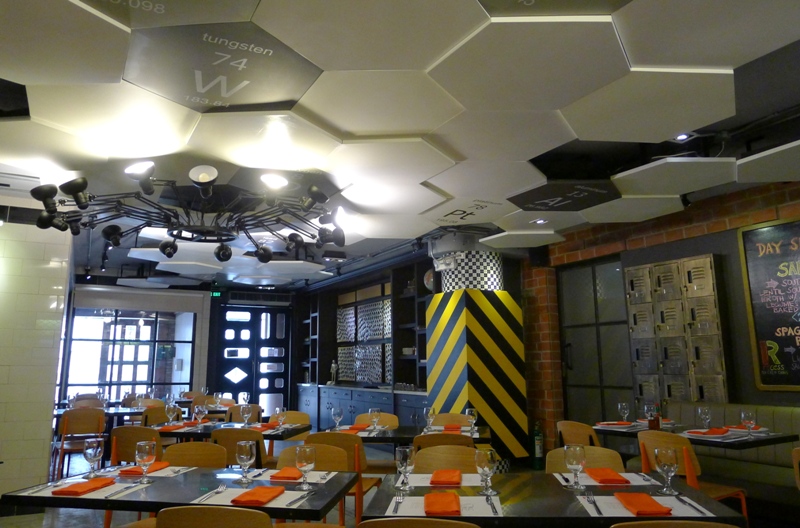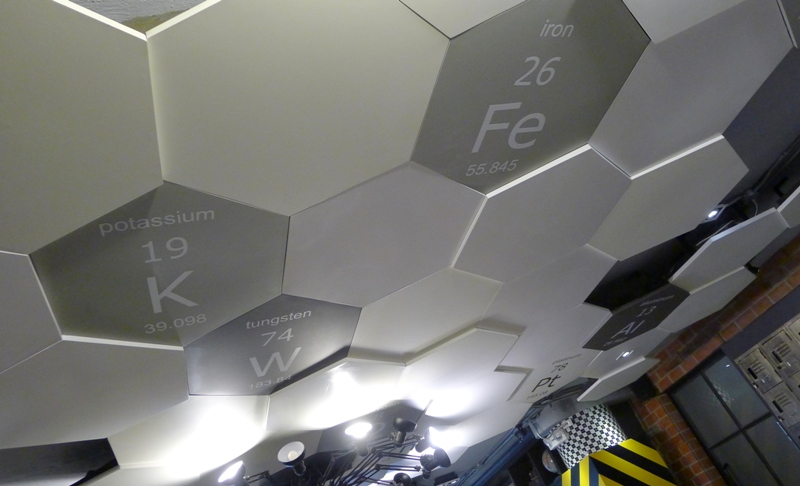 More chemical elements at Chef Chris' drink menu.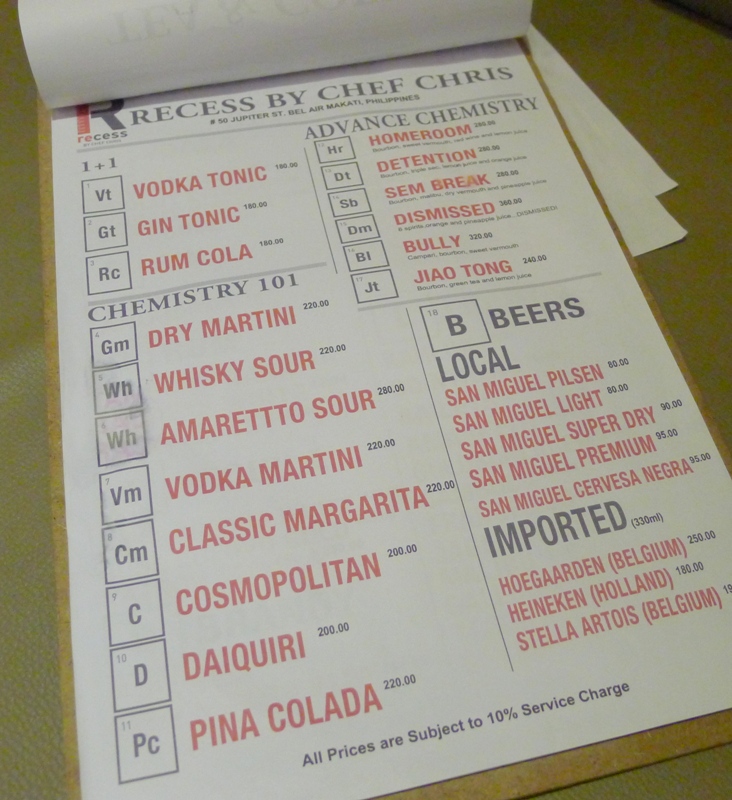 A plate of warm bread with herb butter was immediately served, making us feel instantly at home (and not at school).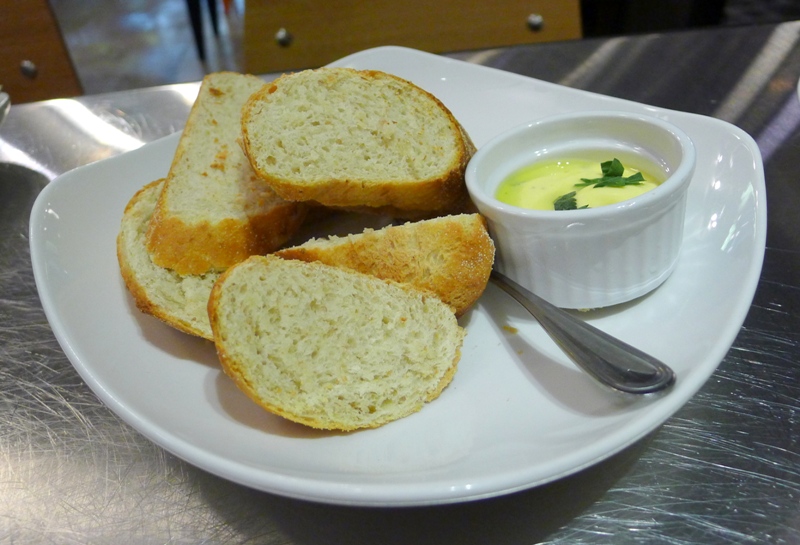 For our appetizer, we ordered King Caesar (P390.00), described as crisp romaine hearts, tossed in classic dressing of garlic, parmesan cheese and olive oil, topped with bacon bits, croutons and freshly cut herbs.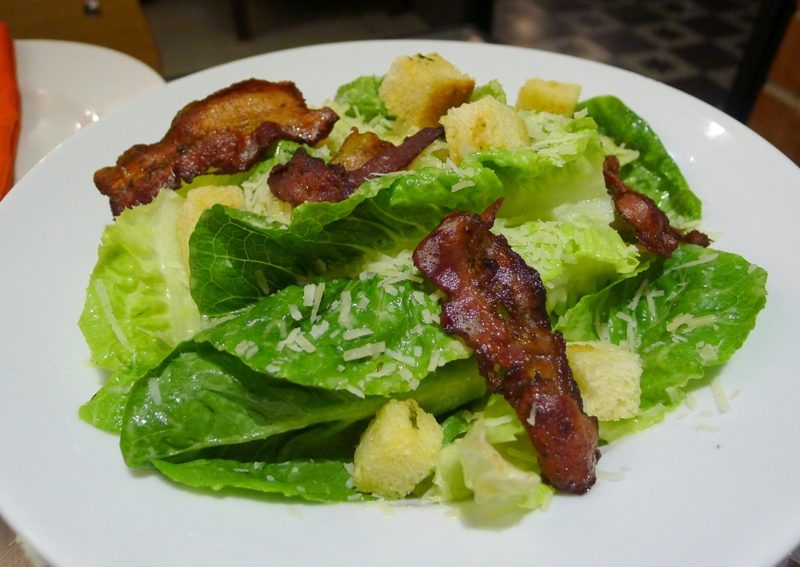 For the main course, we had this pasta dish called Fra Diavolo (P490.00), with a sauce that's very flavorful and rich.  The meatballs are super, super good.  They are Recess' very own meat balls made of 50% beef and 50% bacon.  Braised in aromatic spiced tomato sauce with fresh herbs and parmesan cheese.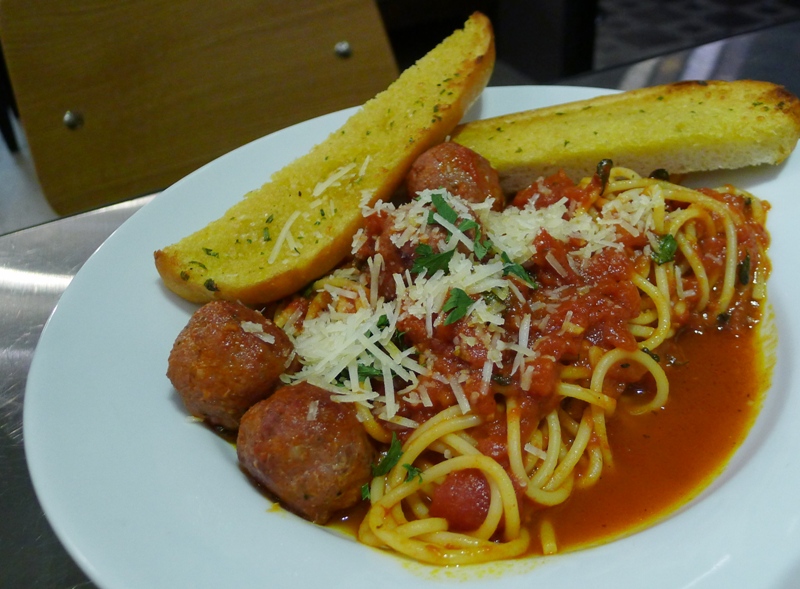 Of course, we cannot miss Chef Chris' original creation – the crisp dough pizza.   New flavors were created specifically for Recess, and they're all named after valuable and popular elements like Gold, Platinum, Tin, Magnesium, Nickel, Hydrogen and Calcium.
We chose Gold (Au 79), with fine carved barbeque chicken, swiss brown mushrooms, corn kernel, red onions and jalapeno peppers as toppings.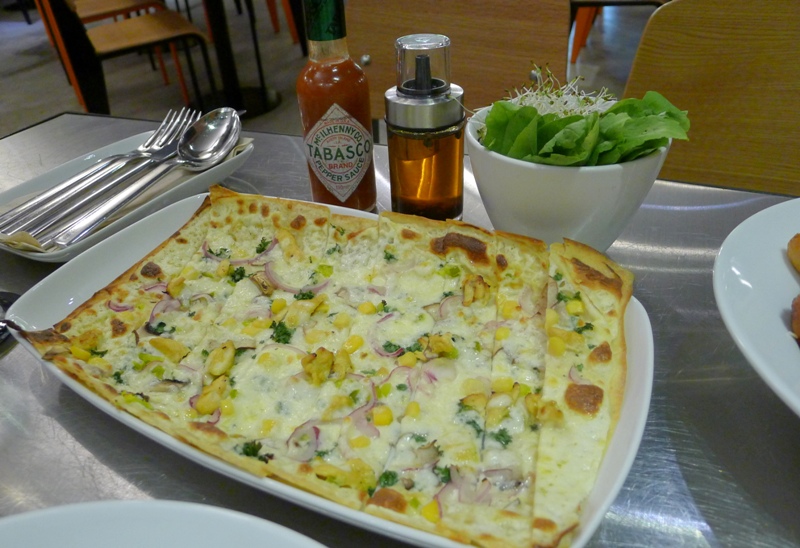 How to eat Chef Chris' famous pizza: Get a slice of pizza (they're pre-cut already in wide ruler-sizes), put alfalfa sprouts and arugula leaves in the middle, drizzle with chili oil then roll it up to become like this: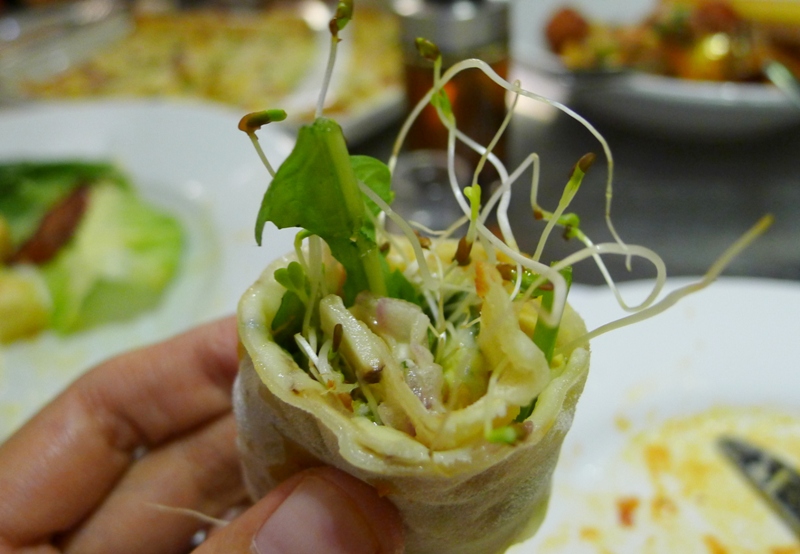 Ang sarap nito, grabe!   
You can have this pizza in small size (P400.00) that is good for 2-3 persons already, or in big one (P790.00) if you're in a group (of 4-5 persons).
Dining at Recess is not complete without your polaroid picture being taken by their courteous and attentive staff, which is then displayed at the bulletin boards scattered around the restaurant.
Here's our polaroid shot.  Para high school lang noh?  Hehe!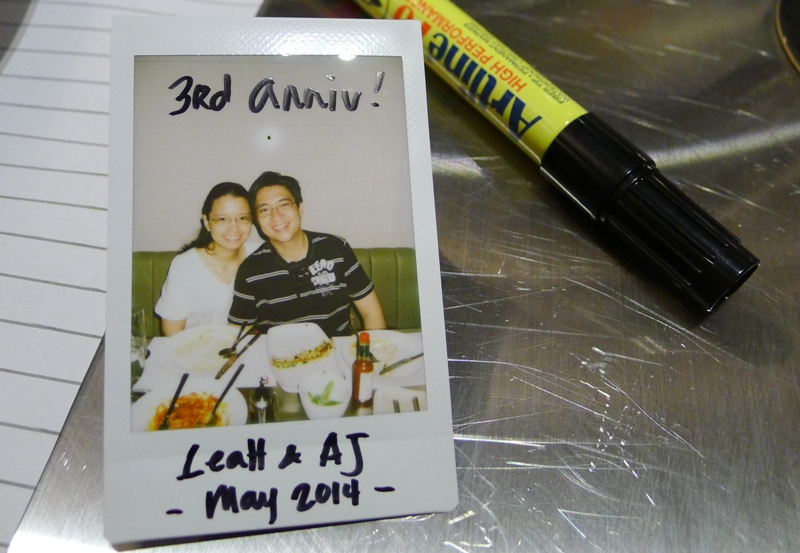 I really love it here!  The food prices are on the expensive side though, so reserve this for special occasions!
Recess by Chef Chris  |  50 Jupiter Street, Bel Air, Makati  |   https://www.facebook.com/RecessbyChefChris