Haven't done this in a while.  The past weeks have been full of random food and shopping discoveries, as you can very well see in my Instagram album.   And now that I can sit back and relax a bit from work (I survived the budgeting session, yey!), I can finally write about them.
So here is it, the 3rd list of all the good stuff worth sharing with you all:
Mini-Lego Characters / Diamond Blocks from 168 Mall in Divisoria.  They're so small and so cute!  I bought plenty to give as Christmas gifts to my male colleagues at work.  They are available in various designs, and the best sellers are the Minion and Captain America character blocks.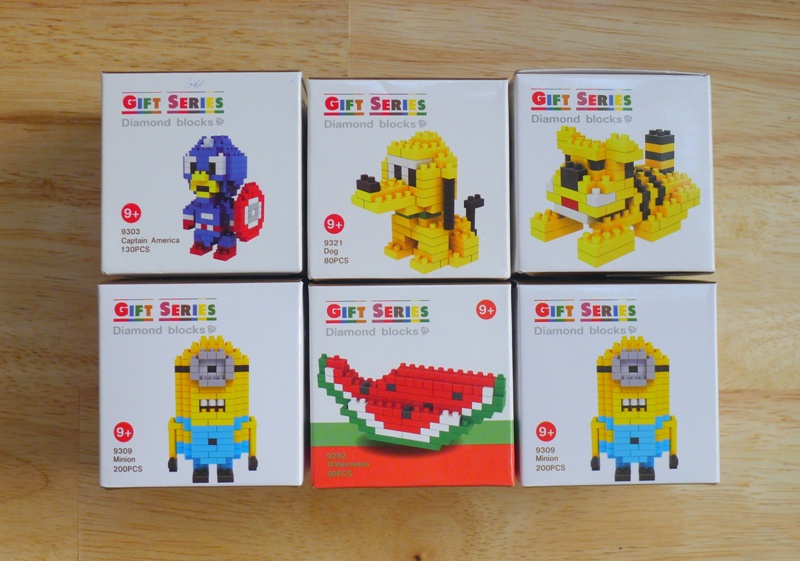 Original Starbucks Mugs from my favorite eBay seller, Ms. Ellen, who also has a blog, The Pseudoshrink!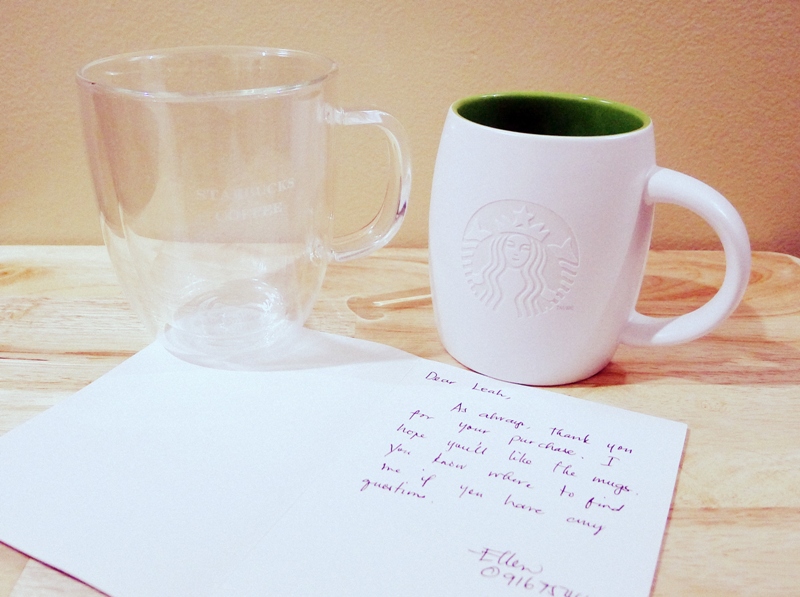 It was Ms. Ellen who made it possible for me to own my coveted Cath Kidston Crush Mugs and since then I've been buying from her.  She has an eye for really beautiful but budget-friendly items, and even helped me in finding an affordable mantle glass jar that I wanted so badly for our home which, by the way, she hand-carried all the way from Dumaguete!
I got from Ms. Ellen 2 original Starbucks mug designs, both of which are not available at the Starbucks store that I checked before buying.  I intended to give them away as gifts to our close friends this Christmas.  But AJ and I couldn't keep our eyes off these gorgeous mugs that we decided to keep them for ourselves (bad!).  Hanap na lang k'me ibang gifts to our friends, hihi!
Our favorite is this white mug with the Starbucks logo beautifully embossed outside.  I'm glad I got 2 of this, so there's 1 for AJ and 1 for me.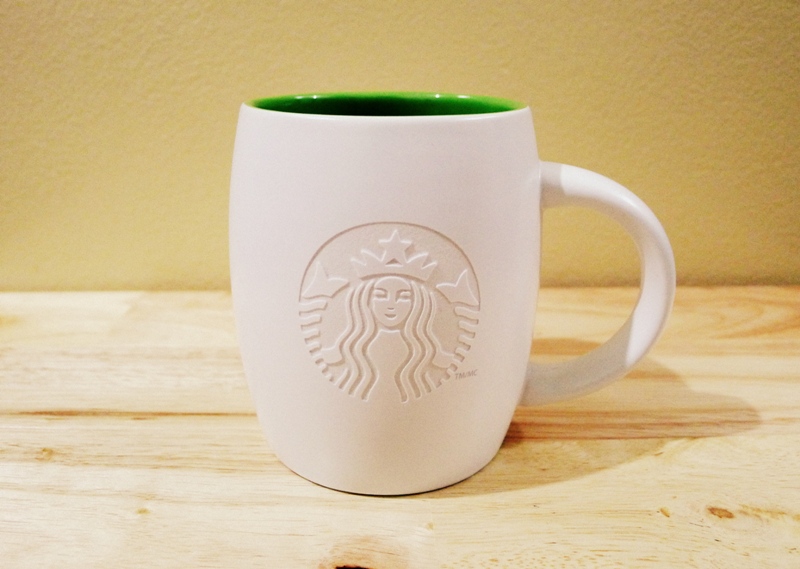 If you're interested to order original Starbucks mugs from Ms. Ellen, you can contact her through her blog.
Holiday-Themed / Party Table Napkins from The Landmark.  You may think that table napkins are for the sosyal only, but I'm one of those who really stock on them for use in the little parties we throw at home.  I love how table napkins add life and color to my otherwise simple table setting.  A good example is the Santa Claus-themed table napkins I used for our DIY Tea Party last year.   So imagine my excitement when I saw this display of holiday-themed table napkin designs at The Landmark 2 weekends ago. Sarap lang i-hoard!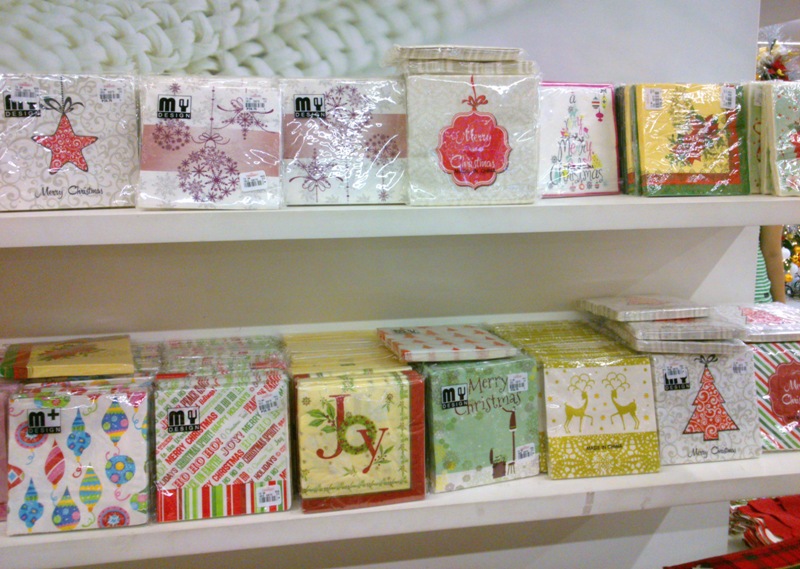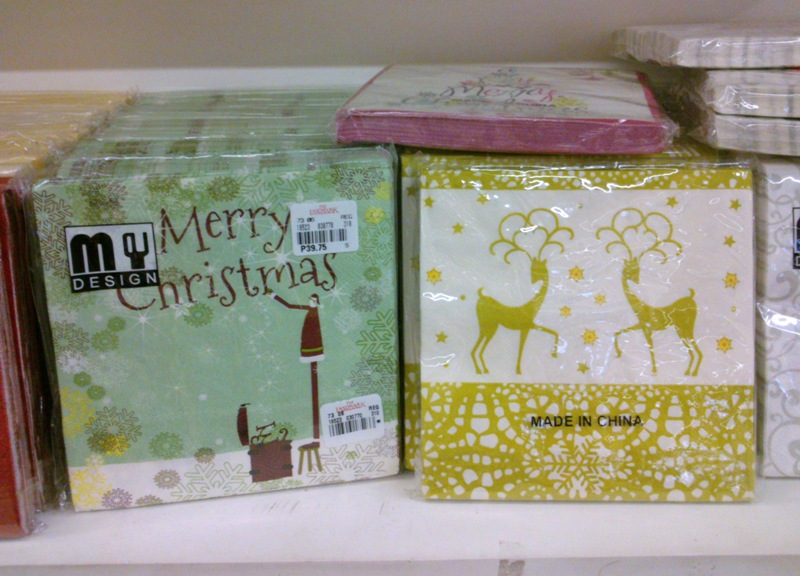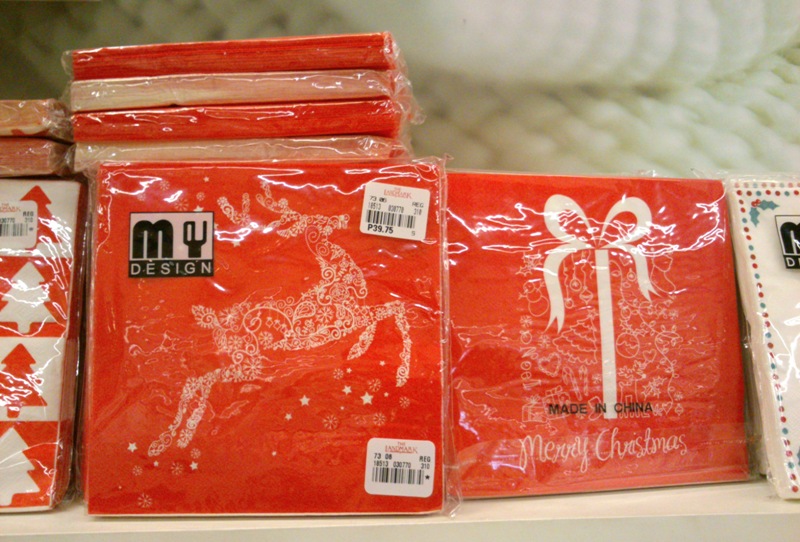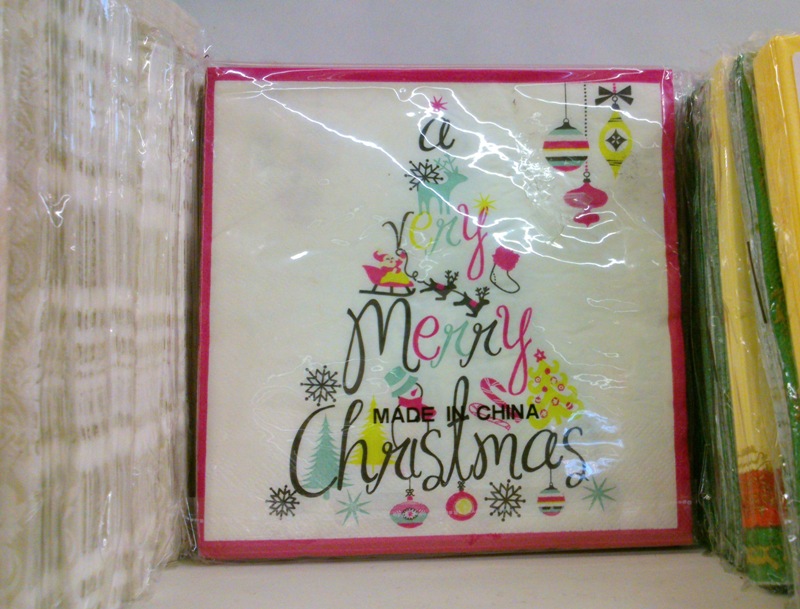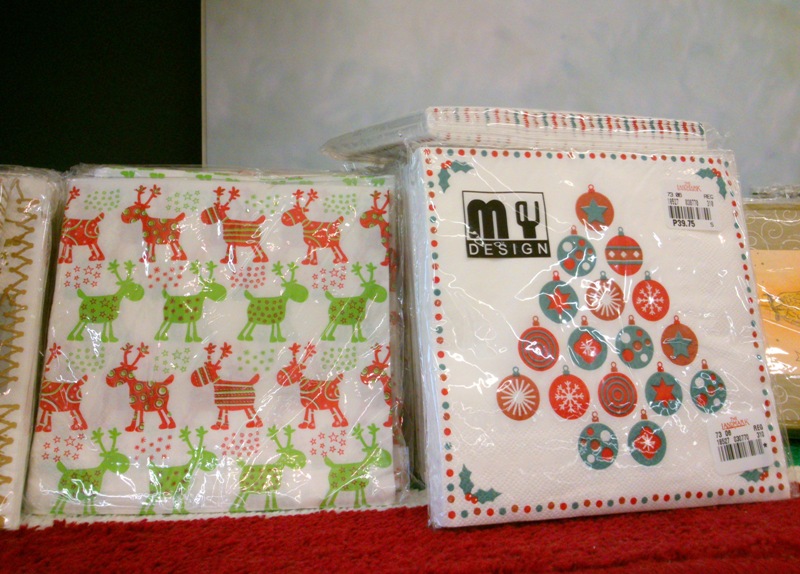 Party-themed table napkins are also available.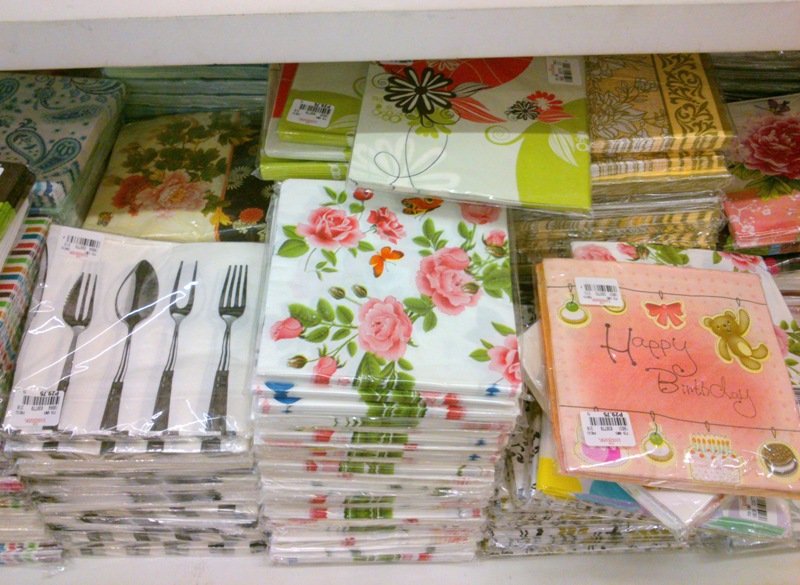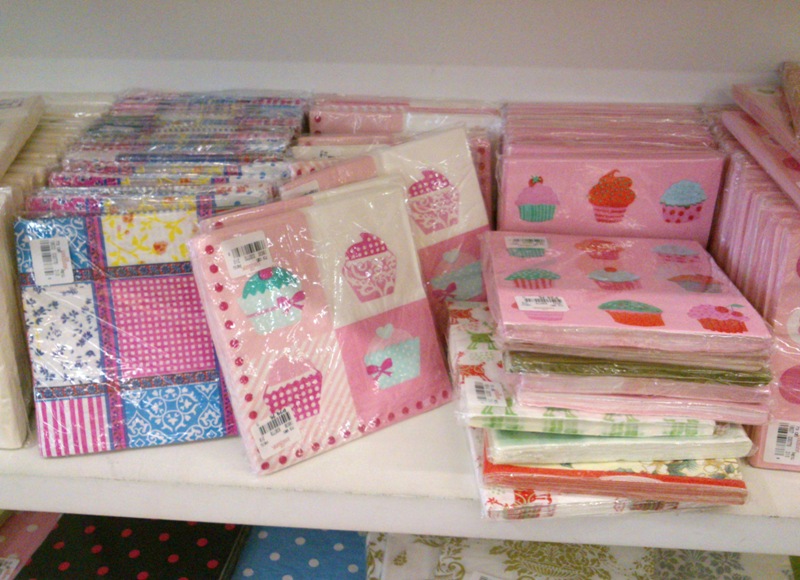 Dainty Afternoon Tea Pots and Tea Cups at The Landmark.  The tea pot set (it's actually a tea pot and tea cup combined) costs P699.75 each, while the tea cup set is around P200.00 each.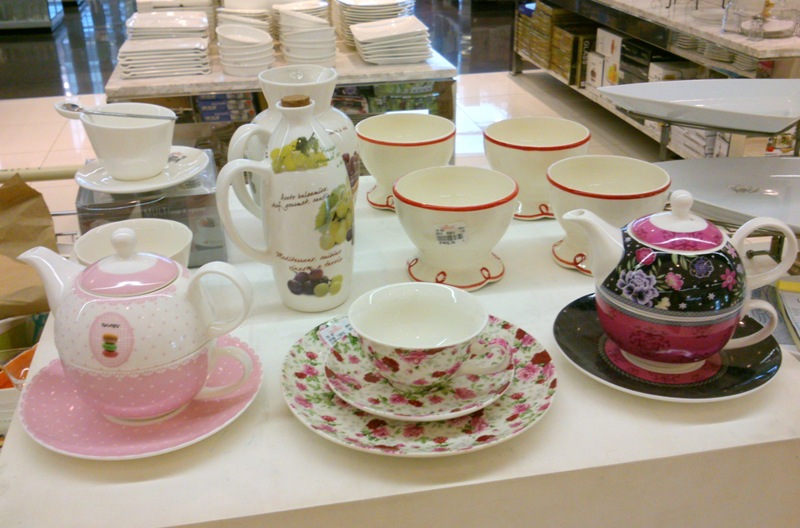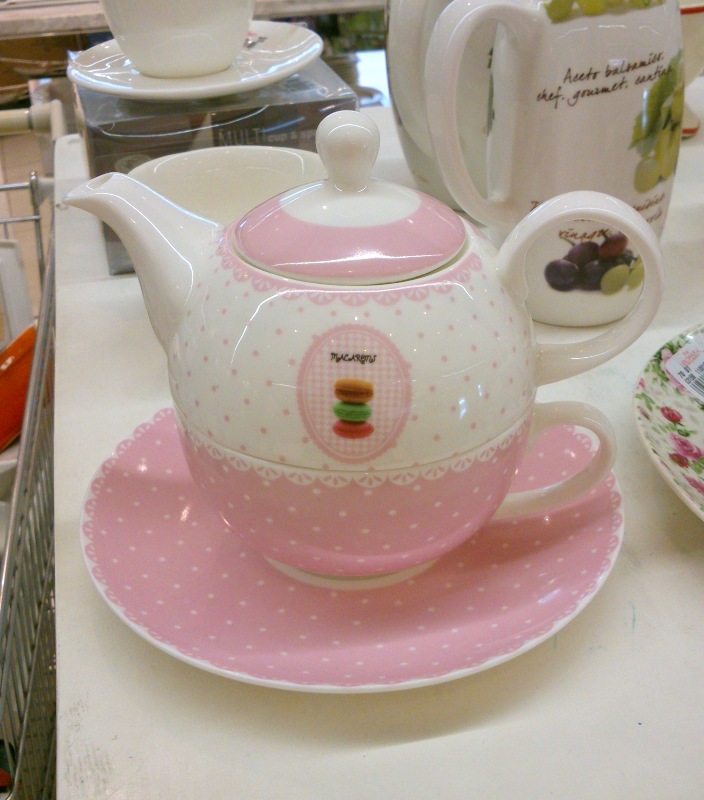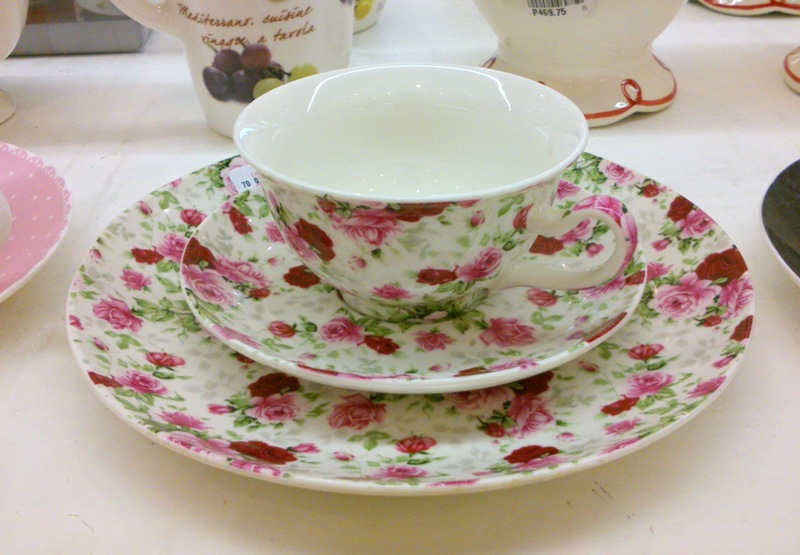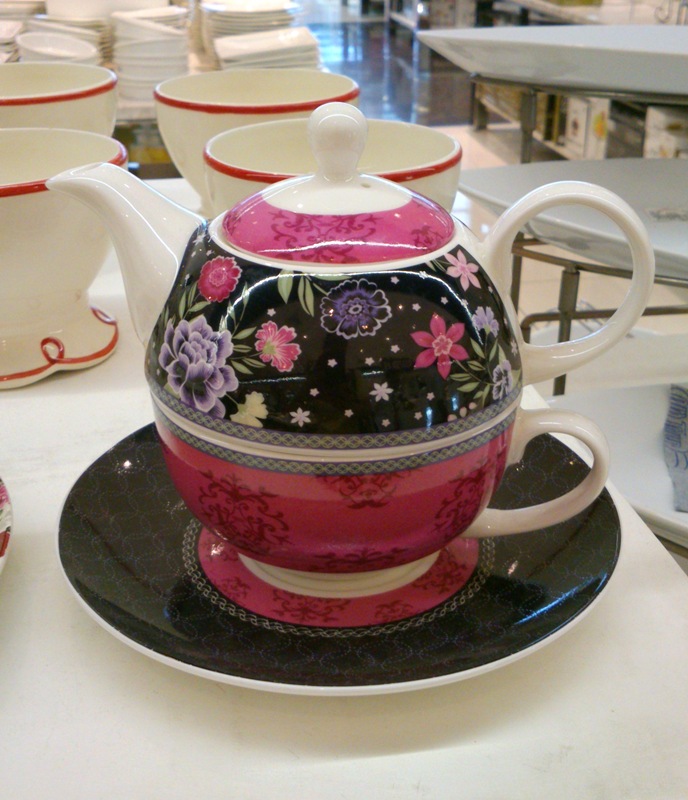 Holiday-themed Desk Figurines at True Value.  We happened to pass by True Value (Glorietta Branch) yesterday and there's huge sale of Christmas decors!  I spotted these at 70% off, from P350.00 to P105.00 na lang each!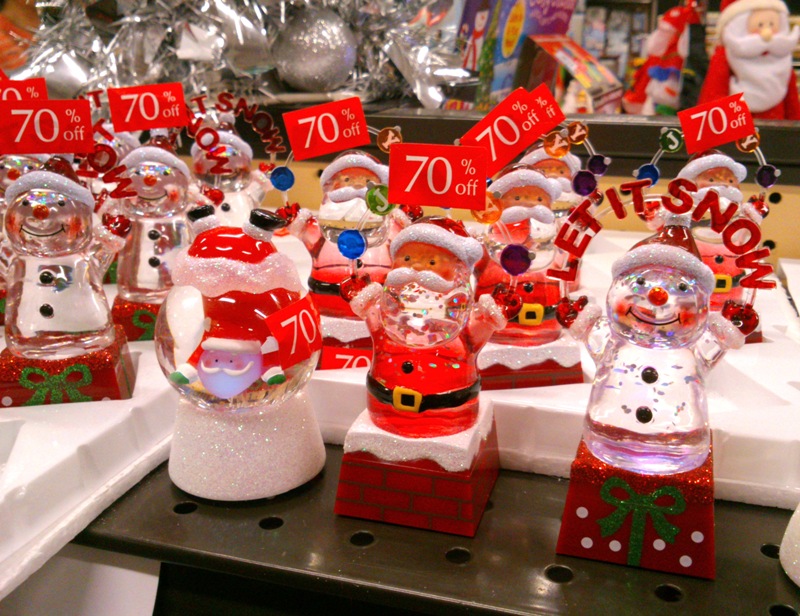 Hot Cocoa Mix from Starbucks.  From the Landmark Supermarket, boxes of Starbucks-brand hot cocoa powder mix that are available in the following flavors: Salted Caramel, Peppermint and Toasted Marshmallow.  Perfect as gift this holiday season!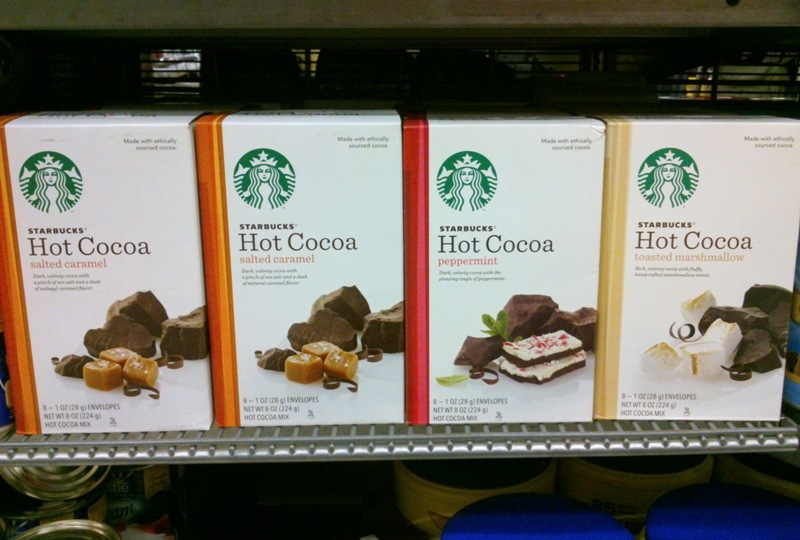 Italian Hotty from Spaghetti Factory.  Only P199.00, this premium Italian sausage from Spaghetti Factory is surprisingly big in size and flavor!  It comes with fries on the side and Spaghetti Factory's signature sweet/spicy sauce, making it a full meal in itself.  Pair it with a cold root beer and you're good.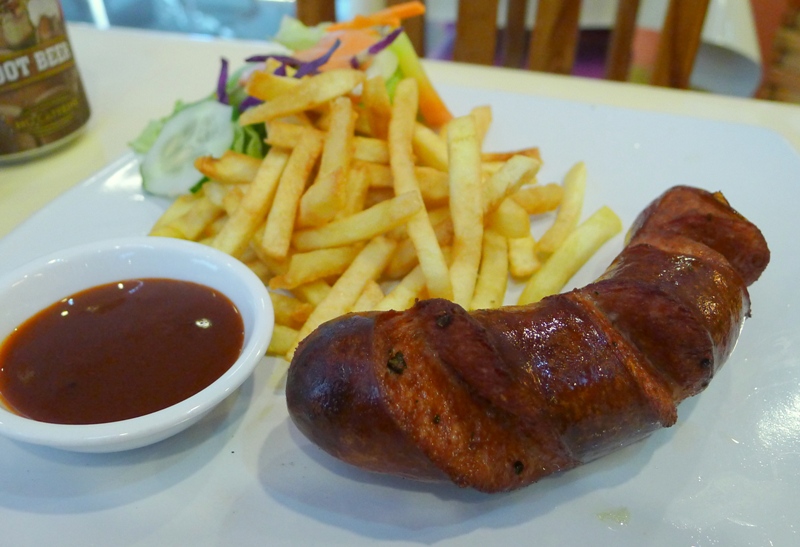 Chef Chris's Original Crisp Dough Pizza (at My Kitchen by Chef Chris located inside Paco Park Hotel).  Perhaps the most expensive pizza there is in Manila, but is definitely the BEST I've tasted – ever!  Chef Chris's pizza is made of fine crisp dough layered with a blend of 5 different cheese and herbs, and then perfected with fine selection of toppings.  Try the Original Paco, which is made up of fine slices of herbed chicken fillet, smoked bacon, portabello and golden mushrooms, capers and slices of kalamata olives.  Superb!
Milo Dinosaur from Bono Artisanal Gelato.   Lastly, there's Milo Dinosaur from our favorite ice cream place, Bono Artisanal Gelato, which is inspired by, what else, but our favorite chocolate-y energy drink in the world: Milo!  While I drink this occasionally now, AJ continues to have his Milo everyday so this one just hit the spot.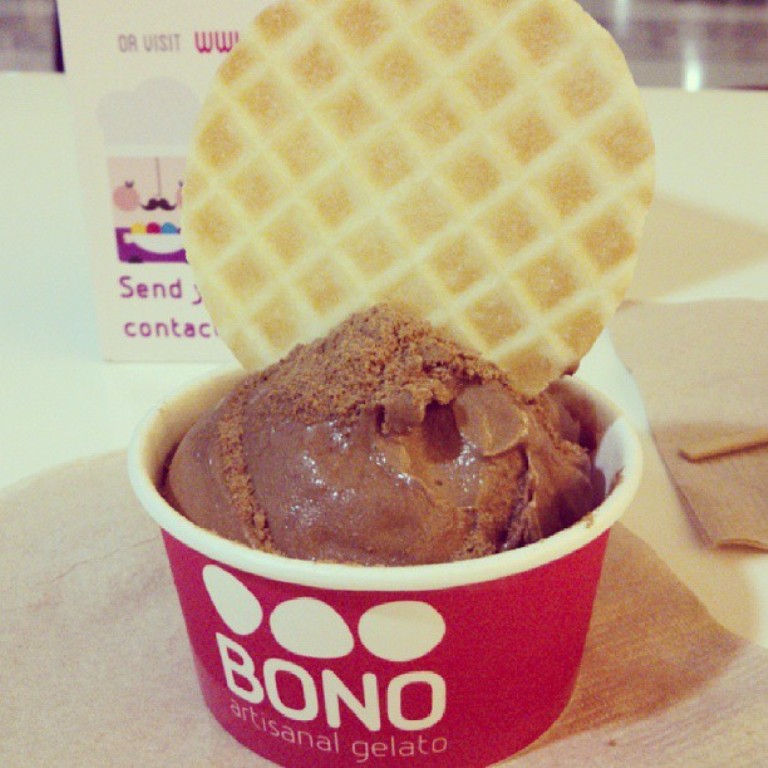 I hope you liked 'em all.
Found some good stuff lately?  Share please!   =)