They arrived today, and they're as lovely as I imagined them to be.
I got them all from eBay.  I actually bidded for 3 mugs but ended up getting all 4!!! Perfect!!!
Thank you so much, Ellen, and don't please forget me when you have new Cath Kidston items on hand again  =)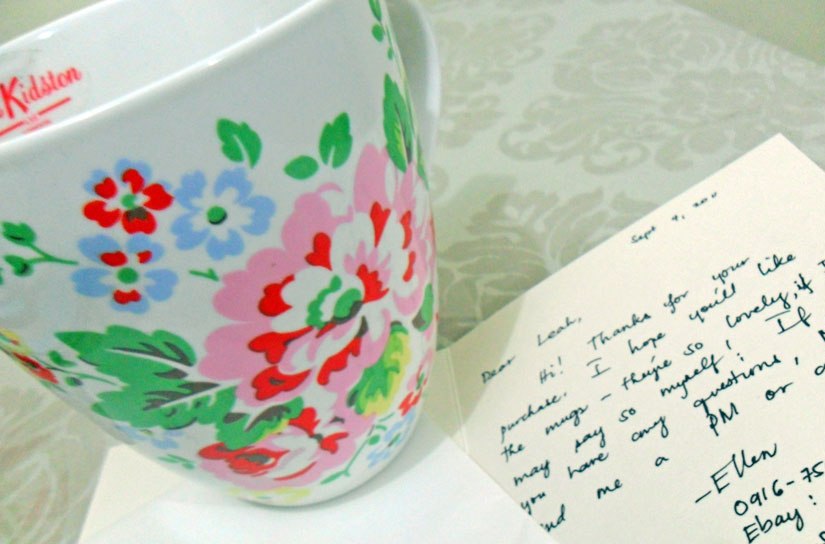 Can't wait to use the mugs for an afternoon coffee or tea with our friends!