My birthday month is almost over and lest I forget, here's the Gourmet Chicken Adobo recipe that I promised to share when I wrote about our Asahi convection oven (thanks to all your wonderful comments, by the way!)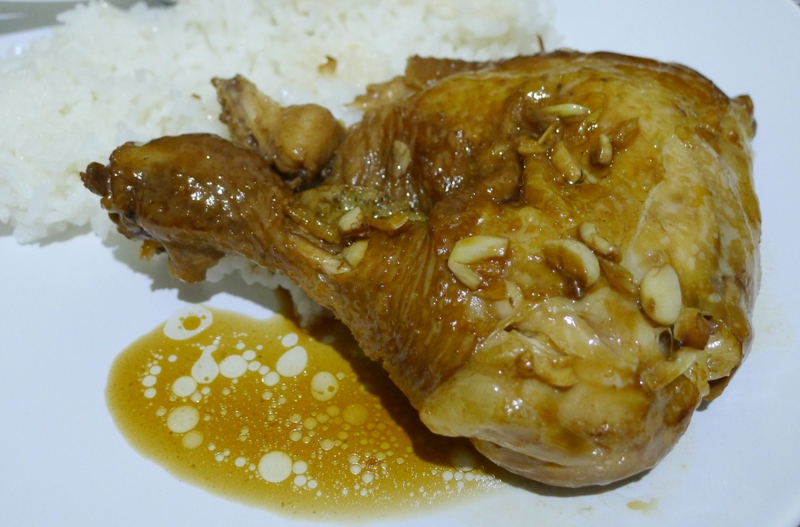 I got this adobo recipe from the same cookbook where I found the recipe for Roasted Chicken Stuffed with Cream of Mushroom – the Assumption Cookbook (Pearl Edition) prepared by the High School Class of '79.  The recipe was shared by Ms. Joanne Rae Ramirez who also writes for The Philippine Star.
I'm sure you already have your own technique or style in cooking adobo (my favorite is the Batangas-style of cooking adobo which I featured here last year) but what made me want to try this adobo version was the way it is cooked, which is through baking and not the usual simmering process.
Below are the basic ingredients of a yummy adobo:
1/2 kilo chicken cut into big cuts
2 heads garlic, crushed (but you can use more!)
1/2 cup soy sauce
1/2 cup native white vinegar
peppercorns (1 small pack)
2 laurel bay leaf
1/2 to 1 cup olive oil
Steps:
1.  Marinate chicken in garlic, soy sauce, vinegar, peppercorn and bay leaf overnight.  Drain chicken and reserve marinade.
2.  Arrange chicken pieces in a square baking dish (for regular ovens you can use the rectangular baking dish).  Add olive oil and coat each chicken piece with olive oil.  Pour marinade over chicken, and then cover the baking dish with aluminum foil.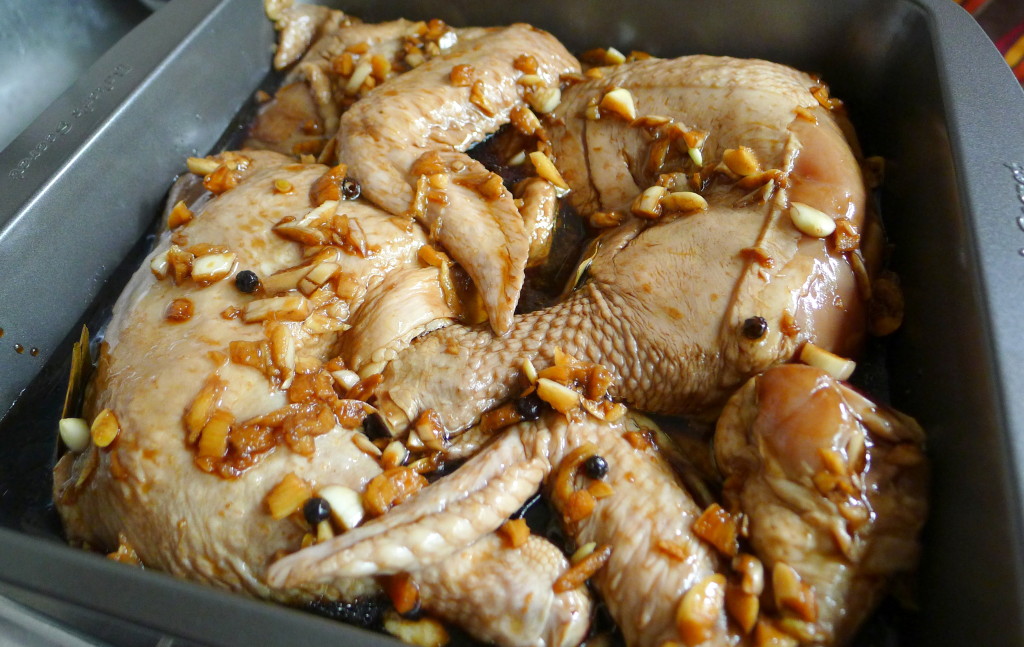 3.  Bake in preheated 350ᵒ F (about 180ᵒ C) oven for 40 minutes (or until chicken meat is cooked).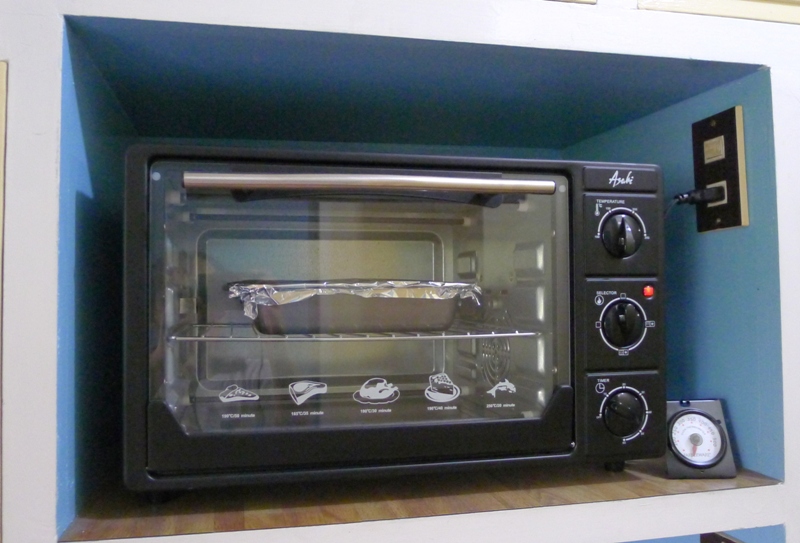 4.  Remove foil and bake for 20 minutes more or until golden brown.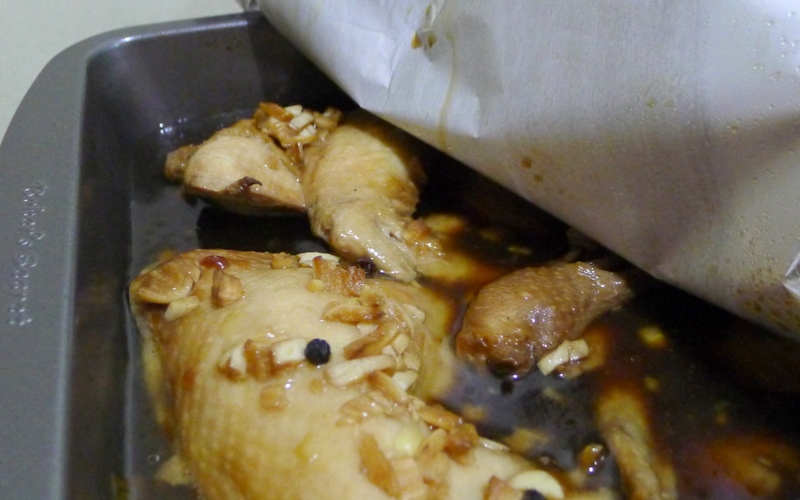 Serve hot and enjoy!
My verdict:  The chicken meat in this baked version of adobo was super tender and more juicy.  But because the marinade here wasn't brought into high heat boil (unlike when you simmer it), you will find the taste of the vinegar still intact, although not in an overpowering sense.
If you prefer your adobo to have more of that asim taste, then you will surely like this one.  But if you prefer the vinegar to be totally blended with the soy sauce (i.e., no asim taste at all) then you might not totally dig this baked-style adobo.  But AJ and I loved it, and already, we are planning to make crispy chicken adobo still using this recipe.
This Gourmet Chicken Adobo is sure worth trying, as it is quick to prepare, easy to cook and requires very little supervision.  Here you don't have to be conscious of the heating temperature and the cooking time – the convection oven will take care of these for you.
Let me know once you've tried this and your verdict!