Ever since I learned how to cook I've been trying to 'copy' my mom's Adobo recipe.   She hails from Batangas and her Batangas Adobo is very popular not only among us – her family – but also among her relatives and friends.  It has gained followers too from my office, too, because any left over Adobo we have, my dad turns into Adobo Sandwich, which I then bring to the office as baon.  I share this with my officemates, until they started requesting for their own sandwiches hehe.  
About a month ago, I tried cooking Batangas Adobo again and this time, I was able to document it.  I made sure to follow my mom's exact measurements of the soy sauce (toyo) and vinegar (suka), to  get the flavors right.   Her measurements were actually fairly simple to follow:  1 part soy sauce and 1 part vinegar.  No more, no less.  Her other ingredient is a bulb of garlic, crushed.  That's all.
To cook her adobo, all you need to do is put the pork (or chicken) in a casserole or sauce pan, then add the soy sauce to be followed by the vinegar.   Do not pre-mix the 2 before adding into the pork or chicken.  Add them one at a time.  Then add the crushed garlic last  (the more the crushed garlic there are, the better).   Let it simmer under medium to low heat until the liquid is reduced.  And when you do it Batangas-style, the liquid is reduced further until the meat is almost dry.
The result is a no-frill, "dried" version of the classic Pinoy adobo with the perfectly blended flavors of soy sauce and vinegar.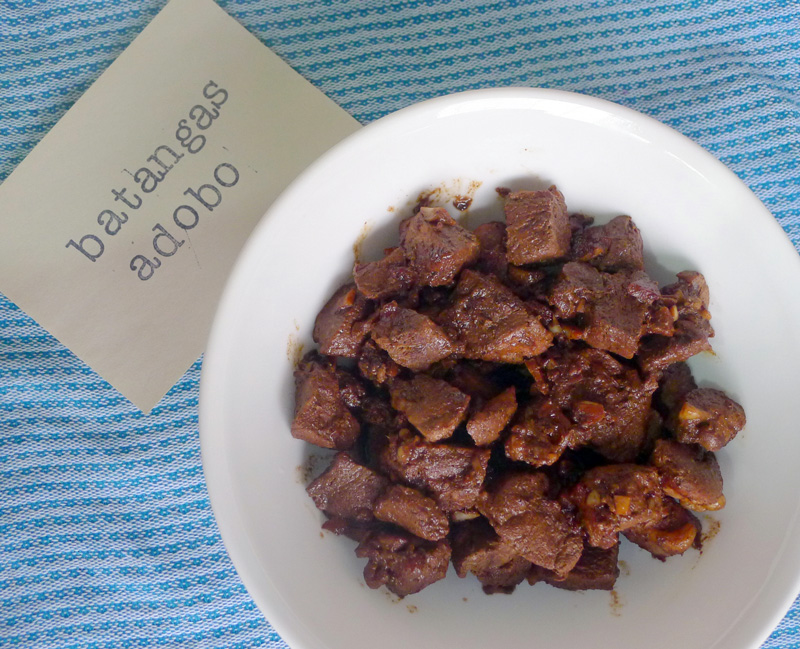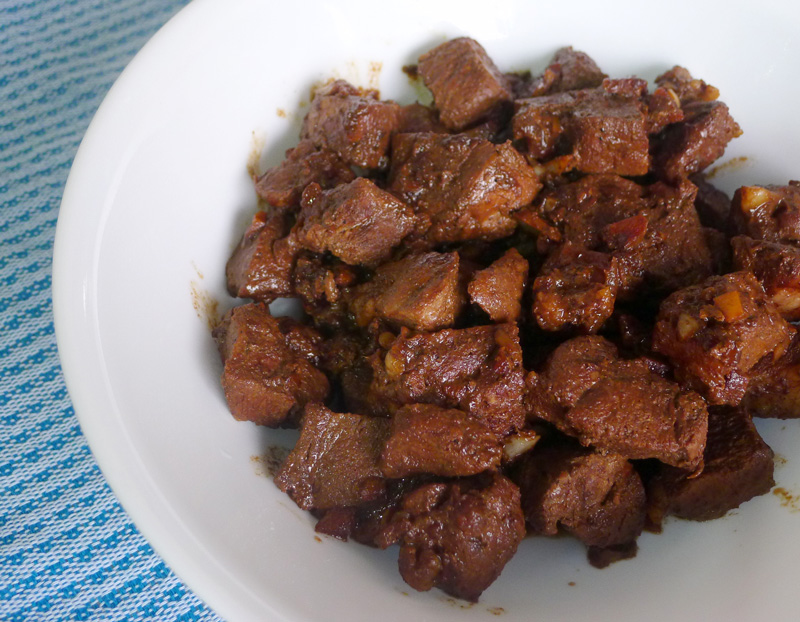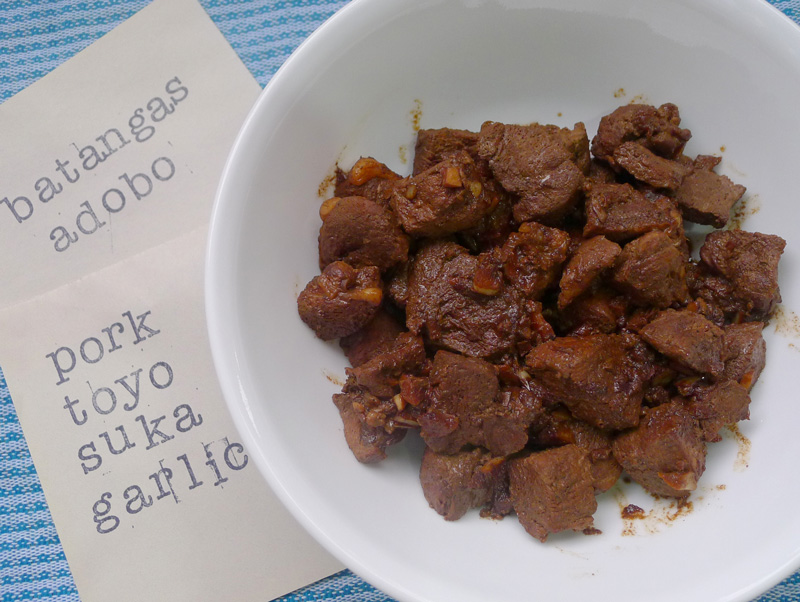 And the verdict?  Not yet 100% like my mom's but definitely a big improvement from my previous 'trials' before hehe!  The signature flavor is already there but with a little more tweaking (I will simmer the meat more slowly next time to improve tenderness) then I think I am ready to make my own Adobo Sandwich as baon to work hehe!
How about you?  What's your version of adobo?