Here's a very easy recipe for roasted chicken that you can try for your Media Noche tomorrow.  It is adopted from the recipe of the same title that I found while browsing through the Assumption Cookbook (Pearl Edition), prepared by the High School Class of '79.
Two (2) things love about this roasted chicken recipe:  (1) you need only 4 ingredients to prepare it, and (2) no overnight marinating!
We used Bounty Fresh young chicken for this, and to prepare it for roasting, we seasoned it with:
2 teaspoons rock salt
1 teaspoon ground pepper
Olive oil mixed with McCormick dried rosemary leaves and dried thyme leaves  (prepare just enough to cover the whole chicken) – this is our own addition; the recipe called for only salt and pepper
Place chicken in a baking dish and tie the legs together.  Stuff the cream of mushroom (we used the Campbell brand) inside the chicken cavity.  Bake in preheated oven at 350-degrees Fahrenheit for about an 45 minutes or until chicken tender and brown.   If you are using a convection oven (like us), baking time will stretch to another 30 minutes, making it a total of 1 hour and 15 minutes.
One modification we made in this recipe is the use of Campbell Cream of Mushroom, instead of the Cream of Mushroom Soup.  Because it's cream-based, we found it easier to stuff inside the chicken.  Make sure to leave some of this for the gravy that you will make later.
Here's our chicken after 45 minutes of baking.  It smelled really great because of the rosemary and thyme.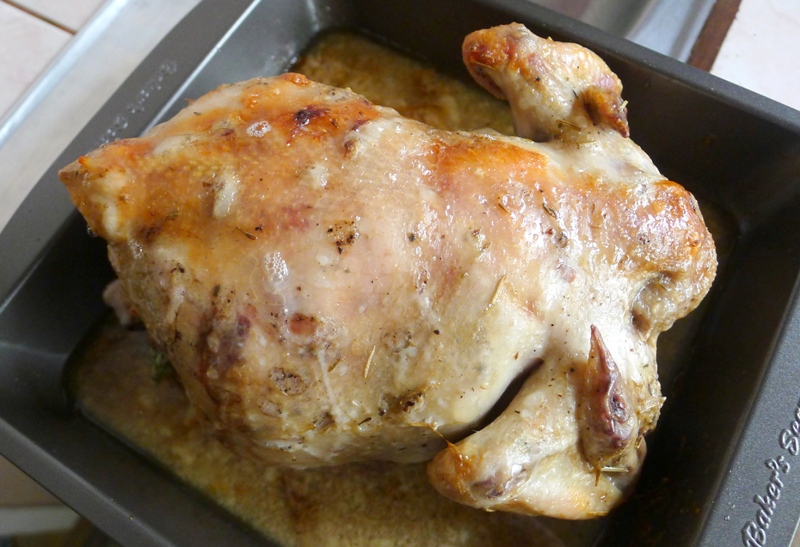 Make sure to turn the chicken once in a while for all sides to roast evenly.
Grabe, sulit na sulit talaga itong Asahi convection oven namin!  We have already baked cookies, cakes, brownies, fish and chicken here.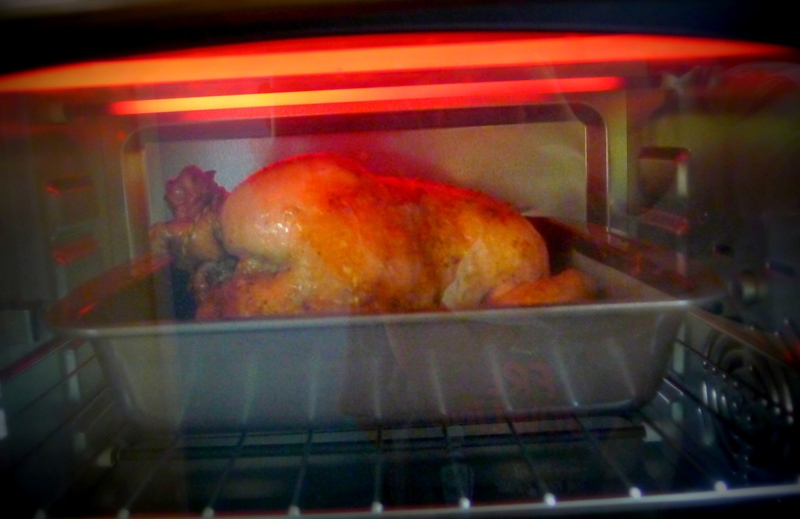 The finished product: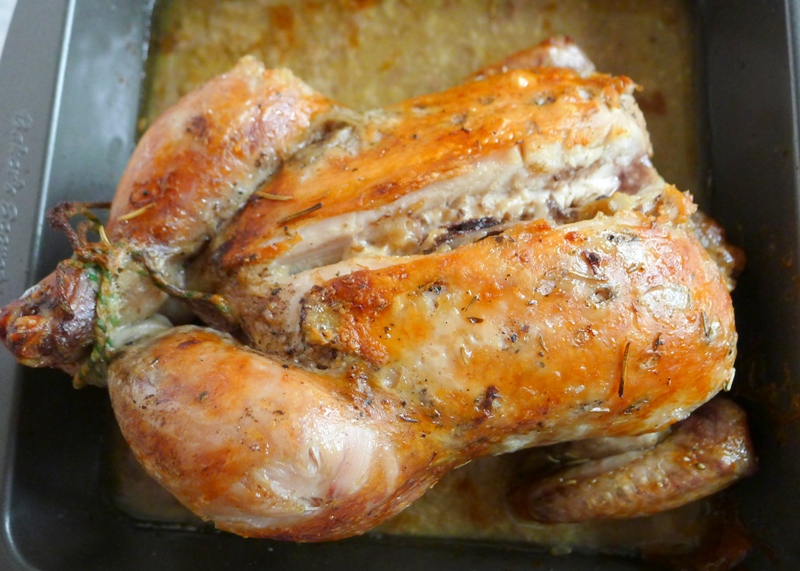 If you want more creamy mushroom flavor for your chicken meat, you can try this trick that we did: open-cut the cooked chicken (breast portion) and pour some of the sauce inside.  Bring it back to the oven and roast for another 5 minutes.
Serve immediately!  After all, nakakatakam talaga sya hehe!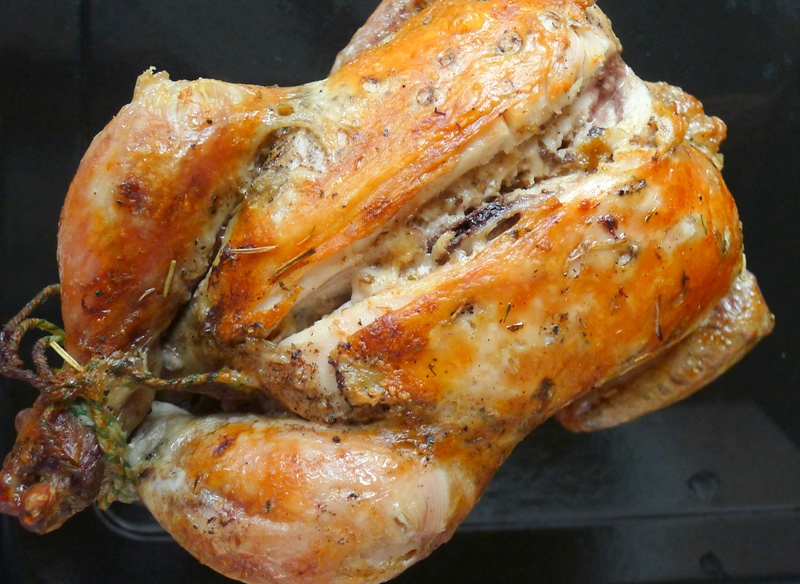 For an instant gravy sauce, whisk together the drippings of the roasted chicken (minus the oil)  and the remaining cream of mushroom.
You can pour the sauce over the chicken pieces or serve it on the side.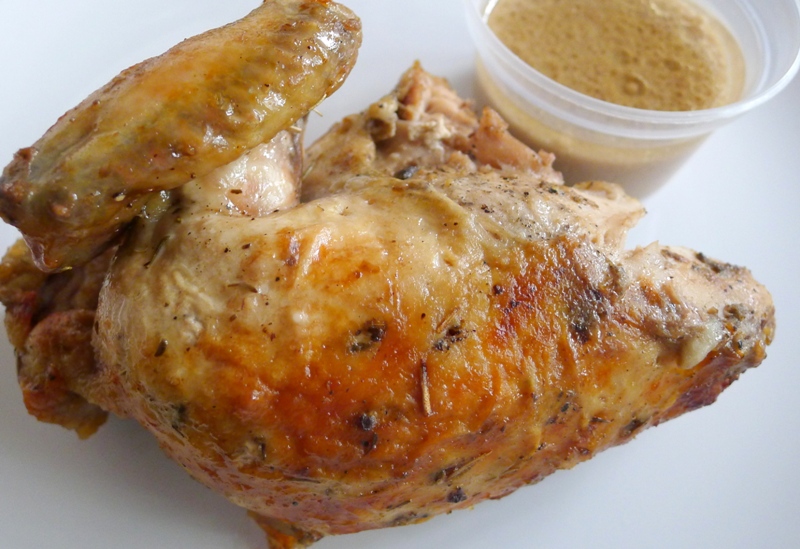 I guarantee you, this chicken recipe is for keeps!