A lovely Tuesday to y'all!
Now that our ants problem is gone (as in totally; there are no more ants in our kitchen counter top, yey!), we can talk about something sweet!
Today's post is written by the hubby, AJ, who is more than happy to share with you  this simple chocolate cake that we made last December and became the "Star of our Noche Buena".
But before you proceed, better ready a piece of chocolate or a cup of coffee by your side.  This post is guaranteed to make you crave for chocolate or coffee, or both!
***********************************
Wouldn't you agree that chocolate and coffee go perfectly together?  A chocolatey dessert goes great with a cup of strong coffee or tea.  I used to sprinkle chocolate powder on my cup of Starbucks drip coffee back in the days when the calorie police didn't have me in their sights.  Sometimes I use cinnamon powder, to lift up the mood especially on cold or rainy days, but chocolate never fails to make me feel better and bring back childhood memories of Serg's, ChocNut, Flat Tops, Hershey's Kisses, and playing out on the street for the whole day.  When you've had a fun enough childhood, who can blame you for opening a chocolate bar to try and make memories a lot more real with each bite?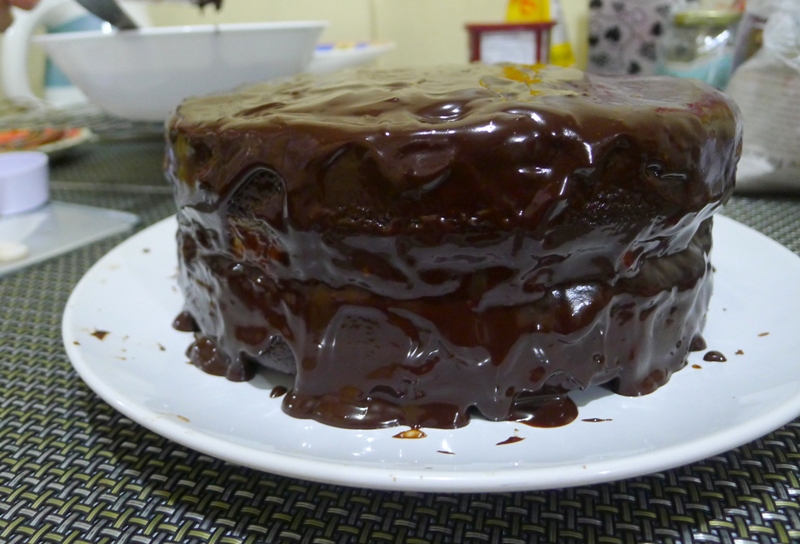 I read somewhere that when coffee dreams, it dreams of chocolate.  Me?  I dreamt of putting them together in a single cake, to elicit ooohs and aaahs from family and friends.  What better occasion than Christmas to do just that?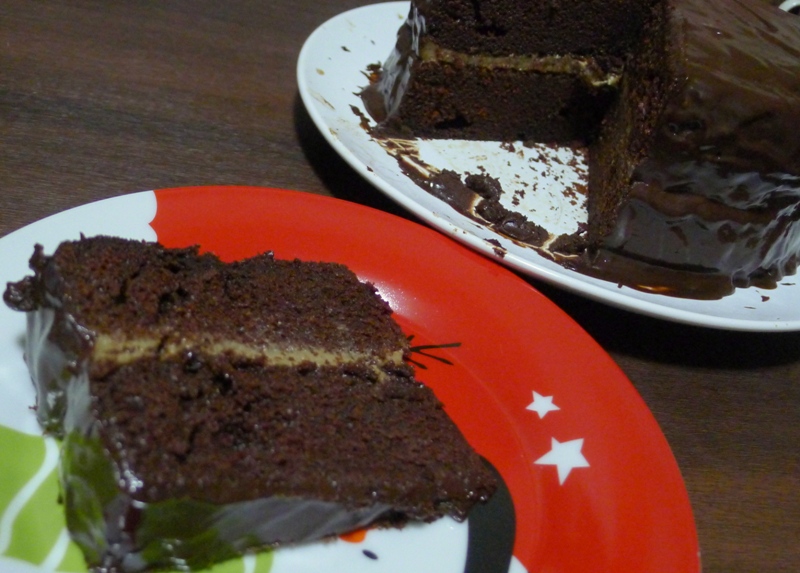 I've baked a lot of different chocolate cake recipes with my Mom, but somehow I can't remember ever using coffee in a chocolate cake.  Probably because I was so addicted to sugary sweet back then, that only the sweetness and chocolatey flavor mattered.  So when I saw Stephanie Jaworski's recipe for a simple chocolate cake that used coffee instead of just water, the baker in me was intrigued.  How will the coffee impact the overall flavor?  What if it overpowers the dark chocolatey taste that's expected of the cake itself?  Chocolatey goodness plus caffeine high – baka manginig kami nito? No other way to find out but to try it.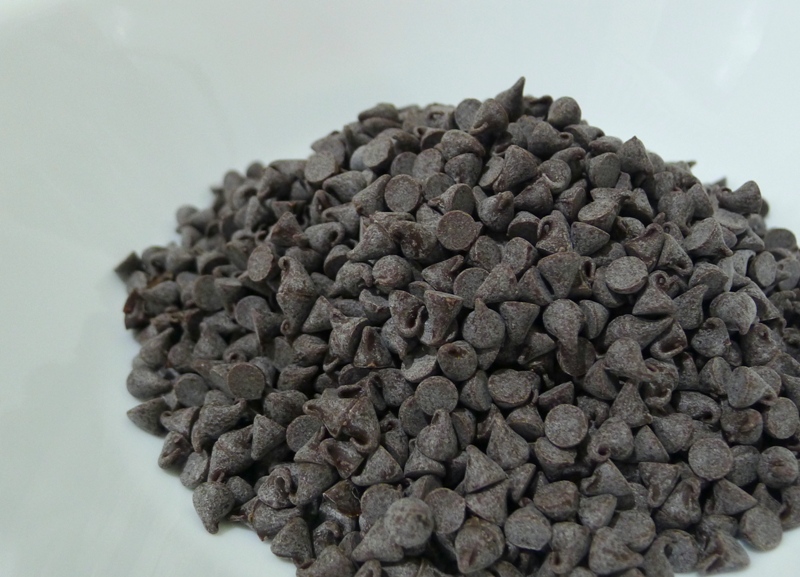 However, my taste buds are of different sensitivities now (or shall we say old na?).  I can no longer stand the taste of too much sweetness.  Leah and her family aren't much into sweets either.   I had to bake a cake that we'll all like and that meant cutting back on the sugar.  Of course, I had to be careful – aside from the flavor, sugar has an impact on the cake's texture, its fluffiness, how high it rises, and all that.  We had to experiment, to say the least.  After modifying the recipe to suit our sweetness level and several bake-offs, we came upon a defined sugar measurement that was acceptable to the people who will have the privilege of trying the cake.  And you really can't taste any bitterness from the coffee in the cake – the coffee imparts a depth of flavor that makes the rich cocoa really linger on your mouth.  If I didn't tell you that there was coffee in it, you would never know.  At the same time, the cake tastes so different from just plain chocolate cake.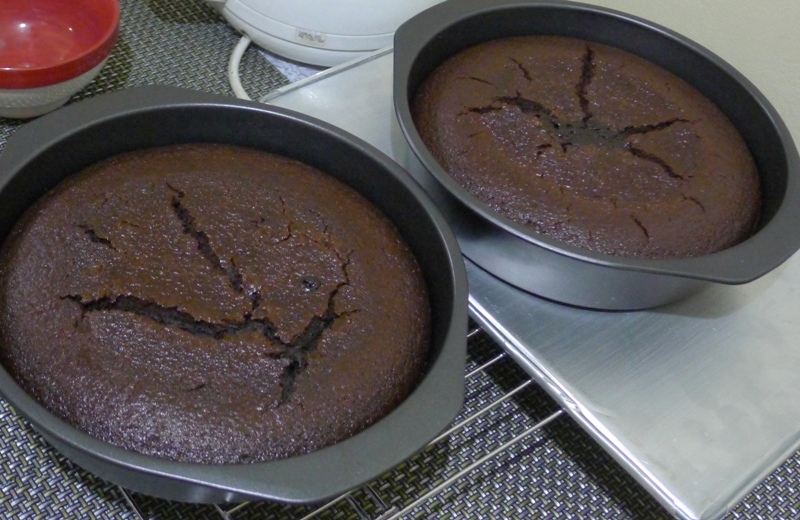 Is it bittersweet chocolate used on the cake itself?  Is it dark chocolate melted to a perfect consistency then blended into the cake batter?  How much temptation to sample was endured by the baker?  This cake tastes marvelous – should I say ooohh or aaaahh or just keep my mouth open in awe?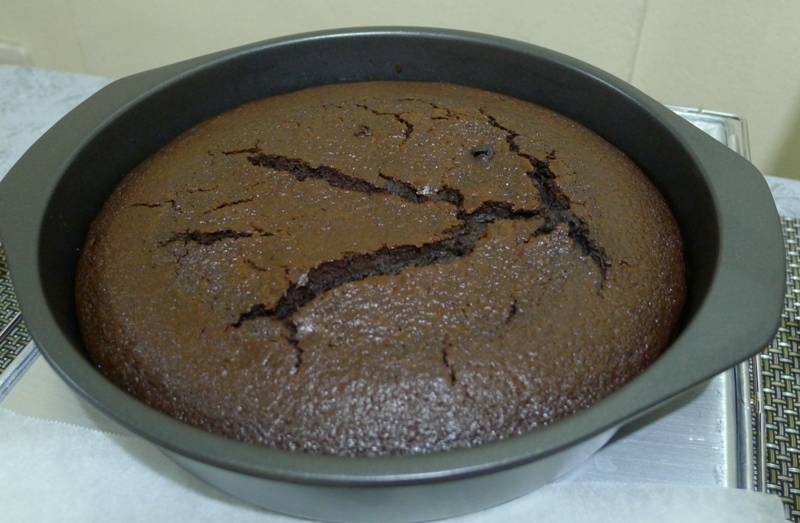 I needed a filling.  The cake was too rich, there has to be a complementing flavor to break it momentarily and prevent getting umay too soon.  A lemony custard cream?  A vanilla buttercream filling?  Hmmm… coffee flavored pastry cream – now this would be perfect.  Didn't want it too sweet, so again we modified the amount of sugar, and I went on to use the Starbucks Via Christmas Blend which was perfect for the season.  It was fun making the filling, and the flavor was perfect for the cake!  However, the amount we used wasn't enough – we should have used up all of it on the cake and it would have been even better.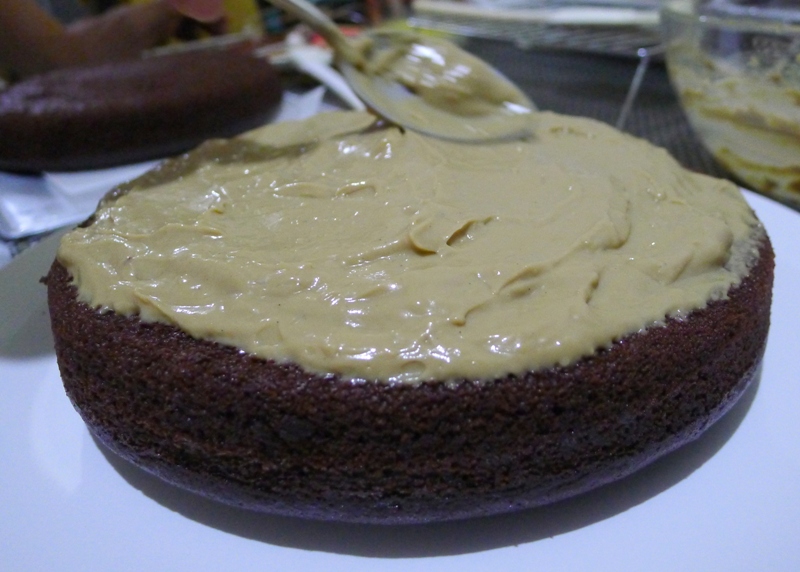 A decadent chocolate cake with coffee cream filling – by itself it would have been absolutely great.  But it was naked, and needed a dark coat to go with its rich deep flavor.  Enter Callebout semi-sweet chocolate chips which we bought from Sweet Escape – a thin layer of dark ganache is the perfect option for the cake.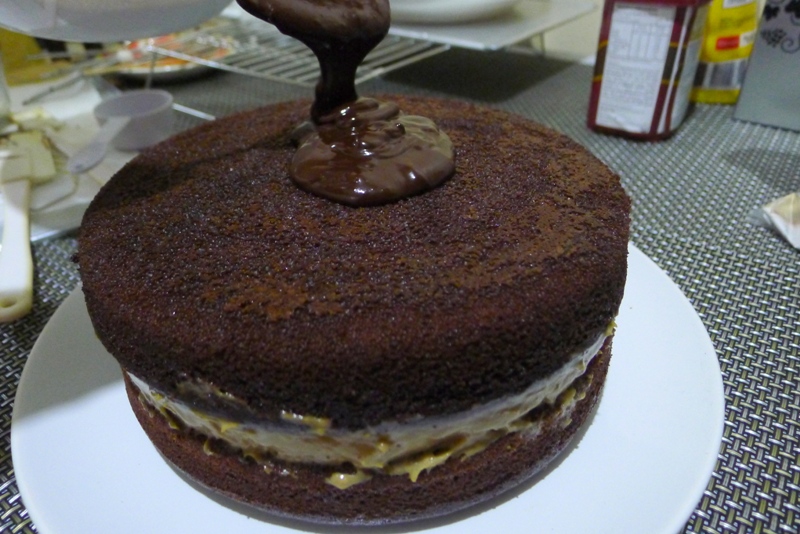 Needless to say, everyone liked it.  The best praise you can give the baker : "Can I have another slice?" – now that was music to my ears.  Even just looking at the pictures on Instagram made our friends' mouths water – Leah got requests from friends who wanted a slice.
But was there any secret to how good the cake turned out?  I guess the most important thing is to use the best ingredients that you can afford – I spent a couple of weeks looking for baking powder that didn't have aluminum and also sweet-talked Leah into using the pure vanilla extract and the Callebaut chocolate.  There's a huge difference that these will make on the finished product – I guarantee it!  And of course, a lot of practice and a little research/experimenting will help.
Simple Chocolate Cake (adapted from joyofbaking.com):
1 cup (200 grams) granulated white sugar
1 3/4 cups (245 grams) all-purpose flour
3/4 cup (75 grams) unsweetened cocoa powder (natural or Dutch-processed)
1 1/2 teaspoons baking powder
1 1/2 teaspoons baking soda
1/2 teaspoon salt
2 large eggs
1 cup (240 ml) warm water or coffee
1 cup (240 ml) milk
1/2 cup (120 ml) corn, vegetable, safflower or canola oil
1 1/2 teaspoons pure vanilla extract
Pastry Cream Recipe  (adapted from joyofbaking.com):
 1 1/4 cups (300 ml) milk (whole or 2%)
1/2 vanilla bean, split lengthwise or 1 teaspoon pure vanilla extract or vanilla bean paste
3 large egg yolks
1/4 cup (50 grams) granulated white sugar
2 tablespoons (20 grams) all-purpose flour
2 tablespoons (20 grams) cornstarch (corn flour)
1 sachet Starbucks Via instant coffee
Ganache Recipe (adapted from somethingswanky.com):
8 ounces (227 grams) Callebaut  bittersweet chocolate chips
120ml whole milk plus 60ml melted butter (as substitute for 3/4 cup (180 ml) heavy whipping cream)
***********************************
Big thanks to the hubby for this!  Sa uulitin, hehe!
Enjoy making this simple, foolproof and best moist dark chocolate cake!