Happy New Year, dear readers!
I just reported back to work today (after taking a 2-week holiday vacation) and was relieved to find my In-tray to be still visible (meaning, it's not swamped with memos and other paperworks).  I had no problems getting my work groove back because I've rested well during my vacation, and I think a lot of people are still on holiday break so things are still a little slow there.  For sure, next week is going to be a mad rush for deadlines on year-end reports.
Anyway, I was able to check on my weight at the clinic today, too (this is something I do at the start of each year, haha!) and guess what?  I lost 2 lbs!   How did that happen??
I think it's because I watched the food I ate during the holidays.  That doesn't mean I deprived myself from enjoying all the lunches and dinners and baked goodies!  I actually got to enjoy a lot of dishes and desserts on those 2 weeks, but I never overstuffed myself.
Here are some worth raving about:
Huevos Rancheros at Maple.  Described as "a classic Mexican breakfast made with tortillas, re-fried beans, grilled chicken and a sunny-side up egg, topped with cheese and ranchero sauce". This dish is packed with the basic elements of classic Mexican dish:  corn (tortillas), beans, chilis and chicken.  Like most Mexican dishes, this one is very colorful.  And because the ingredients are mixed, and not cooked, together, you enjoy the fusion of different flavors and spices in each bite.  Try this, it's really good!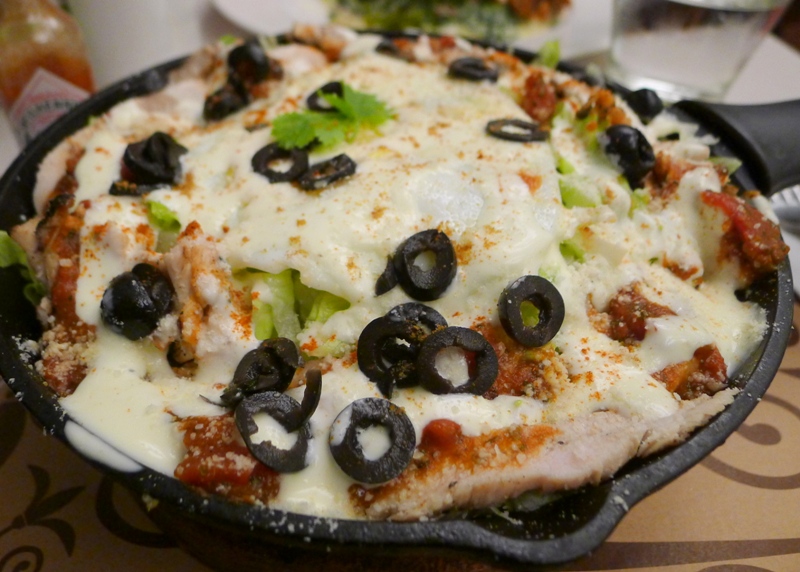 Blackened Chicken, also at Maple.  If you love the mildly spicy Cajun spice, then this dish is for you.  It's paired with dirty rice – the Mexican version of a Chinese Fried Rice.   This one is also good for sharing.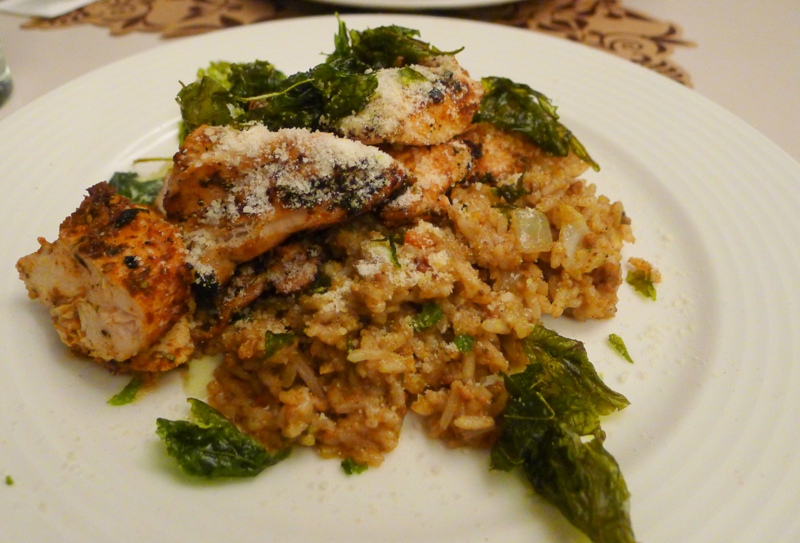 Chocolate and Hazelnut Gelato at Morelli's.  My dear friend and kumare, Denise, introduced me to Morelli's Gelato during our get-together at Edsa Shangri-La Mall (East Wing).  I love the creamy and milky taste of this one!  The chocolate and hazelnut flavors make a good combination!  Would you believe that I ate this combo 3x during my 2 weeks' vacation?  That's how addicted I am!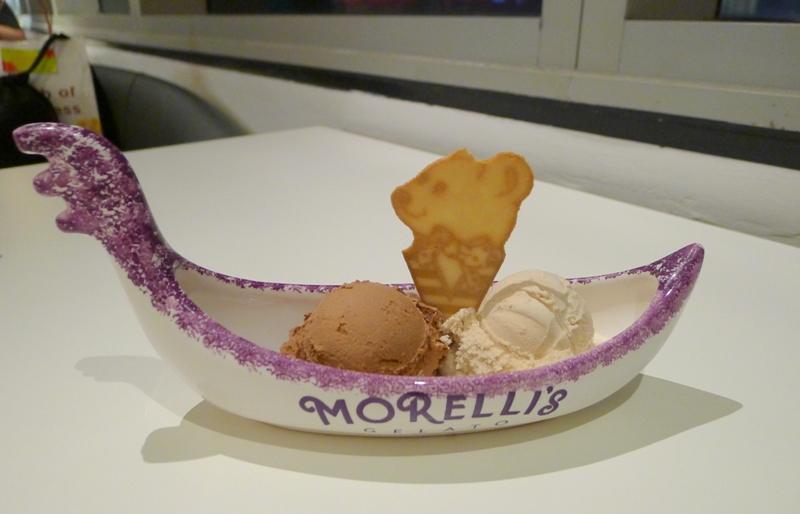 Cowboy Sisig from Zarzuela (Edsa Shangri-La Mall).  This sisig is done the traditional way, but is made up of both pork and beef.  It's like Dencio's sisig but much, much better.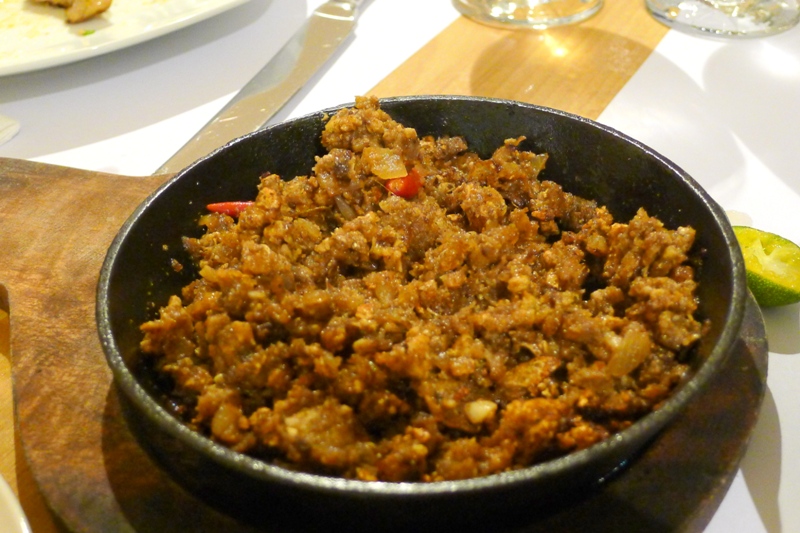 Callos Madrilena (also at Zarzuela).   If there's a dish I'd like to try again here, it's the Callos.  The slightly thick tomato broth makes it an instant ulam na for your white rice.  The only downside?  The hefty price tag (P489.00 per single serving).
Sauté of Beef from TWG Tea Salon.  Don't be fooled by the "dinuguan" look of this succulent beef dish that tasted so sweet and heavenly.  Yes, it has a lovely sweet sauce that will surprise you.  It's described as "braised beef ragout served with Burgundy red wine sauce infused with Singapore Breakfast Tea, shallots and bouquet garni accompanied by steamed potatoes and baby carrots".   It was my cousin, Mae Anne, who actually ordered this when we treated her to a Christmas lunch at TWG, but AJ and I shared in it as well, hehe.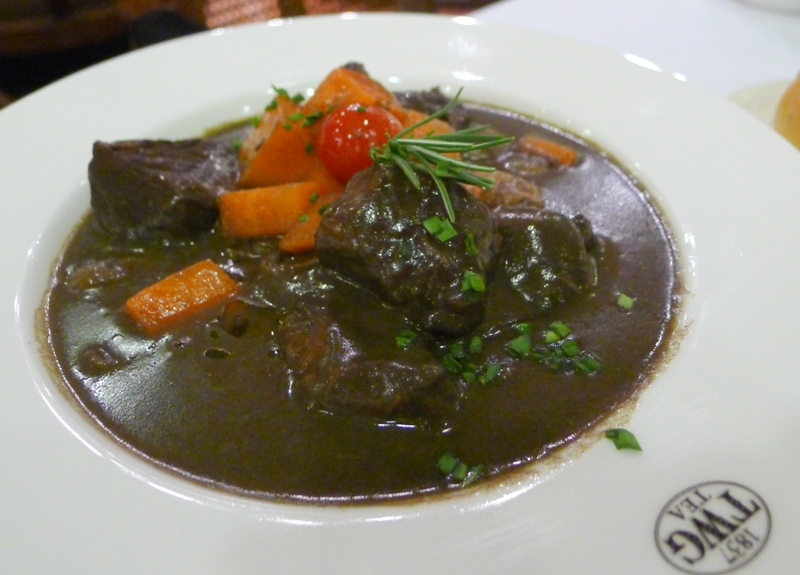 Mini Burgers, also at TWG Tea Salon.  My only complaint on this one is that the burgers are too "mini", and cannot be enjoyed by everyone on the table.  You really have to order 1 set for each head so all can indulge in these 3 distinctive burger flavors:  Wagyu Burger with homemade TWG Tea cocktail sauce, Foie Gras Burger served with fresh apple chutney and Spiced Chicken Burger with sauteed shallot confit.  The Spiced Chicken Burger is my favorite.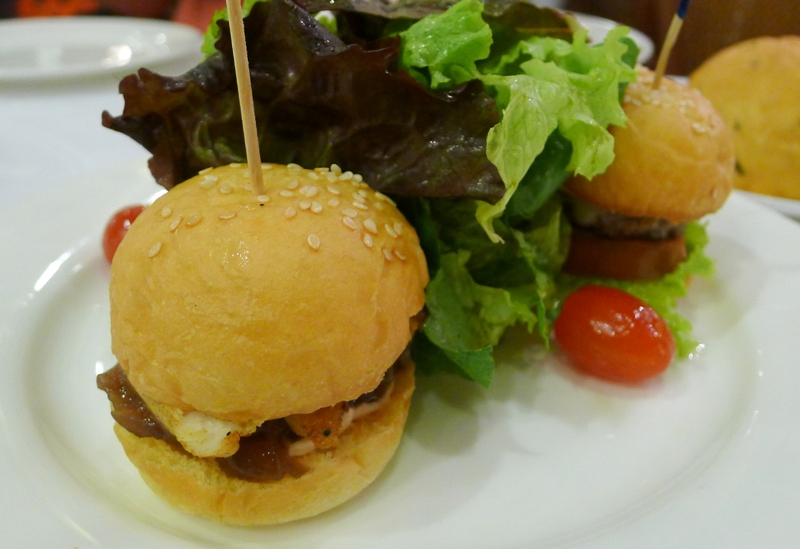 Dark Chocolate Mousse (still at TWG Tea Salon).   Good rich dark chocolate in smooth, melt-in-your mouth mousse cake.  Perfect with TWG's Napoleon Tea.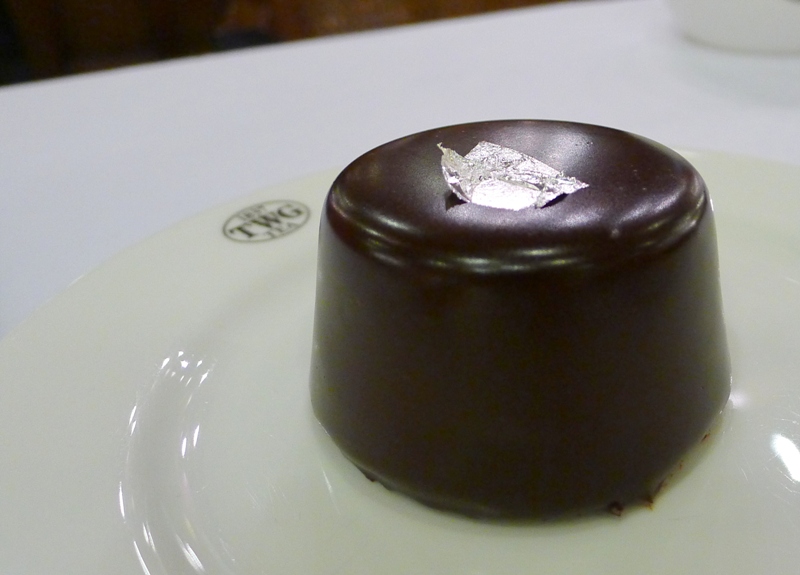 The mousse cake is already very good but for me, nothing beats our own Chocolate Cake with Coffee Cream Filling and Dark Chocolate Ganache, which we baked on Christmas Eve and ate on Christmas Day!  Pang-TWG ang lasa, promise!  I will be posting the recipe here, so stay tuned!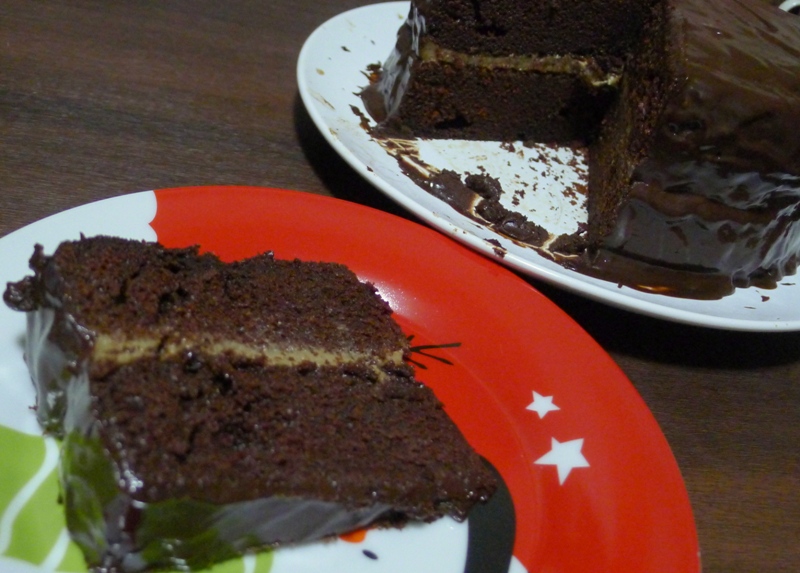 Yellow Cupcakes with Dark Chocolate Ganache.  We also baked cupcakes using the baking supplies we bought at Sweet Escape.  These cupcakes were a hit not only with our kid visitors but also the adults!  We loved its rich vanilla flavor, and methinks it's because we used imported pure vanilla extract.  So sulit na yung price tag nyang P200.00 for such a small bottle, hihi!   You can find the recipe from the Joy of Baking (click here!).  By the way, we didn't want these cupcakes to be too sweet so we reduced the amount of sugar in the recipe into half.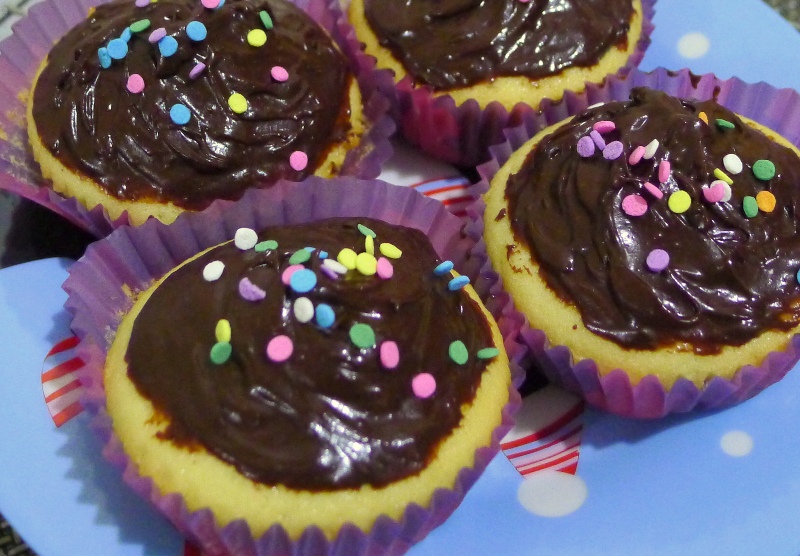 Asti Martini, Prosciutto Crudo and Cheddar Cheese Slices.  For our New Year dinner, AJ and I enjoyed a good wine (it's always Asti Martini for us), prosciutto crudo (uncooked prosciutto) and slices of cheddar cheese.  We bought the wine from S&R and the rest from Rustan's Supermarket.  Not in picture are the sweet grapes which my parents gave us.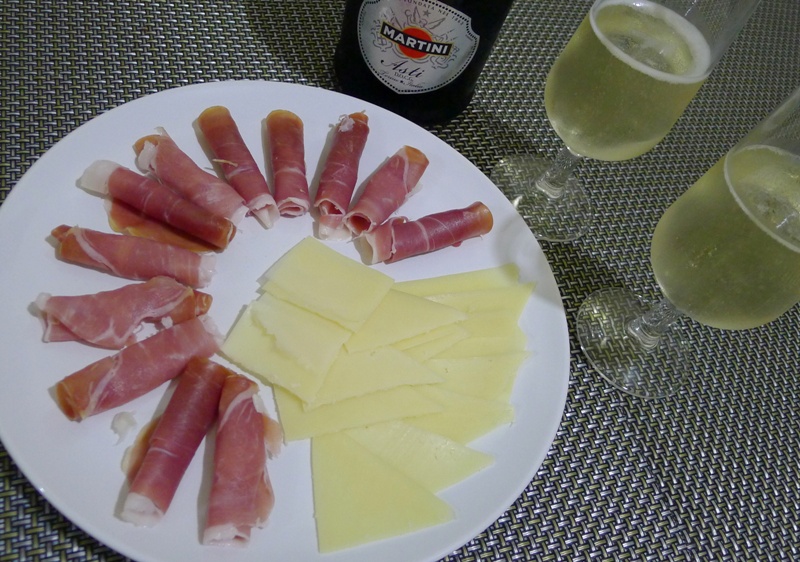 Lastly, there's our Strawberry and Brown Butter Shortcake which turned into a Bibingka Cake (rice cake)!  We followed this recipe from Recipe Girl and we still can't figure out what happened, haha!  Our guess is that the recipe called for too much milk and eggs, so it ended up spongy and flat.  But it's a very sosyal bibingka ha, cos we had strawberry preserves and whipped cream on the side.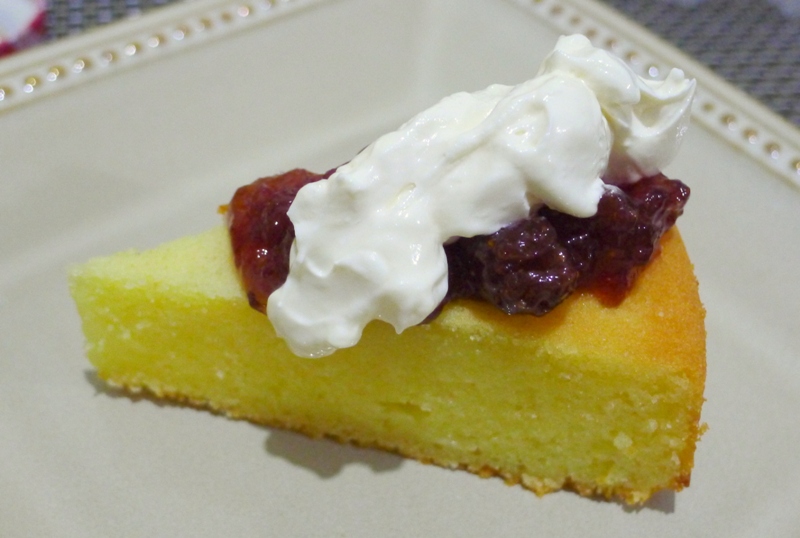 Despite this surprise outcome, ubos ang cake!  Even Liam, my 3-year old nephew from Cebu who spent the New Year with us, gave this his smile of approval!  Yey!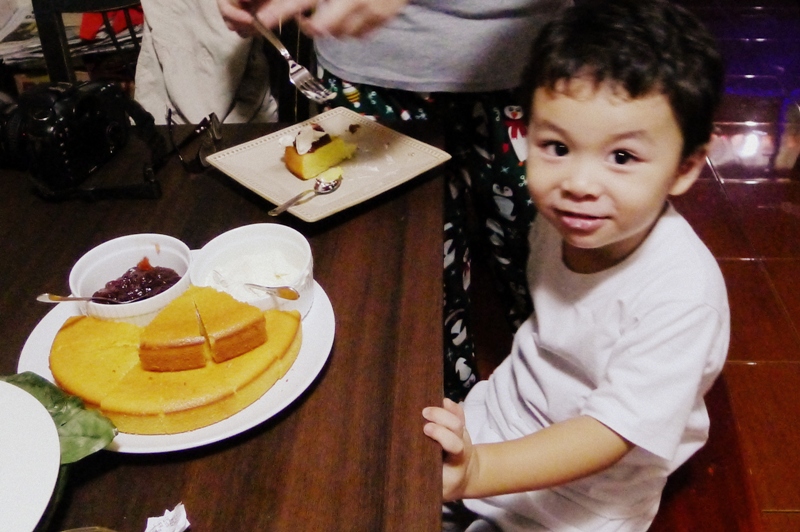 I will definitely remember my 2013 Christmas and New Year celebrations as filled with epicurean delights in the company of everyone I love.  It was a blast, definitely!
I hope you all had a great time and memorable holiday feast as well!