Muslim communities from all over the world celebrated the Feast of Ramadan (Eid'l Fitr) this week with prayers and feasts afterwards (here in the Philippines the celebration is today, Friday, which is a regular holiday).  This celebration marked the end of the month-long observance of fasting and spiritual reflection, known as Ramadan.
The observance of Ramadan always remind me of the Catholic recollections or retreats I had back in high school (I think I had one, too, in college).  That's when the whole class would travel to a retreat place (usually in Tagaytay) and for the next few days embrace silence, solitude and prayer to commune with God.
I still have vivid memories of those retreats: the writing and exchanges of palanca letters, and the surprise visit of our parents on the last day to join us in the celebratory mass.   I wish I've kept those palanca letters!  I don't remember anymore what my classmates wrote about me, hehe!
I hope our office will hold one, too.  I've attended a number of teambuilding activities already (and even organized some, like the one at Club Balai Isabel last year), but a retreat or recollection?  None yet!  I think this is what we seriously need at work now; a break from our earthly affairs to attend to our spiritual needs.
And where's the best place to hold our retreat?  I've found it already at St. Joseph's Sanctuary at Gourmet Farms.
I had the pleasure of touring this beautiful, idyllic place last Sunday with AJ, my family, Chel and Tita Chit (read my related post here).   Mr. Lennard Reyes, VP of F&B at Gourmet Farms, gave our group a "special tour" around the sanctuary, and would you believe that I was already planning of going back there even though we're not halfway done yet!  That's how I loved it already.
Let me show you around the sanctuary with these pictures I took.
This is the Retreat Room.   It looked like a house and it made me feel at home instantly.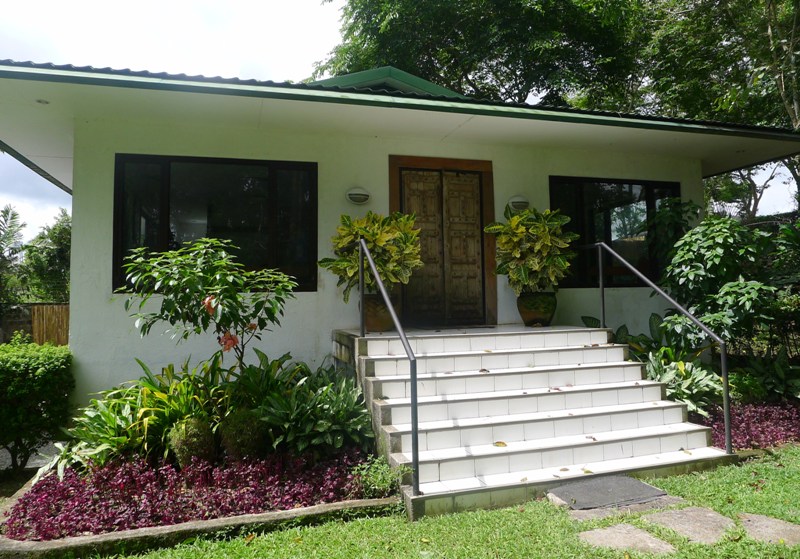 I love the entrance door.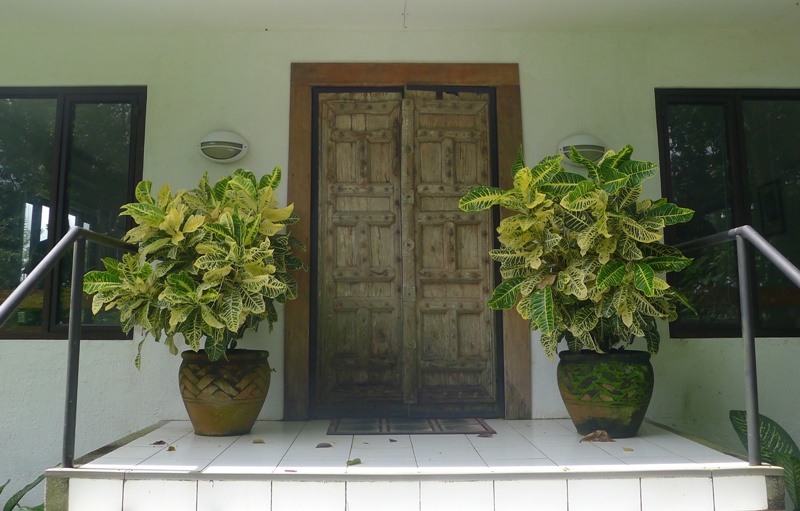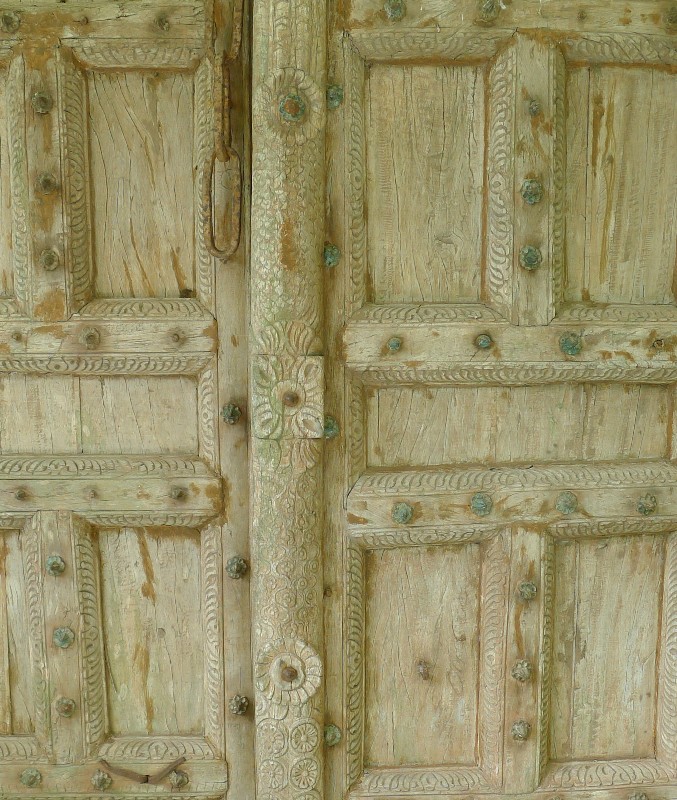 It has the equipment and facilities you need for retreat and teambuilding activities.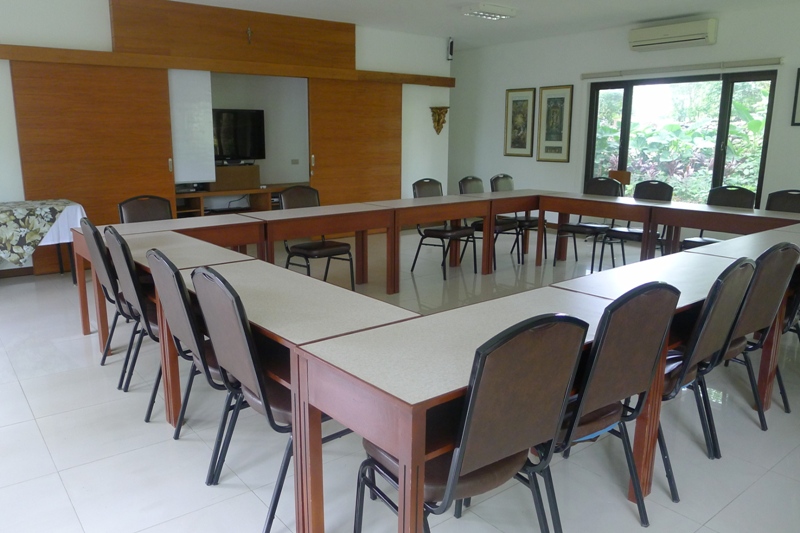 Various portraits of our Lady and baby Jesus are displayed all over the room, and I found this one in vivid colors especially beautiful.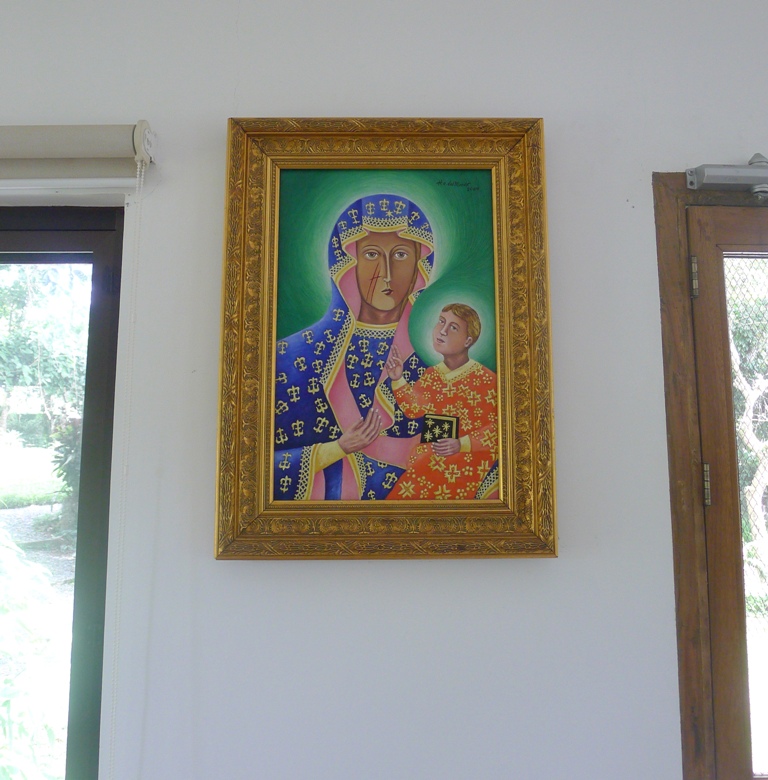 Next we proceeded to the accommodation quarters that are so lovely in their apartment-type structure.  The pocket gardens outside are so pretty!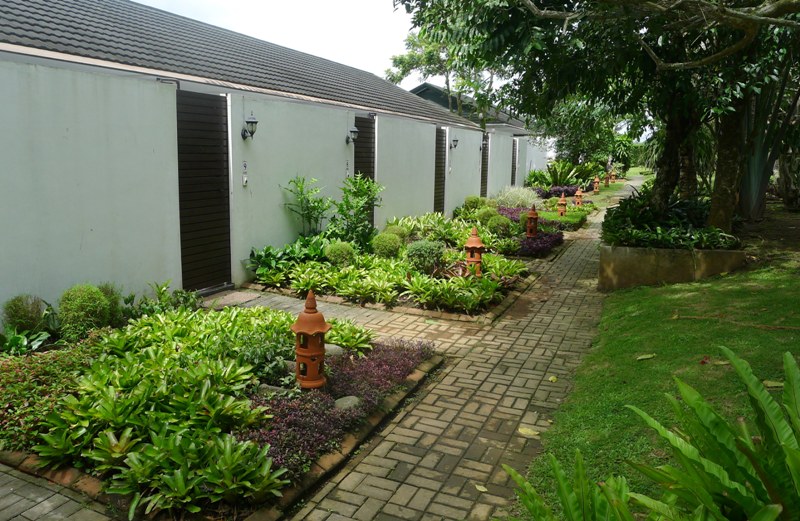 Each quarter has 2 beds, is very spacious and modern.  The all-white walls and use of white bed sheets evoked a sense of purity in both body and mind; while the rest of the furniture in earth color created a comfortable and warm feeling.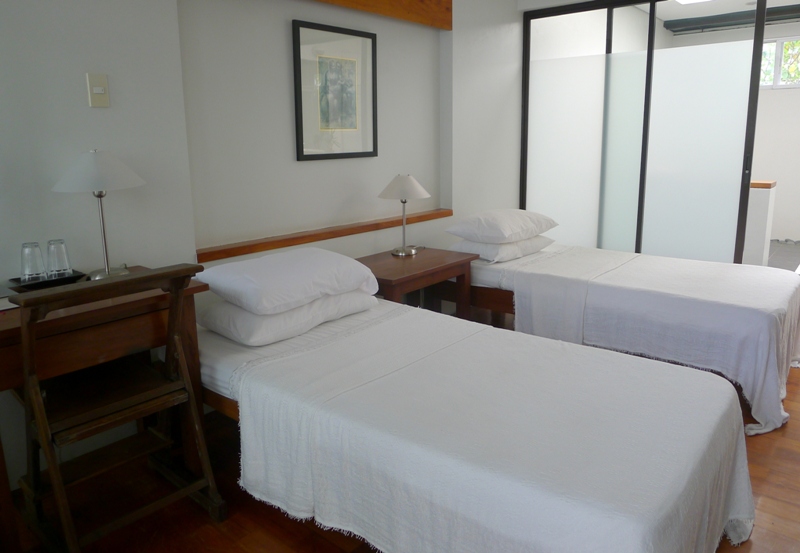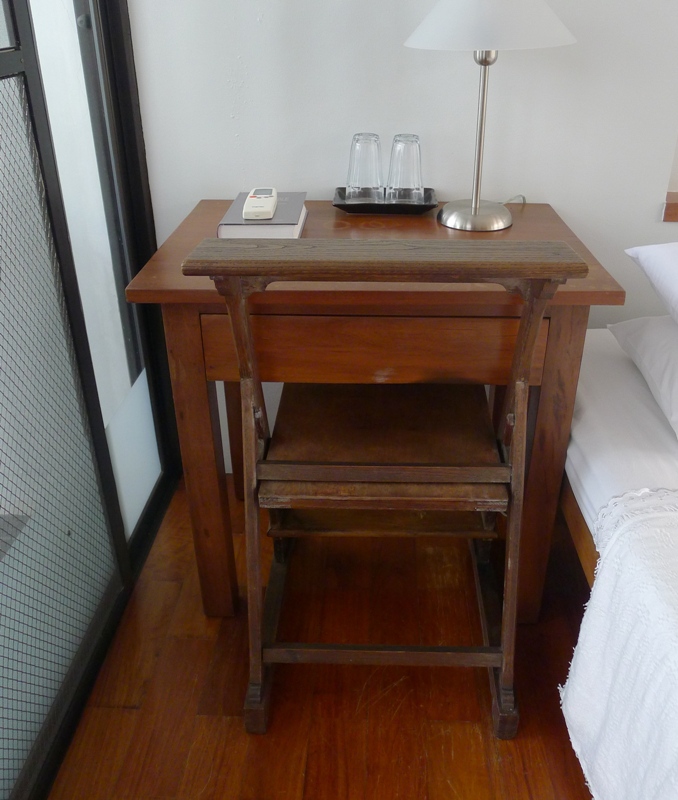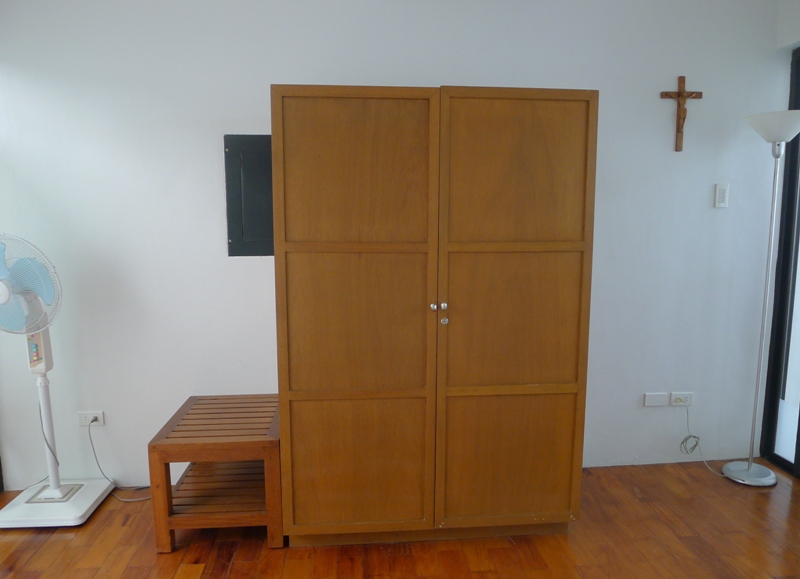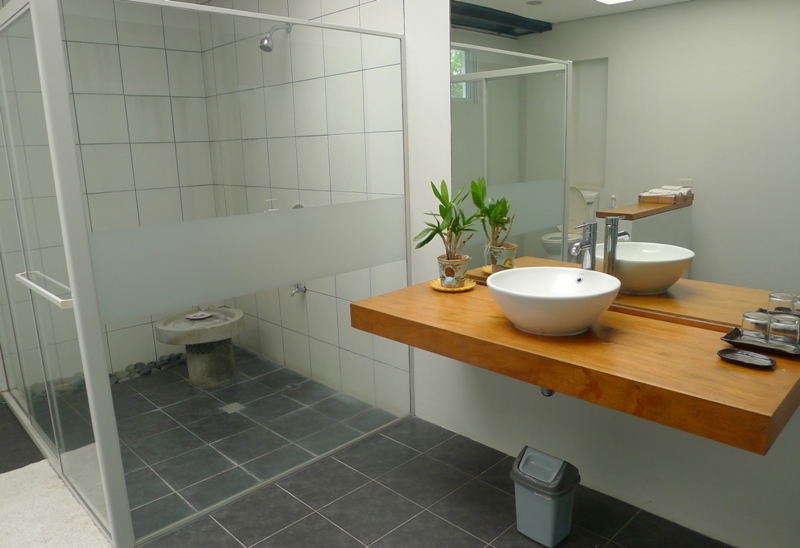 The sanctuary is surrounded by lush and well-manicured gardens.  Oh, how I'd love to spend afternoons here sitting under a tree or just walking around enjoying the silence and the fresh air.  Ah, simple things do make life happier!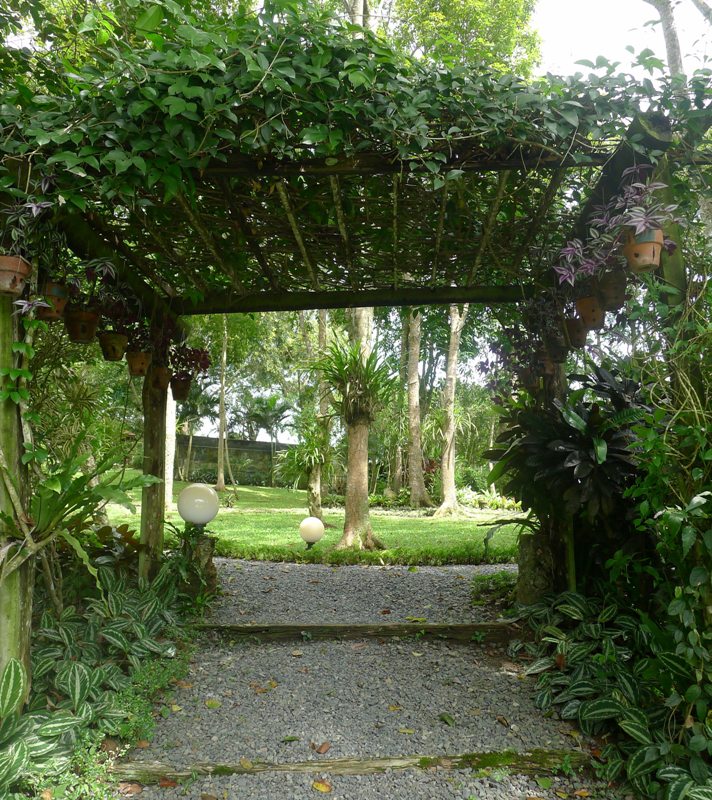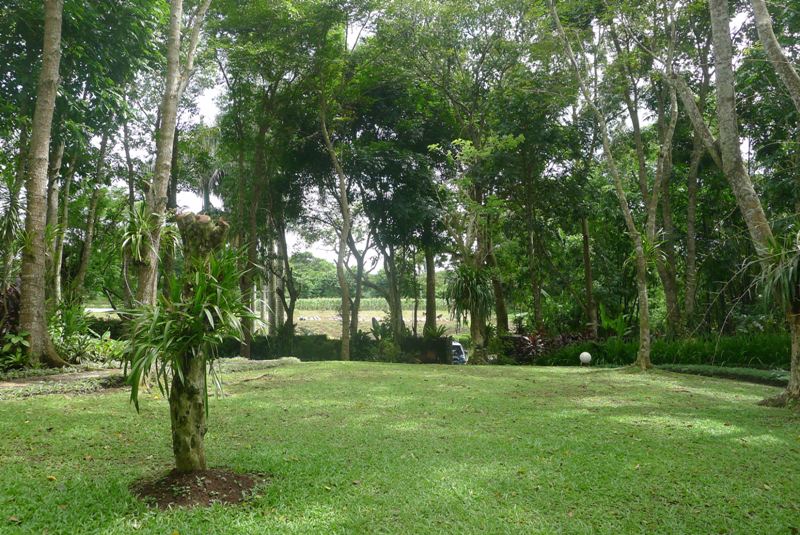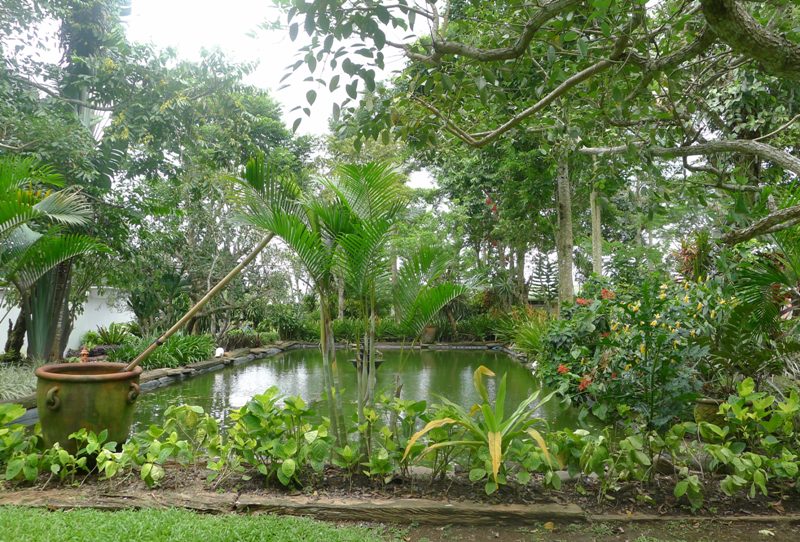 My favorite picture from this trip is the one below with the ducks   =)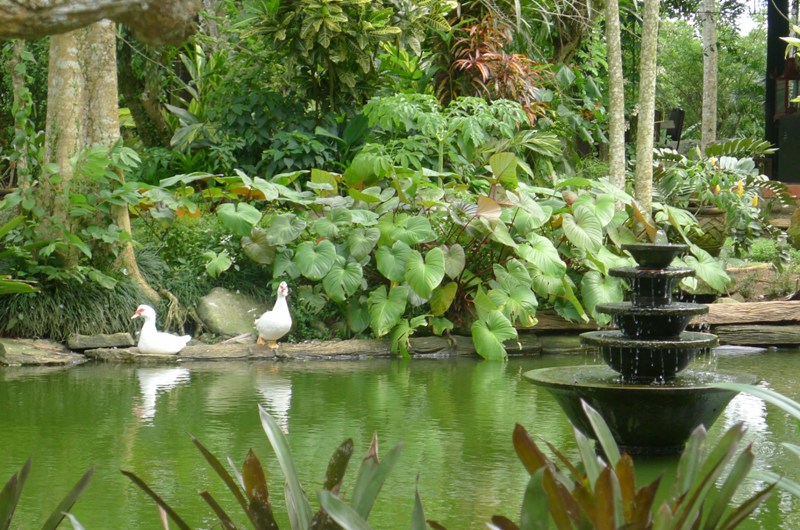 Here is the little chapel inside the compound.  Notice that it's octagon-shaped, like The Pergola, the venue of our wedding reception =)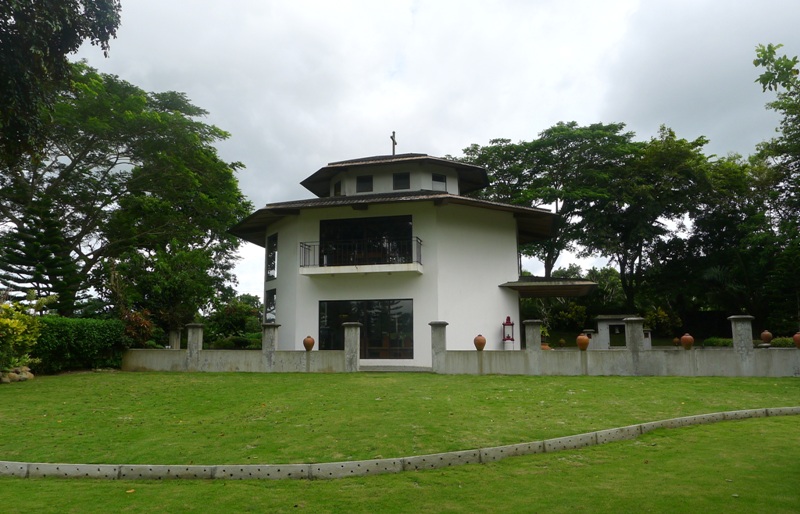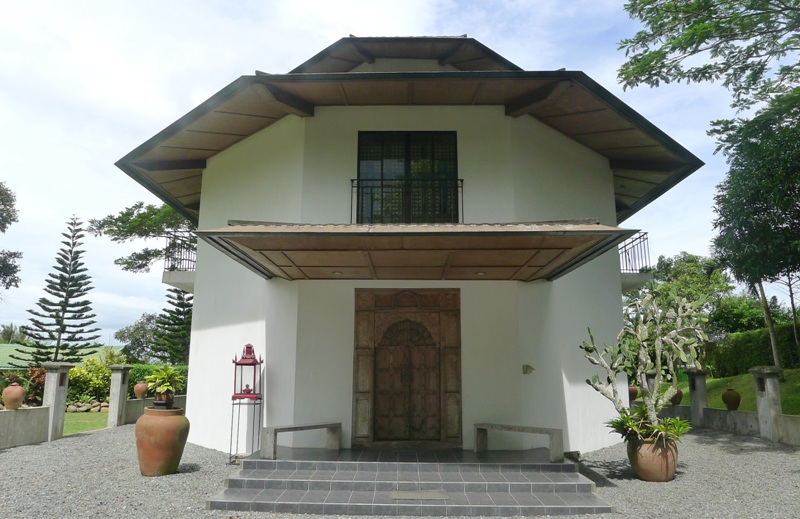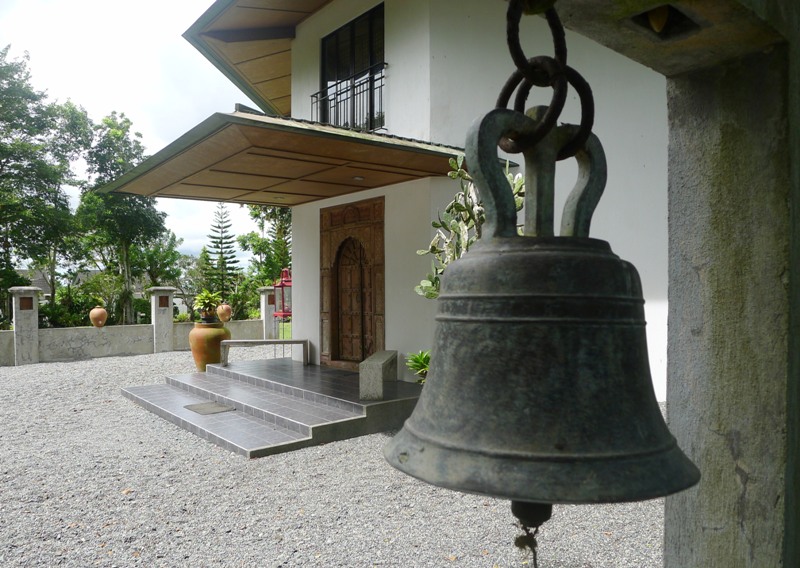 My second time to fall in love with an entrance door inside St. Joseph's Sanctuary, hehe!  The use of wood was dominant in all its structures because St. Joseph, after all, was an artisan in wood  =)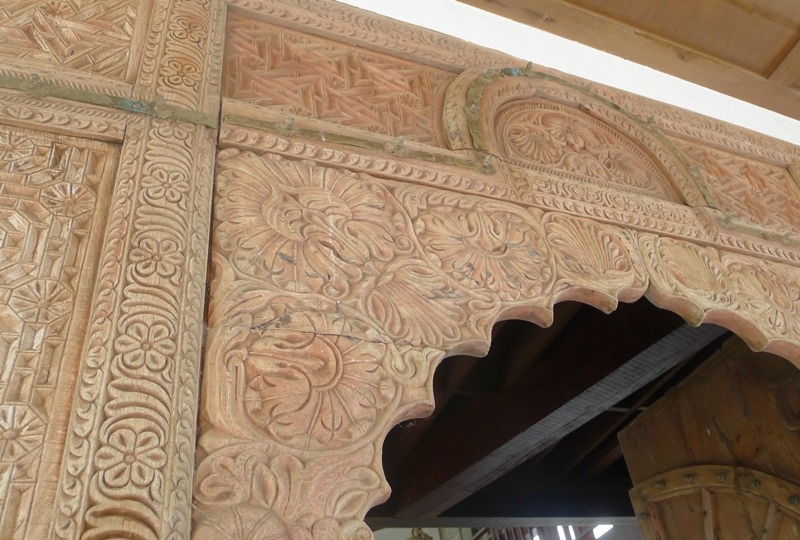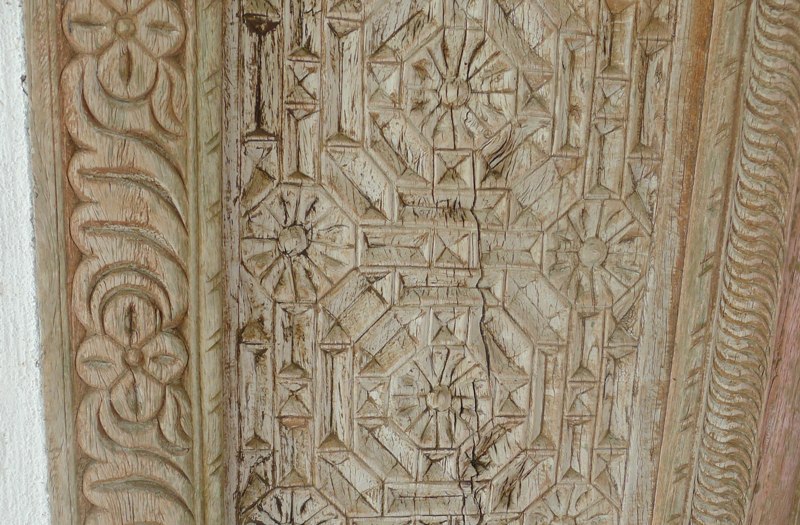 The chapel inside.  A perfect spiritual sanctuary.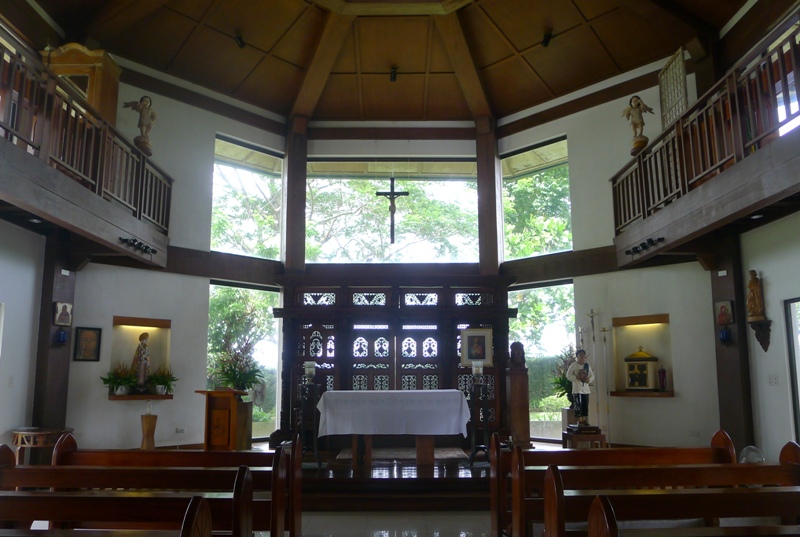 Our tour of St. Joseph's Sanctuary ended here.  It was immediately followed by a farm tour which, on a weekday, would have been more enjoyable with activities like lettuce harvesting, herb potting and coffee bean sorting.  But because it was a Sunday, a rest day for the farmers, there were no harvesting activities to be seen.  Nonetheless, the tour still was very fun and educational.   More on this on my next post.
I'm really surprised at how little I know about Gourmet Farms.  I knew it primarily as a brand for delicious salad dressings and packed, ready-to-serve salad veggies.  It turned out it was much more than that.  Gourmet Farms is the home of  The Dining Room, a special events venue + restaurant with an impressive menu that's also very affordable.  It's also the home of St. Joseph's Sanctuary which, with its beautiful chapel, landscaped gardens and proximity to The Dining Room, can easily be the next in-demand wedding destination as well.
For inquiries and reservations on the farm tours and facilities of Gourmet Farms, you may get in touch with their Silang, Cavite Office at telephone numbers (046) 414.1049 Telefax: (046) 414.0138 or email [email protected].  They also hold office at Taguig with telephone numbers (02) 757.3001 local 404/405 and (02) 843.8335 / (02) 757.5025 (telefax).