Three (3) Sundays ago, AJ and I went to Silang, Cavite with my good friend and kumare, Chel and her mom, Tita Chit.   We were there on a "secret mission" (will tell you when it's a done deal hehe!) and Tita Chit and Chel invited us to have lunch at The Dining Room at Gourmet Farms.
It was my first time to be there, and I was totally "enchanted" by the place.   I love the "all-white" interior and big windows that let natural light in.  Very peaceful and serene.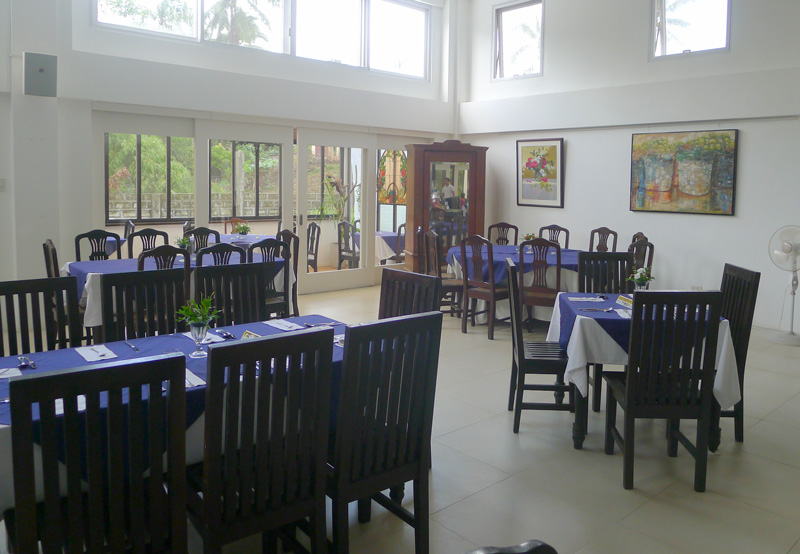 The Dining Room is a special events venue at Gourmet Farms in Silang, Cavite. It is a white, pillar-free room in a free-standing building surrounded by the landscaped gardens of the Farm, and accommodates up to 150 guests seated.  Perfect for big occasions, like weddings and birthdays, or entertainment like cabaret shows or mini-concerts or product launches and art exhibits.  It is specially designed to be a perfect setting for social and commercial events alike (lifted from their website).
Had I known about this place way back in 2010, I would have booked it right away for our 2011 wedding!   The place is perfect for intimate events.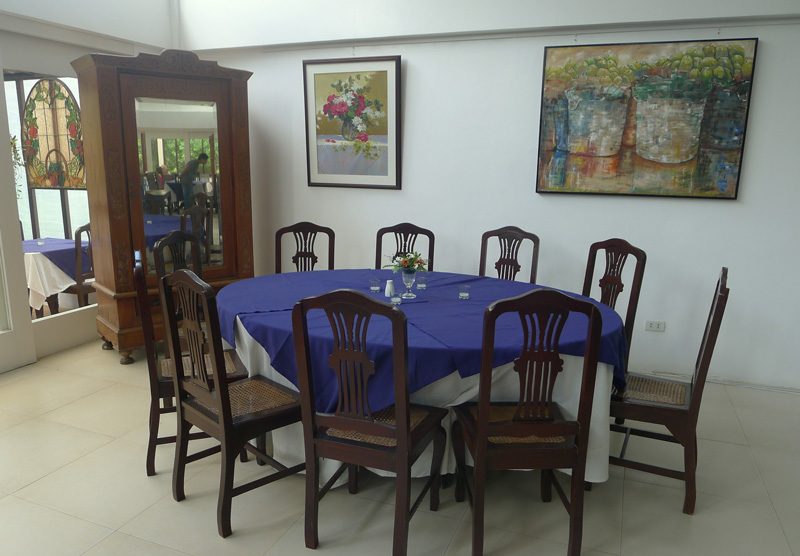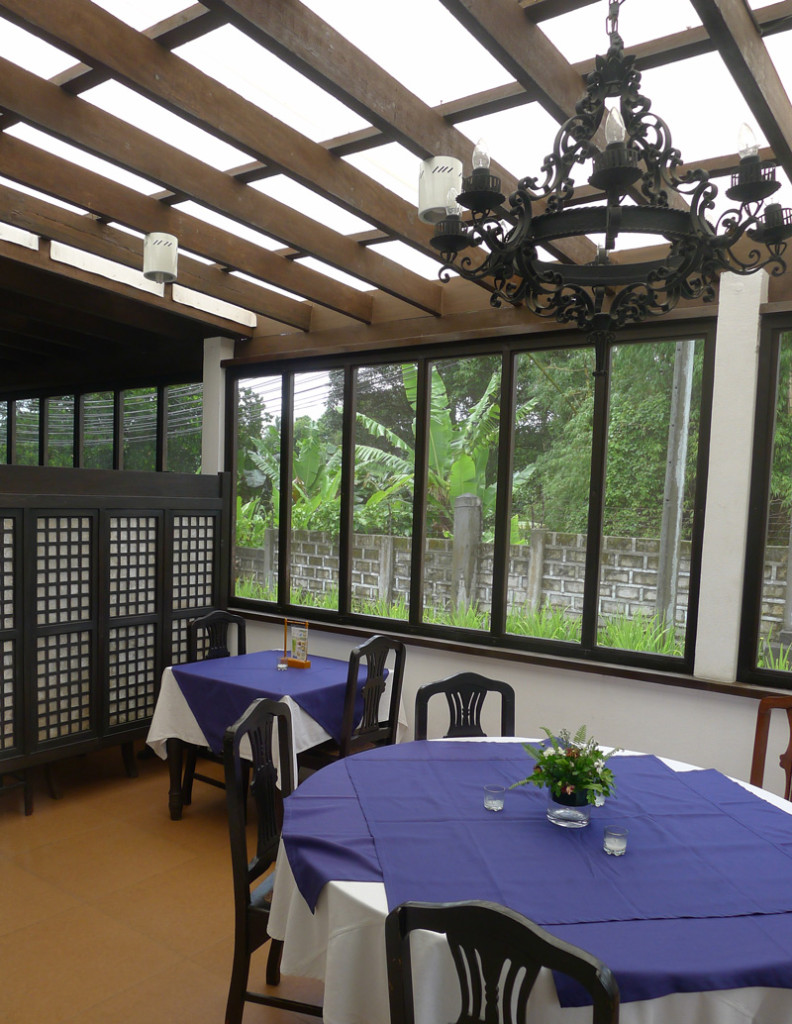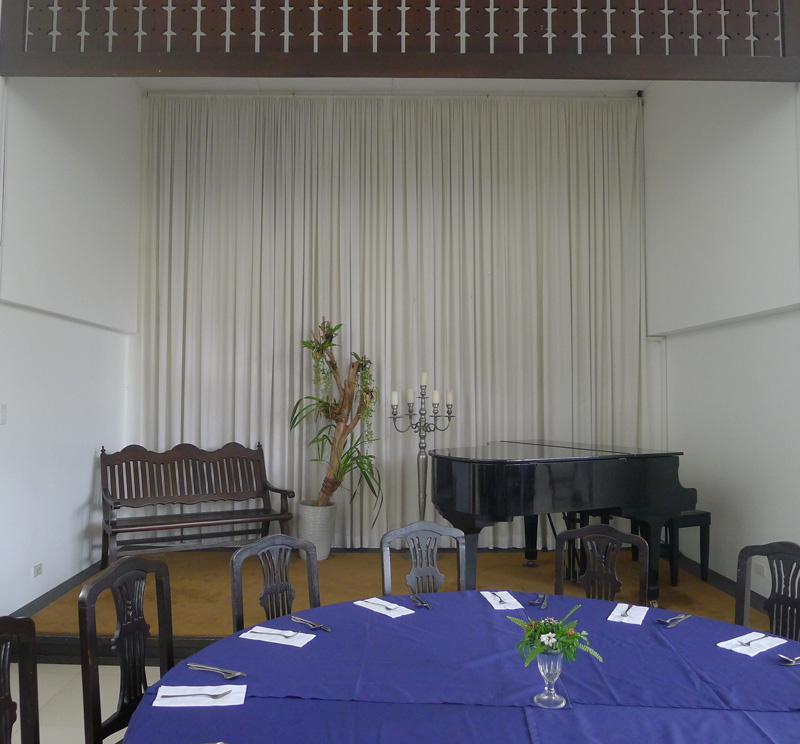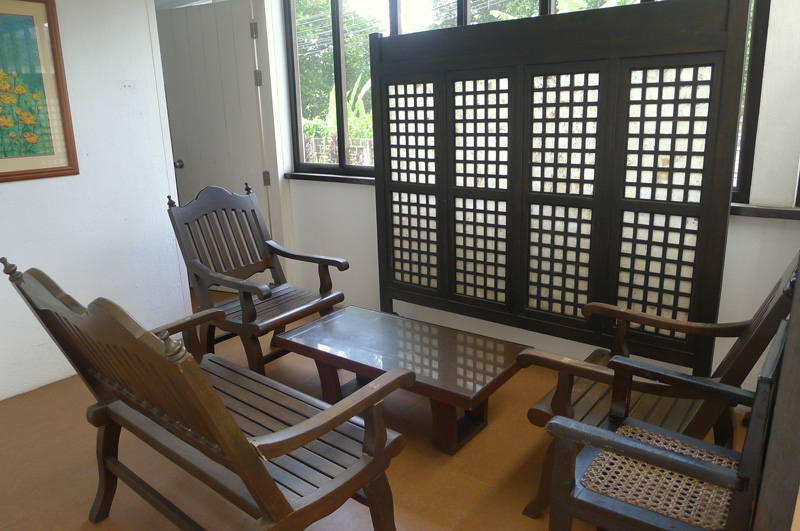 And this being part of Gourmet Farms, the most established supplier of organic produce in the Philippines,  expect the food in their menu to be just as fresh and healthy as their farm produce.   Of course, nobody should miss their salad bar!
I've never been to a salad bar that's as good and diverse as this one.  Add to that the use of  Gourmet Farms' all-natural home made dressings and you're in salad heaven.   The salad bar even has "Asitaba" leaves, which is said to cure a lot of health disorders, including cancer.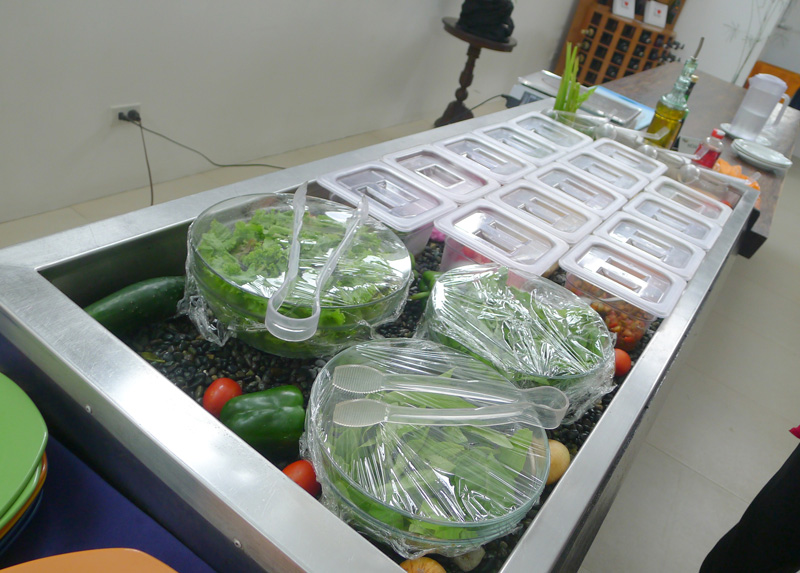 Here's my salad   =)   Sarap sanang ganito ang kainin everyday but you all know how outrageously high the cost of fresh veggies are here in Manila.  Haayz.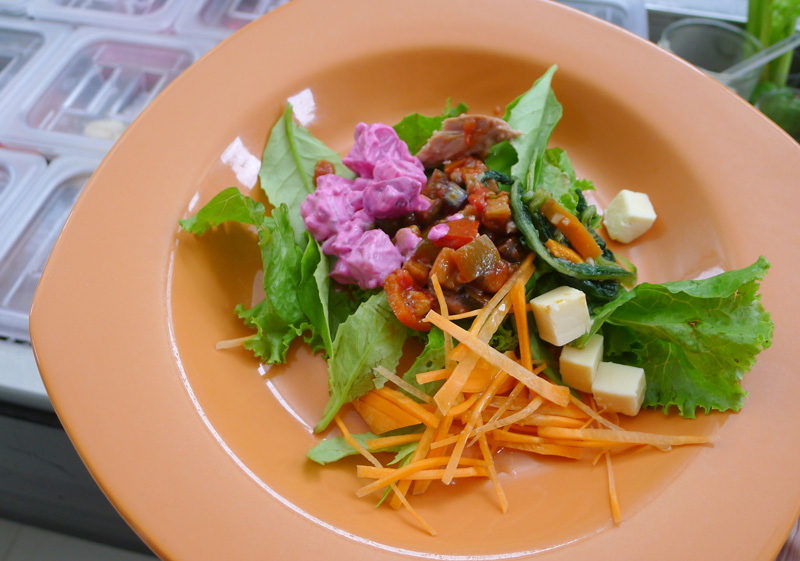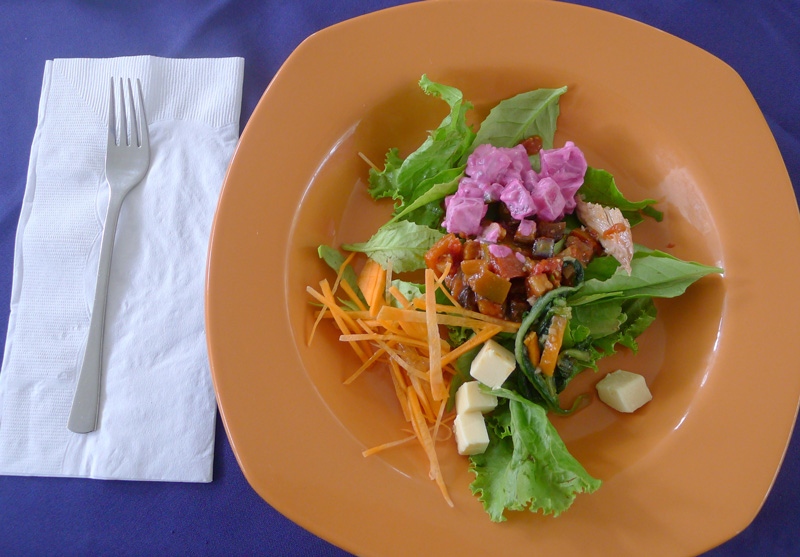 A must-try appetizer:  Veggie chips.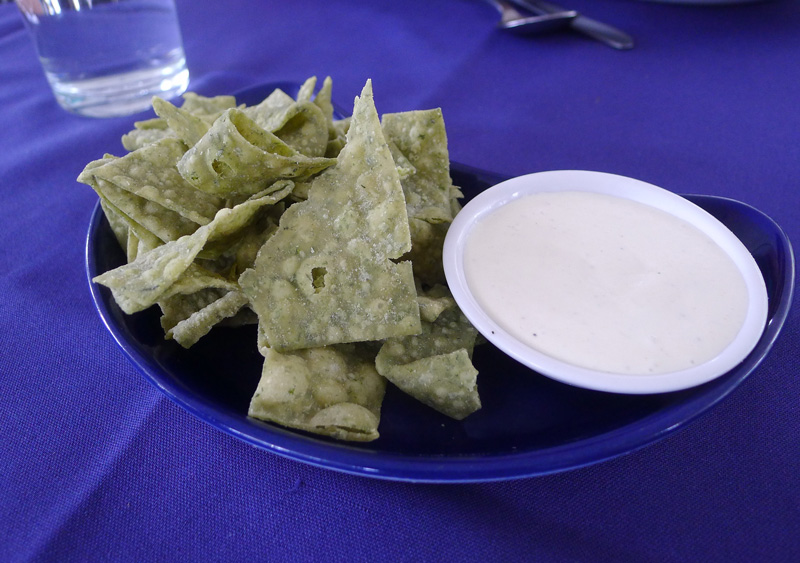 Their pumpkin soup is thick and creamy, the way pumpkin soups should be (comment from the pumpkin soup "authority":  AJ hehe!).   The green juice, on the other hand, is Basil Lemonade, another must-try at The Dining Room.    I wish they would serve it in bigger glasses though, because it's so bitin!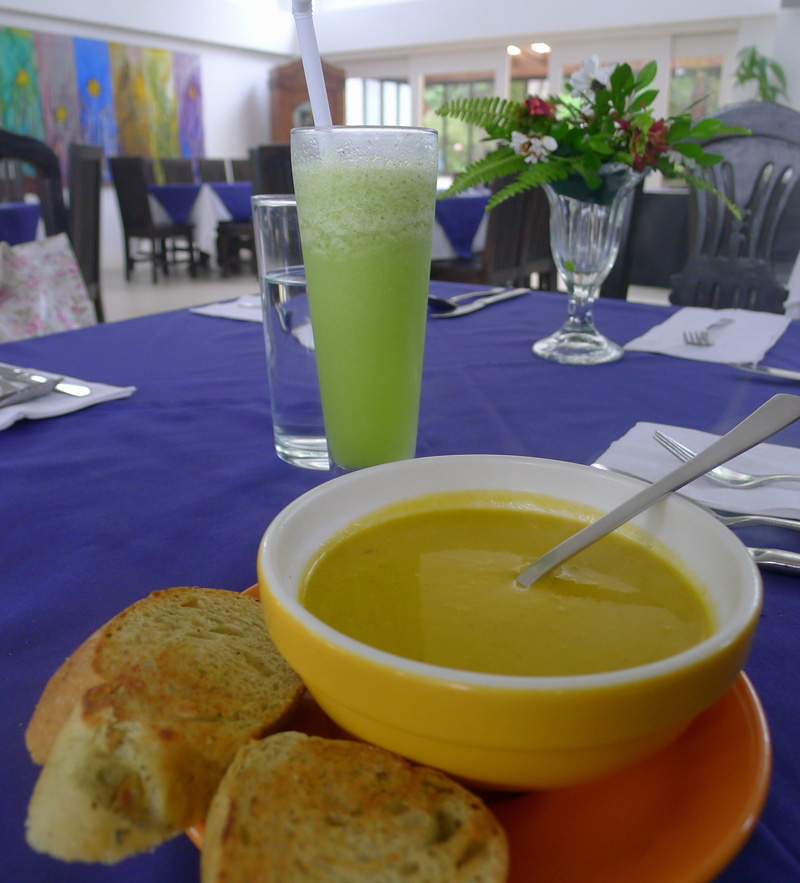 I ordered Vongole which I'll gladly have again when we go back here (and this time, no sharing na talaga hehe!).   This one has a generous serving of clams, which made me really happy because I love clams!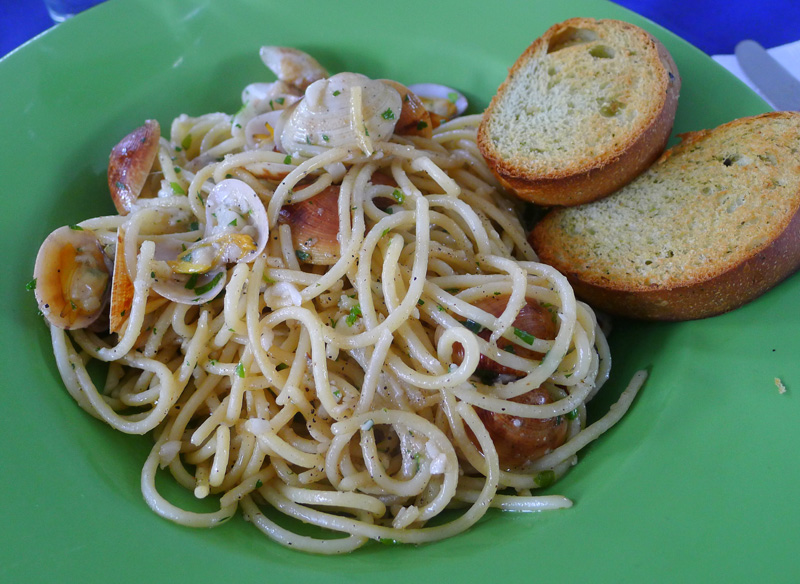 AJ had Chicken Kebab which is also good, but it does not stand out from the other Chicken Kebab we have tried.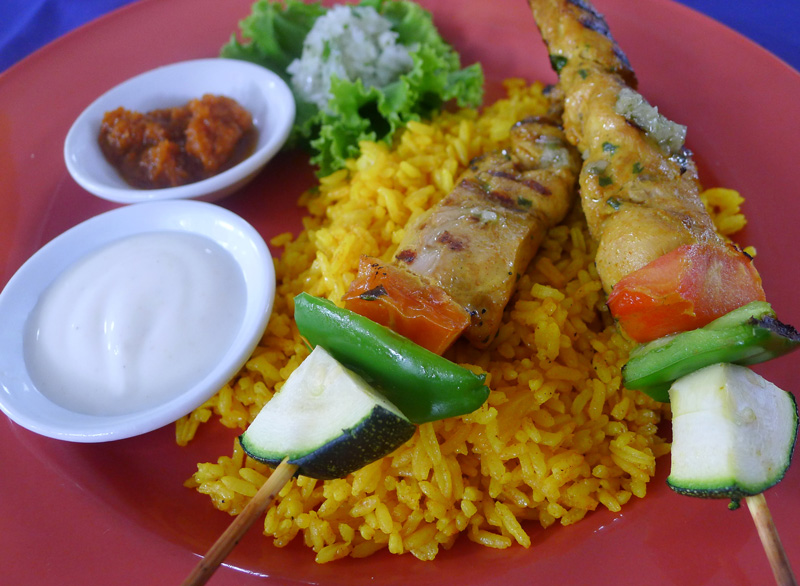 I was too shy to take pictures of Chel and Tita Chit's order (Roast Pork and Mousakka) but they're both outstanding, in fact, I ended up eating a good portion of their orders!.
We capped our very yummy, healthy and surprisingly long lunch with Gourmet's Coffee, another one of Cavite's best produce and Gourmet Farms' best seller.
Dining at Gourmet Farms will indeed make you forget about time and life in the city.  Here it's all about being surrounded by nature, organic vegetables and good food.   Just exactly the kind of life I want to live in 20 years' time.  Thus, this special trip to Silang, Cavite – where the key to my dream was finally found.
A BIG thank you to my kumare, Chel and to Tita Chit for all these  =)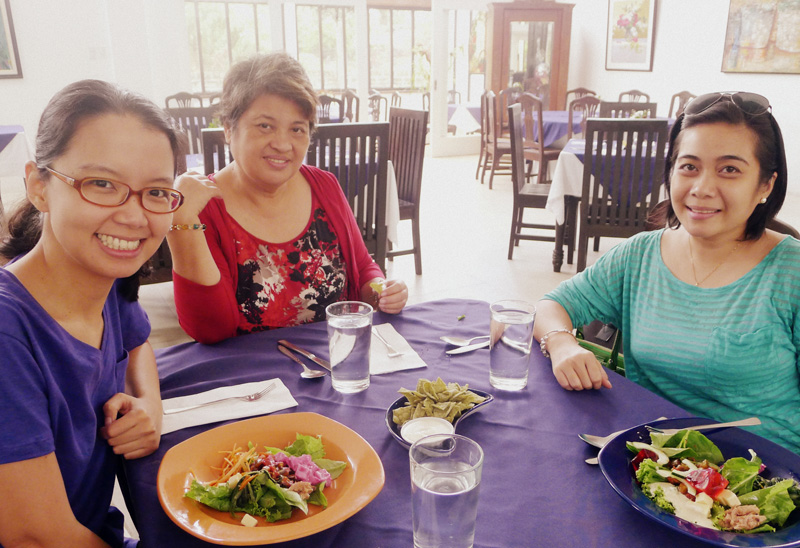 If you are on a look-out for a venue for your wedding, anniversary, birthday or simply to enjoy good food with your family and friends, I highly recommend The Dining Room at Gourmet Farms.  Good food, good place, good ambiance, and good vibes!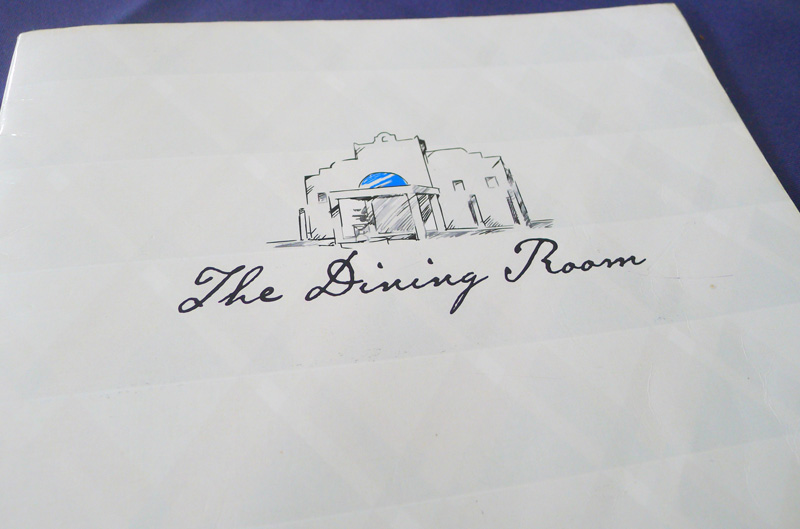 The Dining Room at Gourmet Farms   |  Km. 52, Aguinaldo Highway, Buho, Silang Cavite, Philippines  |  (046) 865.1064  |  [email protected]  |  thediningroom.com.ph