I have not been writing lately about food I've created in our kitchen, but that doesn't mean I have stopped cooking altogether.  It's just that I've limited my cooking to those I know by heart already (most of them have been featured in the blog) so I wouldn't have to write down the ingredients or cooking steps again.
One recipe that never disappoints regardless of the many tweaking I do is that of our good ol' Adobo.  I have done it Batangas-style, baked and even roulade-style with balsamic vinegar, and the taste is always a winner!
So when Nestle Philippines invited me and AJ to a cooking event last Saturday (July 9) which they dubbed as #CreateWithCream for it will highlight the versatility of Nestle All-Purpose Cream as a recipe ingredient, I had no inkling that it will involve my favourite Adobo; or rather, challenge the Adobo recipes that I already know how to make.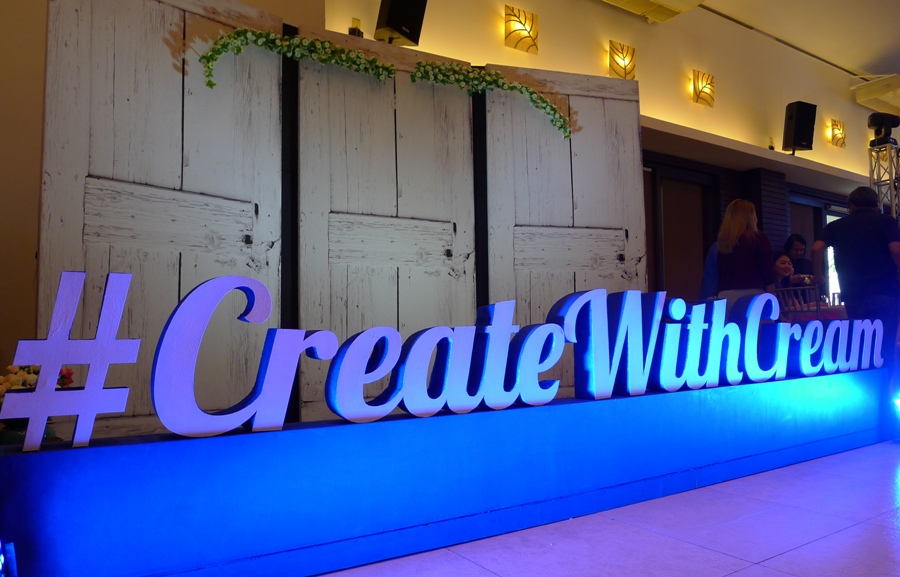 The event was held at Blue Leaf Events Place's Jade Pavilion, which was prettified with Nestle's signature royal blue color as the color theme.  Glad I was wearing blue that day; you could say that I blended well!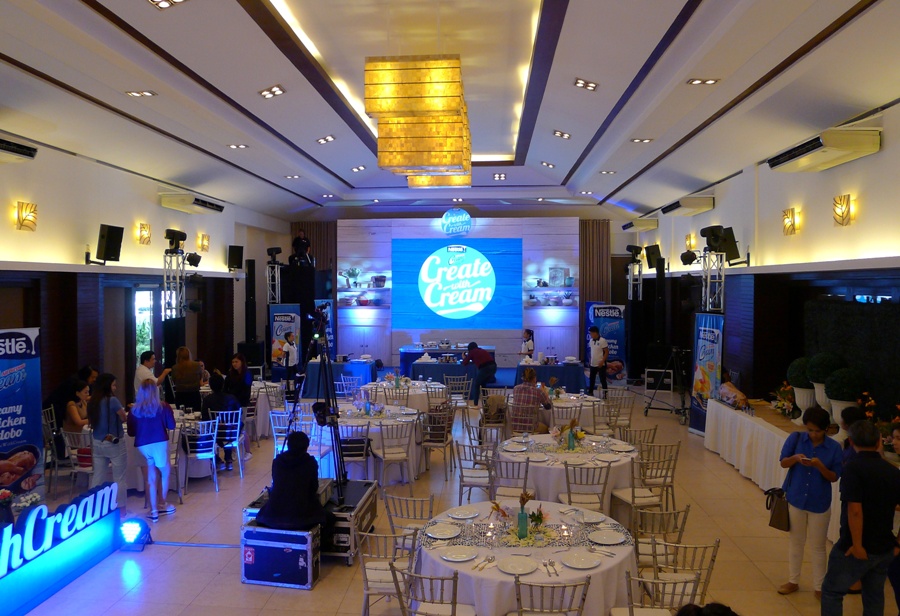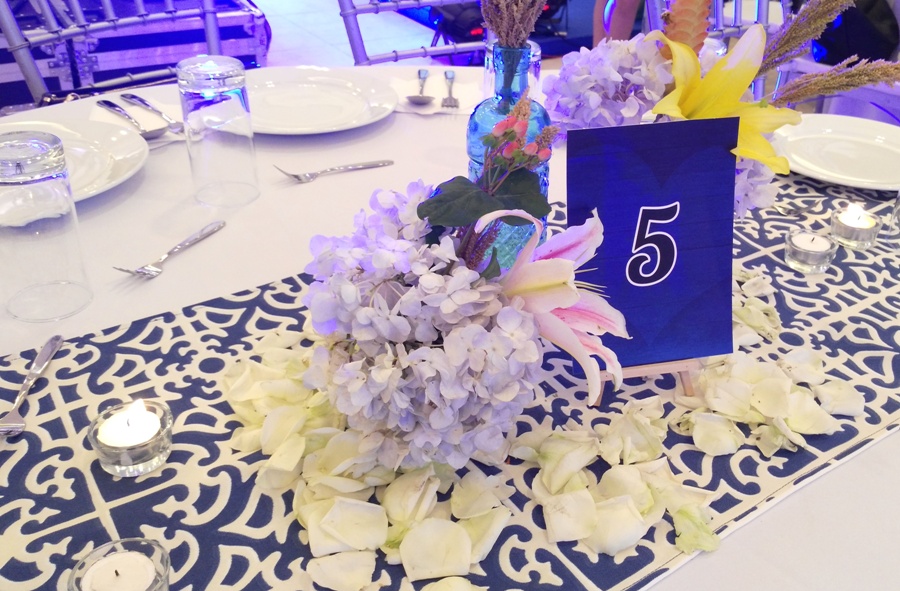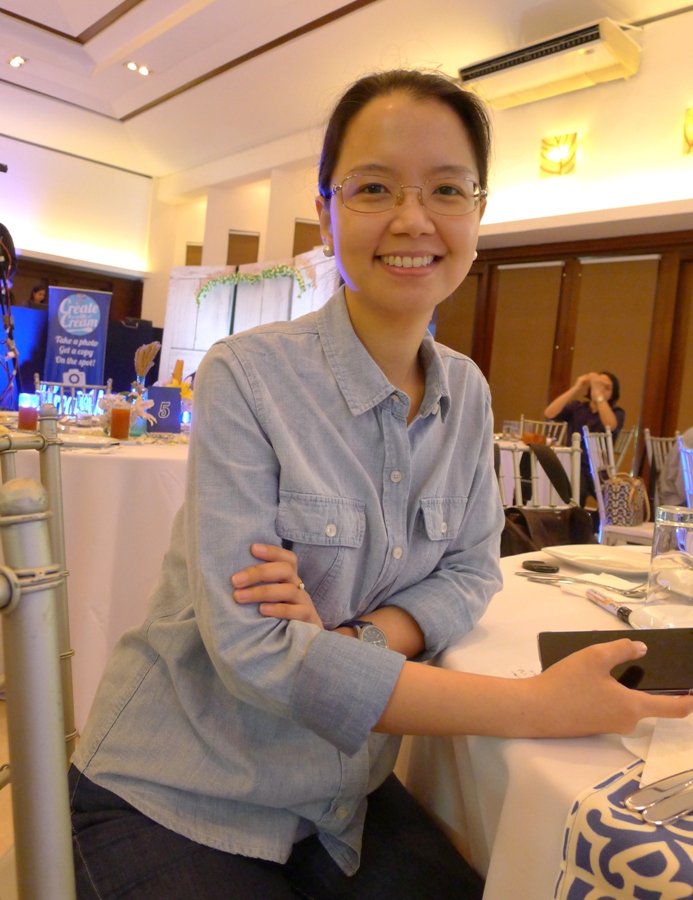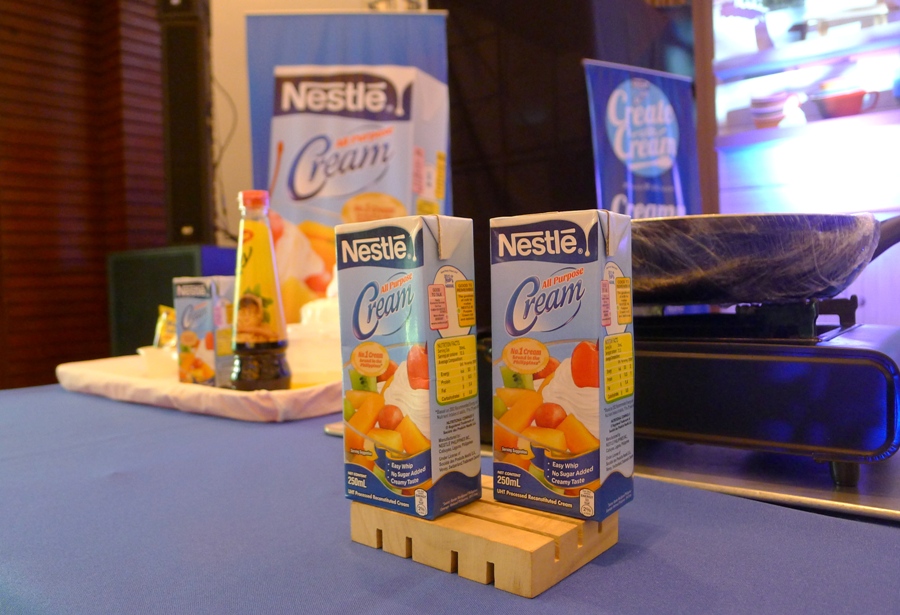 As we were among the early birds, we were also the first to try the sumptuous pica-pica / finger foods prepared by Nestle Philippines for their food blogger guests that day: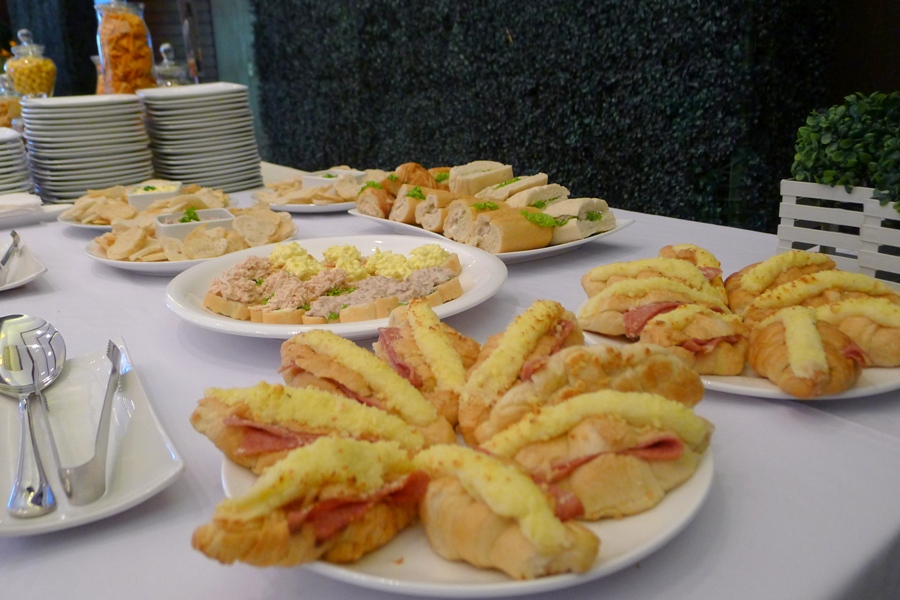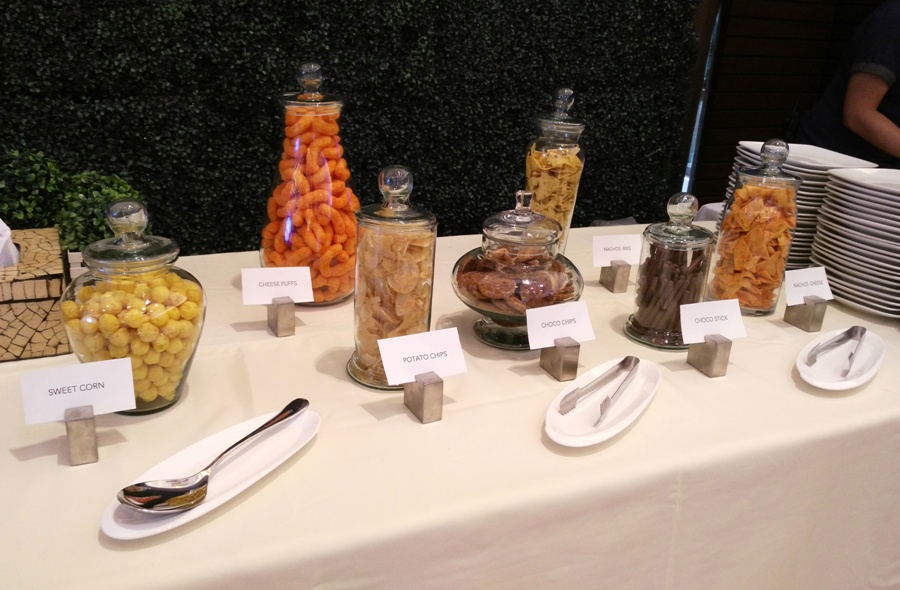 The program was opened by the pretty and bubbly Ms. Samantha Purvor, and as she could already sense the excitement among us bloggers who are all curious at what we will be creating with Nestle All-Purpose Cream, she introduced the recipe that we will learn that day: the Creamy Chicken Adobo.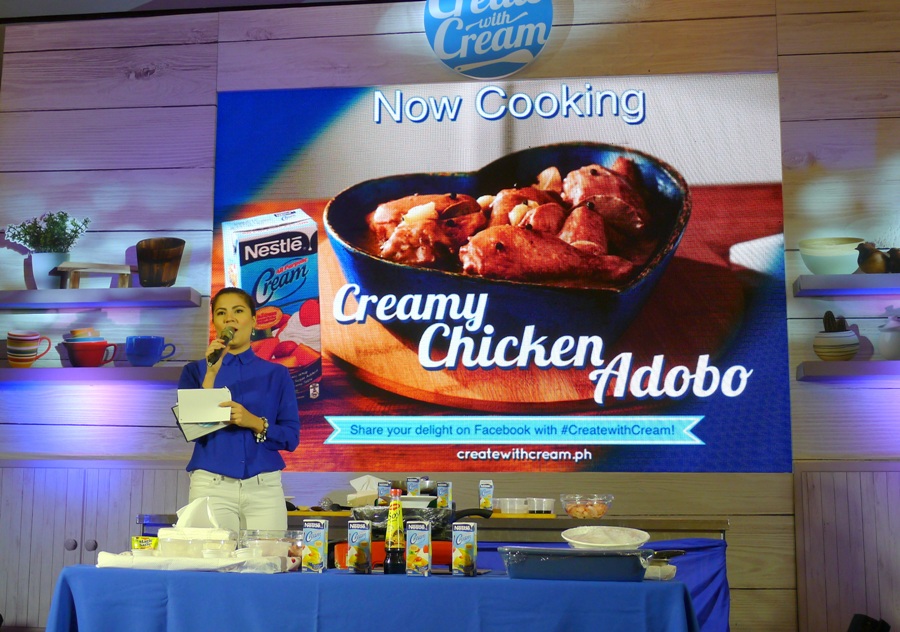 The cooking demonstration was done by no less than celebrity Chef Rob Pengson, co-founder and CEO of Global Academy where he pioneered the Epicurean Lab.  With Chef Rob at the helm, I know that we are in for a very special cooking experience using Nestle All-Purpose Cream.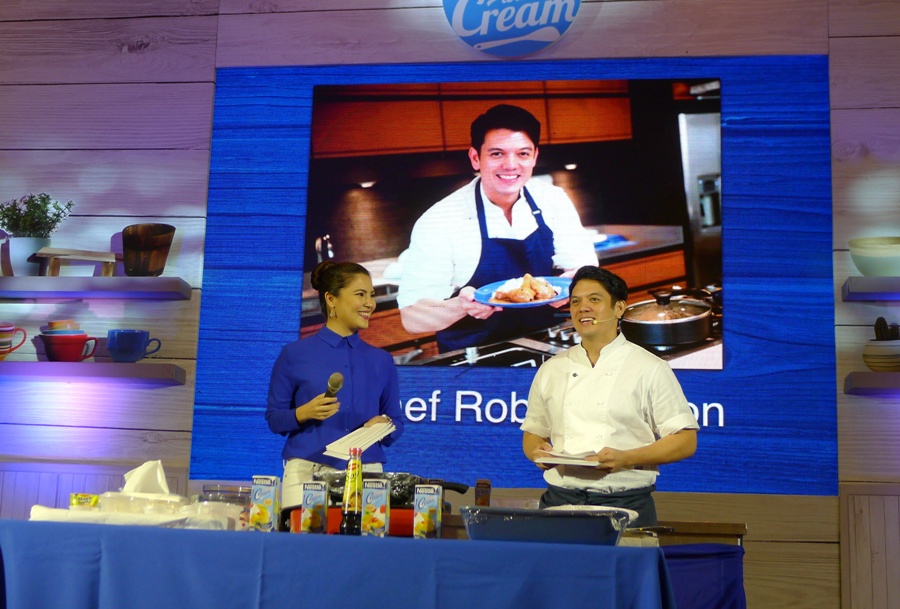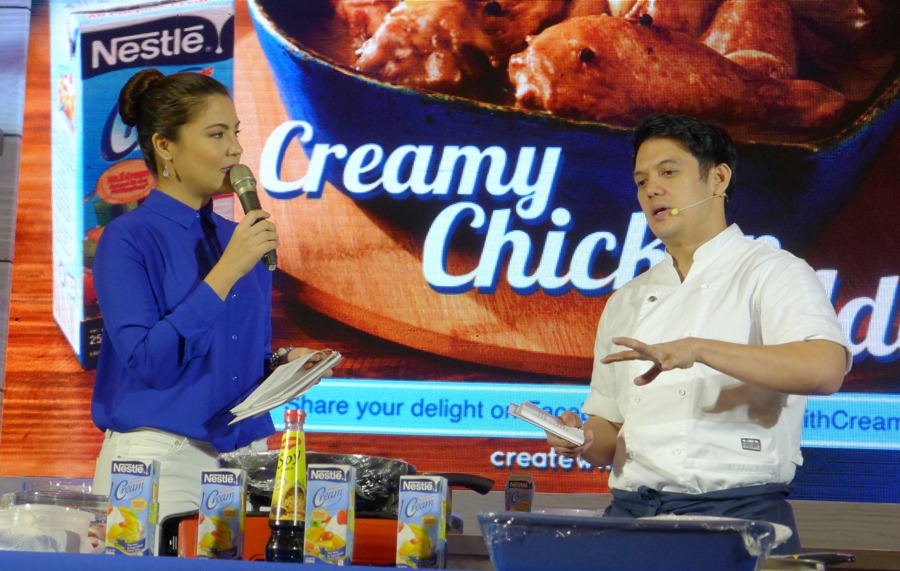 But first, why choose Adobo for the #CreateWithCream challenge?  The reason is pretty straightforward.  Adobo has been a big part of our culinary experiences, and it is an ulam that everyone delights in partaking whether at family dinners, gatherings, outings and it is also quite popular as baon in school or at the office.  Everyone loves Adobo so Nestle Philippines, together with Chef Rob, chose to recreate this classic dish using Nestle All-Purpose Cream.  Thus, the Creamy Chicken Adobo is born.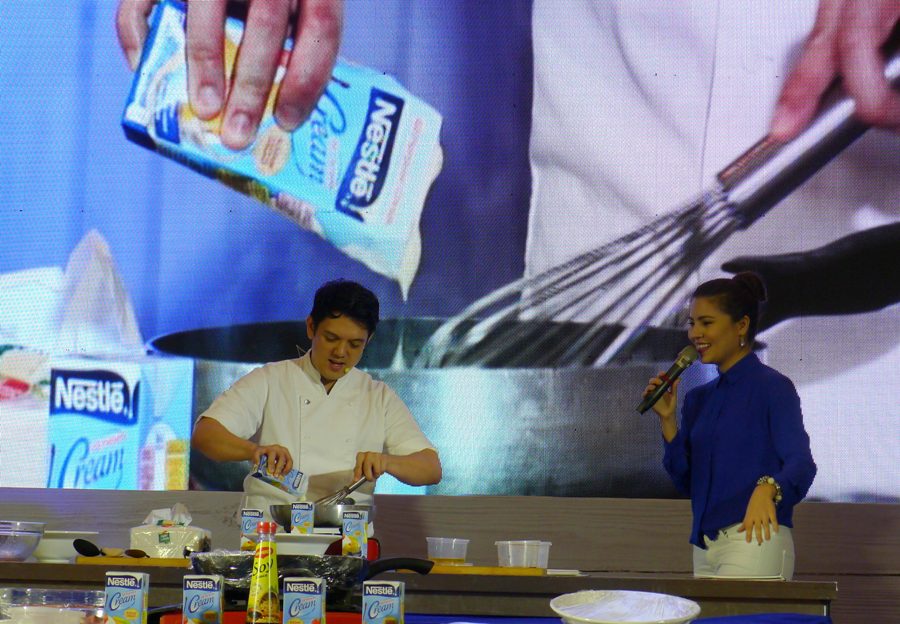 I learned some new cooking techniques from Chef Rob, like: (1) why it is better to boil the vinegar first (it takes out the metallic taste in the vinegar); (2) also, pan-frying the chicken after simmering is something new to me; and (3) that we should keep the fond (referring to the browned food bits stuck at the bottom of a pan after sautéing) because it is a source of flavor and would make the adobo sauce more flavorful.
After the cooking demo, it was time for the food blogger guests to try cooking it themselves.  Three (3) pairs of food bloggers accepted the cooking challenge from Chef Rob and re-created the Creamy Chicken Adobo using Nestle All-Purpose Cream, Maggi Soy Sauce and Maggi Magic Sarap: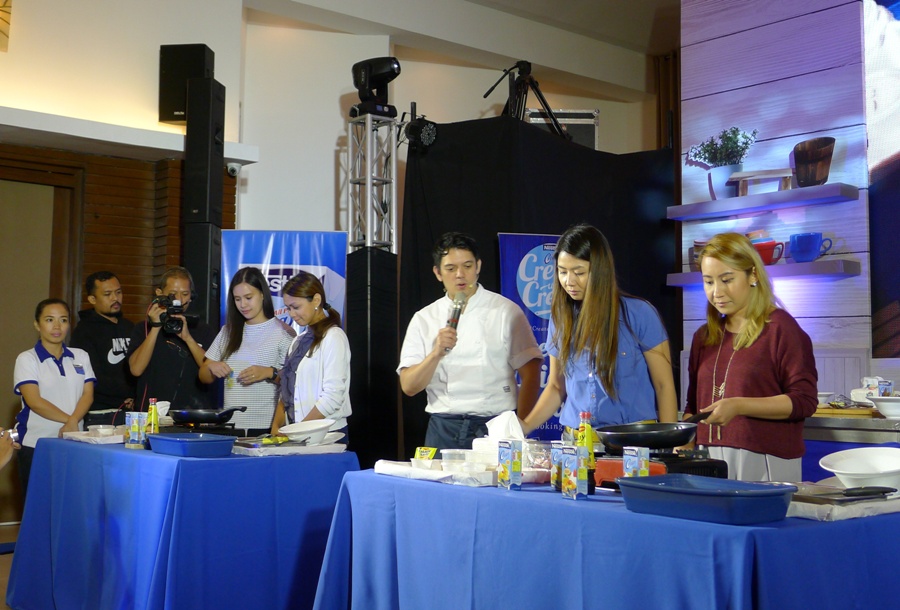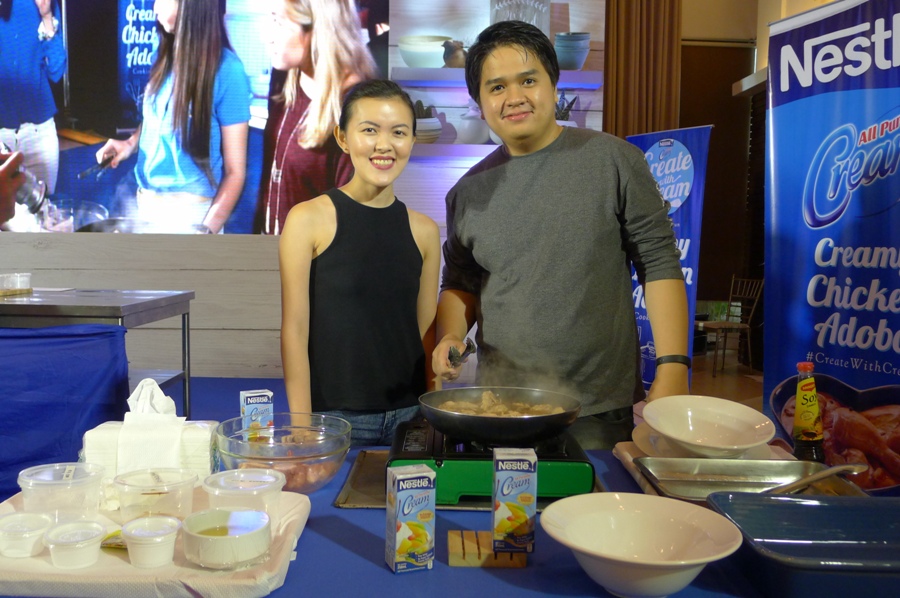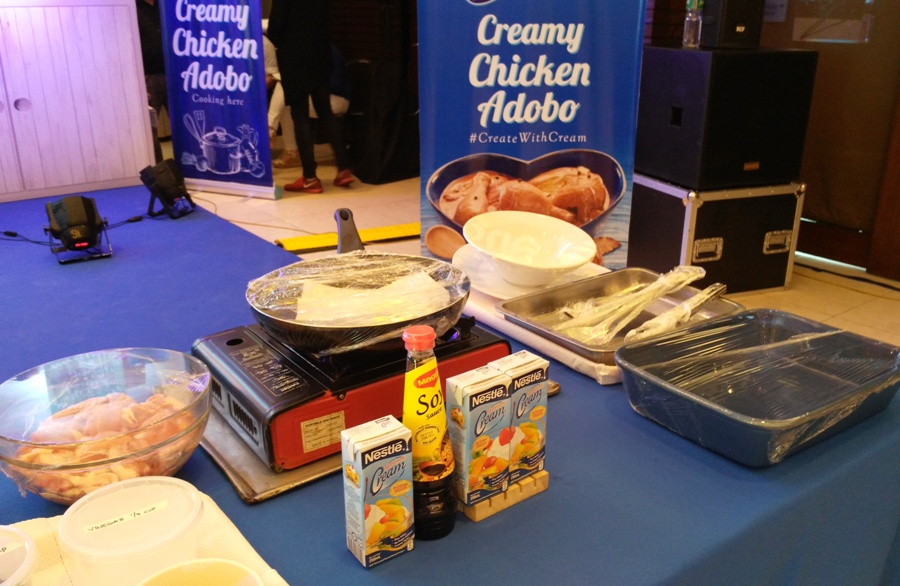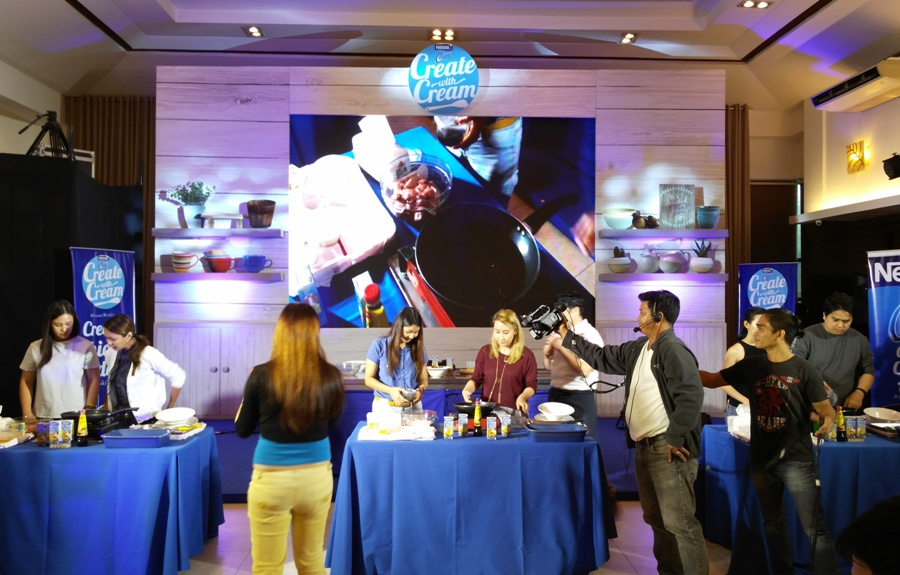 While the food bloggers were cooking, AJ and I happily munched on the finger food spread prepared by Nestle Philippines, hehe!  Soon the Jade Pavilion smelled of adobo and that's when our tummies started to growl with hunger hehe!
The results were 3 bowls of mouth-watering Creamy Chicken Adobo that earned praises from both Chef Rob and Ms. Samantha, who acted as judges.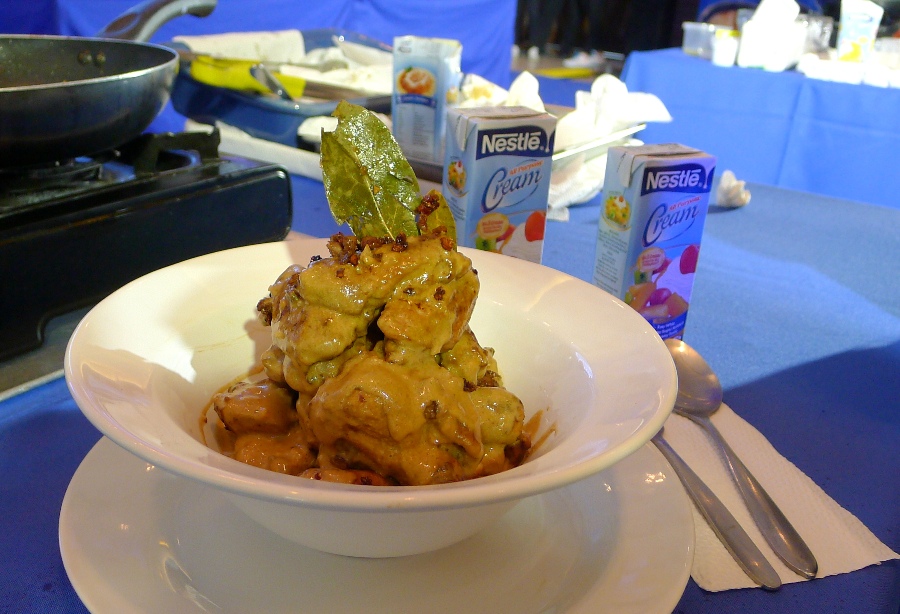 As they couldn't decide on which pair cooked the best version, they decided to announce everyone as winners!  Congrats to all who joined the cooking challenge!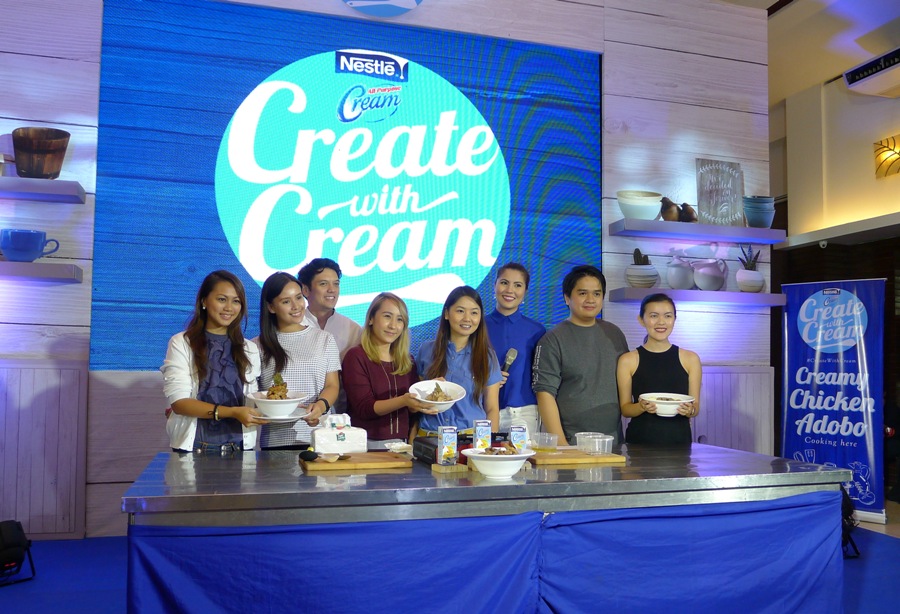 Finally, it was time to enjoy the Creamy Chicken Adobo, served buffet-style with other dishes prepared using Nestle products like the Baked Beef Salpicao and Blueberry Cream Pie.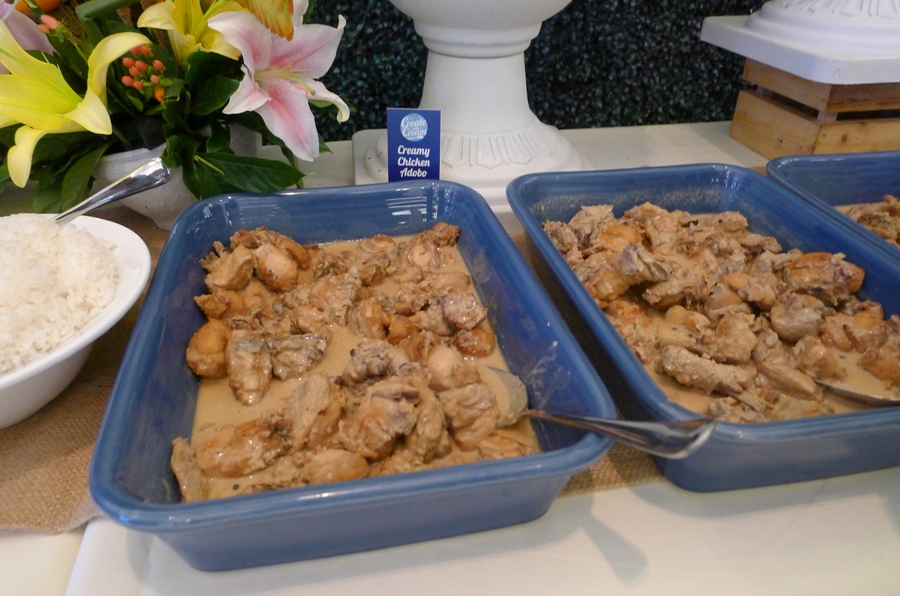 But it was the Creamy Chicken Adobo that I enjoyed the most, and the creamier adobo sauce (thanks to its not-so-secret ingredient, the Nestle All-Purpose Cream) coated my rice perfectly (without any oily aftertaste).  I had to go back for more rice and finished my plate very clean (without a drop of sauce left hehe!).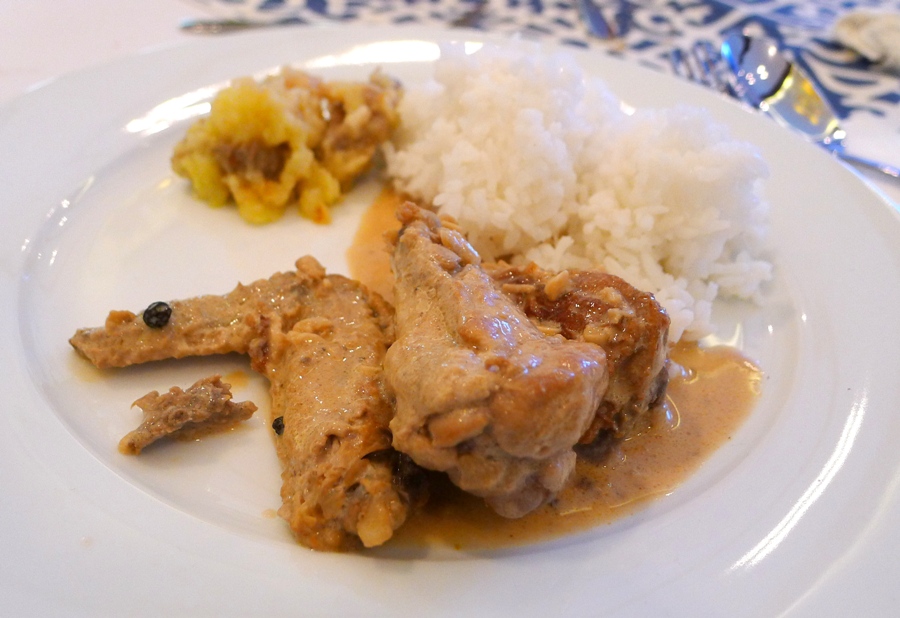 I am excited to give this recipe a try at home! Thank you Nestle Philippines for inviting us!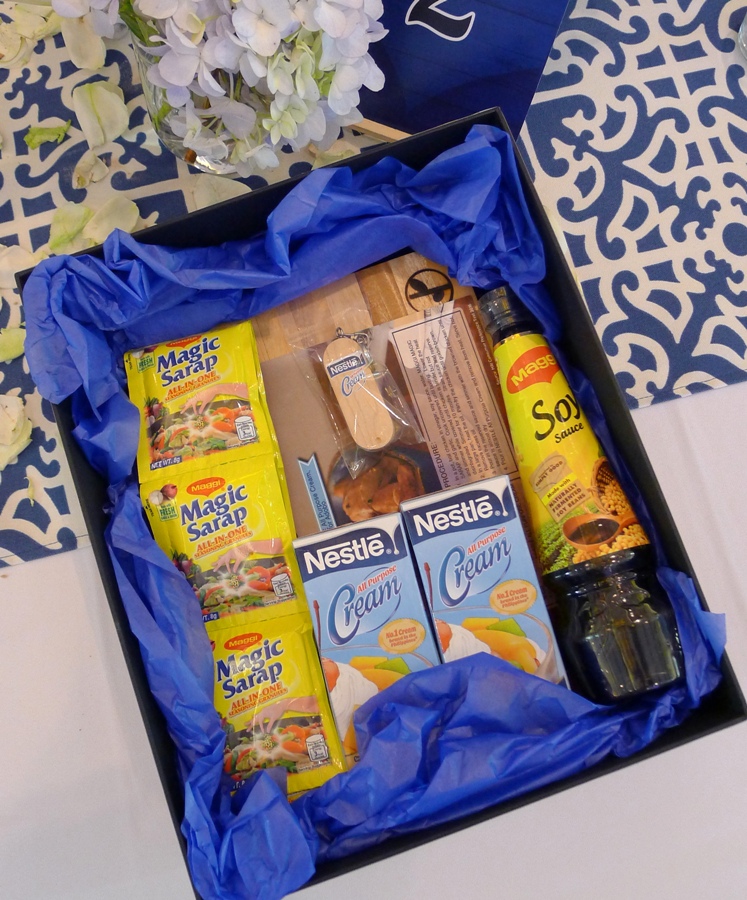 I'm sure you are excited as well to learn how to make this creamy adobo recipe at home.  Watch out for the recipe in the blog – soon!