While I have successfully avoided the lure of shopping at the home section of H&M, at Pottery Barn, West Elm, and Crate & Barrel, I could not stick to that "self-control" whenever I am at the Home Section of the Landmark Department Store.
It doesn't help too that they are selling decorative trays that are so "in" these days, and if you love anything decoupage then you will absolutely lust for these: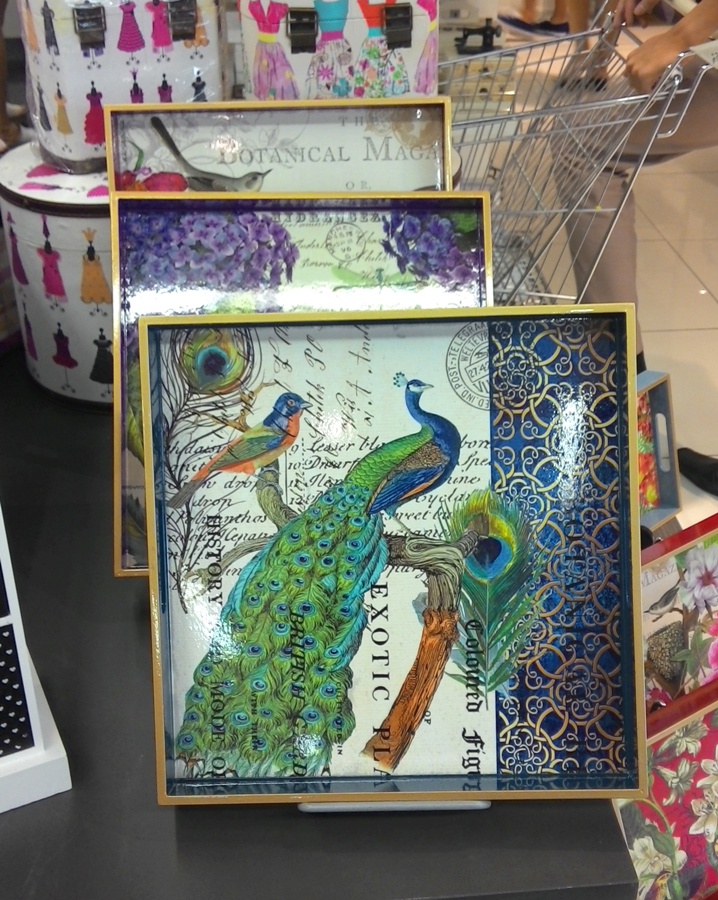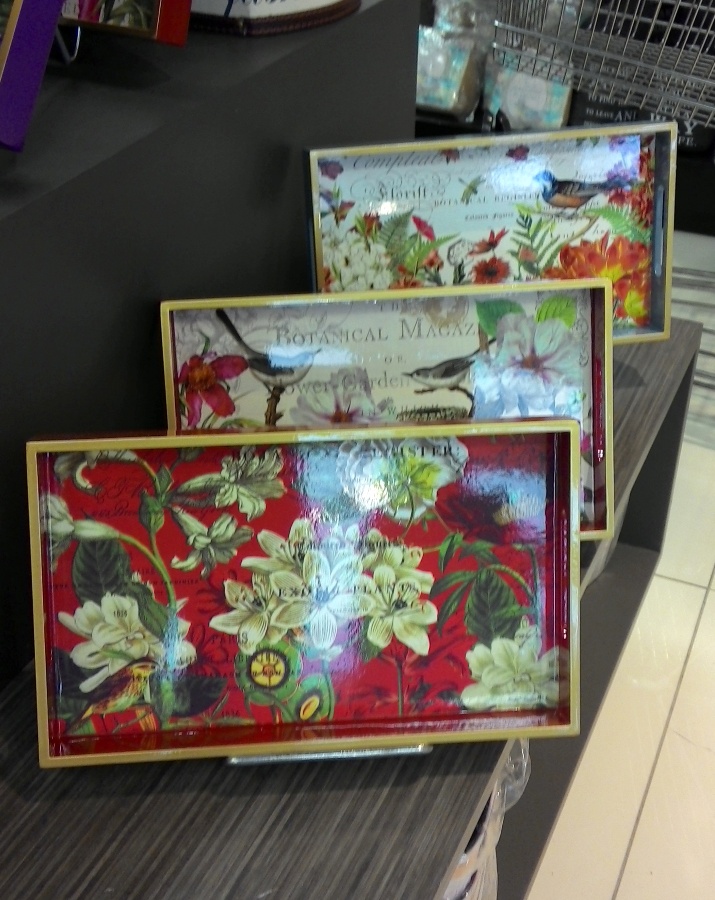 Don't like it in glossy version?  They have it in matte finish too.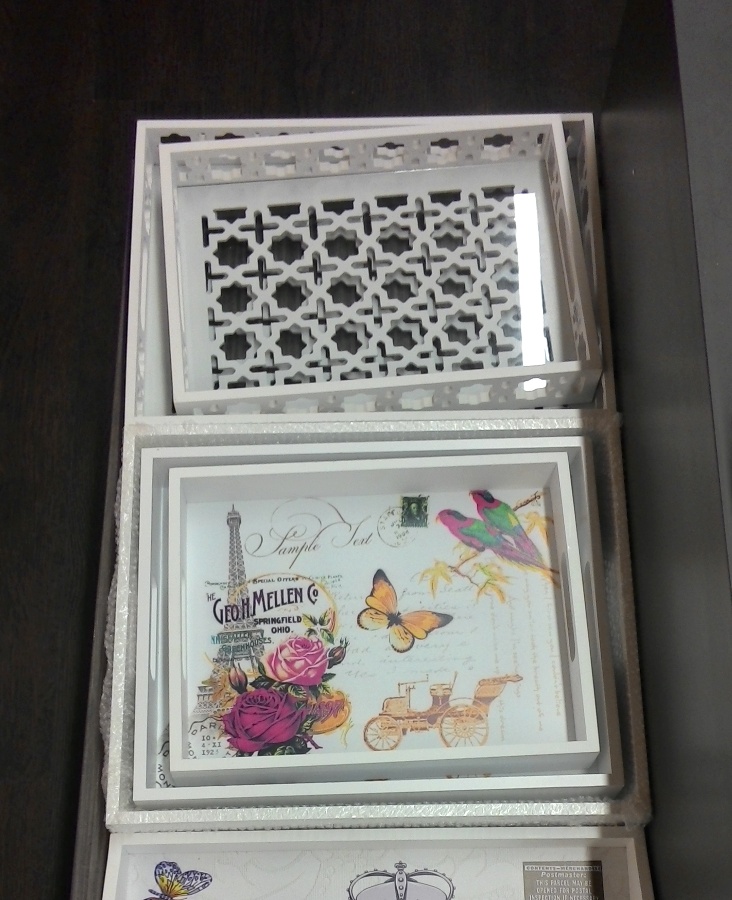 The lattice wooden tray (with plain glass base) is also pretty, but when I looked at it closely I observed that the carving was not pulido, with wood hairs sticking out.
I bought the blue one with the decoupage design, and I am now using it to hold my daily work accessories.  There's no more need for me to open separate drawers in the morning; saved me some prep time before going to work!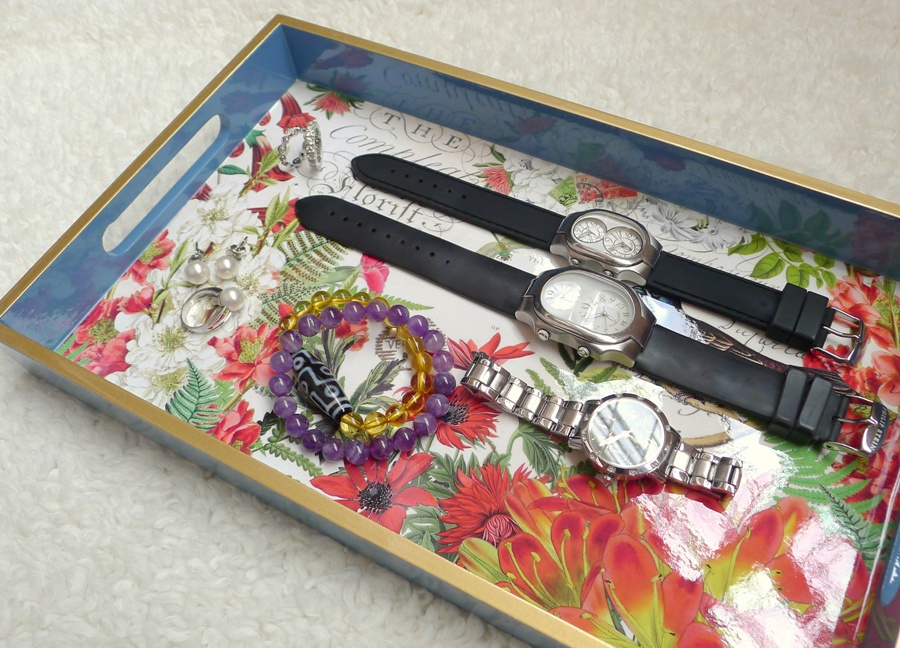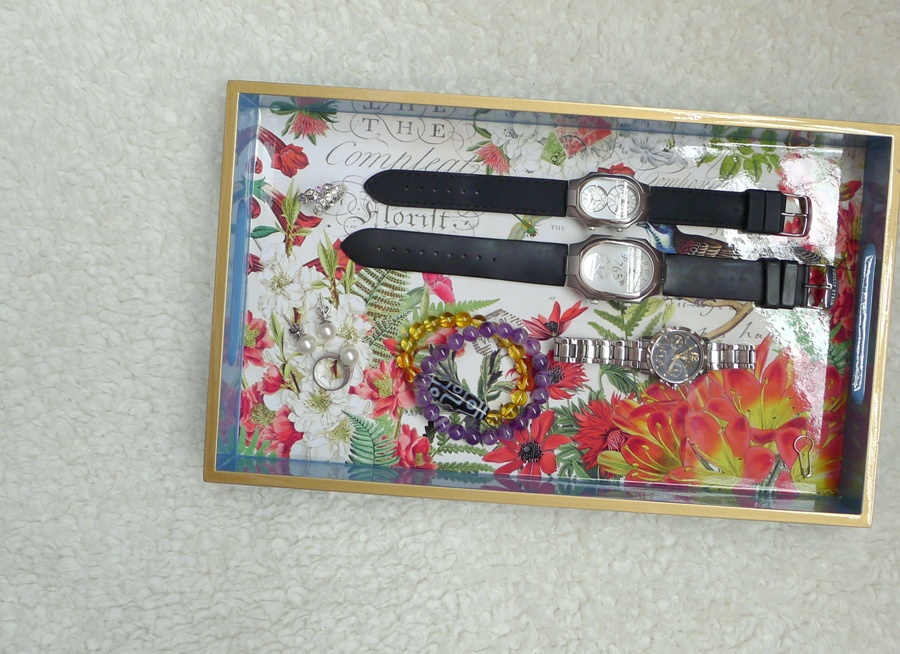 Then I realized that the background design I got was a bit overwhelming, and sometimes I couldn't find the rings and jewelry i put in there, haha!   I have since remedied this little situation by placing my jewelry items in a little ring box I have on spare here, and the ring box is now among the items I have in this tray.
This decoupage deco tray costs me less than P500.00, by the way; far cheaper than those being sold at branded stores.  The details are near perfect, and I didn't see any misaligned or cracked areas in the tray.  Good buy, I must say!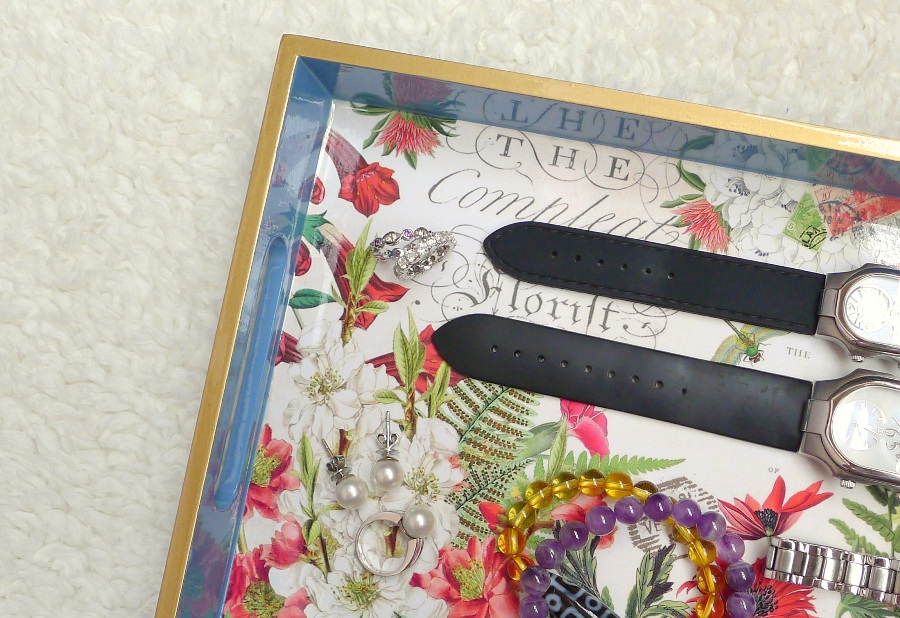 My everyday stackable rings (that I wear with my wedding band):  Foreveryday Ring and Stackable Perky Ring (with my birthstone, Amethyst).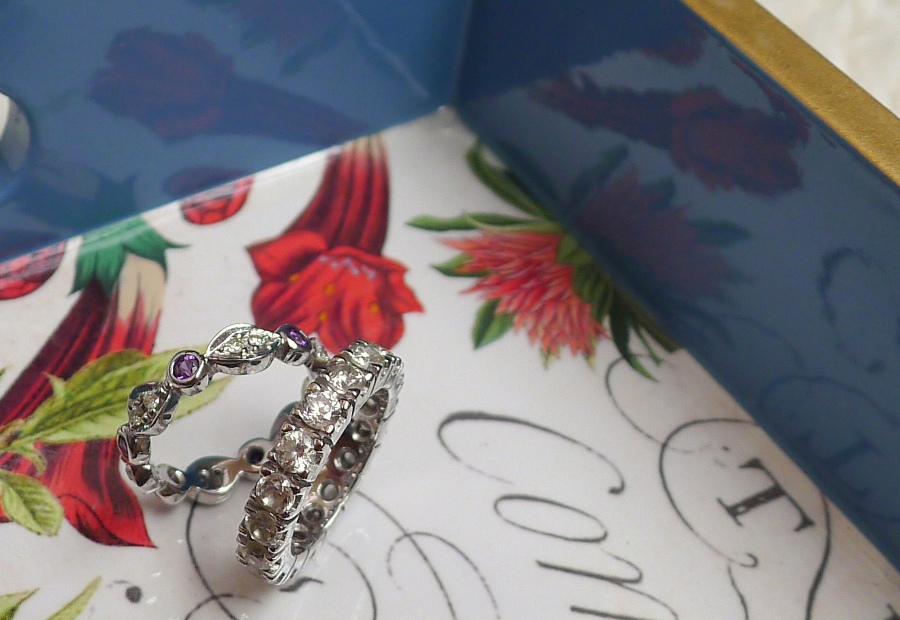 Do check out these deco trays at the Landmark, ladies.  I'm sure they'll be available while supply last only.  They're not only perfect for your home, but as gift too!
The Landmark Department Store  |   Ayala Center, Makati City