I have long loved the idea of building up my finger bling and then interchange them to make it appear that I'm wearing a different kind of ring every day.  I shared this 'idea' to my partner jeweler and showed her my pegs (including Tiffany's Celebration Rings) and together, we came up with these solid 14k white gold rings with colorful gemstones as a way to celebrate the coming of a new (and hopefully, bigger and better) year for the both of us!
Friends, let me introduce to you The Bright Spot's newest jewelry offering, which I'd like to call the Stackable Perky Rings because, like the adjective in which it is named after ("perky"), the ring's prettiness can be contagious, and the confidence it will you is addicting that you will want to wear 2 or 3 or 4 of them together at the same time!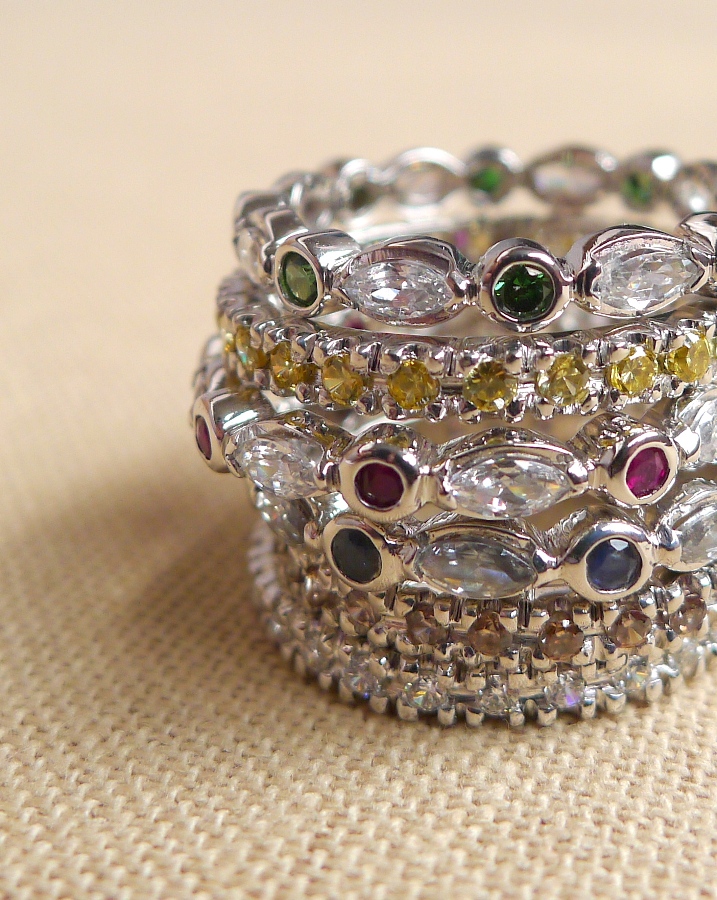 I have also realized that rings don't have to be in diamonds to make a statement. Emeralds, rubies, blue sapphires, signity stones, yellow topazes and brown tanzanites are equally beautiful and elegant, and yet cost cheaper than diamonds. They also add a personal touch to your rings if they are your (and your family's) birthstones.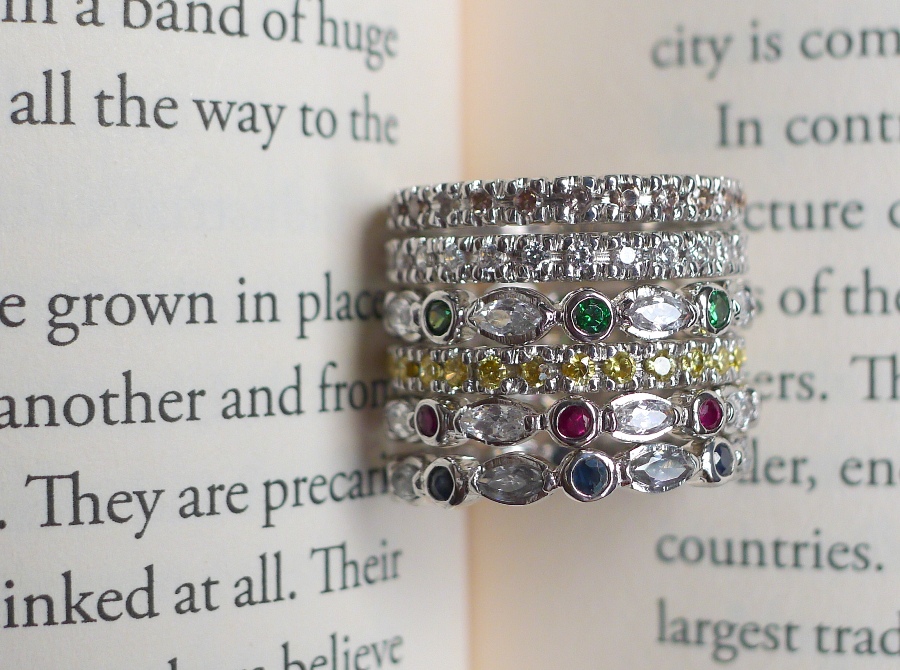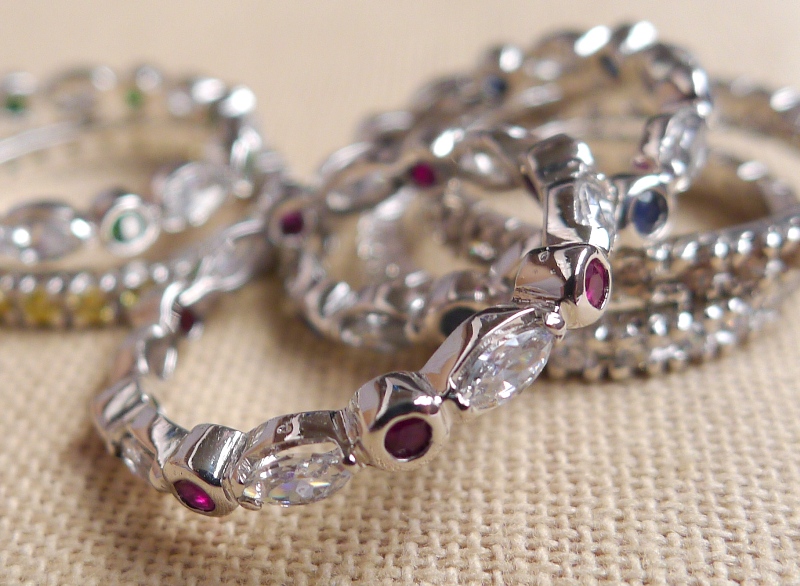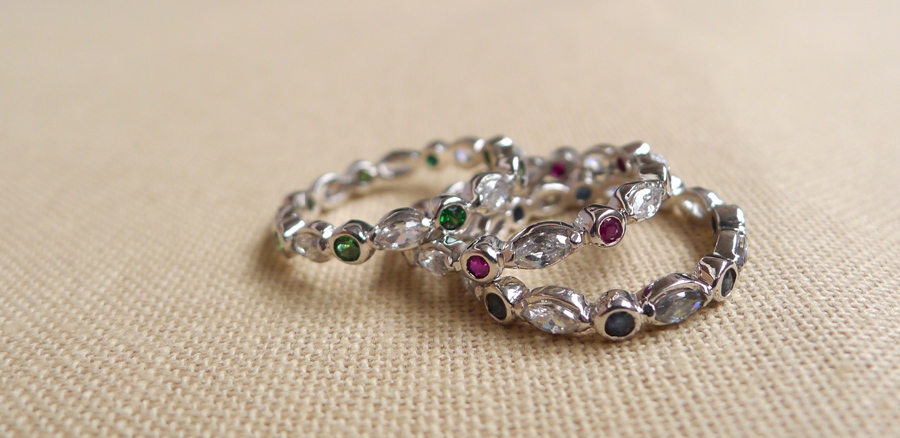 Our bespoke rings can be customized according to your choice of gemstones. All rings are lovingly made by hand.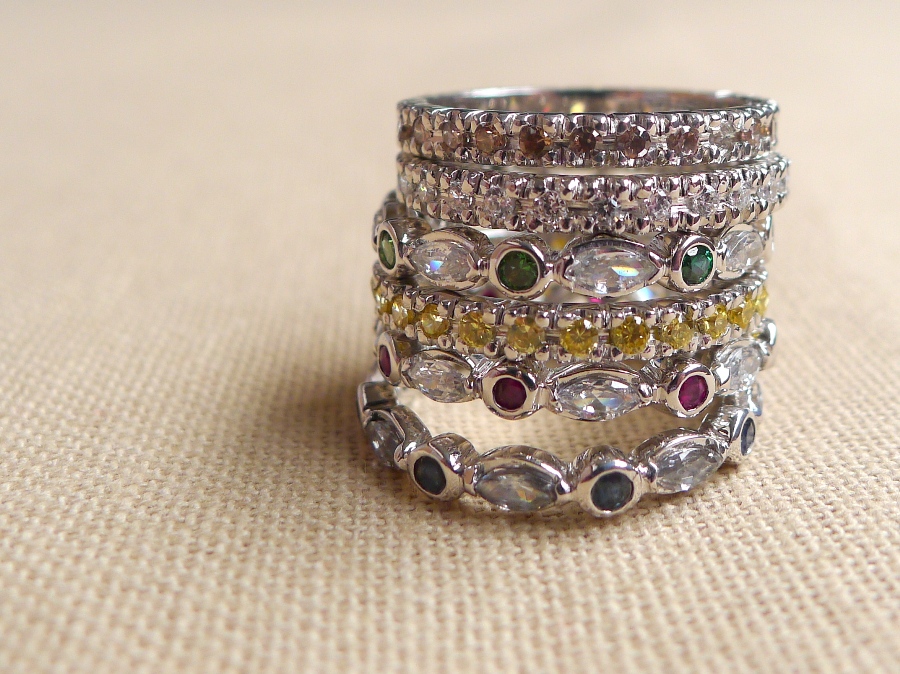 My jeweler doesn't work with gold-dipped and gold-coated pieces.  You are assured that all gold pieces you buy from us are made of solid 14k gold.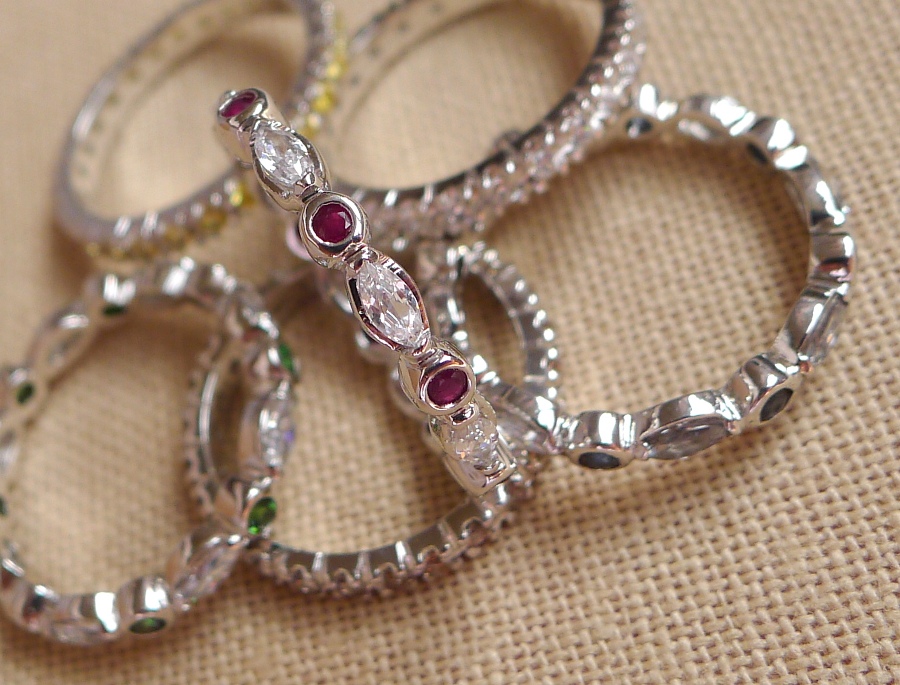 Here are the many ways in which our stackable perky rings can be worn: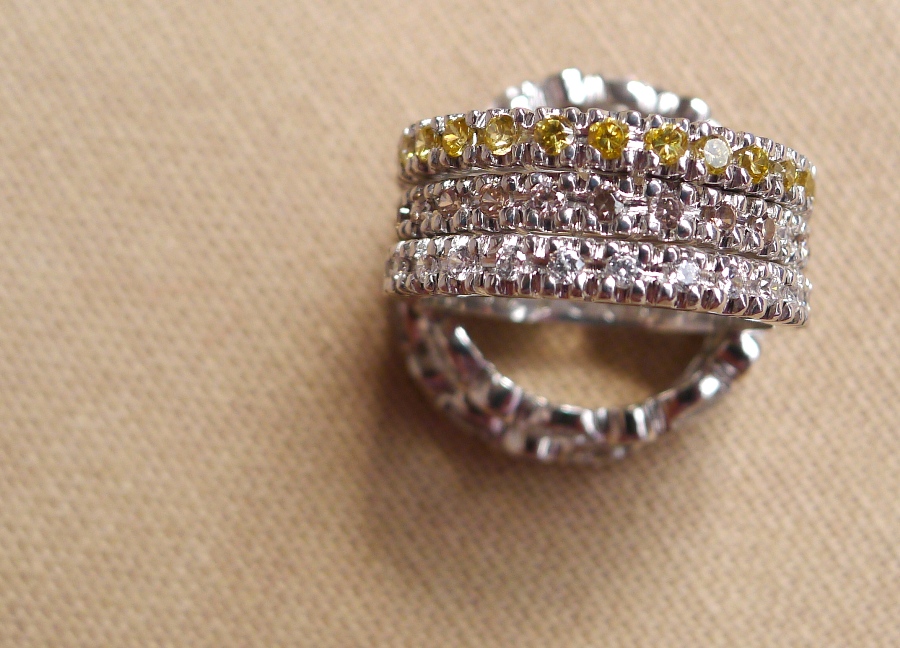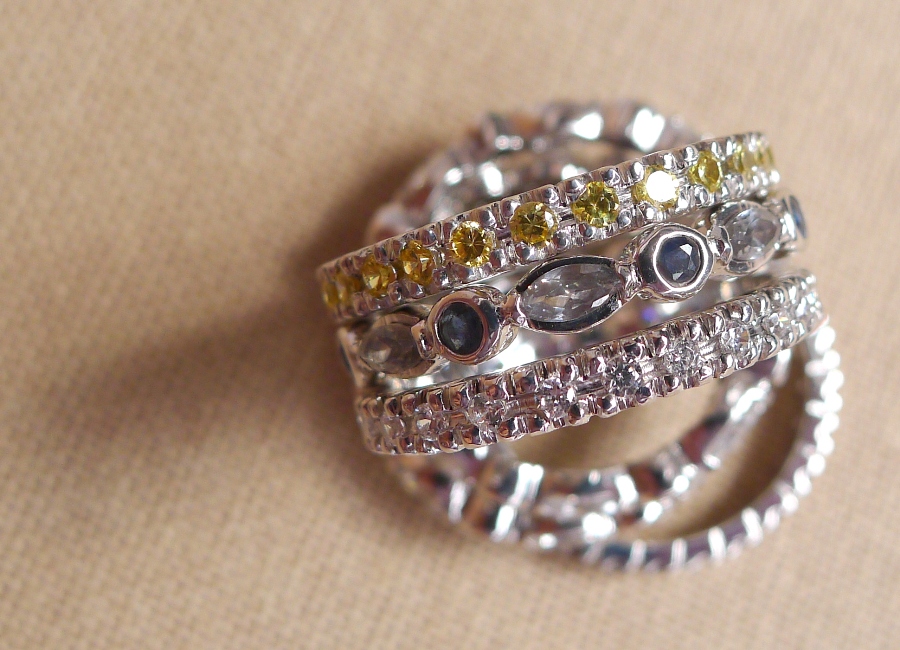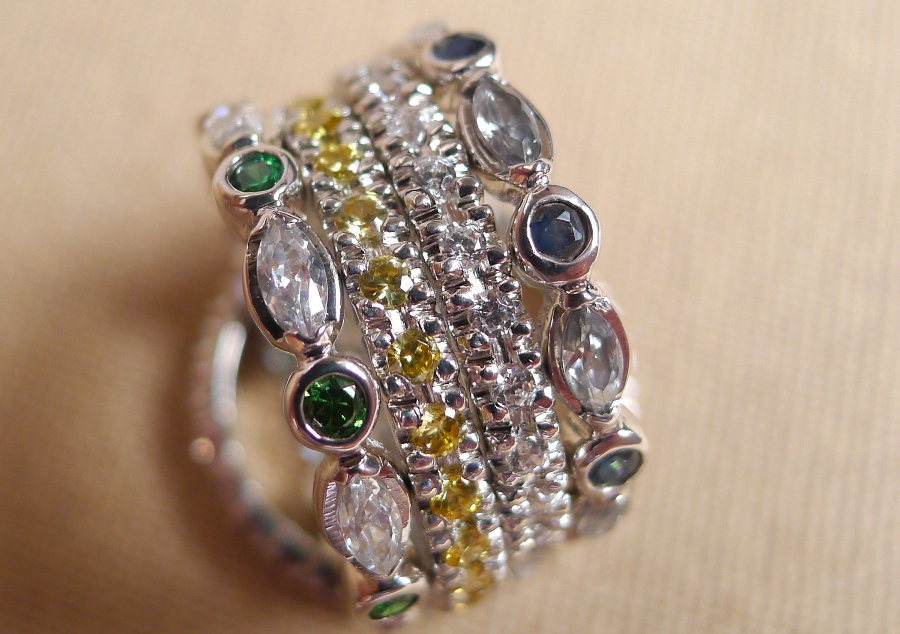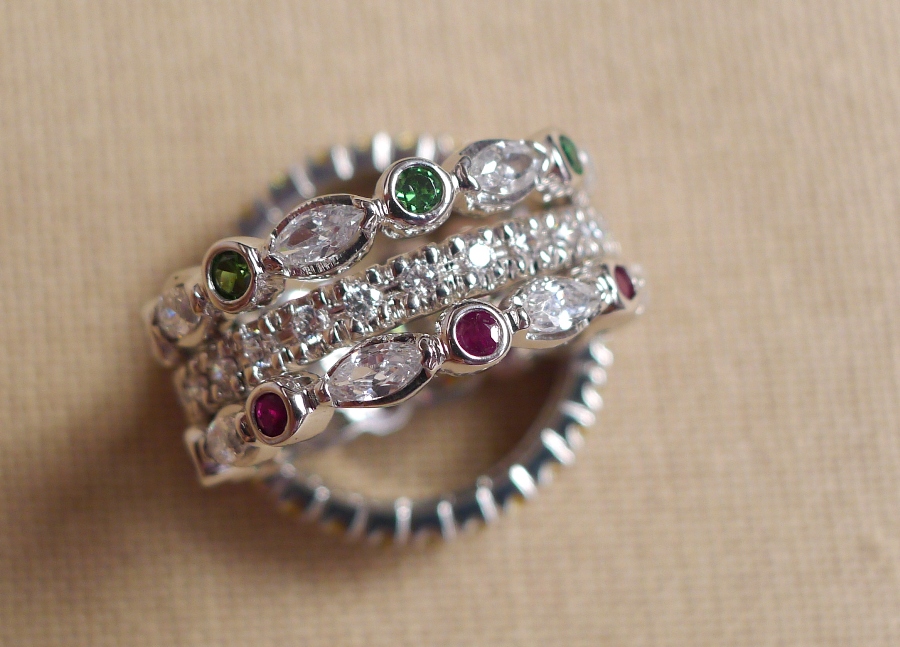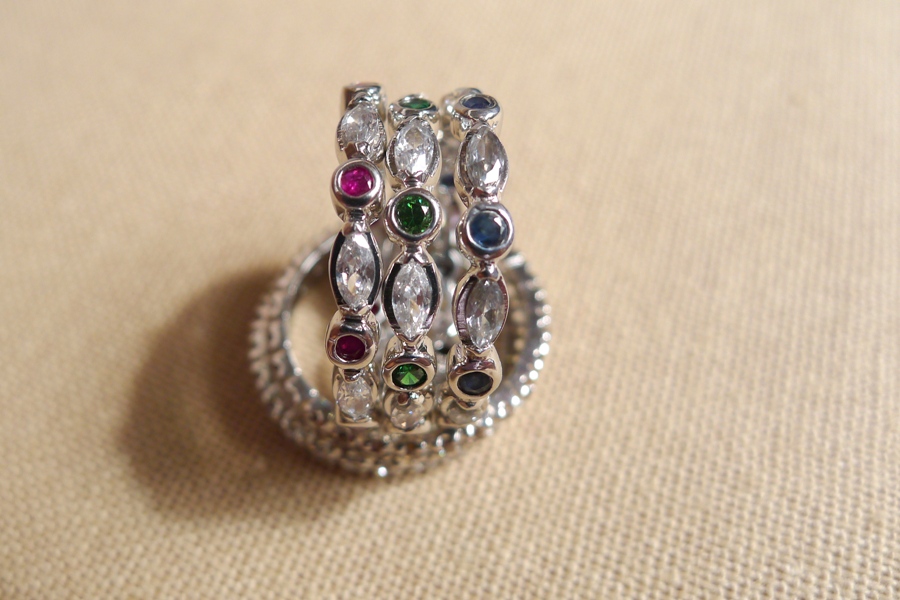 The Stackable Perky Rings are sold individually at Php 15,000.00 each.
Check out also The Bright Spot's Foreveryday Ring which can be worn together with your Stackable Perky Rings.
For orders and other inquiries, please email me at [email protected].