How's everyone today?  I hope you are all safe and nicely tucked at home.   Our office decided to suspend work after lunch, to allow everyone not just to get to their homes safely, but for them to be able to monitor the status of their families and relatives living in the provinces hit by island-hopping super typhoon Yolanda.
And because all I've been seeing outside is a black and gloomy weather, I thought of sharing with you something colorful for a change, like this colorful "art nook" I discovered at Puerto Princesa City in Palawan last October.
Some of you may have already seen this this little art space, but it was my first time to see and explore the wonderful art nook inside Ka Lui Restaurant – a restaurant I've dined in for, like, 3x already!   It was only during my October trip that I was able to explore the back side of the restaurant, because I happened to be looking for the loo!  Can't believe what I've been missing in the many times I've been there!
My eyes literally went "WOW!" with these paintings on the wall: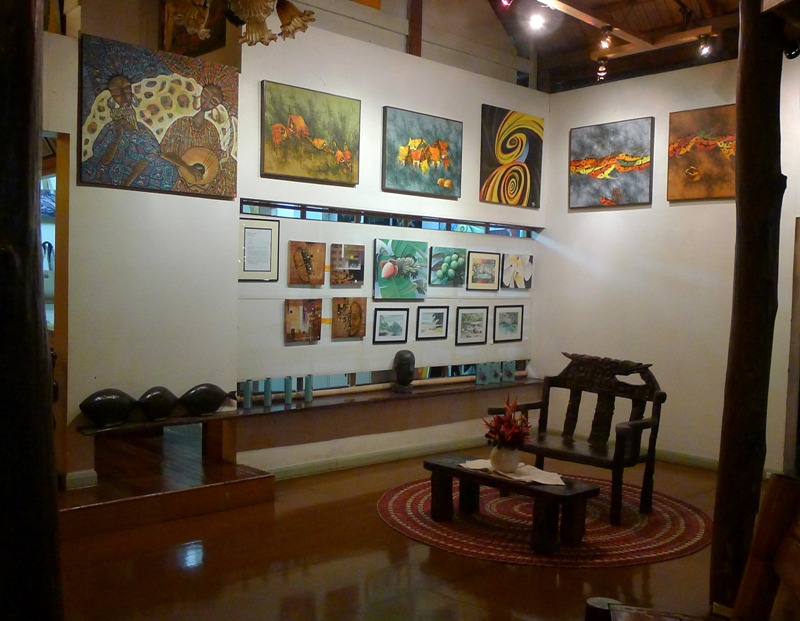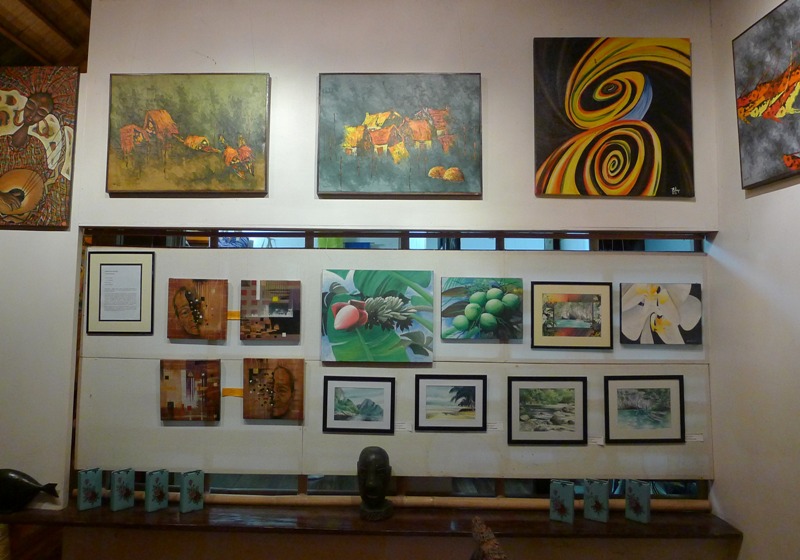 I randomly called this space an "art nook" because it's really a small space, but is packed with lots of interesting art paintings, mostly of women in different nationalities and human forms.  Very interesting.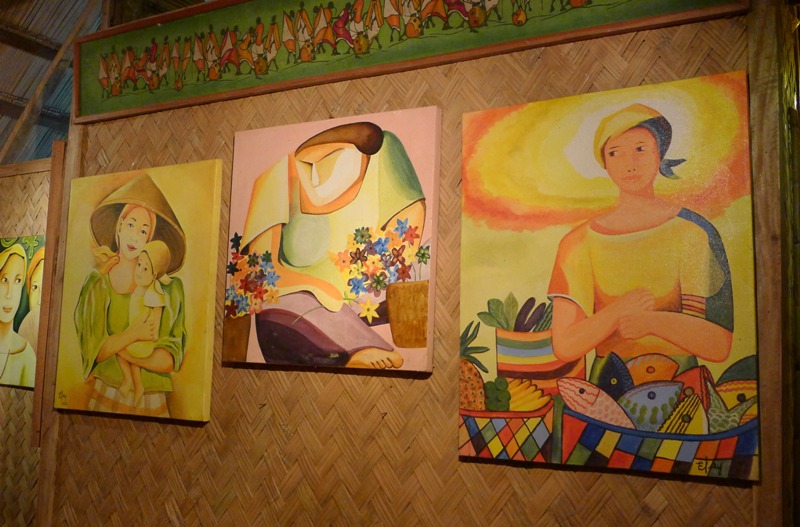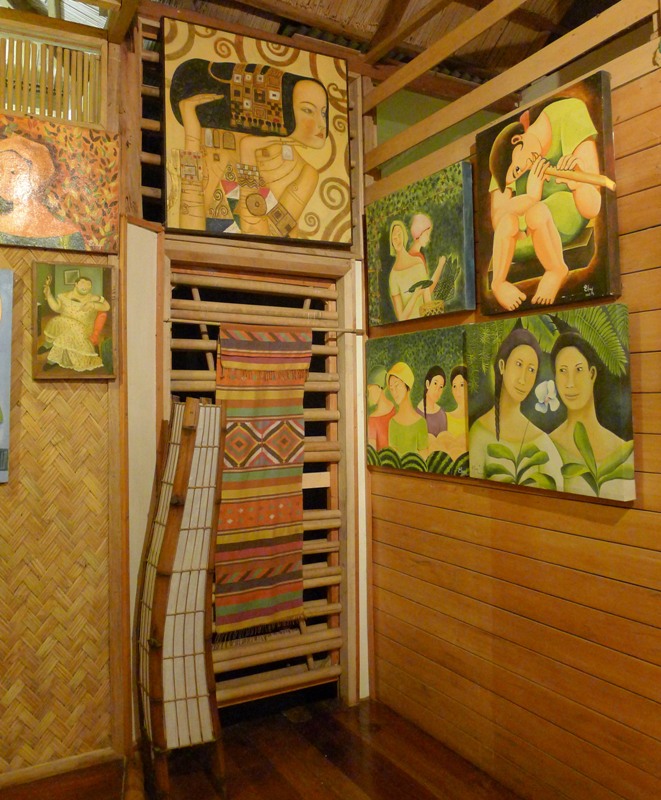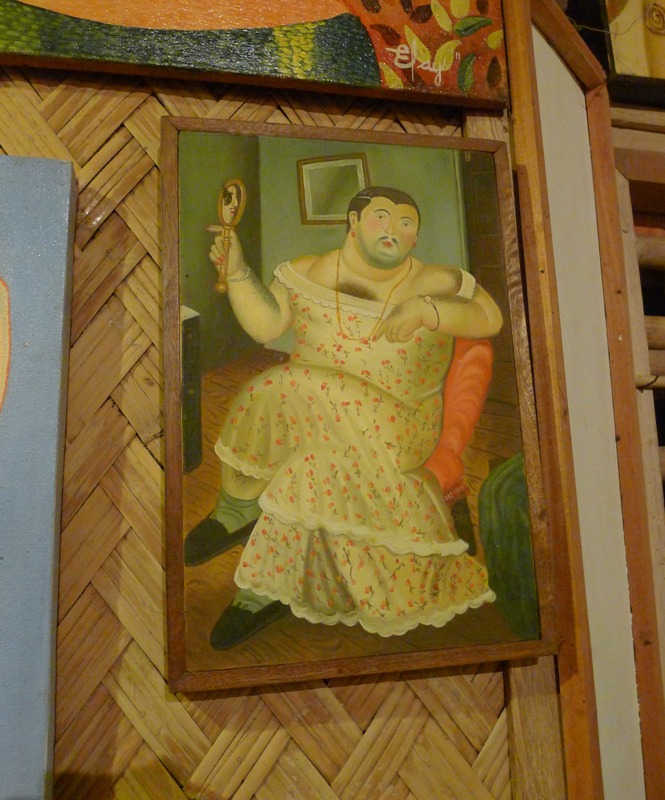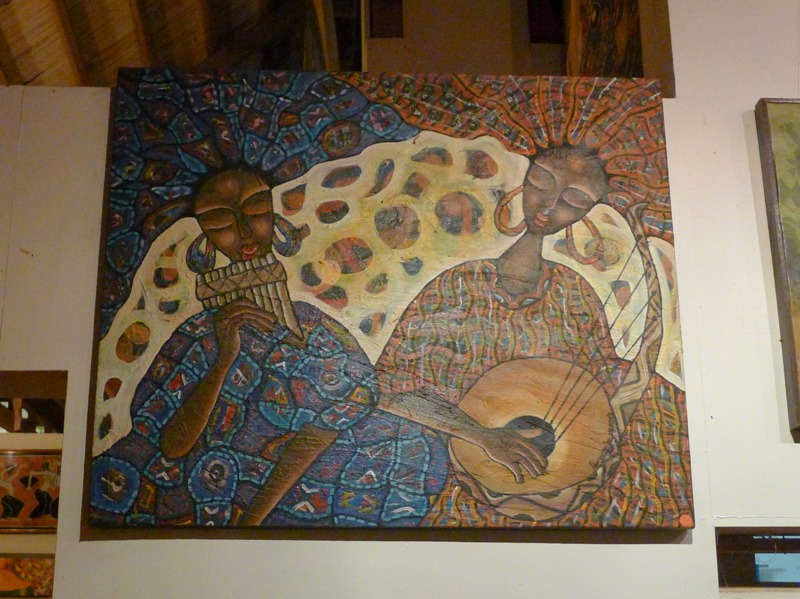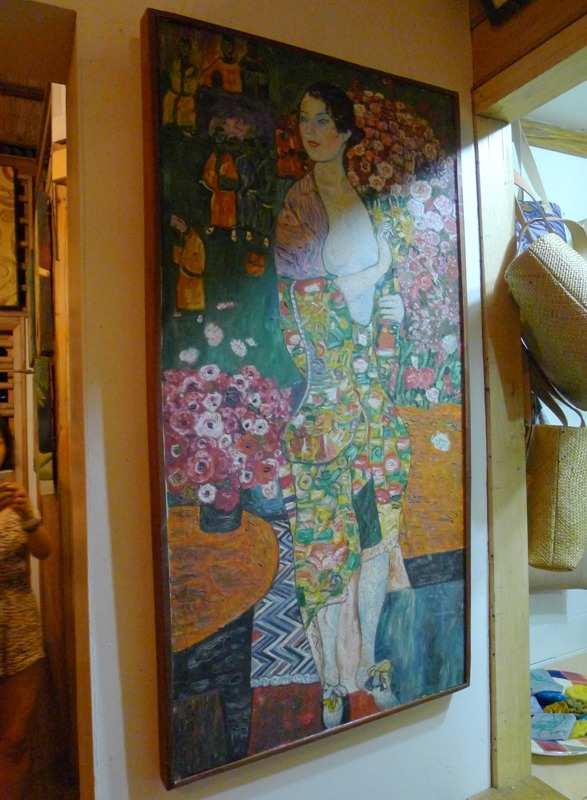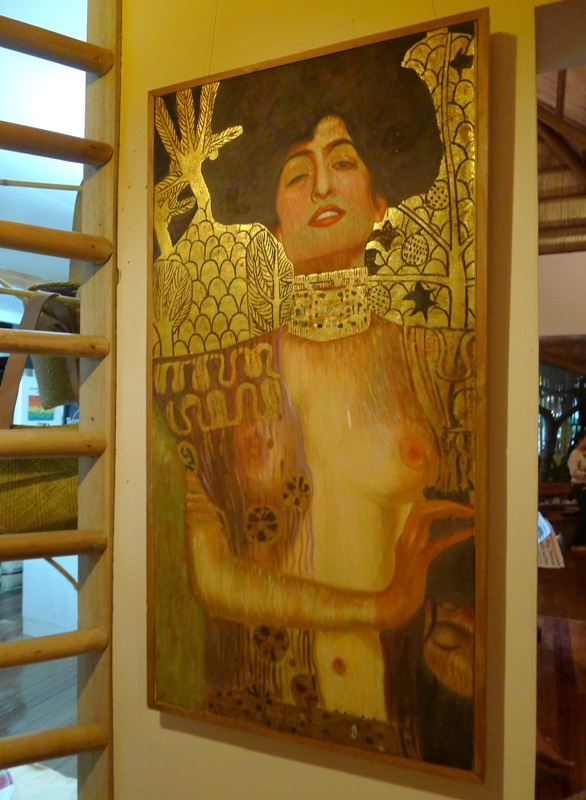 The painting above is my favorite.  It's a reproduction of Gustav Klimt's Judith and the Head of Holofernes, which depicts the biblical character of Judith, holding the severed head of Holofernes – the Assyrian general who has long oppressed the Jews.   Judith's act, brutal as it was, became a symbol of the Jews' struggle and liberation.  I happened to own a set of Manga books about Judith's courageous act, which I found not only to be engaging but beautifully written, too.
Across the art nook is this little stage with a large, living tree as a backdrop.  Perfect for short programs and for hosting events.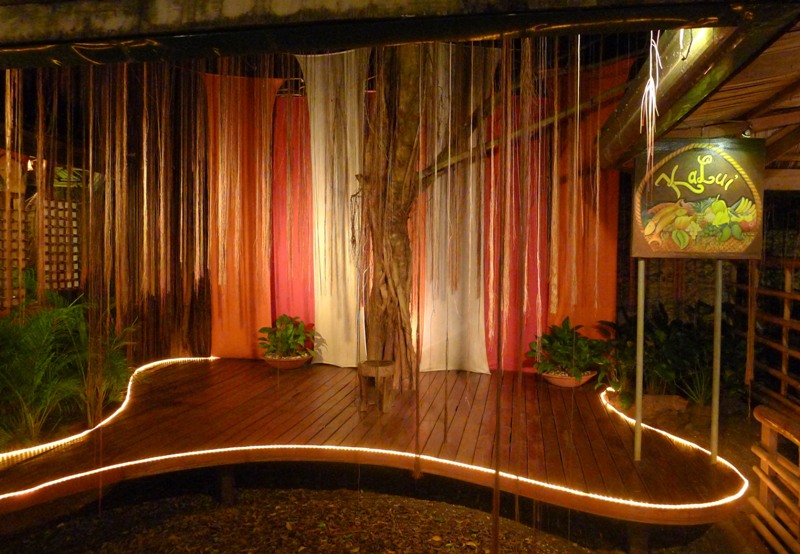 By the way, all the art paintings on display are for sale.
Now, there's more reason for me to visit Ka Lui again!