I have a long-standing crush on this IKEA Frosta Stool. I originally wanted these for our dining chairs.
But I couldn't find any IKEA furniture at the malls, so we bought a 4-seater dining set at Mandaue Foam instead.   No regrets there.  I love its simple design and dark wood finish.  However, that did not stop me from lusting after these Frosta stools!
Thankfully I discovered Me and Luc Davao, an online shop selling authentic IKEA products.  I first saw it at eBay (which I blogged about here).  The owners of the store saw my blog post and invited me to like their Facebook page so I can keep tab of their new arrivals.
Sometime last month, I saw in their Facebook page my coveted Frosta Stools, and what's more, they are on hand (meaning, no pre-ordering required; the items are readily available)!  It was one of those moments where I don't have to think twice about buying something because this is something I really, really want (exactly what I felt when I saw this Union Jack Storage Chest at Greenhills early this year).
After exchanging a few messages with the owners at Facebook. I finalized my orders.  Since we already have a dining set with 4 dining chairs, I decided to get just 2 Frosta stools to replace the 2 plastic monobloc chairs we have been using for 2 years now.
The chairs arrived after just 2 days and AJ was more than happy to assemble them.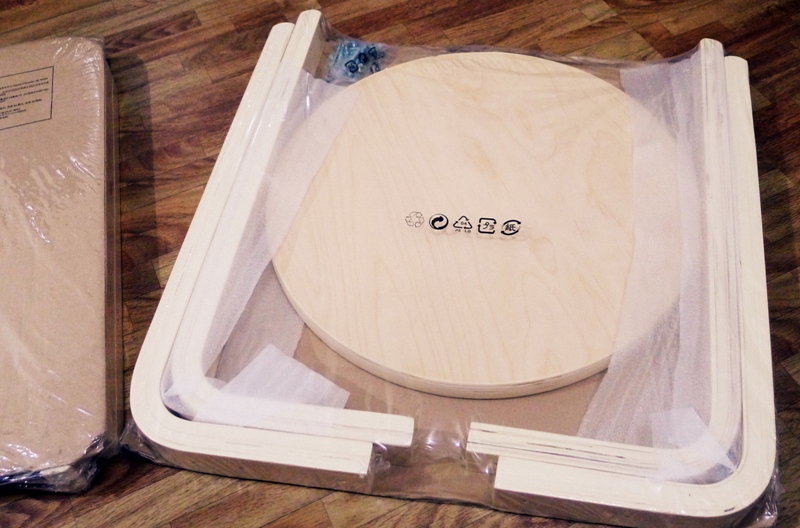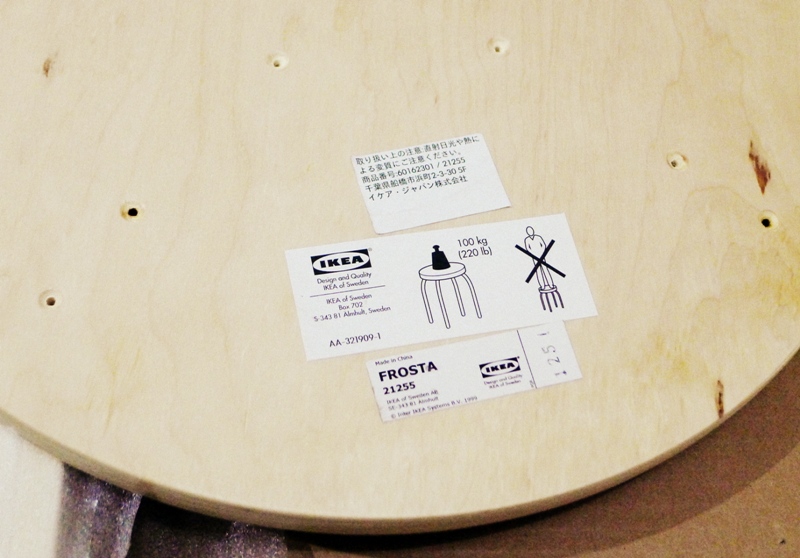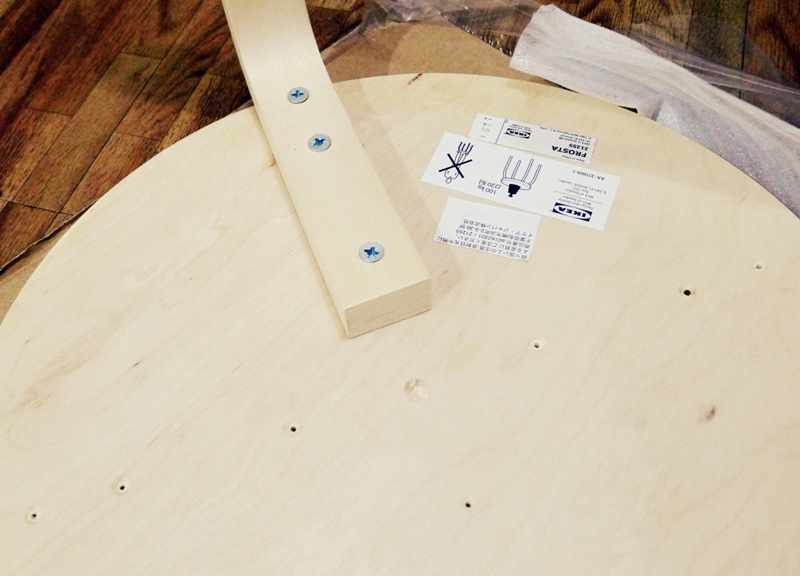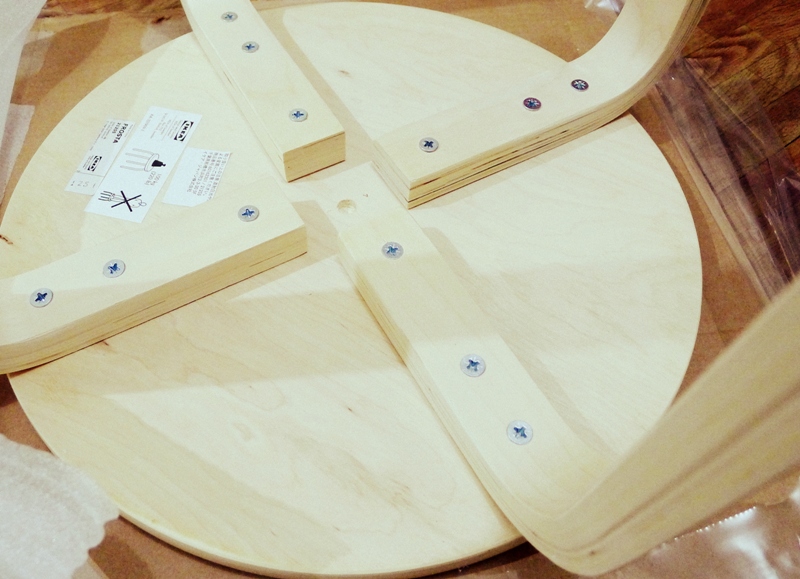 Happiness!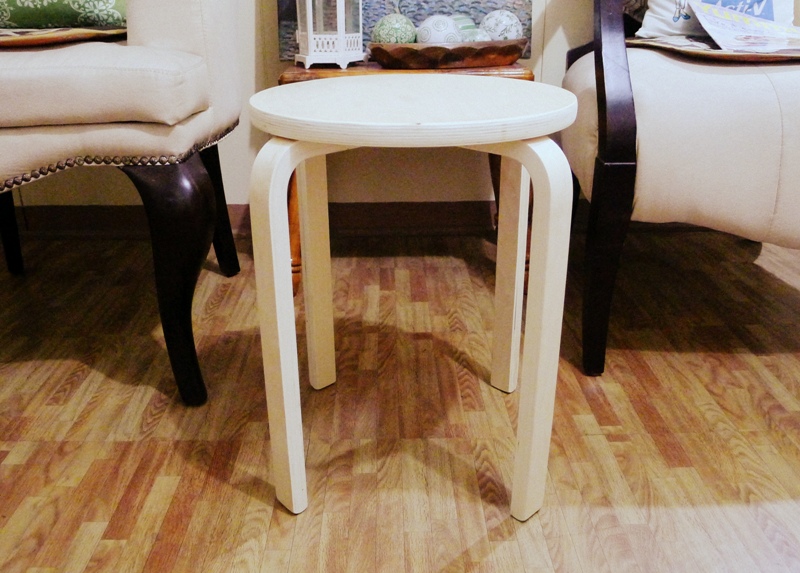 The IKEA Frosta Stool, designed by Gillis Lundgren, is made of birch wood, known for its light but strong quality, and for its satin-like sheen.  This same wood is used to make skateboards, model airplanes and plywood.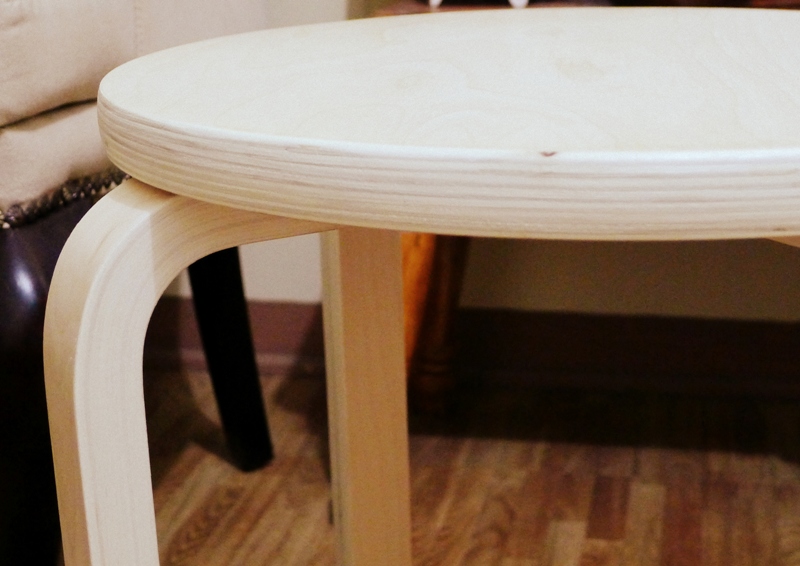 What's great about these IKEA Frosta Stools is that they are stackable, so you can keep several on hand and store them on the same space as one, like this: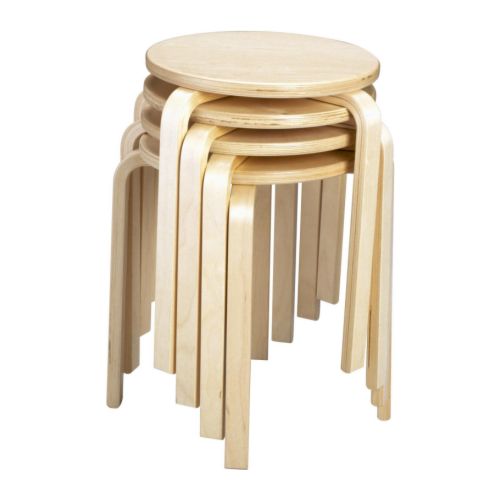 I'm so happy to finally have a pair of these stylish stool chairs in our home!
And guess what I found over the internet today?  Home projects using these very same IKEA stools!
Check these out:
DIY Cross-Stitch Stool from This Little Street: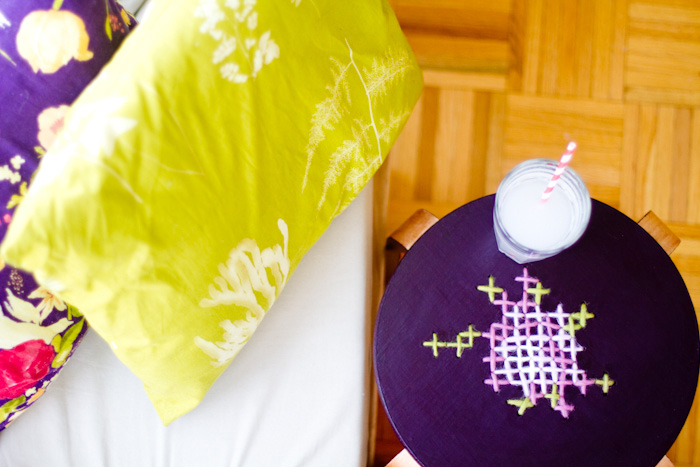 Decal-happy Frosta Stool (perfect for a boy's room) by Robbi Lindeman of Salt Labs (as featured in Apartment Theraphy):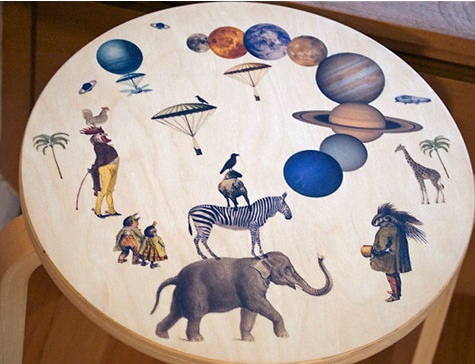 Crocheted Frosta Chair (wow!) by Made in K-Town: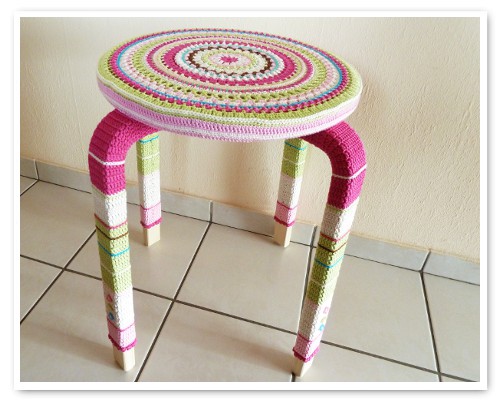 Wallpapered Stools from Flicker: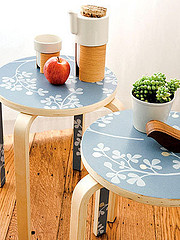 STRIPED + CHEVRON + POLKA DOT Frosta Chairs by Love at Home: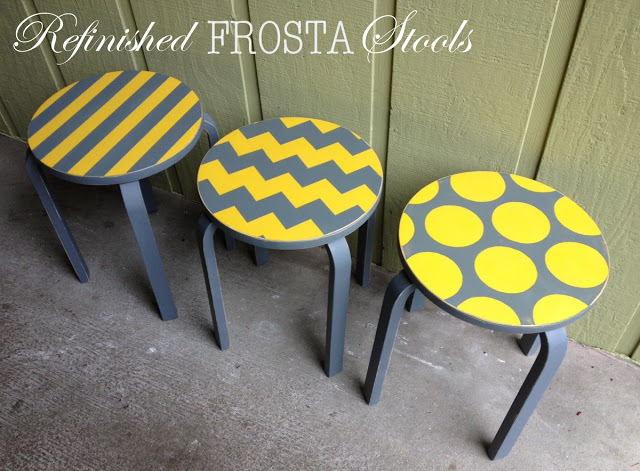 Découpage Stool with Petit Collage by Design Sponge: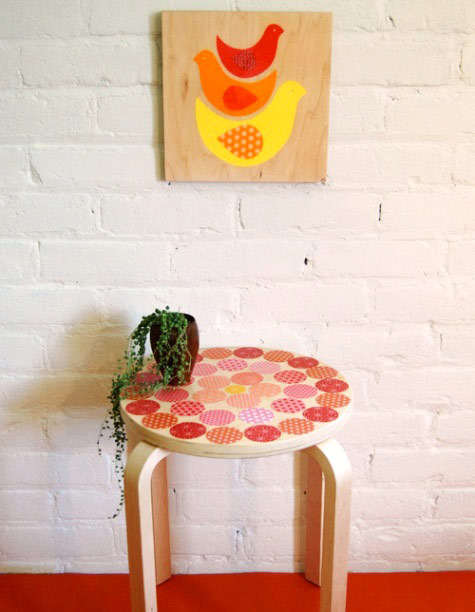 I'm totally loving the crocheted IKEA stools but I don't know how to cross-stitch anymore (I only learned it to pass my Home Economics subject in high school!) .  The découpage method is more do-able and I already have pretty papers that I can use for this (same ones I used for Maxine's birthday card), if ever I will decide to "upgrade" our stool chairs.
But right now, we're gonna enjoy them as they are. After all, they are already attractive in natural birch wood color with faint streak and lines that give them character.