Hello folks!   How are you liking my new blog design?   I'm so excited to tell you all about it – the design process (thanks to my angel, Patricia of Fancy Girl Designs), the joy (and stress!) of moving to a self-hosted blog (with tips to WordPress users) and my plans for The Bright Spot.
In the meantime, please indulge me while I show off our fabulous find at Greenhills 2 weeks ago – a storage chest with vintage Union Jack design!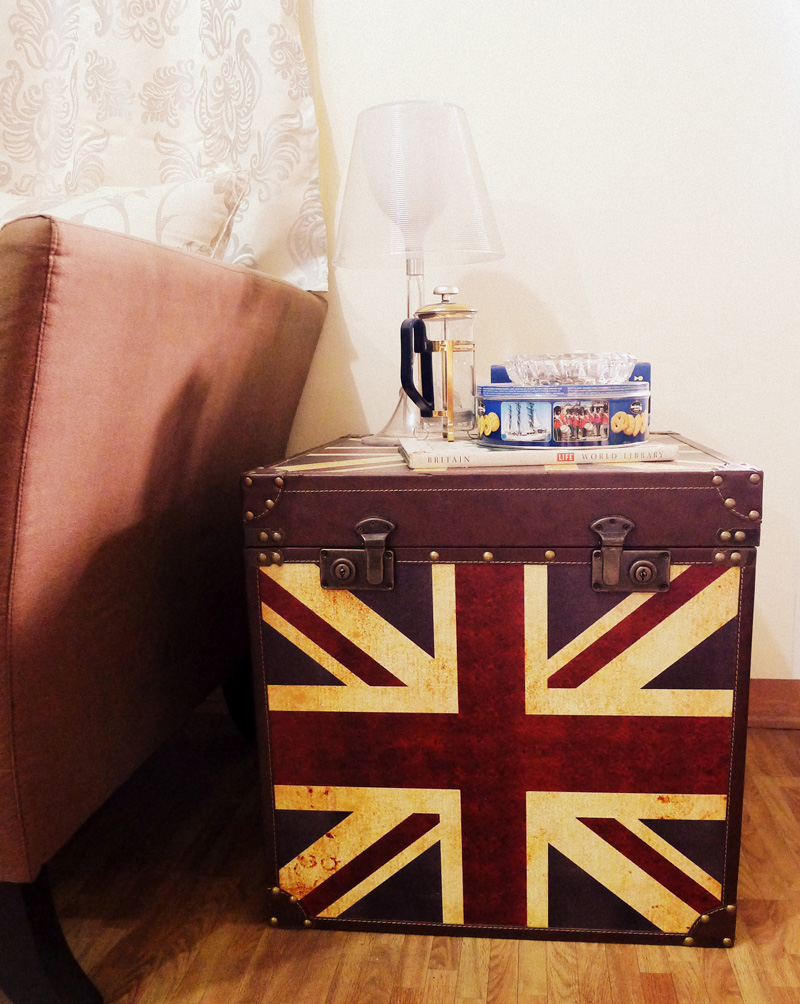 We found it at the 2nd floor of Shoppesville, Greenhills.  There is this little  store that sells authentic Ikea items and more of these storage boxes shaped as luggage bags.    They also sell these CD racks shaped as a telephone booth, Coca Cola vintage vending machine and gas pump.  Cool, aren't they?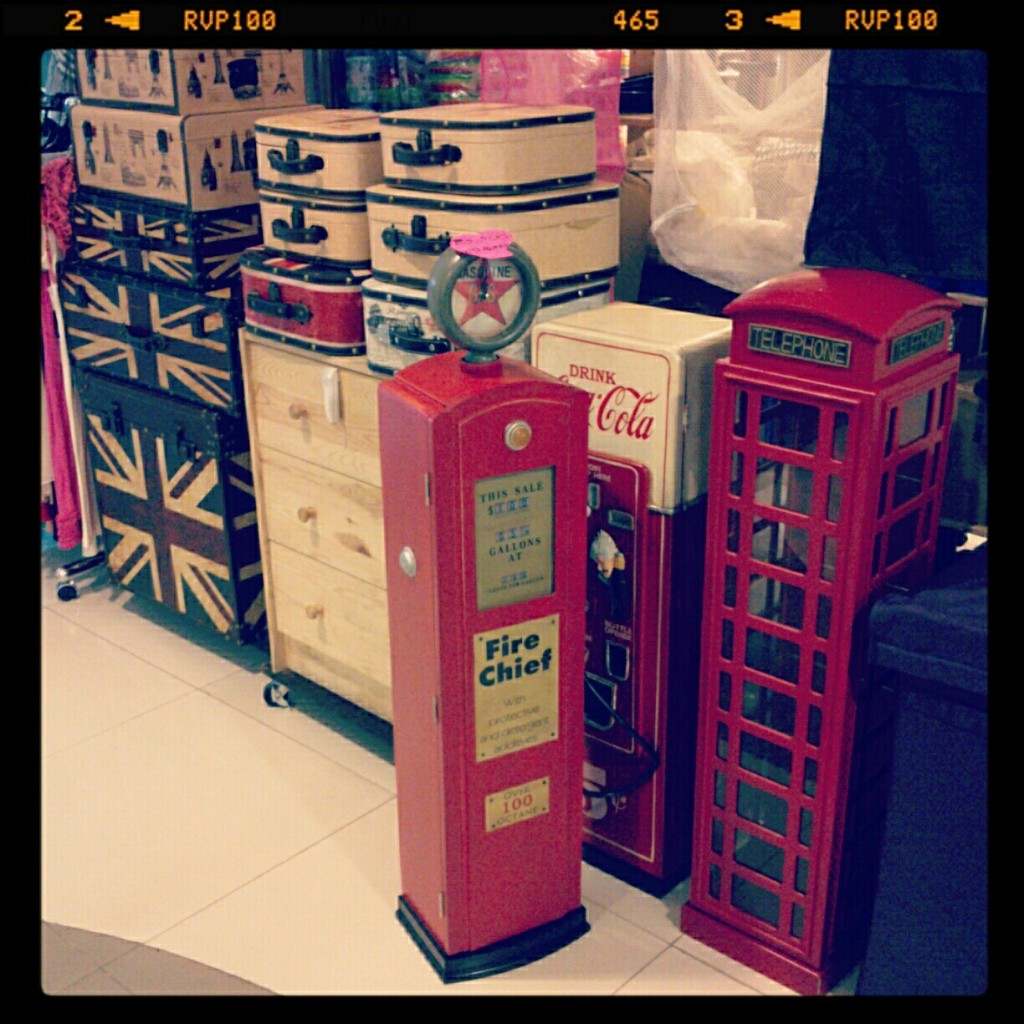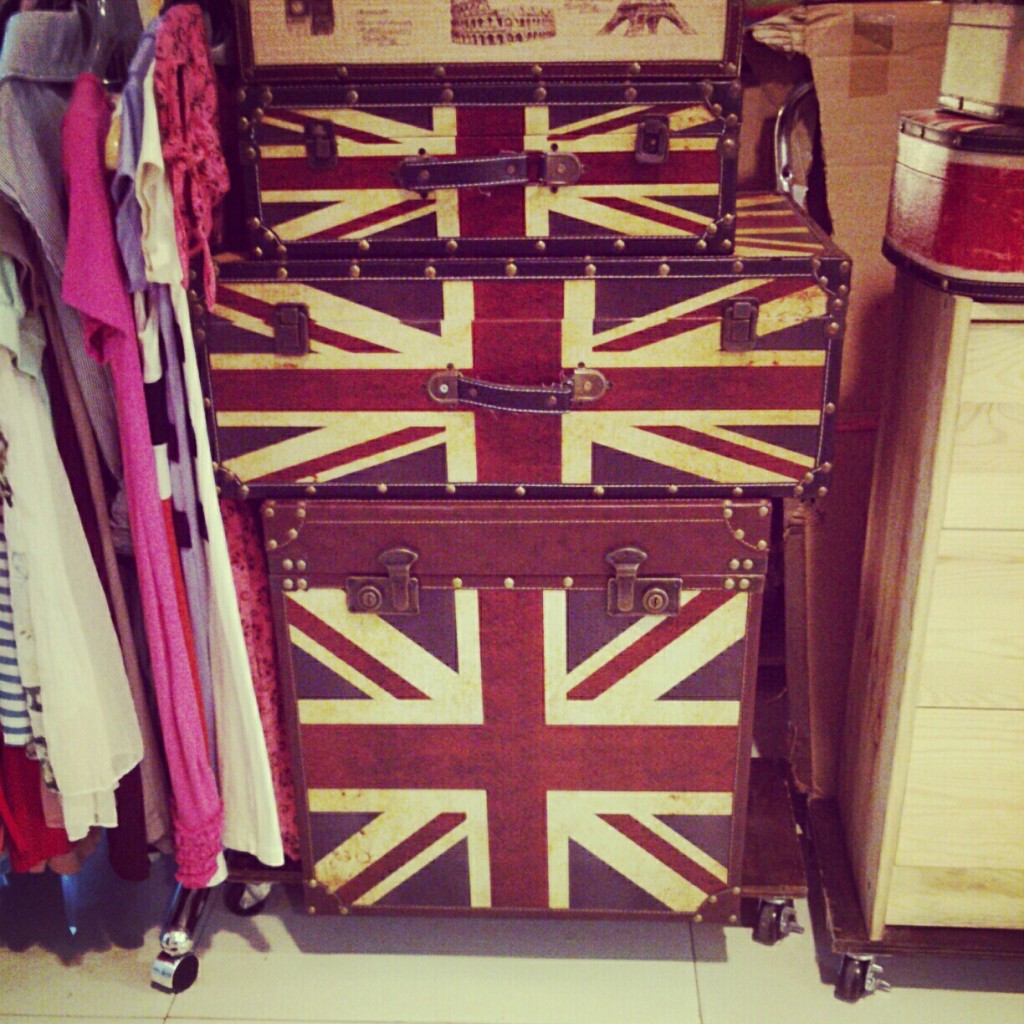 I really had no plans of buying anything that day since the purpose of our trip there was to meet up with the coolest couple we know, Frances of Topaz Horizon / Topaz Mommy and Vince (of the Third World Nerd), who are good friends of AJ's.   But one look at the chest in the bottom and I knew right then that we will not be going home without it haha!
And this being Greenhills, I haggled for a discount.   I have immediately set a mental budget for this and it's a good thing  AJ and I stuck on that while haggling because the last price we got (which sealed the deal) was not too far from the budget we have set  =)
So happy to find our purchase generously covered with bubble wrap!    We picked it up after having coffee and donuts at Krispy Kreme.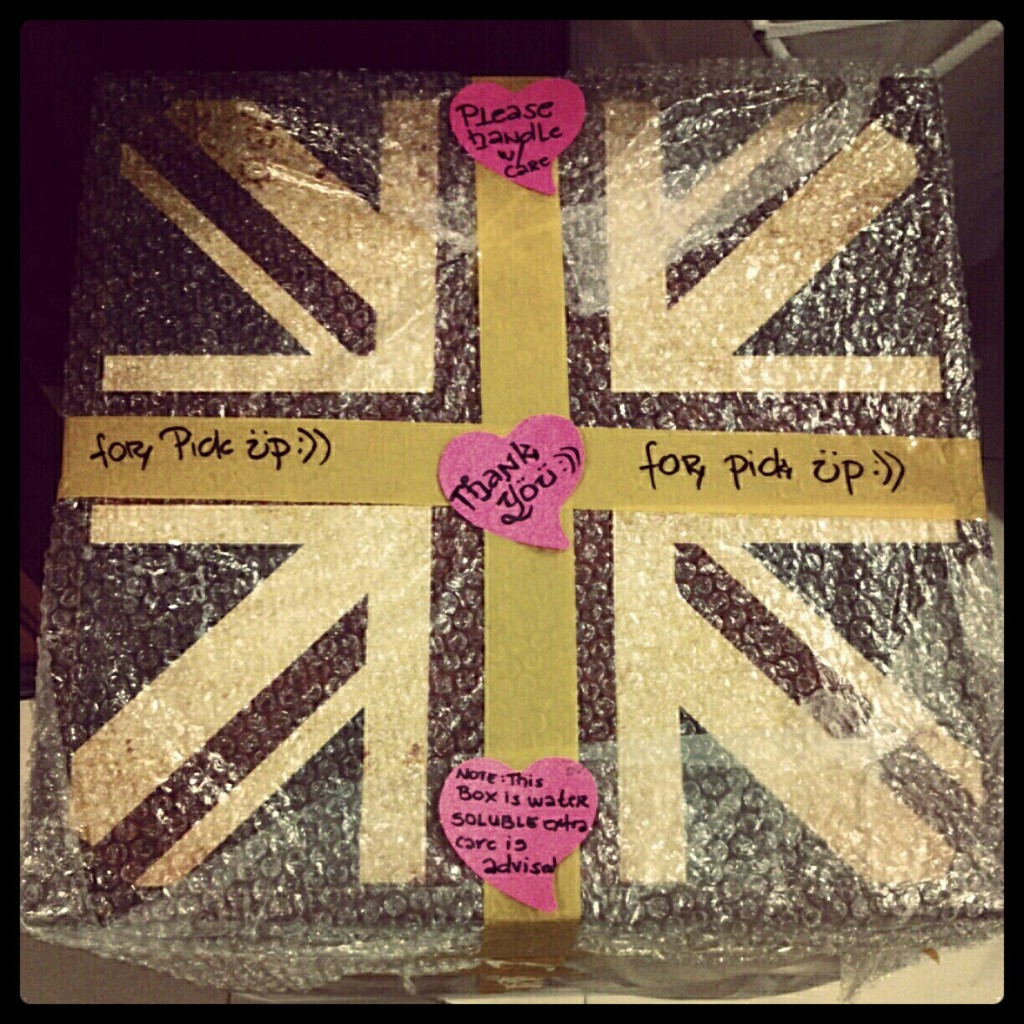 Our Union Jack storage chest replaced the makeshift side table that I made by stacking together 2 big storage boxes and covering them with table cloth (check out old picture below to have a better idea):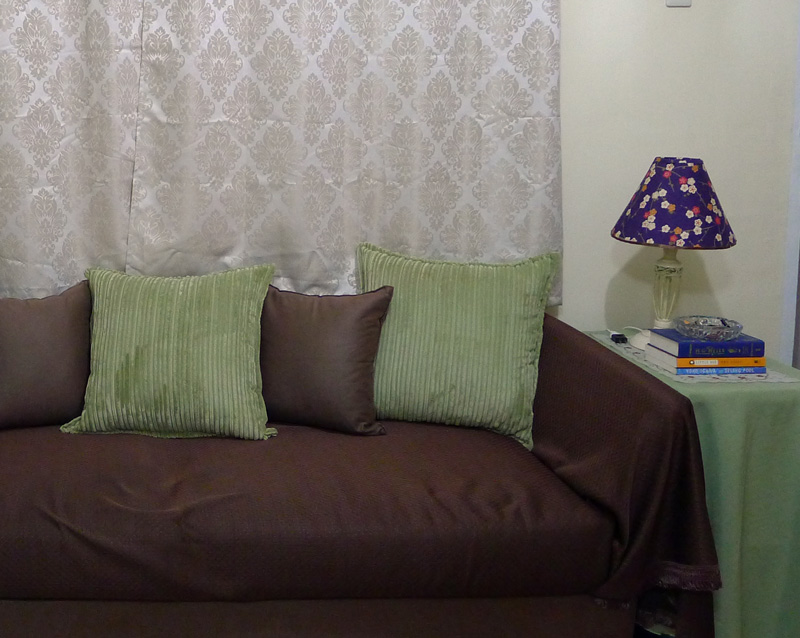 We now have a more appropriate side table that's space-saving and functional, and a Union Jack-themed design that will never go out-of-date.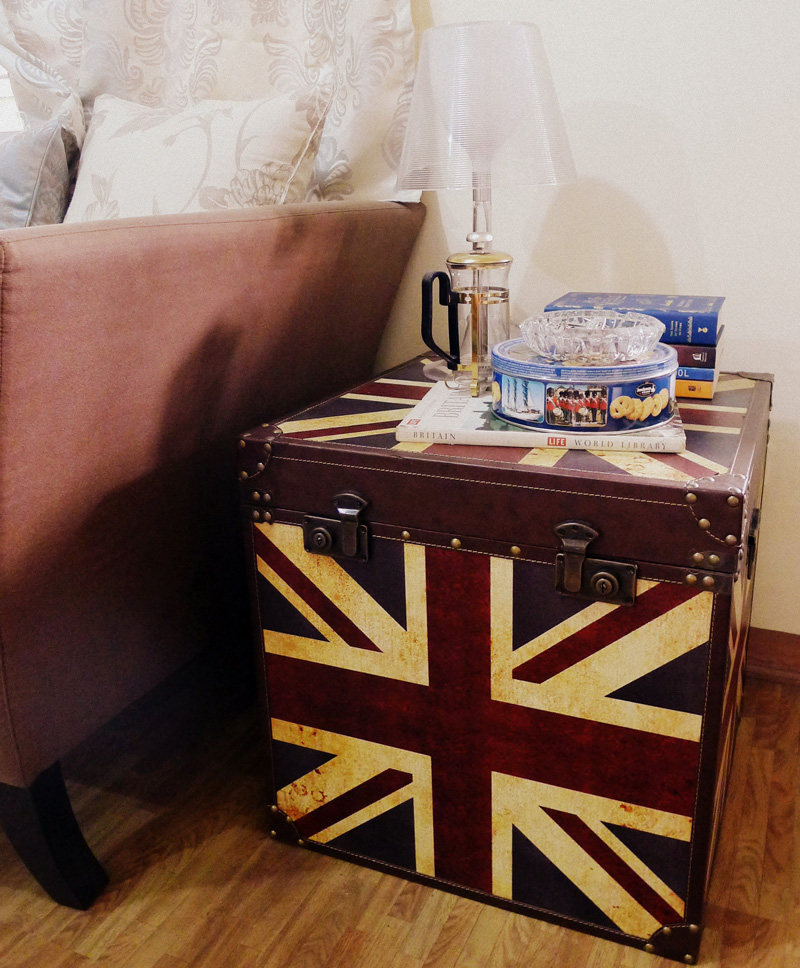 On top of this side table/storage box are the following:  acrylic table lamp (around P800.00) from the Landmark, books (including this vintage Life encyclopedia featuring Britain), coffee press and butter cookies (which I just put there because the tin can has pictures of the soldier guards at Buckingham Palace hehe).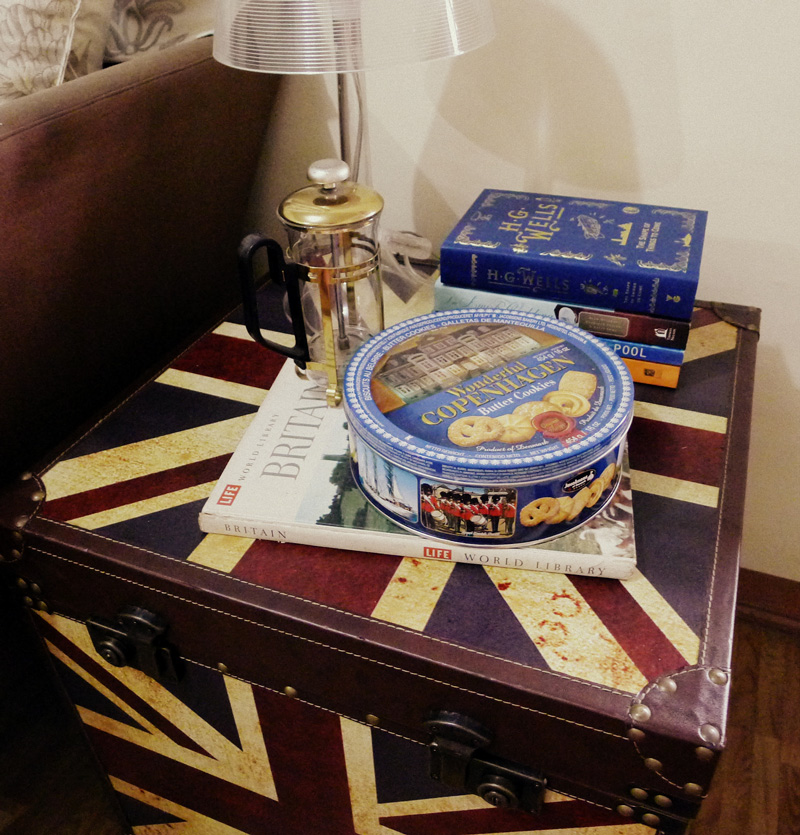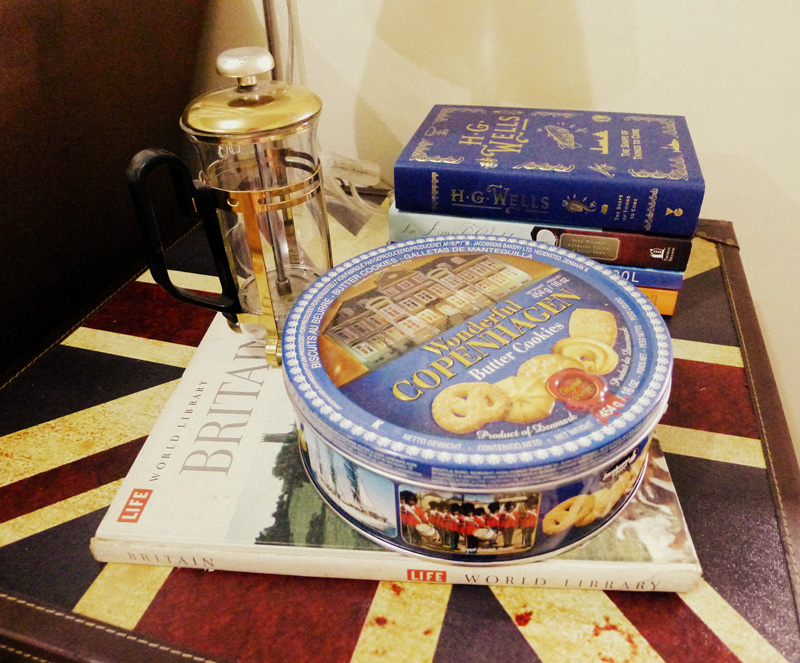 This furniture piece really rocks!
I am now finally done with decorating our living room,  and am ready to move on to our dining area.     If you will notice, I haven't been featuring it a lot here but with this next simple home project that I chanced upon online – am sure that even you will take a second look at your dining area!   Watch out for it!