These pretty ceramic bowls 'bowled me' over when I saw them at the Landmark some weeks ago.  They're cute, sturdy, and very, very cheap at P25.00 each!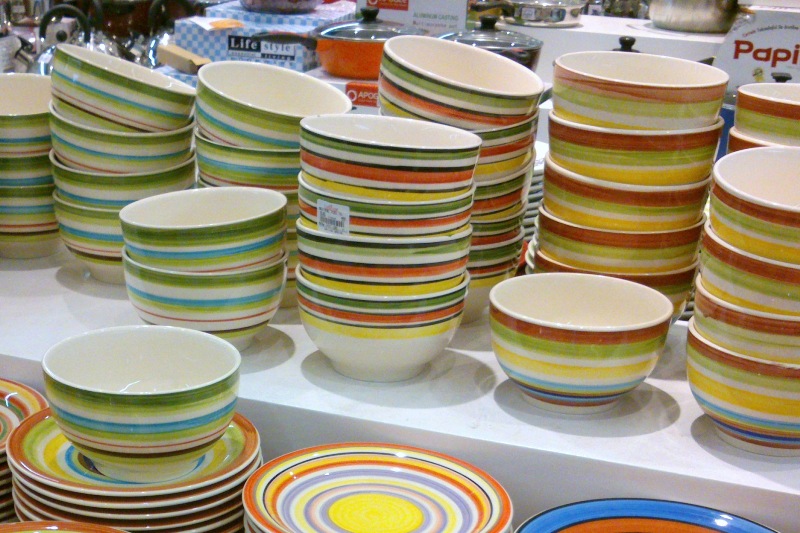 Last Saturday, I worked on a gift idea using this bowl by arranging inside it the following: individually packed cereal, tetra pak milk, raisins, cookies and spoon and fork wrapped in a colorful napkin.  The result is a personalized breakfast bowl bouquet!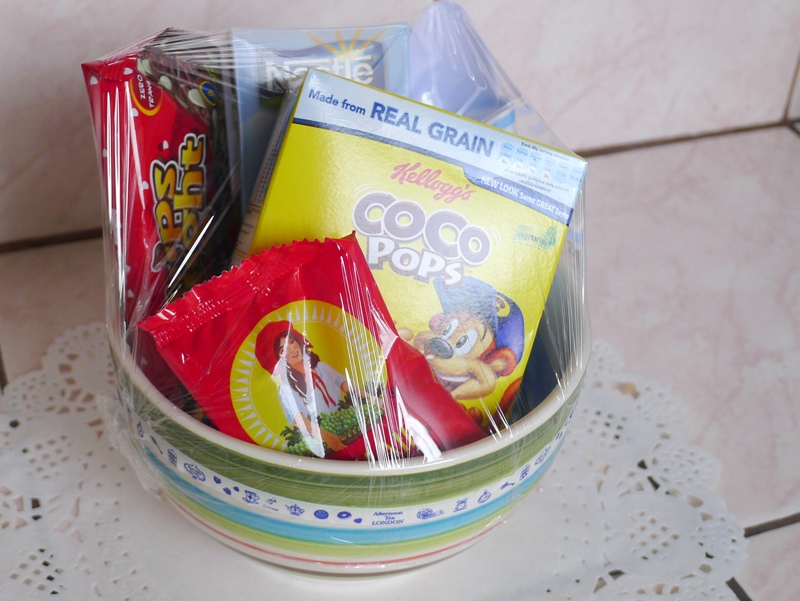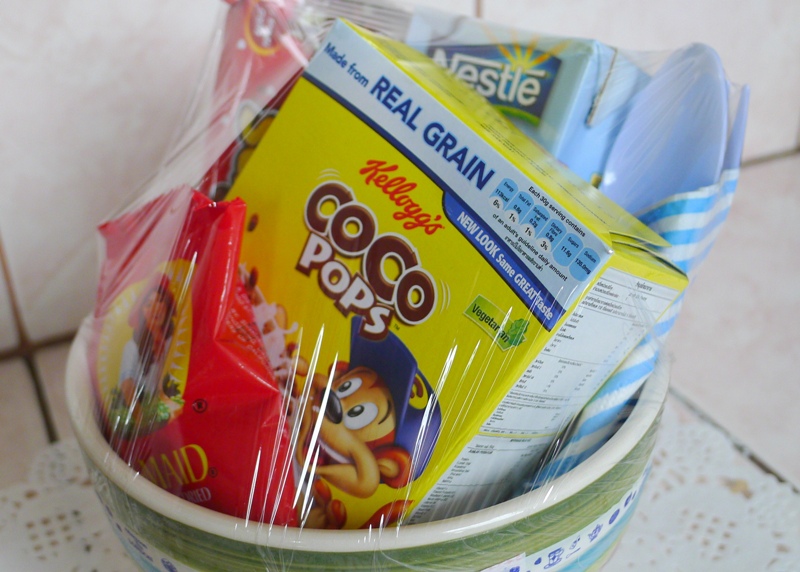 Not bad for a prototype, isn't it?  Hehe!
To hold everything together, I wrapped the bowl in cling film.  I should have used the next available size of the cling film so I can cover the whole bowl and make my work look more flawless.  But because what I got is a regular-sized one which covered only half of the bowl, I have to secure it further with washi tape.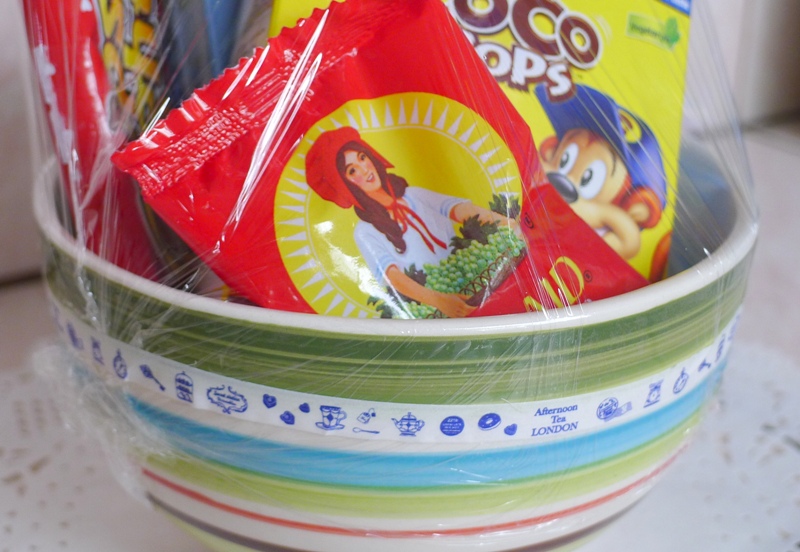 Sorry for the confusing theme!  I know that a breakfast bowl + afternoon tea definitely don't mix, but I just wanted to see if the washi tape will look better than a silk ribbon.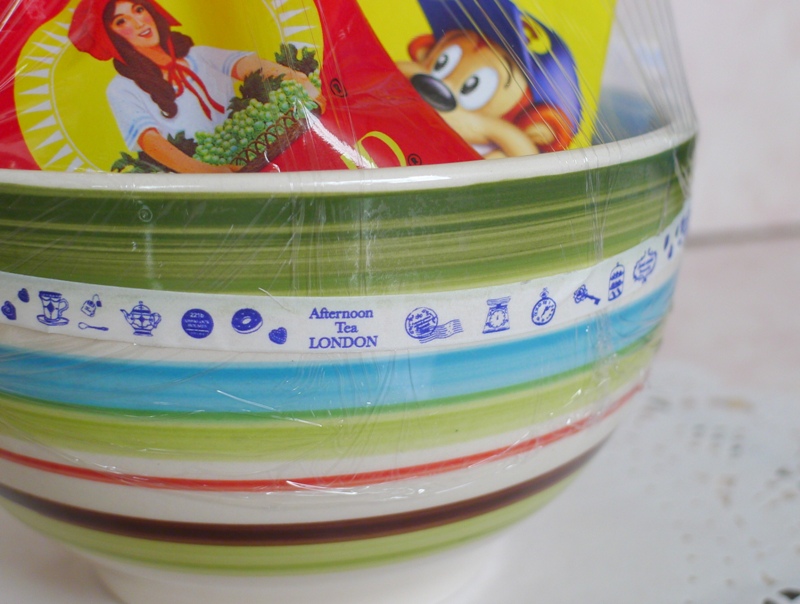 I liked how it turned out!  The washi tape was very easy to apply and didn't peel off at all.  It held the cling film perfectly.
Now, the reason why I chose these goodies for the bowl bouquet instead of Christmas chocolates or cookies is simple:  kids will be receiving a lot of Christmas sweets, so why not give something that is different and fun-looking while at the same time helping them get into good habits early (like eating healthy breakfast) which they can carry through adulthood.
To make this gift more environmentally-friendly, you can use wooden spoons and forks, or the bio-plastic version similar to those I used for our DIY Ice Cream Party.  I just don't know if we already have degradable cling films available locally but these are generally better for the environment because they can decompose chemically or biologically.
I hope you find this little gift suggestion of mine helpful, and maybe it will inspire you to come up with your own breakfast bowl bouquet, or Christmas bowl, or a birthday give-away bowl, etc.  You can also personalize each bowl according to your recipient by filling it with his or her favorite items, then writing his or her name in the bowl for personal touch!
Got any more gift ideas using bowls and other functional items from your kitchen, garden, etc.?  I'd love to hear about them, especially your own creations!