I recently checked the Home Section of The Landmark and found these fabulous home items that are perfect either as gifts this Christmas, for making your home beautiful or to add prettiness in your DIY parties!
I spotted these dainty flower pots and tin pails in princess-y colors of pink, purple, apple green, rose red and white.  Prices start at P50.00 (okay, make that P49.75).  They can be used to hold edible Christmas gifts too.  Instead of putting Christmas goodies in small baskets, why not try these instead which can be recycled as stuff organizer, home decor or flower pot after.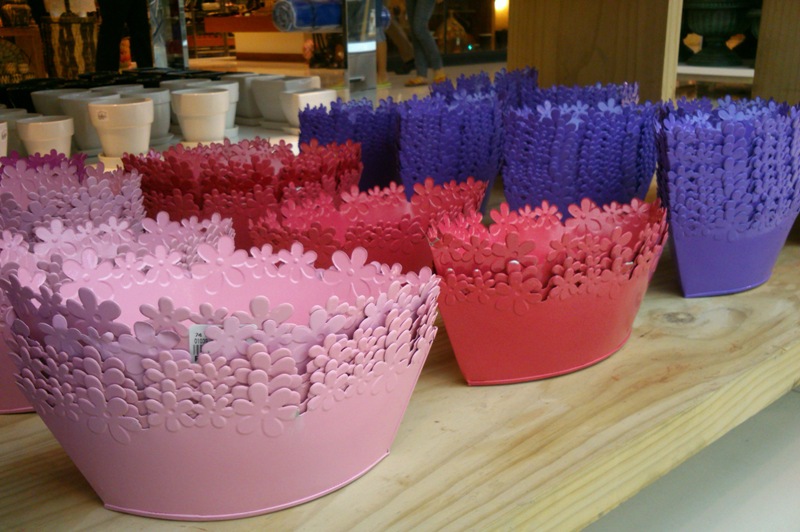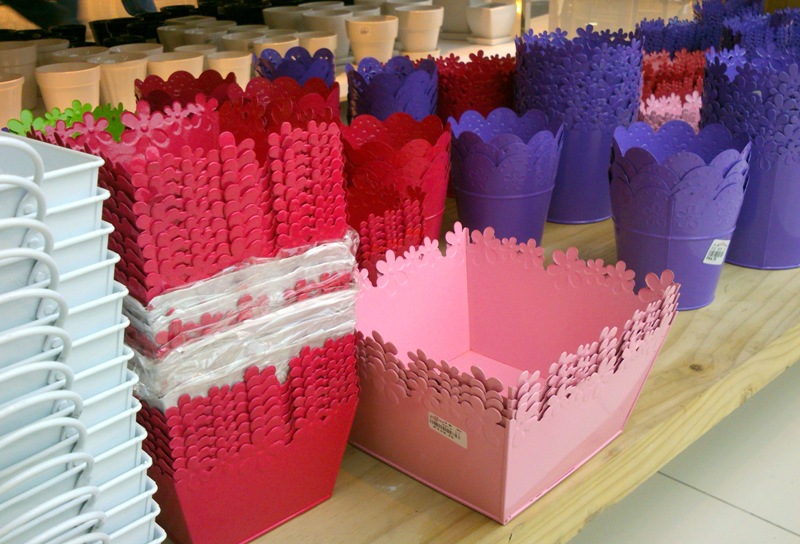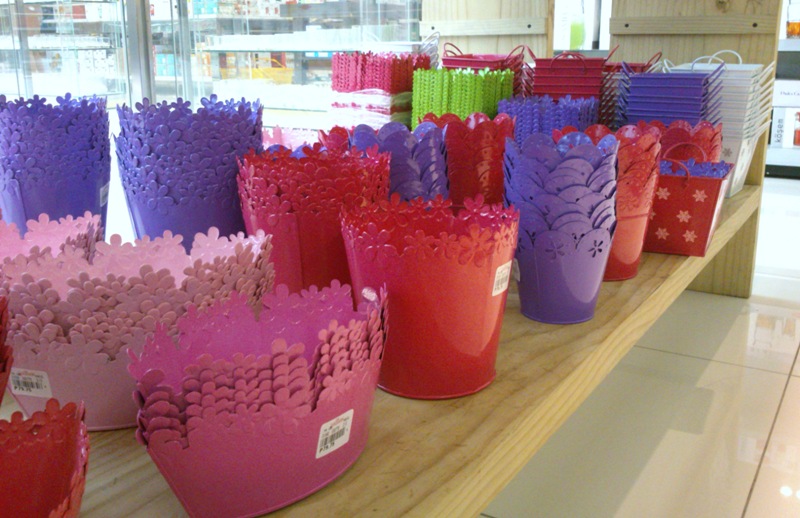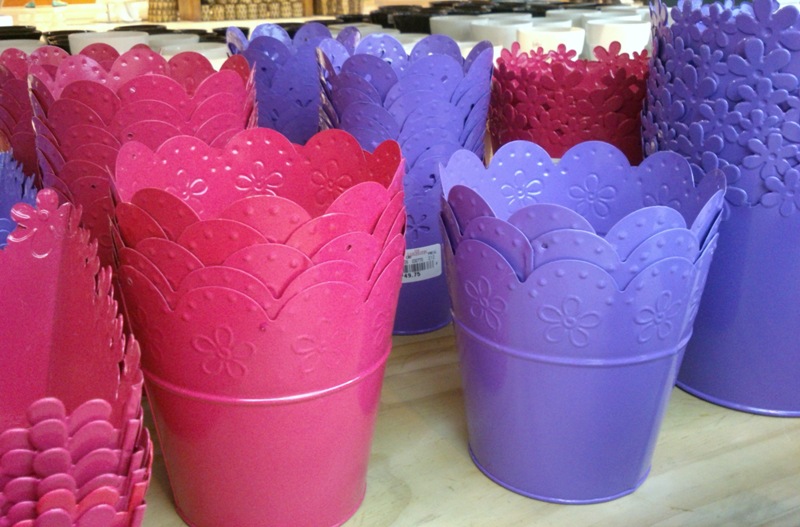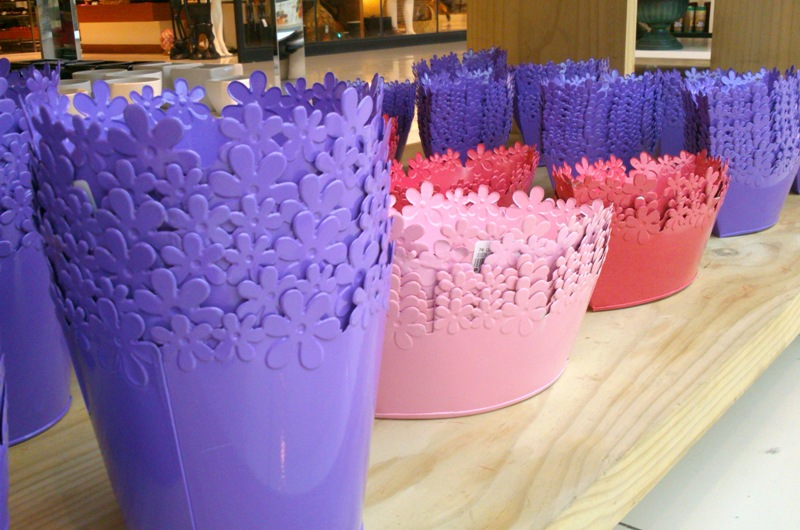 Also sighted at the bigger and better Home Section of The Landmark are these pretty candle lamps in matted white finish.  I like the one at the right for its simple and clean pattern.  It costs no more than P400.00.   Perfect as gift for those who love collecting beautiful things for their home.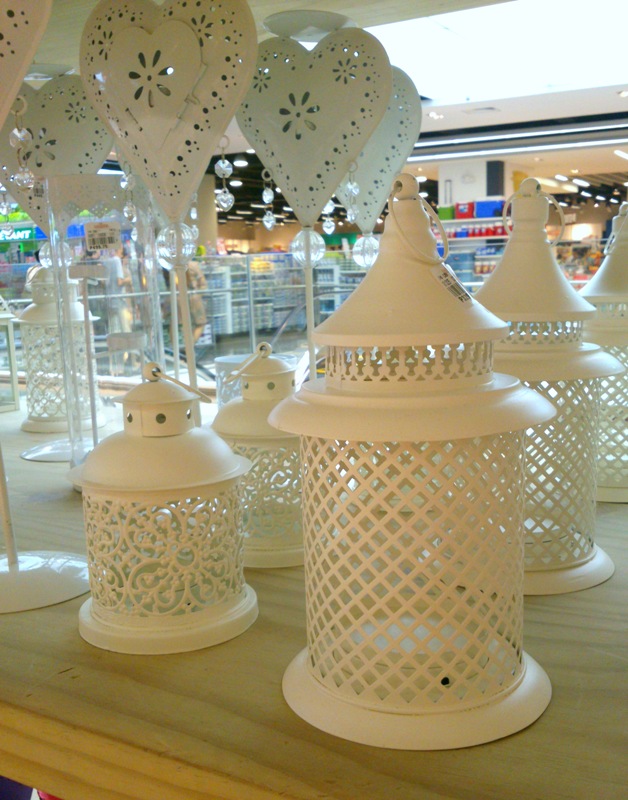 These colorful ceramic plates remind me so much of the eye-candy items at Pylone in Rockwell Makati (which I blogged about here).  I was super tempted to get one of each plate below after seeing the price tag:  just P20.00 per plate!   Parang Uniwide lang!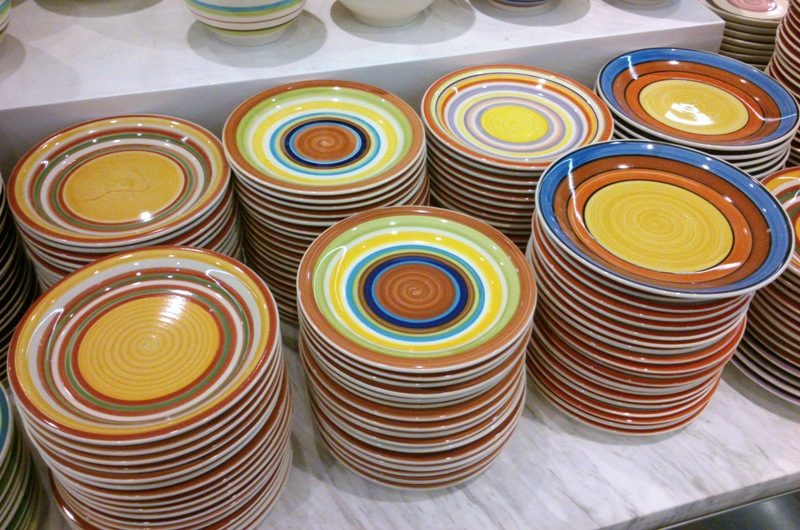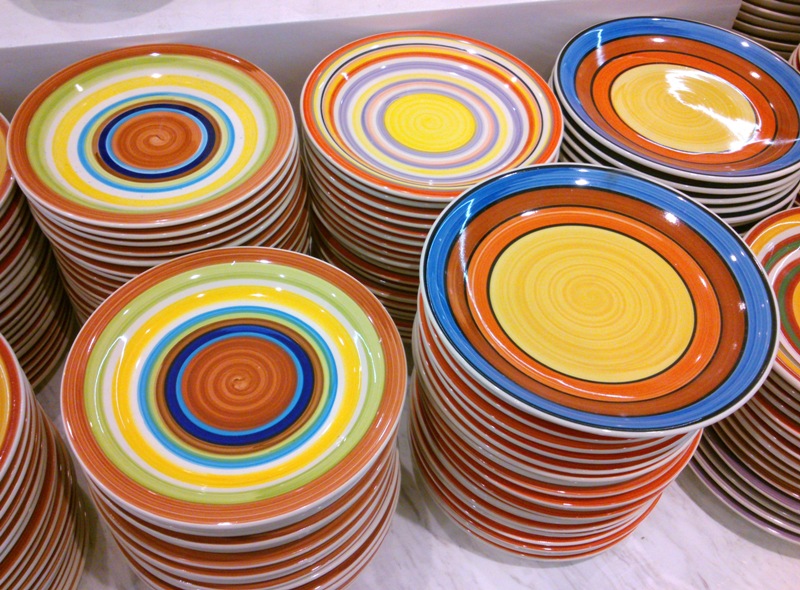 And there's more!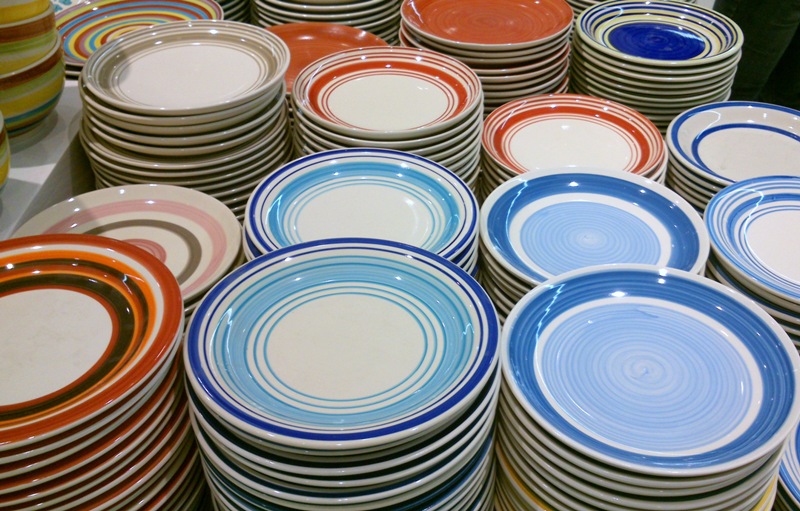 Shoppers were sort of 'hoarding' these pretty ceramic bowls that matched the plates perfectly.  And why not?  They are priced at only P25.00 each!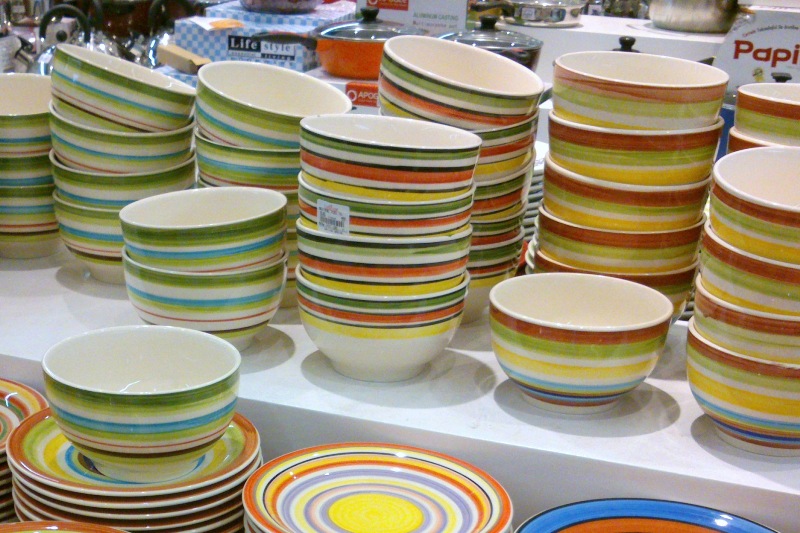 I then thought of my overflowing cupboard so I hold off buying these plates and bowls.
But then this gift idea instantly came to mind when I saw these colorful bowls:  fill it with individually packed cereals, tetra pak milk, nuts, raisins, wooden spoon and other sweet treats then cover the whole thing in cling film or plastic wrap before tying it with a nice, big red ribbon.  Now you have a a personalized breakfast bowl bouquet!   Isn't that nice?  =)
So, have you started window shopping for your Christmas gifts yet?
If not, then my timing is just right!   Starting this September, The Bright Spot will be featuring gift ideas for Christmas.  I love window shopping (online and at the malls) and taking pictures so I'll be putting those two outlets of mine together and come up with lists of gift suggestions from time to time, which maybe can help you in your gift shopping this holiday season!
Now I know why they say Christmas starts in September.  I think it meant to read as Christmas shopping starts in September, hehe!
Let the shopping begin!