There's a new store at Rockwell Makati – Pylones – which is impossible to miss because of their eye-candy items on display  =)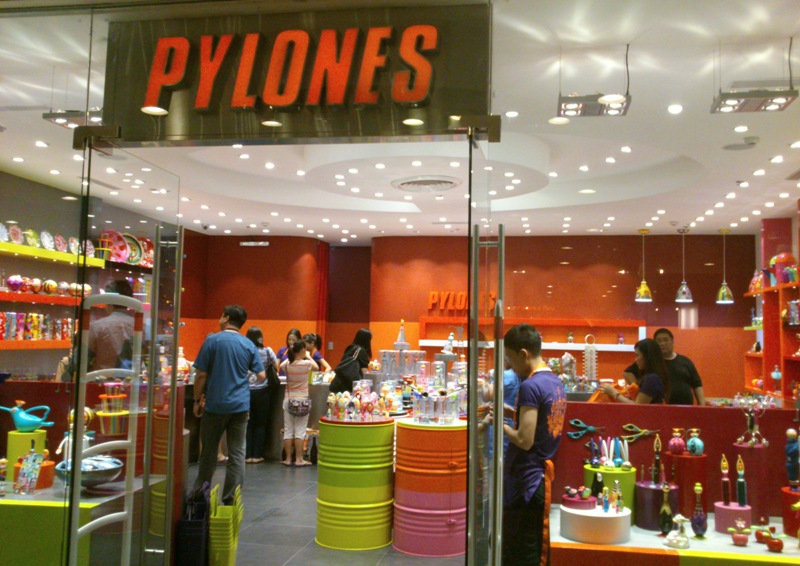 Founded in France in 1985, Pylones (pronounced pea-lone), delights consumers everywhere with thoughtful designs and innovative twists on everyday objects.
Pylones shops are renowned for their ingenious window displays and a festive environment mixing humor and whimsy with smile-inducing and practical products that address every aspect of life including home, office, playtime, personal grooming, and even pets.
(Info from www.pylones-usa.com)
I looked around the shop and was floored by the colorful and whimsical items on display.  In fact, I found it difficult to find where best to start!
I was instantly smitten by these toilet paper holders with colored toilet paper rolls.  Too cute!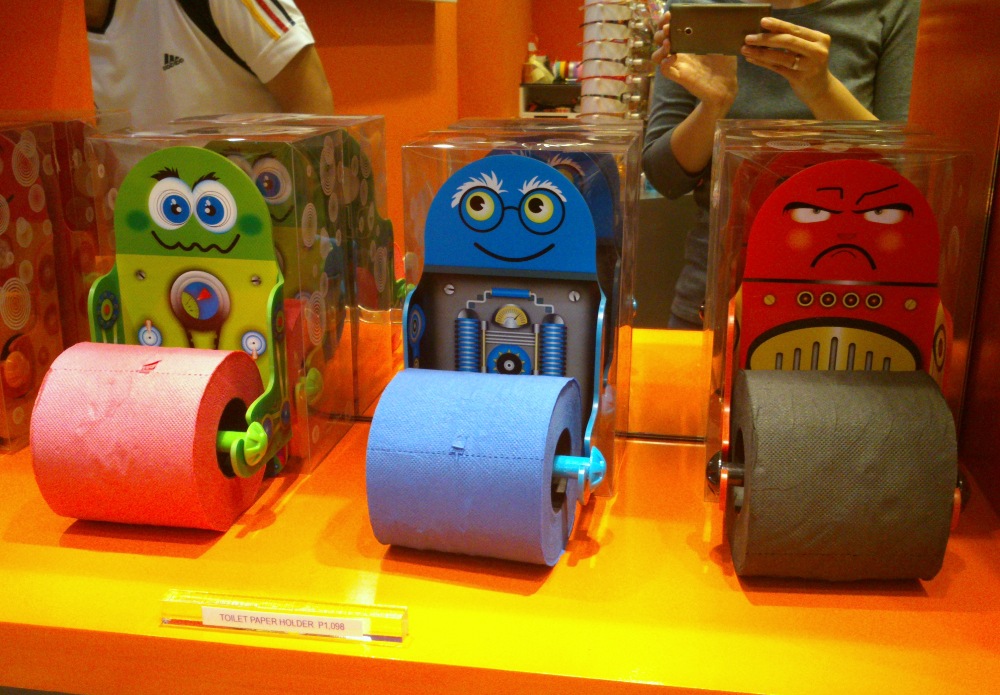 Cheese graters that looked more like centerpieces for a coffee table!  Check out the Eiffel Tower grater!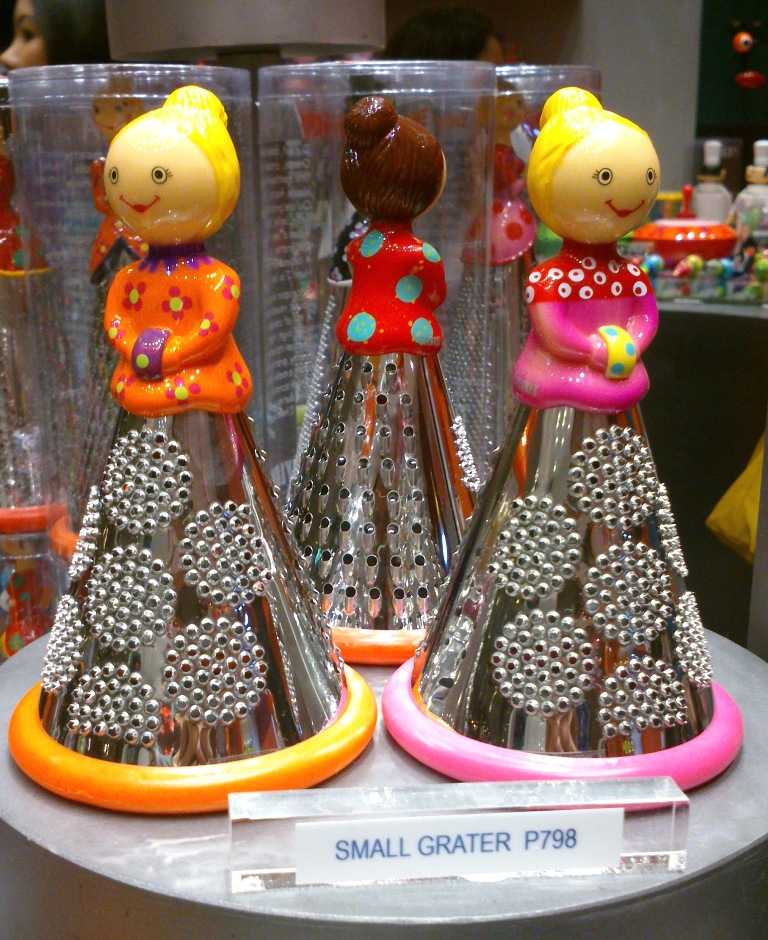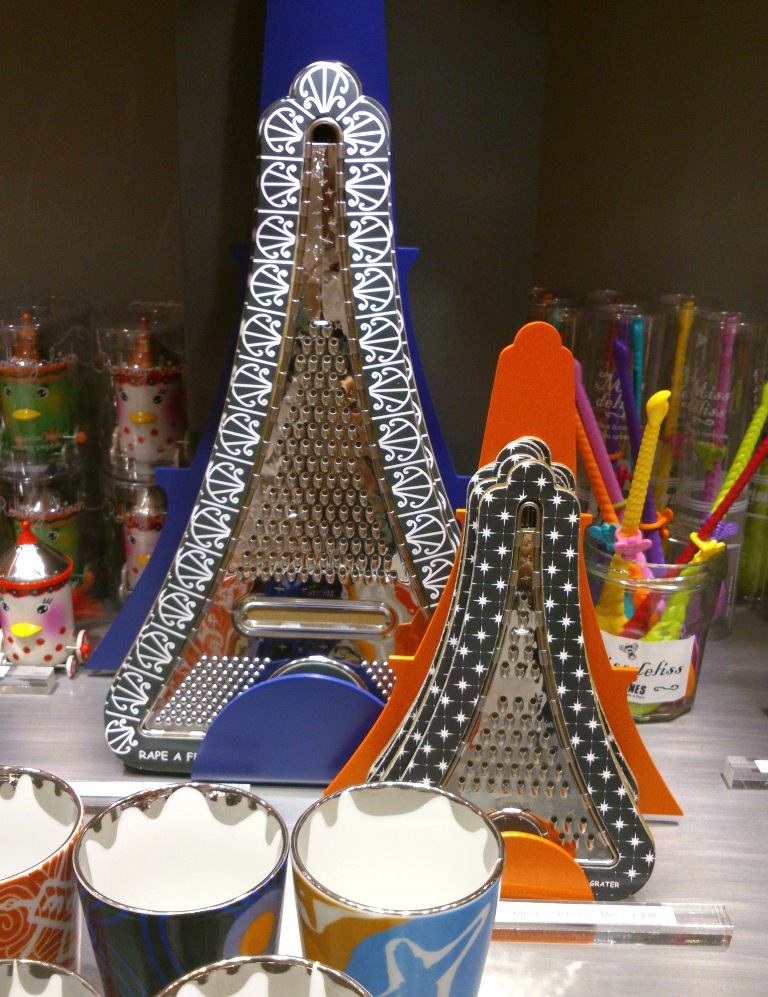 These are salt and pepper shakers.  Not to be confused as novelty items hehe!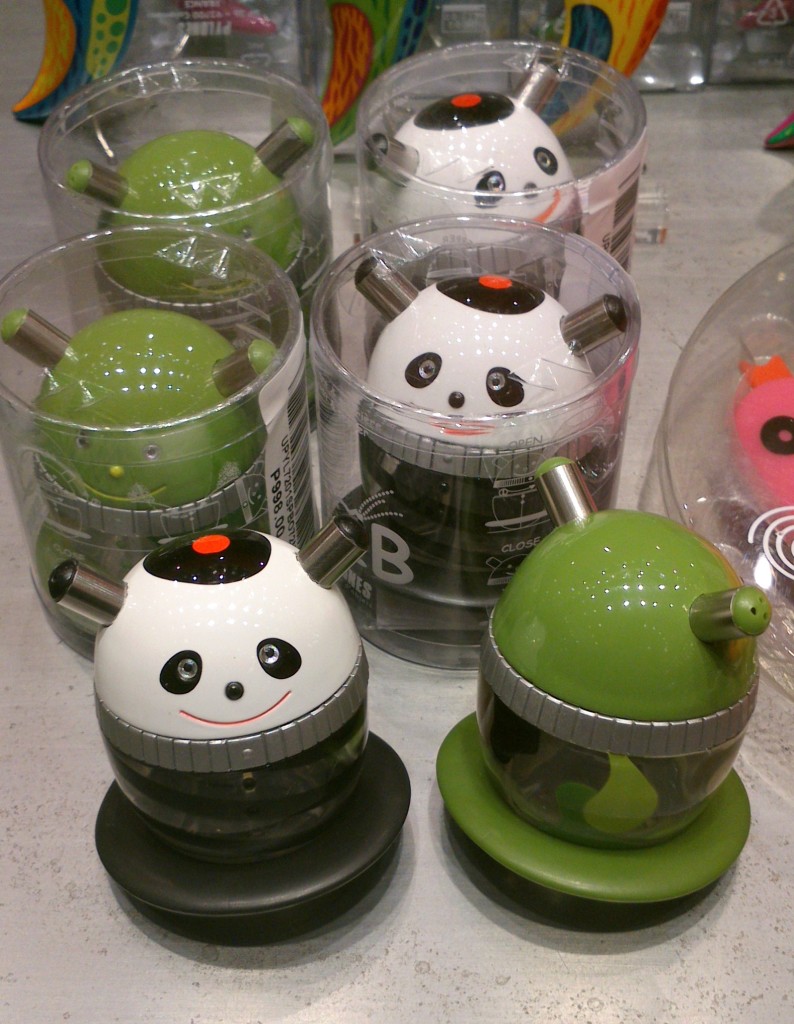 Cute plate and bowl sets that little girls and ladies alike will surely love.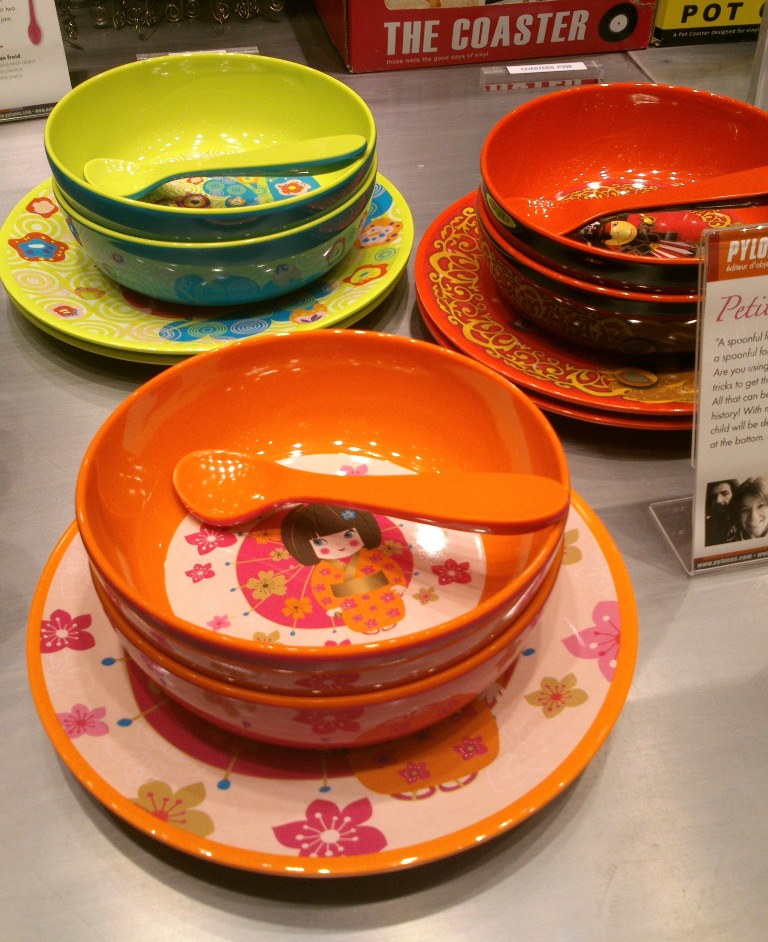 Rainbow colored coffee mugs set.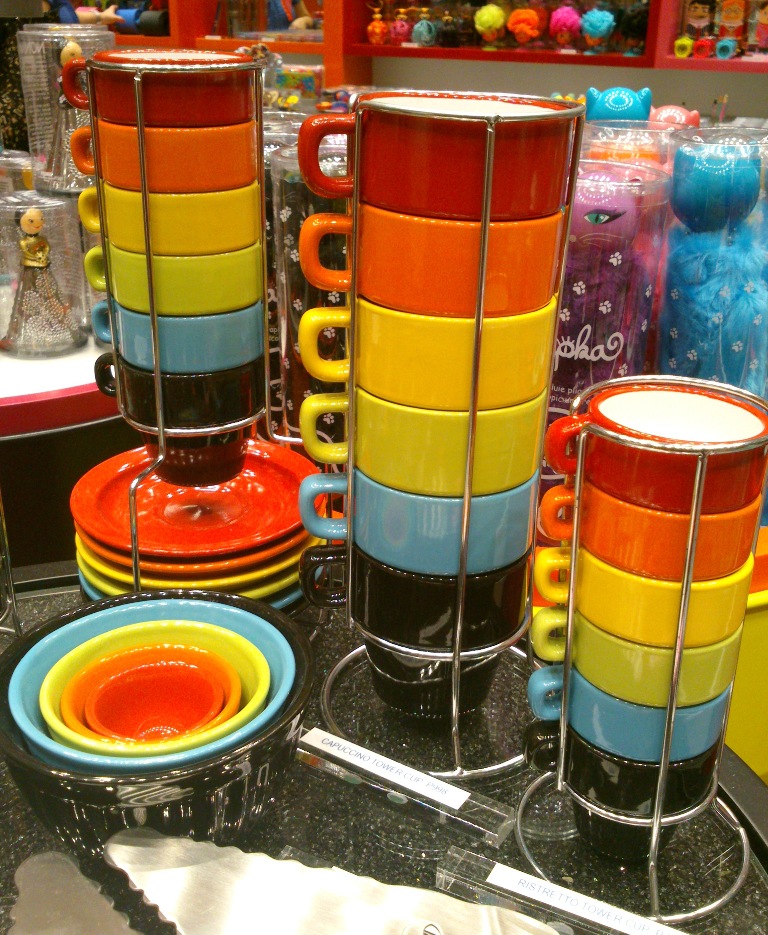 Butter knives that reminded me so much of "Kevin" – that colorful, flightless bird from the Pixar movie, "Up"   =)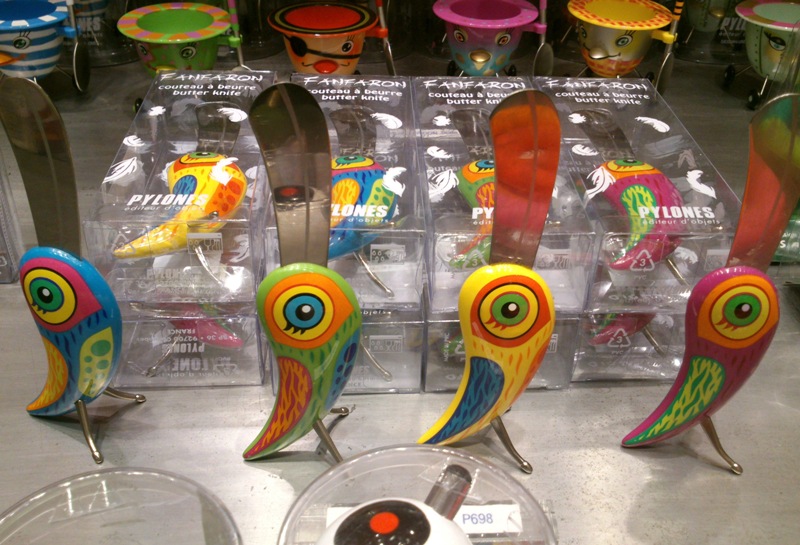 Bread knife + cheese knife + can opener that's shaped like a rhino.   Cool!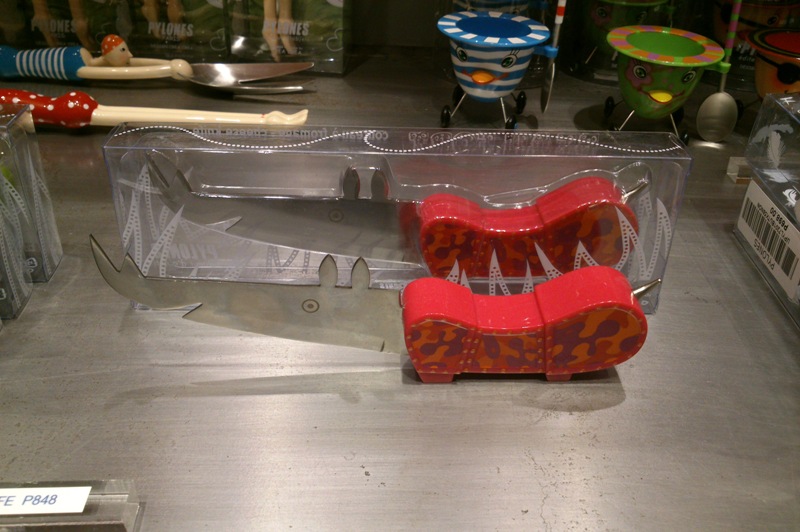 Foldable shopping bags shaped like ballroom skirts.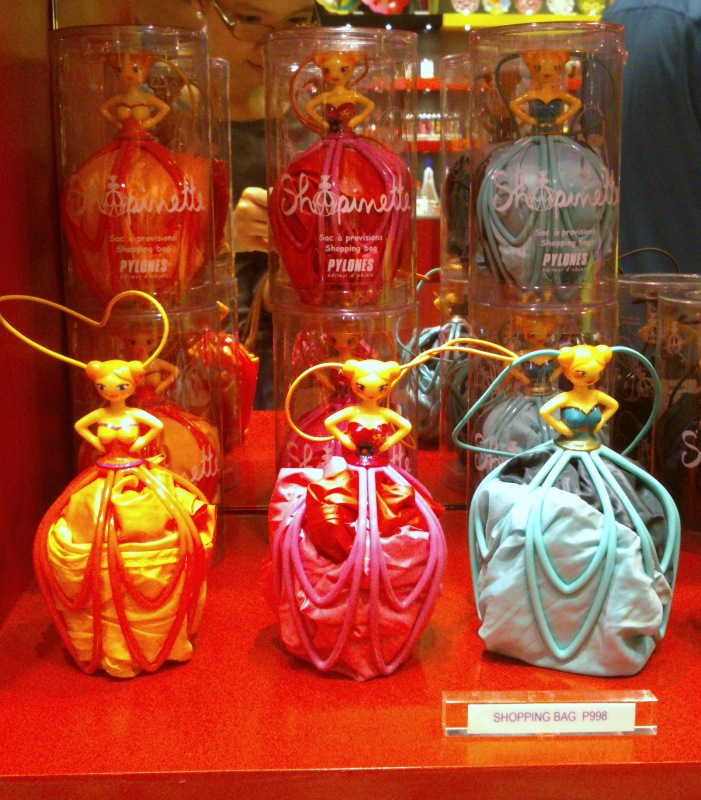 I had a good laugh when I saw this Nesting Doll that "undresses" itself as you take out the smaller dolls, until the tiniest one becomes a naked doll!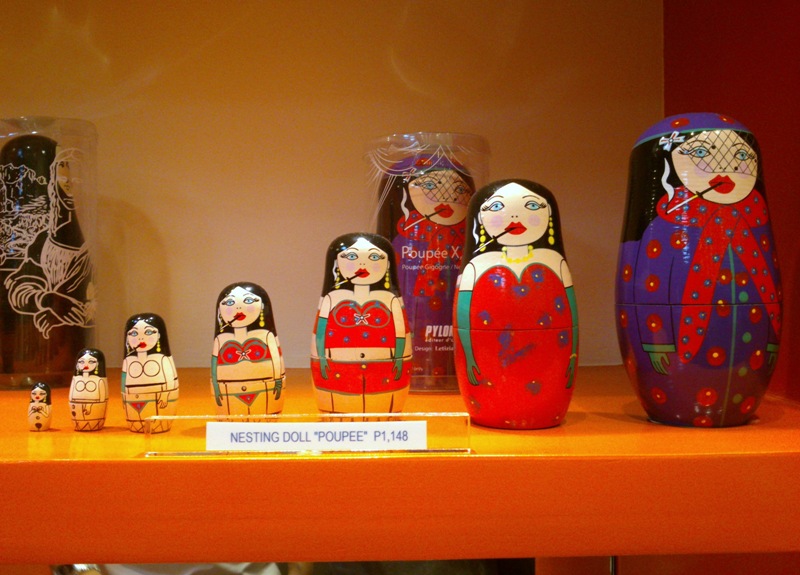 Items from the beauty department that I liked:  hairbrushes and hairbrush mirrors.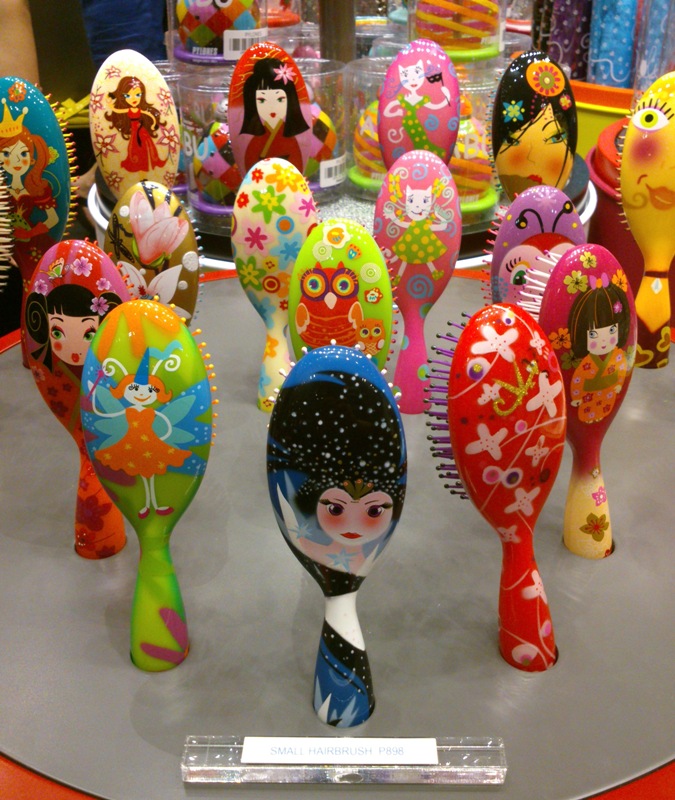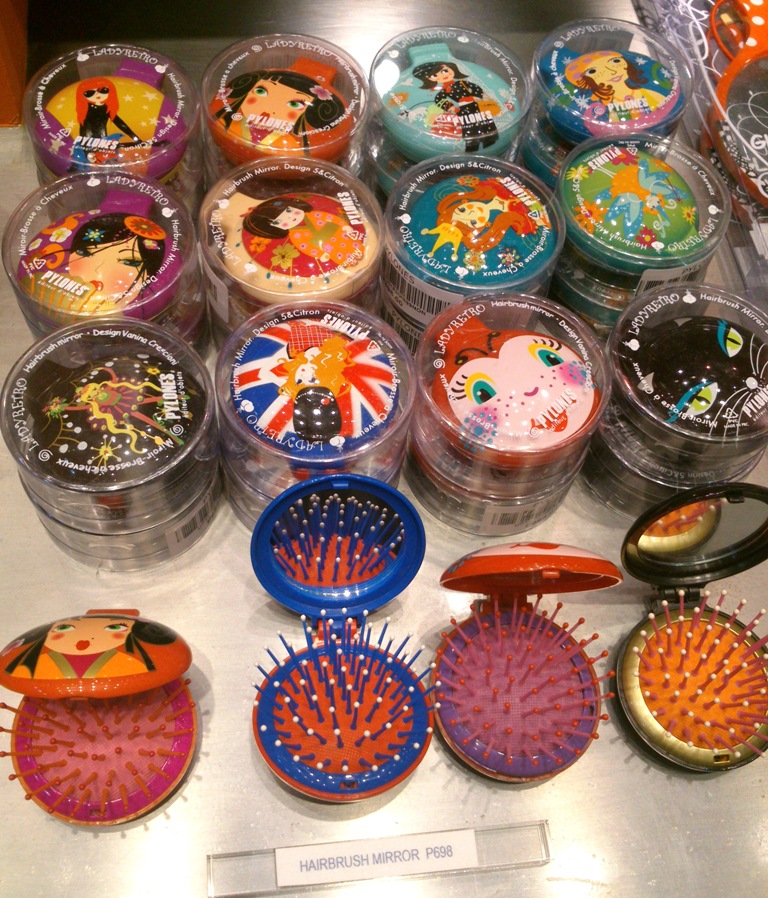 My favorite section is, no doubt, the one with colorful office and school items on display.  If only the price tags aren't hefty, I'll get these for my own use: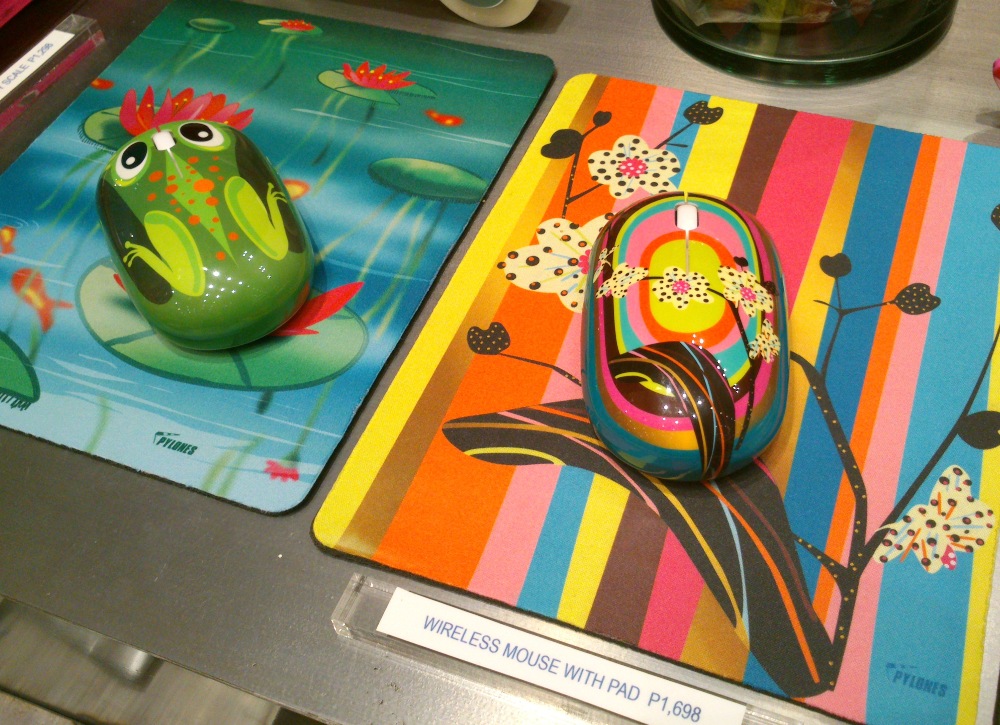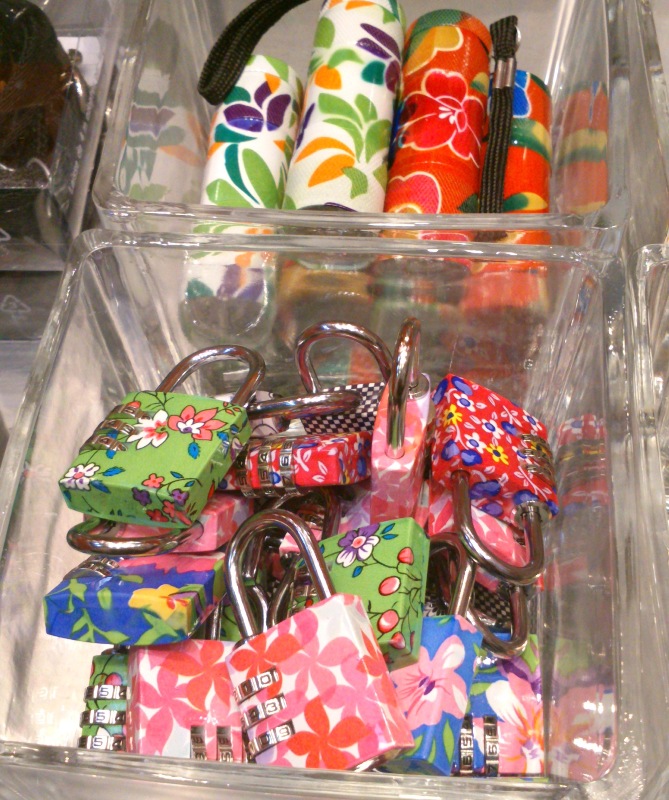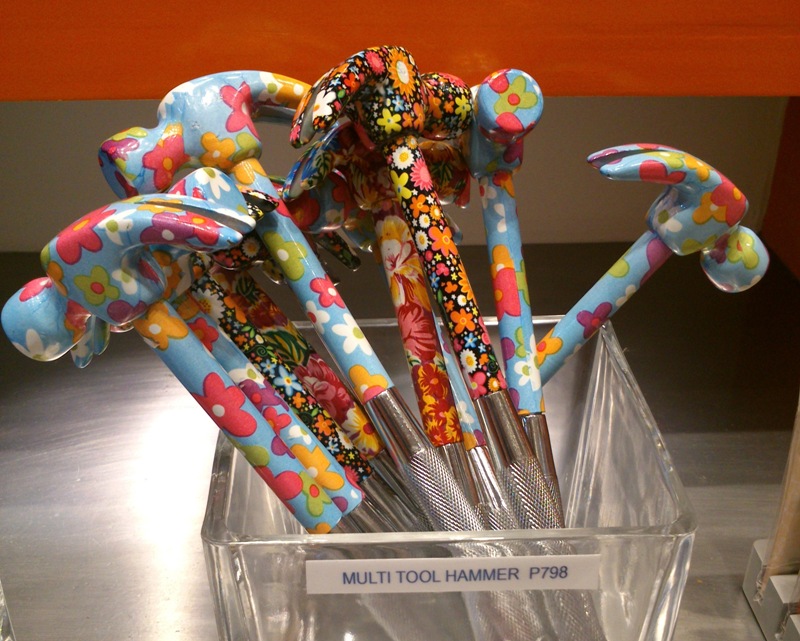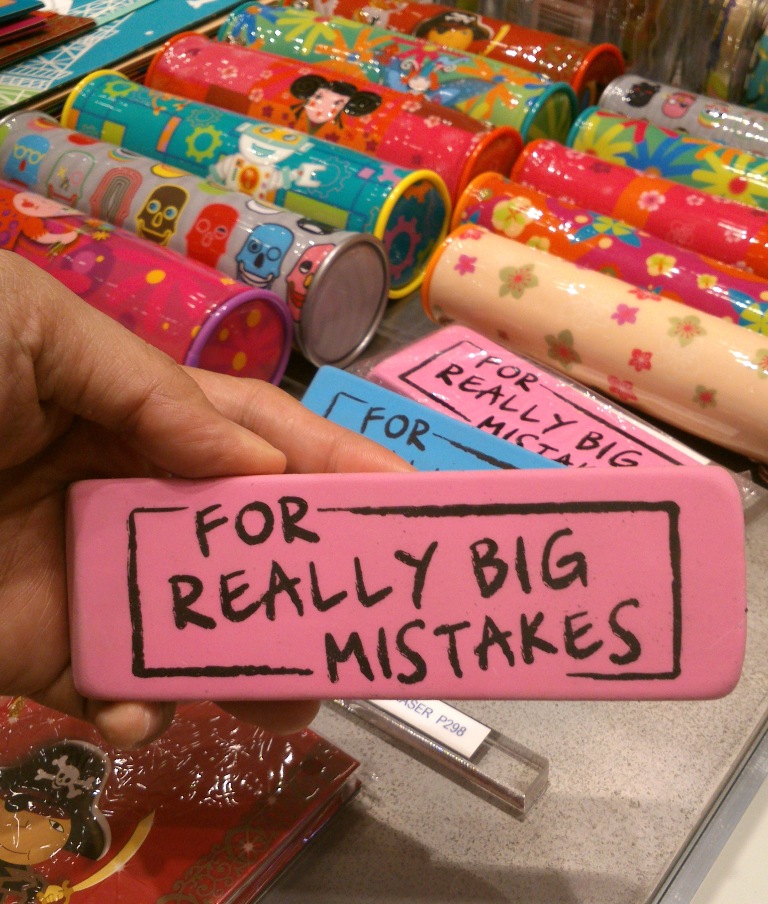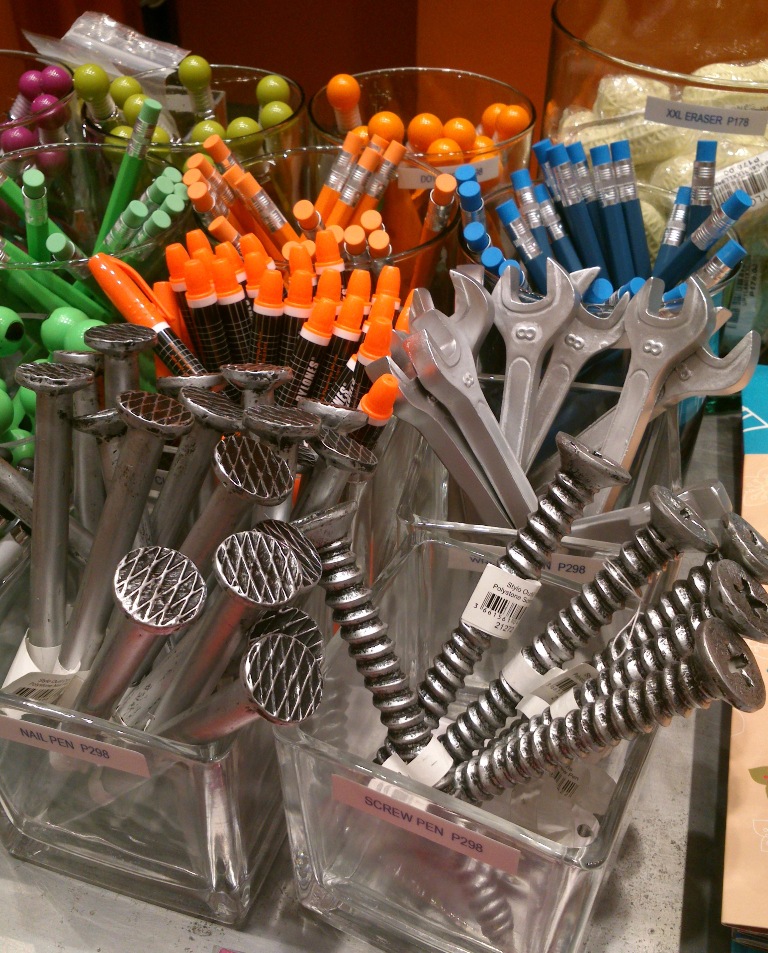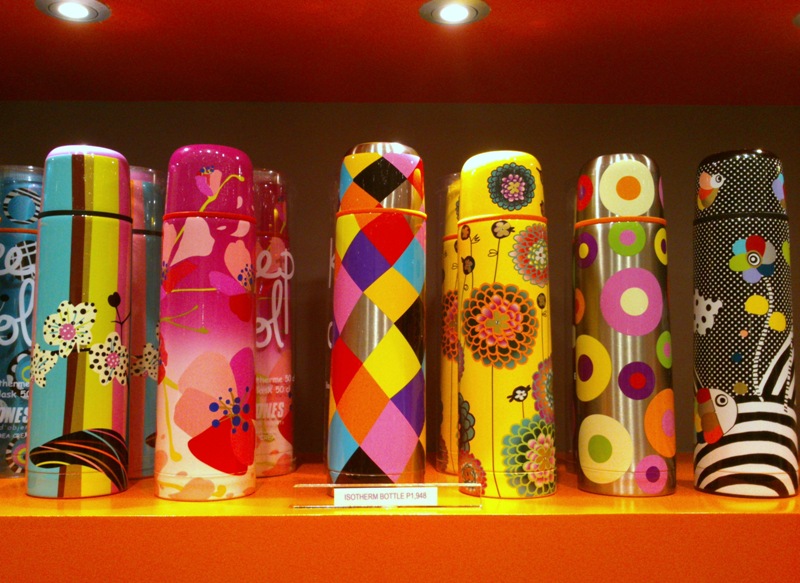 Fancy these as your bottle stoppers?  =)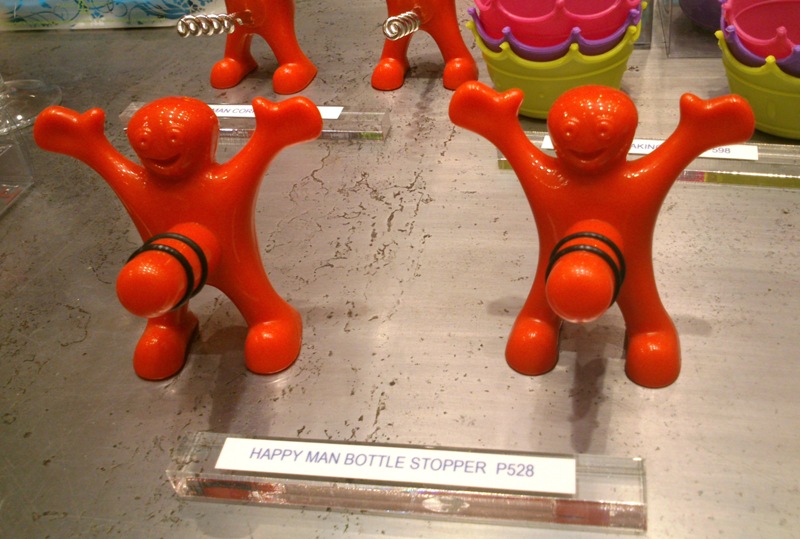 I think I was overwhelmed with the items inside, all in bright colors, that I ended up not buying anything (yet) from the shop.  There are a couple of items that I liked, though – the multi-tool hammer and the coffee mugs set (or cappucino cups).   But they're more of wants, than needs, at the moment so I'll just content myself with these pictures hehe!
All my photos above were taken using my Sony Xperia android phone.  It's one of those rare moments where my phone is able to capture crisp and color perfect pictures.  No color corrections were done on the pictures above; I just compressed the picture file sizes for the blog.
If you already think that the items in the pictures are too festive, then wait till you see the actual stuff at the store!   There's a burst of colors that makes Pylone a very happy store, where every item inside is not only fashionable and hip, but very useful too.
Pylones is located at Level 2 of Rockwell Power Plant, and is just across the recently-opened TWG Tea Salon and Boutique.