When I read from Mommy Maqui's blog (Familia Kiki) that Uniwide Sales Warehouse Club is closing (read her blog post here), I immediately scheduled a trip at their Coastal Mall branch the next day (a Sunday).  It's a good thing AJ is game in this kind of shopping because, as you know, Uniwide is one big warehouse (without a working aircon to boot, hehe!) and the items on sale there are either grouped or stacked together so you should be ready to dig around and get dirty to find your shopping treasures!
What I love most about Uniwide is their wide, wide, wide selection of plates available.   See those dainty floral plates below?  Perfect for tea parties, right?  They're less than P50.00 each!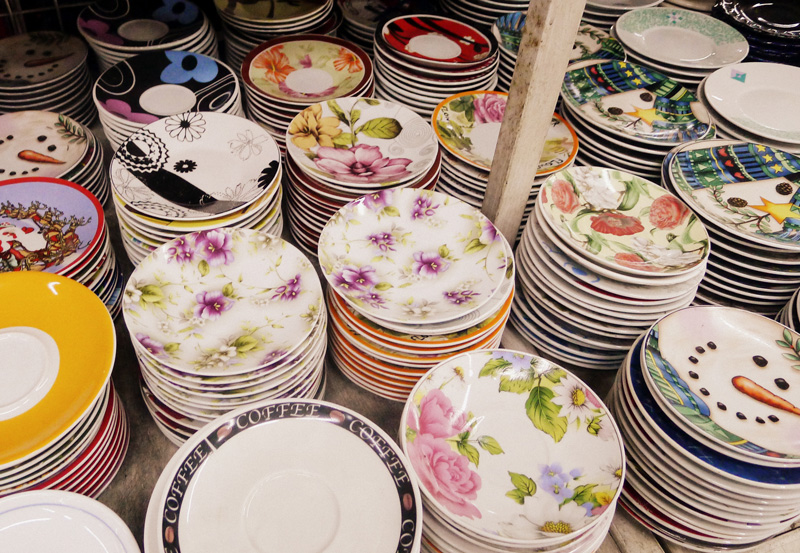 Ceramic switch plates, also at less than P50.00 each.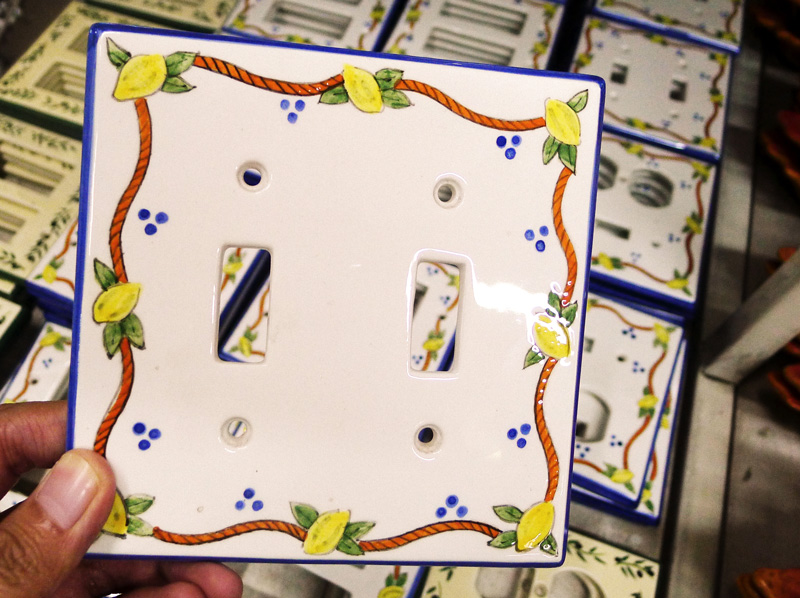 I saw this lovely serving platter with Mexican design for only P79.00.   I didn't get it right away because I thought it's too big.  And when I finally decided to get it, it was already gone. Sob!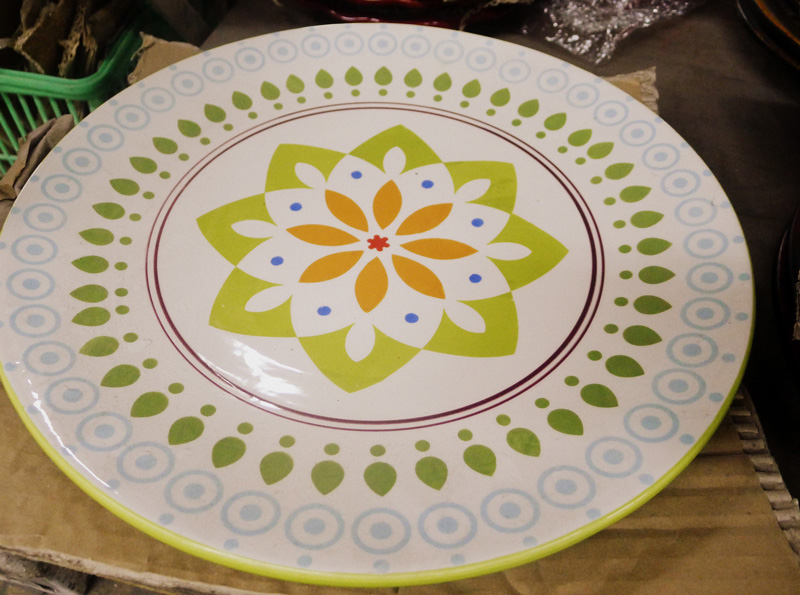 Pretty little jars in frosted finish.  Also less than P50.00 each.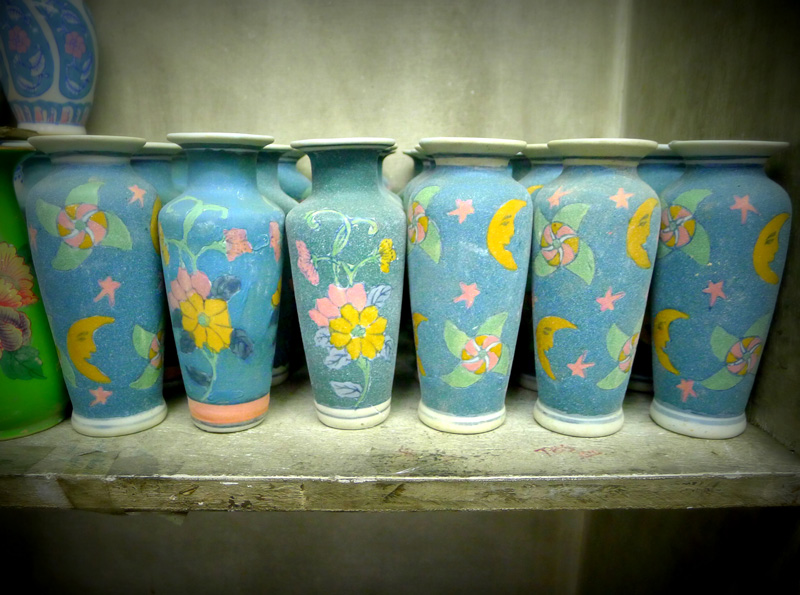 I also saw the owl ceramics that Maqui mentioned in her blog.  They're all cute but I was looking for one that's in all-white color.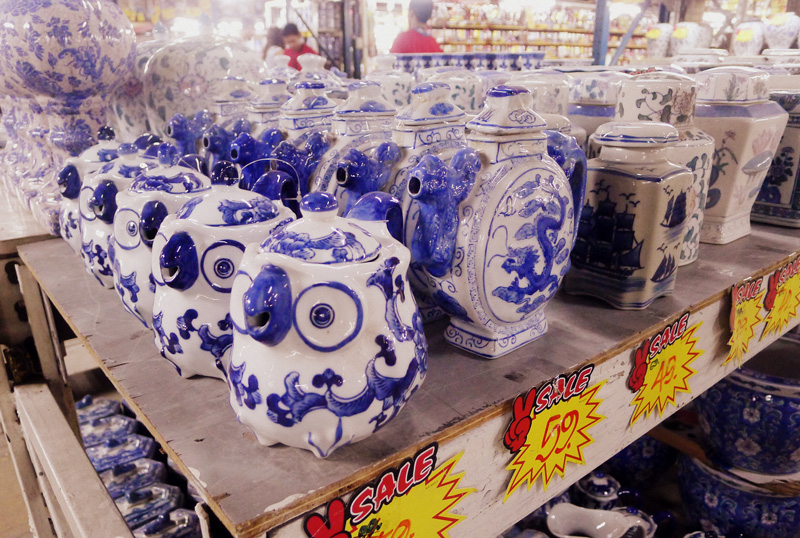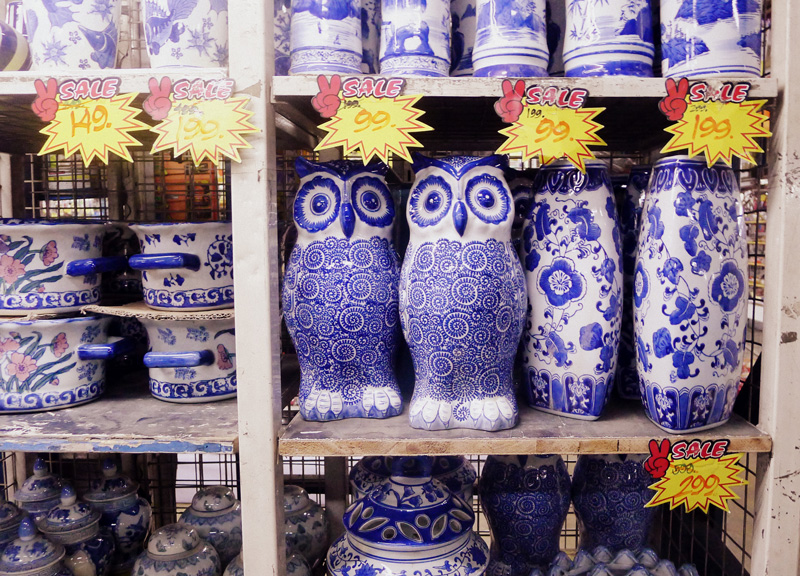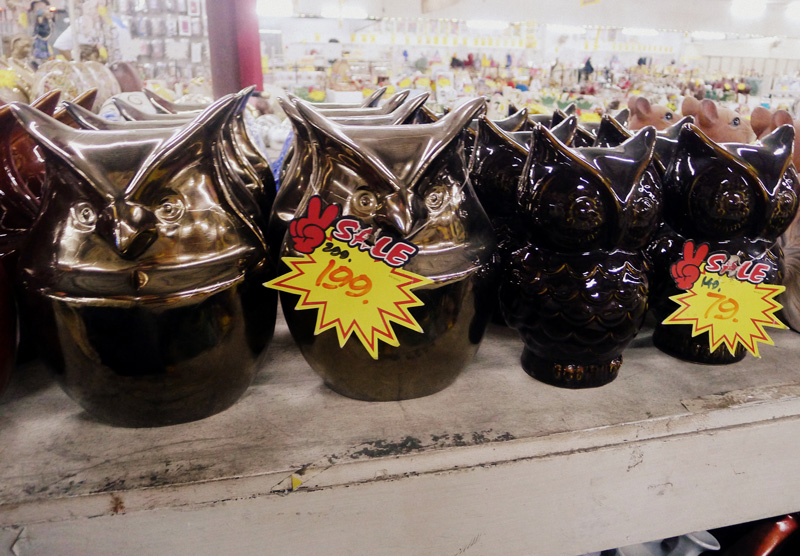 I went gaga over these mugs that sell between P19.00 to P49.00!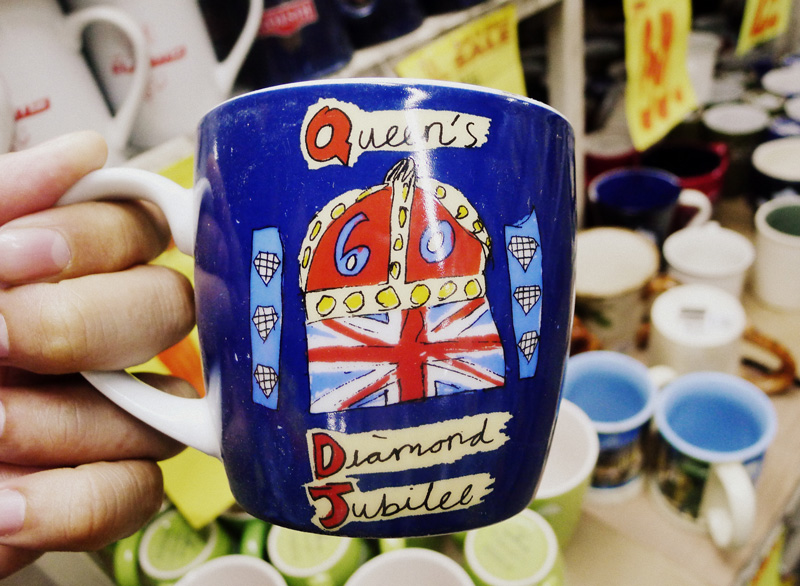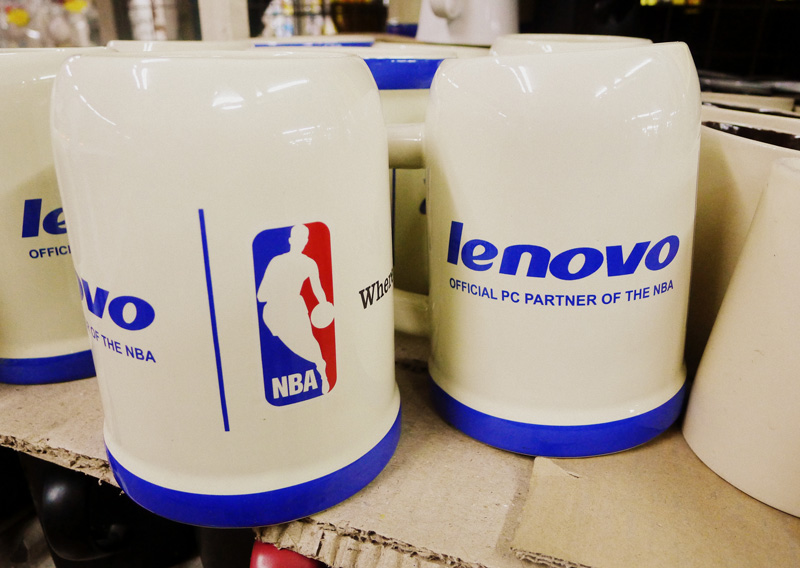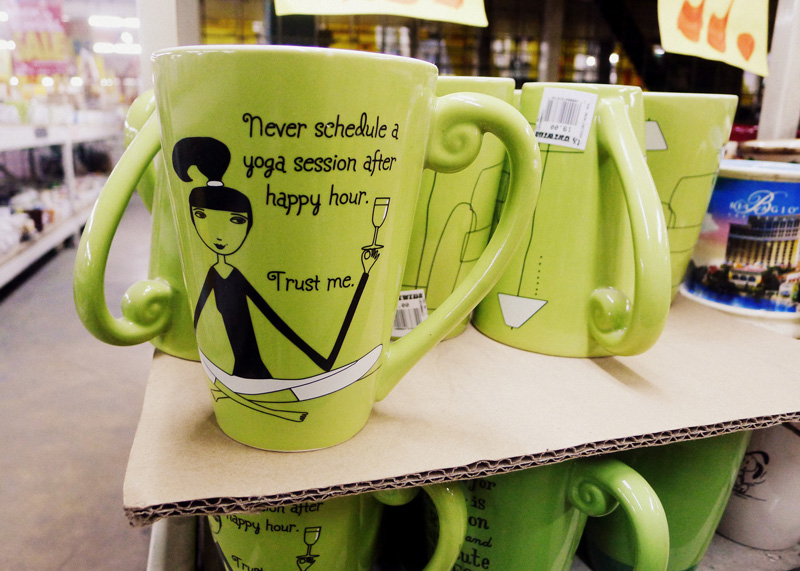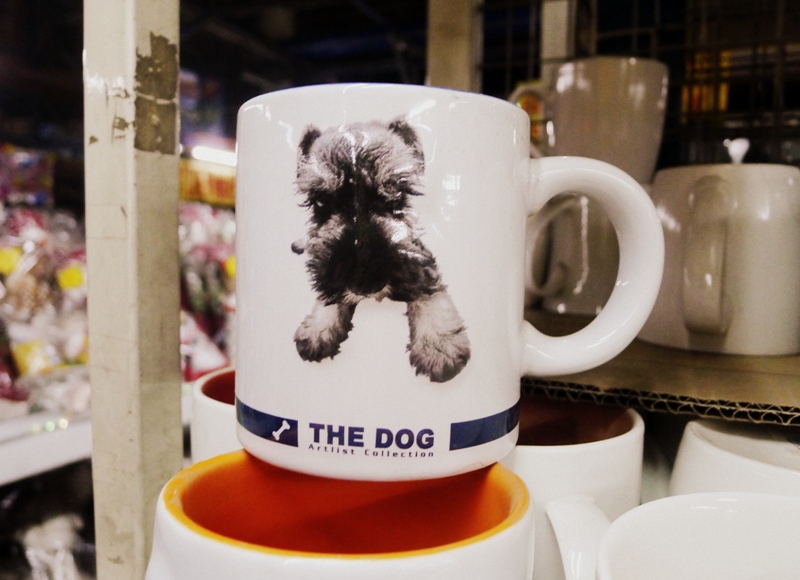 Don't get too excited in hoarding them, though.  Always double check for cracks and other product defects.  I really want the Diamond Jubilee mug and there were 3 mugs left but the printing on all 3 mugs were uneven and very obvious at the side of the handle.
Interesting ceramic pitchers selling at P59.00 a piece.
I got this Aztec-theme serving platter for only P49.00.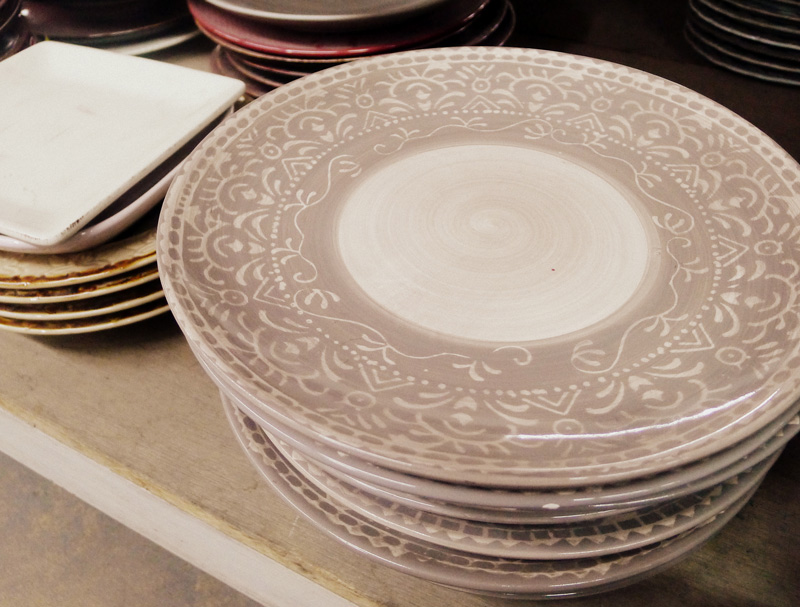 These ceramic letter and number plates are now marked down to P69.00 each.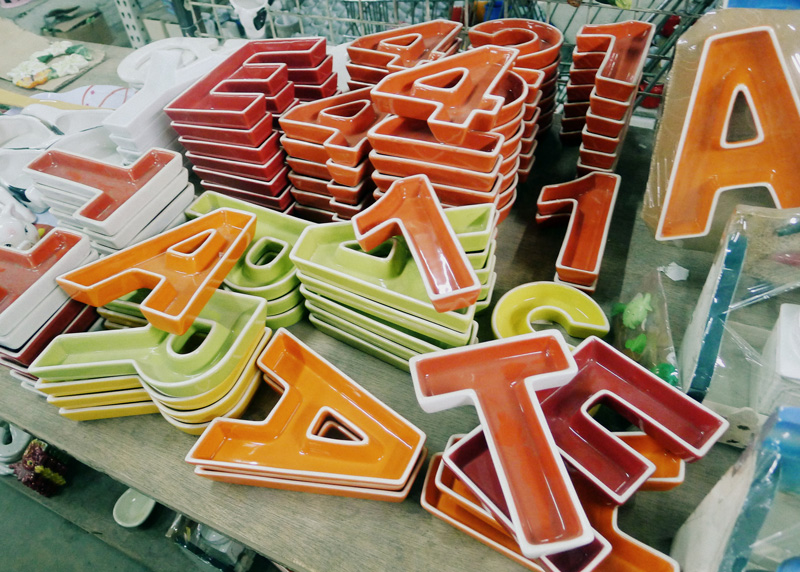 Still can't get enough of ceramics?
Check out these Christmas-themed ceramic houses that are selling there like hotcakes!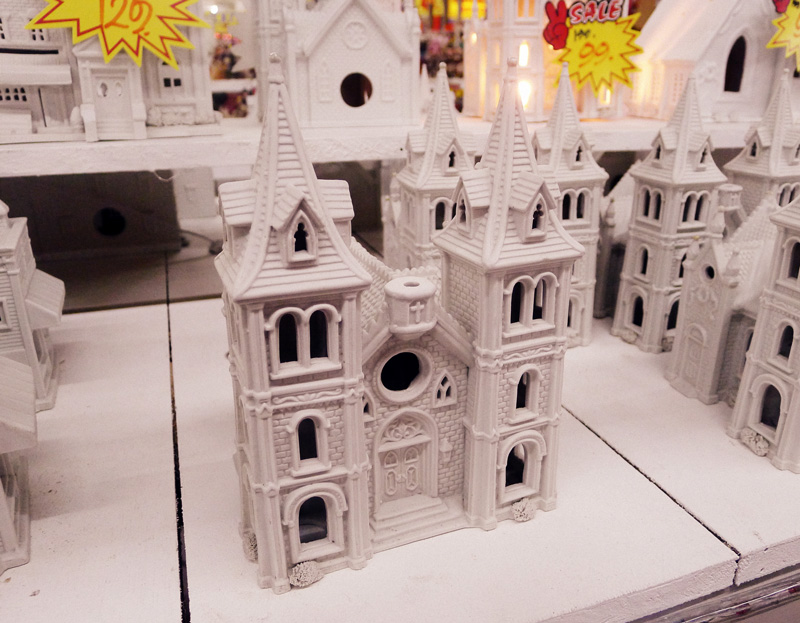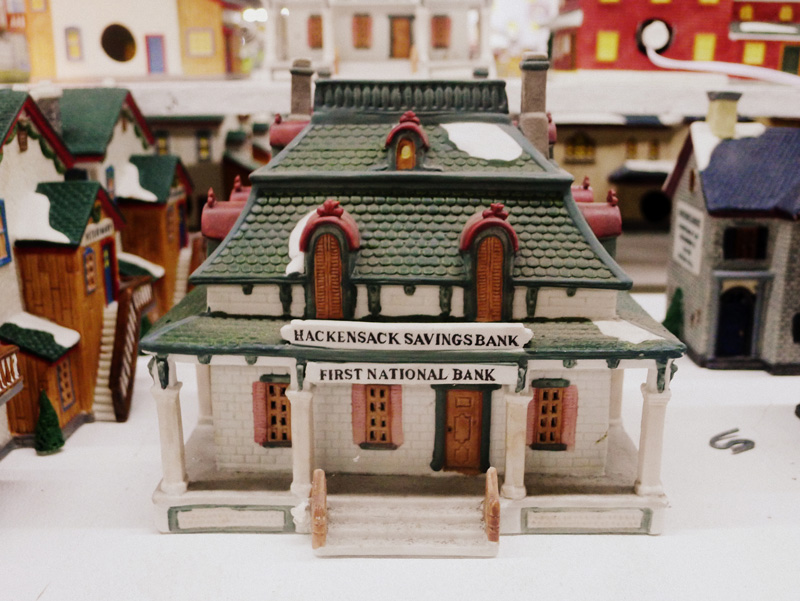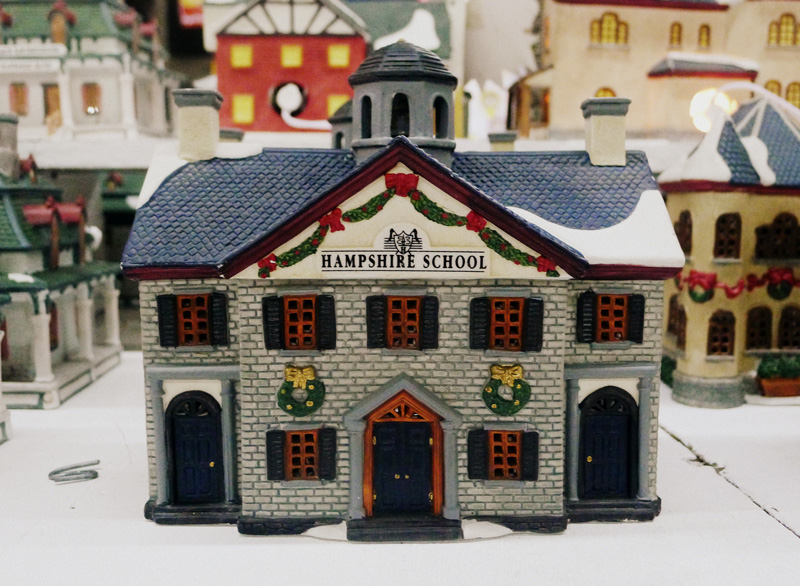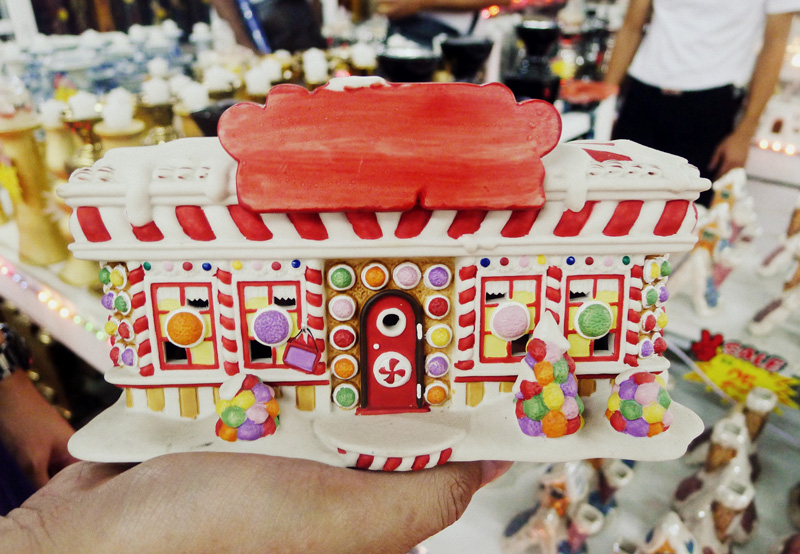 Would you believe me if I say that the candy house AJ is holding above is only P49.00?  Yea, I'm not kidding  =)   Just P49.00 for this ceramic house that also lights up when you put a small light bulb inside.  So cheap!
I also noticed that a lot of Christmas-themed items are out already so I took advantage of this and shopped really early for Christmas items for our home.
I already saw these cookie jars last year and now they're marked down at more than 50%!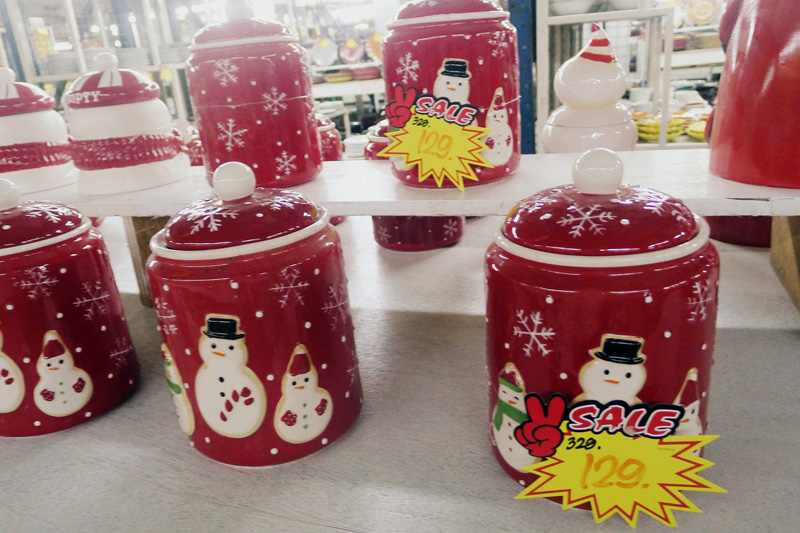 I love these saucer plates that are both microwave and oven-safe.  Only P19.00 a piece!  I got 2 of each design.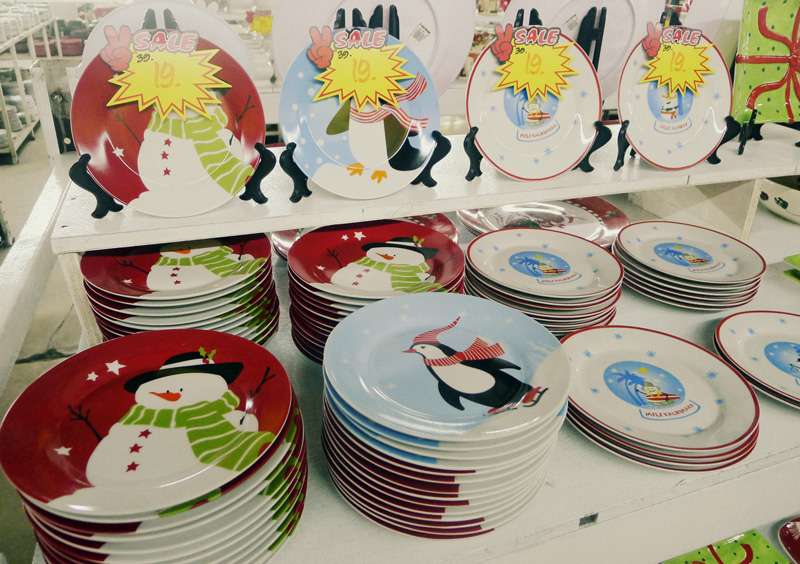 I can't remember anymore the price of this Snoopy plate.  It's really cute but it's only a display plate.  Parang hindi sulit for me.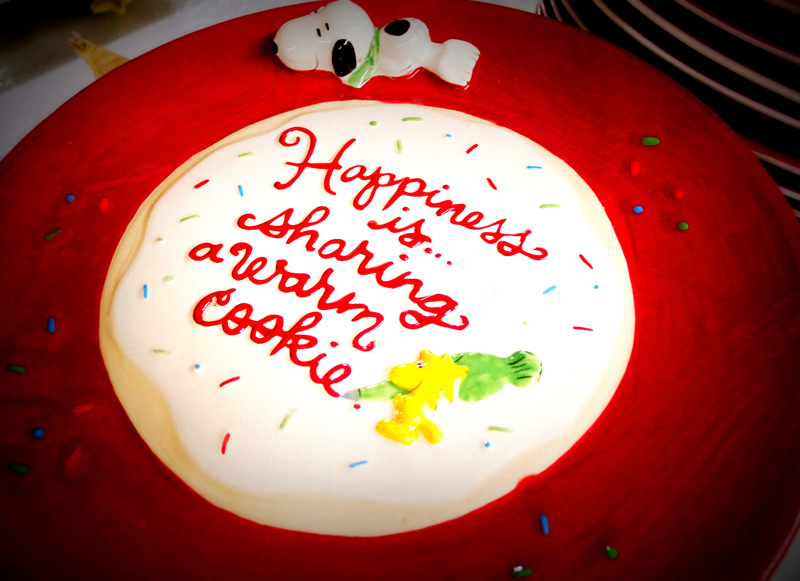 More Christmas serving plates are on sale there, but I really do not need this much.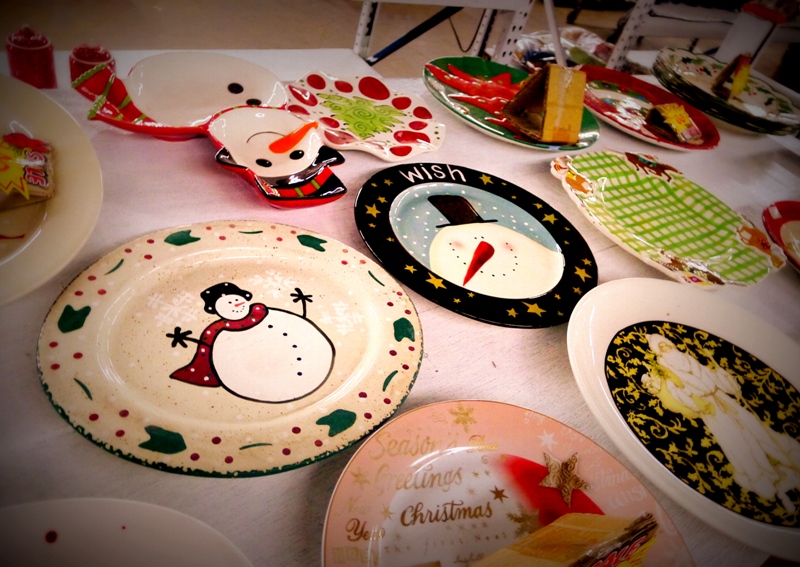 I was super elated when I saw these Christmas stuffed toy decors.  Remember the snowman stuffed toy decor I got from Robinson's Warehouse Sale last year?   I found plenty of them here at Uniwide!  And again, so very cheap!   The cheapest one costs P39.00 (miniature versions) while the most expensive is still at less than P500.00!   A good number of them are brand new pa, so go hoard these now if you are into Christmas stuff toys!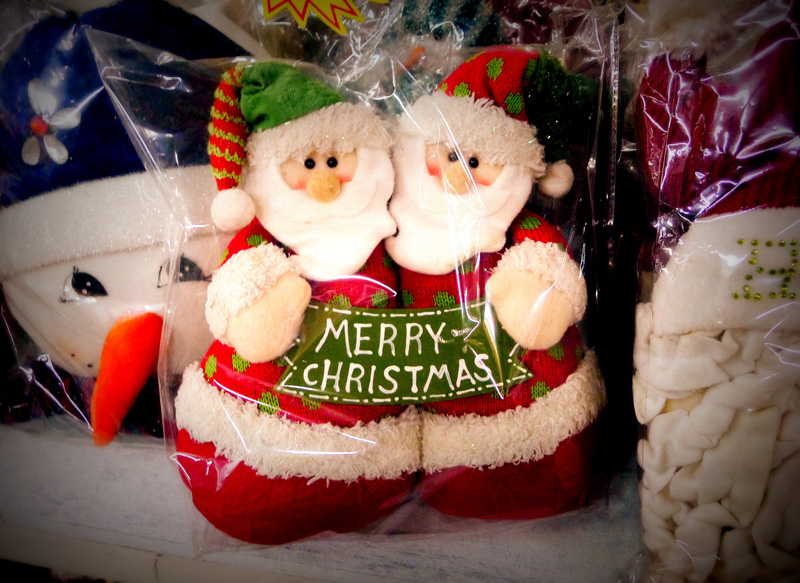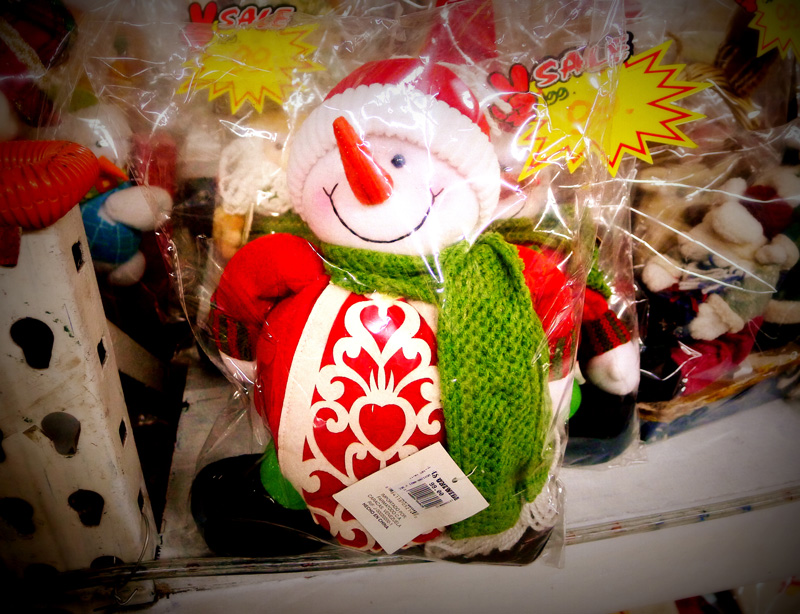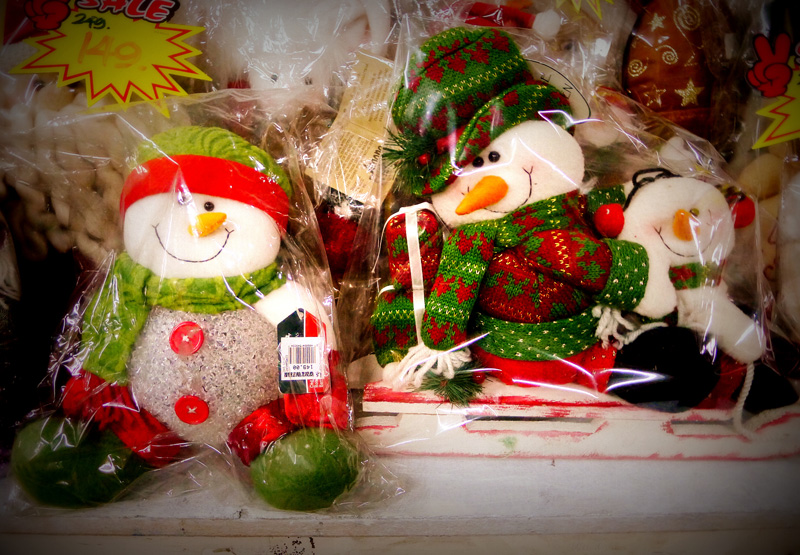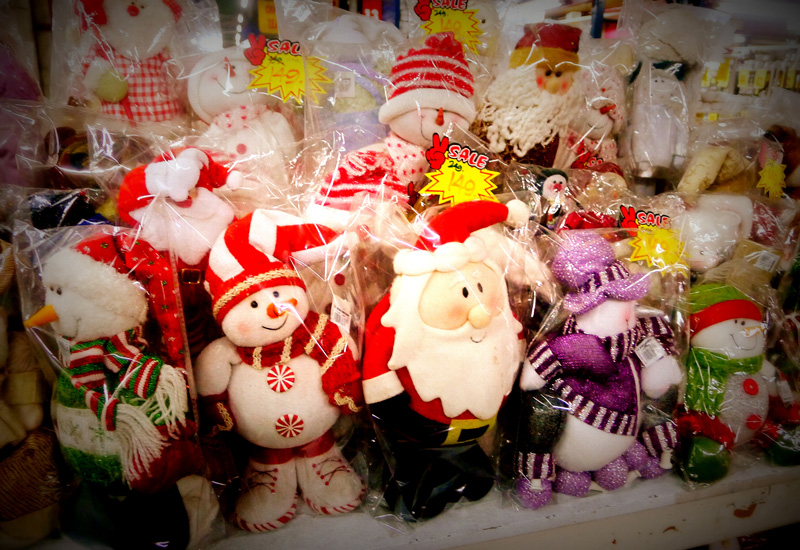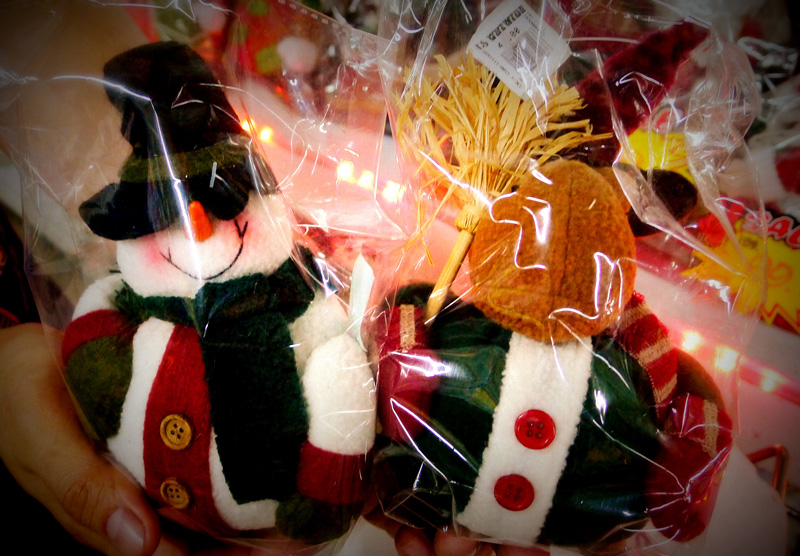 Surprise na lang kung alin dito ang kinuha ko hehe!
We had a great time shopping at Uniwide!   That's why I'm really sad with the news of it closing down.  But when I asked the sales lady about it, she shrugged it off as if she knew nothing about it.  So maybe, just maybe, Uniwide will stay on business until all their stuff are sold hehe!
Anyway, I looked around some more and apart from those Christmas items, I restrained myself from damaging my wallet further.
Still, I couldn't keep my eyes off this Cath Kidston-like PVC bag that's only P79.00!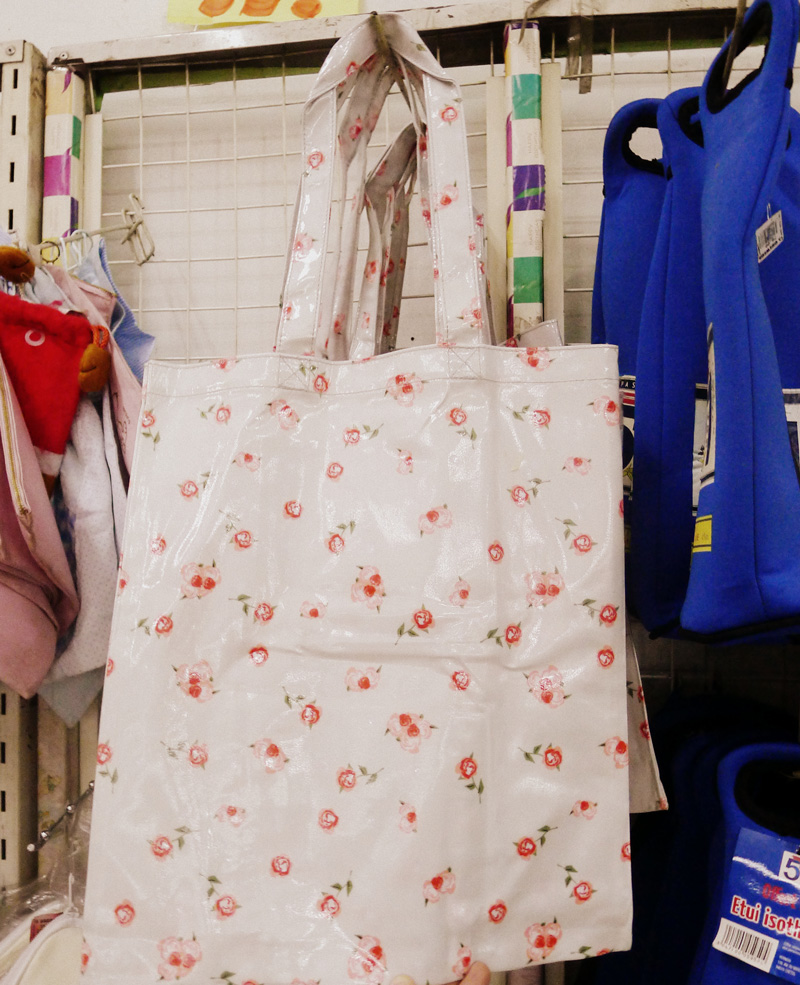 And these cowboy / farm animals paper plates would have been perfect for Liam's 2nd birthday party last year!   Oh why didn't I see these before??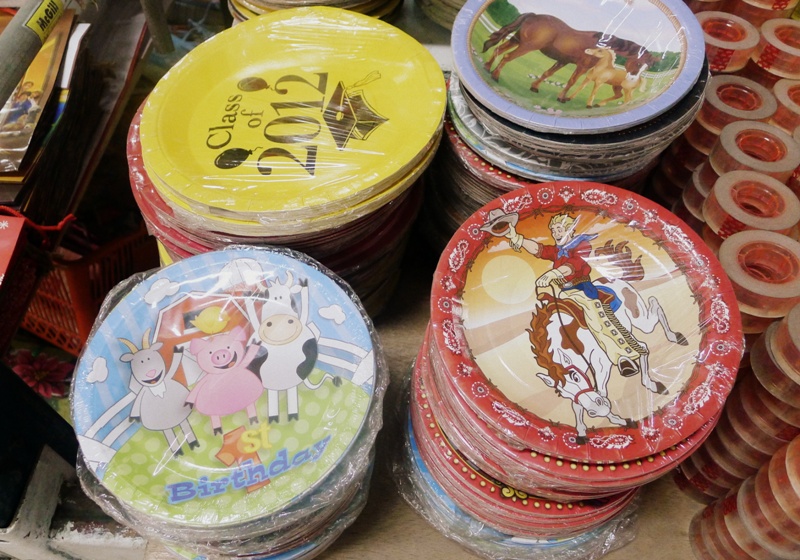 I also saw some washi tapes!  Not exactly of the high quality kind and the designs are very limited so I didn't get any.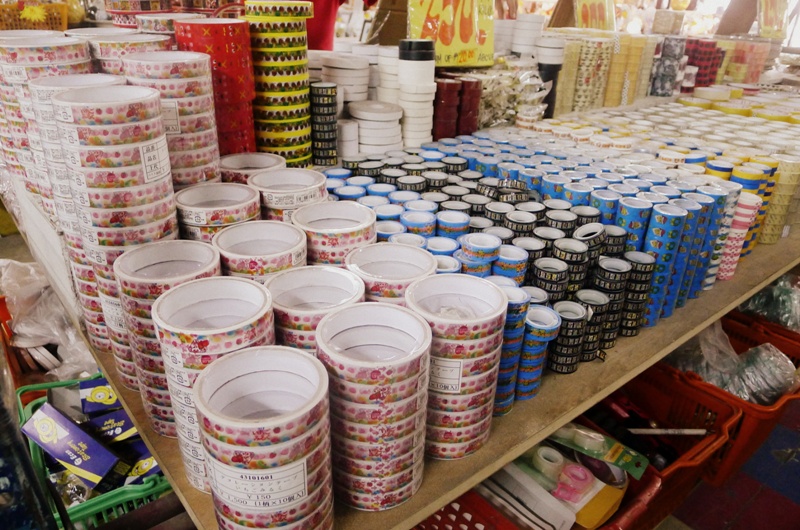 So this is it – our last chance at shopping at Uniwide Sales Warehouse Club.  AJ and I plan to go back there before end of this month to check if the remaining items will be marked down further (wish lang namin hehe!).
Go schedule a shopping trip at Uniwide now, dear readers.  For all we know, "while supply lasts" na lang ito.  If you haven't been there at all or haven't been there for a long time, this is the chance to see it and shop for all those nice items for your home.  Hurry now, before Uniwide close its doors – for good.