I honestly thought that Christmas is canceled this year.  Which suits me just fine because I don't feel like celebrating.  I lost my daddy last May, and this is our first Christmas without him.  I missed his cooking: his penne pasta, the famous lumpiang shanghai and sometimes he would whip up meatloaf that we will later on eat with pandesal. If Liam is here in Manila, am sure he will make him his favorite cheese sticks.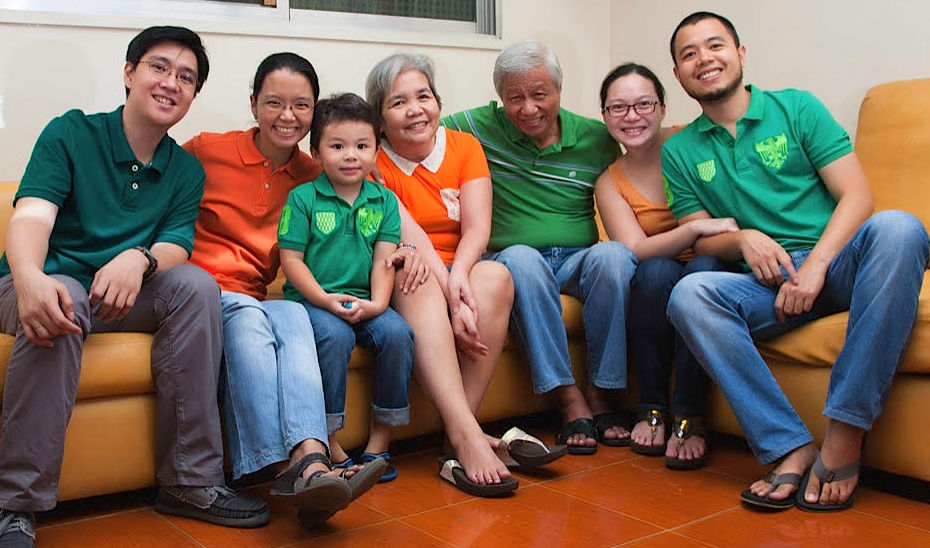 Daddy will also make sure we have bibingka and puto bungbong for breakfast (he and mommy will go to the St. Peter and Paul Church in Burgos Street to buy these) and he will also indulge us with our favorite palabok from Sta. Ana.
Alas, this Christmas did not only bring back the grief and sadness of his passing, but we also could not spend it with Dino, Juvvy and Liam who are all in Cebu and did not travel to Manila for the holidays because it is not yet completely safe here.  So it's just me, AJ and my mommy.  I didn't do any planning or shopping at all.  This is very unusual of me who used to have all the gifts completed and wrapped up by November.  But the #covid #coronavirus scare is real, and I'd rather stay safe and have a low-key Christmas, anyway that's the plan.
So in a way, our choice of having a quiet Christmas this year is actually the ideal set-up and would greatly help contain the transmission of the #coronavirus.  Everyday I see art cards and videos in social media encouraging everyone to stay in their respective bubbles (at home), and avoid big gatherings during the holidays.  I have ticked all boxes on that.
But I realized that you cannot totally cancel Christmas.  How can I when it is Jesus's birthday?  Truly, just by embracing the reason for the season you are already celebrating CHRISTmas.  We found new ways to celebrate it – and even with just the 3 of us at home – we still honored the family tradition of gathering for dinner during Christmas Eve and Christmas Day.  I ordered Truffle Chicken from Pepita's Kitchen and mommy ordered Aglio Olio in Squid Ink Pasta and Penne in Red Pesto from Pasta Unlimited.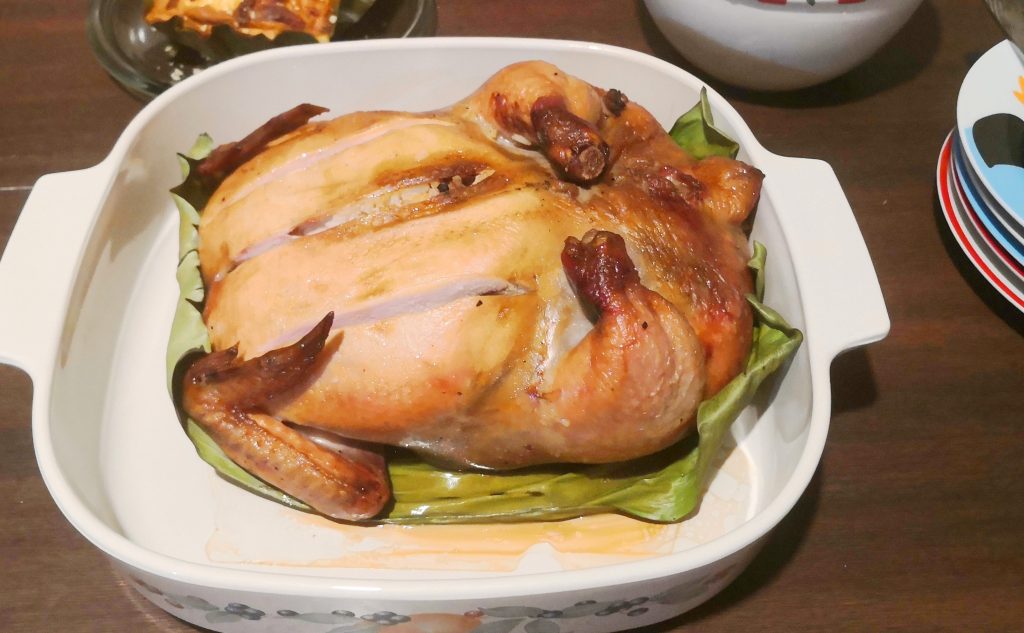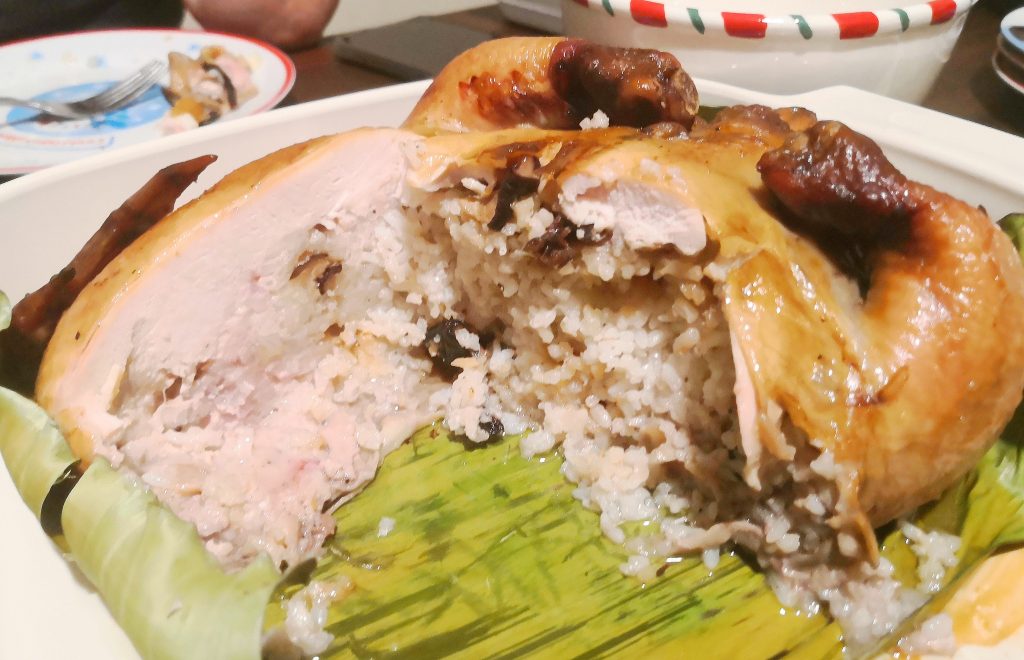 We also had wine and a small grazing box from Gourmet Treats.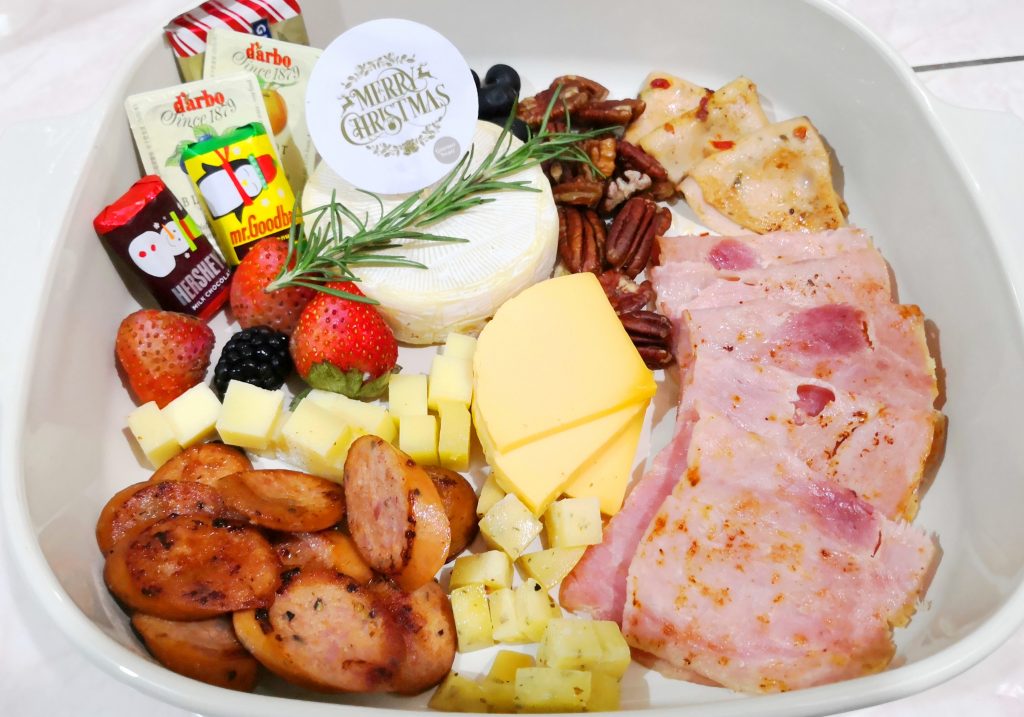 Of course, Christmas will not be complete without visiting daddy in his 'condo' and spending time with him.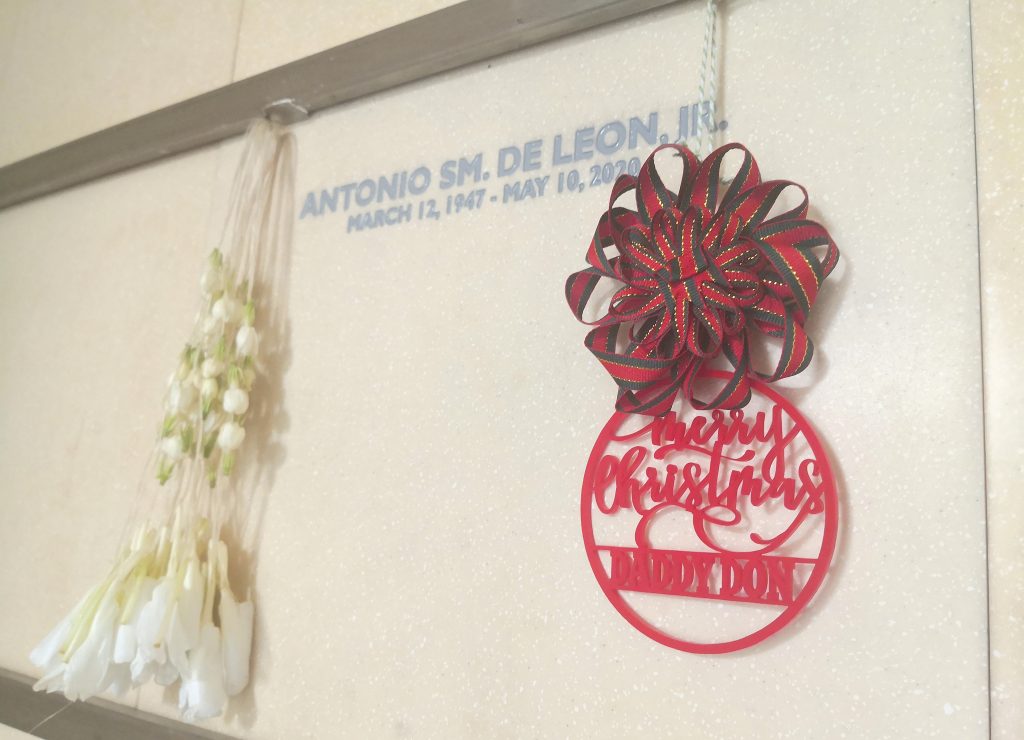 I imagine him playing his favorite Christmas album, Christmas with the Rat Pack, in endless loops if he's not busy cooking.  And as if by coincidence, I did play lots of Christmas songs this year (which includes this album), and it helped usher in the merry season and evoke treasured memories of our family spending Christmas together.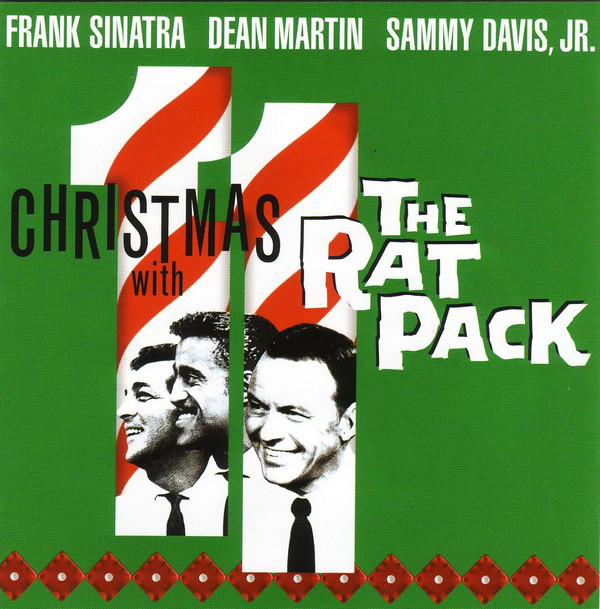 One thing I did not experience though is virtual Christmas reunions with friends.  I had a Zoom Christmas Party at work and it just wasn't my thing. I still prefer catching up with my friends physically over good food, and always with coffee and dessert to cap the hours-long kwentuhan and eating.  So I'd rather reserve that for next year, and in the meantime make Christmas still meaningful while in isolation – to ensure our and other's safety.
During this super extended lockdown, AJ and I discovered lots of new food and baked goods online, and this holiday season was a good opportunity for us to help businesses and entrepreneurs by ordering tried and tested food and baked goodies to send as gifts or for us to enjoy, or both!  I gave thoughtful gifts to relatives and friends, and for this the wonders of online ordering really helped.  Plus, there's Grab and Lalamove who helped me deliver all gifts on time.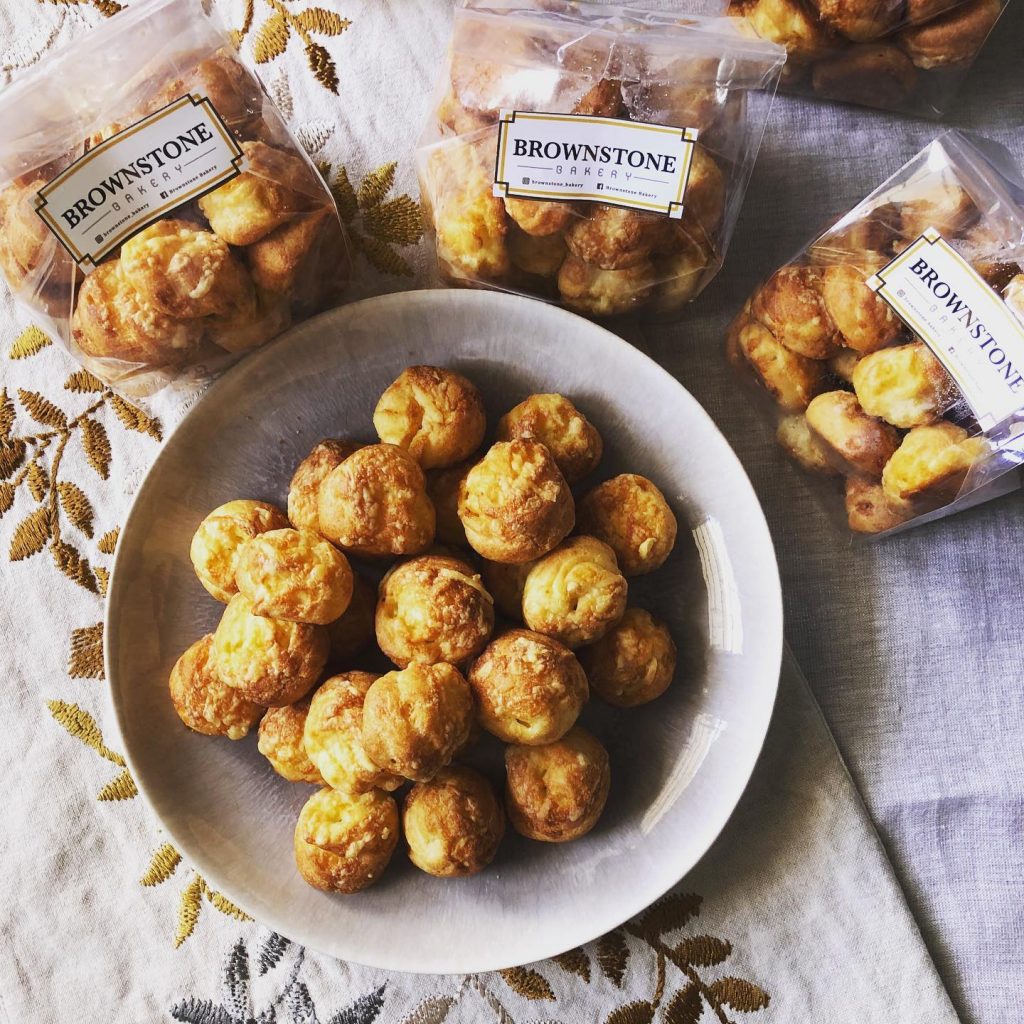 Christmas in the time of Corona turned out to be my kind of Christmas – sans the virus.  It's an introvert's dream holiday.  No traffic, no rush shopping, no stressing about the preparations for Christmas Eve and Christmas Day meals and no jampacked reunion schedules.
I'm thankful for relatives and friends who remembered us this Christmas season – and kept gifts coming our way.  Our rescue-turned-adopted cat, CatCat, is our Sniff Inspector as he likes to smell all gifts we receive, and then play with the ribbons and crumpled gift wrappers afterwards.
So, so grateful to have survived this difficult season that is Christmas. A bittersweet experience overall, but also an opportunity for us to create new memories.  That's what daddy would have liked, but am sure he'll be frustrated at finding us still in quarantine until now!  Haay naku, I'm sure super inip na sya sa bahay at bugnutin, hehe!  *Peace, daddy!*
Christmas 2020 is a call for a new perspective.  No doubt about it.  Every year I hear and read sermons and preaching about going back to the basics and it finally happened – this year.  The pandemic has taught us that we don't need a lot of things to feel complete.  Just knowing that our loved ones are safe and healthy is more than enough reason to be grateful.
May this light Christmas season bring you closer to all those that you treasure in your heart. Have a Merry and Safe Christmas and a Peaceful New Year!