It has been exactly a week since we lost Daddy.  I still could not believe that he is gone.  My memories of his last 21 days are still so vivid and fresh, that I still wake up confused sometimes because I knew I was with him at the hospital. 
For 17 days, Daddy and I stayed at the hospital as his calcium serum was found to be abnormally high.  Prior to his confinement, we made 3 trips to the ER.  What we thought was a freak accident last April 19, 2020 turned out to be the start of a painful journey for our family, and the significant limitations brought about by the #ecq #lockdown #covid-19 made everything more difficult and challenging to all of us.   
In that short period, I learned how to care for the sick and adapt to the hospital environment by wearing double masks the whole day and even while sleeping, plus a face shield for when I need to go out of our room.  I learned to ration my food.  I learned how to take notes (thanks to our caregiver, Annie, who was with me during this difficult time, for teaching me basic caregiver skills). I learned how to ask proper questions from doctors and nurses (thank you Mommy, Dino, AJ and Ate Caro for helping me in this area). 
With the patience, guidance and unceasing support of my Mommy, AJ and my brother Dino who lives in Cebu (it was unfortunate that the strict travel restrictions prevented him from being with us during this difficult time), I was able to fulfill my (secret) promise to Daddy:  na aalagaan ko sya katulad ng pag-alaga nya sa amin ni Mommy and Dino.     
But in the end, Daddy was already in so much pain that his heart gave up on him and on us.   
Daddy's heart was very special because he has a mechanical mitral valve that was placed on him more than 30 years ago.  He was very, very proud of this, and took great care of his health and his heart by eating healthy, exercising and keeping himself busy with house and garden projects.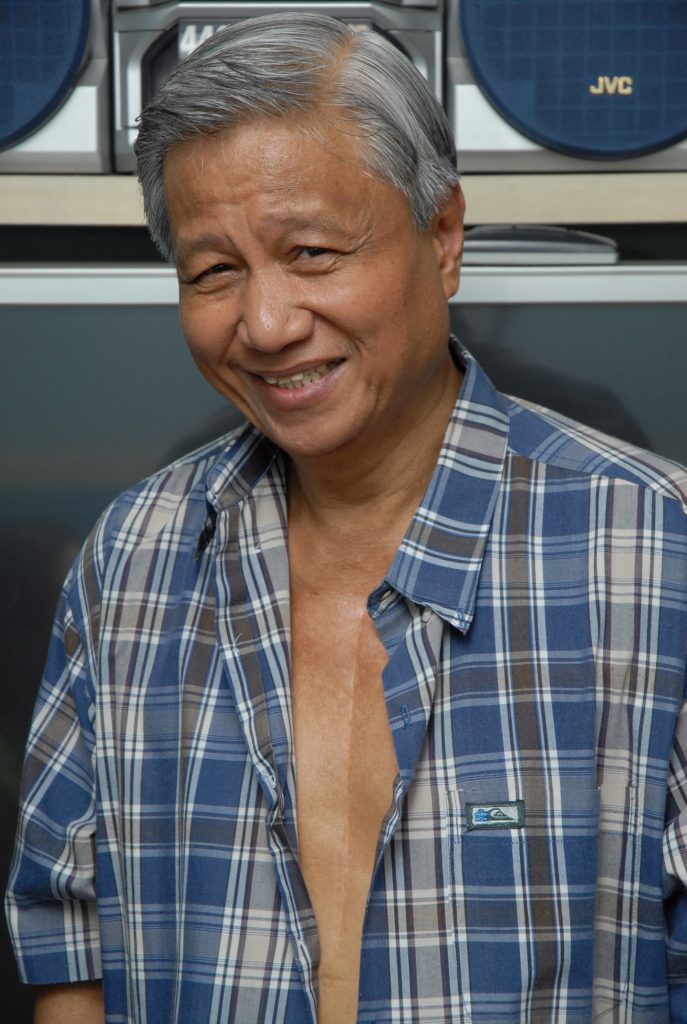 When he became a proud Lolo to Liam, he made sure that he was at Liam's every milestone – and that means going to Cebu monthly to see, play and care for his favourite apo.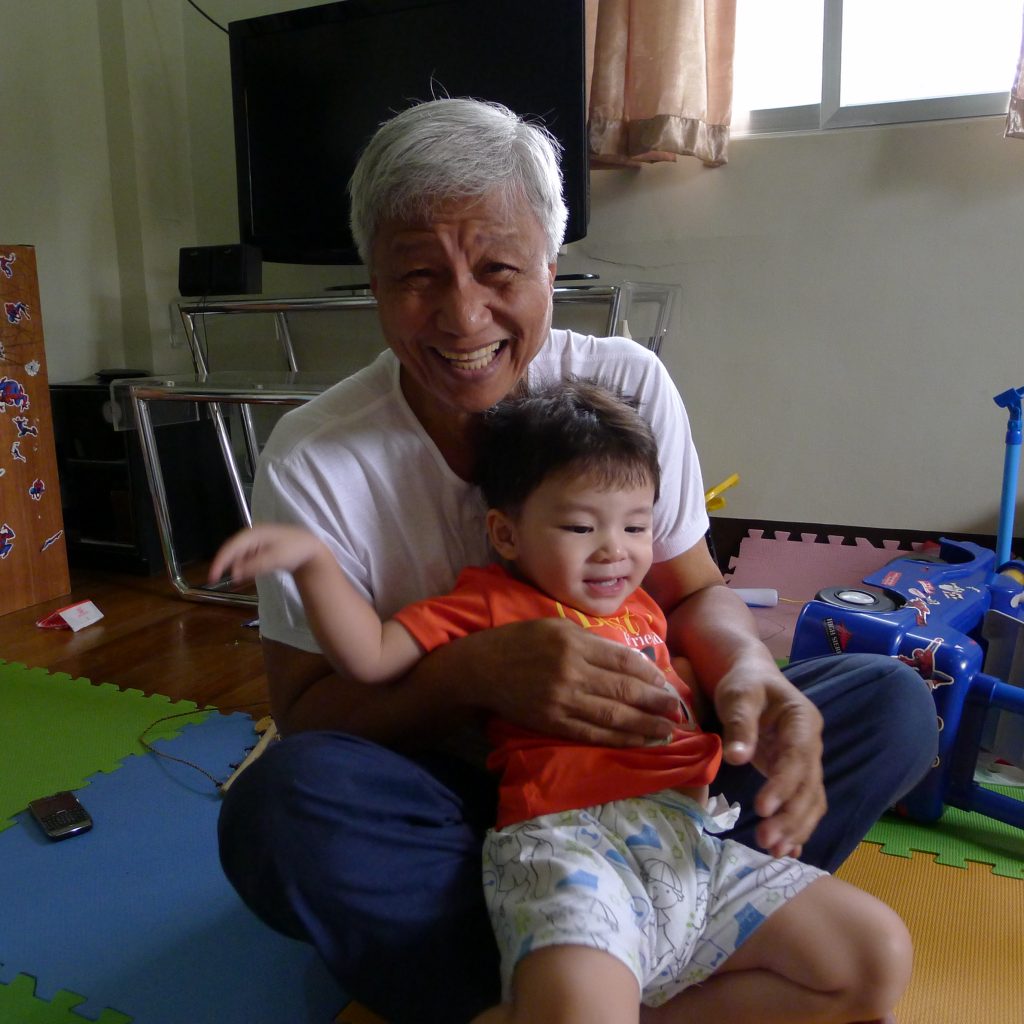 Caring for daddy at the hospital was at first an exciting adventure for me.  I rejoiced at his "little wins"; trying to eat and finish half of his food (but with assistance from me and Annie), trying to move or stand up, and looking forward to our wheelchair rides in the afternoon.   
But at the same time, I can see that the minutes already feel like hours to him; he tires easily and would rather rest in bed.   Our window of communication (and video calls) was becoming smaller and smaller as saying even a few words already drained a lot out of him. 
On our 5th day of confinement, we would learn that Daddy has a life-limiting illness and our world changed overnight.  Soon the 'sleepiness' was replaced with unbearable pain and iyon na yata ang pinaka-lowest moment sa buhay ko.  Seeing my Daddy in pain and I could not do anything about it.  The doctors' intervention, nurses' care, the treatments and medications helped him; but only temporarily and the pain was consuming him as the days passed by. 
It was at this point that I, mommy and Dino agreed to surrender everything to the Lord, and with the invaluable help and shower of prayers from our family friends and relatives, and the guidance and compassion of his doctors at Makati Medical Center, we were able to provide the best care and comfort for Daddy until he finally joined his Maker on May 10, 2020.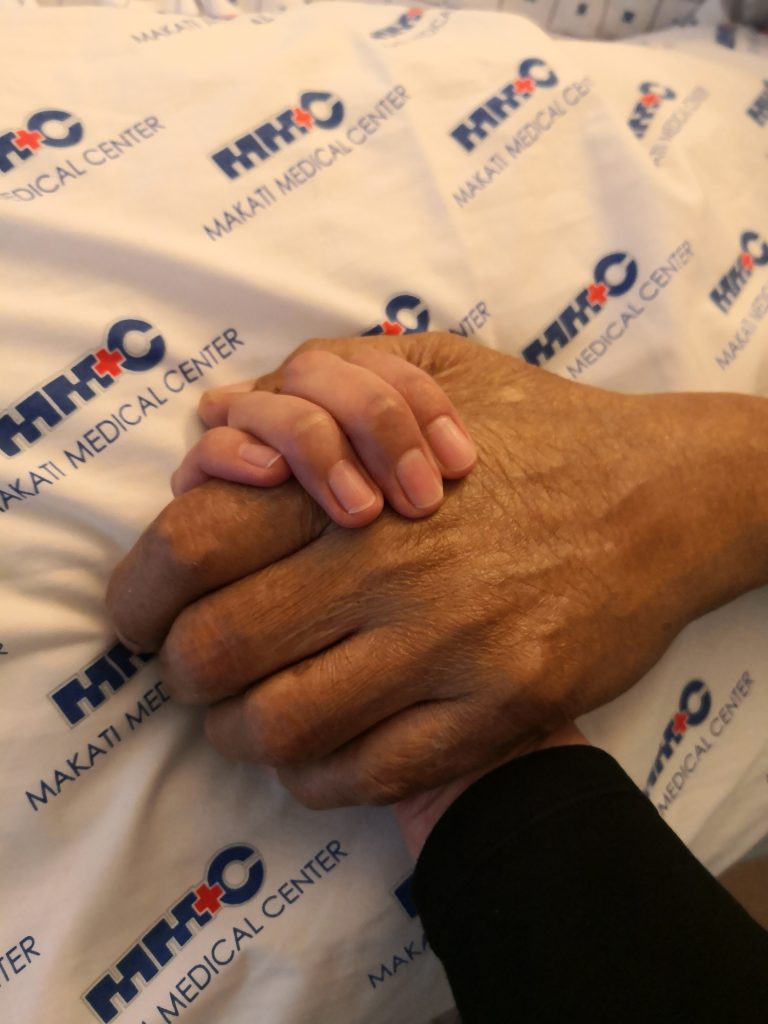 On their 43rd wedding anniversary last May 8, 2020, I had Mommy brought to the hospital (even if it meant violating hospital protocol) and we celebrated it as a family (with my brother on video call), as we have been doing in the past 42 years.  Ito na lang pala ang hinihintay ni Daddy, because after Mommy has gone home the following day, Daddy just slept until his heart stopped beating in the early morning of May 10th.        
I am sharing our family's story because in the recent weeks, we have seen the greatest acts of love.  Doctors, Nurses, Annie (our caregiver), AJ, our relatives, my best friend Pia, our extended family the Retardos, the Chuas, our other family friends, Ninong Boyet, Kuya Bong and Tatay Ed all put themselves at risk (from #covid-19) to give the best medical care for daddy, or to send help and provisions for me and my family.  My second family at work was also very supportive of our situation, and took care of all my work so I can focus on Daddy and Mommy.       
My mom's immediate family, her cousins and friends who are self-isolating also looked after Mommy in ways I never thought possible. Words are indeed very powerful; and their words of encouragement, their prayers and 24/7 presence online gave Mommy the moral support she needed as I tended to my Daddy at the hospital while she was quarantined at home.   
I felt that Daddy orchestrated all these, because he has always been like that: sobrang mapagmahal, always looking after us, very kind and generous to others, and always there to lend a helping hand sa abot ng kanyang makakaya.  Bringing family and friends over to provide support and strength during this difficult time was his last act of love for our family.  
It was just sad that we could not hold a wake for him, or a mass before his inurnment, so we could celebrate his life before we bring him to his final resting place.  I was also looking forward to learning more about Daddy from the people he has met or worked with during the years, as I have seen happen in the many wakes I have attended.  But the continuing prayers for, and outpouring of love for Daddy was very much felt and greatly helped in easing our grief and sadness.    
The pain and sadness is still there, though.  And I think it's going to be there for a long time, if not forever.  This reminds me of the movie "Inside Out" where Joy and Sadness tried to grapple with each other's importance in the life of Riley, and how in the end it was Sadness that made the others realize that Sadness is an equally important emotion, and that feeling sad is normal and can even lead to something better.    
So today we celebrated Daddy's 8th day of eternal vacation by visiting him at his new home, still feeling sad but at the same time at peace now that Daddy's in a joyful place and watching over us.   As Mommy aptly put it, "No more Covid to worry about, no more quarantine.  He is now free as a bird."
We love you very much, Daddy.  Thank you for spoiling us with your love.  You are sorely missed, and will never be replaced in our hearts.