Our 3rd (and final sightseeing day) in Dumaguete found us traveling to Cebu in the morning, and then exploring Dumaguete in the afternoon until evening.
The reason for our side trip to Cebu was to fulfill AJ's wish to wish of seeing the butandings (whale sharks).  I've had my first encounter with these friendly whale sharks last year and told AJ about it.  He wanted to see them himself too so this side trip to Oslob, Cebu was a non-negotiable item in our travel itinerary.
From Dumaguete, we left the hotel at around 6:30 a.m., rode a jeepney going to Sibulan where the ferry terminal going to Lilo-an (in Cebu) is located.  The fare going to Cebu was only Php62.00 per person.  The ferry ride took no more than 30 minutes.
From Lilo-an, we rode a Ceres airon bus (which has been waiting at the terminal) going to Oslob.  Bus fare is only Php30.00 per person.  We just told the manong kundoktor that we are going to see the whale sharks and he dropped us off at one of the resorts offering whale shark tours.
The resort is MB Sunrise View Resort which offers whale shark tours priced at Php500.00 (with snorkeling and use of gears) and Php300.00 (whale shark watching only).  We availed of these (with snorkeling for AJ; none for me) and paid additional Php100.00 each as resort fee which are essentially rental fees for the use of one of their cottages and shower rooms. For Php500.00 more, you can rent an underwater camera, with the boatmen to act as your photographers. Afterwards, the digital files can be printed at the resort or copied to your smartphone.
We had to leave our things at the resort because the banca  going to the whale shark area is small and low, so we were bound to get wet for the duration of the ride.
We got to the whale shark area at a little past 8 in the morning and the crowd's thick already.
The only thing I have with me then was my Lenovo Vibe camera phone, packed in a ziplock bag to prevent it from getting wet.
A thick morning crowd means there's a waiting list for the whale shark tour, so nagpa-picture muna k'meng mag-asawa hehe.  Our life vests were provided by the local administrators there, and we had to wear it for the entire tour.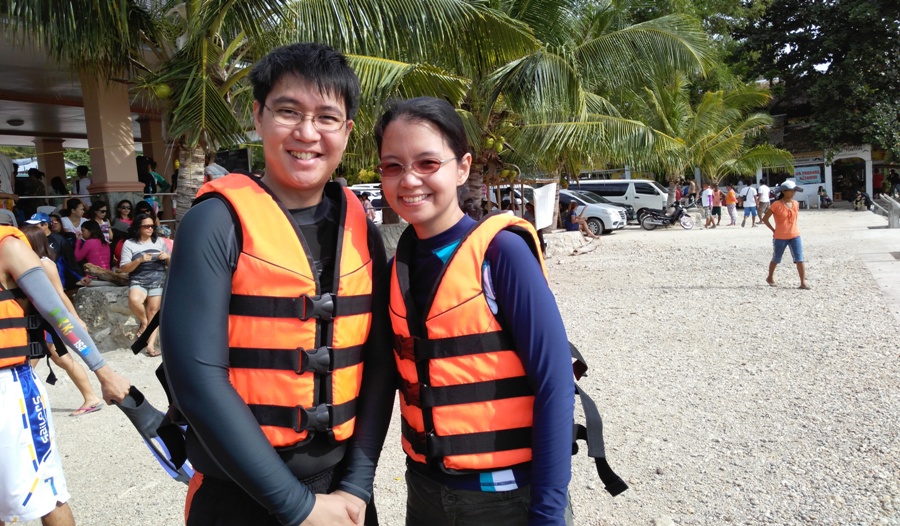 The entrance and watching fees, as well as government taxes are already included in the tour fees we paid at MB Sunrise View Resort.
We enjoyed the whale shark tour but my only observation (this being my second time in Oslob) is that there were only smaller or baby whale sharks around.  The first time I was here, I saw the big ones talaga (check out a picture HERE).
After the tour, we walked back to MB Sunrise View Resort and took a shower.  We also had an early lunch there (pangit nga lang ang food at mahal pa) but we enjoyed the view of the sea from our cottage.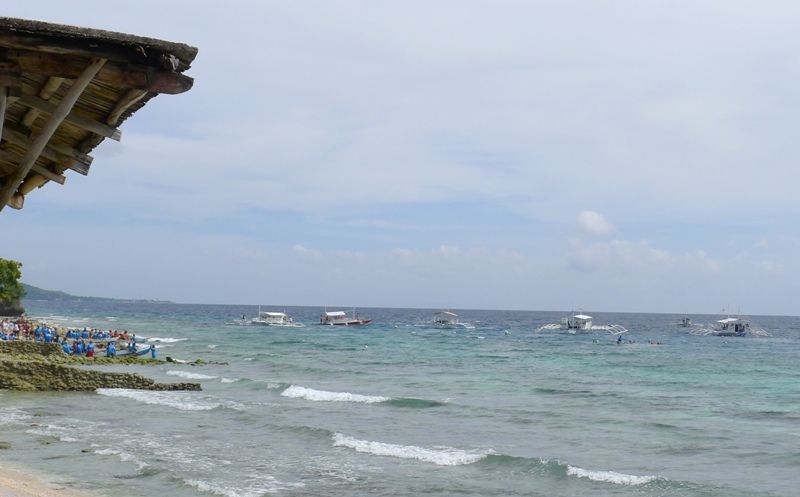 We left the resort at past 11 a.m., and hopped on a Ceres bus going to Boljoon, to visit the Nuestra Señora del Patrocinio de Maria Parish Church, or simply known as the Boljoon Church.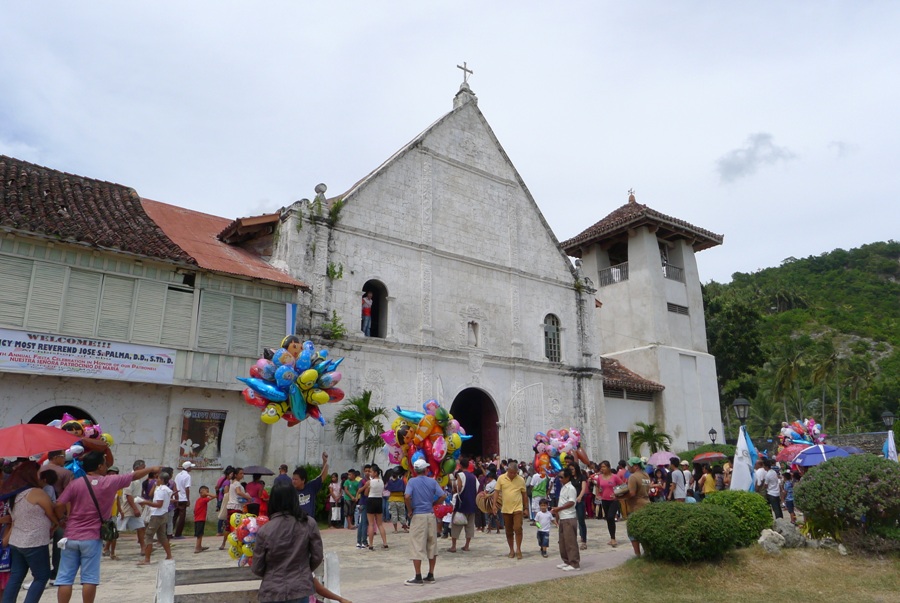 The Boljoon Church is one of the oldest churches in Cebu (the current structure dates back to the 18th century), but it is the only church in Cebu  listed as a National Cultural Treasure. The church is known for its original terra cotta roof tiles and its distinct folk art or Filipino Baroque style, predominantly on its choir screen and pulpit. (source).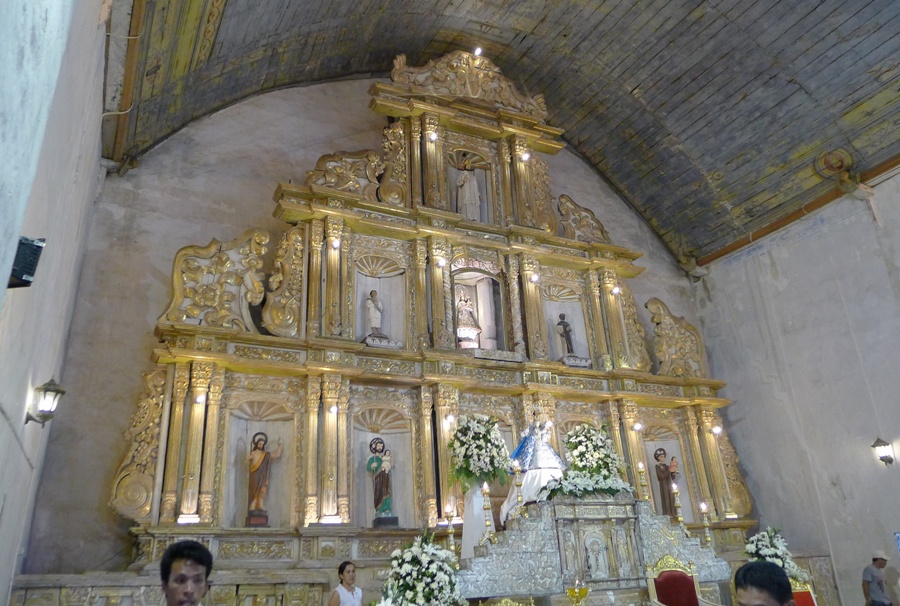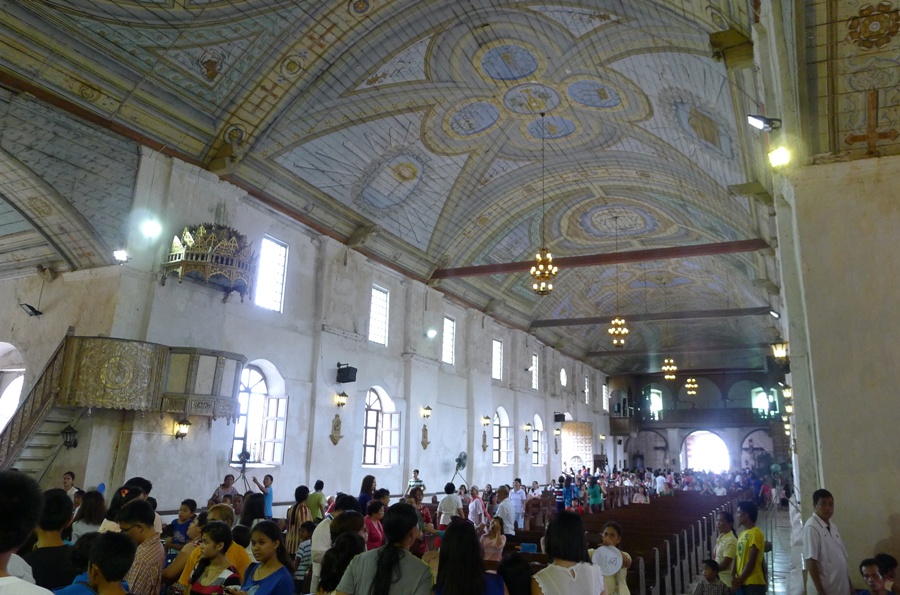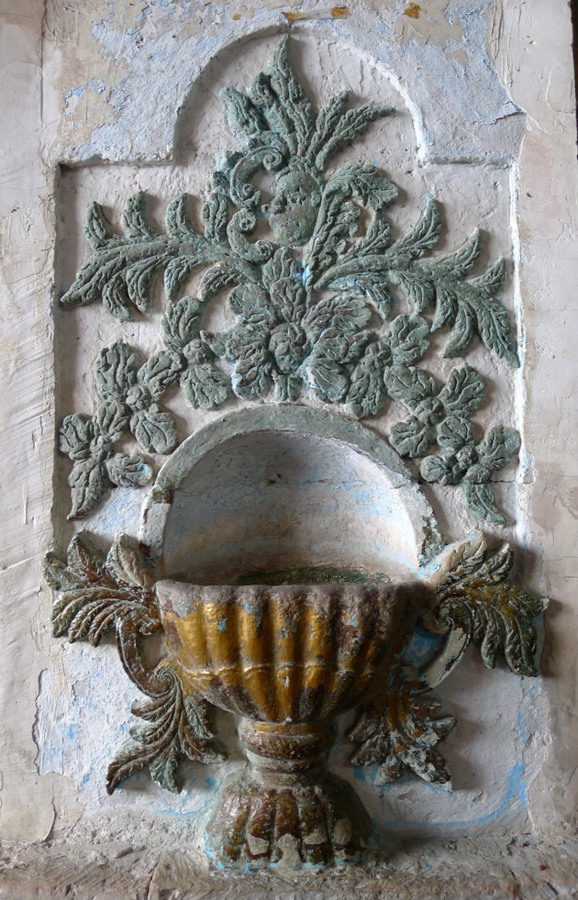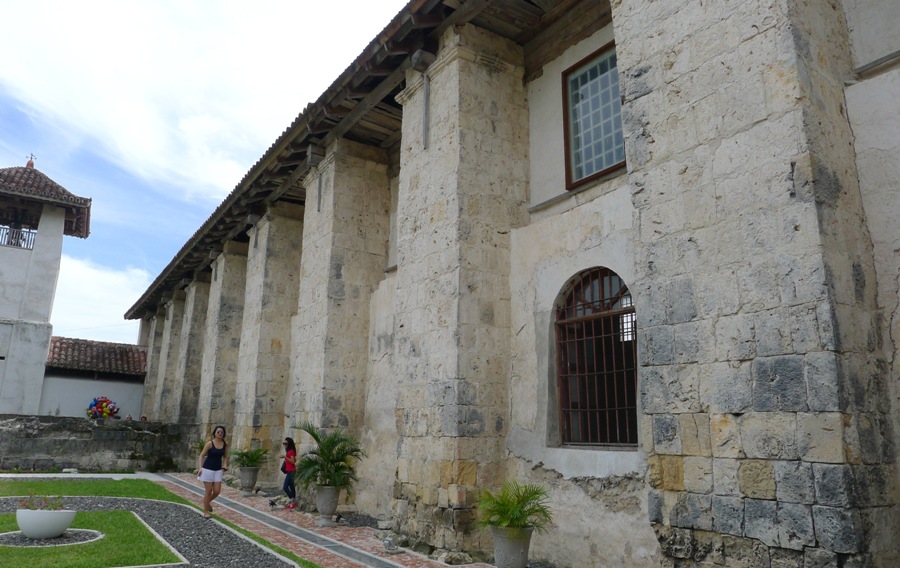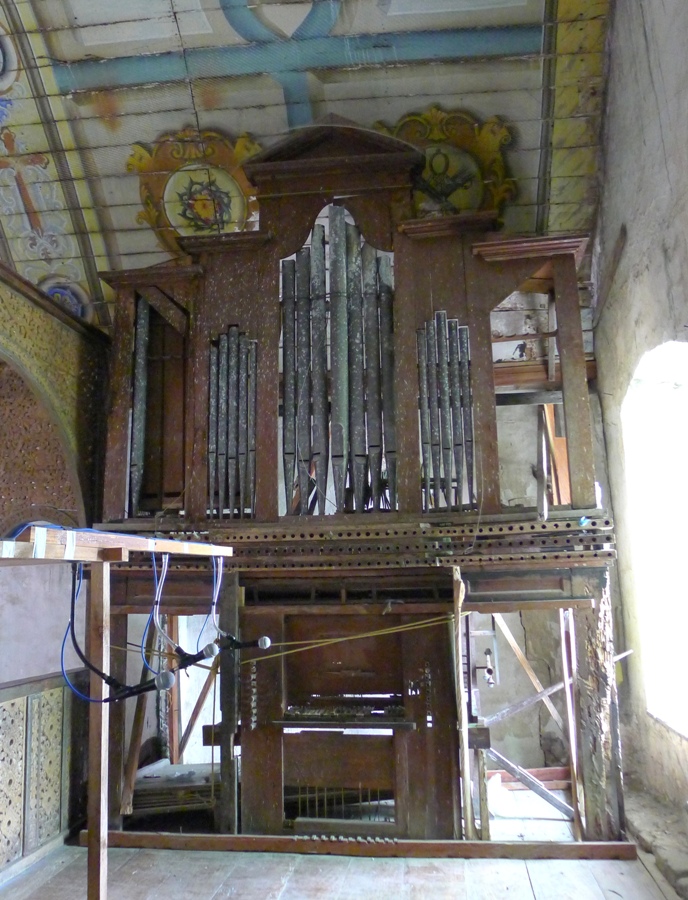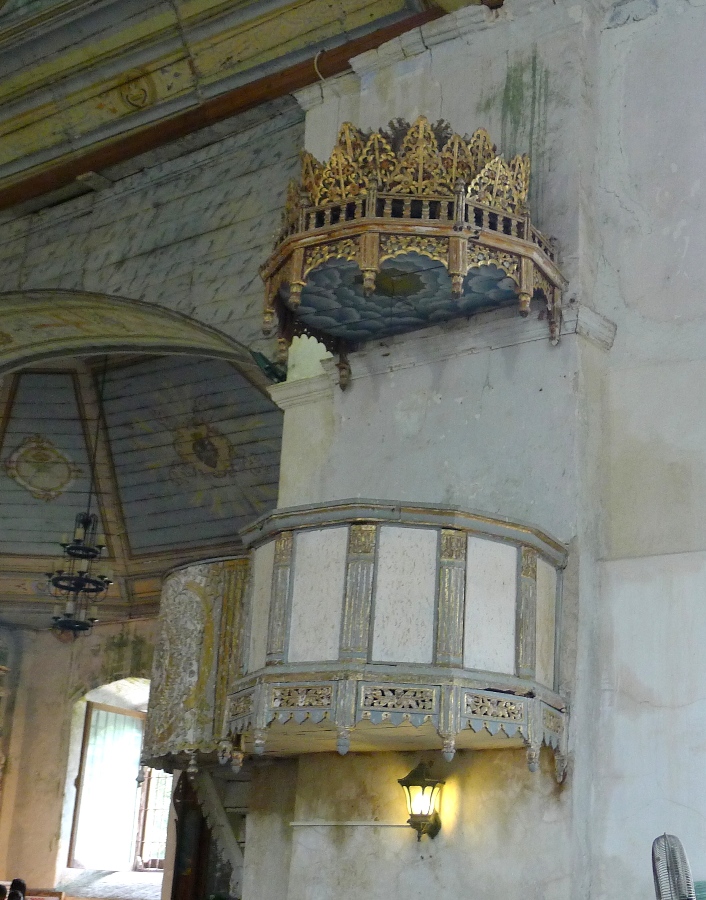 The church was filled with churchgoers on the day we went because they were celebrating the town Fiesta.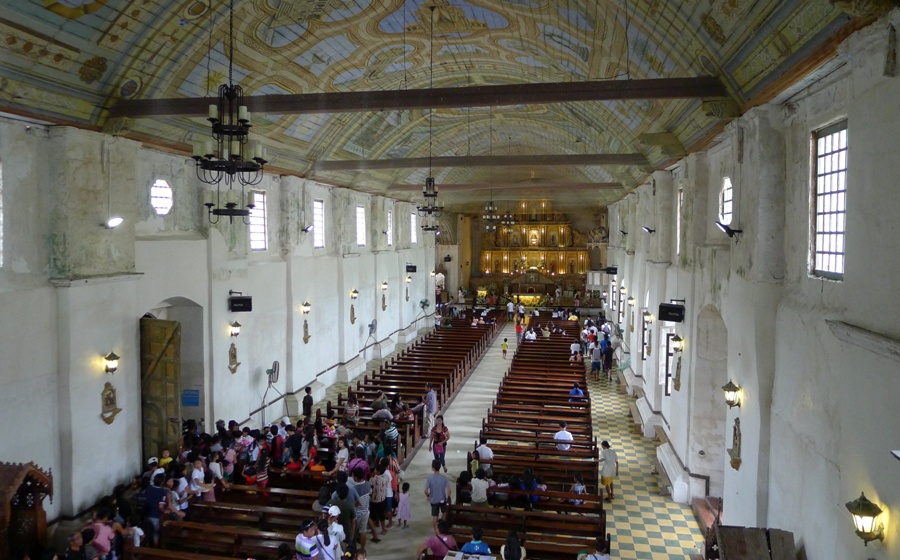 We left Boljoon at around 1 p.m., rode a Ceres bus back to Lilo-an ferry terminal and took the 2 p.m. ferry ride back to Dumaguete (Note: the ferry leaves every hour from Dumaguete to Cebu and vice-versa.).
Back in Dumaguete, we rode a jeepney going to Rizal Boulevard, and walked our way (using Google Map) to Panda Ice Cream Haus to try the famous fried ice cream.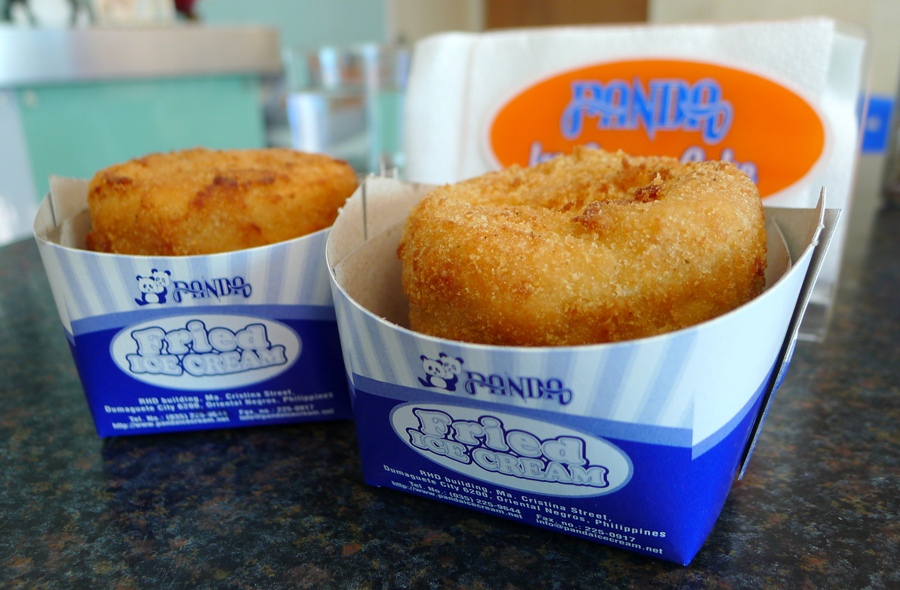 It's basically ice cream inside a soft bread that was deep-fried outside.  The pandan flavor is something you should try.  The mocha flavor tasted ordinary and lacked impact.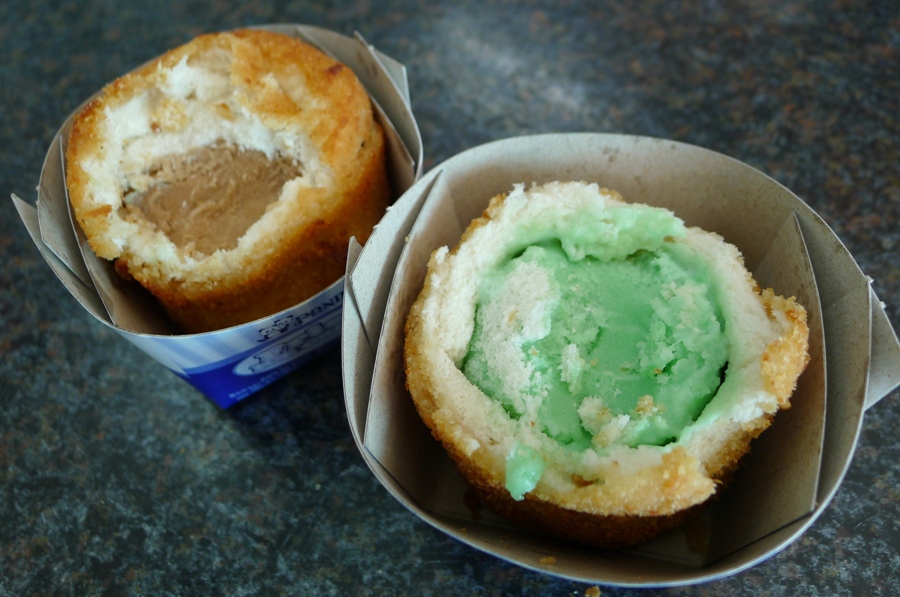 The rest of the afternoon was spent walking along Rizal Boulevard.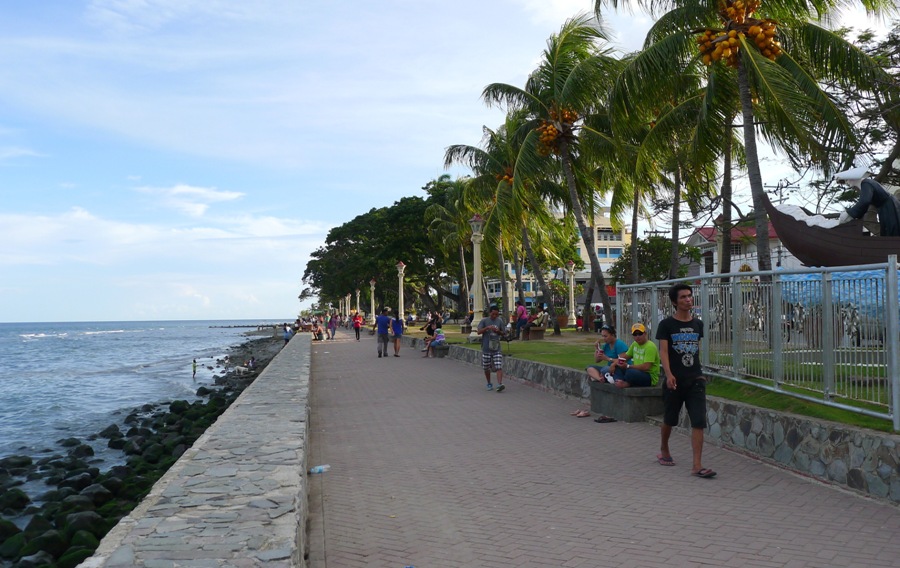 Named after Gat Jose Rizal, the boulevard is perfect for afternoon strolls, picnics and sightseeing, with many establishments and restaurants lined up at the other side (facing the sea).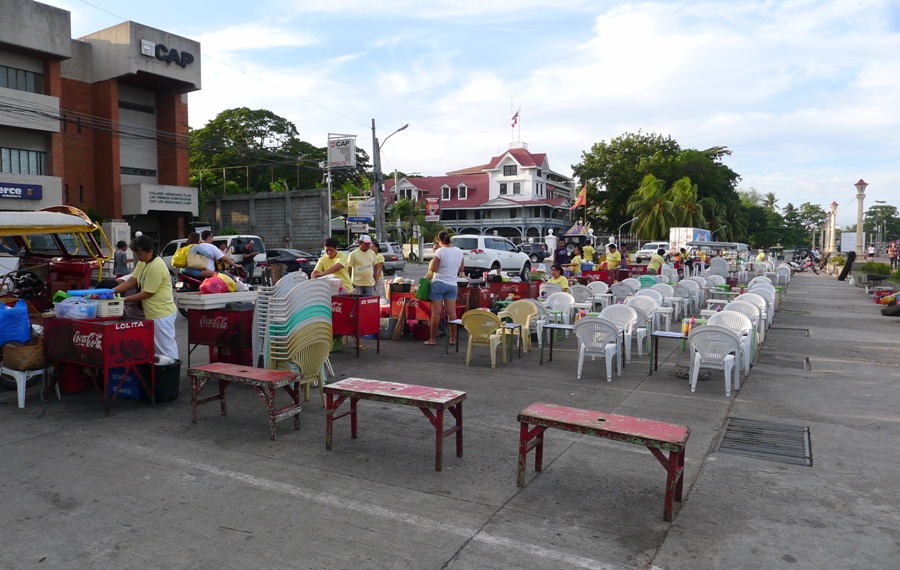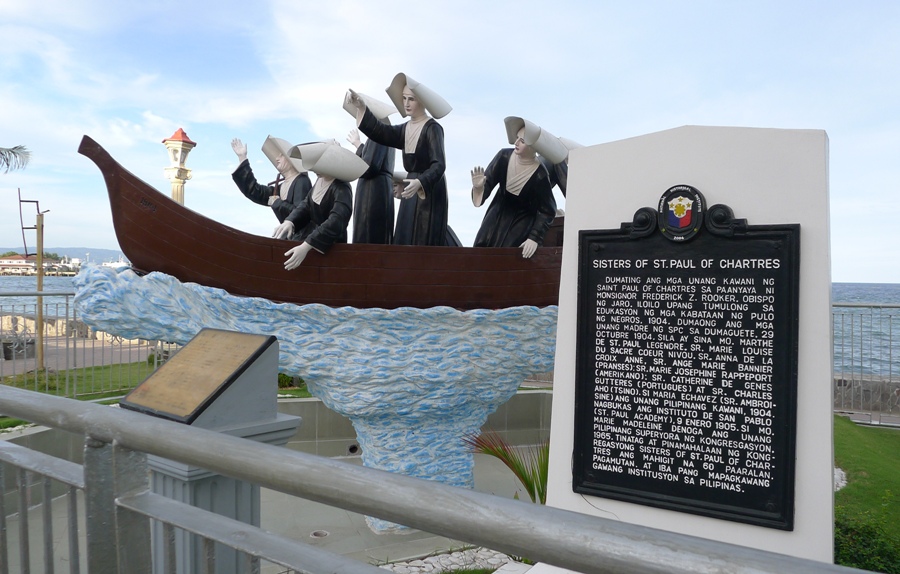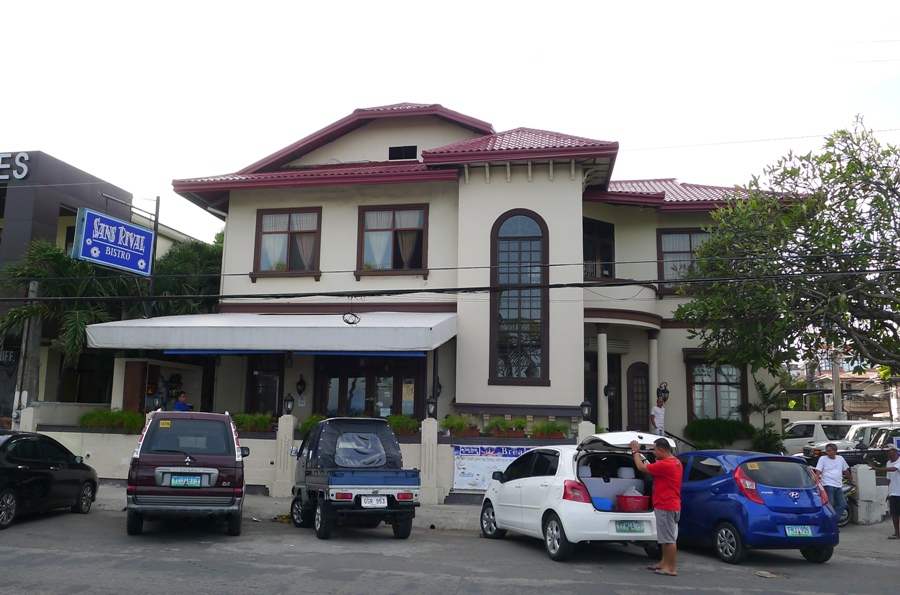 For our last dinner in Dumaguete, we chose Casablanca (also along Rizal Boulevard), a fine dining restaurant serving international and mediterranean cuisine.  The restaurant was recommended to us by Mother E's hubby (thanks, Sir!)
We ordered one of the house specials that night, with a very descriptive name: Chicken stuffed with bacon, mushroom and cheese in onion sauce with mashed potatoes.  So cheap at Php325.00 (as compared to Manila prices).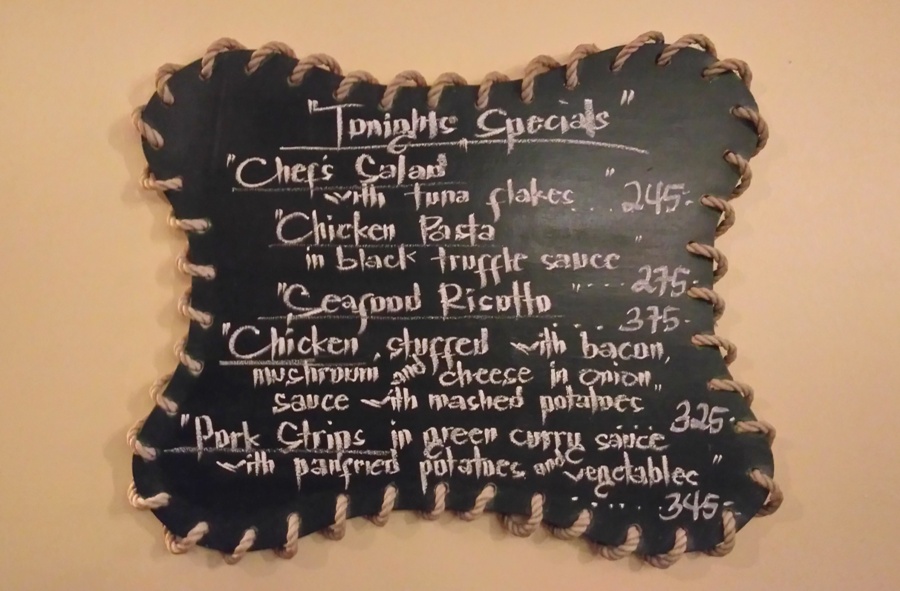 Good thing we ordered only one dish; it came with 2 big portions of chicken breasts and thick bacon slices fried to crispy perfection.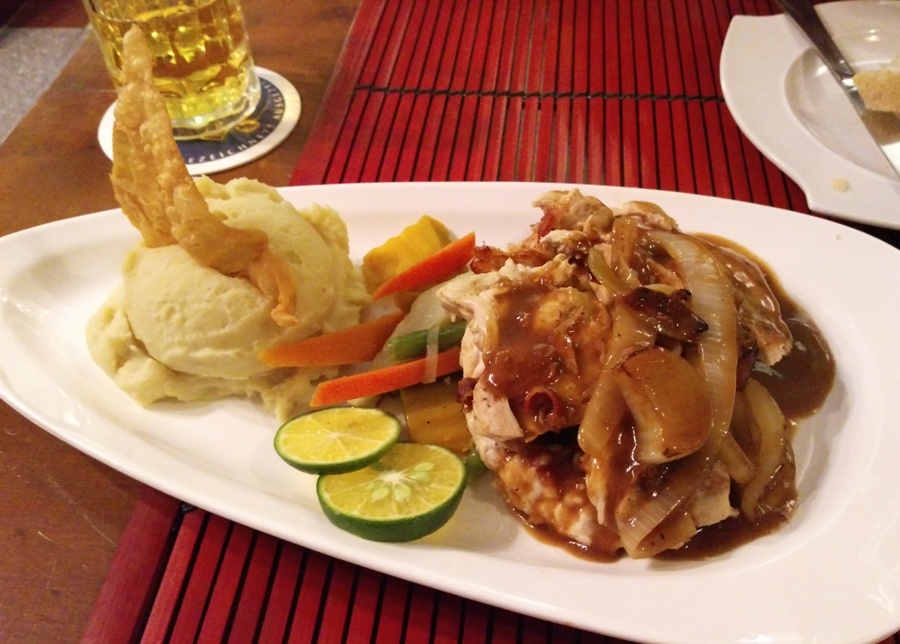 The onion and mushroom sauce (or gravy) was generously spread over the chicken.  It was a total comfort food.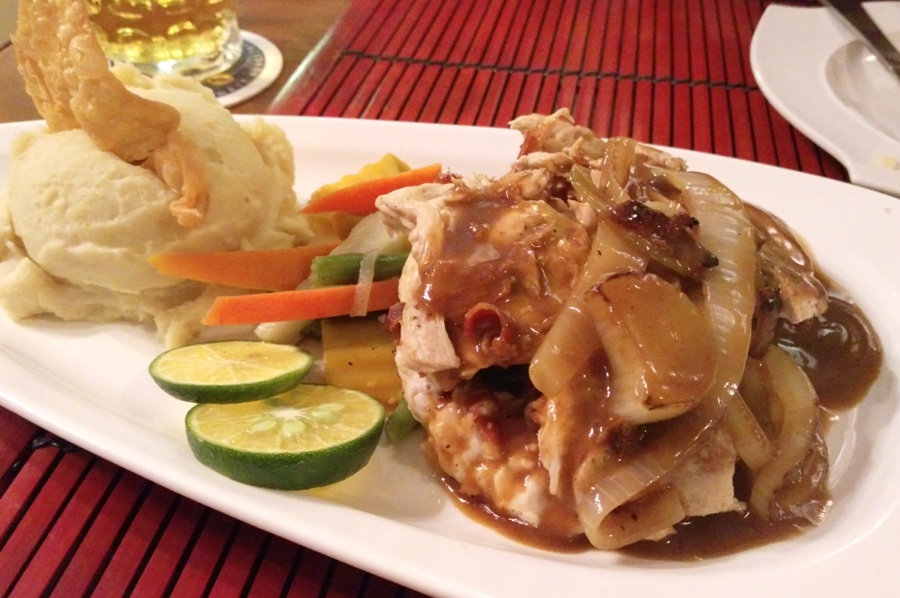 We capped the night with a cake and coffee dessert at the neighboring Sans Rival Cakes and Pastries Restaurant.
I just couldn't believe the prices of the cakes here!  So cheap. Sarap tuloy mag-uwi ng 5 boxes hihi!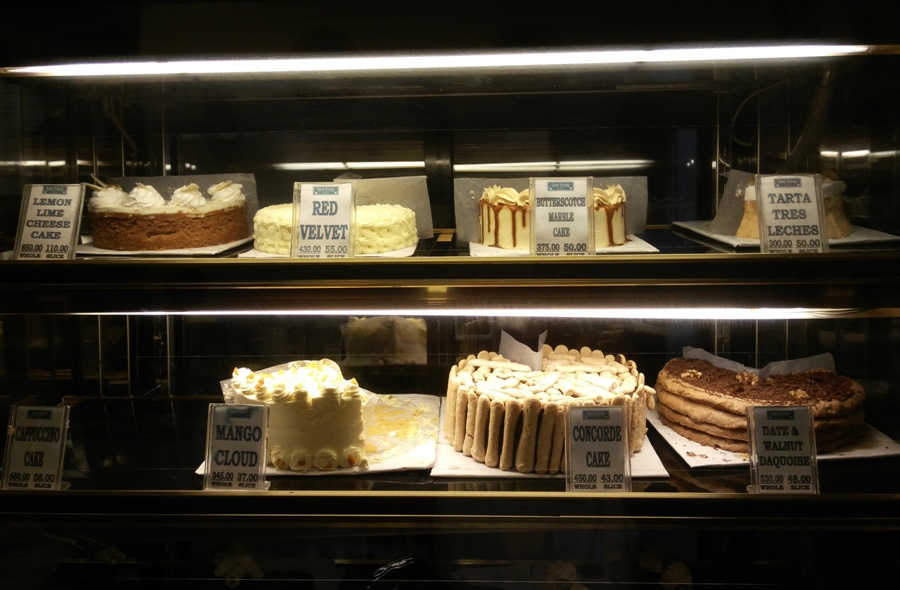 I chose the cake to try and my pick was the Date and Walnut Dacquoise (dacquoise is a dessert cake made with layers of almond and hazelnut meringue and whipped cream or buttercream).  It was simply divine.  A slice of this cake is only Php48.00, can you believe that?? And it was no slouch either – AJ was floored with its lovely flavors and textures that he wanted to take one back to Manila.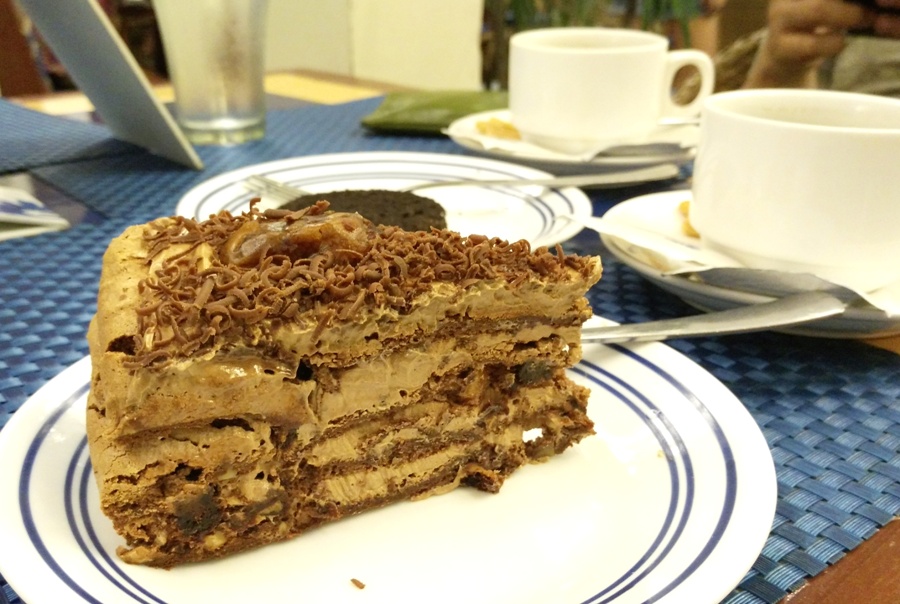 I couldn't find an easy way to close this story, and that's exactly how I felt about our trip.  Dumaguete is the city of gentle, smiling people and is a portal to other adventures catering to different preferences.  It begs to be explored further and puts an enchantment on you to want to stay and continue to enjoy the good things it has to offer.  Whether it's by the sea or inland, one might never run out of fun adventures to try – and with this premise I fondly look forward to going back soon.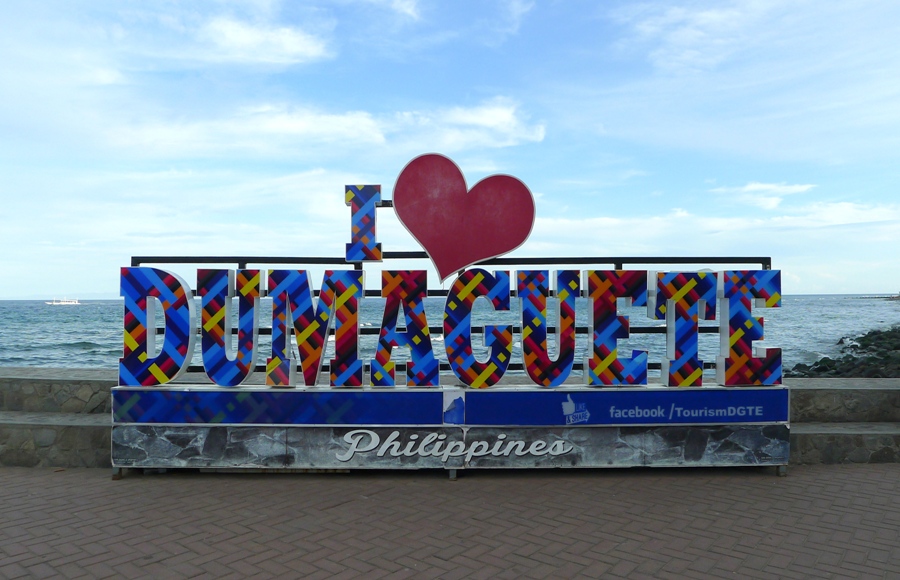 (Read about our activities on Day 1 and 2 of our stay in Dumaguete HERE and HERE).