I got myself a new Android smartphone 2 weekends ago, the Lenovo Vibe Shot.
I've been using Lenovo gadgets for close to 2 years now and I'm very satisfied with their performance.  The smartphone I was using before the upgrade was Lenovo K900 and it has served as my camera backup in many occasions, earning raves from my colleagues and readers alike when they saw my crisp and vivid pictures of Hyatt City of Dreams Manila last December.  It also made my Instagram feed more pleasing to look at.
A new phone is not exactly in my wish list this year, but I couldn't pass up the superior camera feature of the Lenovo Vibe Shot – marketed as the smartphone that looks and works like a camera.  As a blogger, I have to be armed with a good camera always because I want to document the shopping finds, food discoveries and others I share with you – through photos.  That, and the smartphone's attractive price of P17,999.00 with an option to pay it in installment (for 6 months at minimal interest rate), made it feel like this is indeed a good time to upgrade.
Lenovo Vibe Shot is powered with the latest Android OS, Lollipop.  I had to get used to the more responsive functionalities of this one and while there were lesser settings to mind here, I found myself looking for the settings that I was used to like the vibration option for call and message notifications, the alarm clock, etc.  Once everything is in place though (thanks to my hubby for helping me understand the new specs), it was easy to manage.  I now appreciate the quick settings as it has saved me a lot of time.
Going back to Lenovo Vibe Shot's camera feature, there's actually a mixed review about this. I guess some people just expected too much from this smartphone because of the way it was advertised.  Lenovo promised this phone to give pixel-perfect pictures when in reality, the perfectness of the pictures all depend on how you hold and use the smartphone camera.  No smartphone can replace a point-and-shoot or DSLR camera so don't expect this to replace real cameras.
As a smartphone camera, I could confidently say that Lenovo Vibe Shot takes really better pictures than the K900.  You already saw how crisp and vivid the photos were with my post on the Christmas decors at the Landmark (read it HERE).
I also think I've found the smartphone camera that can take impressive photos even with low light.  My previous phones could not perform well in this area; the pictures are either blurry or grained. With Lenovo Vibe Shot, I don't have to worry about all these.  I had to use light filter in some of them afterwards though, so you and I can see the pictures more clearly.
Below are some of my actual shots:
My nightly ritual of after-dinner tea. (No filter used)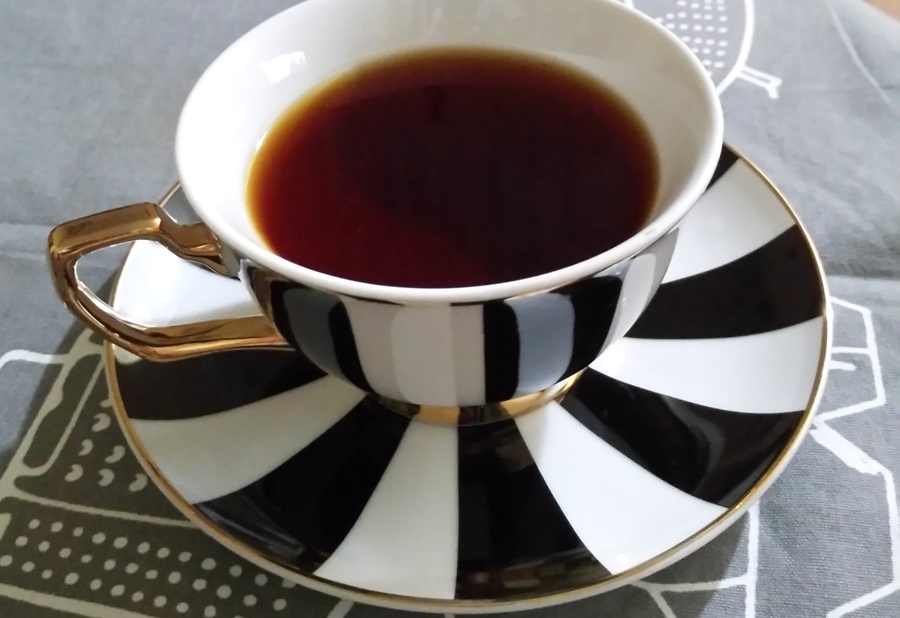 Cheeseburger with Fries at The Beef, Hole in a Wall, Century City Mall.  (With very minimal light filter)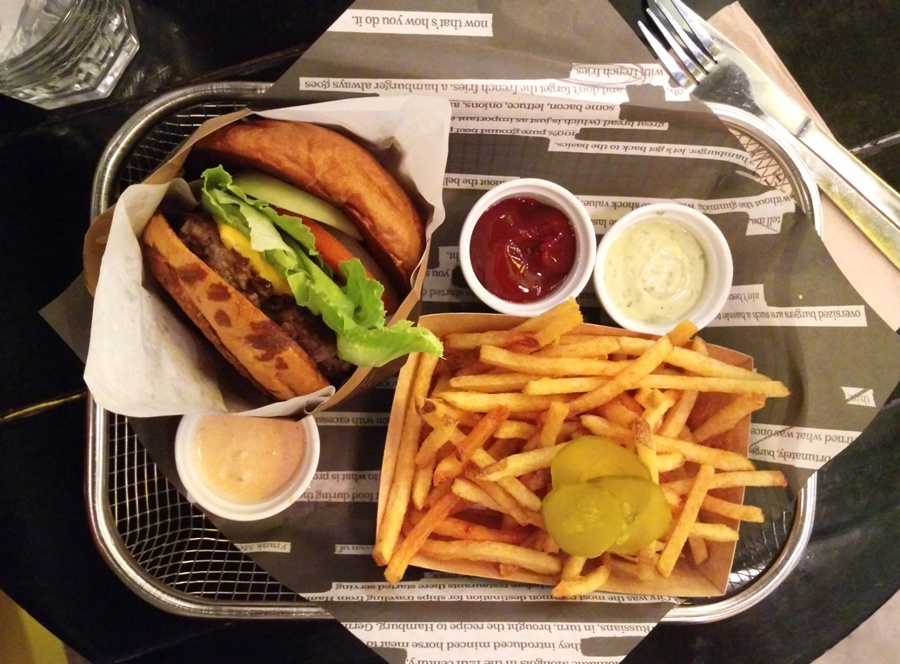 Lemongrass Chicken BBQ at Pho Bo Bo, Hole in a Wall, Century City Mall. (With light filter)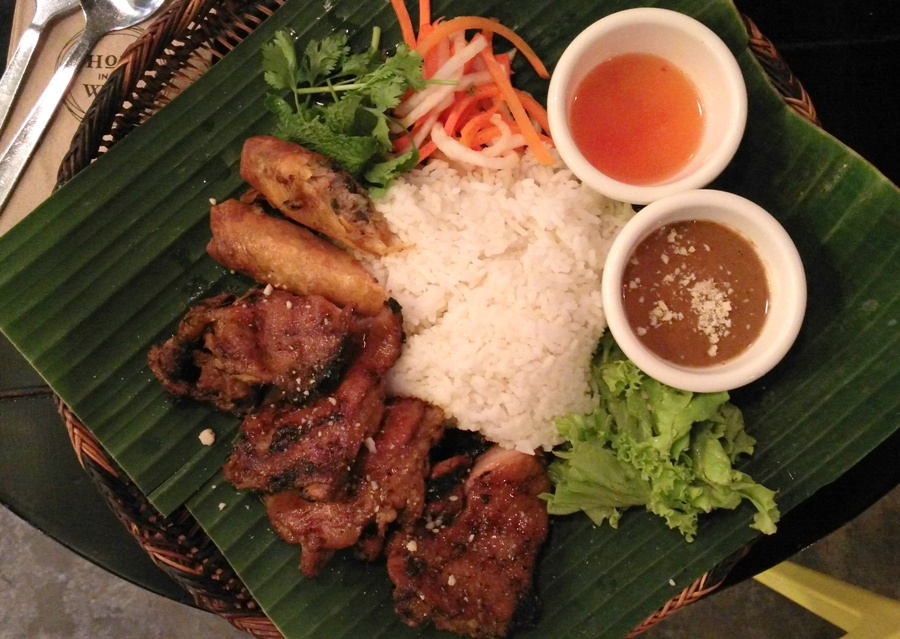 No need for light filter at all in these shots with ample lights:
Decorative wood crates at the Home Section, Landmark Department Store Makati.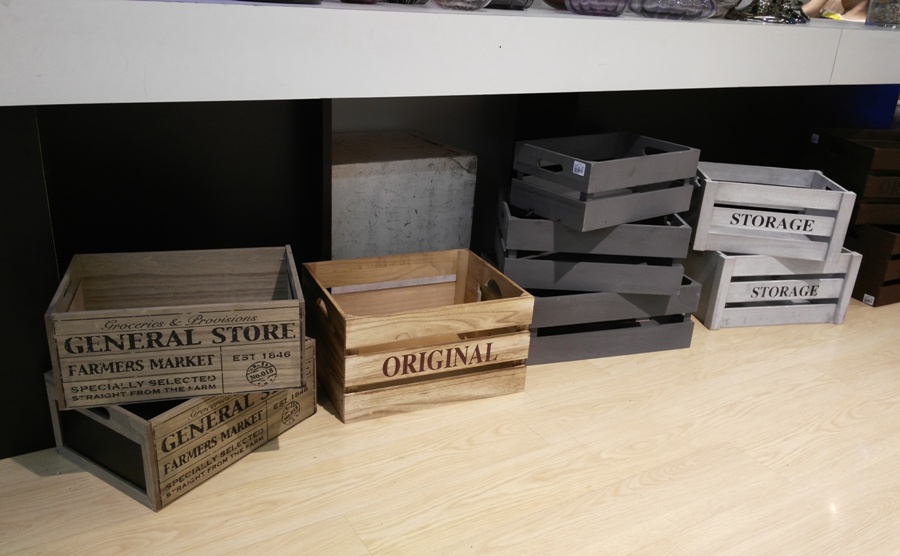 Potato Croquettes at Momma's Boy Urban Dining, Makati City.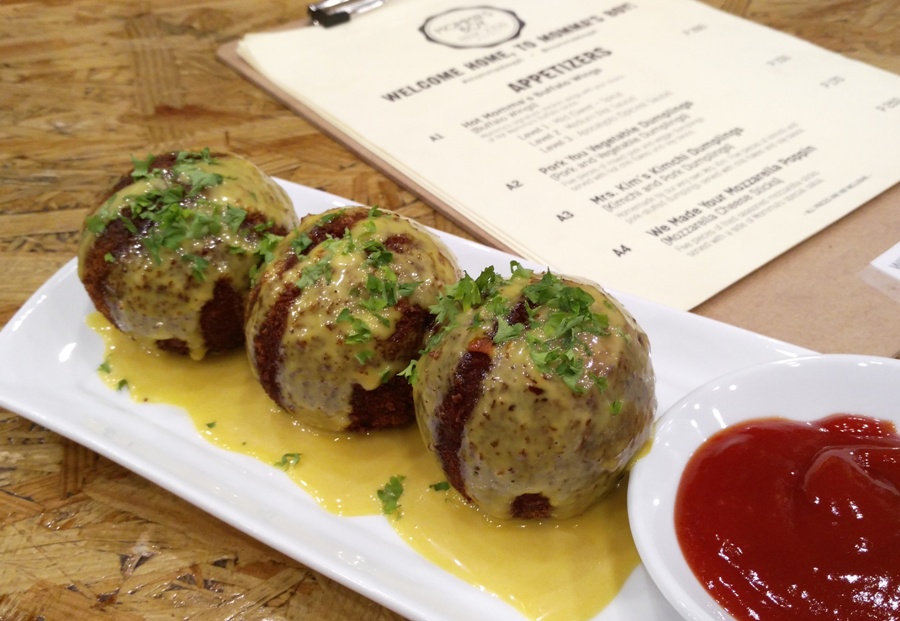 Crabtree & Evelyn Teacup Set. (Century City Mall, Makati City)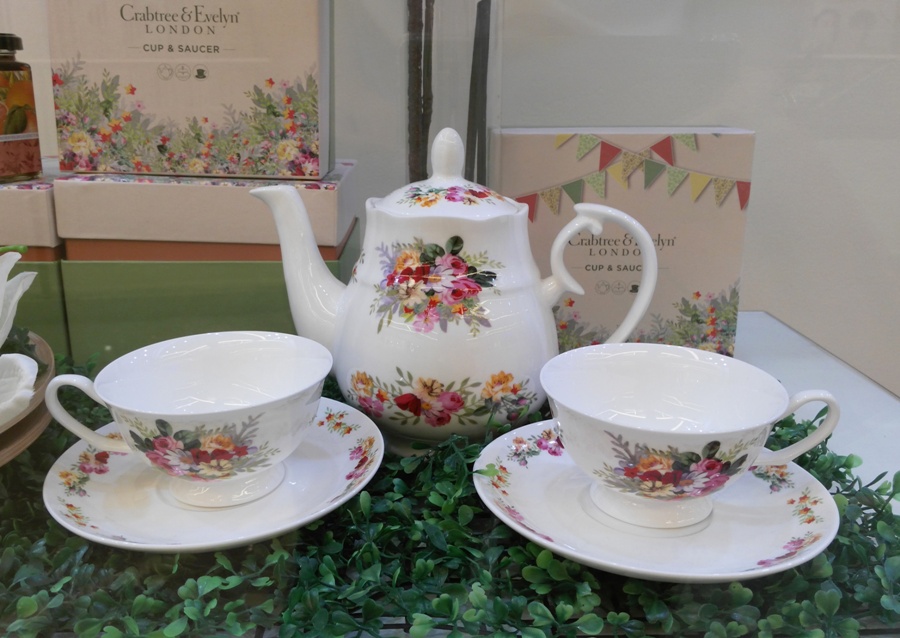 Interesting Tofu Cheese cake at Kumori, Landmark Supermarket (Makati).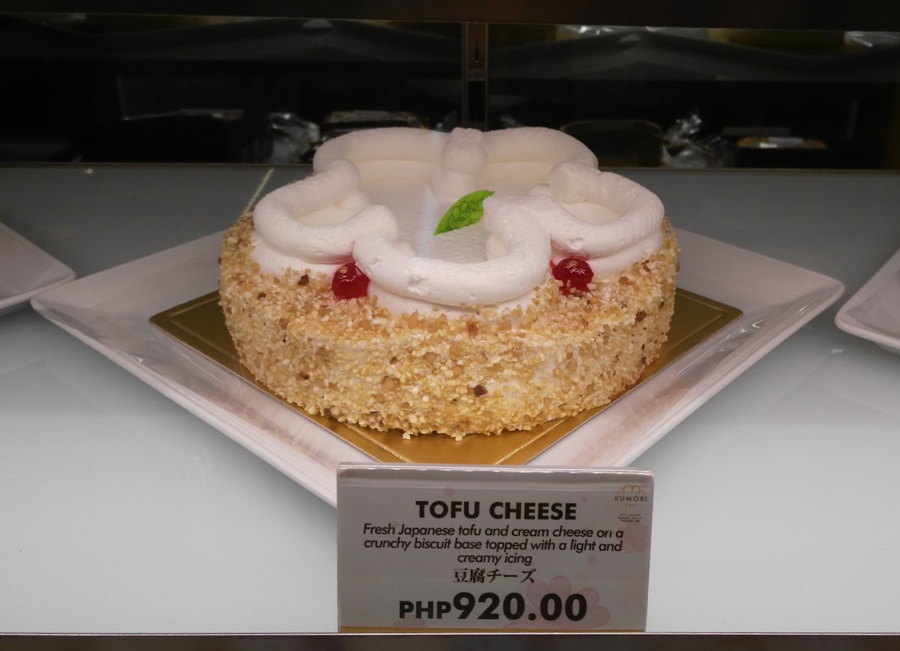 Natural light still does it best.  Below is the Lomonosov Cobalt Net teacup duo I posted recently in Instagram, taken one weekend morning at our kitchen area (where the natural light comes in).  I just had to add in more light filter to make the gold patterns stand out.  I love how it was captured by the Lenovo Vibe Shot; the light also made the gold details come alive.
Saturday breakfast at UCC Clockwork, Blue Bay Walk, Macapagal Avenue. (No filter used)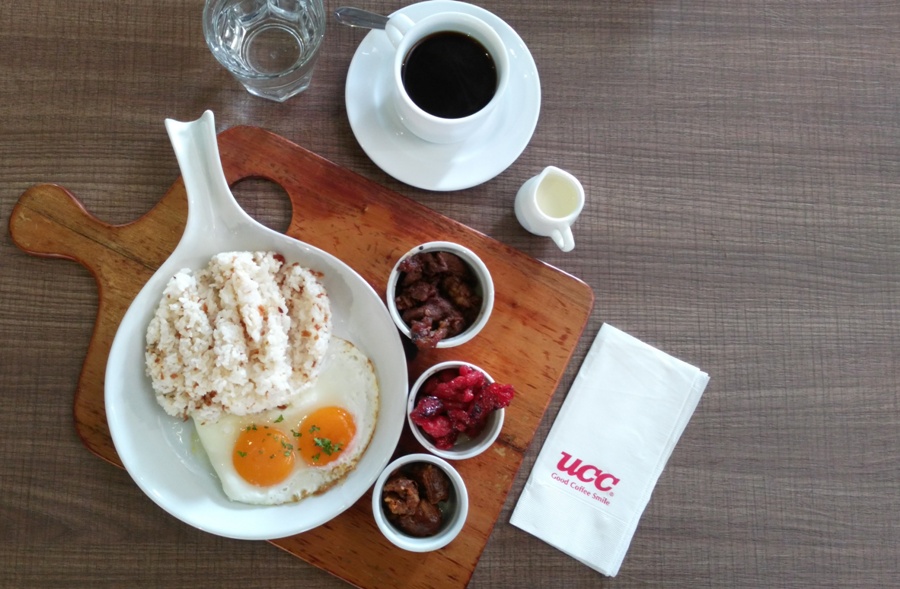 If you are looking for a smartphone with above-average camera functions, and can deliver quality photos when you need it (especially if you are a heavy social media user), the Lenovo Vibe Shot is definitely a smartphone to consider.
AJ's Verdict:
To add to what Leah said, the pictures shown were all taken using the phone's automatic settings. Geeks like me would appreciate the fact that the phone does include advanced manual settings to let you take creative control of the shot you want, albeit still in a limited fashion. Still, a phone that takes crisp pics using automatic settings plus the ability to dabble in more advanced settings is loads better than many other choices out there.
Just make sure you set yourself some realistic expectations about a smartphone's limitations, and you should find yourself impressed with the Vibe Shot compared to other models in its price range. It's stylish and plenty capable, and will come in handy for those times you felt too lazy to bring your 3-pound DSLR kit.
Note:  For a full spec review of the Lenovo Vibe Shot, check out these posts from Yugatech and Unbox.ph.
Disclaimer:  This is not a sponsored post.