It's that time of the year again! Christmas trees are now on display at the Landmark and they're all so festive!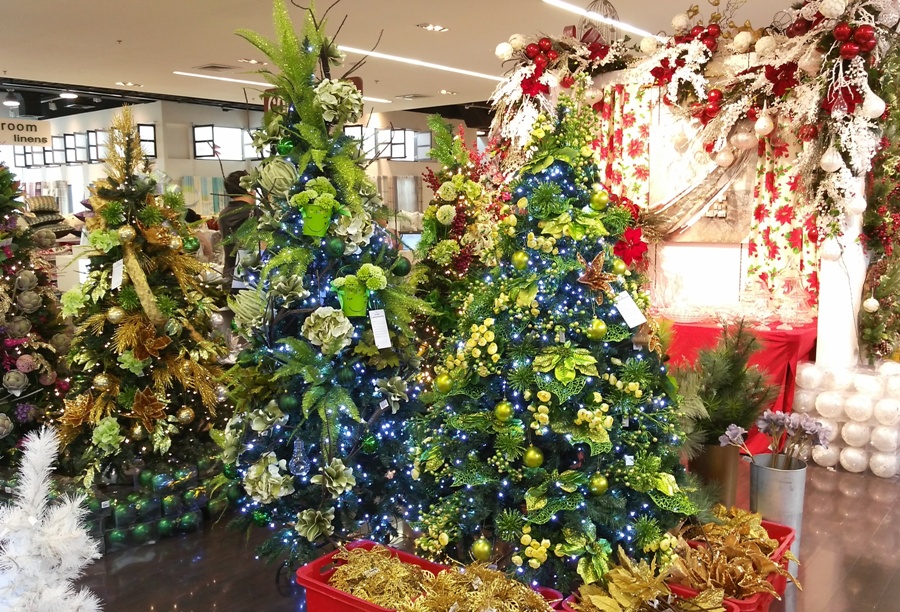 My favorite is the one decked with polyresin figurines of Santa Claus, angels and snowmen: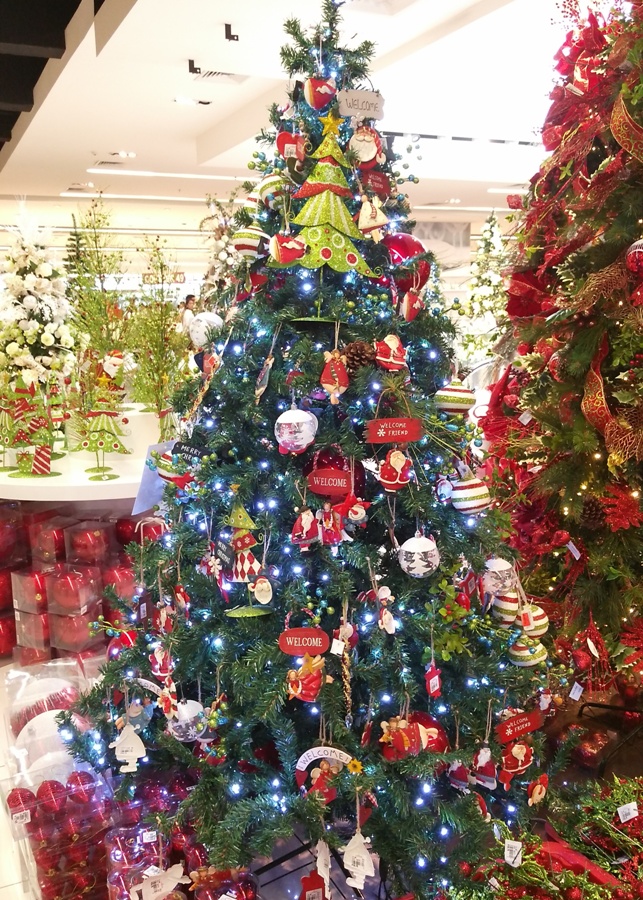 Up close: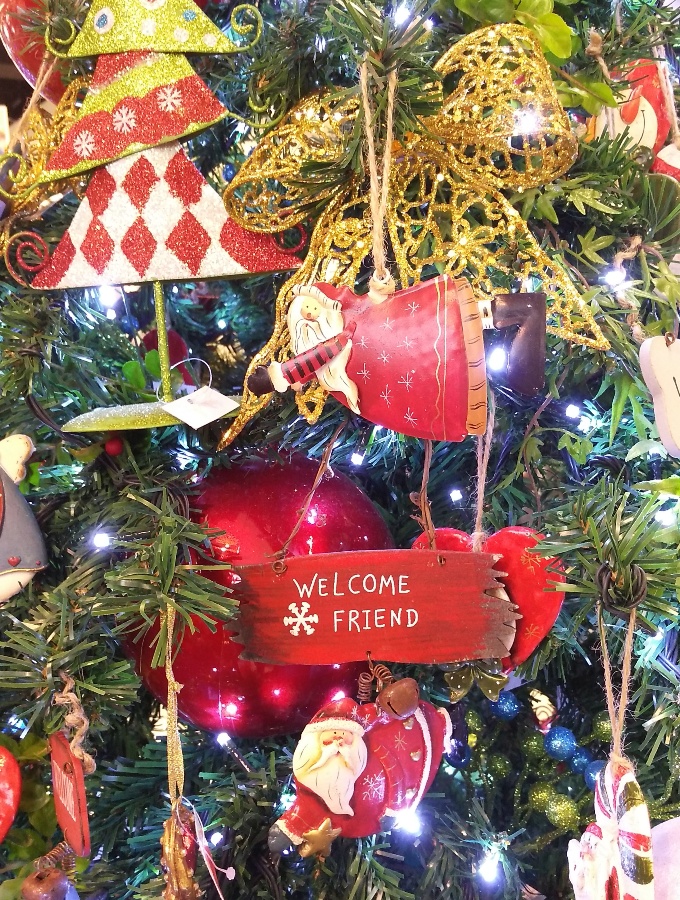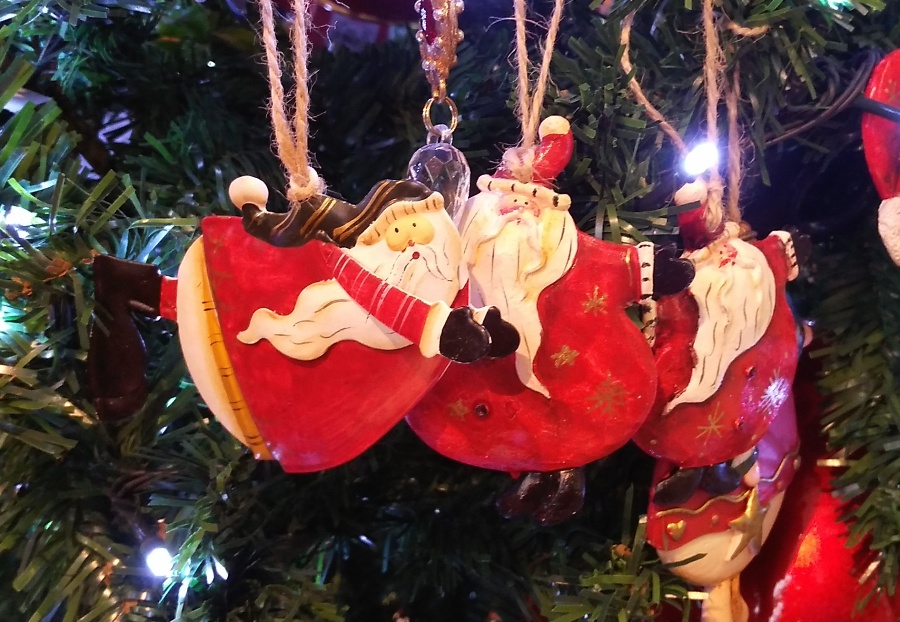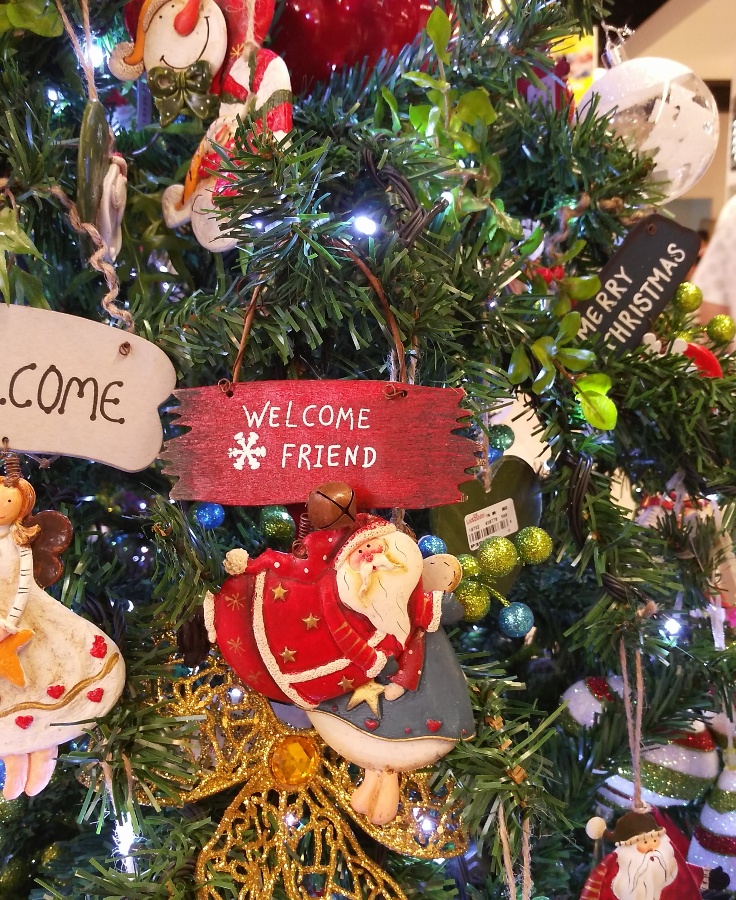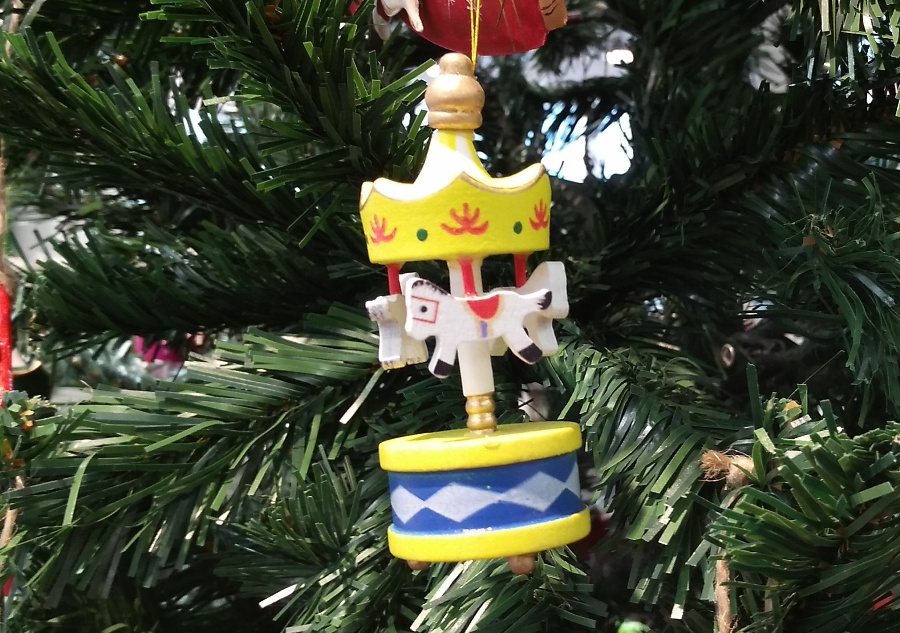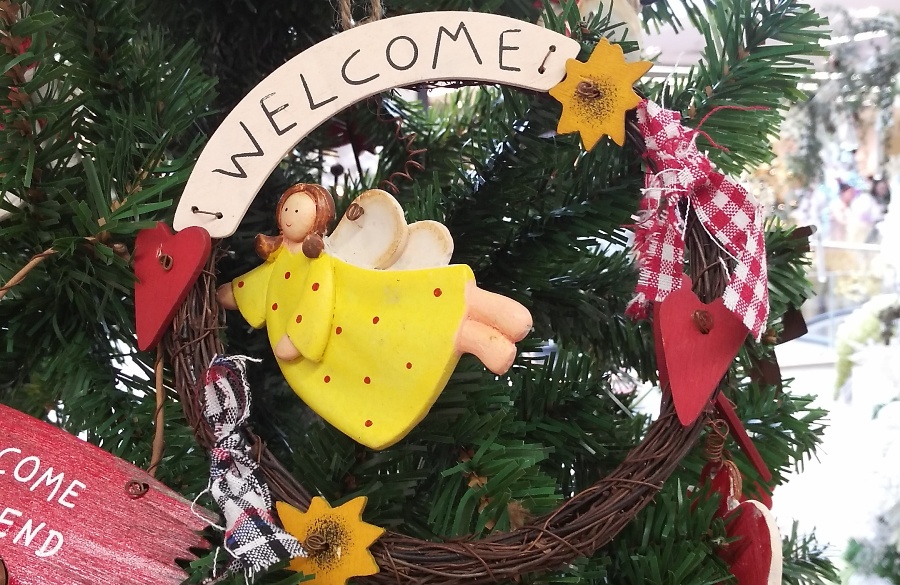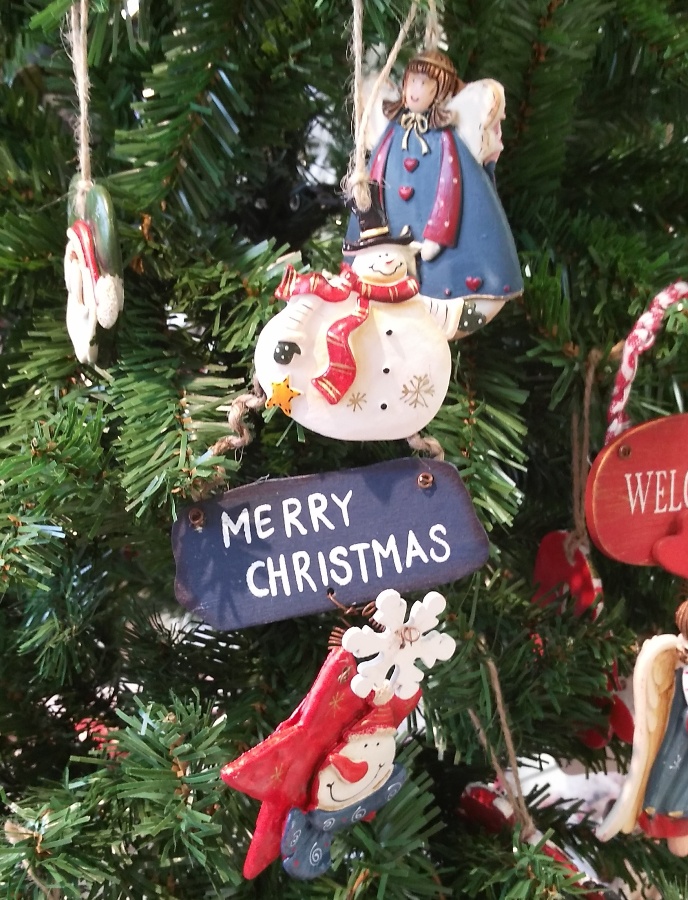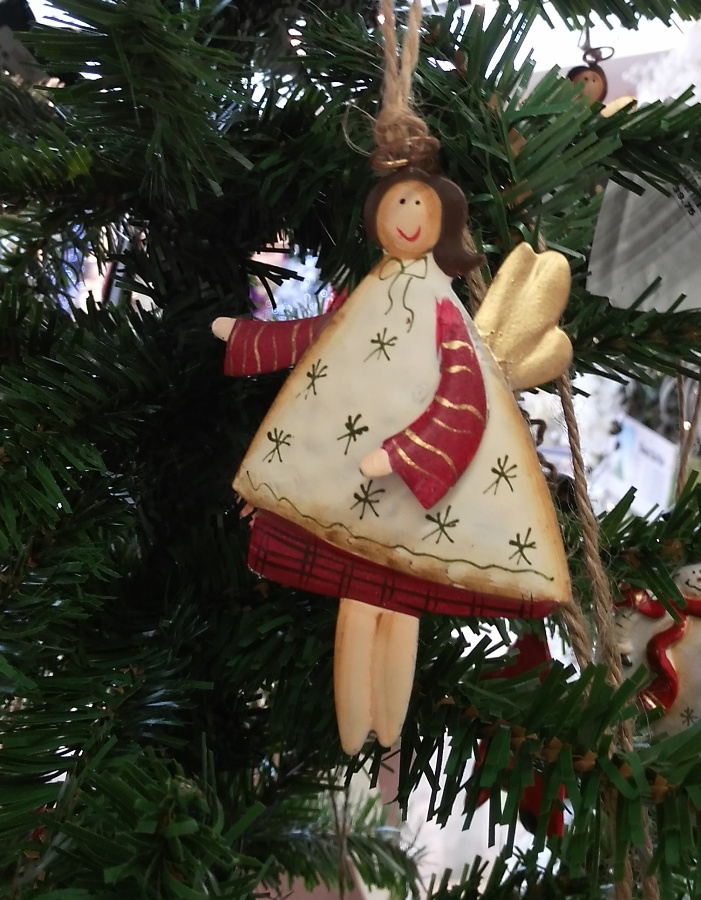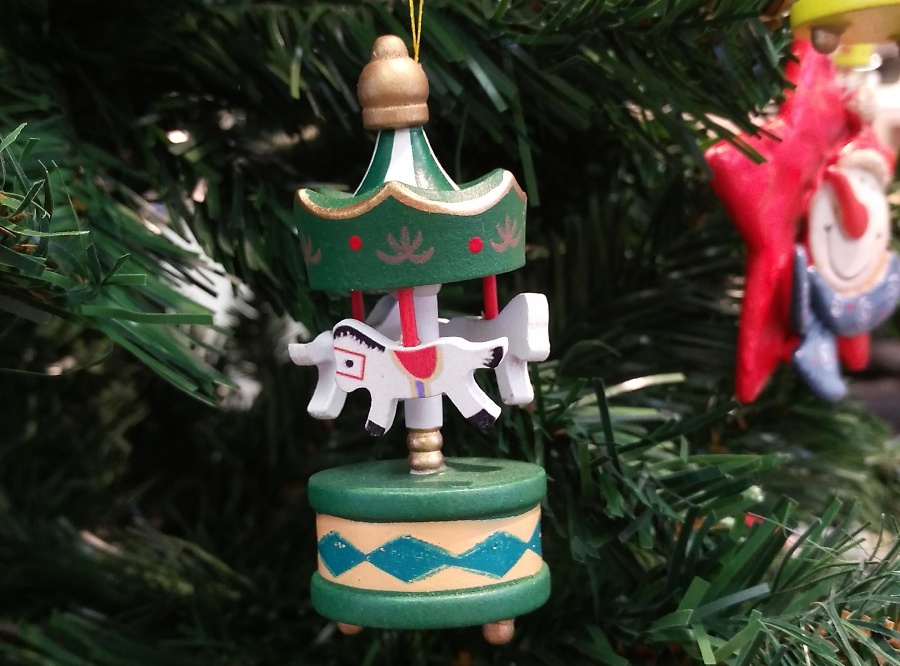 I found the wooden carousels as ornaments in another Christmas tree.  It comes in pack of 6's and costs only P199.75.
Would you believe that the small polyresin figurines are priced at only P39.75 each, while the medium-sized ones are only P99.75 each?  The biggest are priced at less than P150.00.  Ang mura di ba?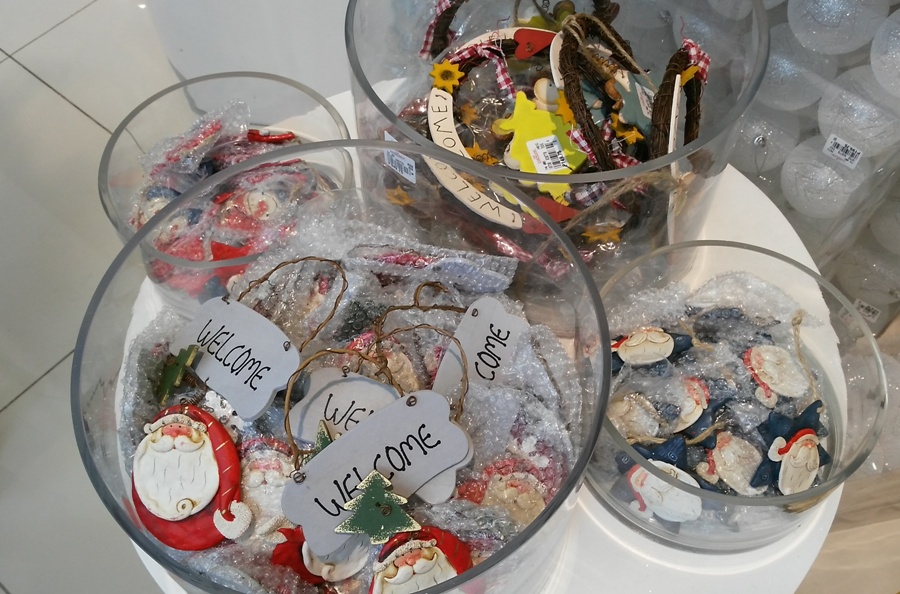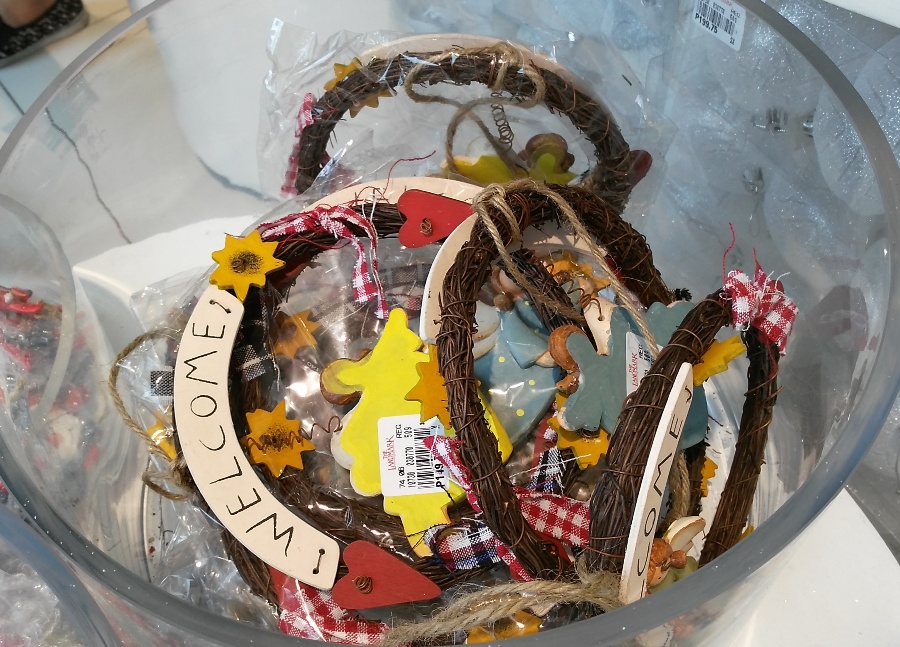 So even if I don't have a real Christmas tree at home yet, I still ended up buying some for my nephew Liam's Christmas tree in Cebu.  Here are what I got, which costs me not more than P1,000.00.  Ain't that super?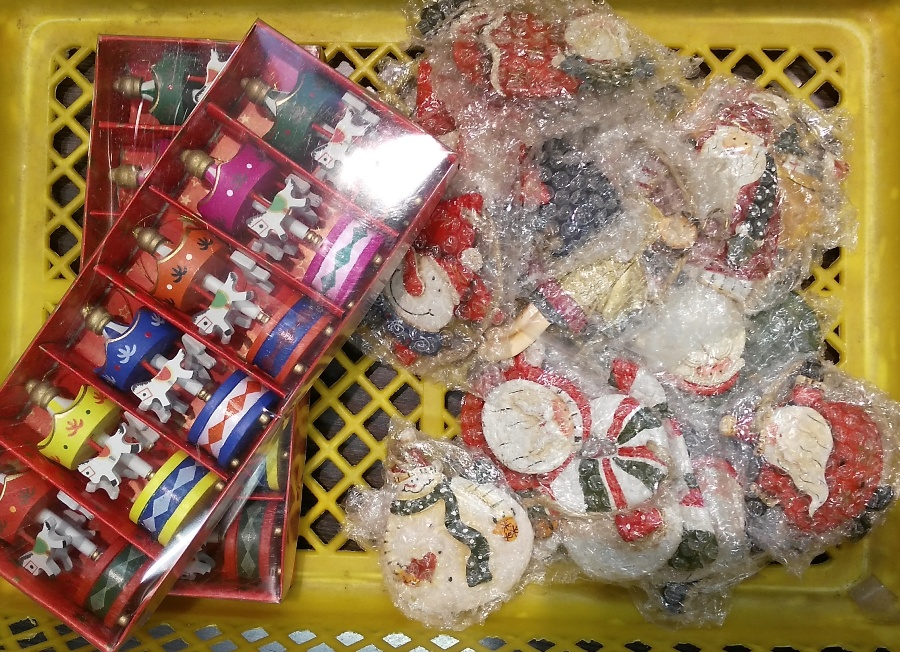 Oh, some of you have asked me about Christmas tree-shaped glass containers.  I found some of them available here at the Landmark, priced at P599.75 (regular size) and P999.75 for the bigger one.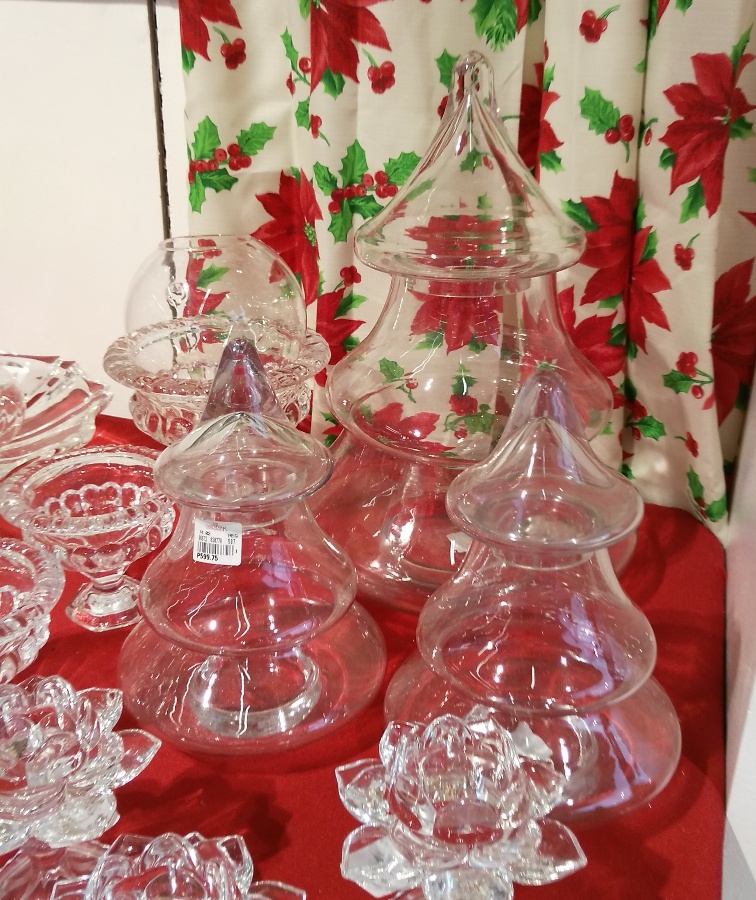 I also spotted this bedsheet set in red chevron and diamond prints that's perfect for the holidays.  Its Christmas red color complements the Christmas-themed throw pillows (priced at P200++ each) that are selling like hotcakes.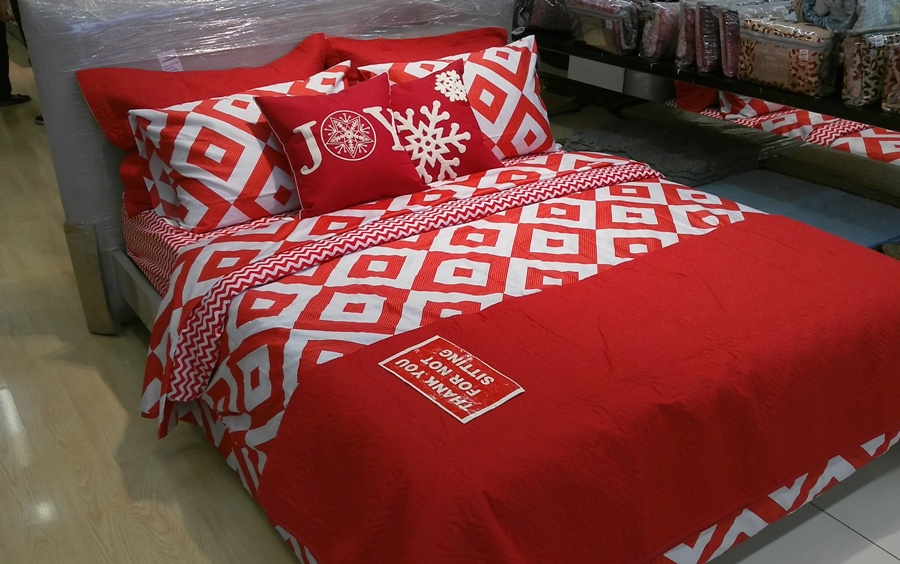 Start your Christmas shopping now at the Landmark and enjoy so many good deals!
The Landmark Department Store  |   Ayala Center, Makati City