September 9 was a special day for Britain as Queen Elizabeth II officially became the country's longest serving monarch, surpassing the record of Queen Victoria, her great-great grandmother.
She is now the oldest reigning monarch in the world, serving with that same dedication and discipline for the past 63 years.
The Queen was only 25 when she acceded the throne, already married (to Prince Philip) and a mother to Prince Charles and Princess Anne.
Her formal coronation was held on June 2, 1953 at Westminster Abbey.  Her coronation was also a milestone in itself – being the first international event broadcast on TV.
About two weeks ago, without any inkling of what was about to be celebrated in Britain, I came across this Paragon commemorative tea cup and saucer set at @paperstrawlove's usual Teacup Friday (so called because every Friday the shop updates its inventory of vintage and new tea cups and pots for sale).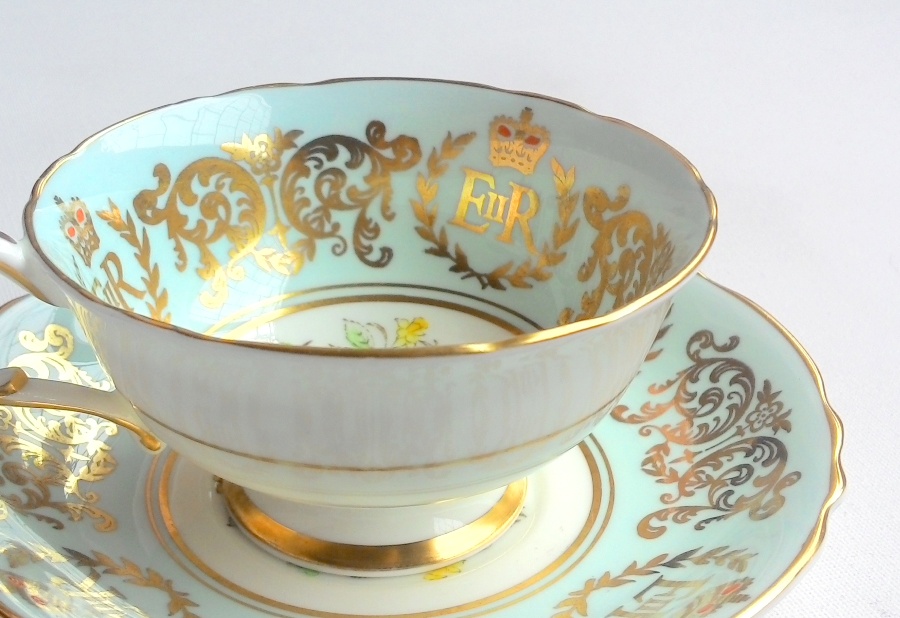 Having just bought a Spode Blue Italian tea cup set from @paperstrawlove last month, I thought buying another one too soon is already impulsive of me.
But at the back of my mind, I knew I wanted it already.  After all, it's a commemorative set that dates back to 1953 (to celebrate Queen Elizabeth II's coronation) so it is a collector's item!  Another plus point is that it's made by Paragon, a name that has a history with the Royal Family.  Also, I don't have a Paragon yet.
So without much ado, and a very low emotional quotient at that time (hehe!), I made the purchase.  And I didn't regret it one bit.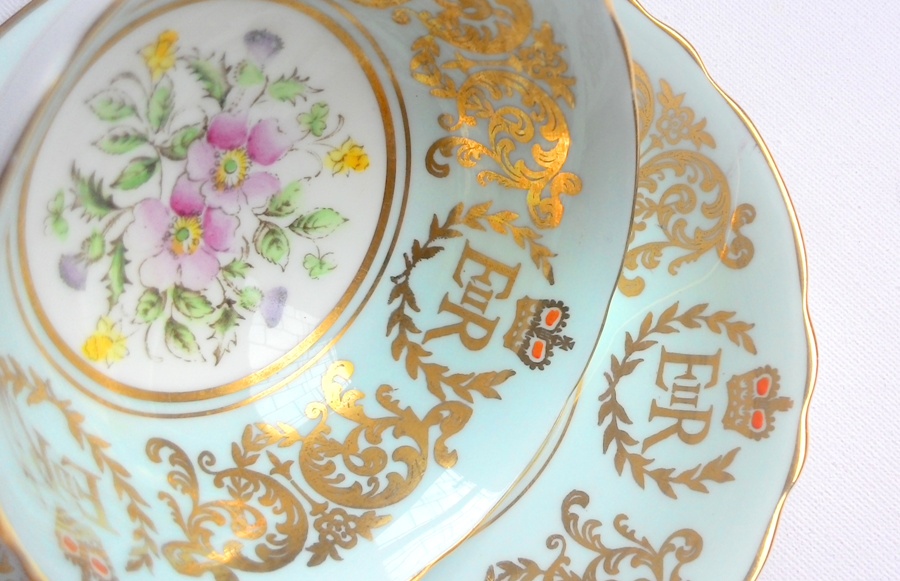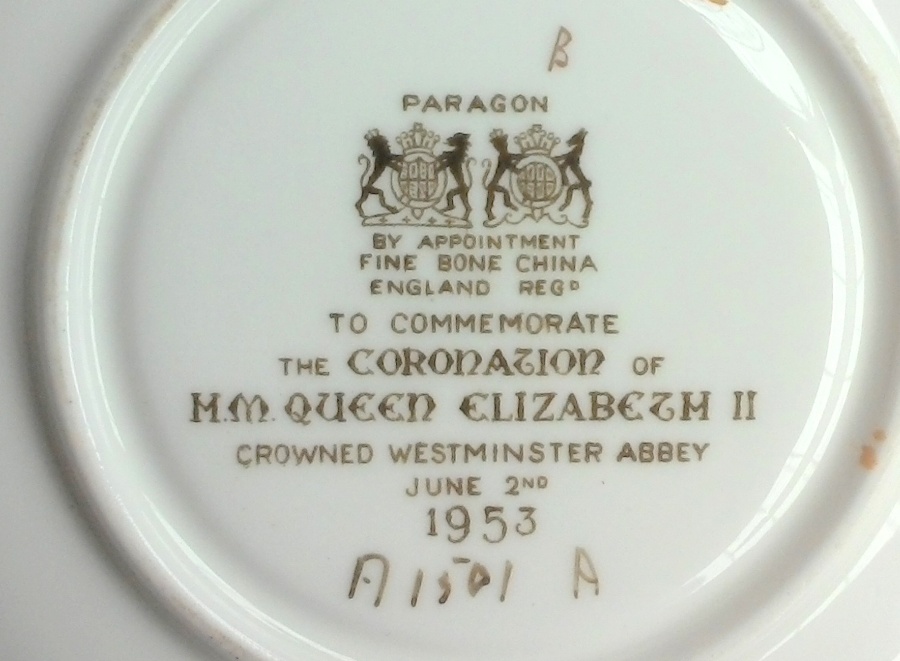 The pieces I got were in excellent vintage condition, with only a slight fading of the floral designs at the center of the cup and saucer.  I didn't mind this though because they won't be visible anyway if and when I decide to use it.
The gold-colored borders and rims were all in mint condition, without signs of obvious color fading or lifting.
This is perhaps the oldest item I possess right now.  And now it's even made more meaningful by the Queen's newest record.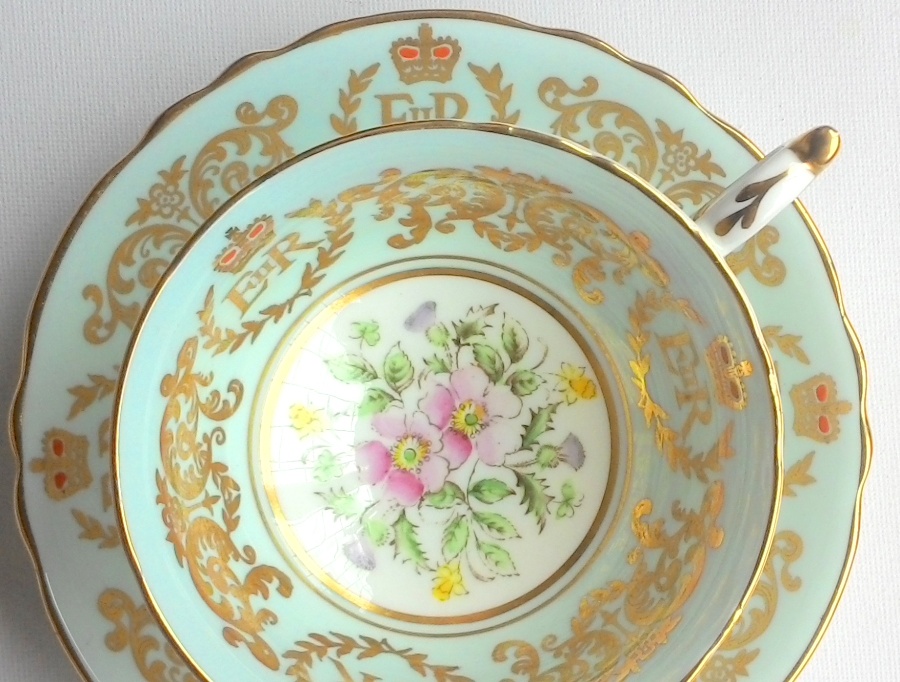 In case you're wondering, the EIIR is the (present) royal cypher that stands for Elizabeth II Regina.  On its top is the St. Edward's crown, considered the principal piece of the Regalia.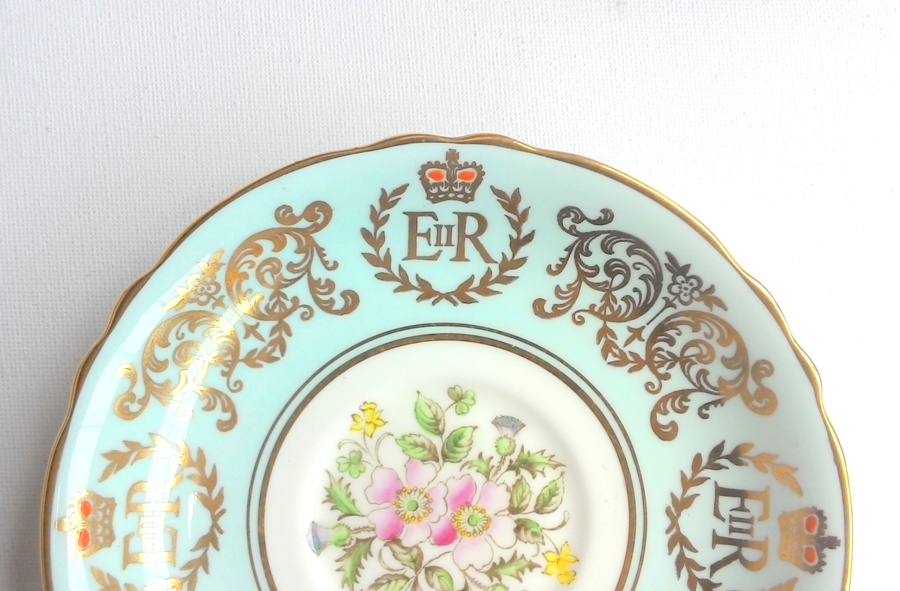 I'm so glad I made this purchase!  More than being a vintage item with a value, it is foremost a "souvenir" from that historic event in 1953, which gave Britain – and the world for that matter – a dedicated Queen and a monarchy that remained highly relevant even in these modern times.
Happy and glorious,
Long to reign over us:
God save the Queen
Note:  Related news about the Queen's momentous day last September 9, 2015 (and from which some texts and photos in this post were lifted)  may be found here: