Remember the Royal Albert tea cup and saucer set I gifted myself with for my birthday this year? I bought that from @paperstrawlove, an IG seller carrying the finest brands of home and kitchenware.
Her catalog of vintage tea cups is to die for!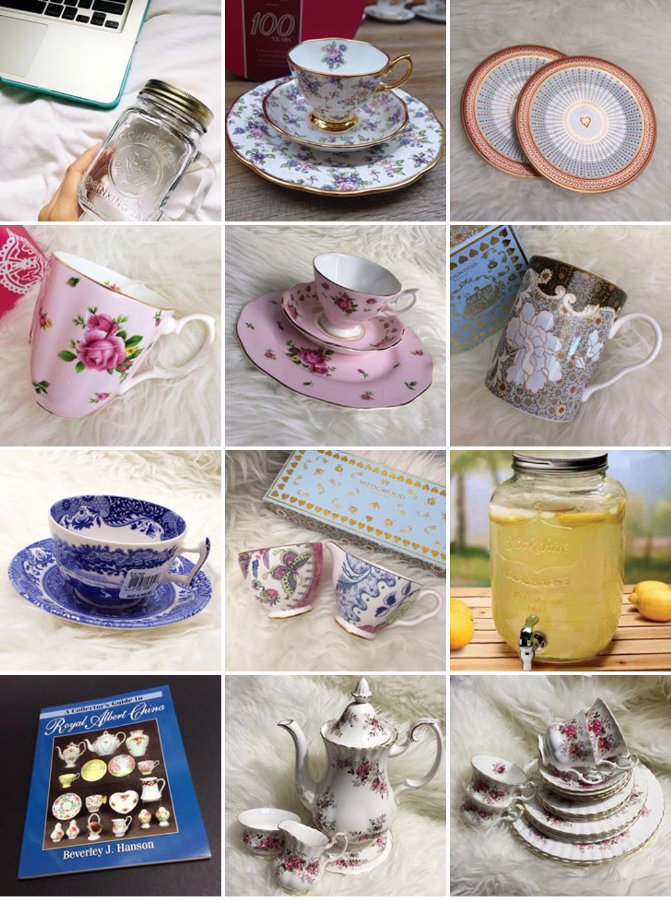 Since then, I have been dreaming of my own tea cup collection.  I am especially drawn to those in white, black, gold and blue prints.  What's keeping me from starting on one is the lack of storage space at our apartment.
But I guess this should not keep me from acquiring the best pieces while they are still priced reasonably (and I can still afford them).  As luck would have it, @paperstrawlove sponsored a giveaway contest for this beautiful Wedgwood Queen of Hearts Teapot a few weeks ago and I won!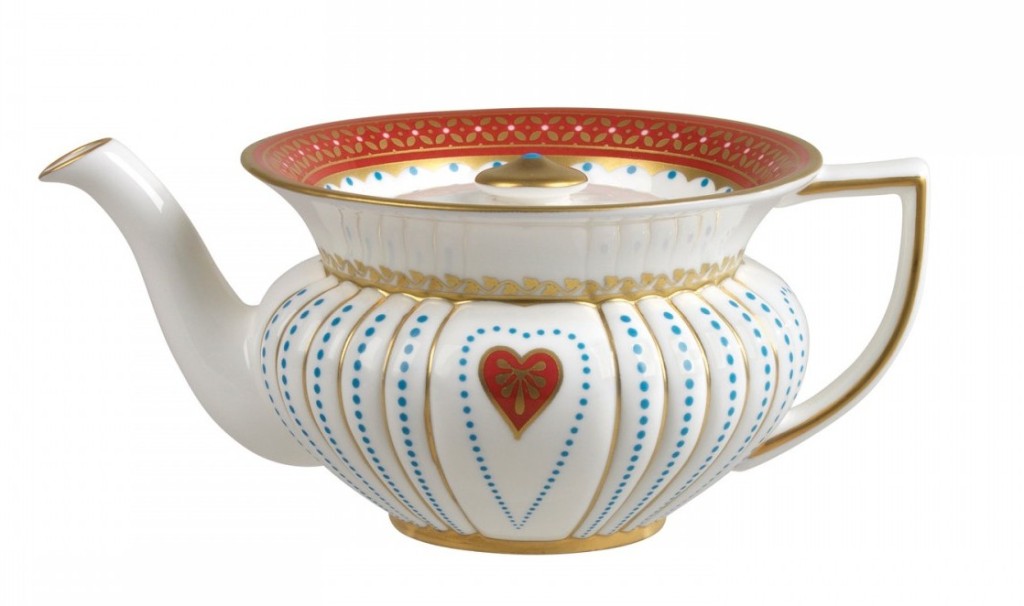 This teapot is so very special to me for 3 reasons: (1) it has 3 of my must-have color elements for my budding 'collection': blue, white and gold; (2) it is made in England and (3) this design is already discontinued by Wedgwood, making it a collector's item!  So lucky me!
The Queen of Hearts Teapot was delivered at the office this week, and I wasted no time in unboxing it and of course, taking pictures of the teapot (and the gorgeous box that came with it) at our meeting room.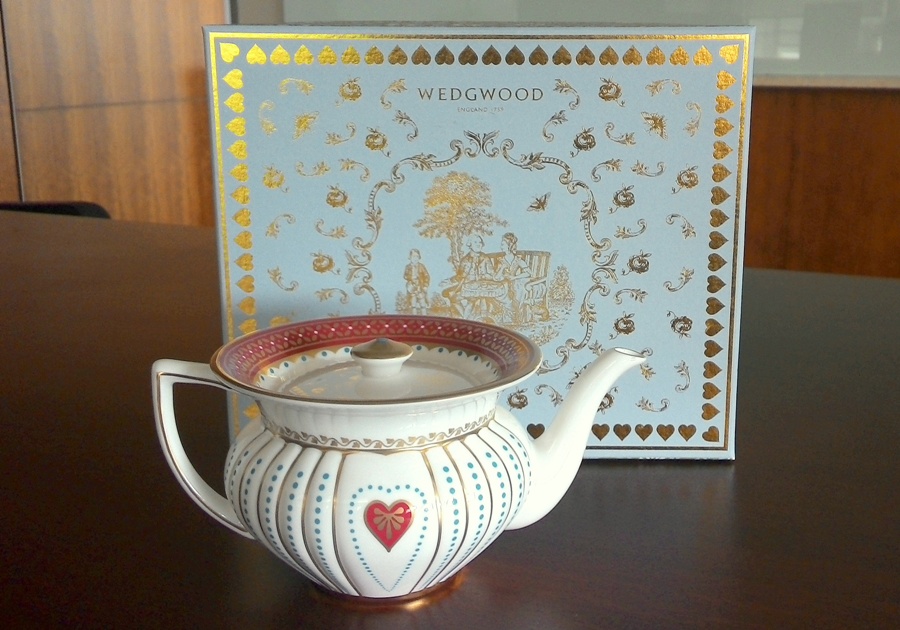 The tea pot was so, so lovely. This cemented my resolve to start building up my tea cup collection. It need not be big, because I made a pact with myself to buy only when: (1) I have extra money, (2) the price is reasonable and (3) if I keep dreaming about a particular design for weeks!
I felt that my winning the Wedgwood tea pot gave me a 'leverage' of sort because I could have bought this also but ended up getting it for free! So I took this opportune time to ask @paperstrawlove if the Spode Blue Italian tea cup set is still available.  That's the blue-and-white tea cup set you see in the catalog above (1st column, 3rd row) and I've been wanting that for a while now.  There's still a duo available so I bought it na.  It arrived with the tea pot so feeling ko talaga jackpot ako!
I 'debuted' my Spode Blue Italian tea cup duo this morning, choosing to drink black coffee in it (instead of tea) because I needed a stronger drink during day time. (Picture taken with Panasonic LX5)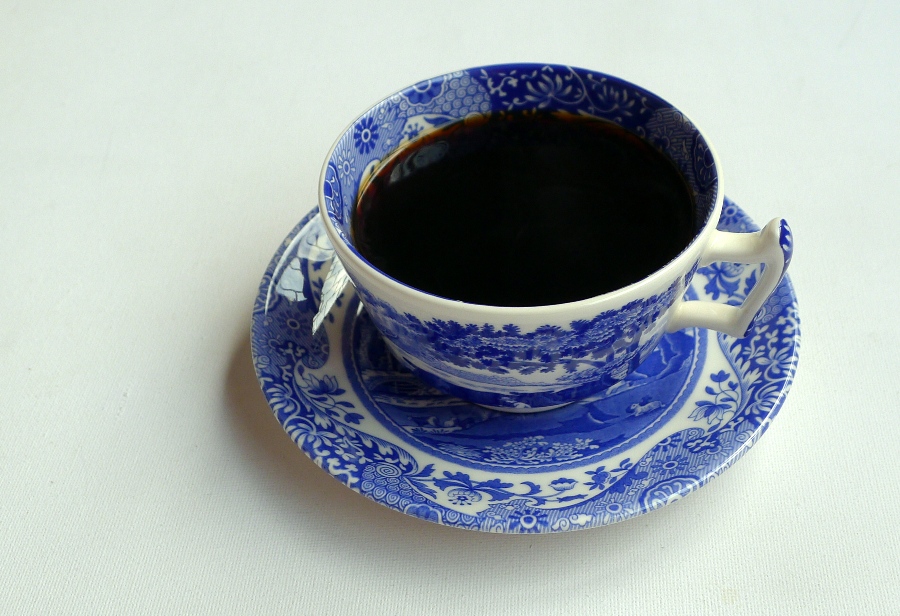 Grabe, ang ganda nya!  And it made my morning coffee time more pleasing.  Feeling ko nasa English countryside ako hehe!
Oh, I just have to share with you the details!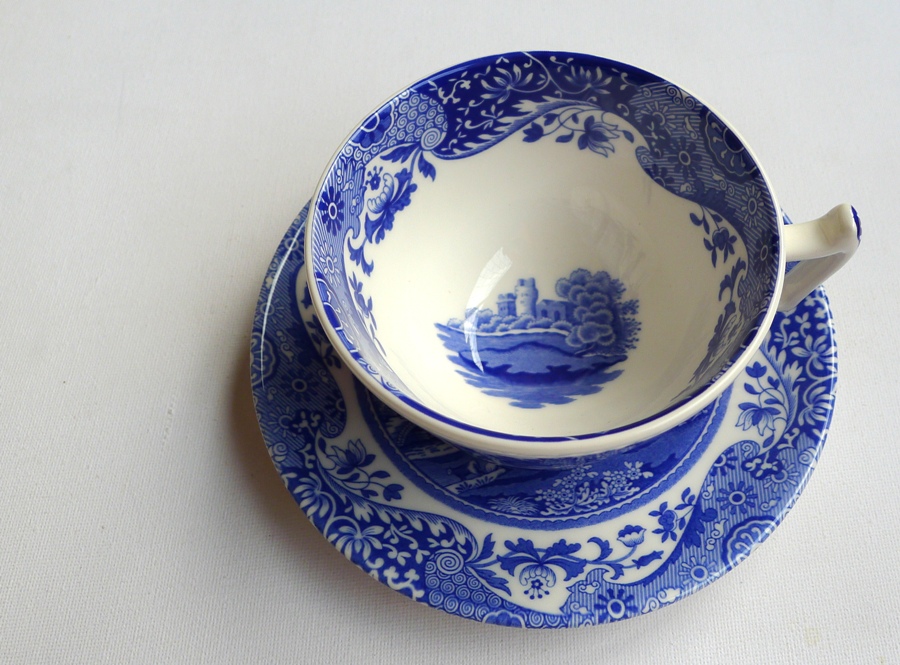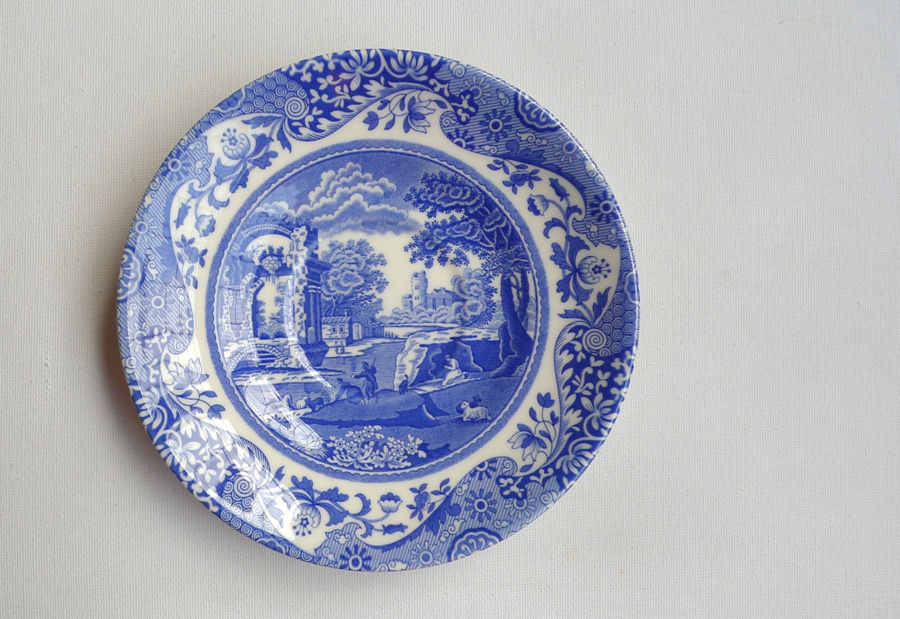 Spode's beautiful blue and white collection was launched in 1816 and his been manufactured ever since. Blue Italian features a finely detailed 18th century Imari Oriental border encompassing a scene inspired by the Italian countryside. (source)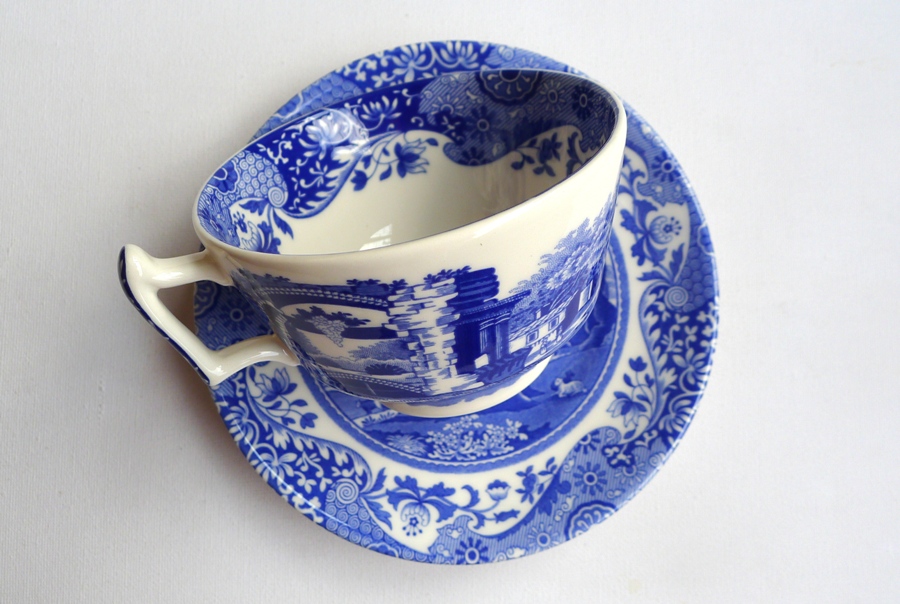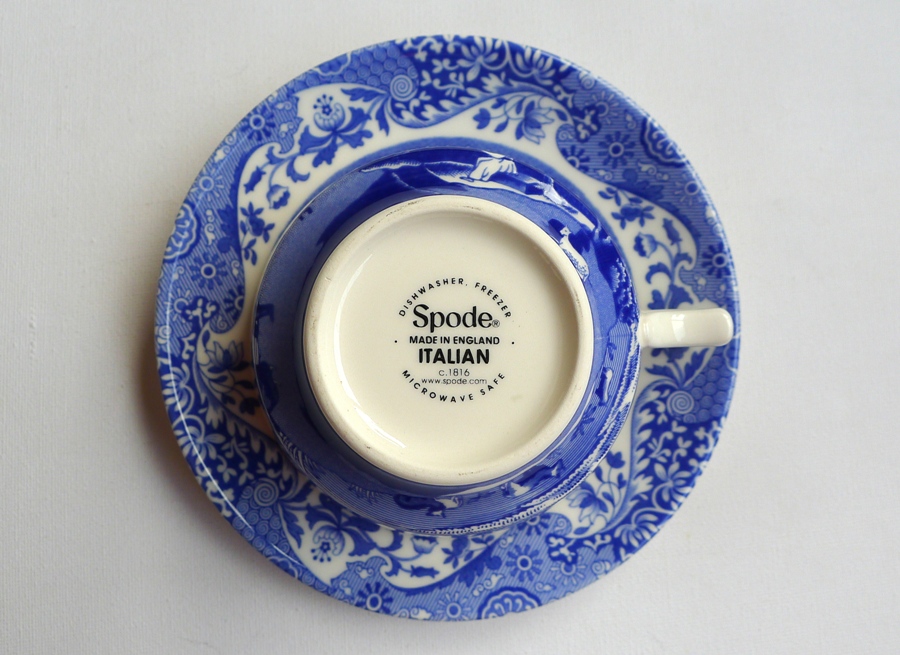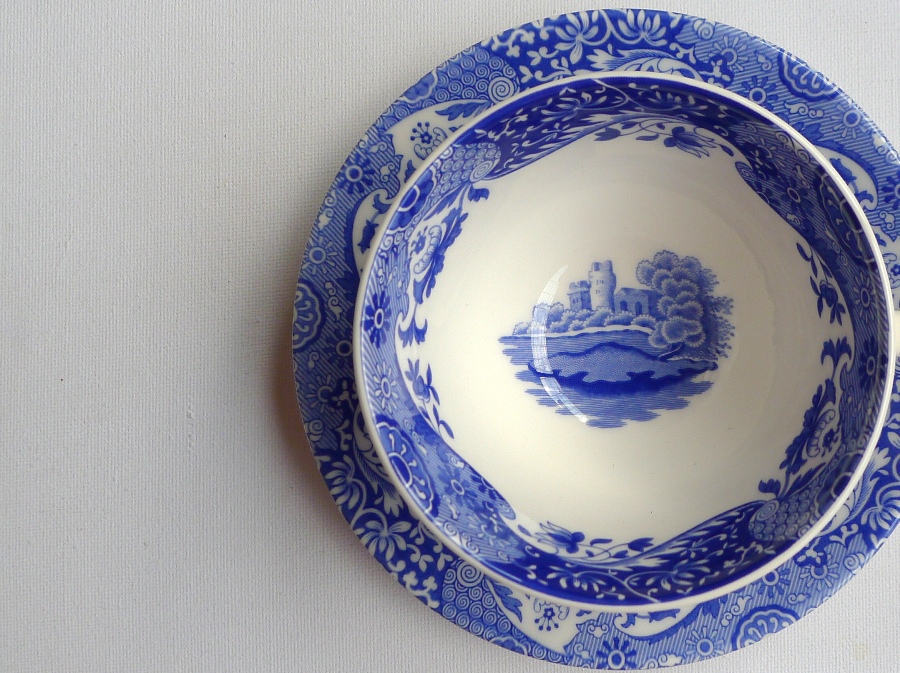 Rich details inside and out.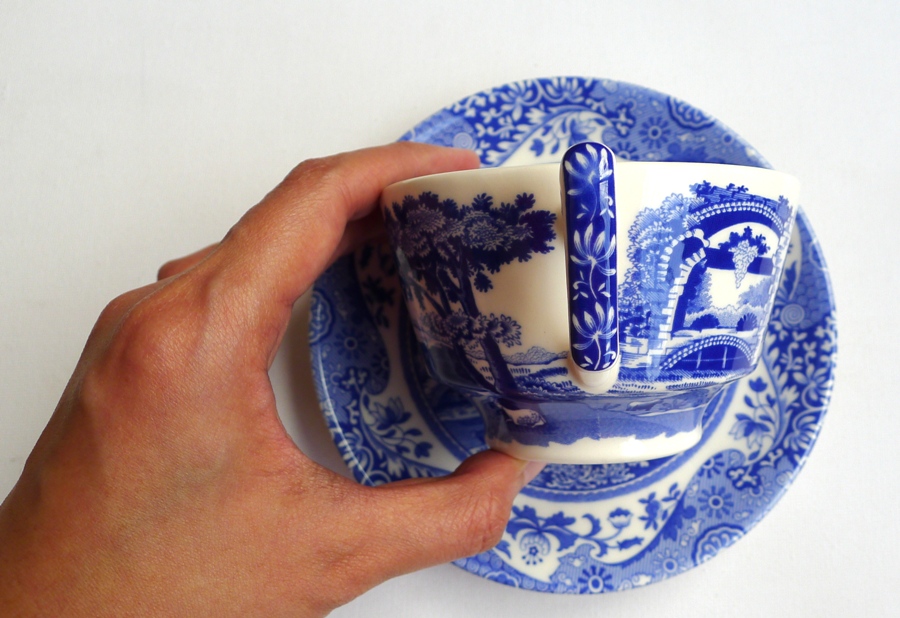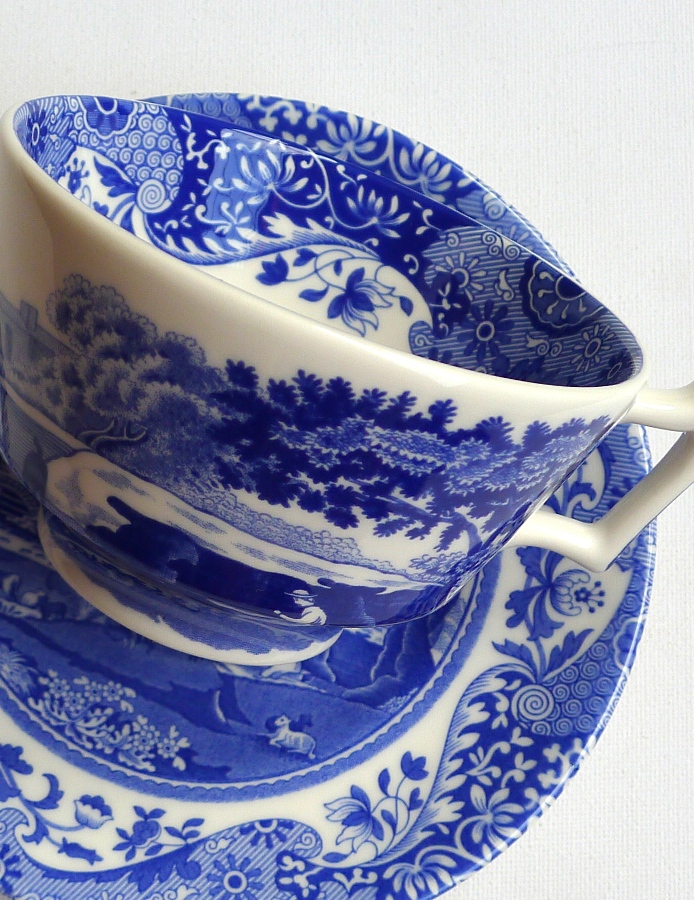 It's really the details that won me over, and I can see myself collecting in the future those depicting landscapes and castles.  But we'll see.  Most of the time it's my 'gut feel' that works for me  =)
I hope you enjoyed this post.  Have a lovely Saturday, y'all!