The next time you find yourself at Century City Mall, do stop by Lartizan Boulangerie Francaise and have a salon de the experience with their très abordable Le The d'Apres-Midi (Afternoon Tea).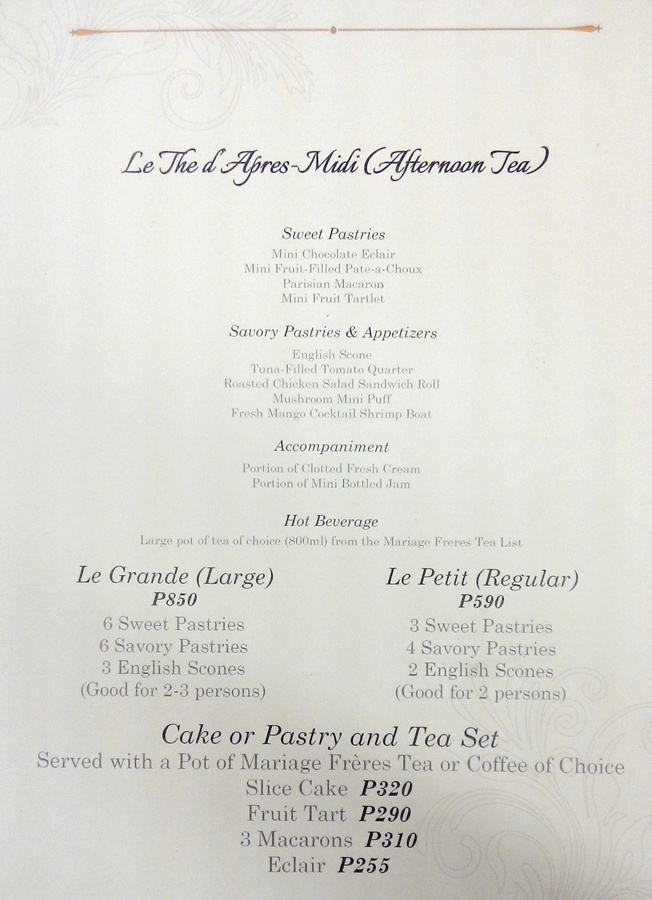 Thought you couldn't get more French than the eclair and macaron on the menu?  Wait till you see their wide selection of Mariage Frères premium leaf teas.  Yes, Mariage Frères, as in the oldest tea company in France!  Their tea salon in Paris is so popular with tourists.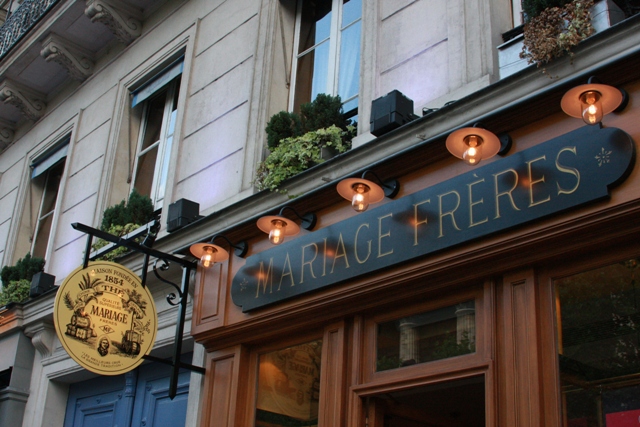 The Mariage Frères tea selection at Lartizan: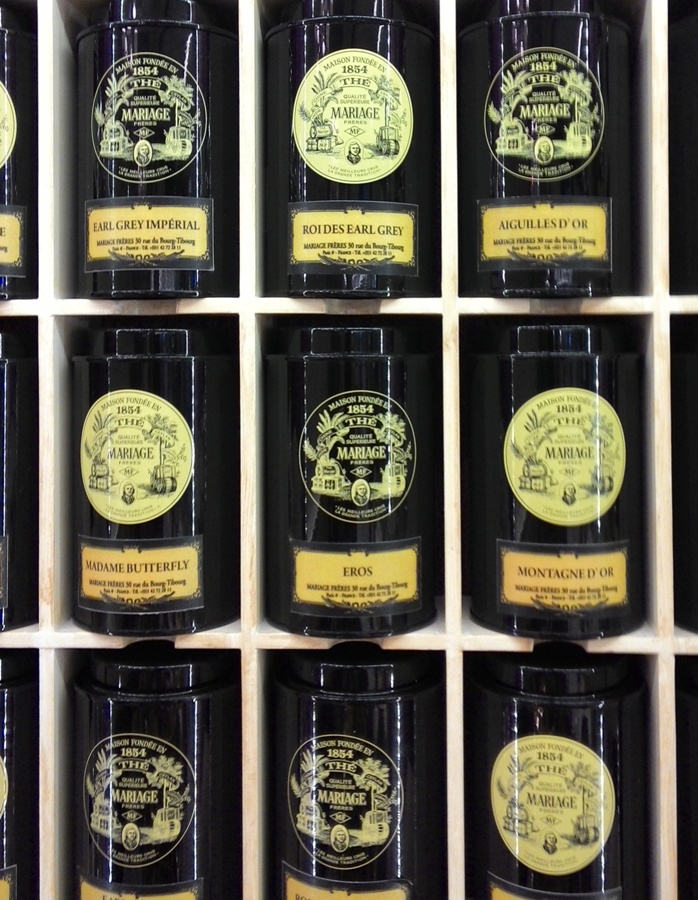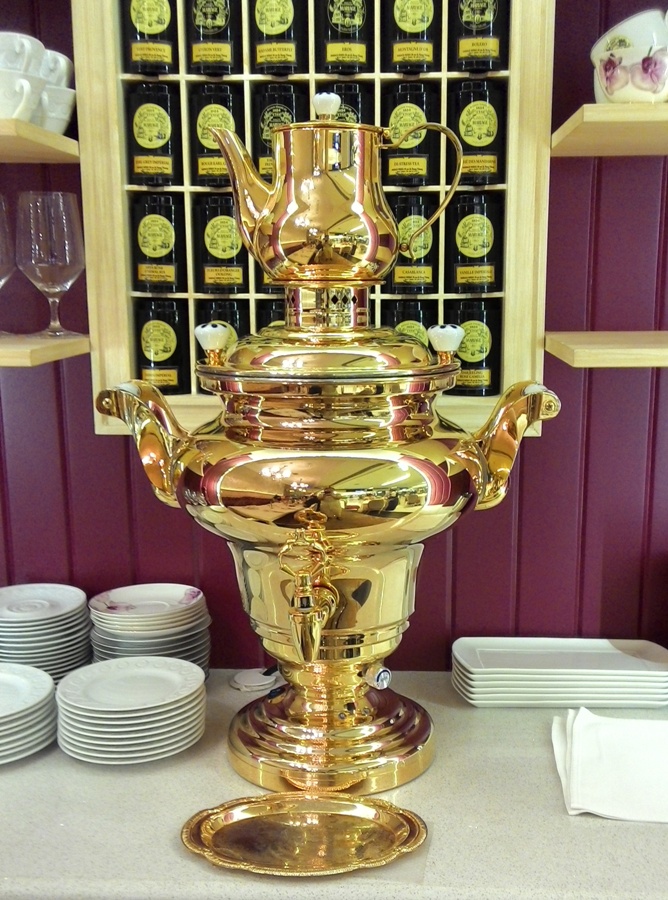 The best way to enjoy tea, Parisian-style, is to have it at a salon de the or tea salon.  Unlike the British who prefers to enjoy tea at home, tea time for the French is enjoyed better at tea salons.  Thus, the set-up at Lartizan is very much similar to that at TWG Tea Salon.  And I love being pampered this way.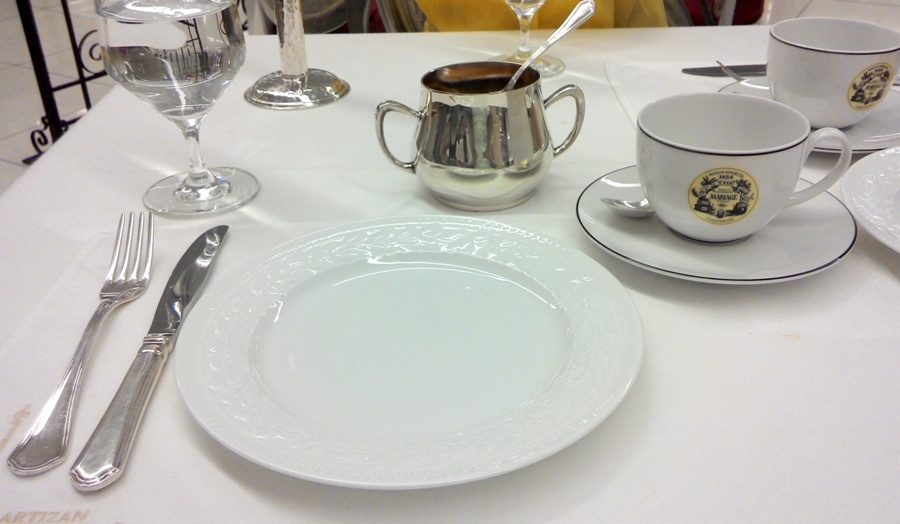 I begged the attendant at Lartizan Boulangerie Francaise to sell to me this Mariage Frères teacup and saucer duo, but was told that they're not for sale there.  Sigh.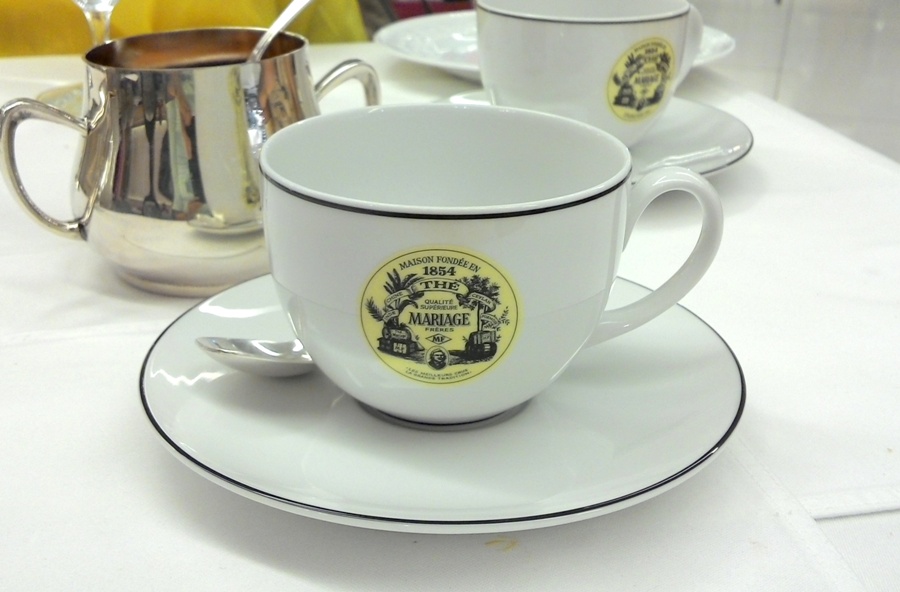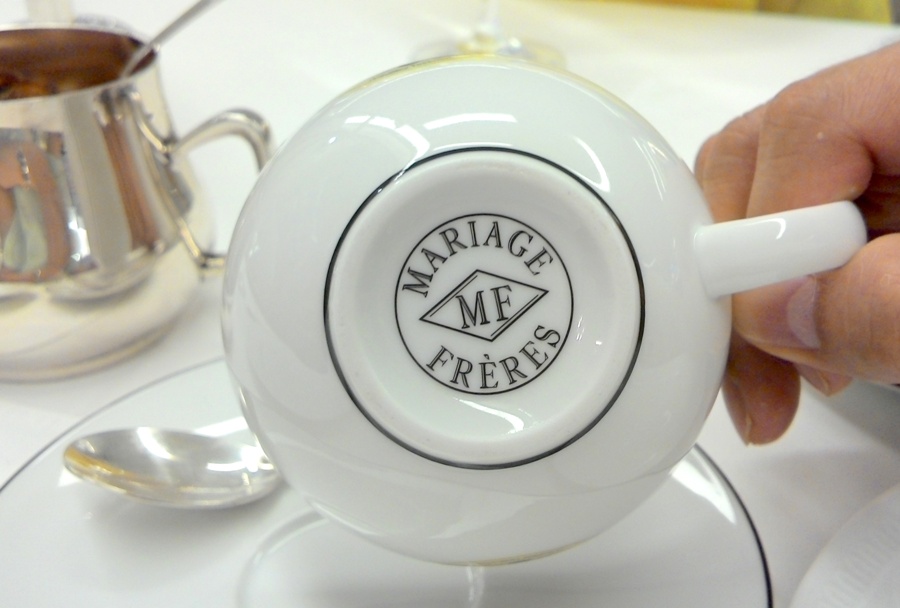 This Mariage Frères tea cosy (or tea warmer) is made of 100% velvet cloth, hand-embroidered with silver thread.  If you want this so much you can order it at Mariage Frères's online boutique.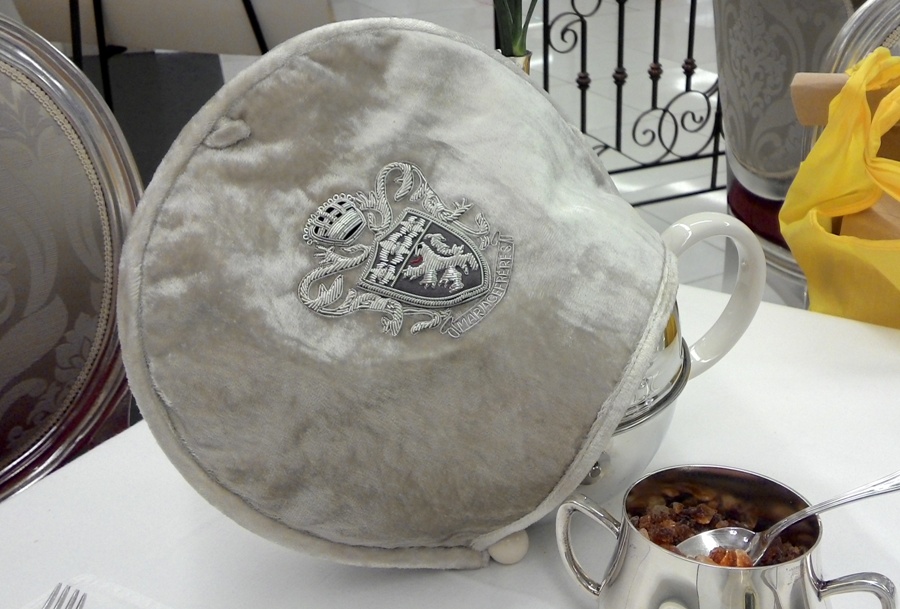 Even the teapots are from Mariage Frères.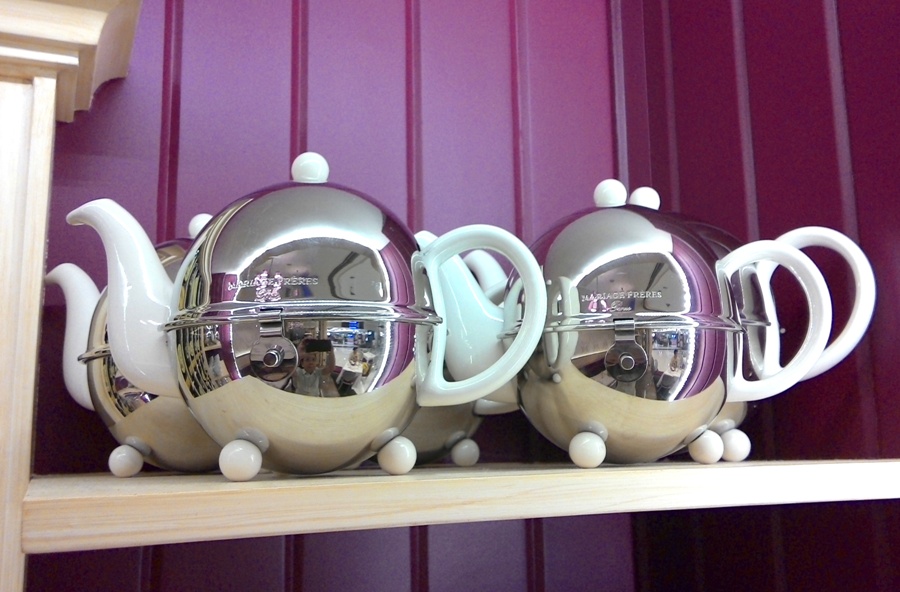 And the plates we used?  All from France, too.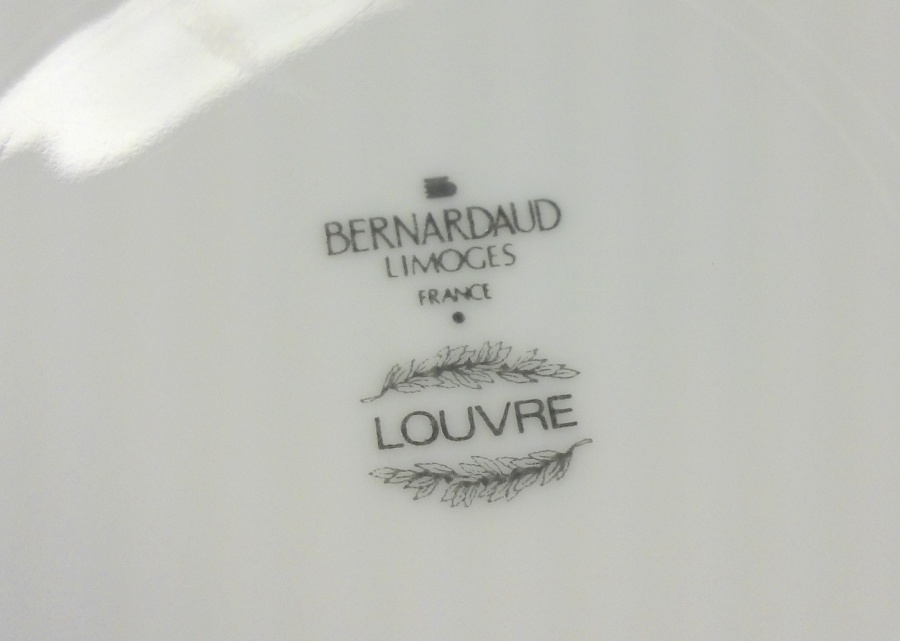 Brown sugar crystals.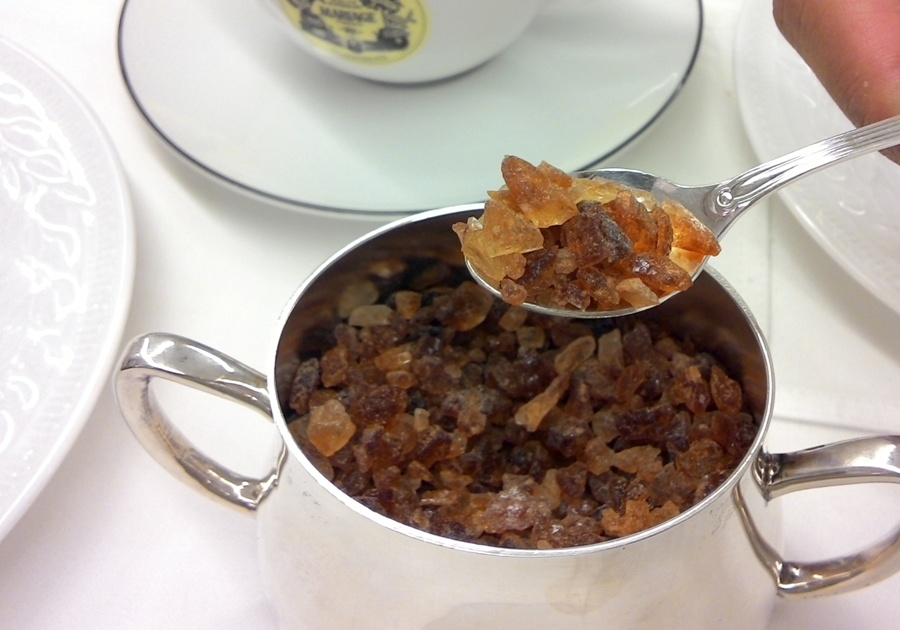 We ordered the Le Petit (Php590.00) afternoon tea set, which is good for two.  It comes with a pot of tea, 3 pieces of sweet pastries, 3 pieces of savory pastries and 2 scones.  We just picked from the menu the pastries we'd like to try.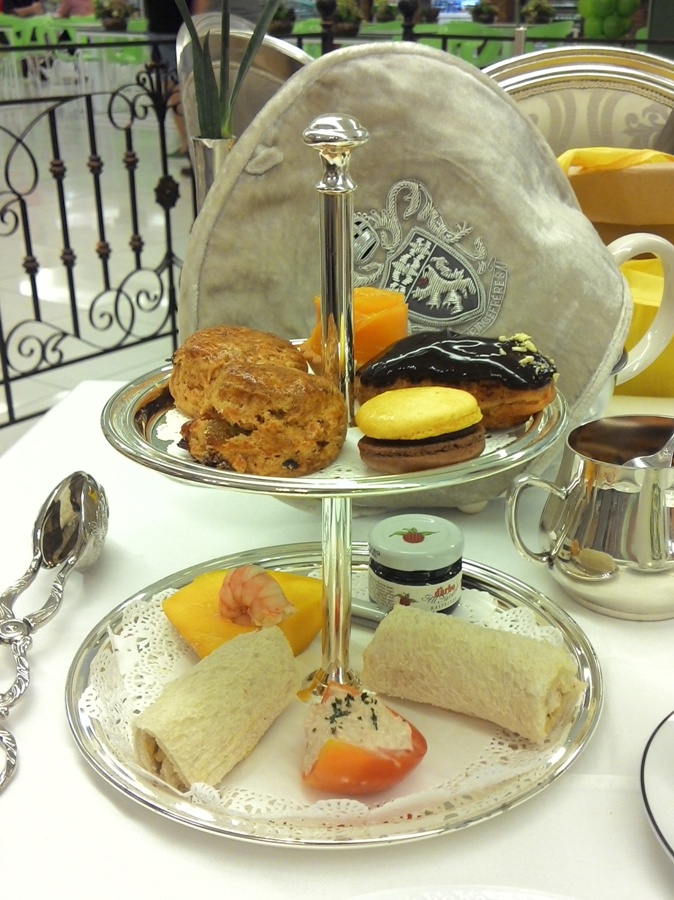 For the savory pastries, we had Fresh Mango Cocktail Shrimp Boat, Tuna Filled Tomato Quarter and Roasted Chicken Salad Sandwich Roll.  Lahat masarap.  Plus, the mango served to us was sweet! What a bonus!
For the sweet pastries, we chose the Mini Chocolate Eclair, Parisian Macaron and Mini Fruit Tartlet (in Mango).  Couldn't think of anything not to like about our choices, except maybe that the mango fruit tartlet (shaped like a rose flower) was too pretty to eat.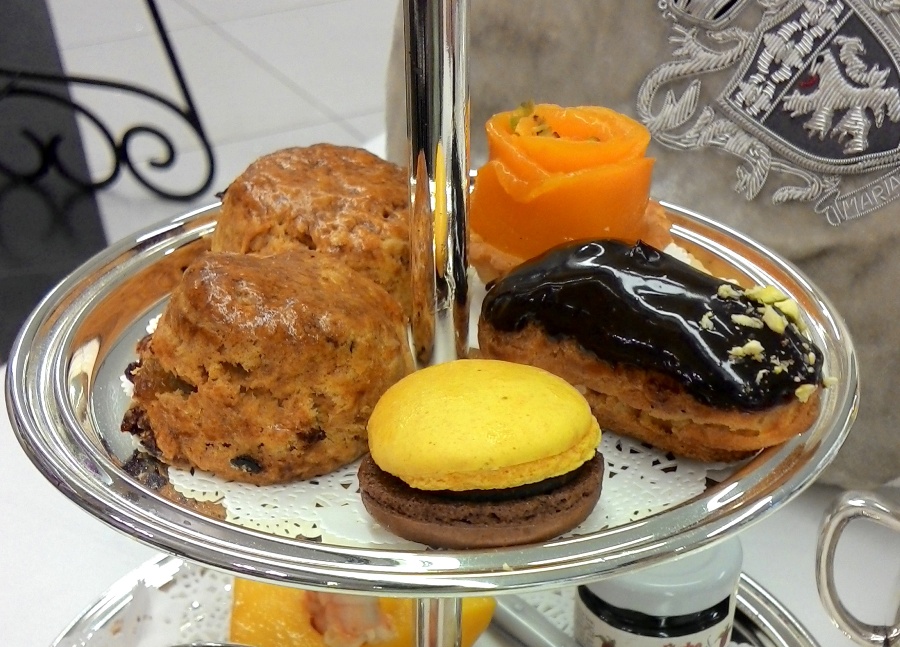 The scones though, were nothing spectacular.  Nothing beats pa rin the scones at Manila Peninsula.
For our tea, I chose Earl Grey French Blue.  It's perfect as breakfast tea actually but I still went for it because of its two major components: bergamot and cornflower.  Bergamot is a favorite of mine because of its distinctive fruity / citrusy flavor, not to mention its array of health benefits.  The cornflower blue leaves, on the other hand, has a sweet taste (a perfect balance to the fruity flavor of bergamot) and also an amazing smell.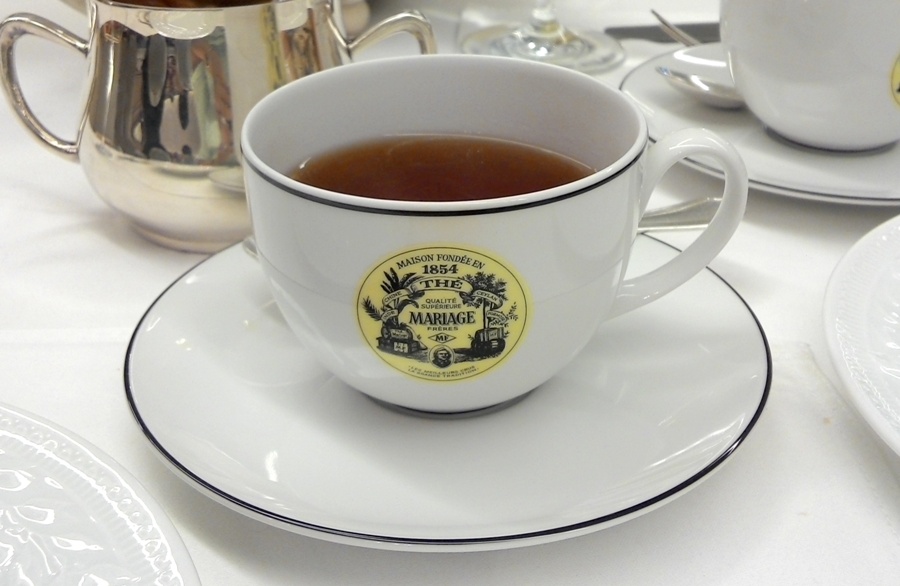 Because Lartizan is foremost a boulangerie (a bakery), you will find freshly-baked french bread on display.  The first thing that came to mind when I saw these was "The French Baker" because I usually buy baguettes and bread loaves there.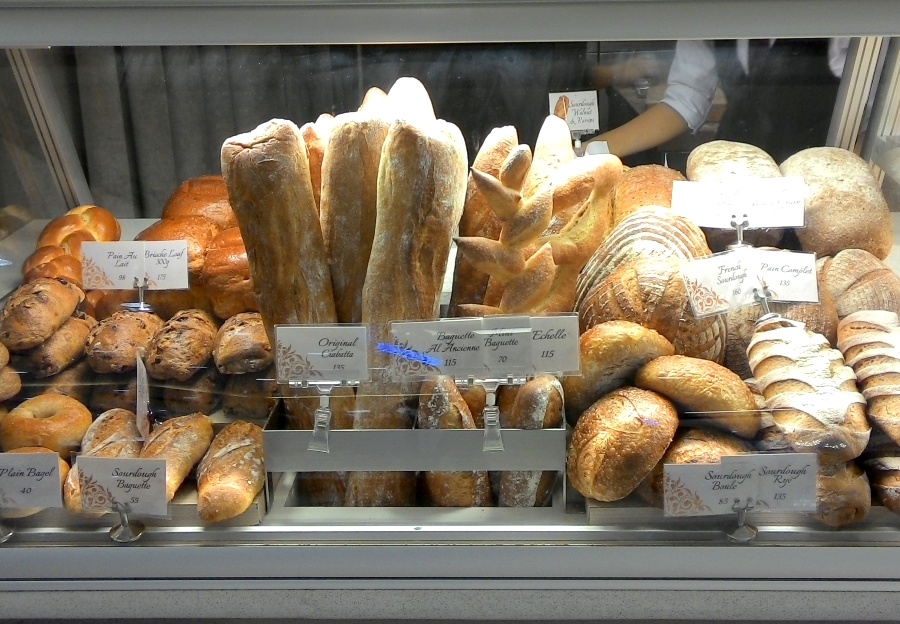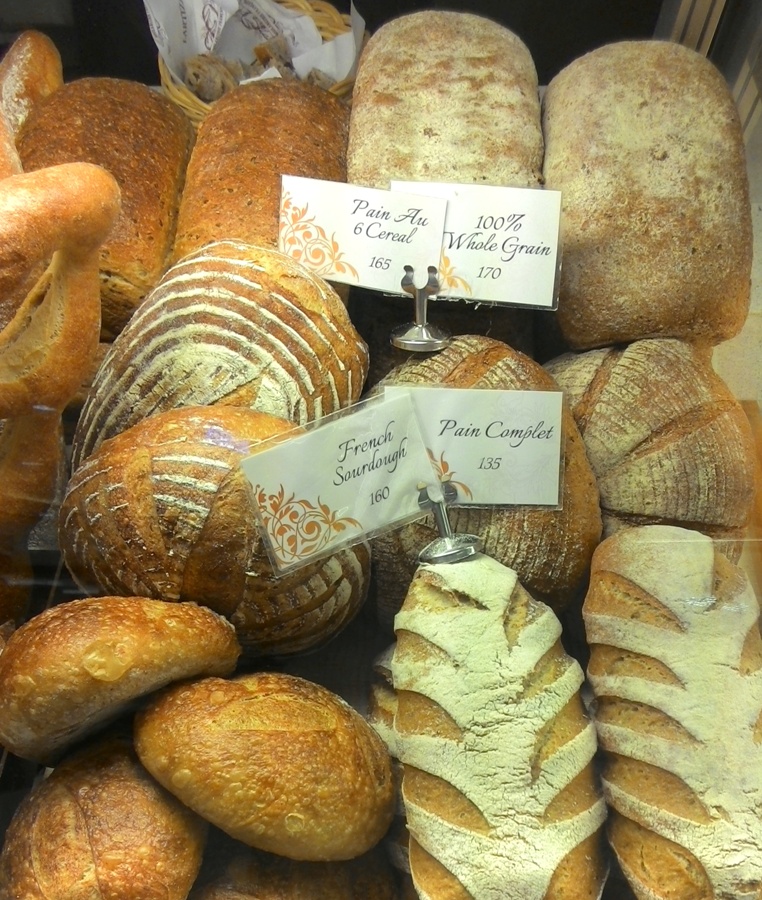 It turned out that the guy behind The French Baker (Mr. Johnlo Koa) is the same guy behind Lartizan!  How interesting!  (Related read: Lartizan, Dream come true for French Baker CEO)
I still can't believe that we had this afternoon tea fete for less than Php 1,000.00!  Service was excellent, the food overall good and the tea was perfect.
Now that Mariage Frères is available in Manila, will the Mariage Frères Tea Salon follow?  I am keeping my fingers crossed.